Getting a real home theater experience in a regular living room is not a matter of course. Especially not if you shy away from "big, ugly" amplifiers and boxed speakers. Most people choose a soundbar, and that's fine – I have one myself. But there are alternatives that provide much better and greater sound, without occupying the entire field of view in the living room.
This sleek Marantz surround receiver is one such example. NR1711, as it is called, is only 17 cm high, and looks good – regardless of whether you choose black or silver color. The speakers do not have to be large, and they could well be hung on the wall. Still, there are many notches better than just any soundbar.
Sound from above
Marantz NR1711 has all the features needed for a proper home theater. Including three-dimensional surround sound, also with sound from above, if you will. NR1711 can offer two height channels in addition to 5.1 audio, and is compatible with both Dolby Atmos and DTS: X so-called object-based 3D audio formats. This means that the audio track contains metadata about where the various objects in the audio image are to be placed, regardless of how many channels and speakers you have connected.
The receiver also has so-called Dolby Atmos Height Virtualization and DTS Virtual: X, which simulate elevation channels based on a standard speaker setup, completely without elevation speakers. This does not work as well the real thing, but can give an extra illusion of 3D sound compared to having it turned off.
If you do not want sound from above, but would rather have an extra pair of rear speakers, the receiver can easily be set up in standard 7.1. However, if you have the option of mounting a pair of speakers in the ceiling, or alternatively using a pair of special Atmos speakers placed on top of the front speakers, I would recommend this. The soundscape becomes both larger and more believable.
8K video and HDMI 2.1
NR1711 has video circuits of the latest fashion, and that means support for 8K video signals and also 4K with as much as 120 frames per second – and also variable frame rate which is useful for gamers. PS5 and Xbox Series X provide gaming experiences in full Ultra HD resolution and furiously fast moves!
NR1711 also has eARC, ie Enhanced Audio Return Channel, which means that it receives high-resolution audio from the TV's audio return channel through the connected HDMI cable. You can thus connect all your video and game sources directly to the TV and extract the sound in high definition to the amplifier, through a single HDMI cable. For games, I would actually recommend this to obtain the lowest possible input lag, which is especially important when playing.
7.1 – not 7.2
Note that although Marantz claims that this is a 7.2 receiver, ie that it has two subwoofer channels, this is not true. This would require that the receiver coul process the two channels separately, ie that both subwoofers can be set individually for distance, crossover frequency and EQ. Here the subwoofer outputs are identical, ie not 7.2.
The setup
The TV room at home measures about 15 sqm and has a rather lively sound from glass windows and parquet flooring, but some cushioning with furniture and carpet soften the acoustics a bit. I consider this a representative environment for this amplifier, which is aimed at "normal people" who want it slim and beautiful in a normal living room.
The speaker setup I use is completely standard 5.0, with the Bowers & Wilkins 702 S2 Signature on the front and the 705 S2 Signature on the back. Fabulous and overly expensive speakers, which reveal weaknesses but without being scary to listen to for that reason. On the wall is a 77″ Sony AG9 OLED with a special panel where the entire TV acts as a speaker, and which can be connected to the amplifier's center channel.
I do not use a subwoofer for the occasion, so I get a chance to find out how good control the amplifier has in the bass on its own.
Calibration
Marantz NR1711 has a built-in Audyssey MultEQ room correction, which adjusts all the speakers to give almost the same sound balance in the room. This means that it is not at big problem if not all the speakers are of the same brand and type. Personally, I prefer to use the Audyssey Reference sound mode, which fixes problems and at the same time provides a natural sound balance.
A new cool feature is that NR1711 can store calibration in two memories. Thus, for example, you can do one calibration with subwoofer and one without, and switch back and forth according to your own wishes. I myself saved a calibration with the TV as the center channel, and one completely without the center channel, as it has been shown that the TV does not work particularly well for the purpose of music. Thus, I use the center channel on movie content, so that the dialogs come directly from the screen, while it is instead routed to the front speakers on multi-channel music. This has not previously been possible to do easily, but now it is just a keystroke away. This alone is reason to choose NR1711 over its predecessor NR1710.
Cinema sound in the living room
My living room is not completely symmetrical: While the right speaker is pushed into a corner, leading to excessive and colouired bass, the left speaker is located in an opering towards a bigger open space. Here you really get to test out the room correction. And problem frequencies in the bass are cleaned up, so that the sound image becomes tighter and more natural in the lower octaves. This is the most important difference the room correction makes in my living room, while the Audyssey Reference mode at the same time leaves the sound signature from the B&W speakers largely untouched.
If you have an extra £100 to spend and you are not dependent on a slim cabinet, then you can find more powerful solutions elsewhere. But NR1710 sounds really nice, and in my living room I can play more than loud enough to get really cool movie experiences. I usually use the Sonos Arc soundbar, and even though it is a good soundbar, it does not even begin to approach the level of this system.
The fantastic speakers obviously have their share of the credit, but the Marantz receiver has really good qualities. The atmosphere in Interstellar gives goosebumps down the back on several occasions. The music. The dialogue. The excellent acting and chemistry between the actors shines through, and such a film does not work properly with bad sound. Here I would actually say that I do not miss anything significant. The voices come sparkling well, the same with the music. There is a beautiful interplay between the speaker channels, which draws up a large and coherent sound image.
The Marantz amplifier sounds the way I know Marantz: with a warm midrange and great resolution upwards. The lack of power is not particularly noticeable in my living room, because I do not need very much muscle to fill the room. And, again, reconnect to the Sonos soundbar, and the sound shrinks down to a tiny pale version of itself. The Marantz is much more powerful, and of significantly higher quality than the electronics in the Sonos.
Music in both surround and stereo is also miles above what the Sonos bar can handle, and also better than other sleek receivers I've heard. Apart from the mentioned power, I actually do not think the NR1711 is behind the larger surround amplifiers I have heard in this class.
The test room reveals
The test room at work is symmetrical and has more controlled and subdued acoustics. It is twice as big as my living room and therefore reveals to a greater extent when it lacks muscle power.
The speaker setup here is a Procella THX system in 7.1 configuration, with a pair of ceiling-mounted Martin Logan SLM for Atmos content. This is mostly what I listen to.
As I thought, you get a bigger sound picture from the Marantz by connecting the speakers in 5.1 and using the ceiling speakers for Atmos, rather than connecting a pure 7.1 setup. Again, there is something you can try and store in the two different memories. But when you switch back and forth then, the speakers must also be switched on the back of the receiver, so it is not quite as streamlined.
In this setup, it becomes clearer that the Marantz receiver is not of the most powerful variety. There is a lack of dynamics in dramatic sound effects when playing loud, which removes some of the realism. It is also completely expected. The most important thing is that there is a genuinely high tonal quality and clarity in the reproduction. In that way, one does not feel cheated from anything. Sad scenes can make tears roll, just as nerve-wracking scenes in a thriller create a terrible unrest in the body.
Music streaming
Since this is a "do-it-all" surround receiver, it should also be mentioned that it has excellent capabilities for streaming music. The interface is called HEOS, and is very similar to Sonos. Other HEOS products can play together in a multi-room setup, just like Sonos. You download the app, log in to the music services you want to use, such as Spotify, Tidal or Deezer, and off you go. HEOS lacks support for Apple Music and YouTube Music, but since the receiver has built-in support for AirPlay and Bluetooth, there is a solution for that as well.
Conclusion
Among slim receivers we have tested before, Marantz has always come out best in tests in its class. And the 7.1 receiver NR1711 is Marantz's best so far.
The sound is very well balanced and nice, and there is enough power to fill a small living room with all the sound you will need, even on action and suspense movies. It also works in a living room over 25 sqm, but if you expect to be bludgeoned with power in the same way as you know from the movie theatre, 50 watts per channel will fall short.
The Marantz NR1711 has all the features you need, including two memories for autocalibration of the speakers. This makes it easier to test out different speaker setups and locations and switch in between.
This is a receiver for you who want a slim format – without compromising on sound quality. For that purpose, there is hardly any better purchase out there.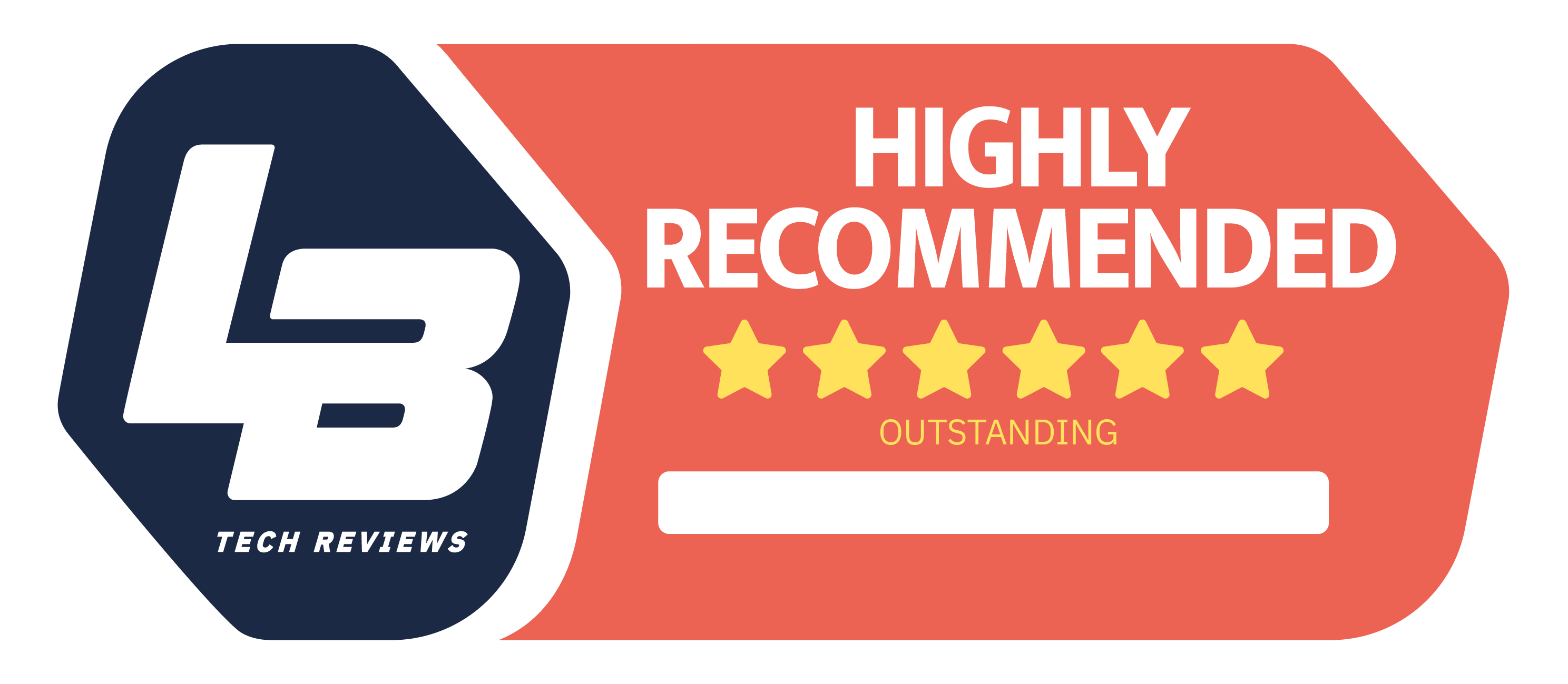 Premium
We think
Crowded with features, such as Atmos and 8K, and room correction in two different memories. Sounds good as just that, and with enough power to pull pretty well.
If you need proper cinematic muscles, you need to go up in size - and maybe also price.