While a soundbar is ideal for enhancing sound in the living room, you need to up your game if you are looking for proper home theater experiences. Yes, there are some good soundbars – some even have wireless rear speakers – that provide a good enough movie experience. But who are we trying to fool? If you are going to do it properly, then you must do it properly! And then there is no substitute for a powerful surround receiver paired with your favorite speakers. If you want a discreet layout, I suggest wall-mounted speakers or – if you are feeling handy and do not mind cutting holes in the walls – recessed speakers. You need a proper subwoofer as well. But anyway, it all starts with the receiver.
More power for just a little more
There is a lot to be gained from avoding the bargain models and approaching the £1,000 when loook for a home cinema receiver. At this level you will find enough power to fill the room with powerful and undistorted sound, while the receiver has resolution and credibility. And this is not just for film and TV. There is a lot of good music to hear in surround as well, which places demands on dynamics and purity. Do not get me wrong, there are some impressive experiences to be had around £600, but at the expense of the finer nuances in the soundscape.
If you do not need all the 11.2 receiver channels and also the 13.2 processor channels of the more than twice as expensive AVC-X6700H, then this seems like the most sensible choice. In between there is the X4700H receiver, but there you pay extra for Auro 3D support, a strange surround format that few will need, plus only marginally more power (20 watts more per channel).
Dolby Atmos and DTS:X
Today, you can hardly find home theater without Dolby Atmos and DTS:X. These are 3D sound formats, which in addition to sound around you also provide sound from above. This helps to increase the realism of the soundscape, but also the requirements for the number of channels. A 9.2-channel receiver like this one from Denon is thus a sensible choice.
You get 3D sound by mounting speakers in the ceiling (2-4 is typical), or you can buy special elevation speakers that are placed on top of the front and possibly the rear speakers, directing the sound towards the ceiling, where it is reflected down on the listener. It works, just not as well as ceiling-mounted speakers.
Simulated sound from above
In addition, the Denon AVC-X3700H has got so-called Dolby Atmos Height Virtualization and DTS Virtual:X, which with the help of advanced digital processing simulates height channels based on a traditional speaker setup, completely without height speakers. This works less convincing than elevation speakers, but gives a better illusion of 3D sound than not having the function at all.
IMAX Enhanced
The receiver is marked IMAX Enhanced. This means that it supports IMAX, and there will be a number of movie titles from Sony on the way eventually. Among other things, through Sony's own power service Bravia CORE, for the TV models from 2021 onwards. Time will tell if it will be expanded over time.
As far as I can understand, IMAX Enhanced seems to be a proprietary dynamic HDR format packaged next to the regular static HDR10. If your TV supports IMAX Enhanced, you get "the total IMAX feel". If not, the video titles are displayed with standard HDR10.
On the audio side, however, DTS:X applies to IMAX Enhanced. And both the Denon receiver and many other home theater receiver already support this, IMAX logo or not.
8K video and HDMI 2.1
What is very interesting, however, is that the Denon receiver supports 8K video signals, and also 4K with a full 120 Hz frame rate – and also variable frame rate which is useful for gamers. All this as part of the HDMI 2.1 standard. The same applies to eARC, which means that the receiver receives high-resolution audio from the TV, directly through the connected HDMI cable. If you wish, you can now connect all your video and game sources directly to the TV and extract the audio in high definition to the receiver, through a single HDMI cable.
The speaker system
Our fixed speaker setup in the test room is a Procella THX system in 7.1 configuration, with a pair of ceiling-mounted Martin Logan SLM for Atmos content. A 7.1.2 setup is the starting point for the test, and I have not tested with e.g. 5.1.4 where the extra rear channels are replaced with a couple of extra ceiling channels instead.
The receiver has automatic speaker calibration with the Audyssey XT-32, which adjusts all the speakers to give almost the same sound balance in the room. Thus, it is not a big problem that the ceiling speakers are of a different brand than the rest. This is worth noticing if you have a couple of small speakers lying around with no other use. They could be given new life as rear speakers in the home theater.
For music in stereo, I have used our faithful floor-standing Sonus faber Olympica III, which are very good and which easily reveals an receiver's strengths and weaknesses.
Setup
Denon has a very simple step-by-step setup, which takes you by the hand through speaker setup and source connection. It is almost impossible to go wrong. At the same time, more experienced useers may feel there are unnecessarily many steps. In that case, you can cancel the beginners' setup at any time and instead go into the menu and set the parameters you want by yourself.
The speaker calibration from Audyssey, which is done automatically with an included measuring microphone, takes a while. The reason is that you should calibrate for at least six different microphone positions in the room, preferably eight. And you must take another round of test signals each time the microphone is moved. Set aside at least half an hour for this, then maybe another half hour to make manual tweaks if you feel the need. The crossover frequency and distance selected for each speaker you may want to change, if you are comfortable with it.
In any case, the Audyssey setup will ensure that the system will sound quite good with little effort. But our front speakers will almost always end up being set to "large" when in reality they are supposed to be "small", so I have to correct this myself. Otherwise it can lead to problems when the sound levels are raised.
Sound ideals
Audyssey's recommended sound mode is called Reference, and it's also the one I think sounds best. If you have very good speakers and optimal acoustics, you can also try Bypass L/R, which avoids adjusting the sound balance on the front speakers and instead tries to make all the other speakers sound like them. If you are not happy with any of the preset sound balances, you can purchase the mobile app Audyssey MultEQ Editor for Android or iOS and make fine adjustments. For us, Reference works excellently.
Large soundstage
With Ready Player One on 4K Blu-ray, power is unleashed in the home theater. The dialogues coming from the Denon receiver are very clear and open. But the most impressive thing is the giant soundscape that surrounds me. The sound in the virtual garage inside the game where Aech fixes the motorcycle for Art3mis, is enormous and enveloping. Aech's voice is big and deep, without being murky. And since the receiver also sets the EQ on the subwoofer to adapt it to the room, the bass is very well integrated.
Natural sound
Like its big brother X6700H, this one has a natural sound, where three-dimensional sound with Dolby Atmos really comes into its own. You can forget to get this sound from any soundbar. And that includes the £2,200 Sennheiser Ambeo Soundbar as well! It is something completely different with separate components, where speakers can be physically placed where the sound should actually come from.
Suficcient power
When I reviewed the bigger model i missed a bit of power to completely justify the price tag. The AVC-X3700H necessarily has even less power. Still, the difference in power is less than the one in price. I thus consider the power resources here to be more matching the price tag. You can get even bigger 3D sound with the big brother's extra amplifier channels, but a 7.1.2 setup is still a great home theathre setup! Optional 5.1.4, if you want an extra pair of ceiling speakers instead of surround back speakers.
Like its amp siblings that have an "H" at the end of the name, this Denon amp has music streaming with HEOS. This is Denon's own streaming platform (which Marantz also uses), and it supports most popular music services. It is all easily controlled with the HEOS app on the mobile. The interface is very user-friendly, and reminiscent of Sonos. Be aware that Apple Music and YouTube Music are not directly supported, but since the receiver has both Airplay 2 and Bluetooth, it is still advisable.
Stereo music is probably where the main difference between the AVC-X3700H and the big brother X6700H is. Because while it clearly sounds good through Sonus faber Olympica III, and it also works well in 2.1 through the Procella speakers, the smaller receiver is not as good at emphasizing the contrasts in the music. Classical music does not get as differentiated timbres, and vocals in other genres  does not stand out so clearly in the room. And since the X6700H, itseelf was beat by a stereo amplifier like the Marantz PM7000N at about the same price as the X3700H, you can find a better stereo music experince with a much cheaper amplifier, like the £379 Rega. But not as poweful, since Denon's surround receiver has more oomph.
Competitors
It's been a while since we've tested surround receivers in this price range, and the market has consolidated considerably recently, there are not many competitors to go round.
A similar receiver from the sister company Marantz is called SR6015. It offers exactly the same features, but has a slightly larger power supply and is stated to provide 5 watts more per. channel. The price is a just a bit abovbe the Denon, too.
Yamaha's closest competitor is the RX-A2A, which is somewhat cheaper than the Denon AVC-X3700H. And we plan to test both this and the Marantz receiver later.
And that is just about all. After competitos Pioneer, Onkyo and Sony all seem to have given up on home cinema receivers.
Conclusion
The Denon AVC-X3700H is an absolutely superb home cinema receiver at the price, and it supports everything you need of new audio and video formats. Including 4K/120 Hz video and variable screen frequency, which is great for gaming. It goes all the way up to 8K, which one day in the not too distant future may become the new TV standard.
In terms of sound, the receiver is very good, not least with 3D sound formats such as Dolby Atmos and DTS:X, which give a giant semisphere of sound around the listener.
At the price, I can not say I miss anything, although even better receivers testify that the Denon could well have had a little more power. But while this becomes an important requirement when you double the price, the AVC-X3700H is just as powerful as you can expect in this price range: far from any hassle, fully capable of providing a proper cinema experience at home, but without the ability to preserve the dynamics in the biggest action blowouts.
Surround music works brilliantly. In stereo, I would be a little more careful about giving the thumbs up. If you listen to a lot of music, a pure stereo amplifier is recommended.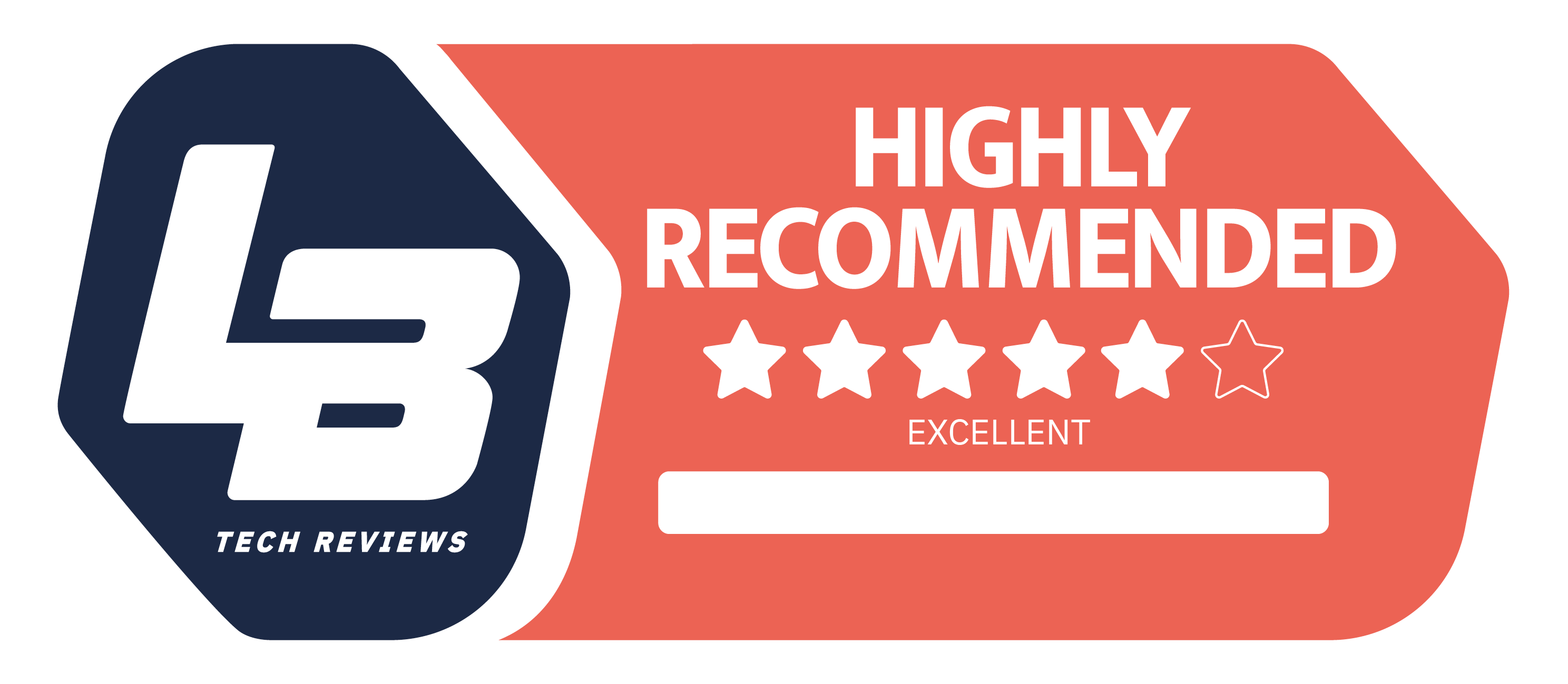 Premium
We think
Huge sound stage, superb integration with Atmos. Class-leading ease of use, with clear on-screen menu.
Somewhat tame for stereo use.