Rather complete
If you are looking for an affordable option with multi-room, and do not want an extra bass crate, then this one is good.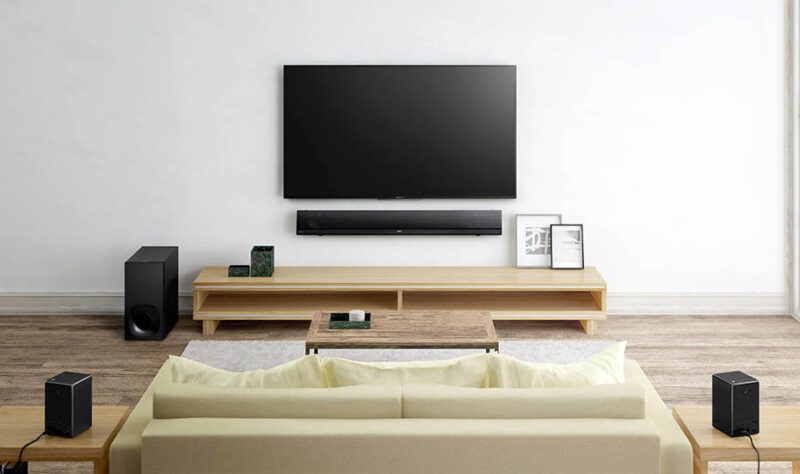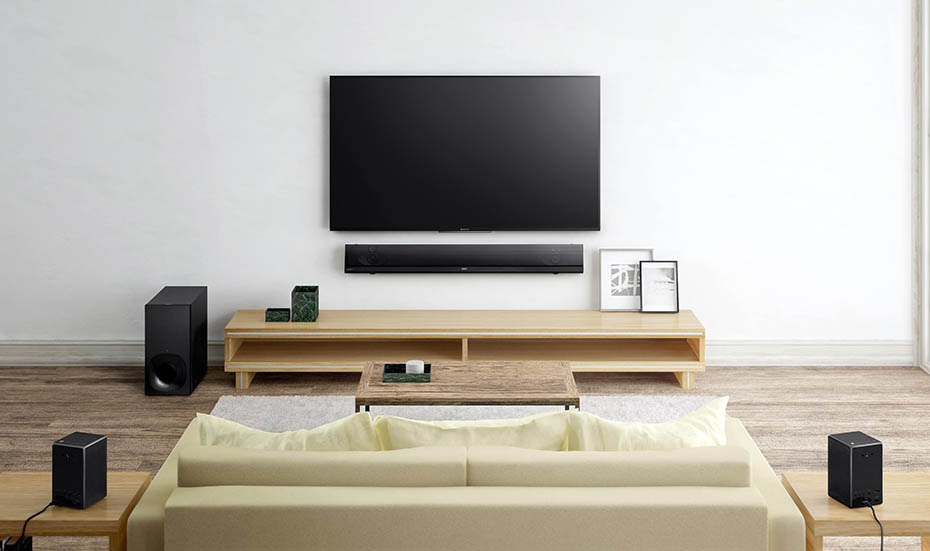 Les innledning:

10 soundbars comparison review
Positive
A low price and good usability are a plus, and the soundbar provides a rich enough audio without a subwoofer.
Negative
Music in stereo lacks energy and life.
This Yamaha soundbar has a built-in subwoofer and does not need an external subwoofer. It is very convenient for those who do not have enough space for one or if, for example, you live in a block and don't want to bother the neighbours with too much deep bass. With such a solution, the manufacturer cannot make a soundbar that sounds weak, as there is no subwoofer next to it to save it. We therefore expect a solution that sounds balanced and rich enough on its own.
Yamaha has its own proprietary multi-room system called MusicCast, which allows you to connect many Yamaha products together through the home network, and manage them from your mobile phone with an app. The user interface is simple and straightforward and goes straight for Sonos' throat, but has previously lacked support from Tidal and Deezer services. Now it is finally official that support for these will come, although the services were not available during the testing period. This time, therefore, we have assessed the music with Spotify Connect.
Just like the soundbars from Sonos and Bluesound, the YAS-306 has no HDMI inputs. Instead, it must be connected to the TV with an optical digital cable. Luckily, we had no problems with lips sync on this, unlike with some of the other soundbars.
Sound quality
Movies are rendered with clear dialogue. This is a huge boost from standard TV audio. You can hear every word from the loudmouth, anti-superhero Deadpool Outers from behind his mask. The surround feature allows the soundscape to grow beyond the physical dimensions of the soundbar. So when you are supposed to get the feeling that bullets are flying through the room, you get a certain sense of this, and the soundbar works perfectly well without the use of a separate subwoofer. You don't actually get deep base, but the sound is rich enough. A little more punch and dynamism is desirable. This can be achieved by connecting an external subwoofer with a cable.
Music in stereo has rich enough bass rendition, but the upper bass area masks the crucial vocal range. The soundbar feels somewhat constricted and canned. Acoustic music does not work particularly well. Female vocals seem smothered and lack air. YAS-306 does not challenge the best here, including Sonos. It simply isn't open and linear enough. Remember, by the way, to set it to Stereo and not Surround, as the latter adds a sound to the music that is quite unfortunate for the music.
Conclusion
With the YAS-306, Yamaha wants to provide better sound from the TV without the need for a separate subwoofer. It works in a multi-room setup together with other MusicCast products, and it's very easy to use.
It works okay on movies with rich enough sound and clear dialogue. However, on music in stereo it is anaemic.
HDMI: nei
Digital inn: Optisk, koaksial
Nettverk: Wi-Fi, ethernet
Trådløst: MusicCast, Bluetooth
Analog inn: RCA
Subwoofer: Nei (RCA ut)
B x H x D: 95 x 7,2 x 13,1 cm
Farge: Svart eller grå
Pris: 3690 kr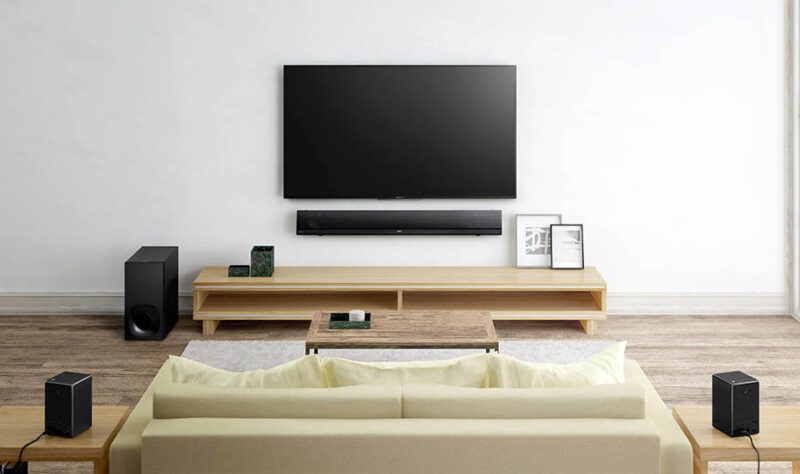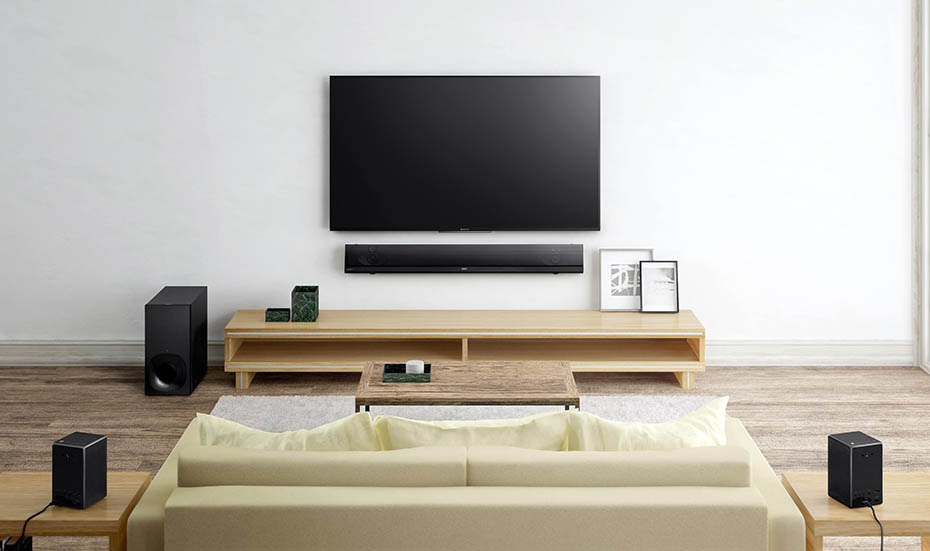 10 soundbars comparison review
Also in this test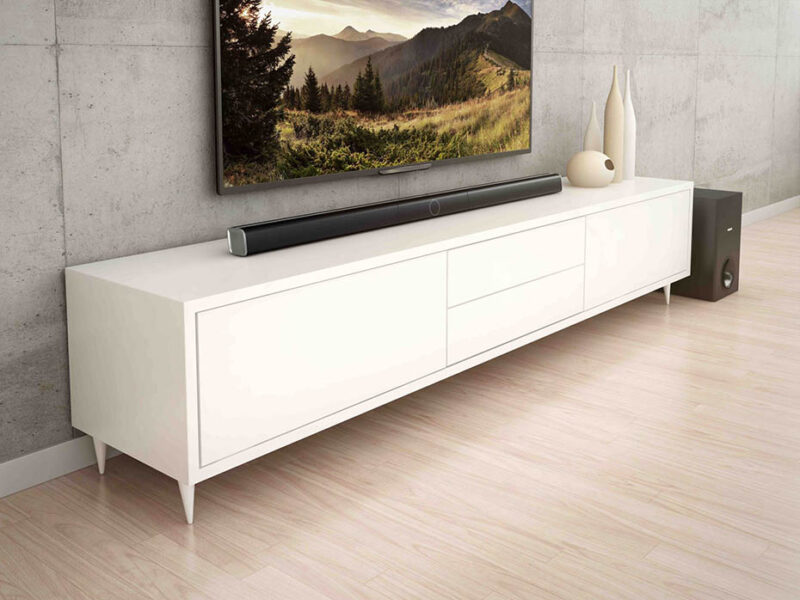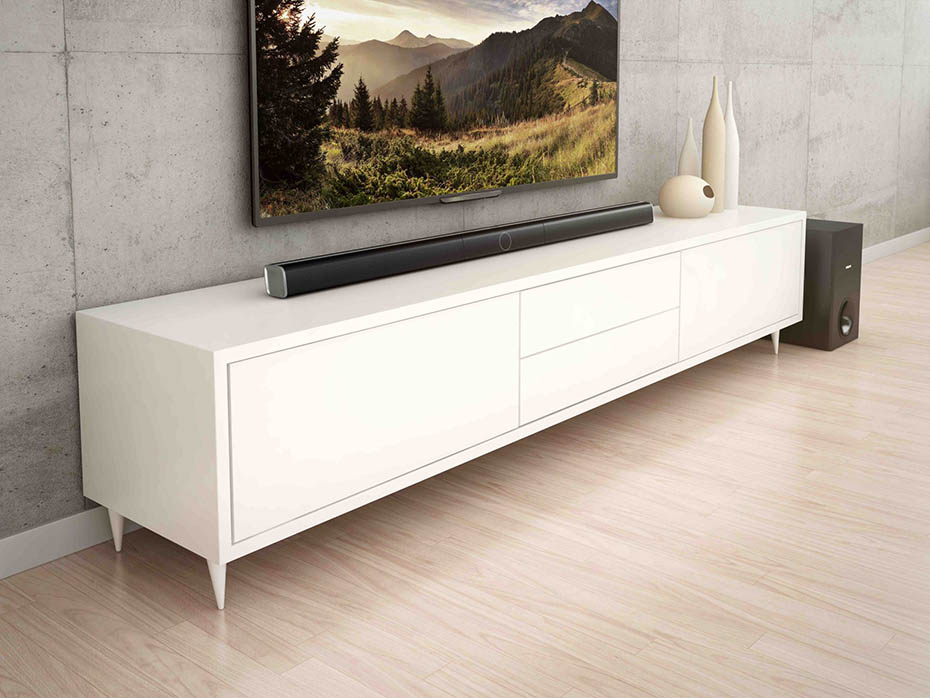 Clear speech
The Philips soundbar does its job, with crystal clear dialogue and a fairly balanced sound.
Read more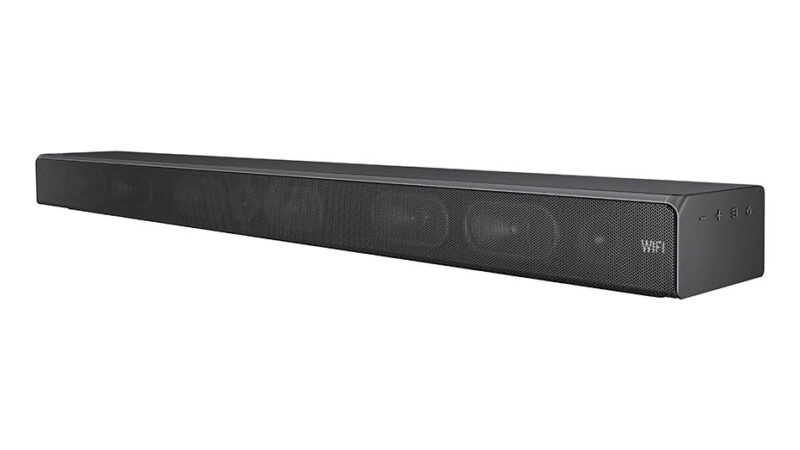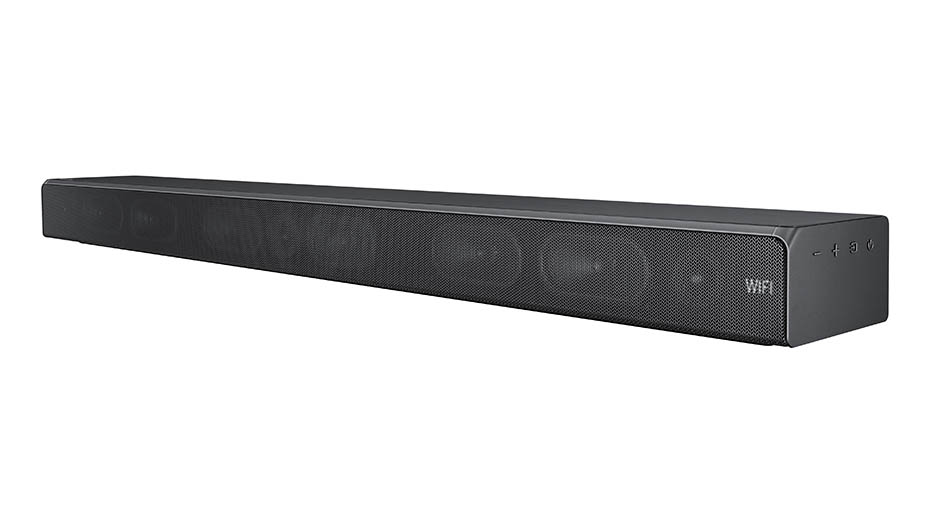 Impressive balance
Samsung's soundbar sounds just as well on music as it does for movies.
Read more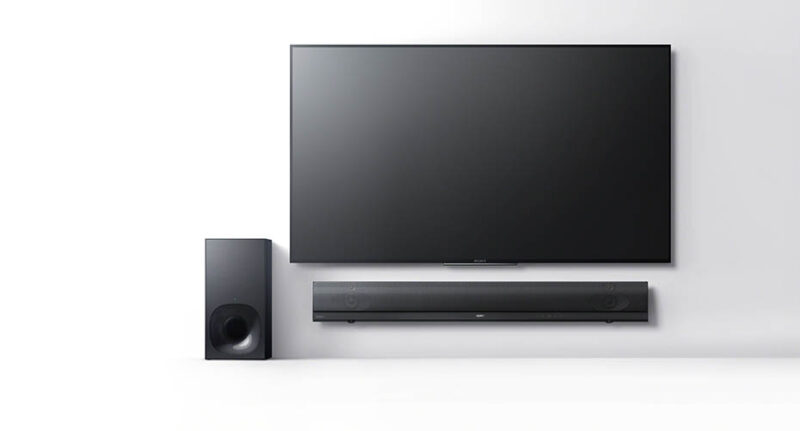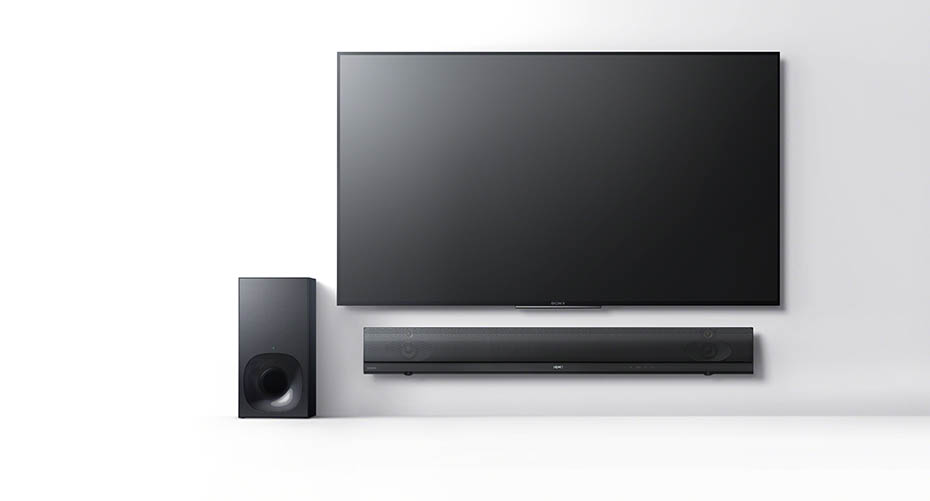 Good compromise
This is designed to lie flat and point towards the ceiling, but nevertheless sounds good facing forward. It works pretty good.
Read more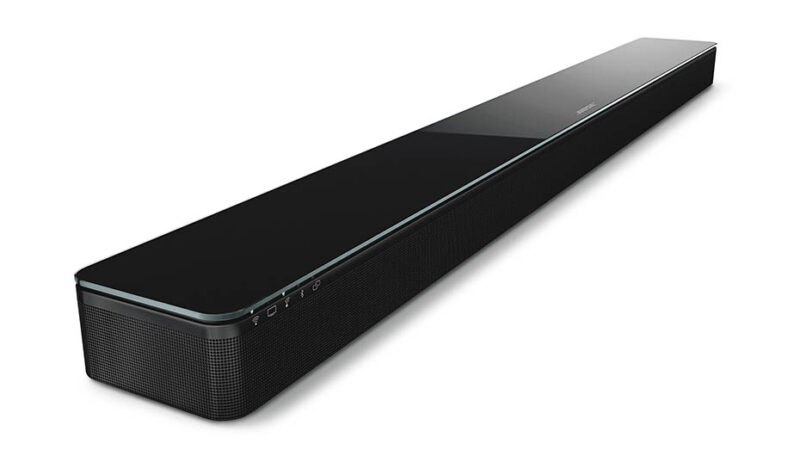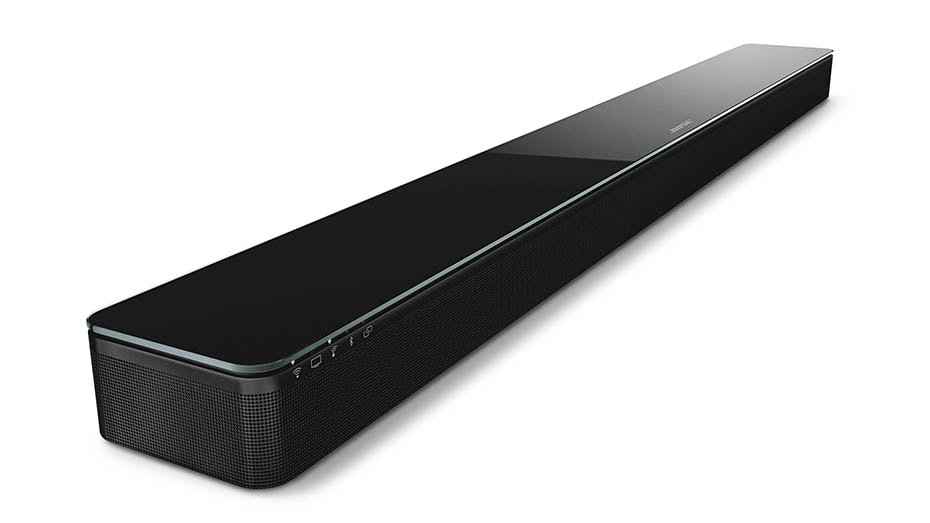 Not good enough
Bose has banked on user-friendliness, but has unfortunately forgotten about the sound quality.
Read more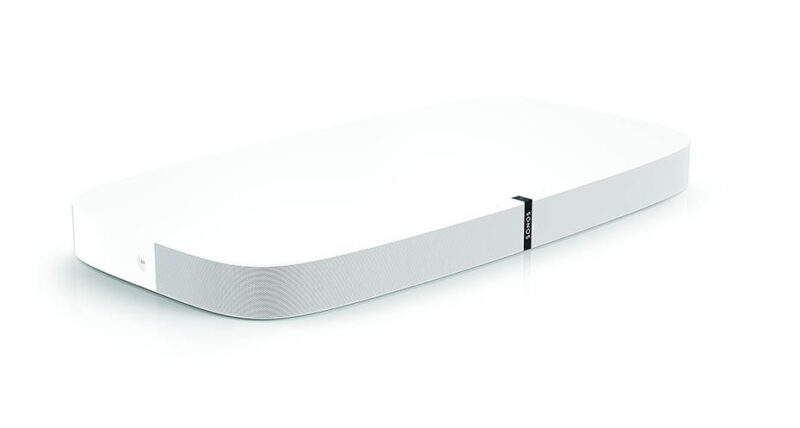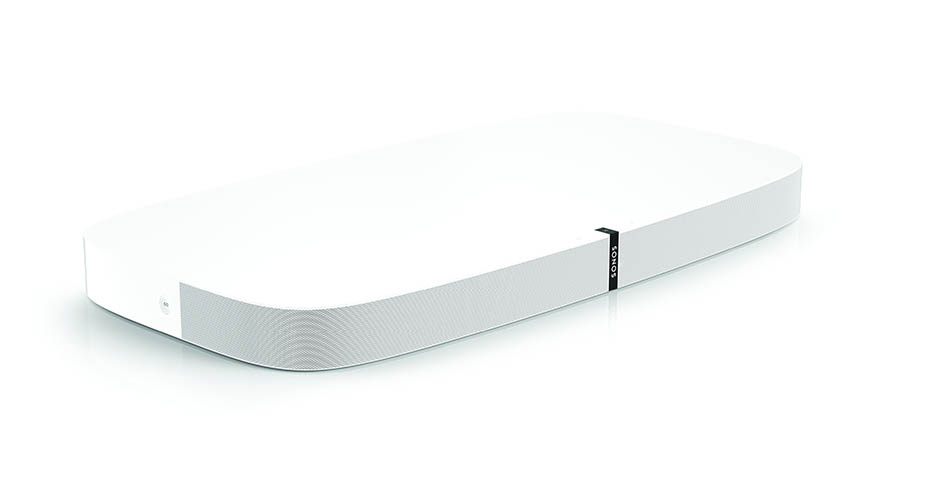 The TV's resting pad
Sonos' new sound base PlayBase acts as a base for the TV. But did it arrive too late?
Read more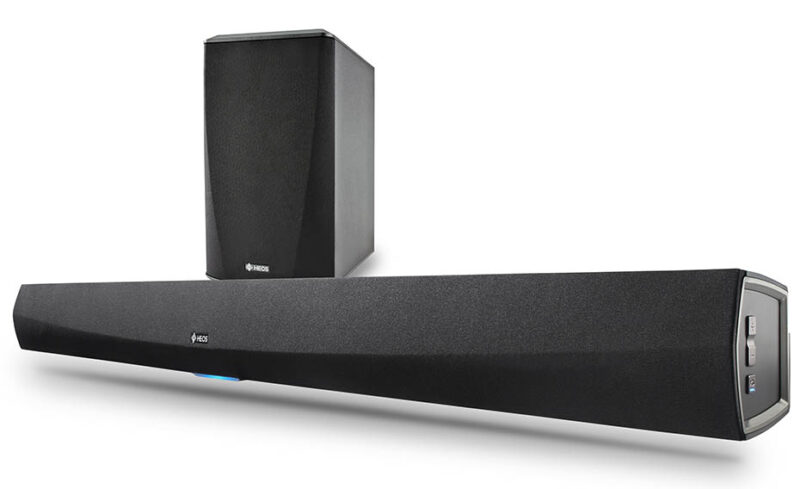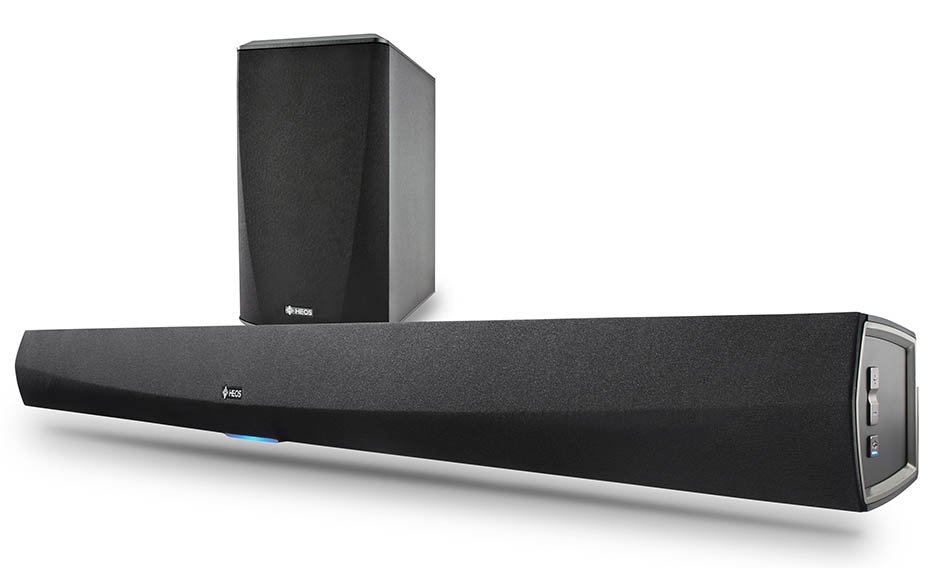 User-friendly and tough
Heos has endowed this with user-friendliness, and here one also gets tough, rich sound for one's money.
Read more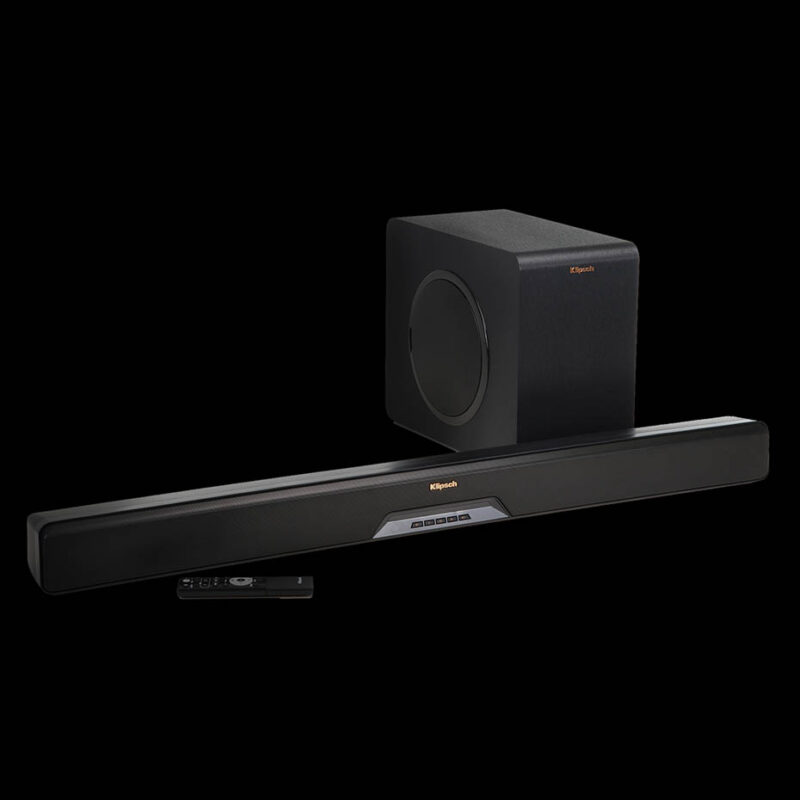 A lot of sound pressure, little else
Klipsch has the highest sound pressure in the test. But the soundbar disappoints on sound quality.
Read more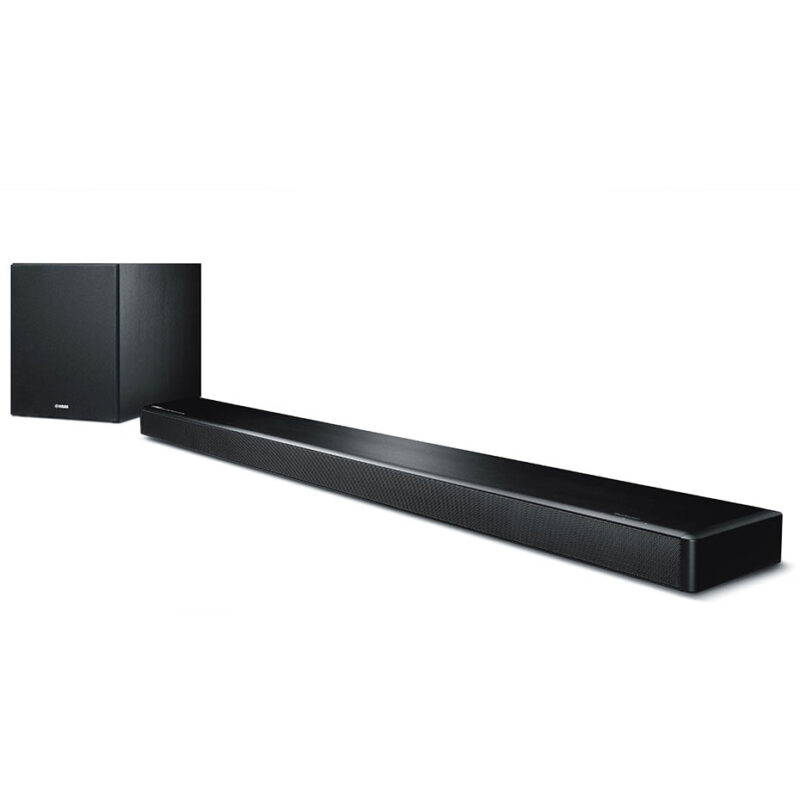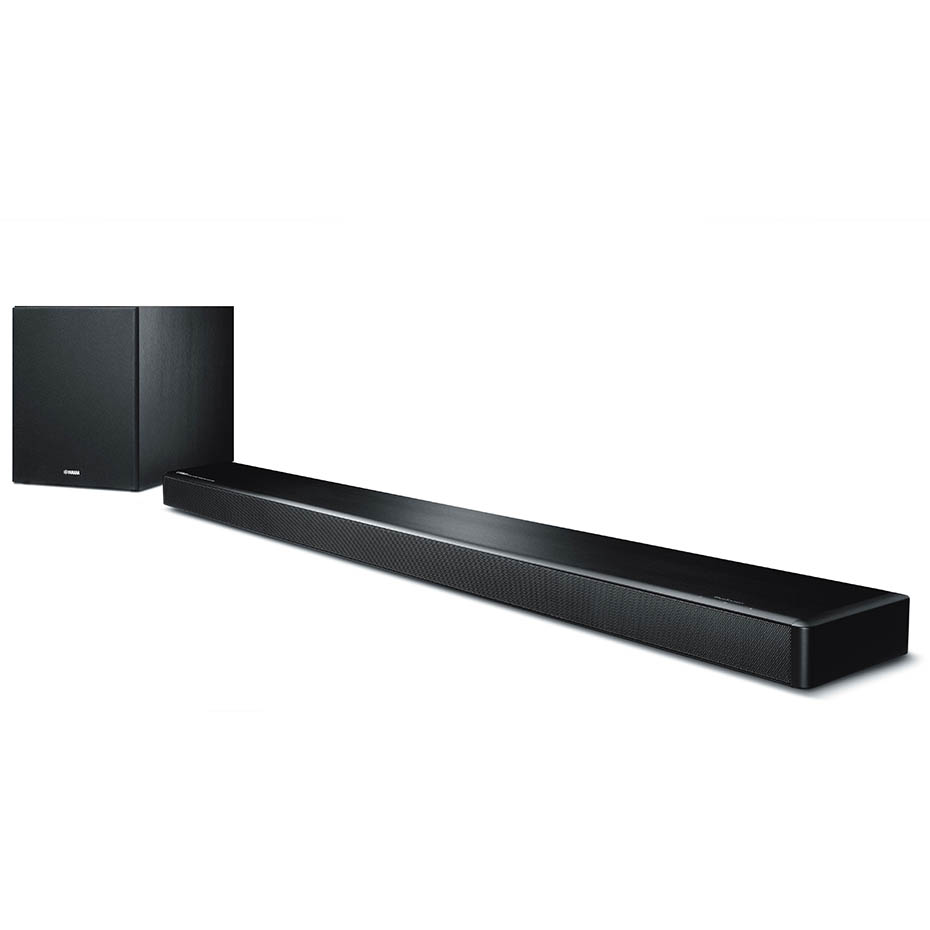 Hissing sound
The biggest problem with this soundbar is a huge hole in the soundscape.
Read more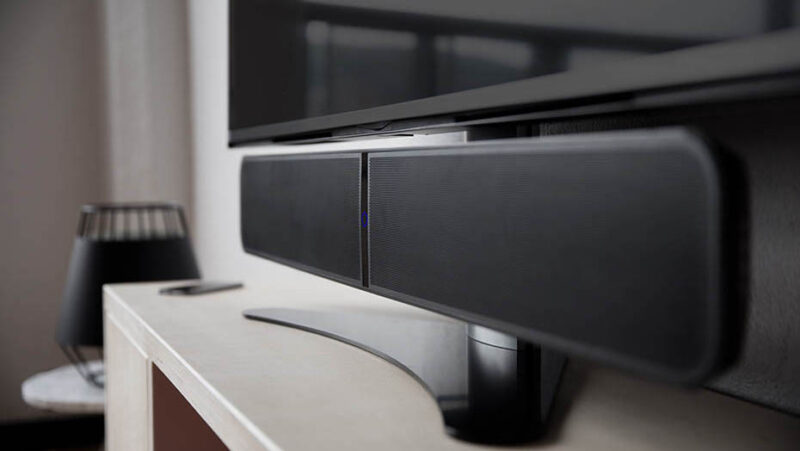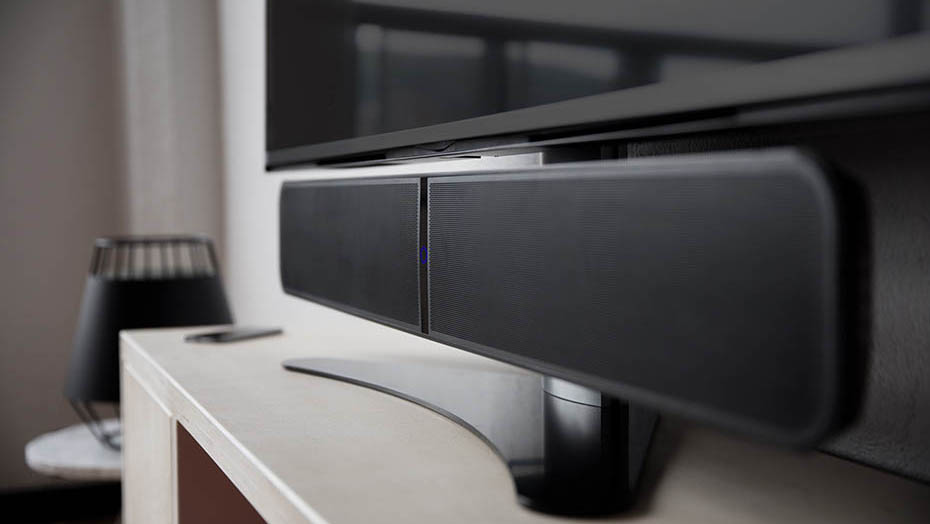 The most accomplished
Bluesound's soundbar costs a bit more, but pays off in the form of a much better experiences on both film and music.
Read more

Also check out