With the all wireless Fidelio T1, Philips takes on the class-leading premium hearing aids. It's a bold move, as this price range includes the Bowers & Wilkins PI7, Devialet Gemini and Bang & Olufsen Beoplay EQ. In fact, Philips earbuds cost about 20 percent more than Sony's latest top model, the WF-1000XM4. That's a commitment!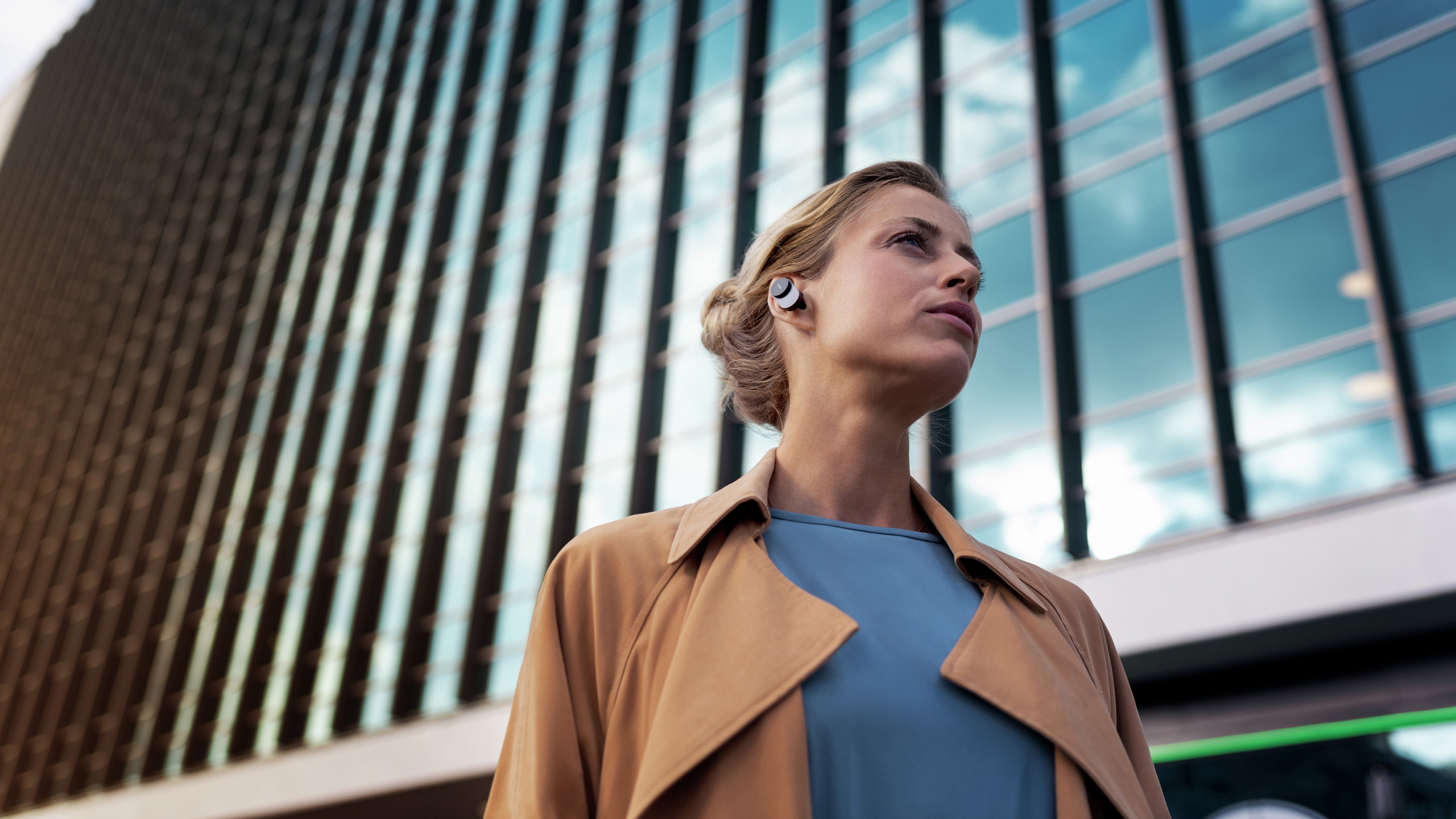 Serious noise reduction
One of the biggest selling points is that Philips has worked hard and long on the noise reduction, which also has an option to reduce wind noise. This is the most demanding such noise cancelling technology can be set to, as it requires it to be constantly in phase, ready to respond to the fastest change in sound pressure.
If it doesn't, you risk amplifying the noise instead! Which my colleague John Alex Hvidlykke experienced with the expensive B&O Beoplay HX.
Everything is big
It's not just the price that's big on the Fidelio T1. The case is also huge, among the biggest I've seen, and bulges noticeably into your trouser pocket. That's not all negative, though, because it means there's room for a big battery, which provides up to 35 hours of extra playtime.
The earbuds themselves also have well-built housings, probably to accommodate advanced electronics, in addition to providing enough volume for powerful bass reproduction. Again, there are probably relatively large batteries to play music continuously for up to 13 hours before the earbuds need to be charged from the case.
A wide range of ear tips is included, including some in memory foam in three sizes and some in silicone in as many as six sizes. In other words, there's a good chance that one of the pairs will fit your ears perfectly, and for me it was the memory foam in size M that fit right in.
But the housings do protrude well from the ears, and I have to admit that they would be far from my first choice if I were to find myself going for a run.
Designed for good sound
Philips has gone for sound quality with the Fidelio T1, which in addition to AAC and SBC audio codecs also features LDAC. This codec was developed by Sony to get extra high bandwidth out of the Bluetooth connection, providing near lossless quality up to "CD quality" (16 bit/44.1 kHz), and also supporting high resolution audio up to 96 kHz. Not lossless, mind you.
LDAC requires an Android phone, while iPhone users get regular AAC audio. Which isn't bad either.
If you download the Philips Headphones app, you can choose between noise reduction, wind reduction and sound reduction ( which can also be done by fiddling with your finger on the earplugs themselves), and there are also different sound settings. Bass, Powerful, Voice and Treble do exactly what it sounds like, while you have to turn the function completely off to get neutral sound.
Unfortunately, there is no manual EQ setting, and if Philips reads this, it's on the wish list for a future update.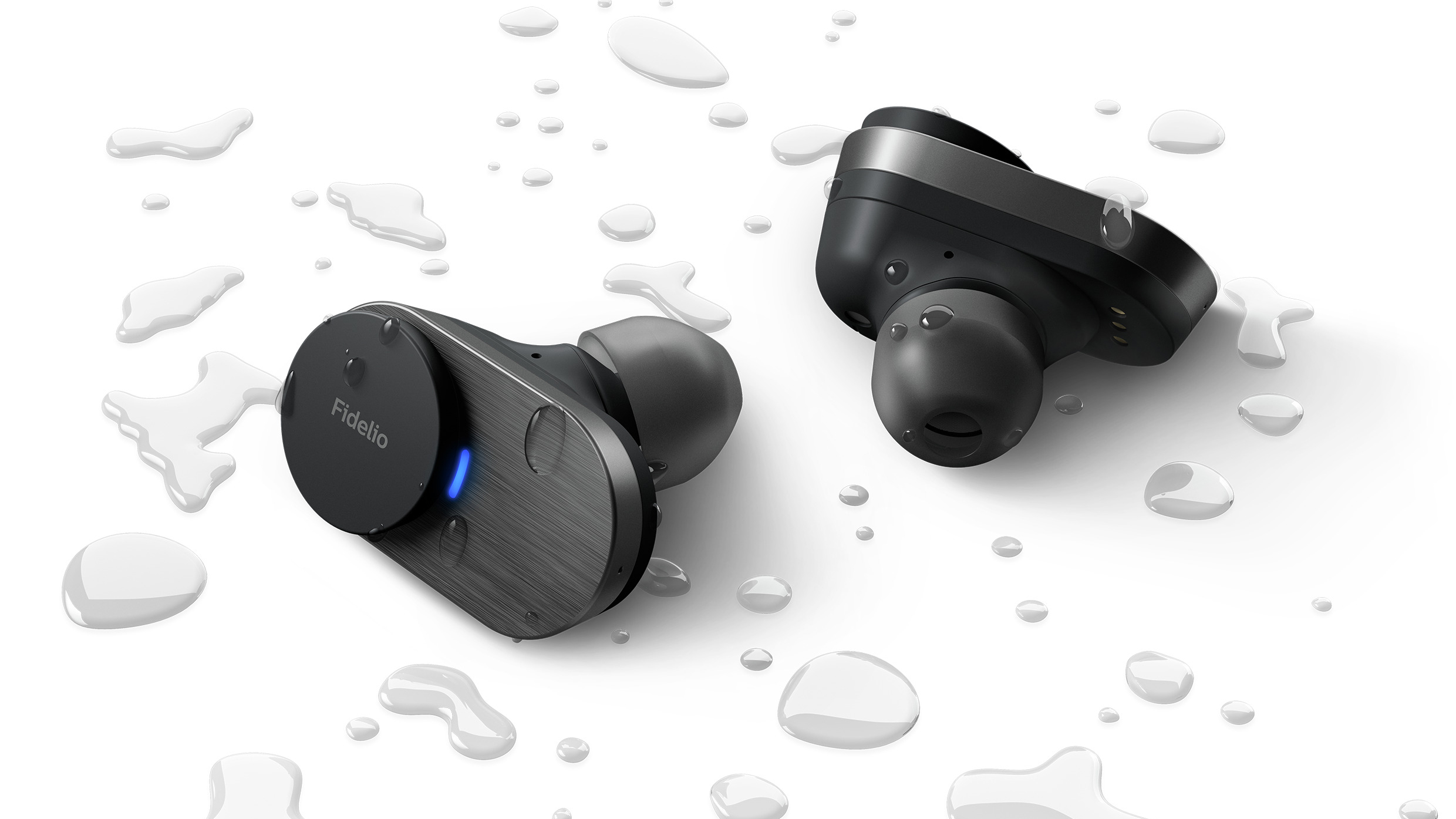 The sound of Philips Fidelio T1
Philips has clearly gone for rich bass and distinct treble with these earbuds. The drum and bass rhythms of Bea Miller's "Playground" from the excellent animated series Arcane thunder into the ear canals – such deep bass tones!
The soundstage stretches out wide and well, the synths are crisp and punchy, and Bea's voice is clear and distinct. But it could have had some more substance in the lower midrange; it gets a bit thin. With the Voice setting on, I get what I want, and it's actually the sound setting that sounds the most linear, as the others have a bit too muted midrange compared to the bass and treble.
Where the low bass is heavy and hard hitting, the mid bass is more lacking. I would like more attack in the midrange on the bass drum and tambourine, and also the notes in the electric bass are a bit heavy. Finally, there is a bit too much energy in the middle of the lower treble range around 5 kHz. It can sound a bit harsh and spiky at times.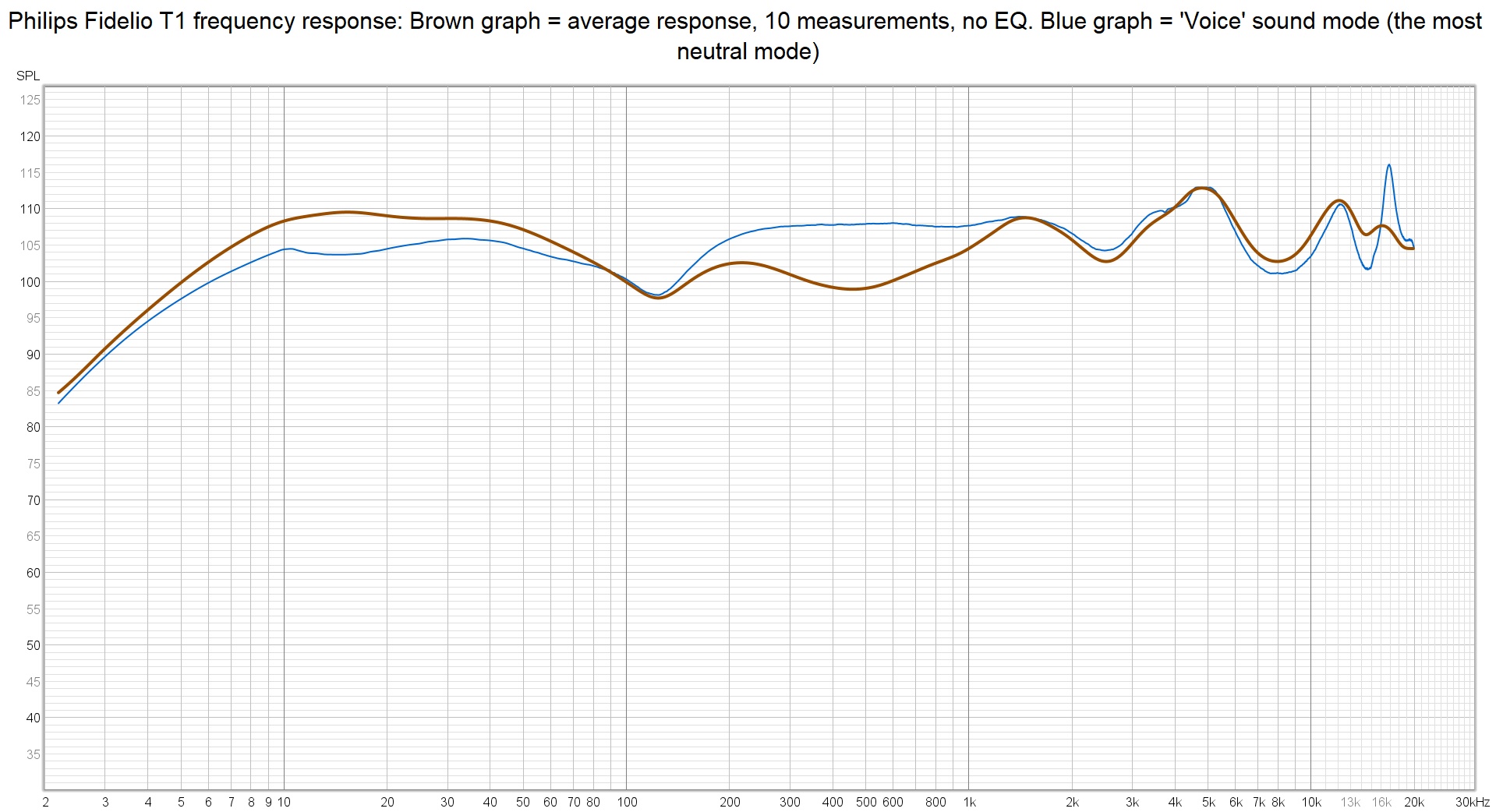 Classical music
Classical music sounds decidedly better with LDAC than with both AAC and SBC, something Android users will appreciate. There's more air on the violins of Mozart's Piano Concerto No. 21 with Géza Anda, the space is larger, and the music overall more alive with longer reverberation time.
Still, Philips has to take a beating from both the Bowers & Wilkins PI7 and Devialet Gemini, both of which have warmer sound. And I don't know if I like the Sony WF-1000XM4 any better. If you want to go cheaper, the Nura NuraTrue is a find with at least as heavy bass but even clearer sound.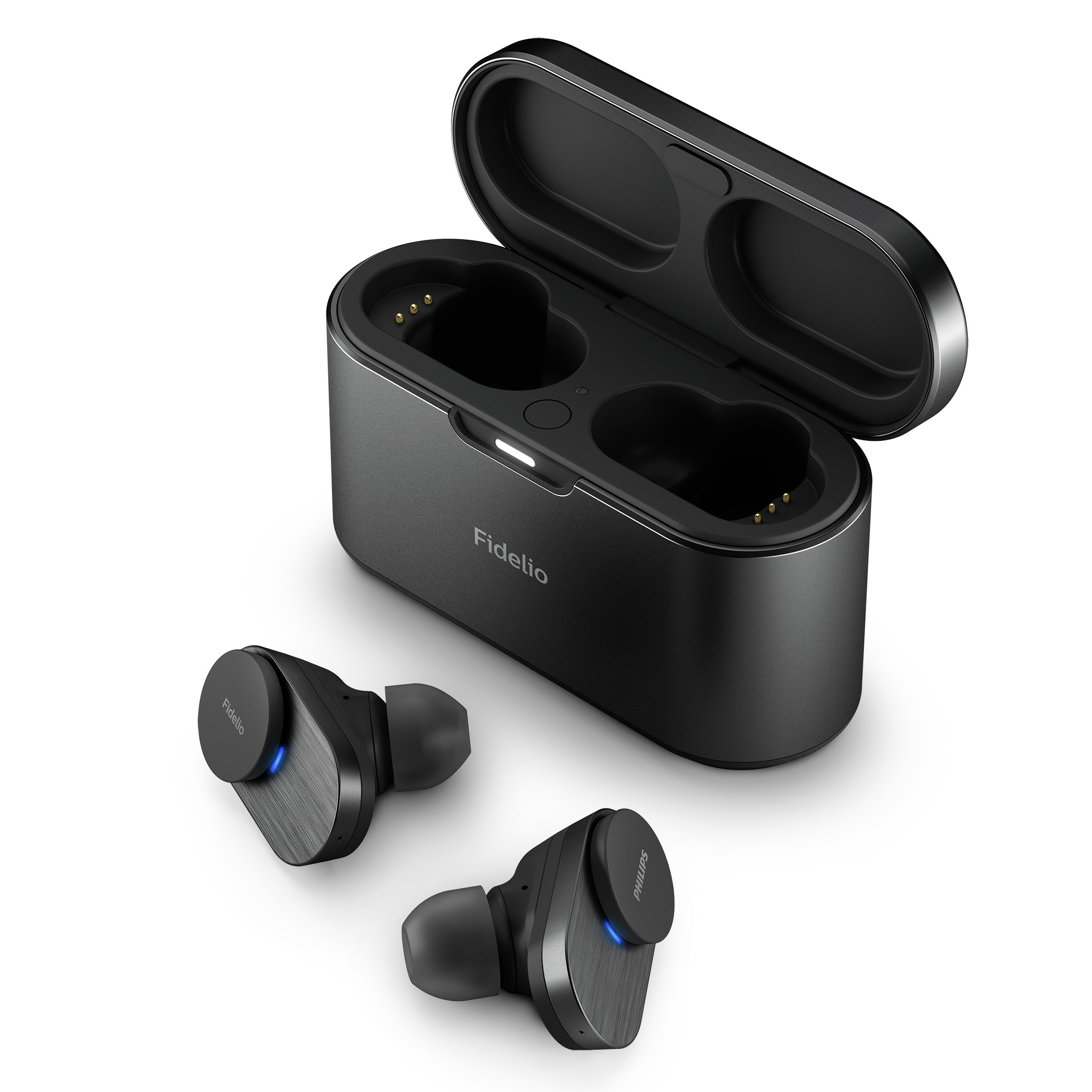 Class-leading noise reduction
Where Philips beats most is on noise reduction. Noise is effectively attenuated and even wind noise is actually well suppressed. In addition, you can choose so-called Sidetone, which means you can hear your own voice in the earbuds during phone calls and digital meetings.
Voice reproduction during conversations is also very good; one of the best I've heard from earbuds. In other words, the Fidelio T1 has a clear justification, although the sound quality for music listening alone may not justify the price.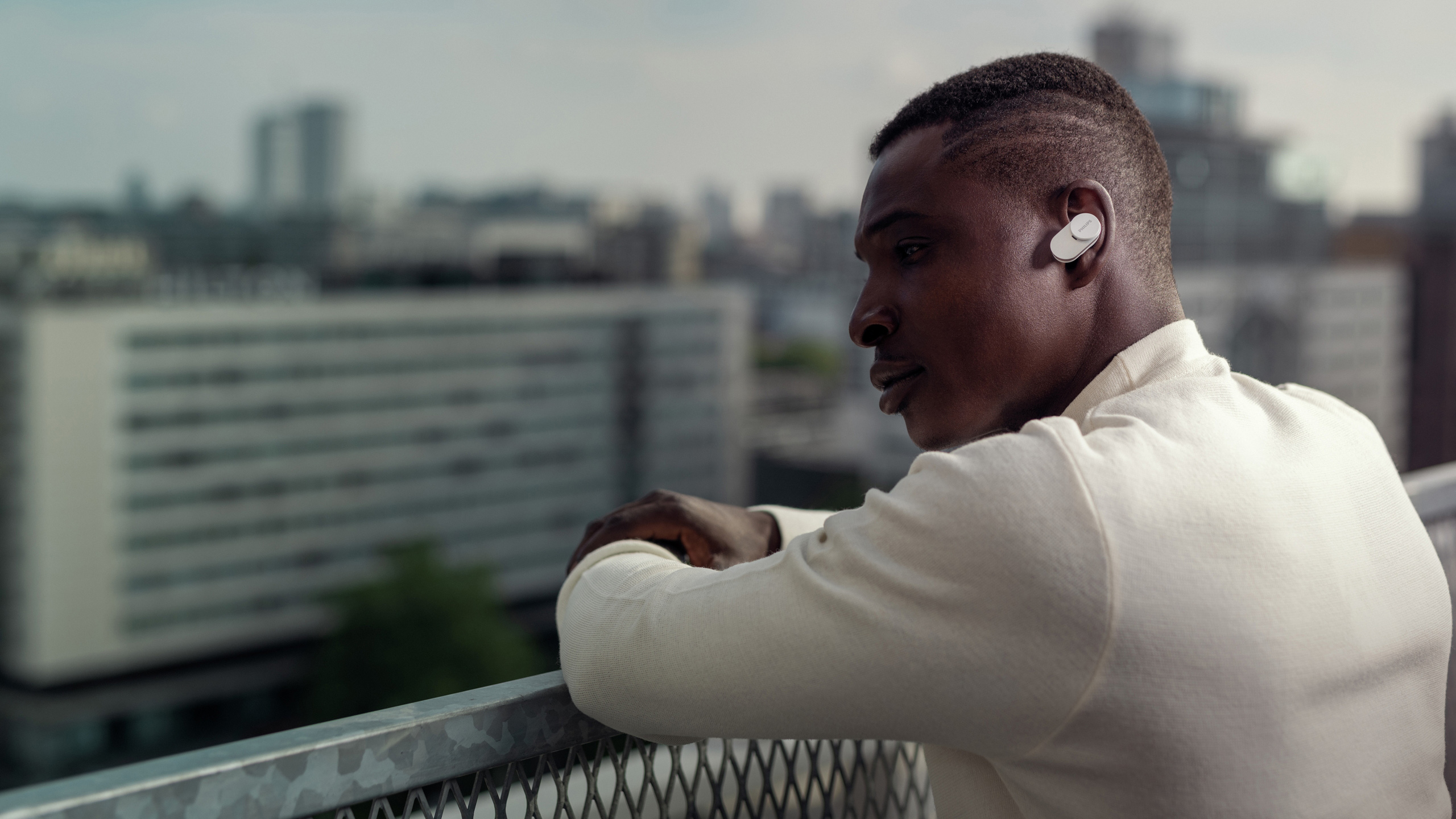 Conclusion
The Philips Fidelio T1 is an expensive and very large pair of earbuds. The charging case takes up a bit too much space in a trouser pocket, but fits well in a jacket pocket. The earbuds themselves are also large and probably won't fit everyone. Although a large selection of ear tips are included for the best fit.
Speech quality is impressive and noise cancellation works tiptop. Wind noise is also reduced.
Sound quality on music is good and very best with an Android phone and LDAC enabled. The clearest midrange is achieved in the Voice setting. But it also sounds a bit harsh and cold, and it lacks some punch in the mid-bass register to balance the heavy low bass.
The good sound could be even better if you could make manual EQ adjustments.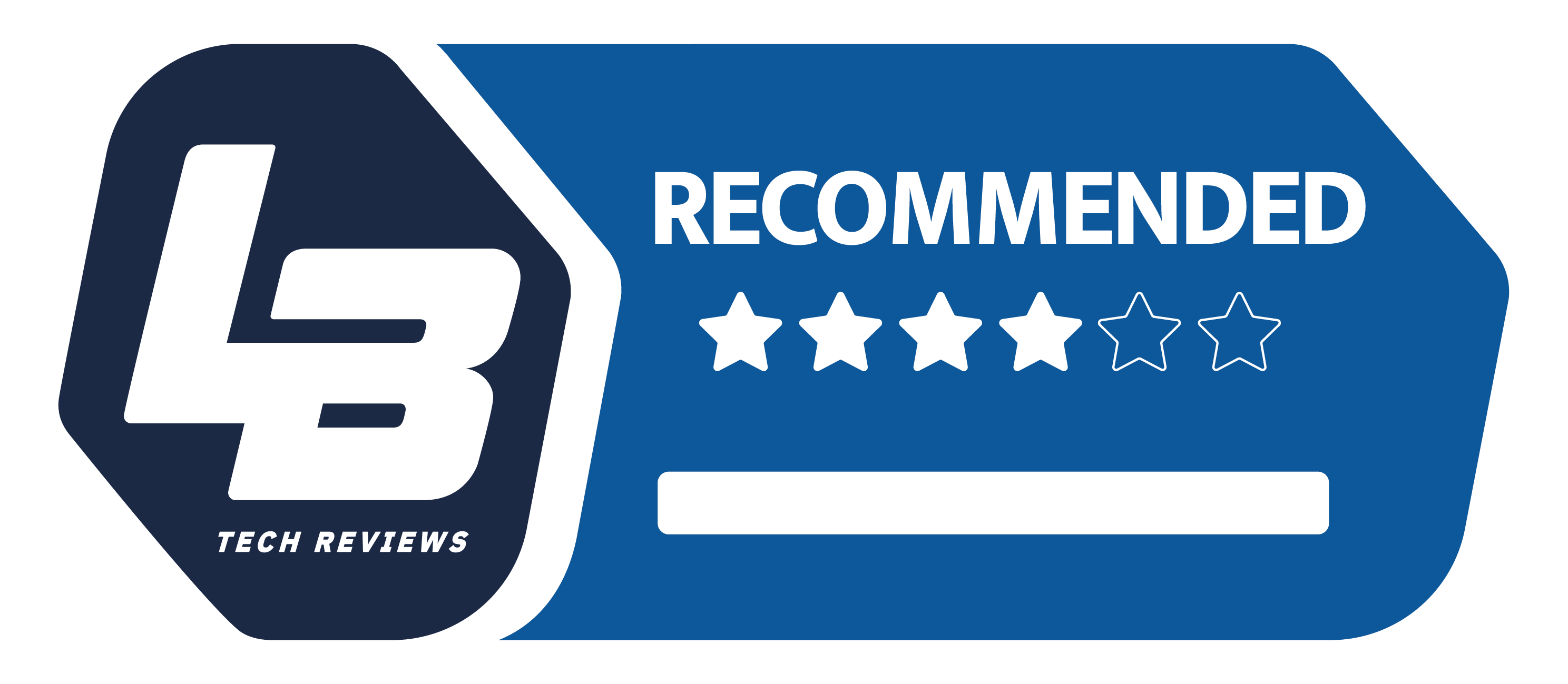 Premium
We think
Fabulous noise reduction. Also dampens wind. Fine call quality. Powerful sound.
Slightly harsh sound that can't be completely corrected. No manual EQ. Few presets. Large earbuds and huge case.