No. 5909 is the name of Mark Levinson's first ever headphones. As part of Harman Luxury Audio, they have put their name to what must be the most expensive noise-cancelling headphones on the market. And as hi-fi connoisseurs know, Mark Levinson is a brand that both excites and – not least – obligates.
https://youtu.be/DKoUe7aI-FI
999 euros may seem crazy for a set of wireless headphones. But that's nothing in comparison to what you'll pay for even the most affordable ML amp. The integrated No. 5802 with digital inputs only costs 10 times as much, and it only goes up from there!
Expensive innards
Besides the No. 5909 appearing very exclusive, both in look and feel, expensive components have been used to achieve the best possible sound. For example, the aluminium diaphragms are coated with super-rigid beryllium – both to push the break-up frequency much higher than the frequency range to be reproduced, and also to reduce weight so the driver responds lightning-fast to the music signal. The frequency range of the design is claimed to go as high as 40 kHz – twice as loud as humans can hear.
To get the best sound over Bluetooth wireless, you need a good audio codec so that the music signal is compressed efficiently, but without losing valuable musical information. Here the choice has fallen on aptX Adaptive, which goes all the way up to 24-bit/48 kHz, but which can adjust down if the headphones are too far away from the phone for a good enough signal. It's not lossless, though. Additionally, LDAC codec is supported, which is even closer to lossless, and also supports up to 96 kHz resolution. But even this is not lossless – I would have liked support for aptX Lossless.
The Harman Curve
Harman has developed its own frequency curve for headphones. The Harman curve is well known in the industry, and one that many headphone manufacturers aim to follow. It is not frequency linear, but instead attempts to mimic the frequency response of a pair of linear speakers playing in a room. By taking the room's influence into account, the headphones will be perceived more as frequency linear, rather than actually being so. And should you get those thoughts – then yes, Mark Levinson also seeks to follow that curve as best as possible.
Three levels of noise reduction
Noise is attenuated in three different settings: low, high or adaptive. The latter tries to adapt as best as possible to the situation you're in. I must admit that I always choose high or none at all. But also Awareness mode, which lets ambient sound through instead. And it works fine.
The right cup has buttons for volume up and down, and a button in the middle that pauses and starts music as well as answering and ending calls. On the left cup is the power button, which also pairs Bluetooth, and also the ANC button, which activates noise cancellation and sound rejection. Press three times to disable noise cancellation completely.
The feeling of luxury
You can both see and feel that the No. 5909 is expensive. Zero sloppiness, zero casual joints, a stunning lacquered finish, with the test specimen having a deep, metallic-red colour reminiscent of car paint. And with the logo on a black disc in the middle of each cup. The shape is presumably taken from AKG's N90Q with its oval ear cups, and I wouldn't be surprised if they had some common digital technology on board.
Also check out
B&Os' best headphones
We have been wondering when the high-end class would get their first noise-canceling headphones. It is of course Bang & Olufsen who is first, and Beoplay H95 gives more taste!
The headphones fit really nicely on the head, with nice cushions and a fitting, which at least for me fits head and ears perfectly. I could easily wear them through an entire work day, although I have to admit that the lunch break felt welcome.
Noise reduction
No. 5909 has a superb passive noise reduction. Right up there with the slightly less expensive Focal Bathys, and together they probably have the best passive noise reduction of any noise-cancelling headphones I've tested! This means that in normal situations, you don't need to have noise cancelling turned on at all.
With noise cancelling on, you'll first hear the world's most distinctive female voice tell you it's active. A much more pleasant voice than the thin 'digital' one often built into wireless headphones. At this price point, it's the little details that matter, and we're constantly reminded that everything is in order.
A faint rush of background noise is heard, more so than with the Focal Bathys, and certainly more so than the perfectly quiet Sony WH-1000XM5. I'd say we're in the same league here as, say, the Shure Aonic 50, which is mid-range when it comes to premium noise reduction. Which is still so good that it's still much more important how the headphones sound with music.
The sound of Mark Levinson No. 5909
Mark Levinson are confident in their own sound ideal and don't let us tinker with any EQ settings. The only option is that in the app you can choose to either raise or lower the bass by 6 dB at frequencies below 100 Hz. I myself prefer neutral sound in 9 out of 10 cases.
With aptX Adaptive enabled on the Asus Zenfone 9, the stage is set for a delightful audio experience. Taylor Swift's voice on the song Carolina from the film score for Where the Crawdads Sing is big and present. Here you get both fullness and air at the same time, and you almost don't hear that it's a compressed music signal. The AAC codec on the iPhone, on the other hand, sounds a bit colder and lacks the big soundstage that aptX Adaptive provides through the Android phone.
LDAC is purportedly better than aptX Adaptive, and at times the codec appears more pleasant and with a slightly airier sound. At the same time, I don't feel you get quite the same power and rhythm. Anne-Sophie Mutter and Pablo Ferrández's interpretation of Clara Schumann's Piano Trio in G minor (opus 17) sounds more authentic to me with aptX Adaptive, even though the bitstream is actually a bit smaller and even though it 'only' supports 48 kHz. There's something that makes the music feel more alive to me with aptX Adaptive. That said, both sound great.
The bass is some of the cleanest I've heard from wireless headphones. Admittedly not as rich as with the Sennheiser Momentum 4 and especially the Sony WH-1000XM5, but definitely cleaner. And much faster! Mark Levinson simply has better bass. Flat pop productions unfortunately sound a bit tame, but then you can turn up the bass in the app.
Energetic midrange
The headphones seem to have a small gain in the midrange (1 kHz). Music sounds very clear, but can appear a bit harsh in some cases. But while there might be a little too much energy there, it never becomes cold and distorted. With the Focal Bathys, I found it necessary to attenuate slightly at 4 kHz to make them less nasal. I don't have that need here. And that's a good thing, because it's not possible with the Mark Levinson cups either.
Could have been louder
If there's anything I miss about the No. 5909, it has to be that I think they're a little cautious about sound level. The maximum sound level is 'loud enough', and here is more punch and energy than with, for example, the B&O Beoplay H95. But there could have been more. Recordings with a generally low sound level – such as single parts in classical music – I could have wished for higher. The same goes for when I want to get into the party mood with electronic thumping music.
With cable
With a USB-C cable from your PC or mobile phone, the headphones get true lossless audio and the music is experienced with a little more spatial awareness. It's by no means dramatic, but the sound actually gets even better.
I had perhaps hoped that it would be possible to play even louder and more powerful if the headphones were connected to an amplifier. Unfortunately, no. Because although the headphones accept an analogue audio signal through the USB input, the signal is sent through their DSP – which has a limit to how loud sound it can accept before it splits into nasty distortion. In other words, there's no point in investing in an expensive headphone amplifier in the hope of getting even better or louder sound.
Conclusion
Mark Levinson No. 5909 are very exclusive headphones, which elevate wireless sound to completely new heights. The noise reduction itself is good, but still not among the best. The sound, however, is top notch.
The headphones have a clarity of sound that few have, and the bass quality is among the best we've heard. If you need more fullness, it's also possible to pull up a bit here. Conversely, the bass can be muted in case the recordings have too much of a good thing.
Sonically, these are well above wireless alternatives from Sony, Sennheiser and Bose, but then they also cost three times more than some of them. You can find headphones that challenge the No. 5909 for around half the price and maybe a little more, but then you don't get the same gorgeous detail and lacquer finish. And they're not called Mark Levinson, either.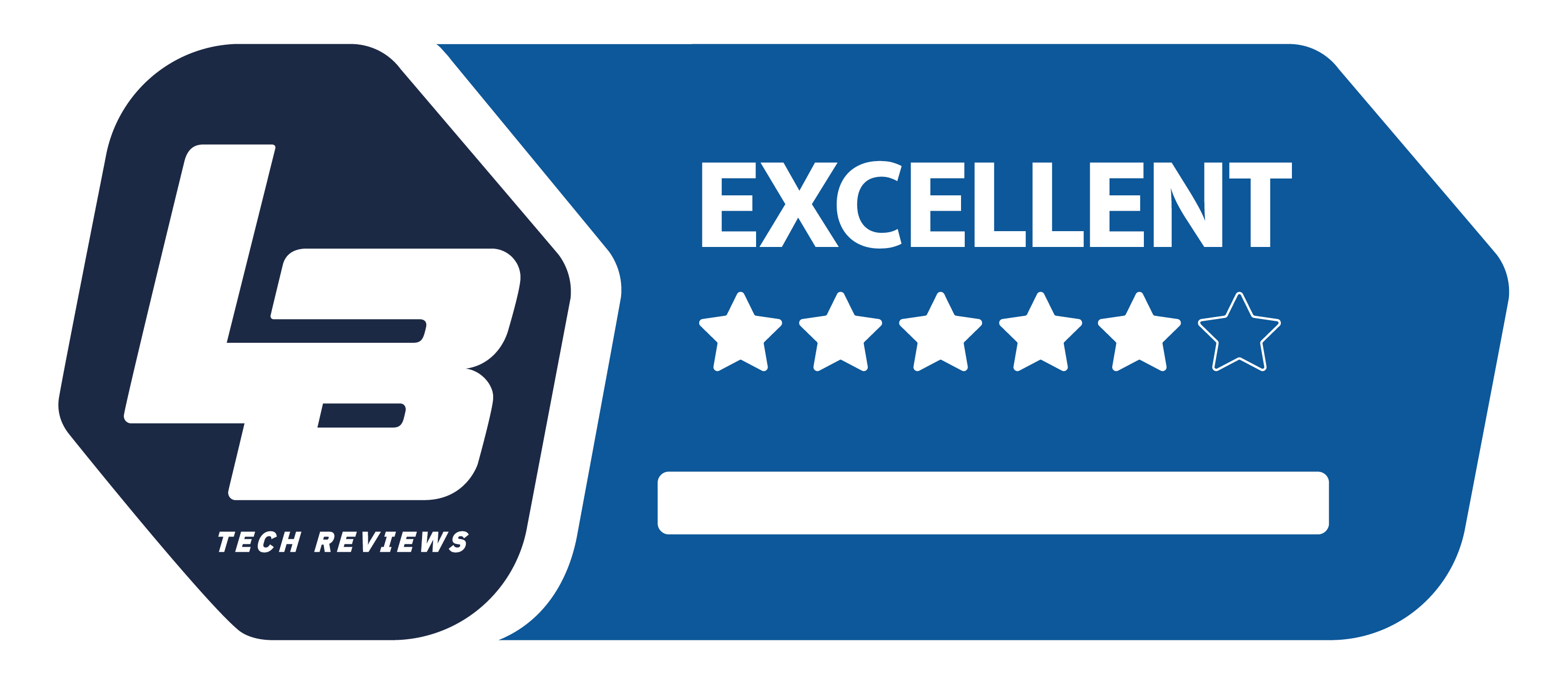 High End
We think
Exclusive in every possible way, great fit, and great sound.
Could have been a little louder. Hefty price tag.