It's been five years since Focal launched its first wireless headphones, Listen Wireless. The price was affordable, by Focal standards, with a price tag of around €270. With good and potent sound, just a tad harsh. Active noise cancellation, on the other hand, was lacking.
The Listen Wireless was a real addition to the headphone jungle, but its success was so limited that Focal subsequently shelved wireless audio. The French manufacturer has instead been focusing on wired high-end headphones for enthusiasts. Here, in turn, the success has been unquestionable.
But now Focal has once again cut the cables and given us Bathys. Developed and produced at Focal's own factory in St. Etienne, and with valuable experience from working with the company's more expensive headphones.
The Focal Bathys look really superb! Arguably some of the best looking wireless headphones I've seen.
Premium noise-cancelling earphones
The Focal Bathys feature both active noise cancellation, Bluetooth 5.1 with multipoint connectivity (two devices can be connected simultaneously), and a separate DAC mode that means the headphones can be connected to a PC or Mac with a USB cable to get true uncompressed hi-fi sound digitally right into your ears. Up to 24-bit / 192 kHz. They can also be plugged into a standard analogue audio cable.
Bathys can be controlled with the Focal&Naim app, which includes EQ function and lets you choose between two levels of noise reduction. You can also choose audio passthrough, which lets in noise and other outside sounds when you actually want to hear the outside world. This function can also be used for sidetone if you want to hear your own voice during phone calls and video conferences.
Bathys also has buttons for answering calls, changing the noise mode and invoking the voice assistant. You can also fast-forward through songs and podcasts.
Premium materials
Bathys are only partially foldable, meaning they can be rotated to lie flat against the surface, but cannot be folded altogether. A travel case is included, and I'd recommend using it to avoid scratches and other unnecessary wear and tear.
Both the headband and the earpads are covered in genuine leather, and light metals such as aluminium and magnesium are used in the headband and the yoke of the cups. Integrated status lights mark where the drivers are located and which way the headphones should face. Fortunately, the lights can be turned off or dimmed via the app, because they somewhat interfere with the otherwise sleek design.
Heirlooms from the top models
Like its high-end wired siblings, the Bathys feature a 40mm driver with M-shaped diaphragm. This is a dome with an extra cutout at the outer edge to give a shape that may resemble circular ripples in water. The shape makes the dome significantly stiffer, so it can be made thinner and lighter (thus faster!) without losing rigidity.
Like a pair of speakers?
The drivers are mounted at an angle to the ears to give a better and more accurate stereo impression. It should give the experience of listening to a real, dynamic speaker in a room, if we are to believe Focal.
In my experience, angled drivers have some merit, but without the crosstalk between left and right speakers that you get in a room, it's still never going to feel like two speakers standing in front of you.
Still, you can see the extreme channel separation as an advantage; after all, there's a reason why some people buy balanced XLR cables for their headphones. They have precisely the advantage that the right and left channels do not have to share negative polarity, which would otherwise lead to some crosstalk between the channels.
Acoustics are taken into account
The design of the cups in the Bathys is taken from Focal's closed high-end models. The counterphase wave from the back of the diaphragm is conducted out of the cup through an asymmetric Fibonnaci pattern, with each larger hole corresponding to the area of the next two sizes combined. Patterns of similar sequence are found in flowers, tree branches, the structure of snail shells, and there are countless other examples.
Bathys has the Fibonacci pattern in common with the wonderful Celestee model. This is to attenuate resonances from high frequencies as well as possible. The design should also mean that the diaphragms can move more freely inside the cups, as they are not subjected to the same degree of compression that otherwise accompanies closed-back headphones.
Fit
The fit is very good. The cushions are thick in the direction that counts most, namely the direction out from your head. The cushion walls, on the other hand, are thinner than usual, so the cups can be quite compact but still hug the ears completely. And that translates into excellent comfort.
About Bluetooth vs. DAC audio
Bathys supports aptX Adaptive on Android phones, which provides slightly better sound quality than the AAC codec you'll have to settle for if you're using an iPhone.
You'll get even better sound if you connect the headphones to a PC with a USB cable. Uncompressed audio adds a bit more air and more layers of sound. However, you can't turn off noise reduction, only choose between two modes: Soft or Silent (or Transparent, which amplifies noise). Soft attenuates the least and has less audible noise floor produced by the microphones than Silent, which attenuates the most.
However, a very faint hiss is heard, which also reduces the difference between Bluetooth and digital cable. I wish you could turn the noise reduction off completely.
Good noise reduction
A total of 8 microphones are used for noise cancellation, for accurate handling of ambient noise. The reason why ANC is never completely switched off is that, according to Focal, it would result in an uneven sound experience between the different settings.
The fact is that Bathys removes noise very effectively. The Soft setting removes some bass noise, but lets some high-frequency noise through. Silent suppresses outside treble noise better, while bass noise is even more suppressed.
The Sony WH-1000XM5 has even better noise reduction, but also gives a more closed-off feel when you wear them. The Focal cups have a barely audible hiss from the noise cancellation, while the Sony's are even quieter with their near-total silence. But you really have to focus to notice it on the Focals too. On this score, Focal is better than the vast majority, even headphones from Bose.
The noise reduction is as effective as the Sennheiser Momentum 4 Wireless, B&O Beoplay H95 and B&W Px7 S2 to name a few.
But it's not primarily the noise cancellation you're paying extra for here. There's material quality, craftsmanship detail and – not least – sound quality.
The sound of Focal Bathys
The music reproduced by the Bathys sounds truly crystal clear. The treble is extremely detailed and clear. Some of the clearest I've heard from wireless headphones, without being harsh. That said, a little sibilance here and there, and nasal singing voices can get a little over the top. Steve Winwood, for example, is a vocal you'll want to turn down …
Fortunately, this can be easily fixed in the app's 5-band EQ. Pull down 4 dB at 4 kHz, and regain lost midrange focus by pulling up 3 dB at 1 kHz. Then the sound remains clear, but slightly softer in the lower treble.
The bass, on the other hand, is fabulous. It's both deep and delicious, without being bloated. It just adds that extra bottom register that you miss with many other headphones. Just listen to the weird percussion in the new Björk song Atopos. Here, pulsating clarinets go hand in hand with heavy rhythms in a strange soundscape that only Björk could have conceived, and the Focal headphones keep it all under perfect control. The pumping bass, amid all the bizarre detail.
No less engaging is Tiësto's Boom, which thunders loose and massages the skull. And should you not be satisfied with the sound level the Bathys deliver, I have a trick for you: Go into the EQ again and pull all frequencies up to the maximum level (6 dB). Except for 4 kHz, which you only pull up 3 dB to limit the sharpness.
Now you've got the extra gear you need to throw a party in your own head, or which will boost the sound on recordings with lower average sound, such as some classical pieces.
Extreme dynamics
The transient response is also perhaps the best I've heard from any wireless headphones. There's snap in both snare drum and cymbals!
The ambience is also in a different league than with almost all other wireless headphones. You really feel like you have a big room around your head where the music unfolds.
Call quality is only OK
The only real weakness of these headphones is the call quality during phone calls and video conferences. It's perfectly OK, and the other party hears me just fine. Clearly enough to carry on conversations just fine. But the user's voice is a bit muffled, and also a bit low in volume. Here, both the Sony WH-1000XM5 and the Sennheiser Momentum 4 are considerably better.
Conclusion
The Focal Bathys are a set of truly luxurious headphones that ooze quality and finesse. Yes, they are pricey, but no shortcuts are made with cheap plastic or other cheap materials either.
The fit is exemplary, you can wear these for a long time without feeling any discomfort. Noise reduction is also very good, with a low hiss that's almost impossible to hear.
The sound is top notch, especially in terms of transient response and dynamics, but the bass and midrange are also some of the best you can imagine. Treble reproduction is also very good and, to our ears, gets even better with a little EQ adjustment. That way you get rid of a little harshness that comes through on some recordings.
Despite the fact that call quality is only okay, we think the Focal Bathys is a formidable overall package that beats both the Apple AirPods Max and B&O Beoplay H95.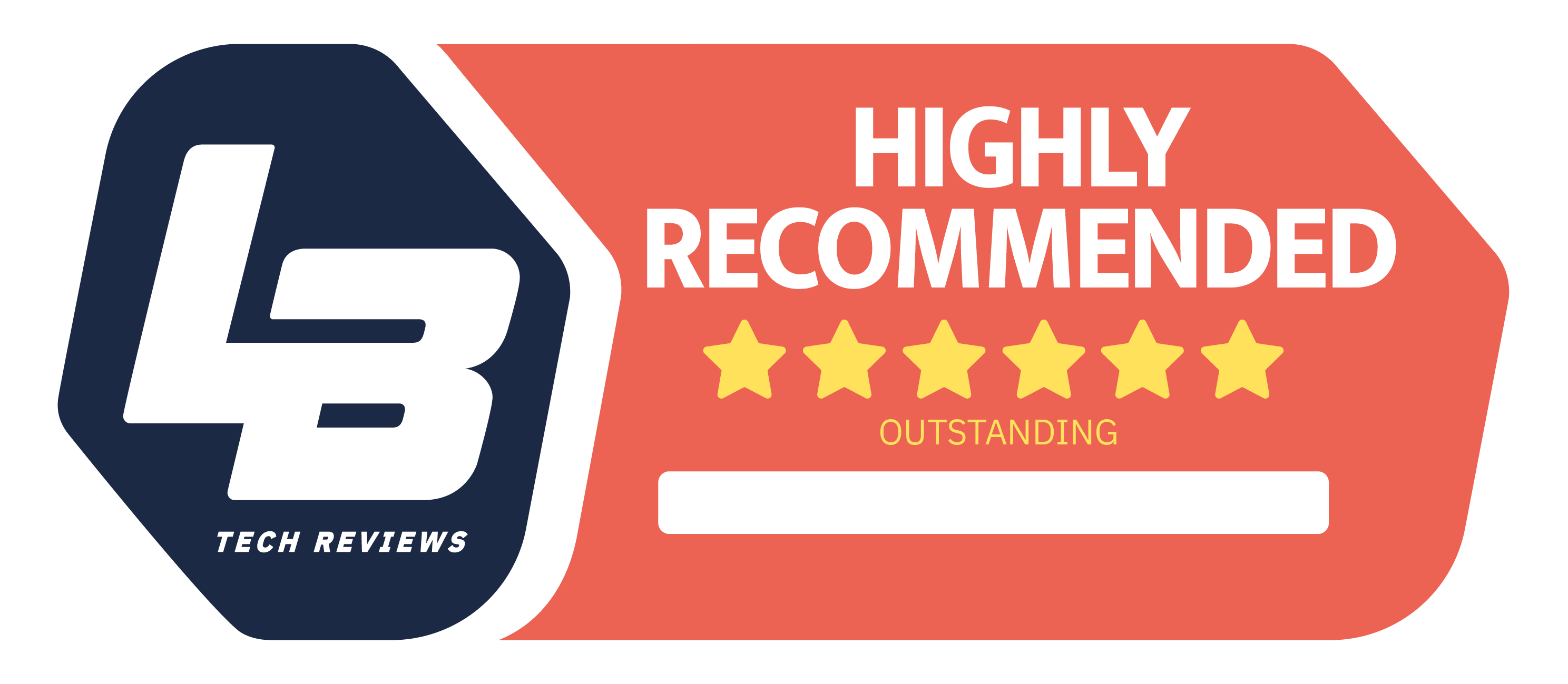 Premium
We think
Fantastic comfort, great build quality, and exemplary sound. Good noise reduction with almost inaudible noise floor.
Only partially foldable. Noise reduction cannot be completely disabled. Headphones with softer treble (easily corrected with EQ) are available.