Update 08.12.2020:Since we tested Bose Frames, Bose has discontinued its so-called Augmented Reality (AR) investment. Therefore, there will apparently be no new features that take advantage of the more advanced capabilities of Bose Frames. But the product lives on, and Bose has recently released an update that makes it possible to control the volume control using head movements. There are also several sizes / frames to choose from, and it should also be possible to equip Bose Frames with strength glass.
Sunglasses with built-in speakers, you said? It sounds like music to our ears! Bose is best known for its excellent noise reduction headphones, but now they have come up with yet another twist on portable sound. Bose Frames looks like ordinary sunglasses, but is filled with advanced technology, similar to something Agent 007 would get from Q itself…
You may not use Bose Frames to fire explosives or remote control cars (yet), but it feels wildly cool to have "sound in your ear" without a plug or earphone. With these sunglasses on your head and your favorite song in your ears, you are guaranteed to feel like the boss on the beach. Others may of course think you are nice who nods, listens and talks to your glasses, but it matures enough…
Sunglasses-style headphones
What sets Bose Frames apart from regular sunglasses is that they play sound right into your ears. This is done with the help of tiny speaker elements mounted inside the spectacle bars. In addition, there are small elements on the outside, which cancel out the sound and prevent it from spreading to the surroundings. This way you should be able to listen to music without disturbing others, all while also being able to hear sound from the surroundings.
It does not stop there: Bose Frames of course also has built-in microphones, so they can be used for hands-free communication, in the purest secret-agent style. Google Assistant support is also in place. This way, you can converse with Google without having to pick up your mobile phone.
AR technology
Bose has even greater ambitions for Frames in the future. In addition to being a pure sound source, the glasses have built-in gyro and accelerometer sensors that will make it compatible with modern AR (Augmented Reality) services. The idea is, for example, that the glasses can be used for directions and location services, such as telling the story of Notre-Dame or guiding you to a recommended restaurant. They can also be used for interactive music experiences, where the sound changes according to how you stand or turn. But this is somewhat ahead of time. Bose offers some simple AR apps for iPhone / iOS users, while a launch for Android is expected during the summer.
Design and comfort
Bose Frames comes in two different designs at launch. The relatively large Alto Style are the ones we have on test, as well as a smaller model called Rondo Style, which also has a rounder shape. If the concept strikes, it is conceivable that we will see more styles and sizes in the future.
The "Alto Style" version looks like a normal pair of sunglasses – almost a little too ordinary. With black spectacle lenses, they become rather dull and anonymous. However, it is possible to replace with blue or silver colored polarizing glass as an option.
One would think that built-in speakers and batteries would make the glasses unnecessarily heavy and bulky, but Bose has solved this in a good way. The glasses weigh only 45 grams, and the rods are designed in a way that provides plenty of space for the electronics, without them protruding visually. The glasses also fit well on the head without squeezing, and we did not experience any difficulty in wearing them.
Ease of use and features
The glasses only have one control button, which you press briefly, long or several times to perform various functions (turn the glasses on and off, answer a call or play music / change tracks). Other functions and settings are controlled via the Bose Connect app. In the long run, you should also be able to move your head (nod, shake your head, etc.) to control various functions.
The battery life is stated at 3.5 hours during use (12 hours standby), which is slightly above what we experienced in practice (approx. 3 hours). In other words, significantly lower than e.g. Bose's own QC 35 II. In other words, the glasses should be charged every day to be ready for use.
Another and somewhat impractical detail is that the glasses must be switched off when charging. Thus, you can neither operate the app, make settings or listen while they charge. This made the initial setup unnecessarily knotty.
The included charging cable has a standard USB at one end and a proprietary Bose plug at the other end. Experience has shown that special cables can be forgotten. A mini-USB connector would have been more convenient, we think. But apart from these notes, the glasses are easy to wear.
Easy listening
When it comes to sound quality, it quickly becomes clear that Bose Frames can not compete at all with good, enveloping headphones or in-ear earbuds purely acoustically. The sound is very slim – much like when you hold a pair of ordinary earplugs close to your ears. Bass is almost absent when we play summer songs from Kygo and Clean Bandit. However, the clarity of the voices and the resolution in treble and midrange are relatively good. The way the speaker elements are placed just outside the ears contributes to a comfortable sound reproduction. The stereo perspective is actually not that bad. Compared to in-ear earplugs, which can easily sound a bit tight and stuffy – as if the singer is inside your head – Frames feels more airy in sound. The sound is therefore to live with, for its use. Maybe Bose can make a hat with a built-in subwoofer?
Although the sound quality itself is not particularly impressive, it is quite fascinating to listen to music in this way. The sound gives an enveloping and airy feeling, much like when standing in an elevator or foyer with sound from the ceiling. It becomes a kind of "soundtrack" to the surroundings, where it is still possible to interact with other people.
Without plugs or earbuds that close the ear canals, you will of course also become more observant of the surroundings – for better or worse. You can hear what the sidekick is saying. Bose Frames is still no special winner in traffic: Without something that reduces noise, you will have to turn up the volume, and it is quite limited how loud you can play without the sound sounding strained. They work best in relatively quiet environments. For example, we enjoyed using them at work in front of the computer when the sun was shining. It is rumored that Bose in the future will offer Frames with strength glasses as well… it may be worth a thought.
Conclusion
Bose Frames are the first sunglasses with built-in sound, and are definitely a concept we like. In terms of sound, Frames is no substitute for proper headphones or earbuds with hi-fi sound reproduction, and the usability could have been even better. However, this is an exciting new way of thinking about portable audio: Here you can actually enjoy music, watch video or talk on the phone, and look completely cool while doing so!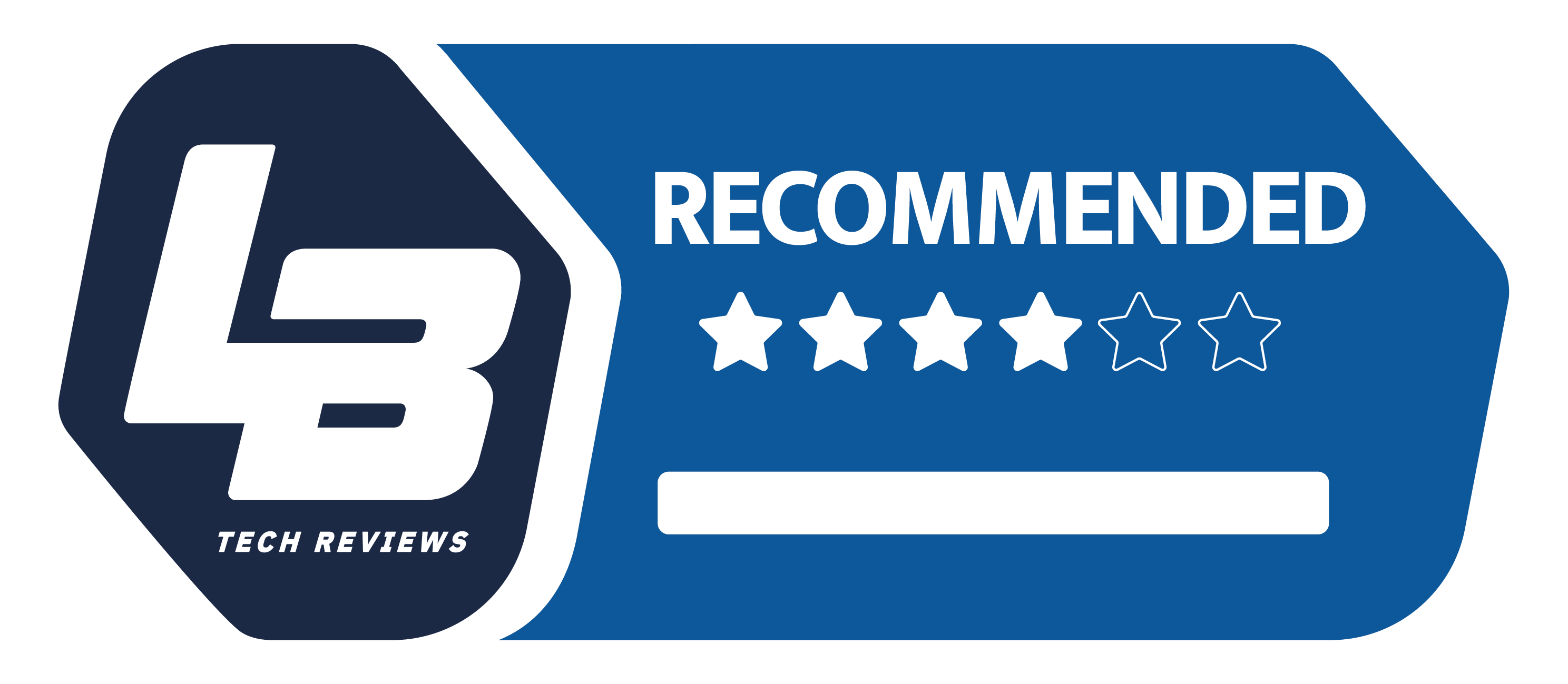 Premium
We think
The glasses are light, comfortable to wear, and act as a discreet sound source for music, video and phone calls.
The sound is too slim to replace good earplugs. Battery life is limited and the shades cannot be used while charging.