Bang & Olufsen is on a roll right now. Within the last few months, several wireless speakers and ditto headphones have come from them. We have recently tested Beosound Level, but now a little brother has appeared, in the form of Beosound Emerge.
Beosound Emerge is a wireless network speaker in a design that even for Bang & Olufsen is distinctive: A compact and almost impossible slim wedge shape. It measures 6.7 cm in thickness, where it is widest, and only 3 cm on the front. So Beosound Emerge will discreetly fit into the places where house rules do not allow visible speakers.
It comes in two color variants: A version in oak and golden aluminuim with fabric front and an anthracite gray version, which most of all looks like a very small game console – or a very large door wedge.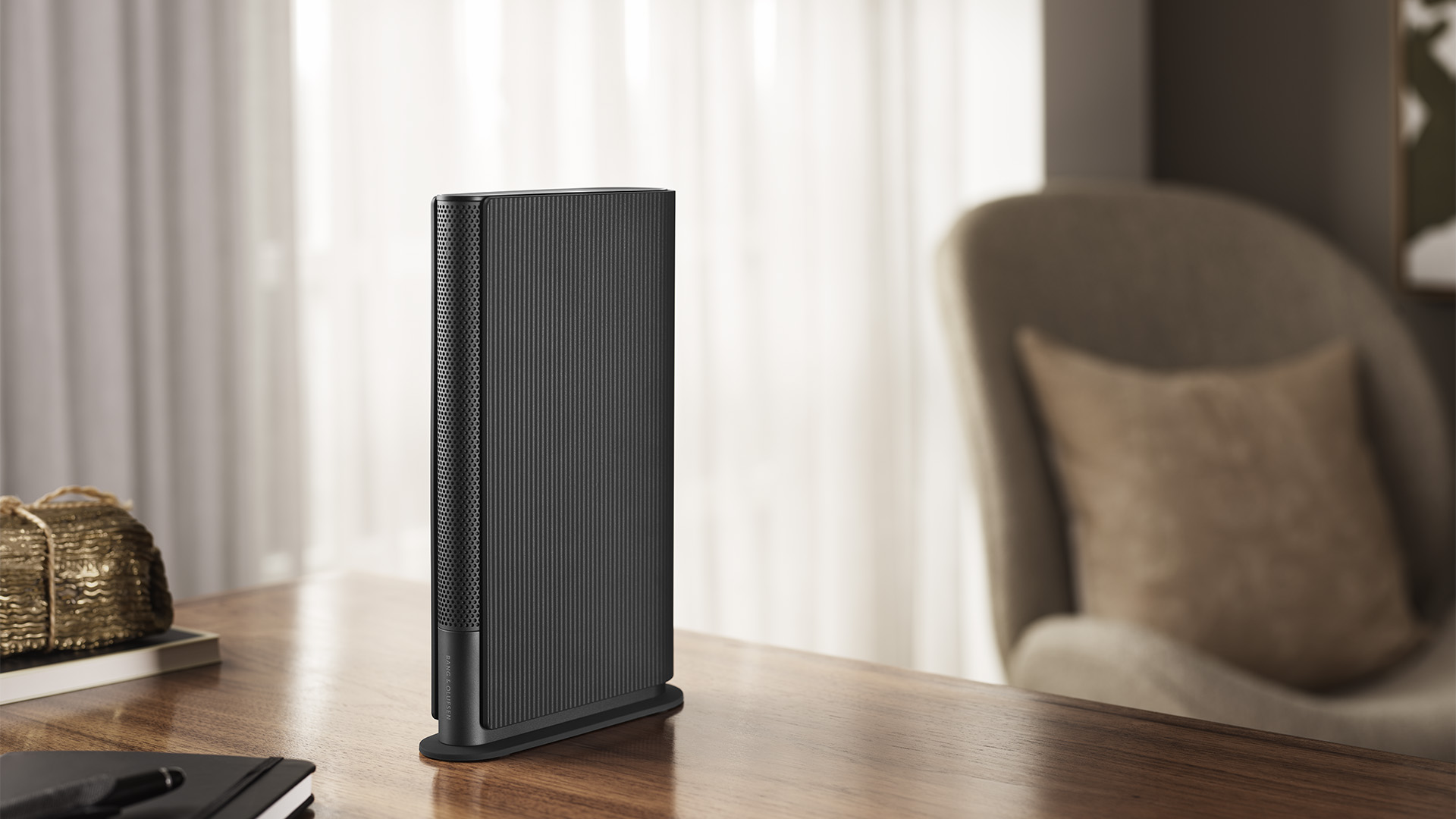 Multiroom and voice control
As we are used to from Bang & Olufsen, the speaker is operated with a touch panel on top of the unit. Here you can change tracks, turn up and down the volume and choose from preset music sources. There are also buttons to activate Bluetooth and a microphone for voice control.
Like Beosound Level, Emerge can be controlled with Google Assistant. This makes it easy to integrate it into a multi-room system as well as a smart home. Spotify Connect is built-in, while other streaming services can be played from your mobile or laptop via Chromecast, AirPlay or Bluetooth.
Thanks to Google Assistant, setup is easy. If you have already set up a Google Home, it's just a matter of getting it on the wireless network and choosing which room Beosound Emerge should appear in.
In the narrow cabinet, B&O has found space for three speaker units, of which at least the 4-inch woofer must be mounted sideways. A 3.7 cm midrange unit and a 14 mm dome tweeter do the rest. Each unit has its own Class D amplifier; 60 watts for bass and 30 watts for midrange and treble, respectively.
Customization
Like Beosound Level, Emerge has built-in Active Room Compensation, which uses the microphone to "listen" to the room and adjust the sound to the location. And in the Bang & Olufsen app, you can adapt the sound to your own taste with profiles such as Lounge, Party, Speech, Night and Optimal. Or by navigating a "compass" between the extremes warm (muted treble), bright (muted bass), energetic (highlighted bass and treble) and relaxed (muted bass and treble).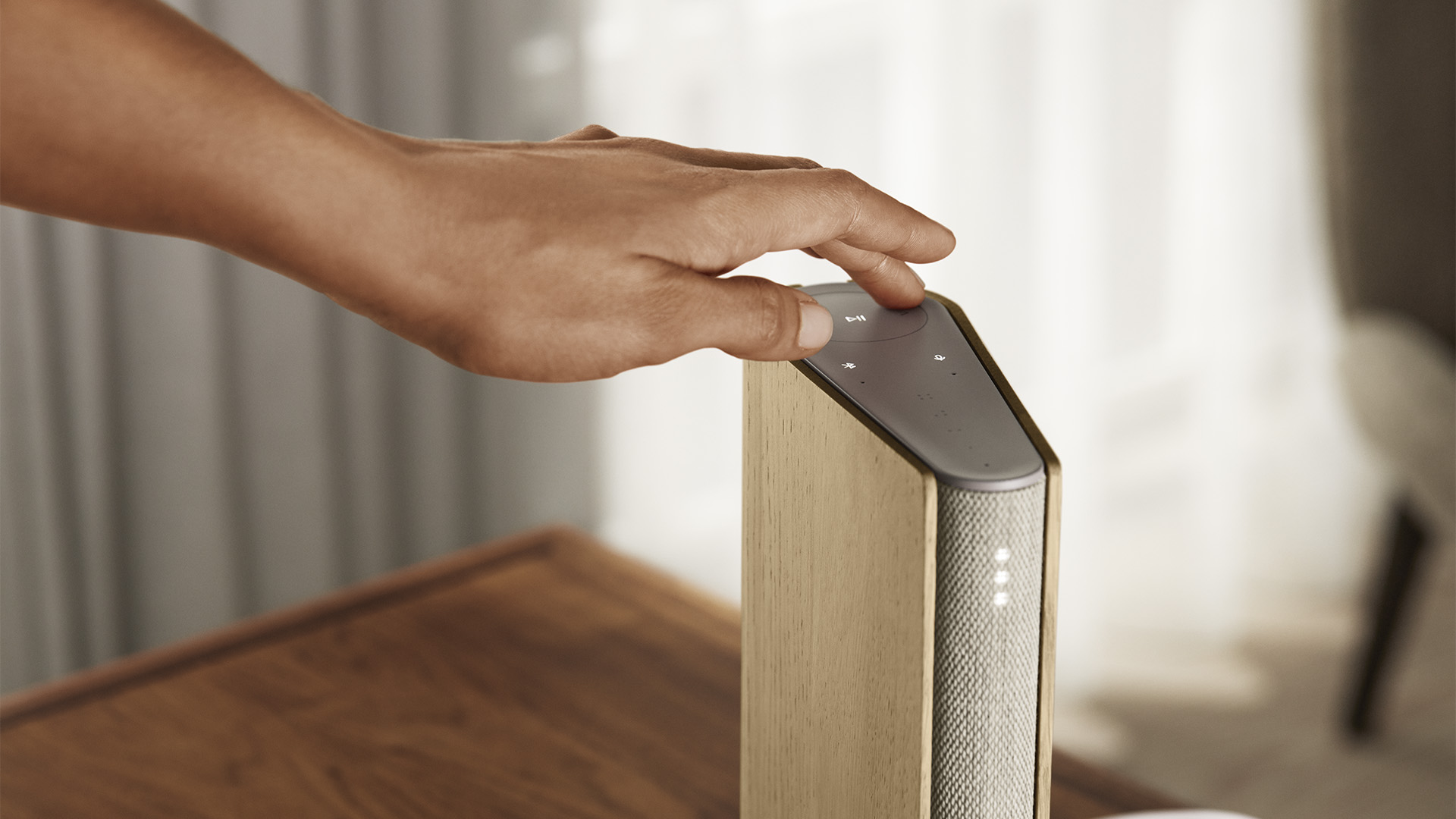 The sound of Beosound Emerge
Gone are the days when my jaw would drop over a speaker that, thanks to copious amounts of digital signal correction, could play "impossible" deep bass in an "impossibly" small cabinet. But Beosound Emerge is still something out of the ordinary!
Because while the cabinet is thin, there is nothing thin over the sound that is both warm and well-created. Bang & Olufsen itself sets the speaker's lower limit frequency to 49 Hz. Regardless of the fact that they do not mention the tolerance, it is deeper than many successful compact speakers – such as DALI Menuet SE, that drops off below 59 Hz. The narrow cabinet cheats a bit, since the bass unit is actually 10 cm in diameter.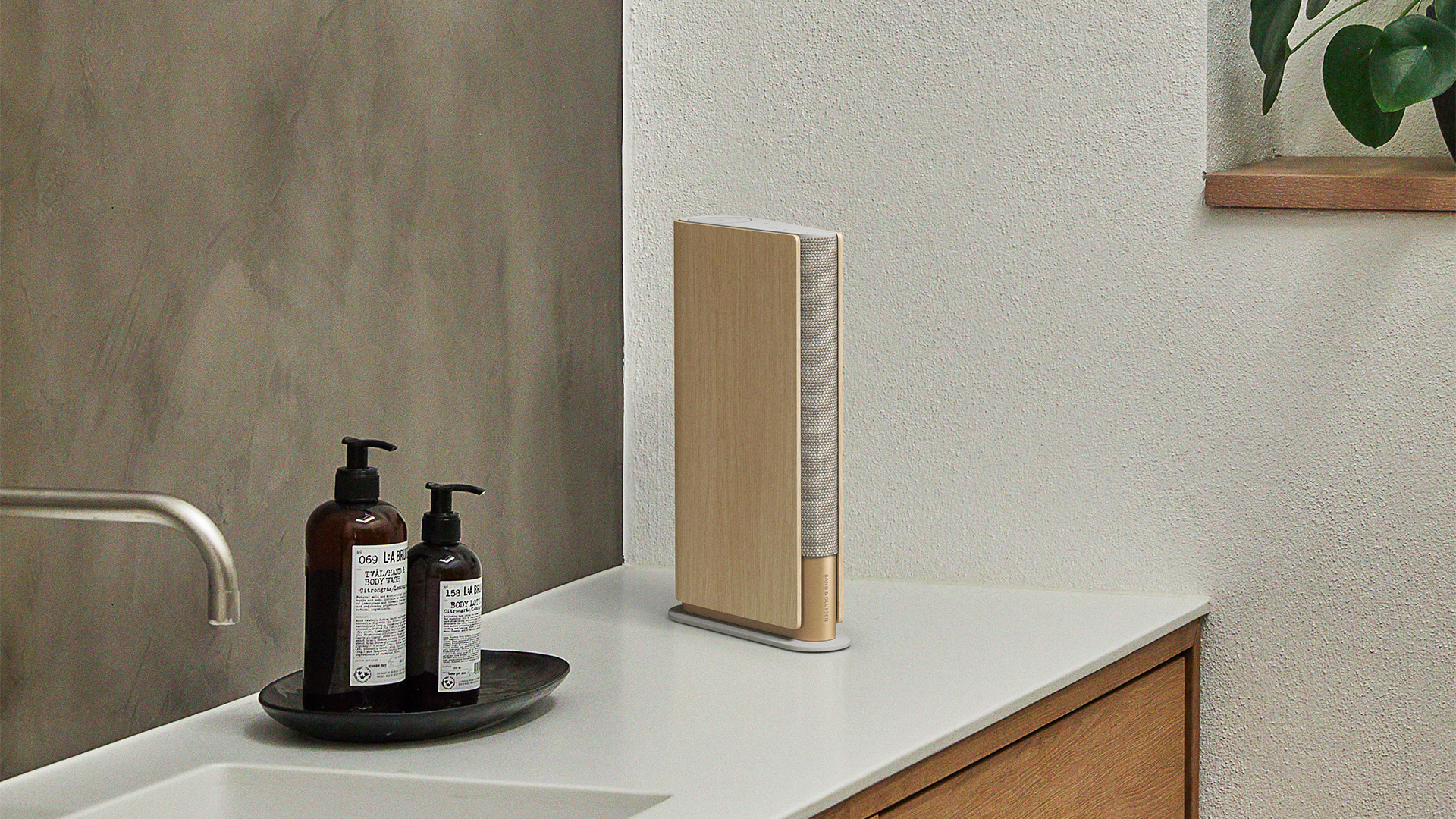 The good tendencies continue up through the tonal ranges and reveal that Beosound Emerge is more than just a decorative item. Voices sound natural and quite nuanced. Madonna's vocals on "Dark Ballet" do not quite come out into the living room, but hide between the instruments. But for something so small and relatively inexpensive, the test is passed. And simpler music like "Electric Daisy Violin" with Lindsey Stirling makes you feet move – and the floor vibrate.
Funnily enough, there is more pressure on the deep(ish) bass than in the middle bass. This means that the music on the one hand has weight, but at the same time lacks drive because drums and bass are in the area that is damped.
But as always, things must be seen in perspective: We are dealing with a – in Bang & Olufsen context – relatively cheap speaker that will probably be used more for background music and audio books in the kitchen-dining room than for critical listening in the living room. Who is actually listening critically at all anymore?
In that function, Beosound Emerge will enter into direct price competition with i.a. Sonos Play: 5 and Denon Home 350, both of which play more powerfully – and in stereo. But which due to both size and appearance is harder to fit into the decor. If you put a little more money on the counter, Naim Mu-so is slightly more expensive but has both the sound and the good looks.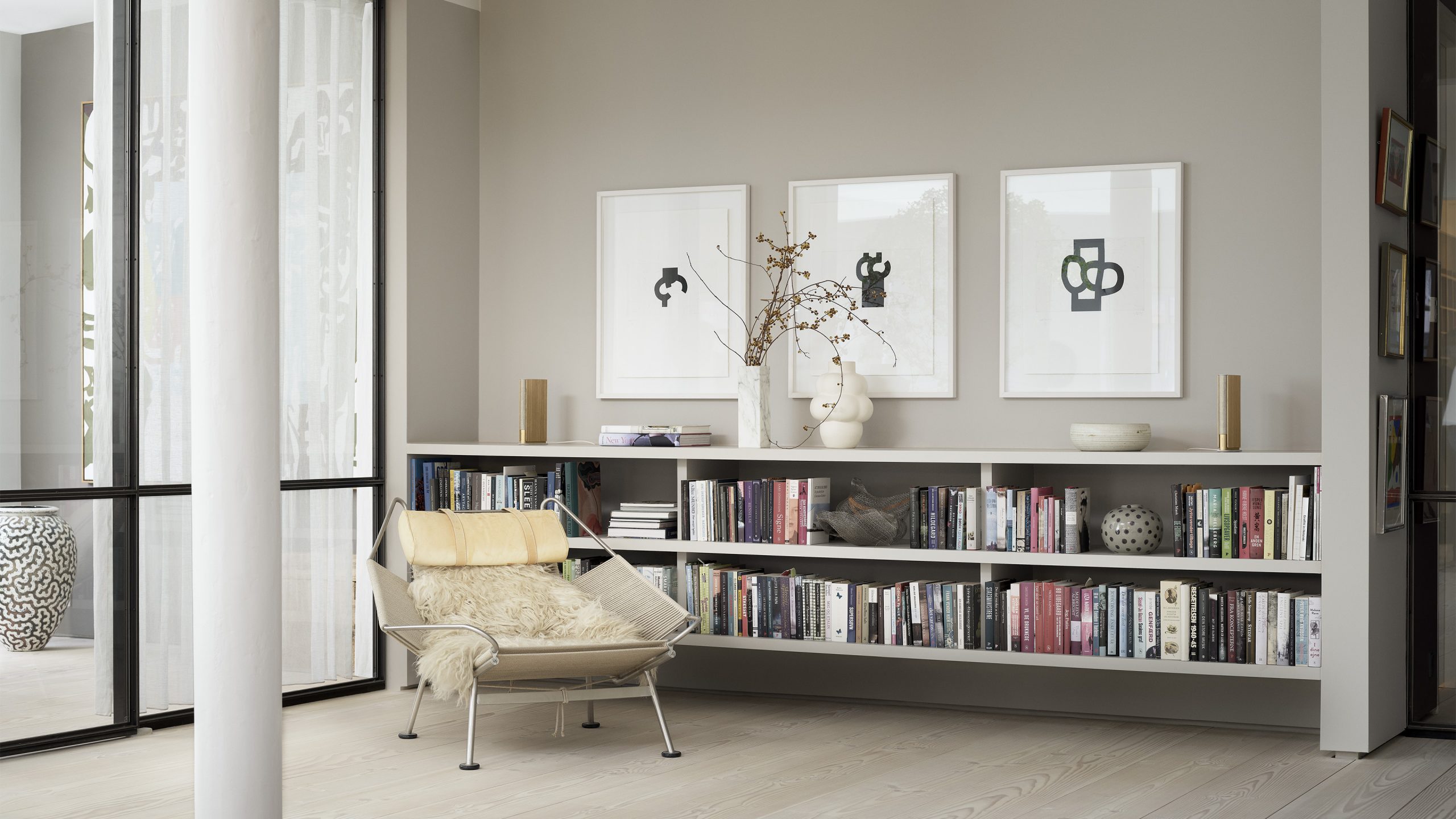 Conclusion
Beosound Emerge is the smallest table speaker from Bang & Olufsen to date. And it's really successful at that. It plays louder – and especially deeper – than what ought to be allowed in such a slim cabinet! For good reasons, it is not a party speaker, but it can provide musical entertainment in a small living room.
The design will (sorry!) strike a wedge between supporters and opponents. But it is significant at least! The gray-black will find a place in minimalist interiors, while the wood and gold version is actually really elegant. Not least in the form of a stereo set. And while the price of a single table speaker is a bit steep, a set of active stereo speakers for double the price will funnily enough be relatively inexpensive.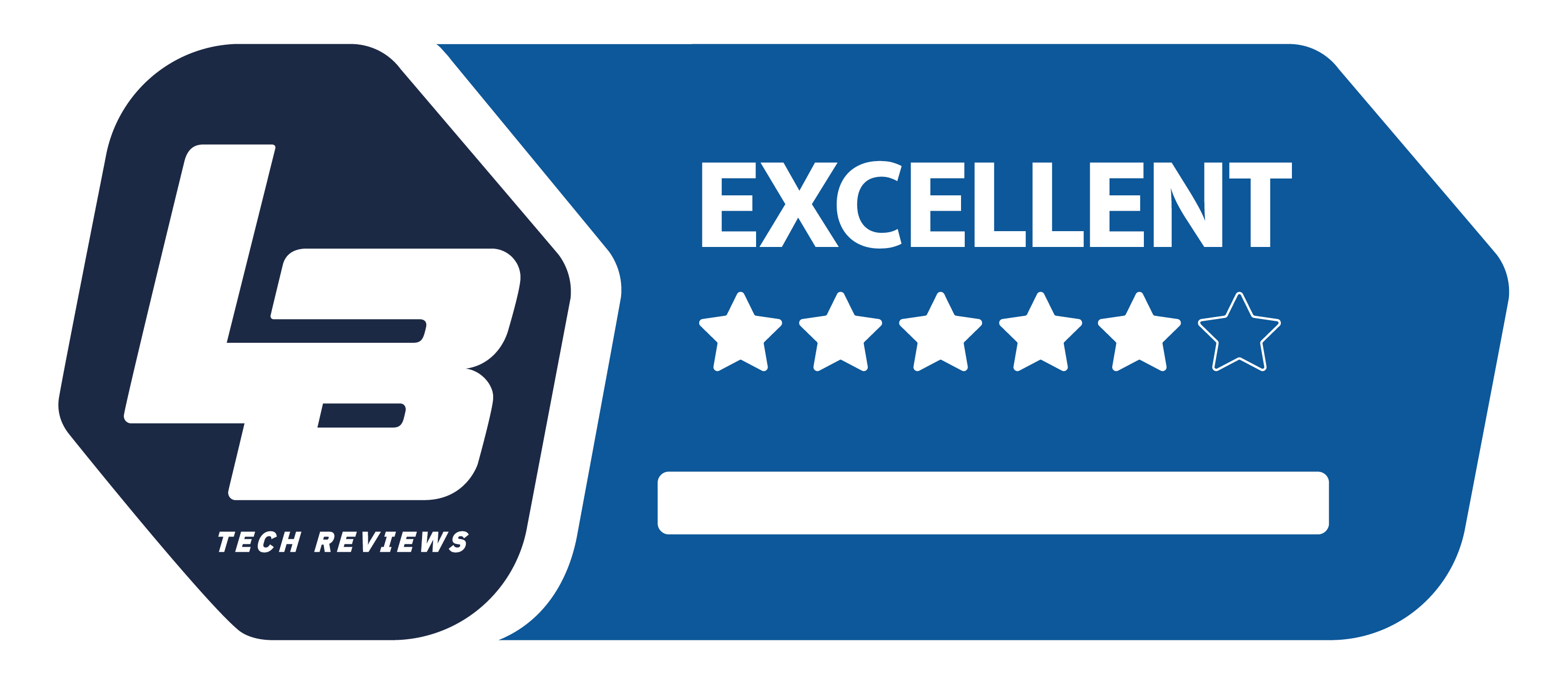 Premium
We think
Razor-sharp design. Although it is incredibly compact, the sound is perfectly fine for the price. Adjusts the sound according to the location.
Better for background entertainment than for critical listening. The price per kilo is high.