Signify, the company behind the popular Philips Hue products, has just launched a number of new products that will not only make users' everyday lives smarter. They must also create a good atmosphere with the help of sleek design.
Cinema experience in the living room
Philips Hue Play gradient lightstrip is Signify's latest LED strip that takes your entertainment experience to new heights, Signify writes in a press release.
Instead of a single color, the new LED strip can generate multiple colors at once and blend them together. Play gradient lightstrip is made to be attached to the back of televisions that are 55 inches or larger.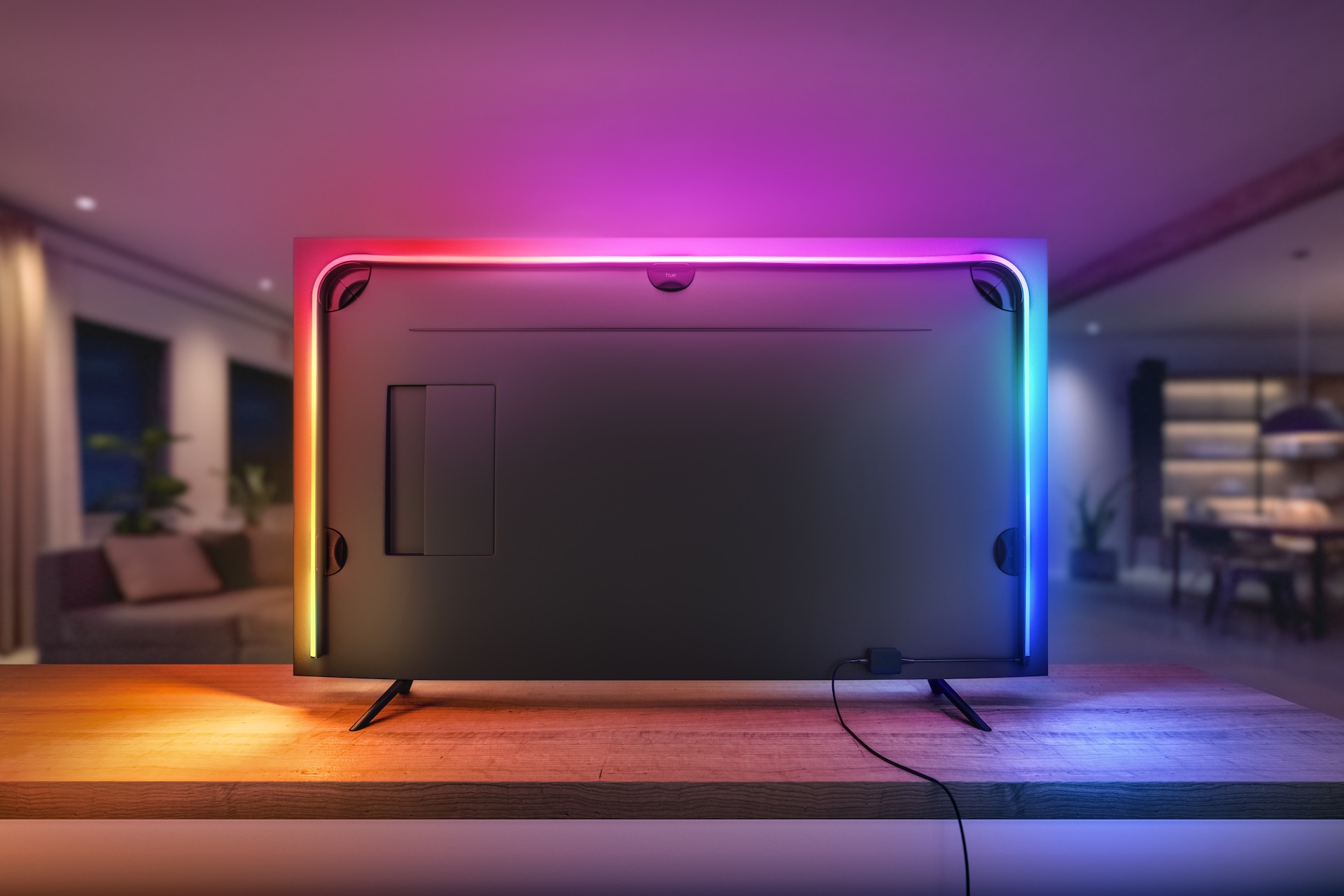 Combining the light strip with the Philips Hue Play HDMI Sync Box or the Philips Hue Sync app creates a dynamic light background based on the content on the TV screen when you gamer, watch movies or listen to music.
A new spin on a classic design
The iconic Philips Hue Iris is being relaunched with "richer colors", better ability to dim the light, better brightness (up to 570 lumens), fabric cord and Bluetooth. In addition to the standard versions in black and white, the Philips Hue Iris also comes in limited edition colors in Europe: gold, rosé, silver and copper.
New Filament bulbs
After last year's launch of Philips Hue Filament bulbs, there has been great demand for several sizes, says Signify. Therefore, two new variants are introduced: White Filament G125, a larger globe-shaped bulb, and White Filament ST27, a larger Edison-shaped bulb.
Philips Hue Ensis in black
Signify also introduces the Philips Hue White and color ambiance Ensis pendant in black, which is suitable for both the dining room and the office.
Ensis lights both up and down thanks to the two integrated LED strips, which allow you to create the perfect atmosphere during dinner or create a functional and good working environment in your home office.
Price and availability
Philips Hue Play gradient lightstrip (October 6):
55-inch (fits television in sizes 55 to 60 inches) – 149 £
65-inch (fits television in sizes 65 to 70 inches) – 149 £
75-inch (fits television in sizes 75 to 85 inches) – 172 £
Philips Hue Filament White G125 and ST72 (September 29):
G125 29 £
ST72 26 £
Philips Hue Iris standard edition (from October 6) 79 £
Philips Hue Iris limited edition (from 6 October) 89 £
Philips Hue White and color ambiance Ensis pendant lamp in black (from 20 October) £ 299