There are microphones, and then there are microphones. Neumann is known for making some of the best studio microphones in the world, and their most iconic is definitely the M 49 valve microphone.
Many of your favourite tracks are recorded with the original microphone, which was used in the studio by luminaries like Elvis Presley, John Lennon, Aretha Franklin, Barbra Streisand, Bob Dylan, Neil Young, Miles Davis and Michael Jackson, to name a few. The list goes on and on, and according to Neumann, several of today's modern artists have also used the microphone in their recordings.
The original M 49 was produced from 1949 to 1957. If you want to buy a restored original microphone today, you'll have to shell out nearly 18,000 euros!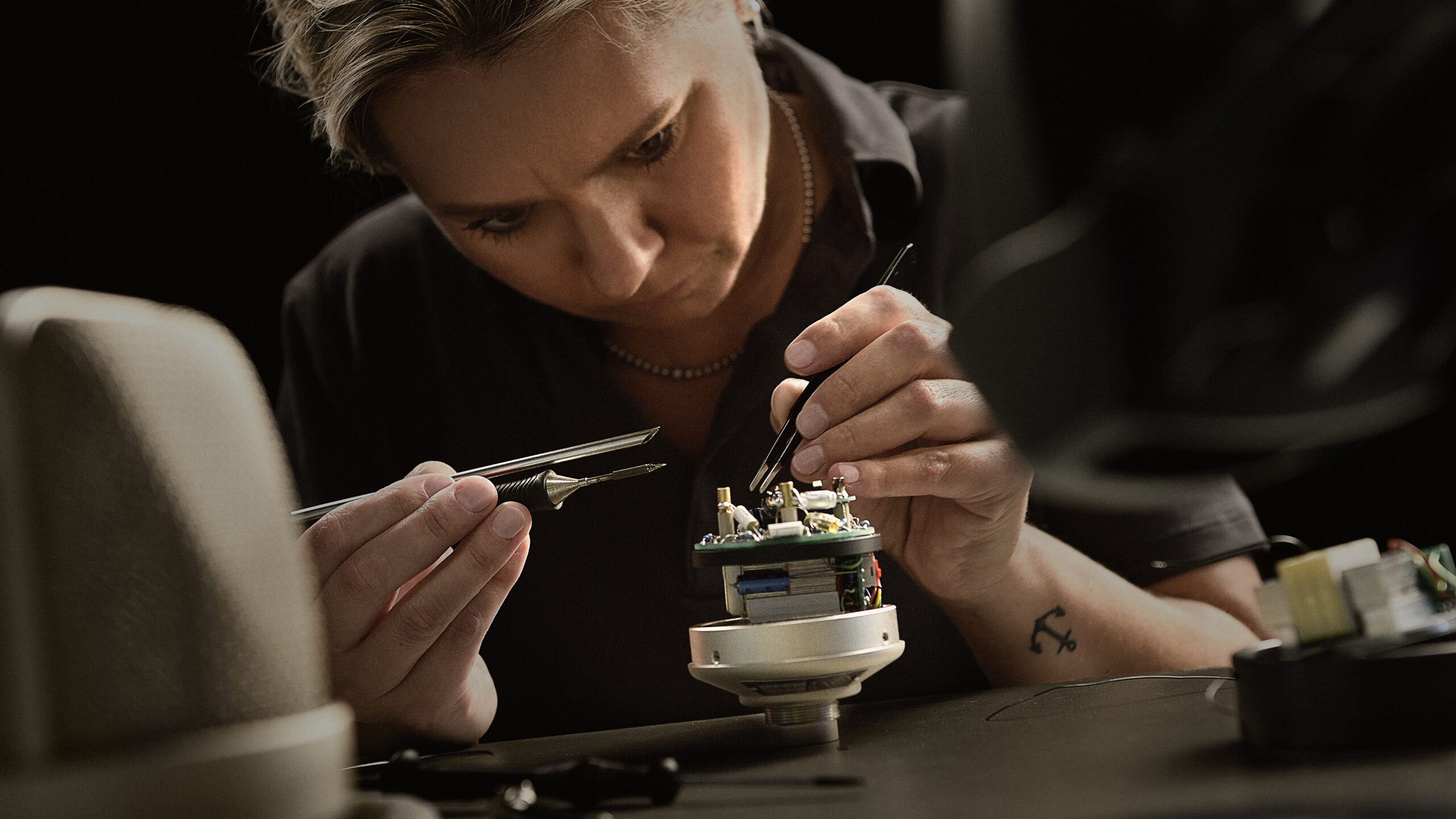 Handmade reconstruction
Neumann fortunately brings good news. The M 49 is now back! The new microphone is called M 49 V, is handcrafted and built as true to the original as possible. It is constructed according to original specifications and design documents from Neumann's archive, and has the same circuitry as the last version of the original microphone, the M 49 c, only with a single lower noise floor thanks to better quality of the valve.
The most important component, the large diaphragm capsule, is unchanged since the 1950s.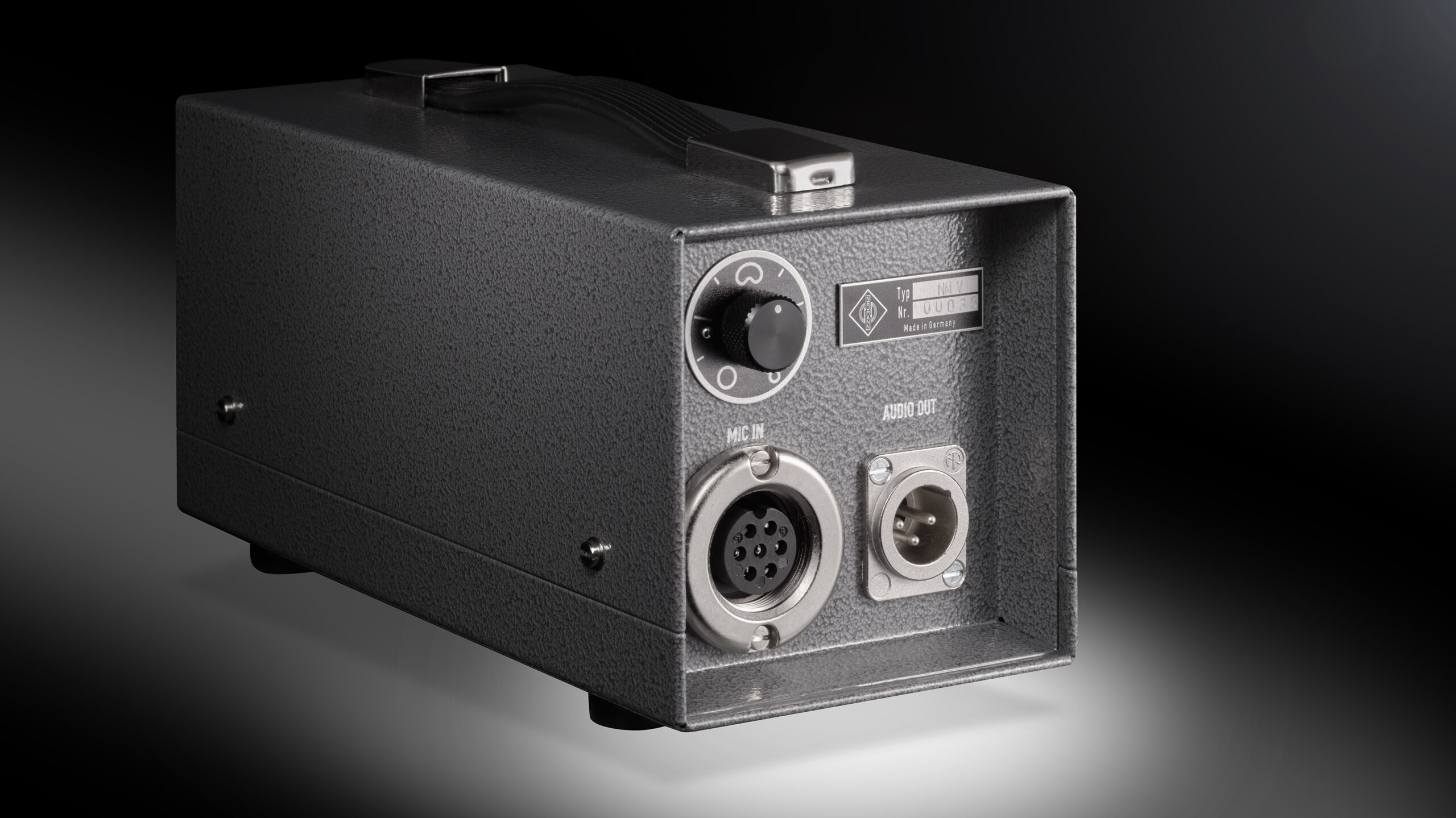 V for Variable
The V in the new M 49 version stands for Variable, and this means that the control unit automatically adapts to the voltage from the mains, and this is also compatible with older M 49 microphones. Instead of the old bayonet contact, the new one has a better RF shielded contact (Tuchel contact) from the circuit version of the microphone, the M 249.
The microphone's characteristic can be adjusted between omnidirectional, bidirectional and cardioid (kidney-shaped). The latter is standard for solo singers, and improves the signal-to-noise ratio by 3 dB.
The M 49 is truly a legendary microphone, and the very icon of the Neumann brand. It is this microphone that many think of when they hear the name, and it is therefore high time that it was relaunched.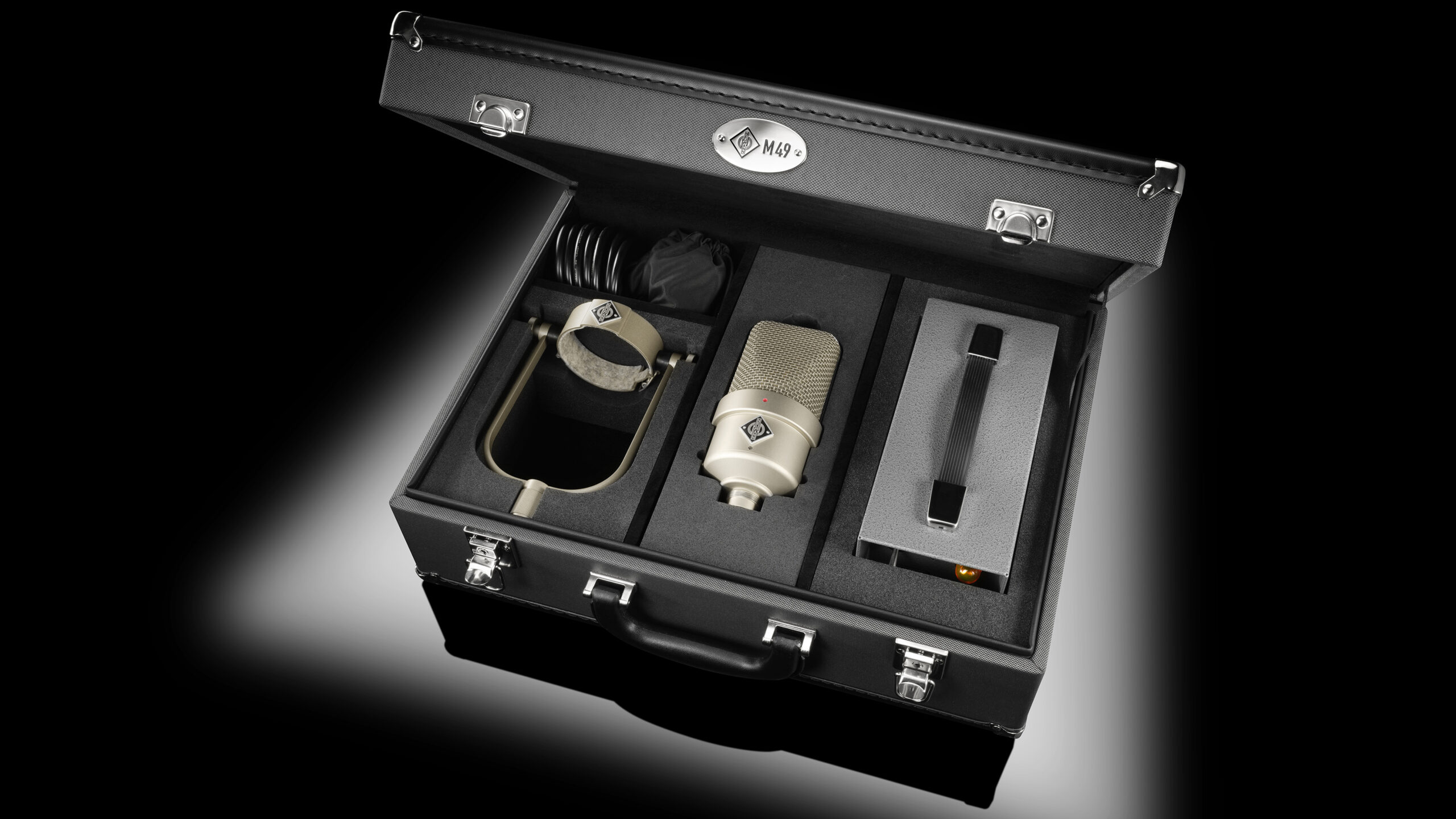 Price and availability
Neumann M 49 V costs 8.500 euro. Not cheap at all, in other words, but it's less than half the price of what you'd pay for a real vintage microphone, and with a warranty.
Already the list of pre-orders is long, and according to Neumann they only manage to handlage 25 microphones a month. So expect a formidable delivery time on this one.
Included in the box is the microphone, control unit, microphone cable and the original swivel stand mount.
More info: neumann.com