Jonas Ekelund
Published

2020-01-03 - 9:24 am
Now dust resistant and they float. Inductive charging option. Greater range. Convenient multifunction button.
Auxiliary input has disappeared.
Specifications
Sound level: 90 dB
Connections: Bluetooth aptX, NFC
Battery: 20 hours
Features: Pairing, floats
Durability: IP67 dust resistant, water resistant, shockproof
Dimensions/weight: 23 x 9 cm/925 gram
Three years ago, we tested the updated Boom 2 and its new big brother Megaboom. They have since stood as benchmarks in our portable speaker tests. This is because they combined a practical format, good battery life and excellent sound. We also appreciated that over the years the speakers have been updated with new features for free, something we're not accustomed to with small speakers. But not everything was perfect, so now, happily, UE Boom 3 and UE Megaboom 3 have been released.
Build quality and handling
At first glance, they seem very familiar with their round shape and size, easy to manage volume buttons and bold colours. They have been released in metallic red, black, blue and purple but, as with their predecessors, they will soon come in all sorts of colour combinations and patterns. Looking closer, they actually have a new denser high performance fabric, a material used in motorcycle jackets and fire equipment. In fact, the new speakers are dust resistant and more resistant to wear and tear, while also being, as before, waterproof and shock resistant. What's also new is that they float if you accidentally drop them in the pool.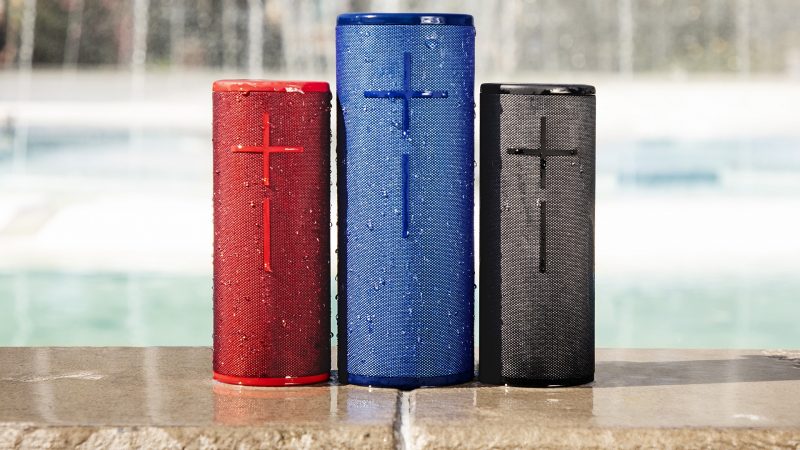 If you look closer, you'll notice that the wide band on the back, where the volume buttons sit, has now become considerably narrower. This allows for an even more omni-directional sound. The volume keys have instead been moved to the front, which both looks better and is a more sensible placement. On the top, a new "magic button" has been added that you can use to start and pause music and to change tracks. This button can also be used to access your favourite streaming service playlists. The number of services is currently a bit limited but support for several more has been promised. Given the name of the "magic" button, it's likely that UE will add more features for it in the future.
Installation and use
As with most Bluetooth speakers, just hold down the pairing button and select the speaker from among your mobile phone's available Bluetooth devices. Conveniently, the loudspeaker can keep track of eight sources, two of which can be active at the same time. In addition, UE Megaboom 3 has a range up to 45 meters so the music doesn't stop if you go to fetch a drink by the pool. As previously, you can also connect up to 150 (!) speakers for a real party mode. This can be managed from the redesigned app. Unfortunately, this wasn't available at the time of testing so we can't offer an opinion on any of the new features there.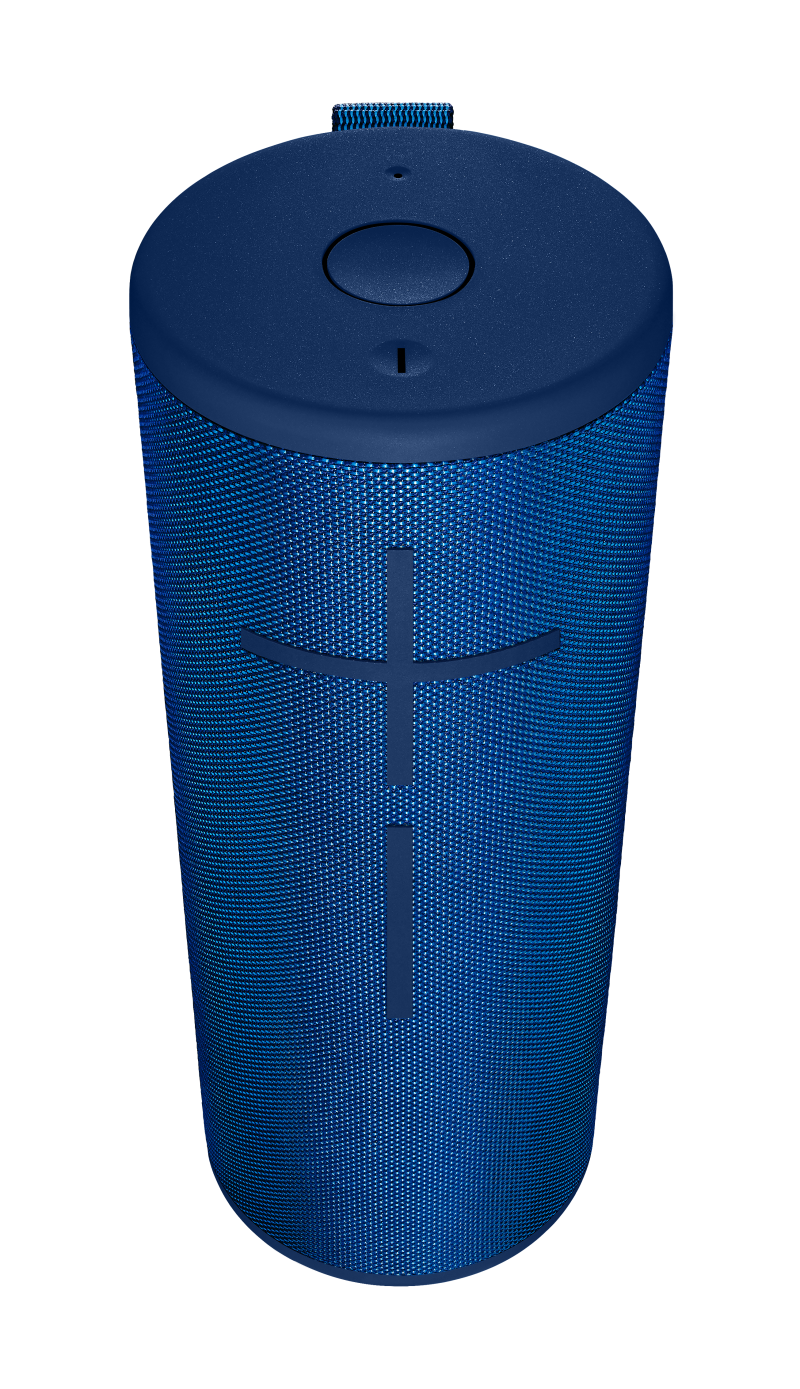 The old Megaboom was charged via a slot at the base where the Auxiliary input was also placed. This was a bit awkward to get at and users were forced to lie the speaker down. The charging port is now located behind a slot on the back, which is considerably smoother. But sadly, the 3.5 mm input has disappeared. As the base is now unused, UE has introduced support for induction charging, which requires a charging station as an optional extra. If you often have the speaker standing in one place, this could be a convenient way to make sure it's always charged and ready to go.
Sound quality
According to Ultimate Ears, they have cranked up the sound to get an even deeper bass. But according to the specifications, this only means an additional 5 Hz, which is barely audible. 60 Hz is not very deep and means that the killer bass line in James Blake's "Limit to Your Love" disappears completely. It's good enough for more regular music such as electronic dance music, and certainly has good bass reproduction for a small speaker. Actually, significantly better than the Denon Envaya Mini, which won this year's travel speaker test. Above all, there's good control, so the bass never starts to hum or make the speaker vibrate, which cheaper speakers often have problems with.
UE also promises enhanced clarity in reproduction. After switching back and forth between the old and new speakers, we're inclined to agree. However, the difference is not so dramatic that it would be spotted immediately in a blind test. That being said, the basic level is high and we've already praised the old speaker for its clear midrange with good details. It still has a vastly spacious soundscape with rich tones and plenty of dynamic range.
Conclusion
The old Megaboom was already one of our favourites with its outstanding audio. The new Megaboom 3 has a marginally better sound, but it is rather the handling and features that are the main selling points. The charging port is better placed and the speaker can now be charged wirelessly. It's been made more durable and now even floats in water. The wireless connection ranges even further, which is an advantage if you want to connect several in party mode. We also like the new multifunction button, which means you don't have to use your phone to switch songs. It's the perfect poolside speaker with its omni-directional sound and water resistance.