Danish Soundboks has achieved the same honour as Google and Photoshop: to become a generic term. When a party is thrown in the park, on the beach or at the festival camp, it's done using "a soundbox" – whether or not that particular portable party speaker is of that particular brand.
But the three versions of the original Soundboks are both big and heavy, and you don't just take them along on a spontaneous trip. That's why Soundboks has now made a more portable "Go" version that weighs less and takes up roughly half as much space.
Soundboks Go is a black ABS plastic unit about the size of a cabinet trolley. But unlike a carry-on, the Go speaker has no wheels. Just a one-hand carry handle. You could carry the 9.2kg in one hand, but you don't have to walk many hundreds of metres before a brisk trot starts to seem like a bad idea.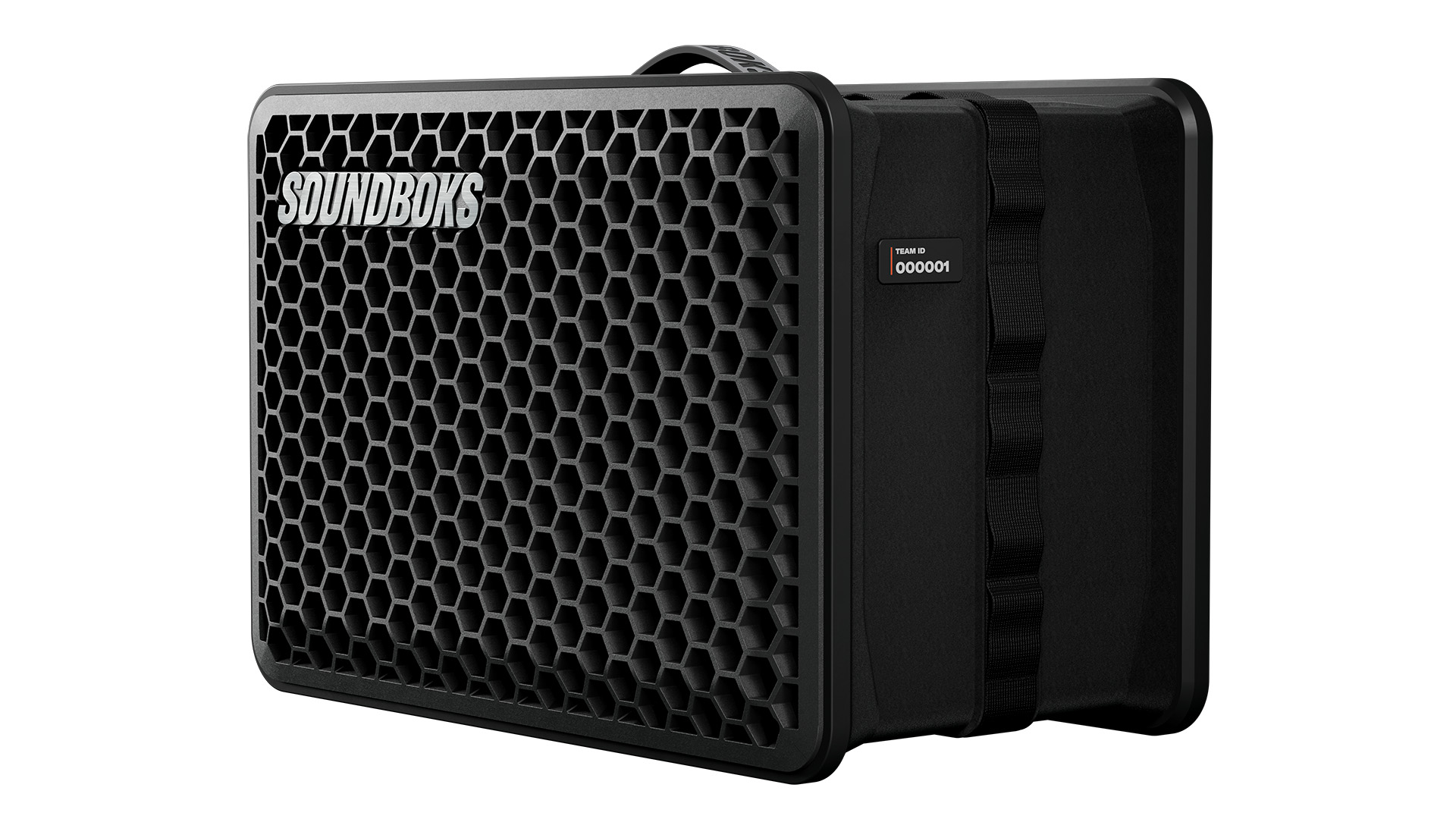 By foot, a regular Soundboks is actually easier to carry, as the built-in professional carrying handles are larger and more ergonomic. And two people can carry the speaker between them. In turn, the Soundboks Go fits in even a small trunk or even on the bike's rear rack.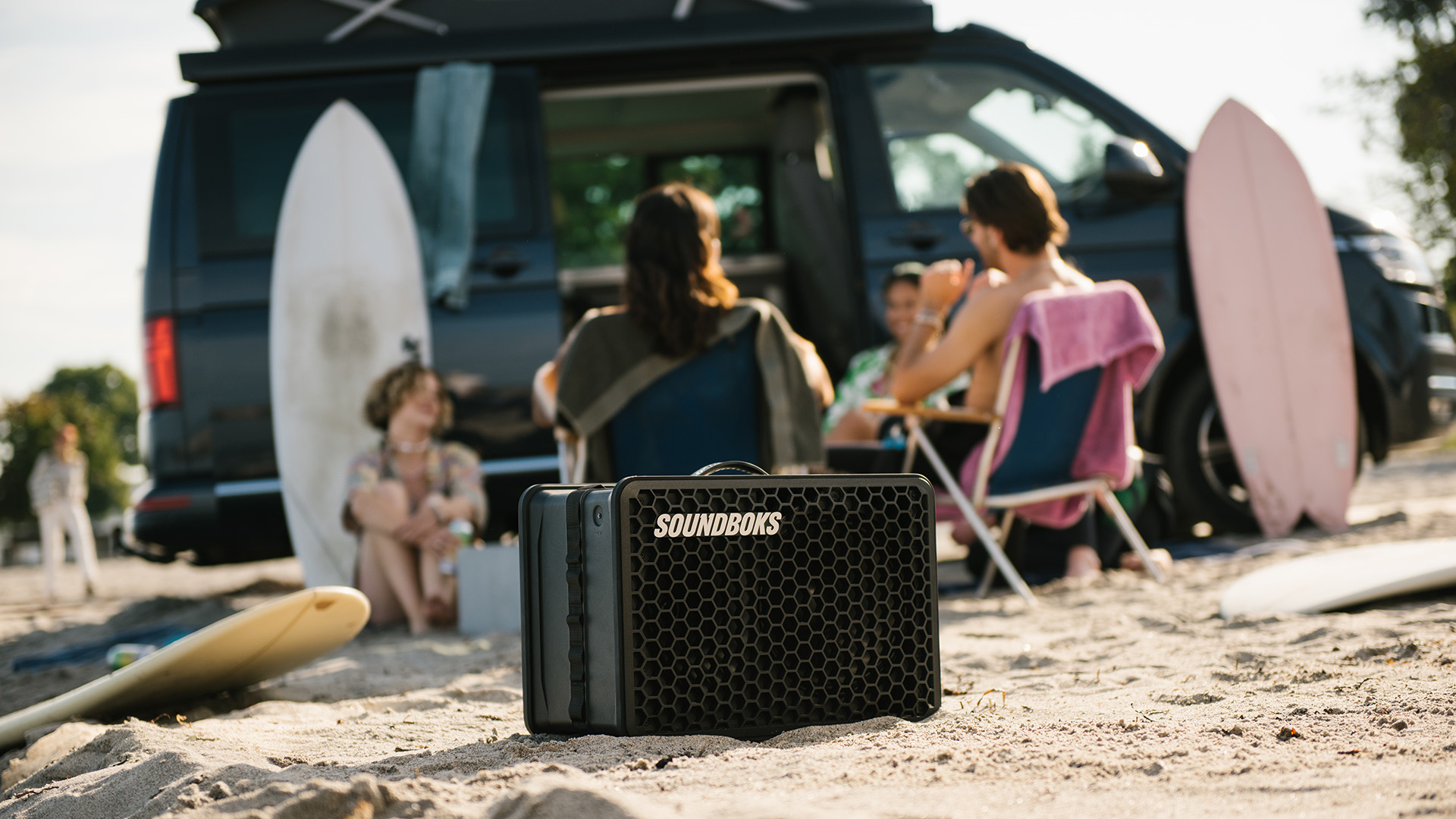 One woofer instead of two
Soundboks Go has a single 10-inch woofer and a 1-inch dome tweeter that sits at the end of a waveguide so big it's actually horn-loaded. Each driver has its own 72-watt Class D amplifier. By comparison, the big Soundbox has two 10-inch woofers and 3 x 72 watts of amplifier power.
Operation is simple: a knob for combined power and volume control and a push button to link the speaker to other Soundboxes. In addition to Bluetooth, there's a 3.5mm minijack analogue audio input. Unfortunately, the professional inputs with XLR and ¼-inch jack sockets that made the full-fledged Soundbox a mini-PA system have been dropped.
The Soundboks Go is a Bluetooth speaker, and it can easily be used with a mobile phone. But there is, of course, a control app. The app gives access to different sound settings, as well as to group up to four boxes into one system. If you use several Soundboxes together, you can choose whether they play in mono or are left and right channels respectively.
The three sound settings are called Indoors, Power and Bass+. A fourth setting called EQ allows you to adjust the sound with a six-band EQ function. Something that is highly needed!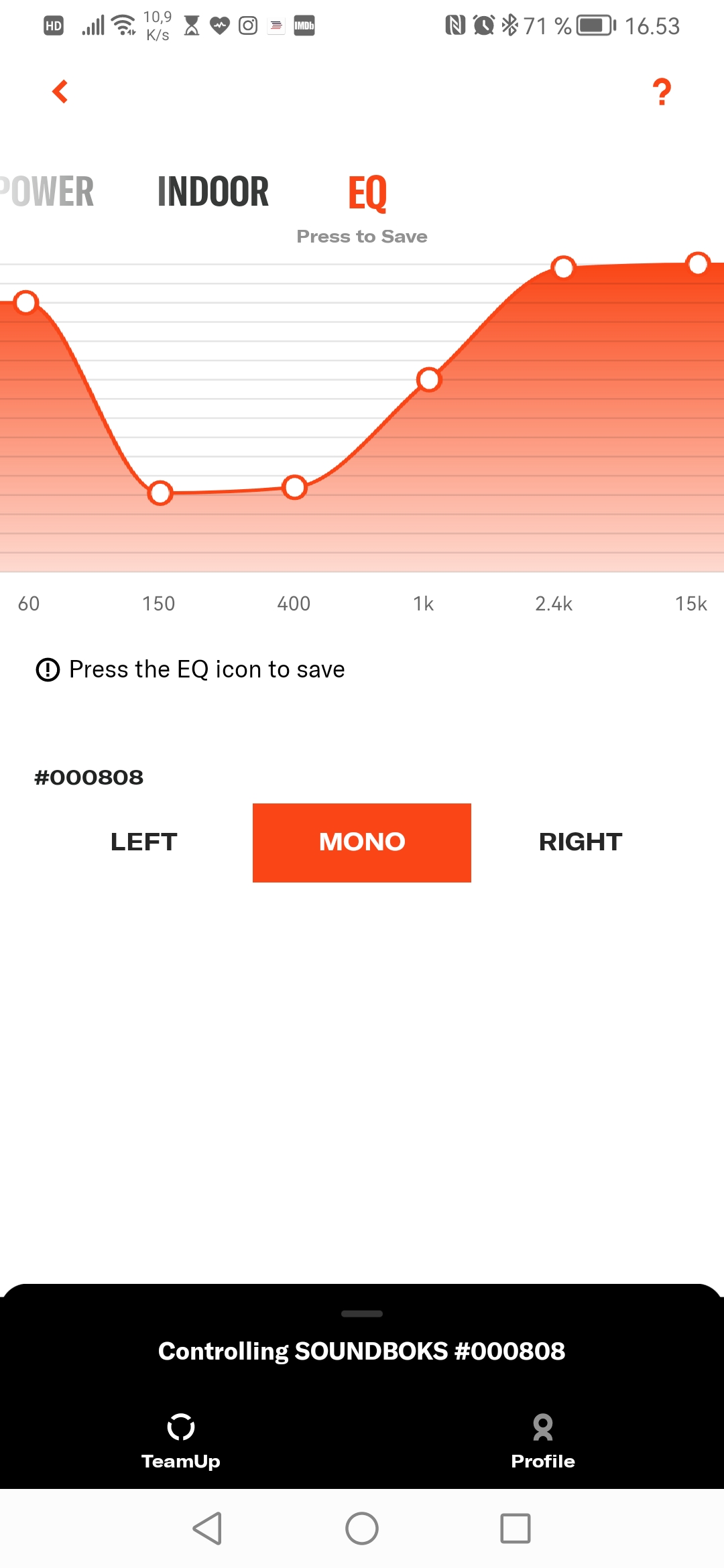 Optimistic specifications
According to the manufacturer, Soundboks Go can deliver a sound pressure level of 121 dB in Bass+ mode and 119 dB in normal (outdoors) mode. How this can be achieved with a 72 watt amplifier, when the woofer is also claimed to have a sensitivity of 96 dB, is probably something only the marketing department can answer. According to general acoustic laws, the loudspeaker should "only" be able to deliver about 115 dB at full amplifier power. Which is still insanely loud.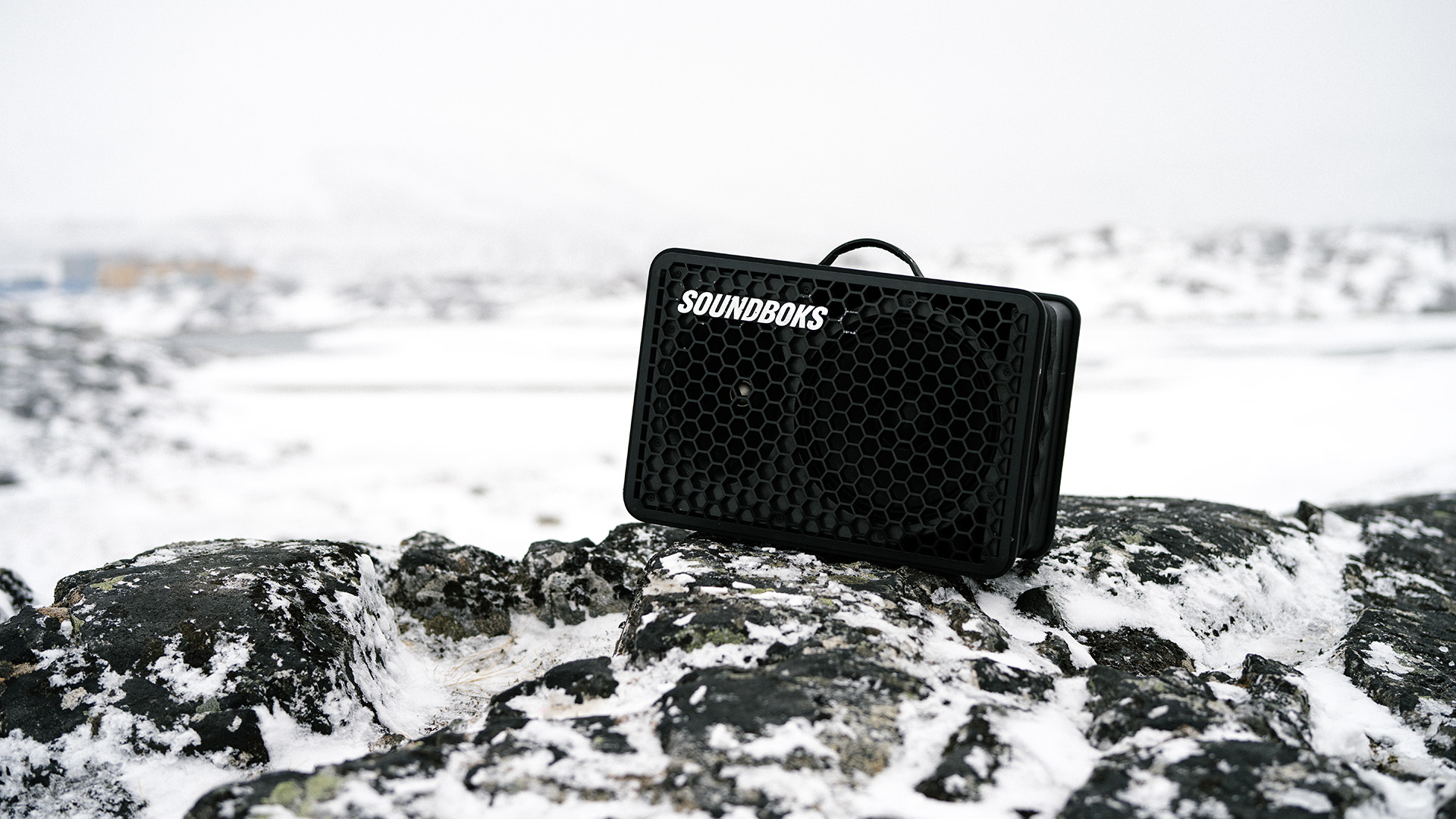 Sound quality
Soundboks is a speaker in a special category. It's primarily designed to pump up a party. Therefore, I don't expect high-end sound from it – or hi-fi for that matter.
But it does sound really horrible! In the Indoors setting, it has an unusually murky and stuffy sound with a hollow booming bass. And in the two outdoor settings, Power and Bass+, it gets even worse!
And to answer the inevitable question: Yes, I tested it with heavy electro beats and pop music. And yes, I tested it outdoors. Of course. Because that's where Soundbox Go is supposed to be at its best. But it still sounds so bad, you want to drink a whole case of alcoho-pops to try and forget that sound!
Which is where the problem lies: the speaker doesn't do what it should: deep bass isn't needed for a party (and the Soundboks Go says absolutely nothing meaningful below 50-60 Hz), but a party speaker should deliver punchy mid-bass in the 80-100 Hz range that puts thump in the gut. And then a treble that cuts through. And here the Soundboks Go fails.
What it does deliver in abundance is upper bass and lower midrange. When you lower the controls for 150 Hz and 400 Hz sharply, while raising all other tone ranges in the EQ in the app, the sound balance becomes reasonably tolerable. But you still don't get real bass.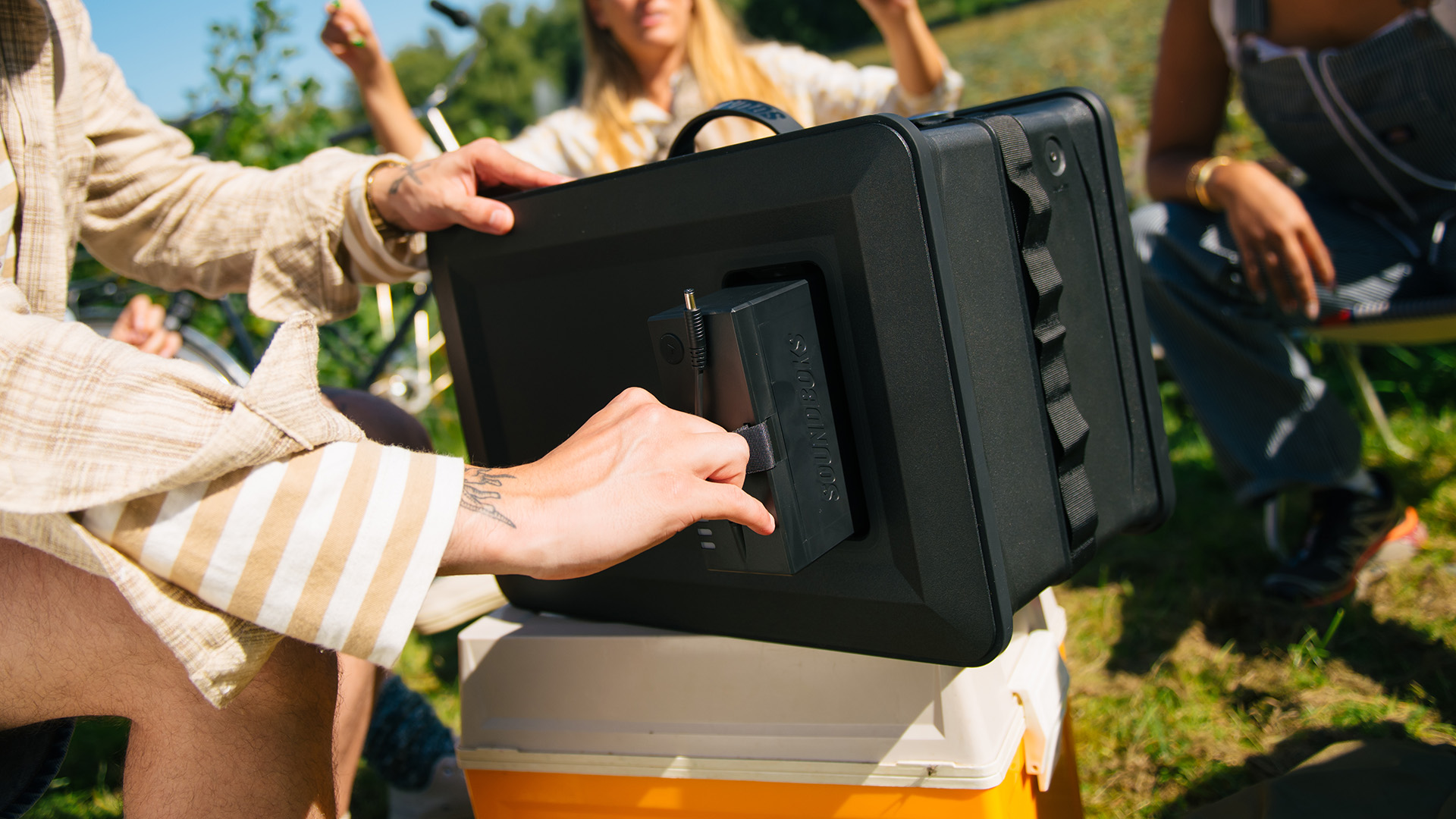 Conclusion
Having already succeeded in making the world's coolest festival speaker, it seemed like a perfect idea to take the best of it and pack it into a more portable model. But unfortunately, that's not what transpired. Because the Soundboks Go has none of the charm that made the three generations of great Soundboks a success. Instead of delivering hard-hitting beats, you get a murky, fuzzy sound. The fact that the speaker isn't very portable on top of that only adds insult to injury.
If you want a speaker that can get the party going for days and nights, the three generations of the original Soundboks is a far more competent bet. And the quarter it costs more than the Soundboks Go is money well spent! If you need to light up the party and at a slightly lower price, the Sony MHC-V73D is a good bet – with wheels.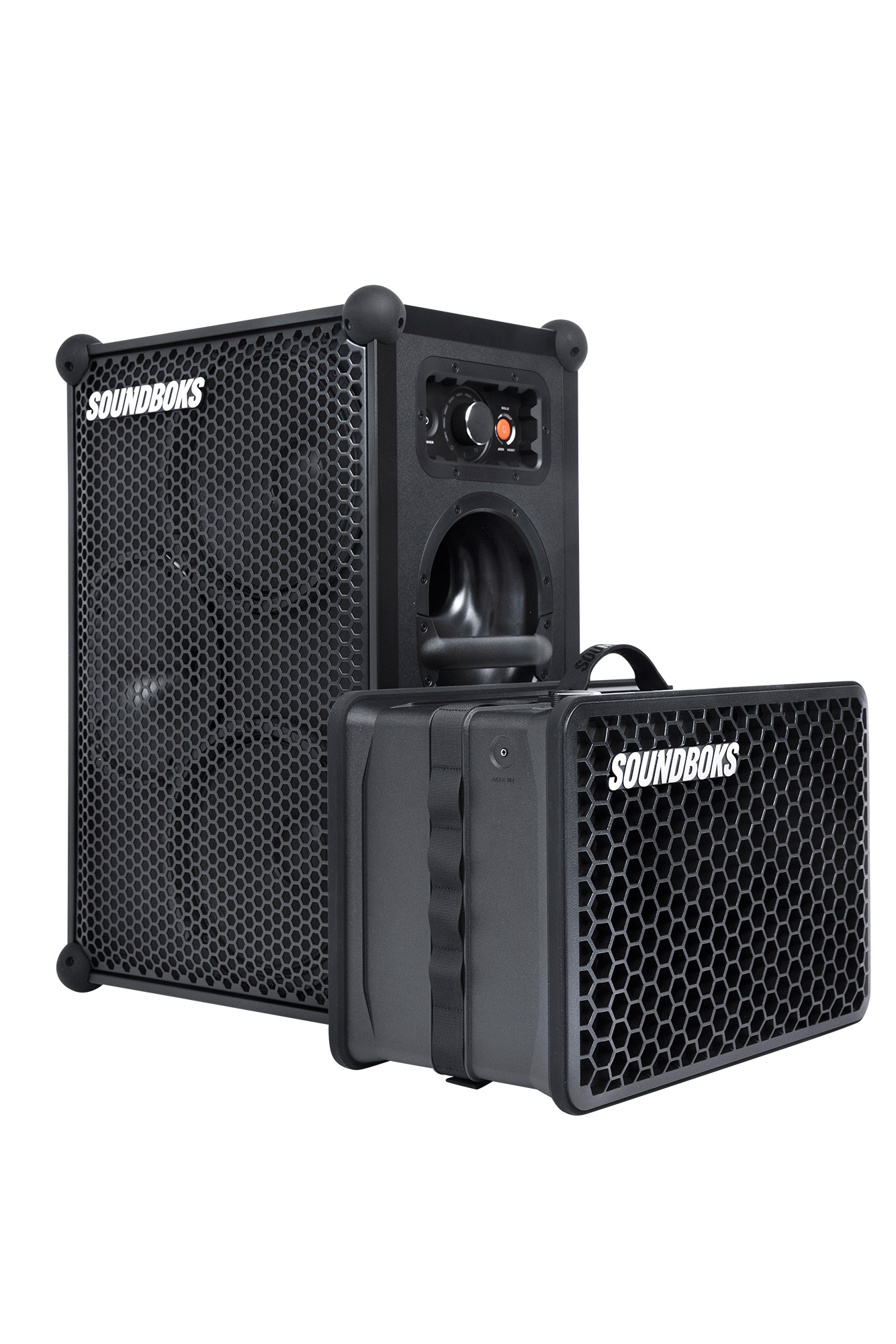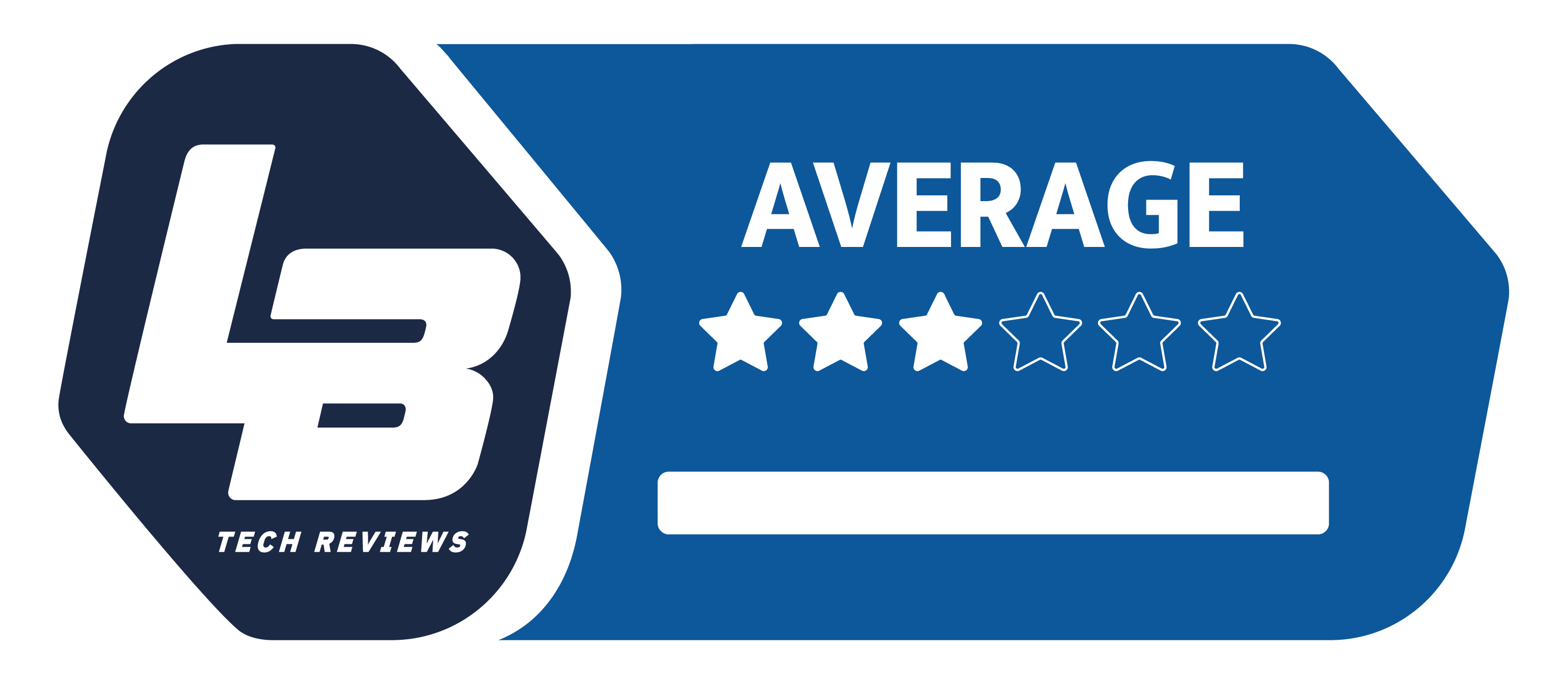 Premium
We think
For throwing a party for hours on end, there's not much that compares to Soundboks. Can be in the boot or on the bike's rear rack.
Hollow and booming sound that requires unusually many Bacardi Breezers to make sufferable. Heavy and clunky. Why hasn't it got trolley wheels?