Lasse Svendsen
Published

2020-10-19 - 8:00 am
Plays with conviction, very full sound and beautiful quality.
Lacks some resolution and focus.
Specifications
Type: Three-way floor-standing speaker
Bass: 2 x 15 cm with cellulose / fiber membrane Midrange: 15 cm with phase plug
Treble: 29 mm DAD silk dome
Sensitivity: 89 dB / 4 ohms
Frequency response: 40 Hz – 24 kHz
Dimensions / weight: 98.9 x 22.8 x 27.8 cm / 16.9 kg
Other: Black imitation leather, wenge wood front
It may be Sonus Faber's smallest and cheapest floor – standing speaker, but the Sonus faber Lumina III does not allow itself to be peeled on the nose for that reason.
So far, this is the largest model in the new speaker series, but it is far from great. It is actually very compact for floor standing speaker to be.
This can make it more relevant for those who are thinking of getting better sound at home, but do not want a large speaker.
If the alternative is a compact speaker that should be on racks, why not a floor stand? Since the speakers should still be on the floor, one might think.
Then it will not be much more compact than this. With a modest footprint and a height just below the meter, Lumina III does not tower in the room. They are actually among the smallest stand-alone speakers we have tested, but Sonus faber has used the entire toolbox to make them play as a pair of large speakers.
When you see them, it is easy to think that they do not play very high, that the bass level is limited, and that they are not able to fill a large living room sufficiently. That's wrong, the only thing required to get Lumina III to tear down the prejudices is a well-thought-out placement in the room, and a suitably powerful amplifier.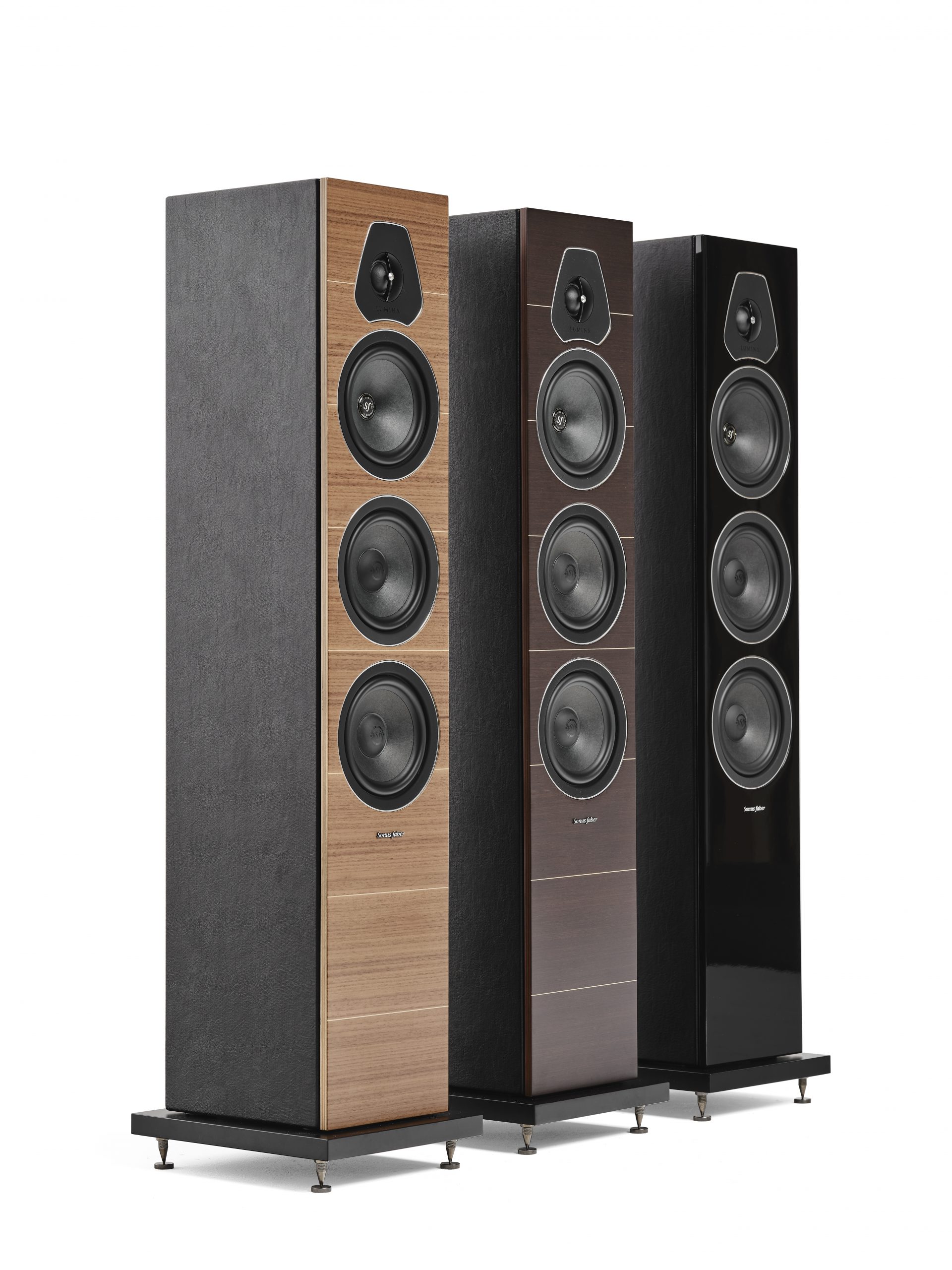 It will drive the same fine treble that we tested in the tiny Lumina I, which has a membrane in silk, with Sonus fabers DAD, Damped Apex Dome, which is shaped to make the treble as linear as possible.
The speakers have two 15 cm small bass elements, with a bass reflex port under the cabinet, and Sonus fabers 15 cm midrange with phase plug, which is a lavish speaker element taken from Sonus fabers more expensive Sonetto series.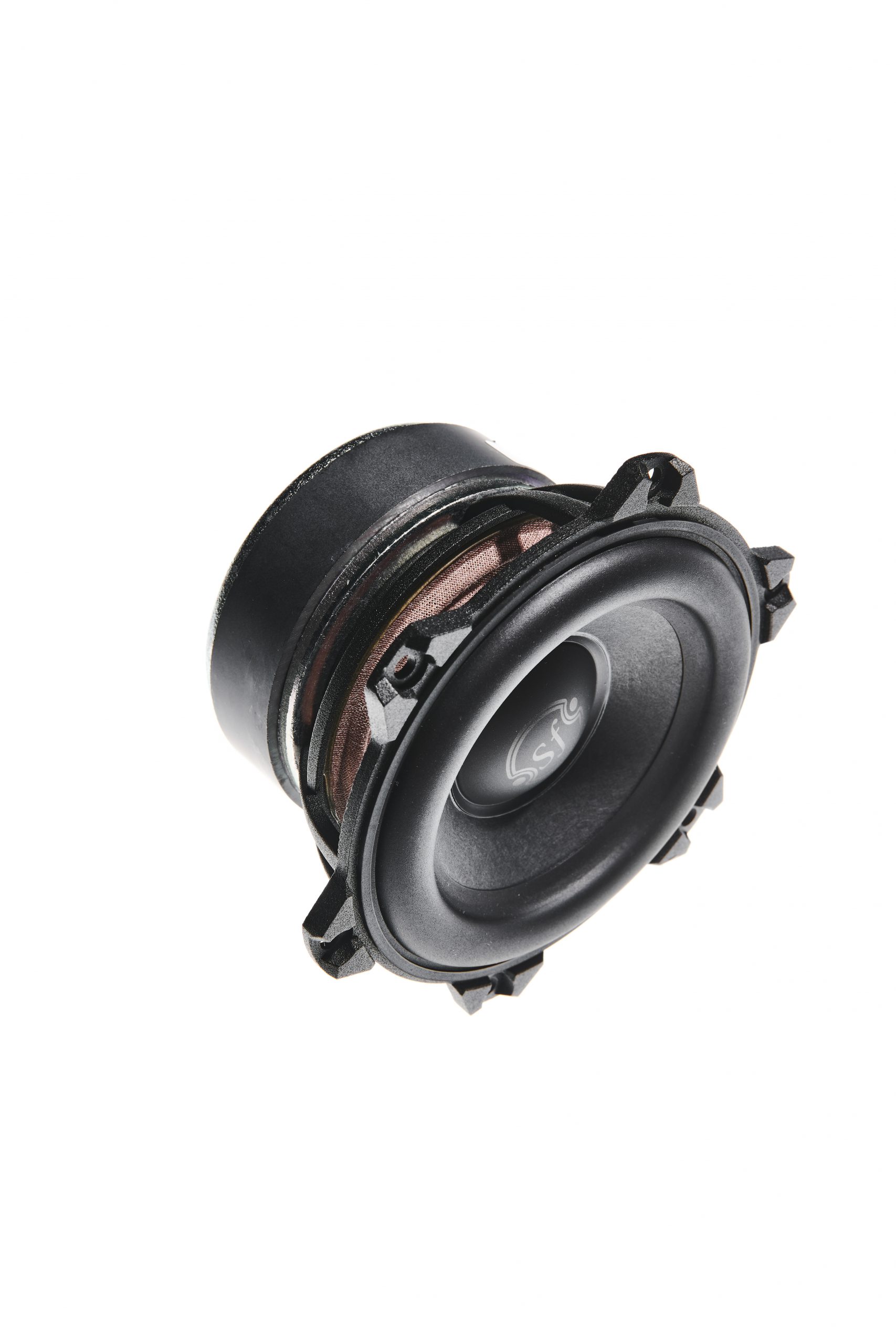 It, and the two bass elements, may be why the Lumina III is so much more expensive than the Lumina I, which I must admit, was a great fun speaker with qualities far above its weight class.
After the review of Lumina I, I naturally had high expectations for Lumina III, which is not without competition in the price range.
Competitors
Among the floor stands we have tested in this price range, the excellent Monitor Audio Silver 300 is worth mentioning. The same goes for the Audiovector QR3, which has long been among the recommended in this price range, and the test winner Focal Aria 926. They are all a good deal larger than the Lumina III, and the qualities are well documented in our tests.
Soundful and effortless sound
Since the speakers are so slim, and since Sonus fabers Paolo Tezzon and his team have placed the bass reflex port underneath, they are relatively easy to place.
They can stand close to the back wall, but not all the way up, and if you turn them slightly inwards, the focus is even better. They can also be pulled out a little on the floor. Then the midrange becomes clearer, the bass tighter, but the sound a little less full.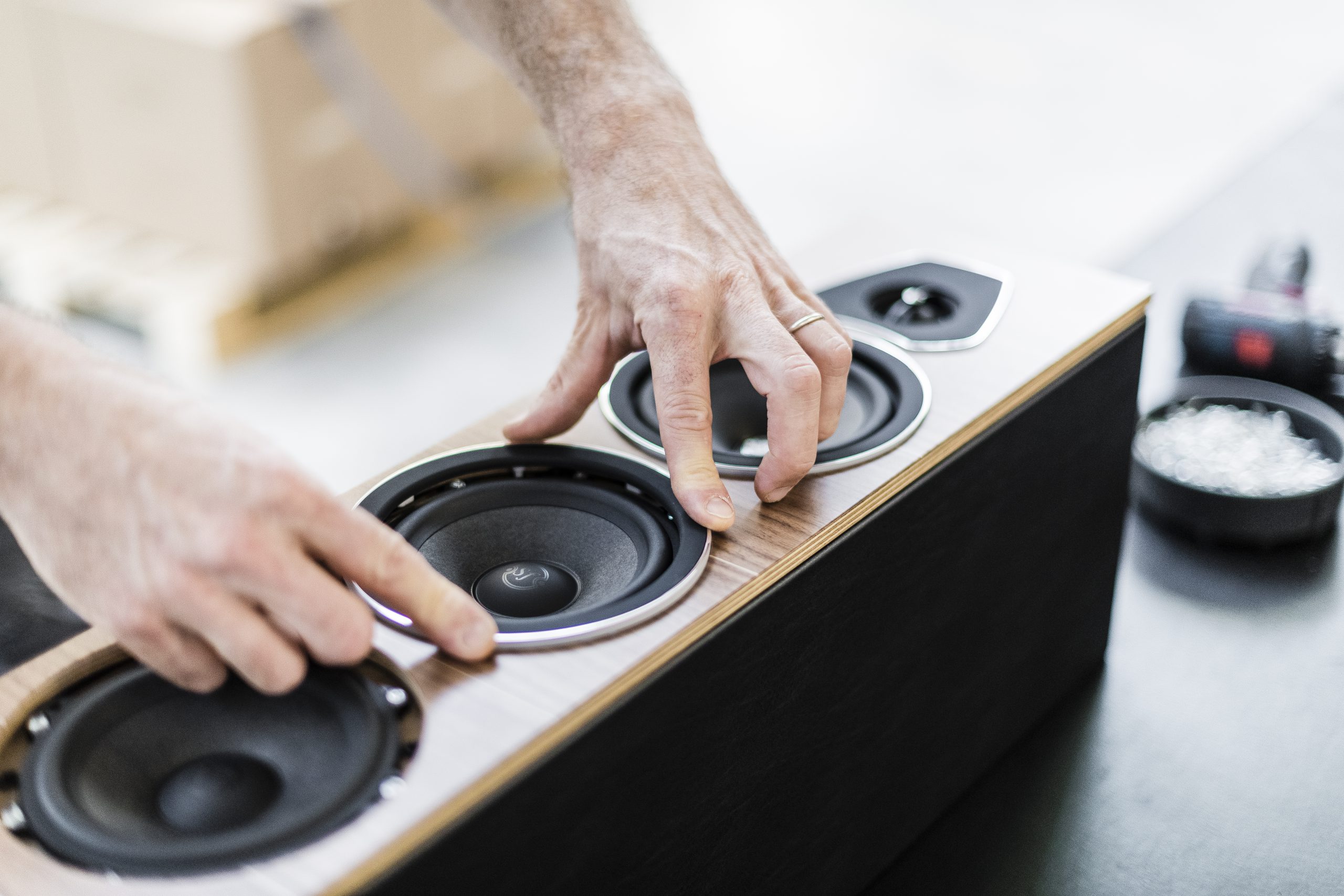 The Lumina series is built by hand in Italy.Here it is a good idea to try it out, until you make the speakers sound the way you prefer.
They obviously play on most amplifiers, I would still recommend that you use than with a little more power than a 20-year-old NAD amplifier in the budget class. A 60 w Hegel H90 works as butter, or as I did, connected the Marantz new Model 30. An integrated with 100 w output power, connected to the Marantz SACD 30n, which is also a digital converter with flow.
The floor-standing Lumina III plays amazingly tough and adult for its size. Just like Lumina I did in our previous test of the Lumina series. The two 15 cm bass elements in a much larger cabinet, give noticeably more power and weight in the bass, and they fill the room with sound in a far more effortless way.
You can not expect the same dynamics and thrust as in the much more expensive Klipsch RF7 III, and they do not have the same refined and resolved treble as a pair of Audiovector QR3, but they play with buckets of commitment and more of a sufficient range in the bass, to both the drums of Pick Withers on Dire Straits Love Over Gold, and the Steinway piano by Keith Jarrett on Up For It, get the depth of sound needed for the sound of the instruments to sound believable.
The renowned midrange of Sonus fabers is even better defined, with more timbre and resolution than on the small Lumina I, but it is not as sharply defined as on a pair of Monitor Audio Silver 300, but vocals get more timbre and warmth in Lumina III.
It seems that Tezzon has chosen the same sound signature on Lumina III as on the small Lumina I, and he succeeds even better here, but also here I think the treble is well relaxed. The harmonics from snare drums, the luster of brass and the beats on cymbals, are more subdued here. Compared to both the Audiovector and Monitor Audio speakers.
Conclusion
You can live with the fact that other speakers are better in some areas than Lumina III. For the small floor-standing Sonus faber speakers do not intend to stand in the shadow of the competition. They manage to convincingly imagine that they are bigger than they look, and deliver a very appealing, sonorous and large soundscape, which you hardly expect when you see how small they actually are. You can buy even more dynamics in the bass, or clearer detail resolution in other speakers, but then you have to accept that they take up more space, and hardly look as gorgeous as the hand-built Sonus faber Lumina III. Made in Italy.