Sonos is not a manufacturer that releases dozens of new products every year, but when something new does come out, it's usually quite well thought-out and well executed. They're rarely first with the latest, but some of their products end up setting the standard in their class. In that sense, Sonos is perhaps a bit like Apple.
The new Era 300 speaker is quite interesting in this regard. With the ability to play 3D surround sound – also known as immersive or spatial audio – this is in many ways a direct competitor to Apple's own Homepod speakers.
Now Sonos has teamed up with Apple to bring Spatial Audio to the masses. The Era 300 is the first stand-alone speaker beyond the Homepod to access music in Dolby Atmos format from the Apple Music streaming service.
We only got to know the Era 300 in a hurry during the launch in Copenhagen, but now we've had the speakers for testing for a longer period of time. We can reveal that a single Era 300 speaker sounds absolutely marvellous, while two speakers provide an extraordinary sound experience that will make even the most ardent hi-fi enthusiast raise an eyebrow or two.
Because rarely has the phrase "big sound from a small speaker" been more appropriate.
Sonos Era 300
With drivers on the front, top, and both sides, the Era 300 has much the same layout as a modern soundbar, but fits into a more compact format. The speaker can play on its own or connected in stereo pairs. The purpose is to reproduce music in surround format, and possibly also film sound.
The Era 300 can also be used as a rear speaker in a larger surround system, in combination with Arc and Beam soundbars. This will give you a surround sound system with up to 7.1.4 channels. Many Sonos users have requested such a speaker. In this part of the test, however, we're focusing on the music part.
Spatial Audio: The music format of the future?
While we've been used to hearing films in surround sound in cinemas and home theatres for many years, music has mostly stuck to stereo. But 3D surround sound is now starting to gain a foothold in the music industry.
Spatial audio – or immersive audio, as it's known in the industry – is music that has been recorded or remixed in surround format, resulting in a larger and "more spatial" sound experience. It is customised to take advantage of the capabilities of modern speakers and headphones.
Norwegian Morten Lindberg of music company 2L/Lindberg Lyd has been producing immersive audio recordings for a number of years, even winning a Grammy for it.
Lindberg says that Dolby Atmos is currently the most widespread surround sound format, and is used by Tidal, Amazon and Apple Music, among others, in their Spatial Audio catalogues. Spotify is a step behind, but is working – slowly – to catch up.
'Music produced in immersive audio opens up completely different creative possibilities than stereo,' says Morten Lindberg of Norway's 2L. Lindberg has won Grammy awards and numerous nominations for his releases (Photo: Audun Hage)
In short, this is an exciting new area where both the music industry and tech giants like Apple want a piece of the pie. But before Spatial Audio can become a commercial success, content is needed.
A lot of new music is currently being released in surround sound, including well-known Nordic artists such as Astrid S and Lukas Graham. Several major record labels are remixing their back catalogue in the new format, and Sonos is among the first speakers to take full advantage of this.
Era 300: Setup and connections
The speakers are easy to find and set up via the Sonos app, where you can also find almost all of the popular music streaming services. Here you can add the speaker to a specific room and pair it with other Sonos speakers. For stereo or surround use, you'll need another identical Era 300 speaker.
In addition to Wi-FI and Airplay, the Era 300 also has Bluetooth connectivity and USB-C. You can also connect your turntable, but you'll need a Sonos Line-in adapter, which is sold separately.
What the Era 300 lacks, however, is a separate HDMI input for TV audio, nor is it possible to transfer TV surround sound from an Apple TV, as you can with the Homepod. So if you want full home cinema sound with Dolby Atmos, you'll need a compatible Sonos soundbar.
Could use some breathing space
The Era 300 is easy to position, as long as you take into account that the speakers need a little space around them. According to Sonos, it needs at least 60 centimetres of space at the top and 20 centimetres at the sides for the drivers to work properly. So it would be foolish to put it on a bookshelf. And if you want to hang the speakers close to the ceiling, Sonos recommends turning them upside down so that the top drivers are pointing downwards.
Trueplay built in
Once you've found the location you want, it's a good idea to run Trueplay, Sonos' proprietary room correction. The speakers will then emit test signals that measure the frequency response in the room.
A new feature of the Era series is that you can use the speakers' in-built microphones for Trueplay. You are therefore not dependent on waving an iPhone around the room to perform an acoustic room customisation. Although this is still recommended to get the absolute best calibration.
After the speaker has been adjusted, you still have the option to use the tone controls for bass/treble and switch loudness on and off. We would have liked a more advanced equalizer, or more sound modes to choose from. But sometimes it's just as well to leave the controls alone and just listen to the music.
Sound quality with one Era 300
So how does it sound in practice? We first got acquainted with the Era 300 during a listening demo in Copenhagen, but it was a short session with a few songs in an unfamiliar room. We've now had the chance to play with the speakers at home, in several different listening rooms. And let's start by saying that the Era 300 settled in well!
Era 300 creates a big, airy and rich sound that is immediately likeable. The sound may seem a bit diffuse at first, as it doesn't seem to come so much directly from the speaker, but more from the surroundings. The way the sound fills the room can be quite mesmerising.
The sound balance is neutral, with no distracting noise. We're particularly impressed with the treble, which is very airy and finely resolved – a definite step up from what we've heard from Sonos speakers like the One and Five in the past. Voices and instruments come through well. The midrange is mostly on the neutral side, but perhaps a little weak.
Bass reproduction is truly marvellous: Sonos hasn't succumbed to the temptation to make it too punchy and exaggerated. Instead, we get a firm and delicate, rhythmically precise bass that immediately gets us stomping along to the beat. And it can play pretty loud without sounding strained. Like most speakers, it also benefits from a little support from the surrounding walls, which helps to emphasise the bass.
Two Era 300s with room-correction – wow!
A single Era 300 works fine for background music, but it's when we plug in a second Era 300 next to it that things start to happen.
If you're the type who favours active listening, it's definitely worth going for two, and placing them symmetrically, just as you would with regular stereo speakers.
With this configuration, you effectively have two Dolby Atmos-compatible speakers sharing the tasks of spreading the sound upwards and to the sides, while giving you a "phantom" centre image between the speakers. And it simply sounds super-awesome!
Music produced in surround opens up completely different creative possibilities than stereo. Studio engineers are more free to shape the soundstage as they wish, choosing whether the different height and surround channels should contribute direct instrument sounds, or just a little extra room ambience. They can place you far back in the concert hall or close to the orchestra if they wish. And with rock, pop and electronic music, there's even more room to experiment with the sub-bass channel, for example.
Apple Music has several "Made for Spatial Audio" playlists where you can hear hundreds of songs in the new audio format. Everything from fresh remakes to remixed classics. It varies between cool conversions done with respect for the original, to others that can be described as pure sacrilege. There are certain songs you simply shouldn't mess with!
While listening to Era 300, we experienced everything from goosebumps to vomiting sensations (!) on certain songs, without necessarily blaming the speakers. Try checking out some of your old favourites when you get the chance and you'll see what we mean.
Among the good Atmos recordings, it's worth highlighting Tuvayhun from Norwegian Kim Andre Arnesen (produced by Norwegian 2L). The recording was made in Nidaros Cathedral in Trondheim with a special microphone setup. And it's quite fascinating how much of the cathedral's sound is brought back to our living room!
The two speakers manage to create a soundstage with significantly more spatial information, movement and more precise placement of voices and instruments than we're used to experiencing with traditional stereo speakers and two-channel soundtracks.
The soundstage is also a notch larger than Apple's Homepod speakers, with a significantly wider and more three-dimensional presentation.
In pop music like Astrid S's "Side Effects", we can literally hear the side effects. Astrid's main vocals are well-centred in the centre front, while parts of the chorus and chorus clearly seem to come from the sides and back of the room.
What about regular stereo?
This is not to say that the Era 300 is equally excellent in all areas. When we play regular stereo, there's not as much room information available; the soundstage shrinks and becomes more forward-focussed.
On really demanding and bass-heavy music, such as hip-hop tracks with deep synth bass, it can also sound a bit hollow and tame. So we're guessing that many people will want to add a Sub or Sub Mini at some point.
Of course, there are also more refined hi-fi speakers out there that can challenge Sonos on sheer sound quality. A pair of Argon Audio Forte A5s have a much richer, more outgoing midrange and even more finely resolved treble. And there's no doubt that the KEF LSX II, our reference in the compact class, has an even sharper and more pin-sharp stereo focus. You can also connect them directly to your TV via HDMI.
And let's not forget today's Five, the top-of-the-range Sonos model, which can play louder with even juicier dynamics and stronger, deeper bass. But without the holographic experience of the Era 300. So we wouldn't be surprised if Sonos has an "Era 500" big brother somewhere in their future pipeline.
And what about home theatre?
Music playback with two Era 300s also sounds much bigger and better than what a Sonos Arc soundbar is capable of on its own. So it's a bit of a shame that Sonos doesn't let us use these speakers to reproduce dedicated surround sound for films, but only for music.
This is where the Sonos speakers fall short compared to the Homepod, which can reproduce Atmos home theatre sound when connected directly to an Apple TV.
To take full advantage of Era 300 in a film context, you'll need to have a Sonos soundbar (either Arc or Beam Gen 2) and use them as rear speakers.
Conclusion
The Sonos Era 300 is a speaker that could become very popular in the future. With an impressively large, wide and rich soundstage, it will do well as a music player in several different rooms. But it's when we pair two of these speakers together that they really come into their own.
Then they deliver a soundstage that's unexpectedly big for such compact speakers. Ordinary two-channel stereo can simply seem a bit dull and flat after you've heard two Era 300s playing music in Dolby Atmos format!
At €499 each, and double that for a pair, the Era 300 is still a relatively expensive speaker. So it's a bit of a shame that you'll have to fork out for a Sonos soundbar on top of that to take full advantage of them for film sound. We think the Era 300 could become very popular, even as pure music speakers, and if so, you'll want them at the front of the room, not at the back!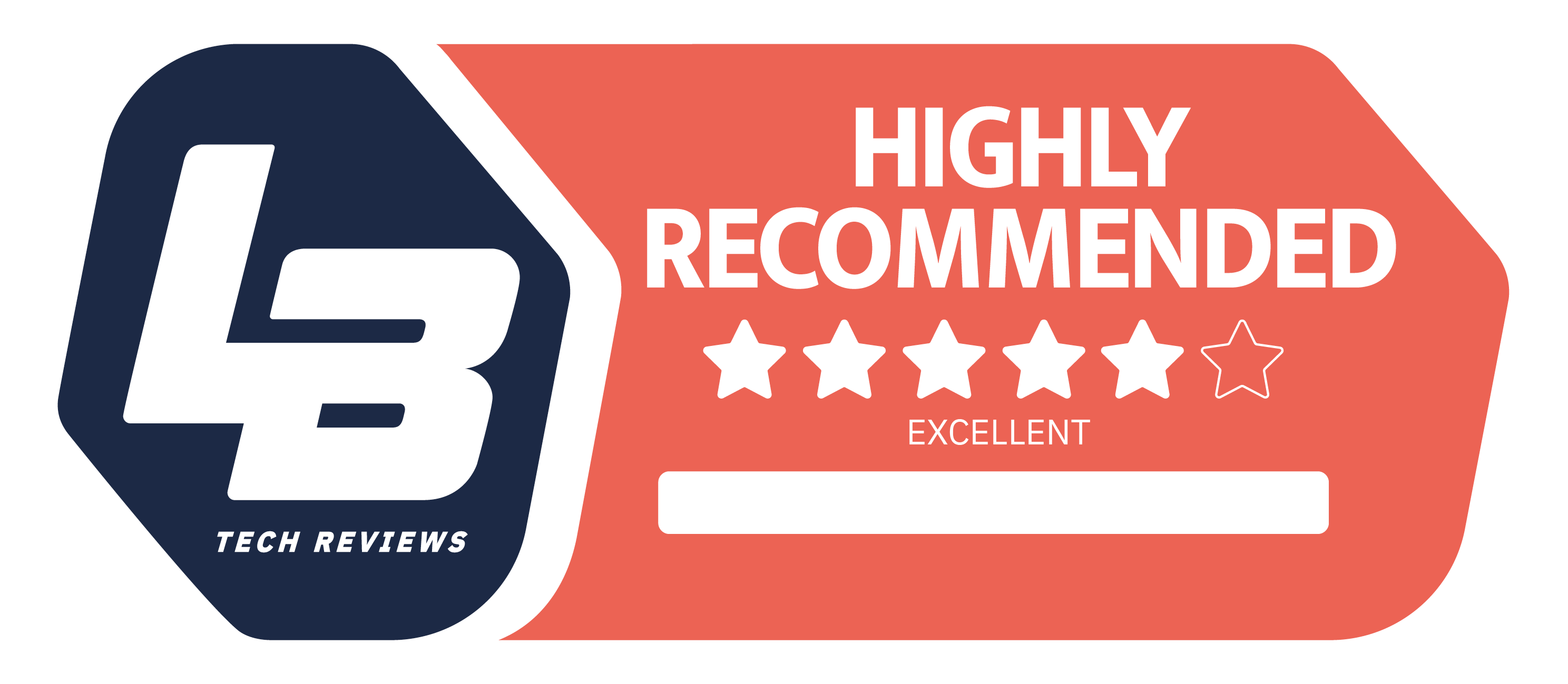 Premium
We think
The Era 300 delivers a powerful and dynamic sound with potent bass, creating a three-dimensional soundstage that is unexpectedly large for such a compact speaker.
Although the Era 300 supports Dolby Atmos music playback, you still need a compatible Sonos soundbar to play films and shows in Atmos format.