Compromise is not a word Raidho is familiar with. The Danish speaker manufacturer makes all of their components in-house, right down to the drivers, crossovers and feet. This also applies to their new speakers, the extremely sleek and slim Raidho X2t. The cabinet itself is almost as narrow as a CD cover, and the cabinet is tapered backwards to prevent standing sound waves on the inside.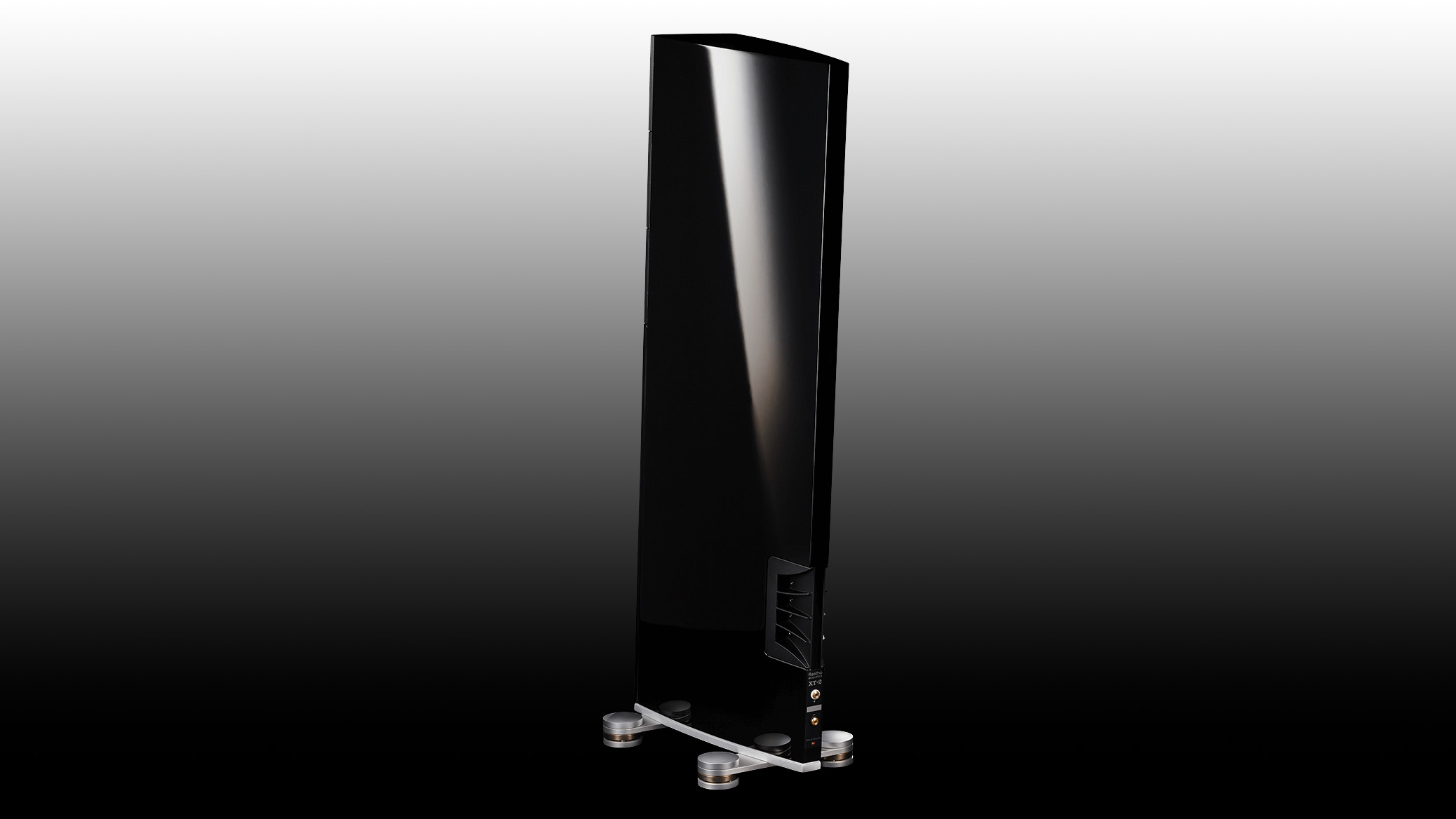 Exotic materials
Raidho speakers are packed with exotic materials. With voice coils in titanium instead of aluminium or copper, because of course they should not be affected by magntic induction.
And with proprietary quasi-ribbon tweeters, based on the same principle as the drivers in planar magnetic headphones. The diaphragm itself is an ultra-thin foil of 11 micrometres and only 20 milligrams, suspended between two opposing magnetic fields. The break-up frequency here is a staggering 82 kHz, which ensures the cleanest possible treble with plenty of airiness.
Everything is done to achieve as extremely fast a response as possible, but also with the lowest possible distortion. And who wouldn't want to hear their favourite music with an even cleaner, more responsive and dynamic sound?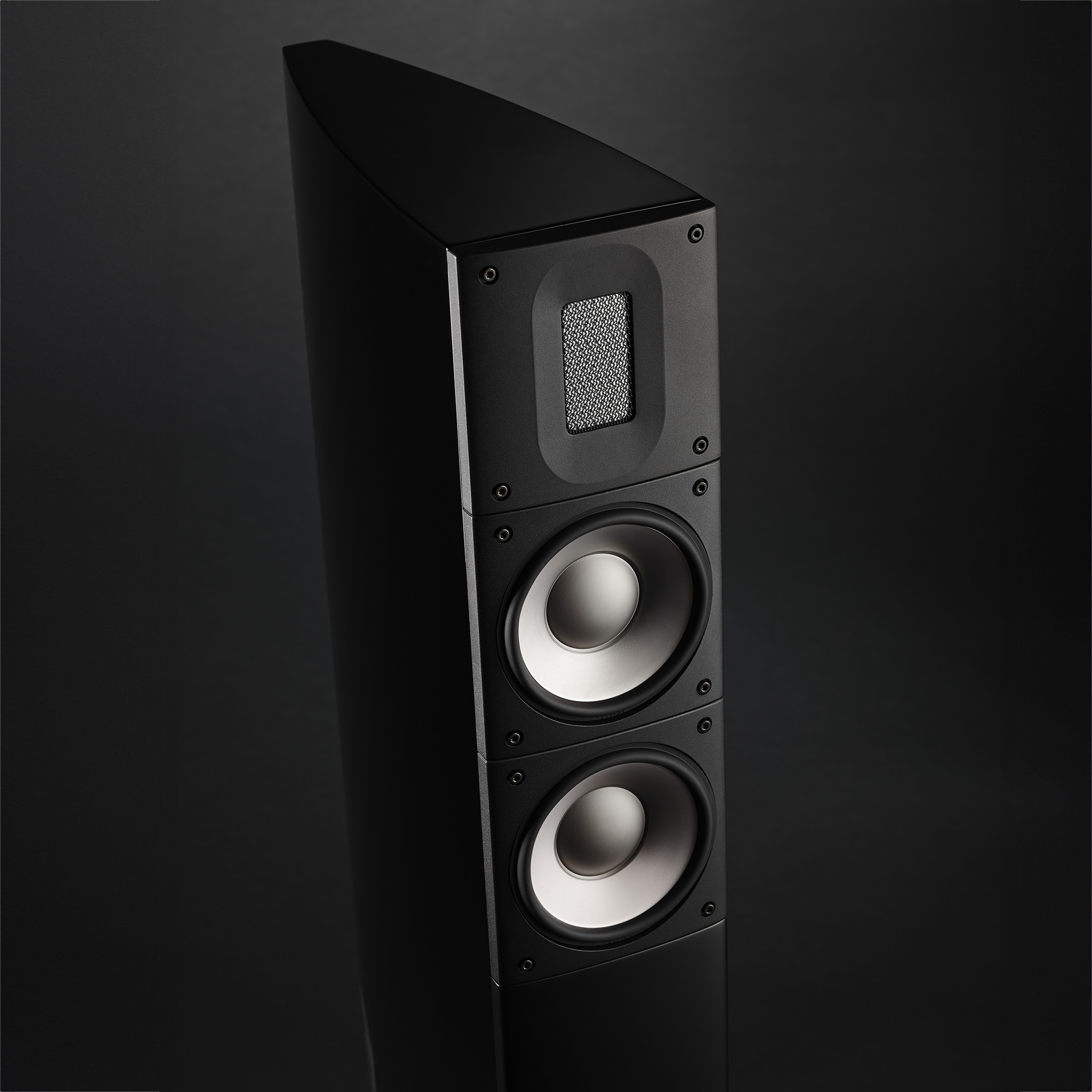 Tantalum
Raidho's bass and midrange drivers are in a class of their own. With ceramic diaphragms, typically with a layer of a super rigid and lightweight material. The most expensive speakers have a diamond coating, while the more pedestrian ones often use titanium.
But in the new Xt series, they've switched to tantalum. A somewhat cheaper material to work with than titanium, but also with some advantages when it comes to performance.
Tantalum is highly resistant to heat and wear and has a melting point of almost 3,000°C. The fourth highest of all metals. A cone coated with tantalum achieves extreme rigidity and hardness with almost no added weight. According to Raidho, the breakup point of such a diaphragm is as high as 15 kHz. Far above the crossover frequency.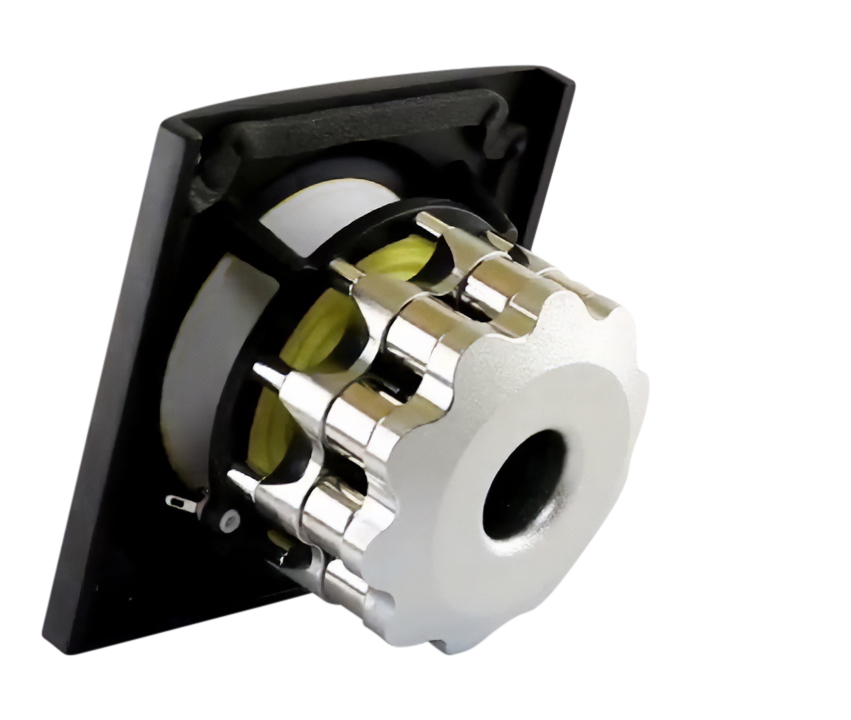 Ventilated drivers
All speaker units are designed to ensure the best possible airflow to minimise delays. Maximising dynamics and minimising distortion is the goal, which is why highly efficient neodymium magnets are also used in all Raidho speakers.
Easier to place
The predecessors XT-2 had excellent qualities to offer, but they weren't flawless. Firstly, they needed a lot of amplifier power to play loud enough, as sensitivity was only 85 dB at one watt. Secondly, they had to be placed at an inappropriately long distance from the wall. Much further than desirable if you're looking for space-efficient compact speakers. And since they were only effective down to 60 Hz, it was necessary to emphasise the bass slightly to give the illusion that they went deeper.
Also check out
Truly magical speakers
The Raidho X1t sounds so clean, resolved and big that instruments and vocals are like being cut from crystal.
Much of this has been rectified with the X2t, which goes deeper and is somewhat more lightly driven (87 dB/watt). And, I'm happy to report, are easier to position in the room. The X2t is much more tolerant of confined spaces, although – like most speakers – they require air around them to sound their best.
In our 30 square metre test room, the speakers sound best with a distance of about 1.2 metres to each side wall and with the front about 1.5-1.7 metres from the back wall. I also prefer to angle them slightly towards the centre of the sofa, but not completely. They sound best slightly off-axis.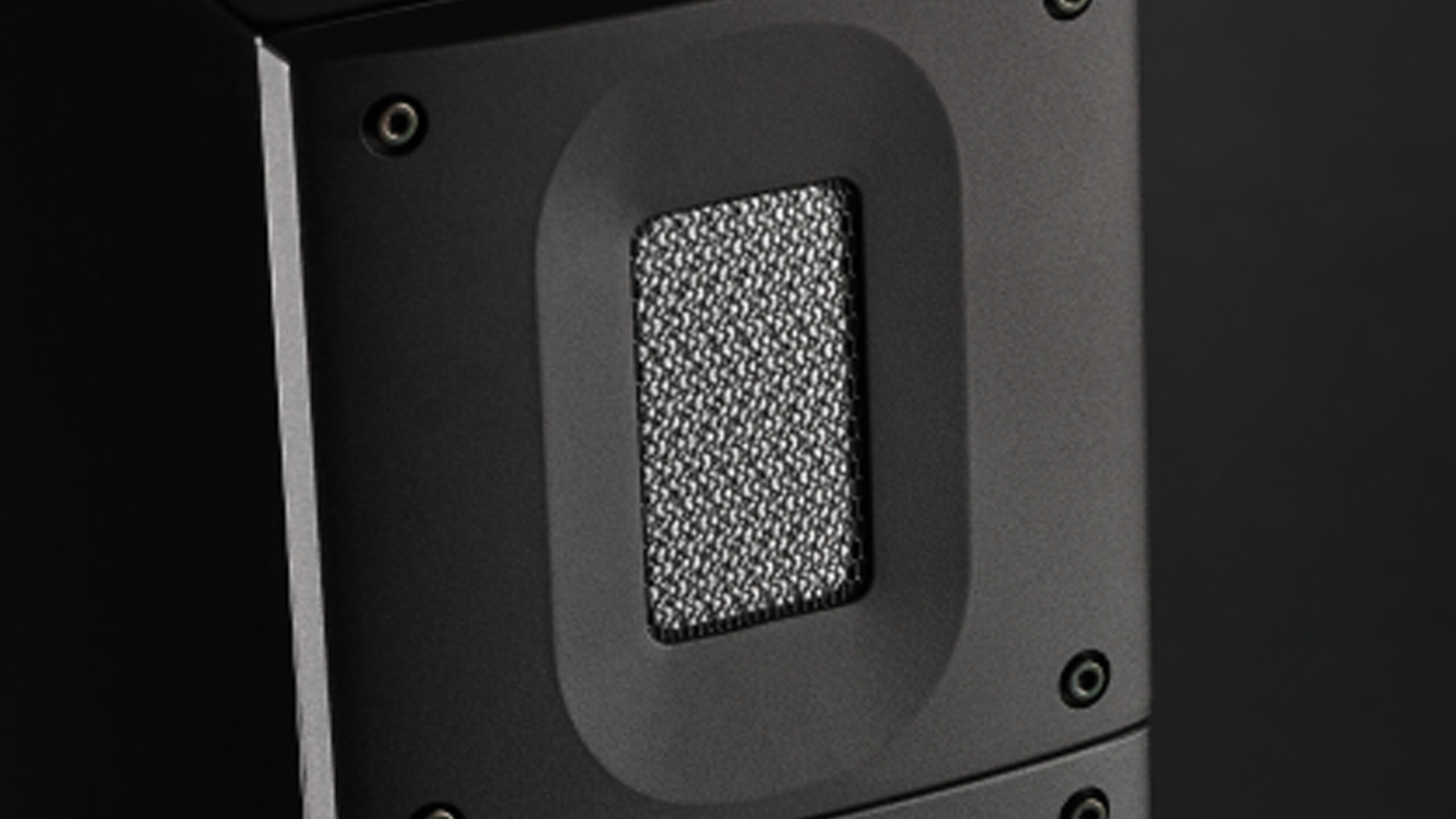 The sound of Raidho X2t
During the testing, the stylish speakers have been tested with different amplifiers. Such as the McIntosh MA9500, Hegel H160 and the Hegel P30A and H30A amplifier set. I also checked how the speakers work with less power, for example from the Onkyo TX-NR7100 surround amplifier.
The speakers were easily driven by the Onkyo, but it was when using a very powerful stereo amplifier that they really came into their own. And the Hegel worked better than the McIntosh because I like the more prominent midrange dynamics and the better transient response in the treble. The speakers got a little more punch.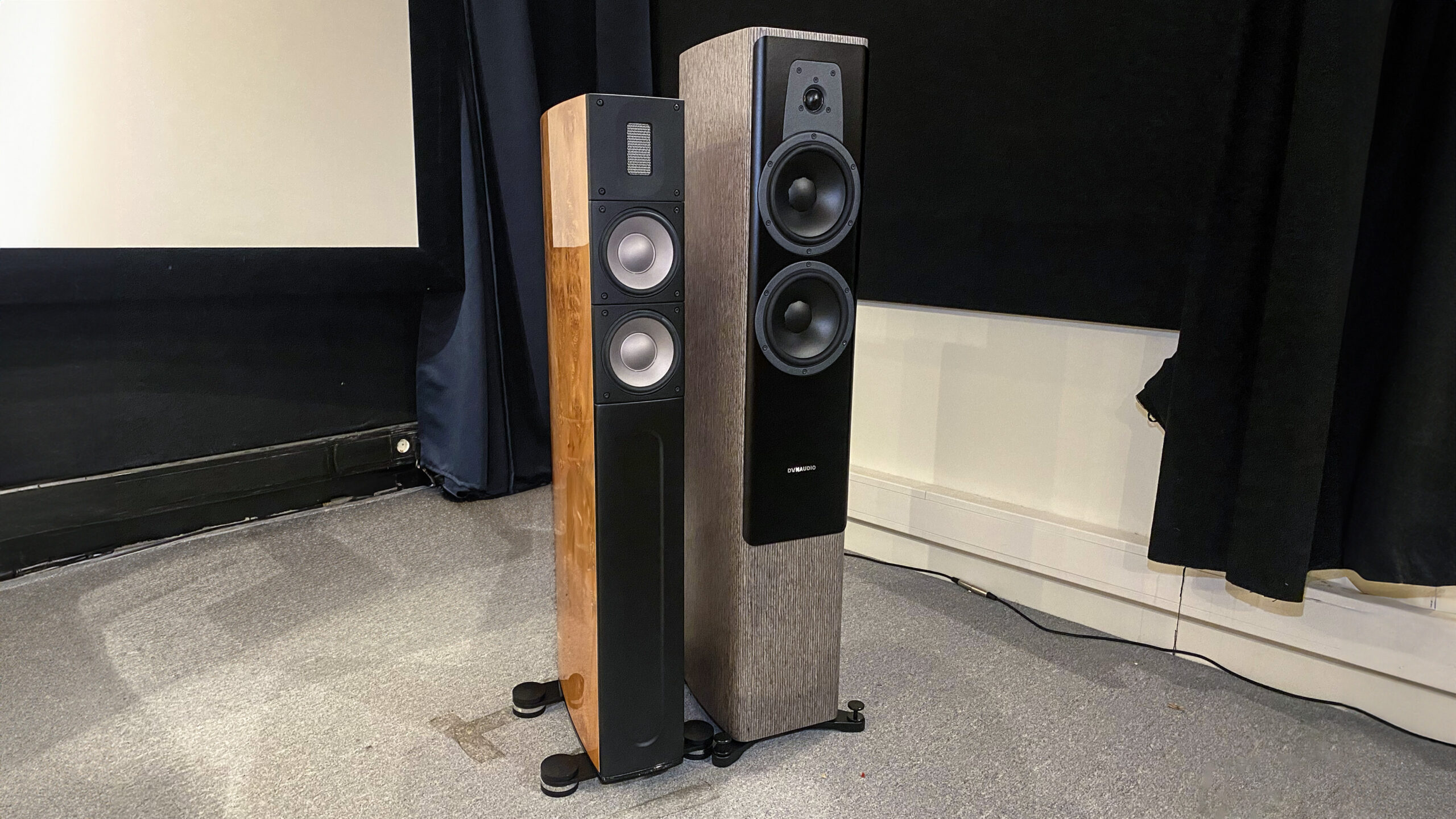 Ane Brun's cover version of A-ha's Hunting High And Low comes through with an amazing sounding piano that spreads out into the room, and with the delicate vibrato voice taking centre stage in all its air and splendour. It's all just beautiful, and I sit there feeling a contrasting mixture of peacefulness and unease. An anticipation for the pleasant drum rhythm to start just over a minute into the song. Surely these speakers can't possibly reproduce the bass drum with sufficient vitality and weight?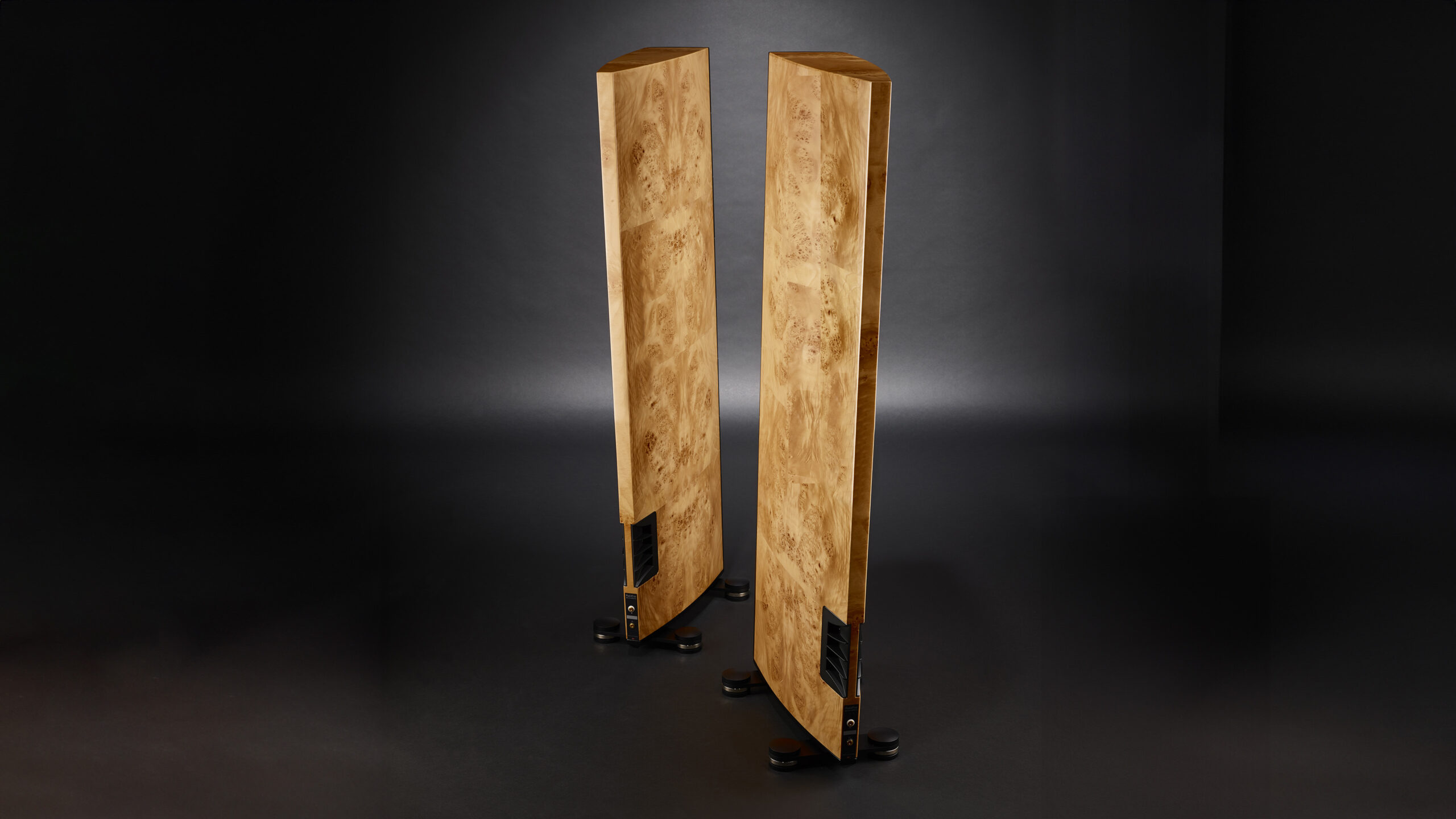 If they can! Admittedly, we're not on par with the KEF Reference 3 Meta, which, despite the fact that on paper they actually roll off earlier in the bass than the X2t, have a more punchy and physical bass reproduction.
But the Raidho X2t has an absolutely wonderful sound reproduction in the bass register, where it's clear that even a drum beat has a timbral structure, and where each double bass note is experienced as an infinity of fractal structures and timbres. Imagine the double bass on Till Brönner and Dieter Ilg's jazz interpretation of Leonard Cohen's A Thousand Kisses Deep, where it is rendered with layer upon layer of sound in a larger, sublime whole that makes the hairs on the back of your neck take on a life of their own.
I don't think I've ever heard Rufus Wainwright with more emotion in his voice during his rendition of the old murder ballad Down in the Willow Garden. Well helped by Brandi Carlile's supporting vocal.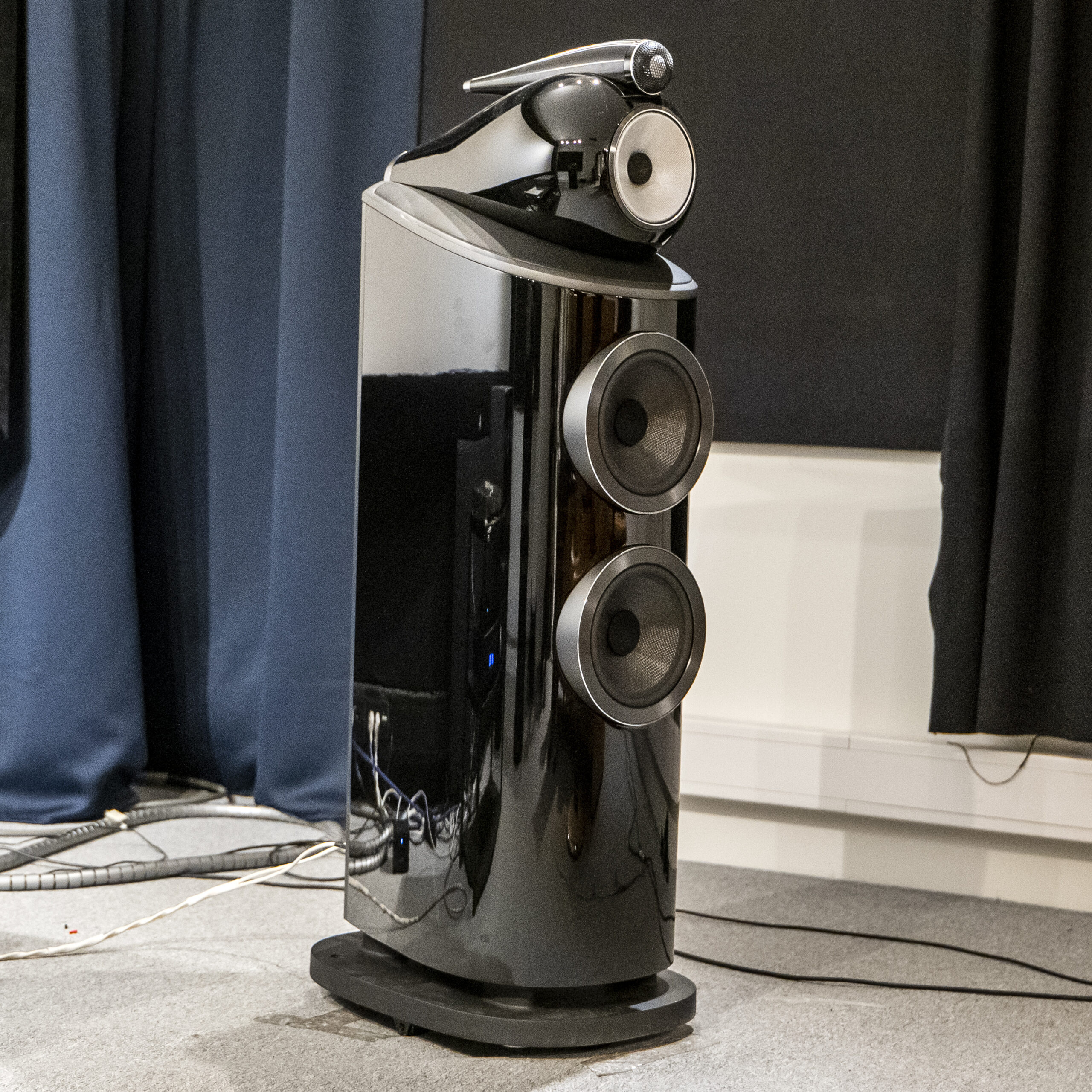 Up against the B&W 803 D4
It's hard not to mention the Bowers & Wilkins 803 D4 when talking about speakers in this price range. Perhaps the most homogeneous speakers I've heard in this class. Everything is perfectly in tune, with laser-sharp precision, and with such fine treble reproduction that it's no surprise that most of the speaker construction is calculated using a supercomputer.
But still. The presence that the Raidho's have in the midrange the B&W's don't come close to. The X2t has a special characteristic that combines warmth with effortlessness. There's something special about these speakers. They are also more forgiving of a half-assed recording, where the 803 D4 practically rubs the mistakes in the listener's face. Where the sound engineer chooses B&W, music lovers who just want to consume and enjoy music for hours on end will quickly choose Raidho.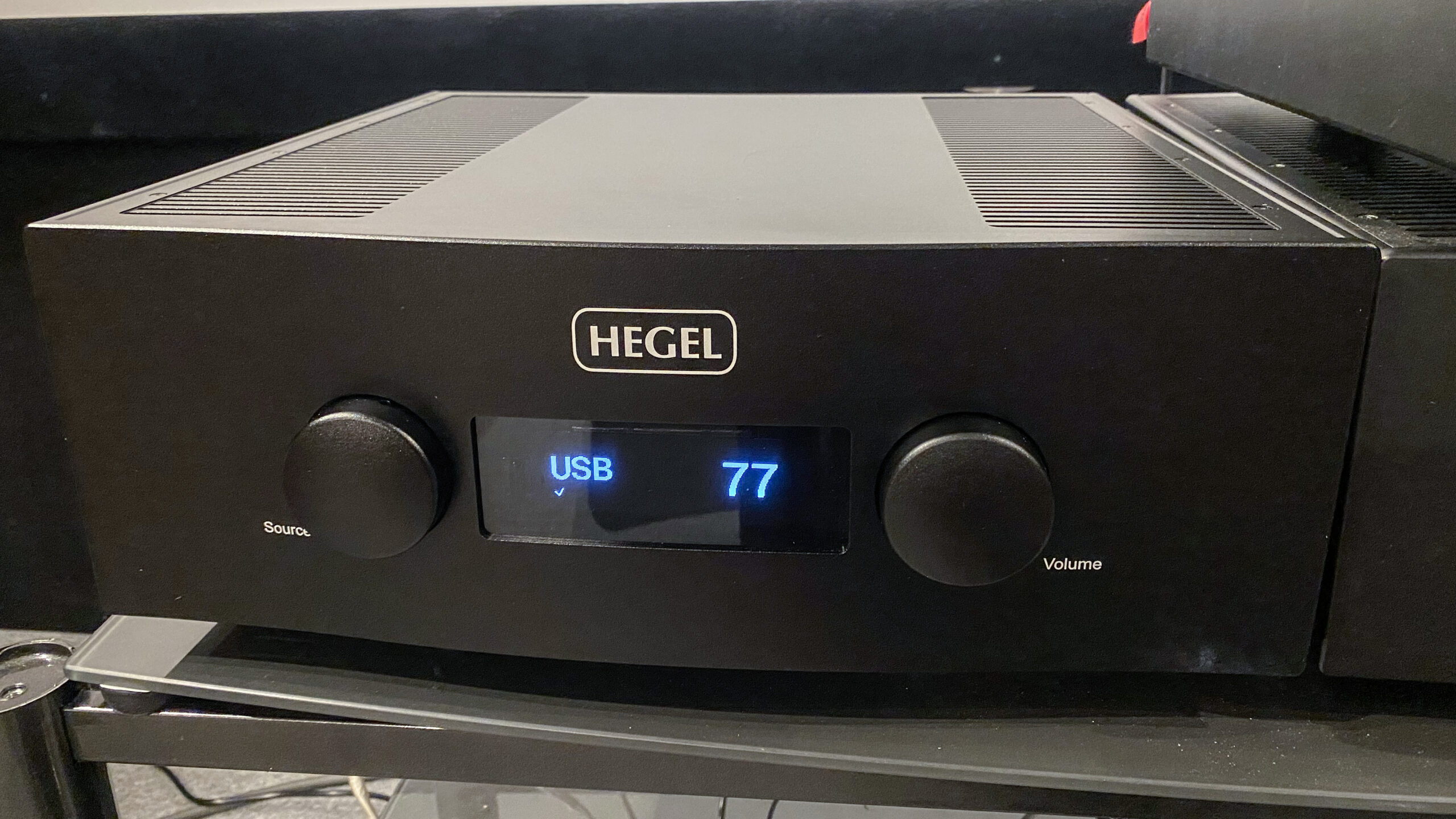 Alternative electronics
If you have the budget for even more powerful amplifiers, like the aforementioned Hegel P30A and H30A amplifier set, the soundstage expands in all directions. I can easily imagine that the Naim New Classic 200 series would also be a great match, although these speakers would perhaps thrive best with something that has even more detail in the high register.
I can also imagine that an amplifier like the Mola Mola Kula would sound brilliant with the Raidho speakers, as it has speed and resolution as its absolute strengths.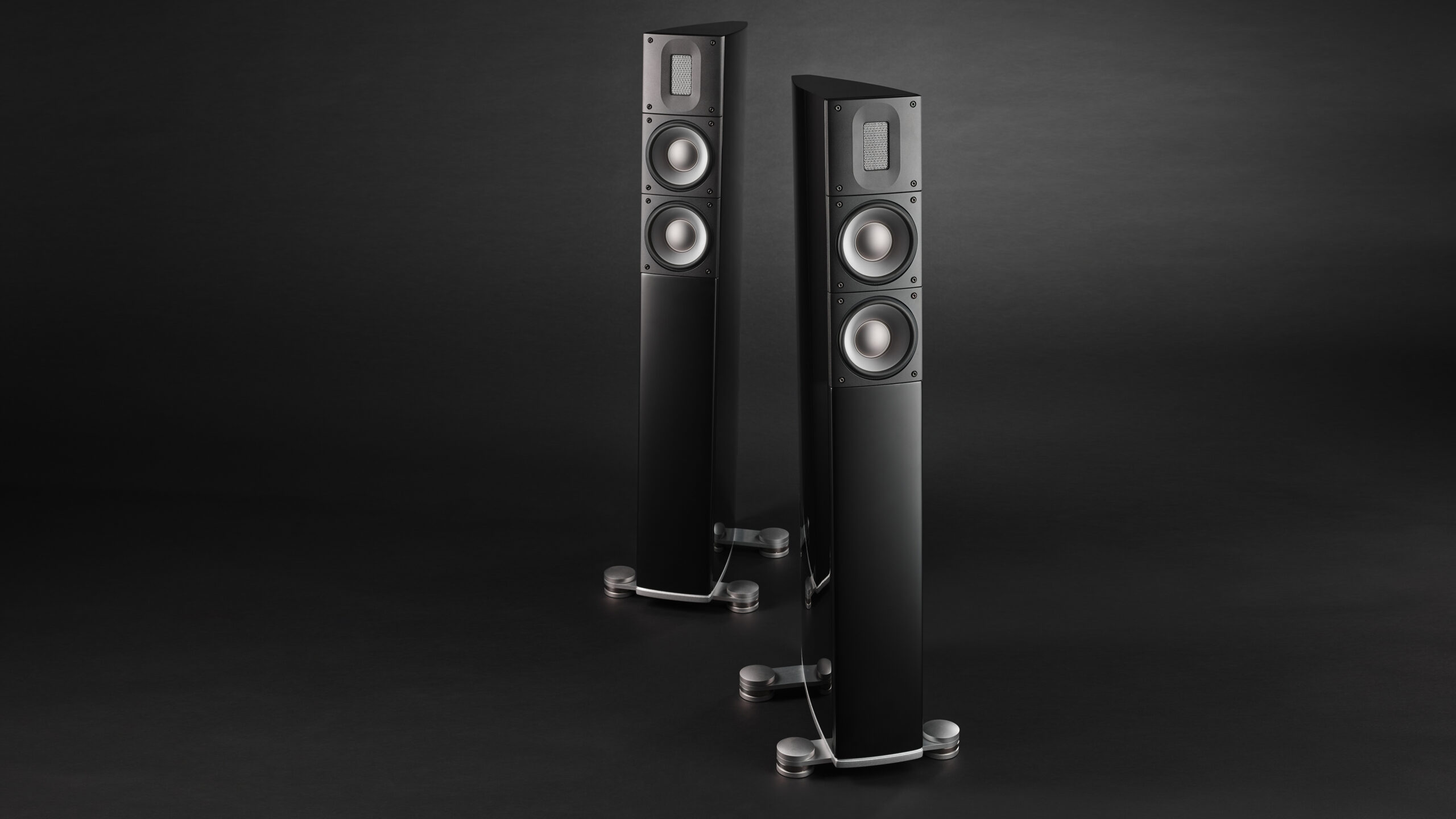 Conclusion
I don't think I've ever heard compact floorstanding speakers as good as the Raidho X2t. Their sound is so magical, so pure and so extraordinary that it's hard to describe. The instruments are placed in a three-dimensional space that few others can approach.
The Raidho X2t may not have the physicality of larger speakers, but there's no shortage of bass here. Of course, some may want something with more punch and such, but in that case you risk missing out on a lot of timbral magic. These are speakers that fulfil dreams and deserve to be used. If you purchase a pair of these, you'll have speakers for life.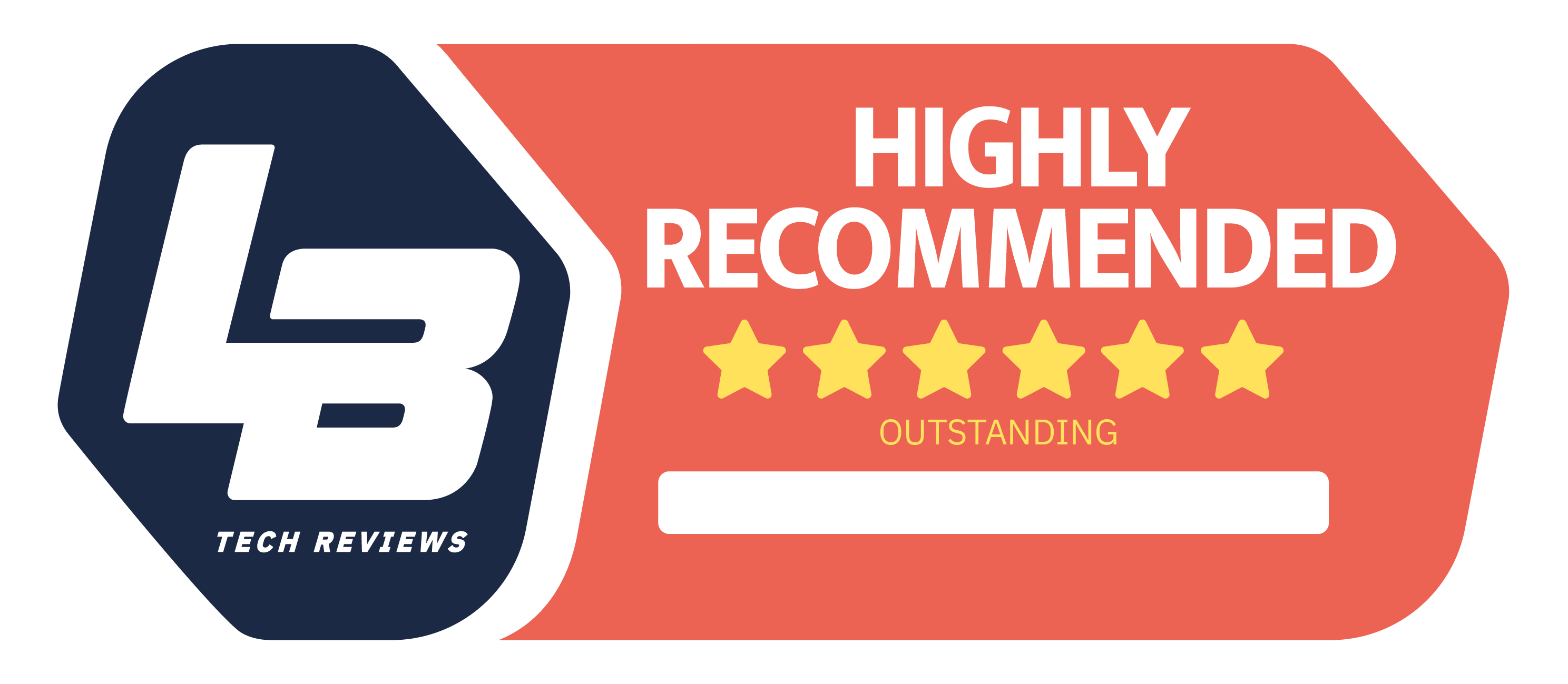 High End
We think
A sound many others only dream of achieving! From the rich bass, via the natural and beautiful midrange, to the completely weightless and lightning-fast treble. A musical journey!
The bass is (naturally) not the deepest or hardest-hitting.