Everyone who loves music and good sound has a relationship with JBL, whether they realise it or not: the American manufacturer has been around since 1946 and is a legend in speakers for PA systems, cinemas, music production and home hi-fi.
The most exquisite hi-fi products come from JBL Synthesis, the company's high-end division behind extravagant speakers like the Synthesis 4367 and K2, not to mention the hard-hitting models in the Classic series. Now, however, they've made a sound system of the more compact kind! The new L75ms Music System has neither horn tweeters nor 12-inch woofer, but we can reveal that it still sounds damn cool …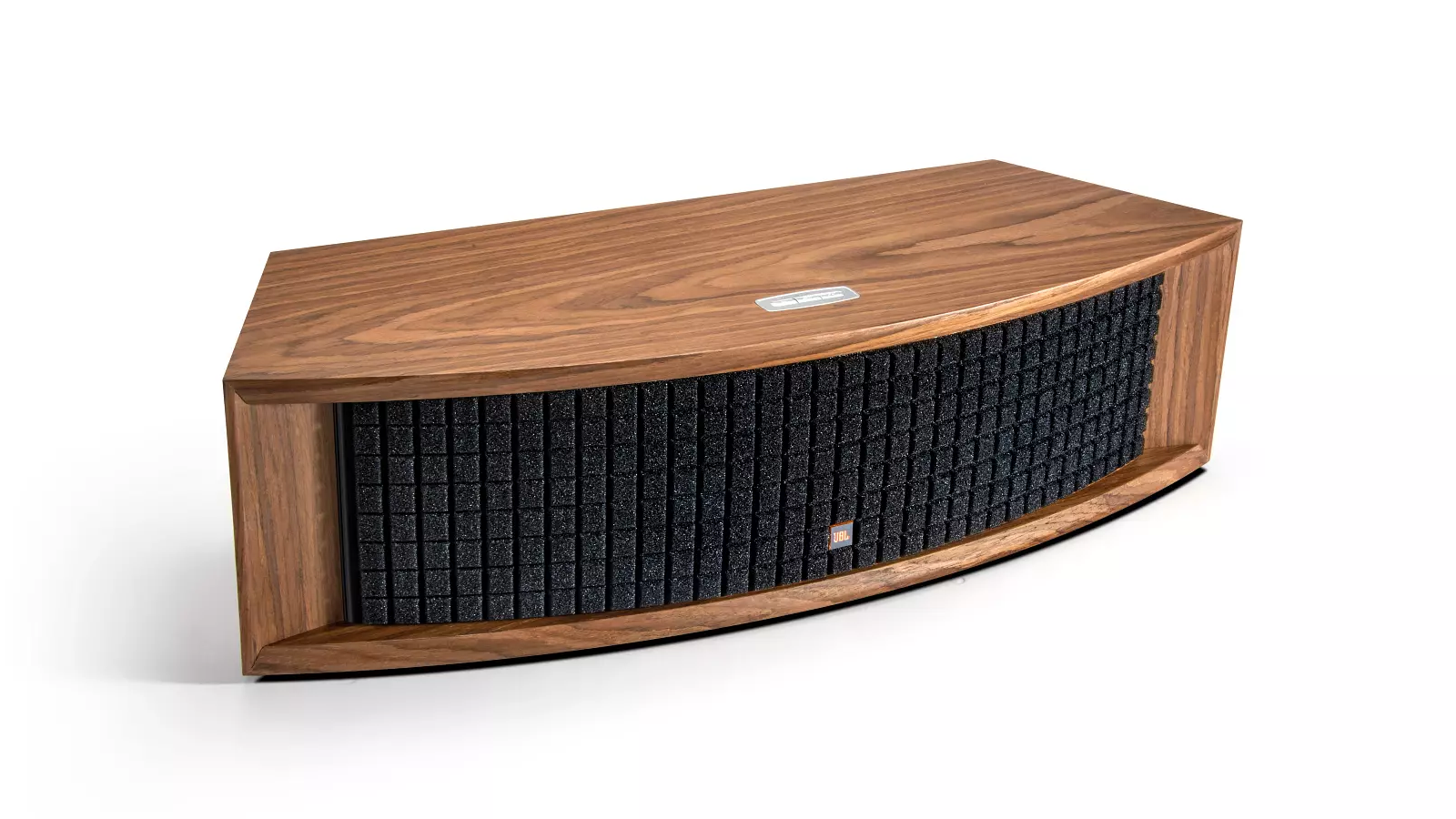 JBL L75ms Music System
Those looking for portable party speakers with flashing lights will have to look elsewhere: the JBL L75ms is intended as a serious, stationary music system for places where you don't have space for a large stereo system. It can also be used as a soundbar to give TV sound a healthy boost.
Design-wise, the system has a clear retro style with a curved shape inspired by classic JBL speakers like the Paragon. The cabinet is clad in walnut veneer, and the removable black Quadrex foam front is secured with magnets so you can easily take it off and admire the speaker units.
The JBL system is equipped with speaker units of serious quality. Specifically, two 1-inch titanium tweeter domes, a 4-inch midrange and two 5-inch bass units in a bass reflex cabinet.
Each of the units is powered by a dedicated amplifier channel, a total of 350 watts and a whopping 125 watts for each bass unit. The JBL speaker is equipped with an exquisite 32 bit/192 kHz D/A converter, which ensures that it can handle high-resolution audio formats.
At 22 x 79 x 28.7 cm, the L75ms is a relatively large desktop speaker, but it fits nicely on a slightly spacious shelf - under a wall-mounted TV, for example. (Photo: Audun Hage)
Usability and features
The type of audio sources you want to play on the L75ms is more or less up to you. The speaker is equipped with Wi-Fi, Bluetooth, AirPlay 2, Chromecast as well as Ethernet connectivity and HDMI input for TV audio. JBL has also included a phono (MM) input for turntables.
The L75ms can be easily connected wirelessly to the network via Google Home. It then works great with services like Spotify Connect, Tidal Connect and Qobuz. You can also use Harman Group's MusicLife app to control music playback. Or the included remote, of course.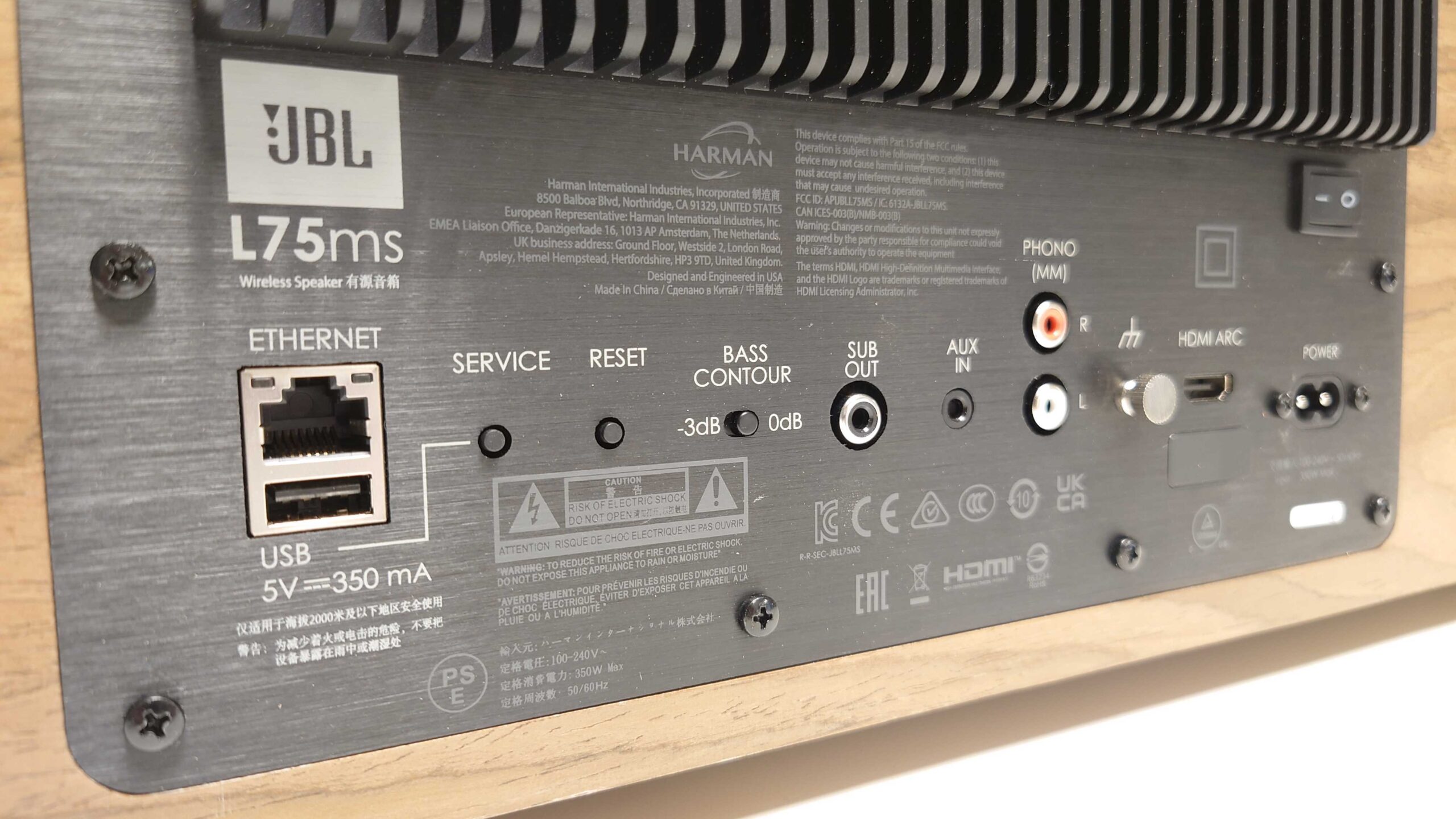 Sound quality
As hi-fi enthusiasts know, there's little that can replace a good pair of stereo speakers when it comes to listening to music at home. With a good distance between the speakers and yourself in the "sweet spot", a holographic soundscape is created that is physically impossible to achieve with just one speaker – no matter how much DSP correction and digital wizardry you resort to.
That said, the JBL speaker comes impressively close to that good stereo feeling. The first thing that strikes us when we try to play music on the L75ms is precisely the big, wide soundstage that unfolds in front of us. It goes far beyond the speaker's own dimensions and manages to fill the listening room with a powerful, present sound.
We immediately recognise the warm, rich JBL sound: L75ms give a live feel that distinguishes other good speakers from that edge. Instead of a flat and cramped soundstage, there's a surprising amount of space between instruments.
Voice reproduction is insanely good, giving singers like Aurora and Chris Holsten an almost physical presence in the room. The vocals are almost palpable!
And if the aforementioned pop singers are too sugarcoated for your taste, we can assure you that the JBL speaker has plenty of rock qualities too. We listened through a number of tracks by Metallica, TOOL, Dream Theater and Rage Against The Machine, and it sounded both hard-hitting and musically excellent.
These kinds of recordings can easily sound flat and strained on all-in-one systems, but the L75ms have a nice balance of sound, with drums, bass and electric guitar riffs all given equal space.
What about the bass? It's not uncommon for a compact speaker to deliver good bass considering its size. The JBL L75ms simply has good bass, period. It's impressively tight and punchy, while going deep in frequency – enough to make the walls of our test room shake (a little)!
On the other hand, there's no sign of resonances or murmurs from the cabinet or bass reflex ports. And the L75ms don't get stressed by high volume, but rather manage to maintain control, so it can easily play up to a house party.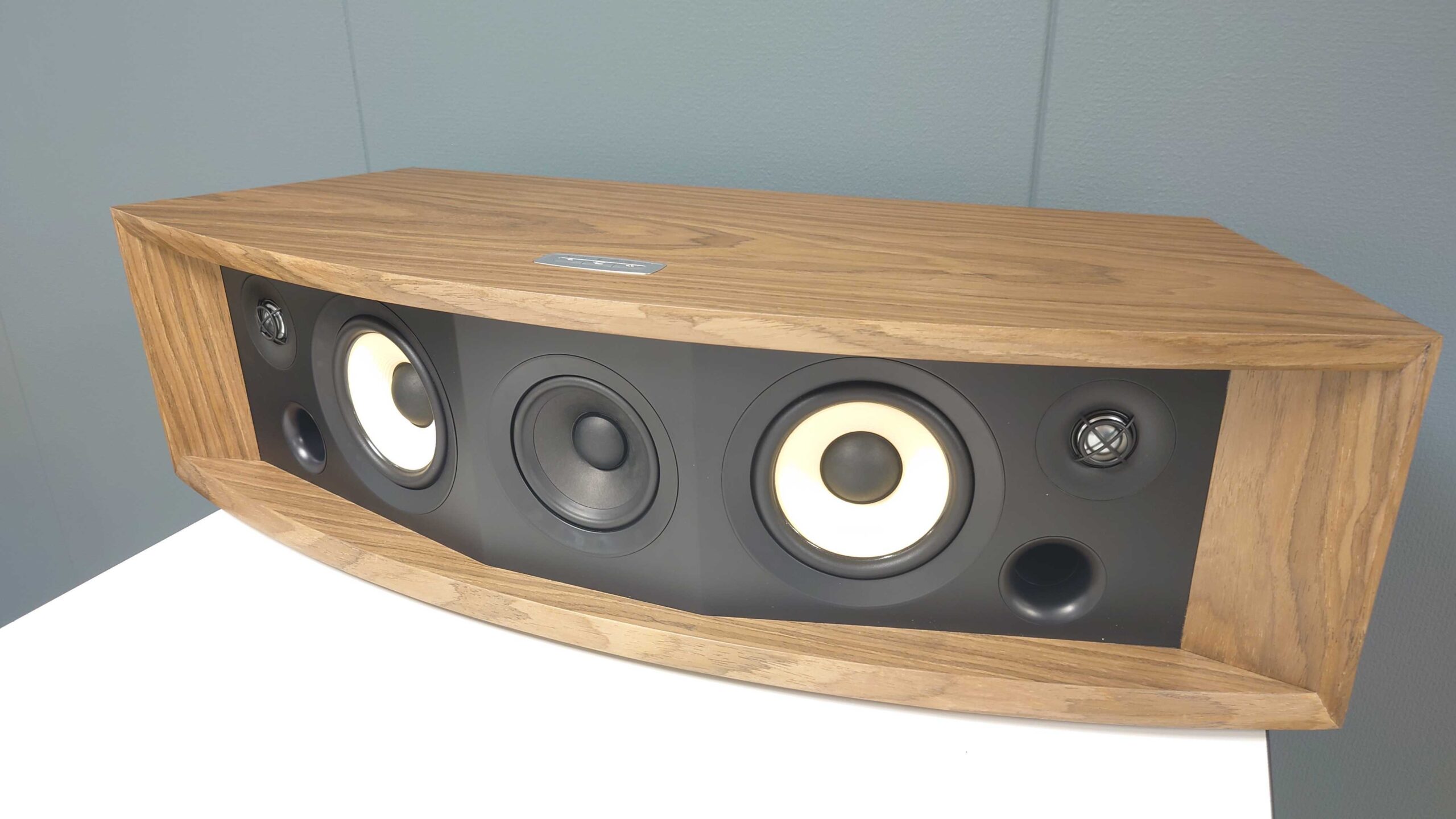 Competition?
The L75ms is in the same price bracket as the Naim Mu-so 2, which has long been one of our favourite hi-fi desktop speakers. We wouldn't go so far as to say that JBL conquers the popular Brit, but Naim has definitely got a worthy contender! The JBL speaker can play even louder than the Mu-so 2 and manages to fill a larger room with rich and convincing bass.
JBL L75ms as a soundbar
Since the L75ms also has an HDMI input, we were naturally curious to see how it would fare with TV sound. So we hooked it up to a Philips OLED986 we had around. The Philips screen is already equipped with a fairly exclusive soundbar from Bowers & Wilkins and is therefore perfect to compare with.
Here too, the JBL speaker does an excellent job. The clear midrange makes the voice reproduction clear and present. There is also good synchronisation between the sound and the picture. The rich bass gives the sound effects a juicy punch, and it's actually not far behind the B&W soundbar in terms of overall sound quality.
You will have to do without support for the Dolby Atmos sound format and the extra 3D sound effects it provides, however. The L75ms has no dedicated height speakers – nor virtual Atmos channels, for that matter. A popular series like Formula 1: Drive to Survive therefore has a slightly flatter feel than on the best Atmos soundbars.
JBL has plenty of dedicated Atmos soundbars with wireless subwoofers, including the Bar 9.1, which does a better job for just this purpose. But they don't sound nearly as good on music!
NOTE: If you're considering using the L75ms for TV sound, be aware that it's relatively tall – 22cm – and therefore can't be placed directly in front of the TV without obscuring the picture. However, this can be overcome by hanging the TV on the wall or placing the speaker on a shelf below.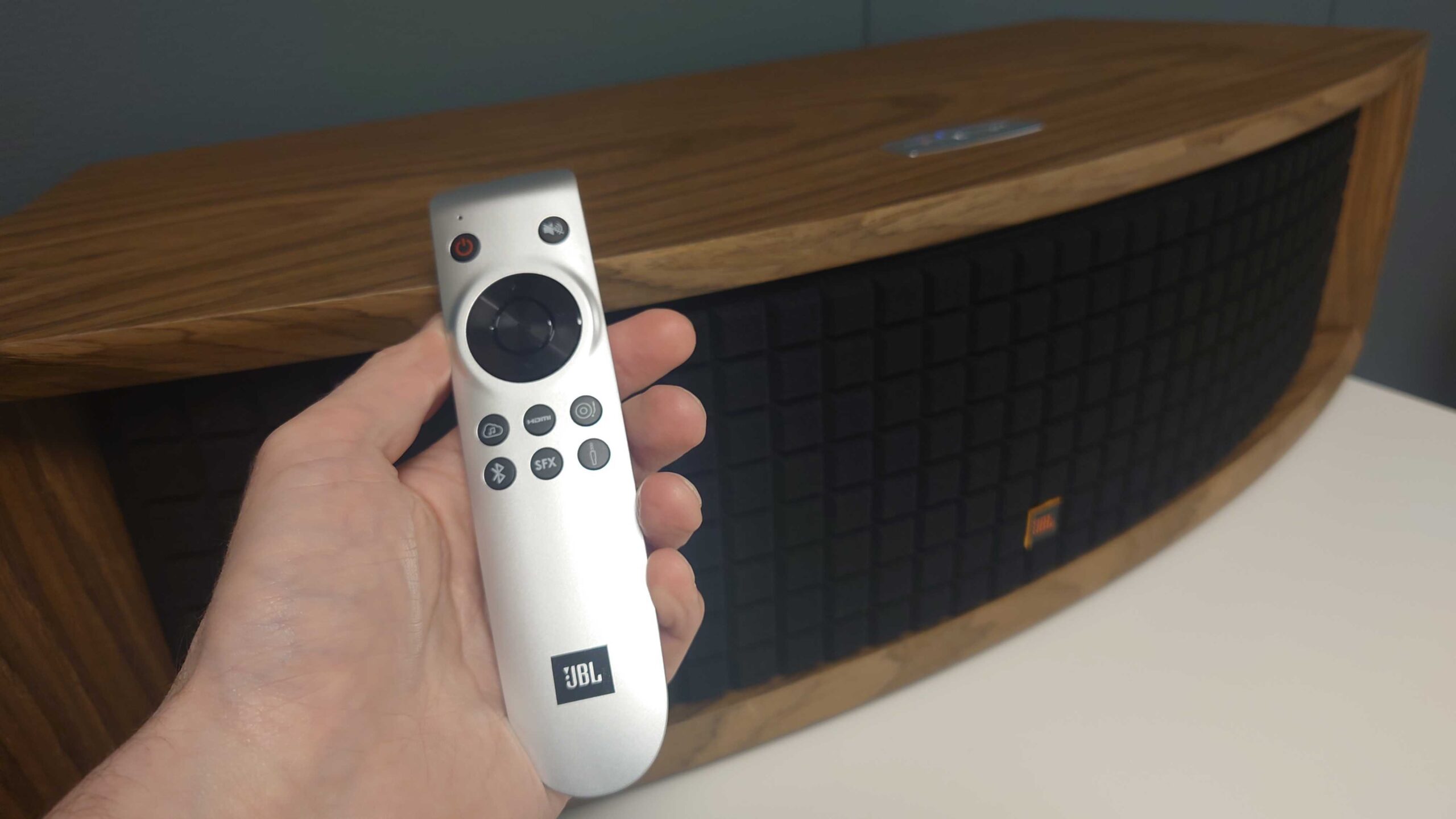 Conclusion
As all hi-fi enthusiasts know, there's not much that can replace the sound of a good, full-blown pair of stereo speakers. But the JBL L75ms comes closer to that than most compact systems we've heard! As such, it's the perfect speaker for rooms where you don't have the space (or can't afford) to put a full-scale system.
JBL has also included an HDMI audio input so you can connect the L75ms to your TV. We wouldn't go so far as to call it a soundbar, though; it's first and foremost a serious music system and designed as such. The ability to play TV audio is therefore more of a bonus.
For those who already have an exclusive stereo system in the living room, the JBL L75ms will fit perfectly in the home office. Or perhaps the summer cottage?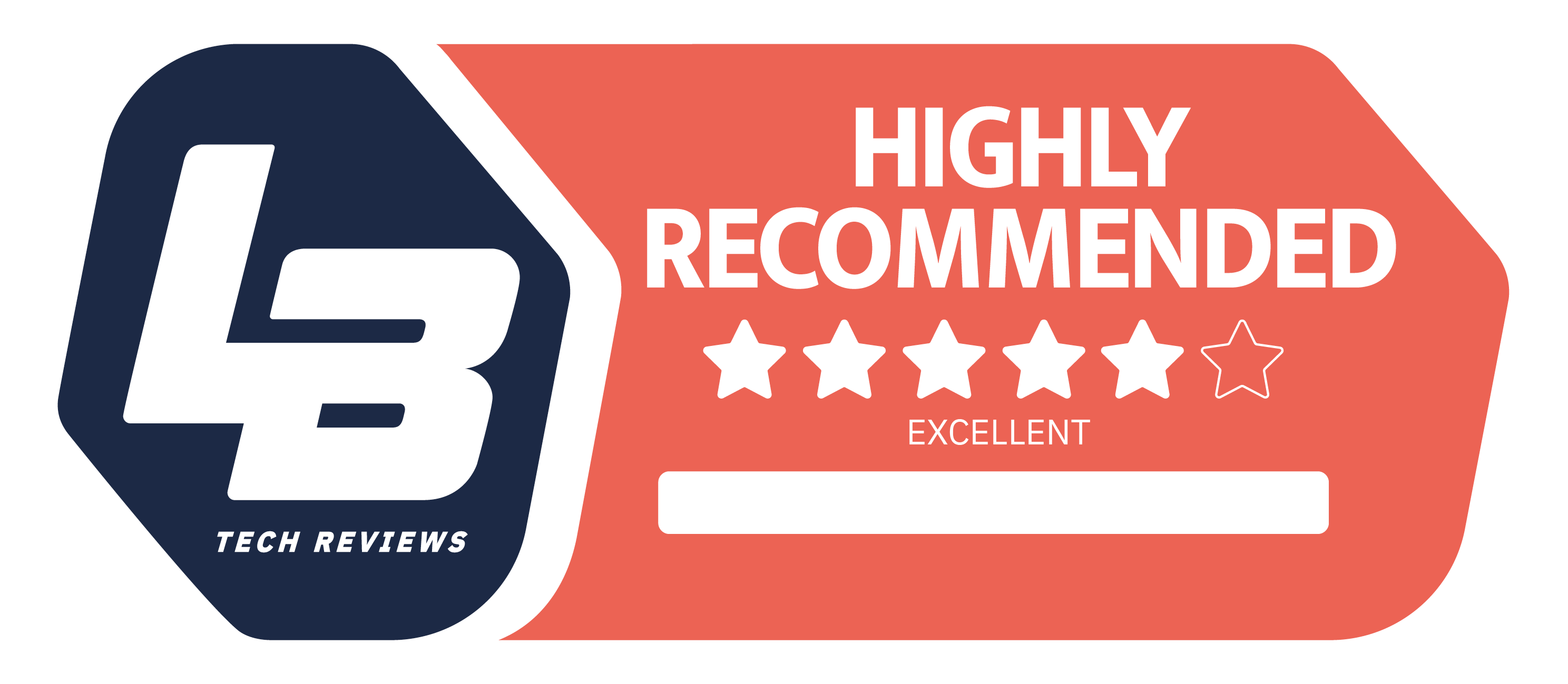 Premium
We think
The sound from the JBL system is luscious, hard-hitting and warm, with a shockingly lifelike voice reproduction. Can play loud with both power and sophistication.
The JBL L75ms does not support surround sound formats such as Dolby Atmos, and the form factor can present some challenges if used as a soundbar.