Geir Nordby
Published

2021-01-24 - 8:50 am
Neutral and detailed reproduction of the music. Here the details are dug out, with extremely good dynamics. Fantastic music communicators!
The bass can be a little timid. The price has increased significantly from the standard version.
Specifications
Type: 2-way bass reflex
Frequency response: 50-28,000 Hz (+/- 3 dB)
Sensitivity: 88 dB (2.83V / 1m) / 8 ohms (min. 3.7Ω)
Tweeter: 1″ decoupled carbon dome
Bass/midrange: 6 "Continuum FST
Dimensions: 73.7 cm x 44.5 cm x 34.3 cm (H x W x D)
Weight: 40.7 x 20 x 30.1 cm (H x W x D)
Finish: High gloss Datuk ebony
Web: bowerswilkins.com
When Bowers & Wilkins retired their CM series in favor of the 700 S2 series, more people cheered. Including myself. Because, while the CM series had some good models, it also appeared to be somewhat inconsistent. How was it possible to follow up the good CM10 with the belly splash of a CM8 S2? With the new series, B&W proved why they are among the world's largest and most renowned speaker manufacturers, and I almost had to pinch my arm over how well the floor-standing speakers 702 S2 sounded. But it did not stop there, because the compact speakers 705 S2 sounded so good that we were just as happy to name them the best compact speaker of the year in the premium class in 2018.
The strengths of the 705 S2 lie first and foremost in their neutral and honest presentation. Voices and instruments emerge in a very believable way, and are surrounded by a large soundscape that spreads out. They are lightning fast to respond to any guitar pick and snare drum beat. There is very little to miss here at all. Still, Bowers & Wilkins have made some small but costly adjustments to make the speakers even better.
Small but important improvements
The Signature version is not a completely different speaker, in fact it is practically the same, except for the extremely expensive cabinet in smooth-polished ebony. Not only does it give a different finish, it is also stiffer and has a slightly different sound than the original cabinets.
The speaker elements are the same as in the original version. There is no downside, because they sound great. But B&W has made new crossovers with better capacitors and more powerful cooling.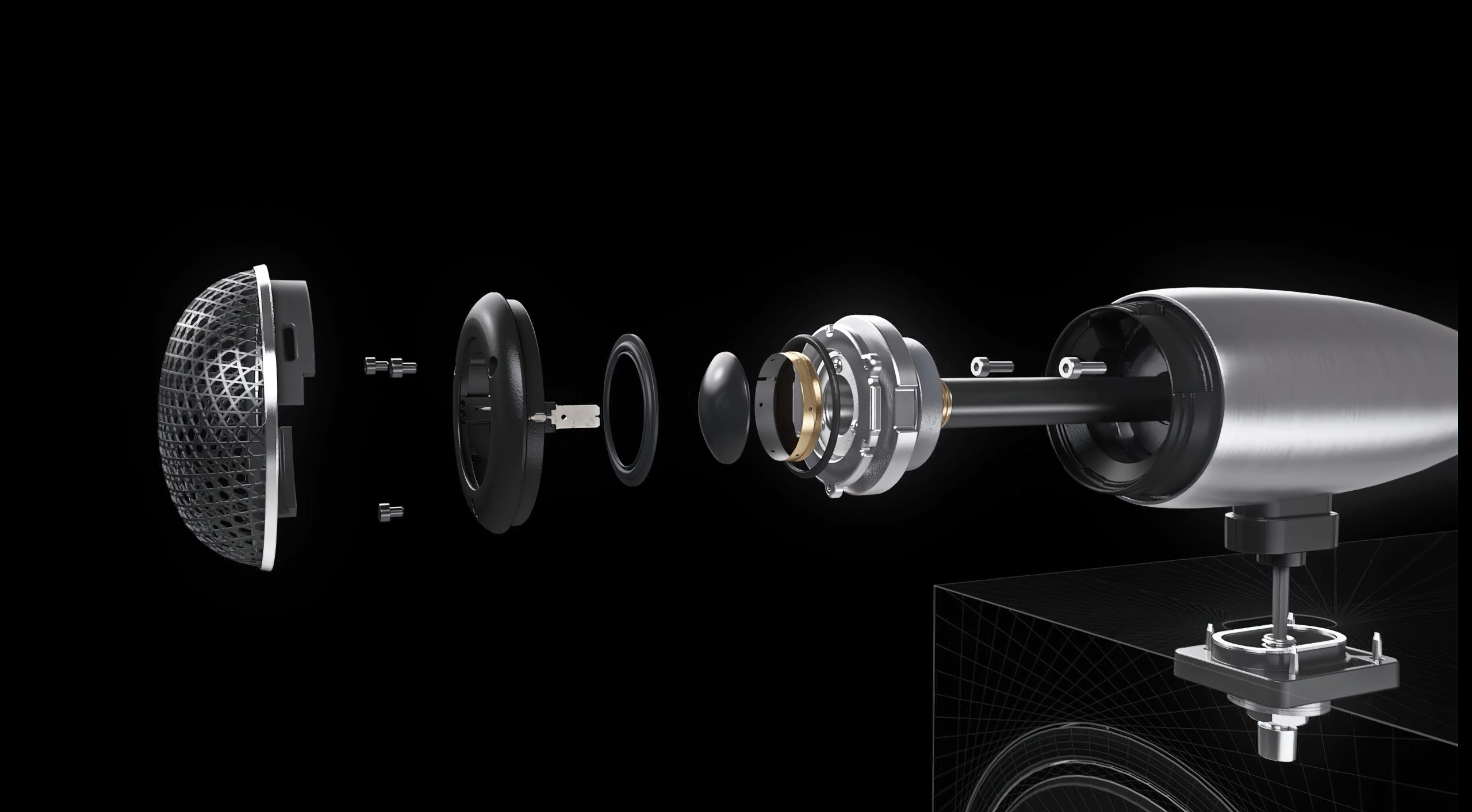 Tweeter housing
The distinctive, elliptical Nautlius housing at the top of the cabinet has been renewed in the Signature version. This is made from one piece of aluminum, milled and shaped for mounting the element which is screwed into the metal for maximum contact. According to Andy Kerr, communications manager at B&W, the new aluminum housing has far fewer resonances than the previous one, and therefore provides even better sound.
The tweeter is unchanged, this means a dome-shaped carbon diaphragm. With many of the same benefits as the 800 Series diamond tweeters with low distortion and light mass, only at a lower price.
Continuum
705 S2 Signature has the same 16.5 cm large bass/midrange element as the original model, with Continuum diaphragm that is braided in the same way as Kevlar but has a suspension that integrates with the construction.
The special braiding makes the diaphragm very resistant to distortion, since each unwanted resonance on the diaphragm has a counter-resonance elsewhere, so that the two cancel each other out. That's why these types of elements sound so clean and dynamic, despite the fact that they are in fact soft and not stiff.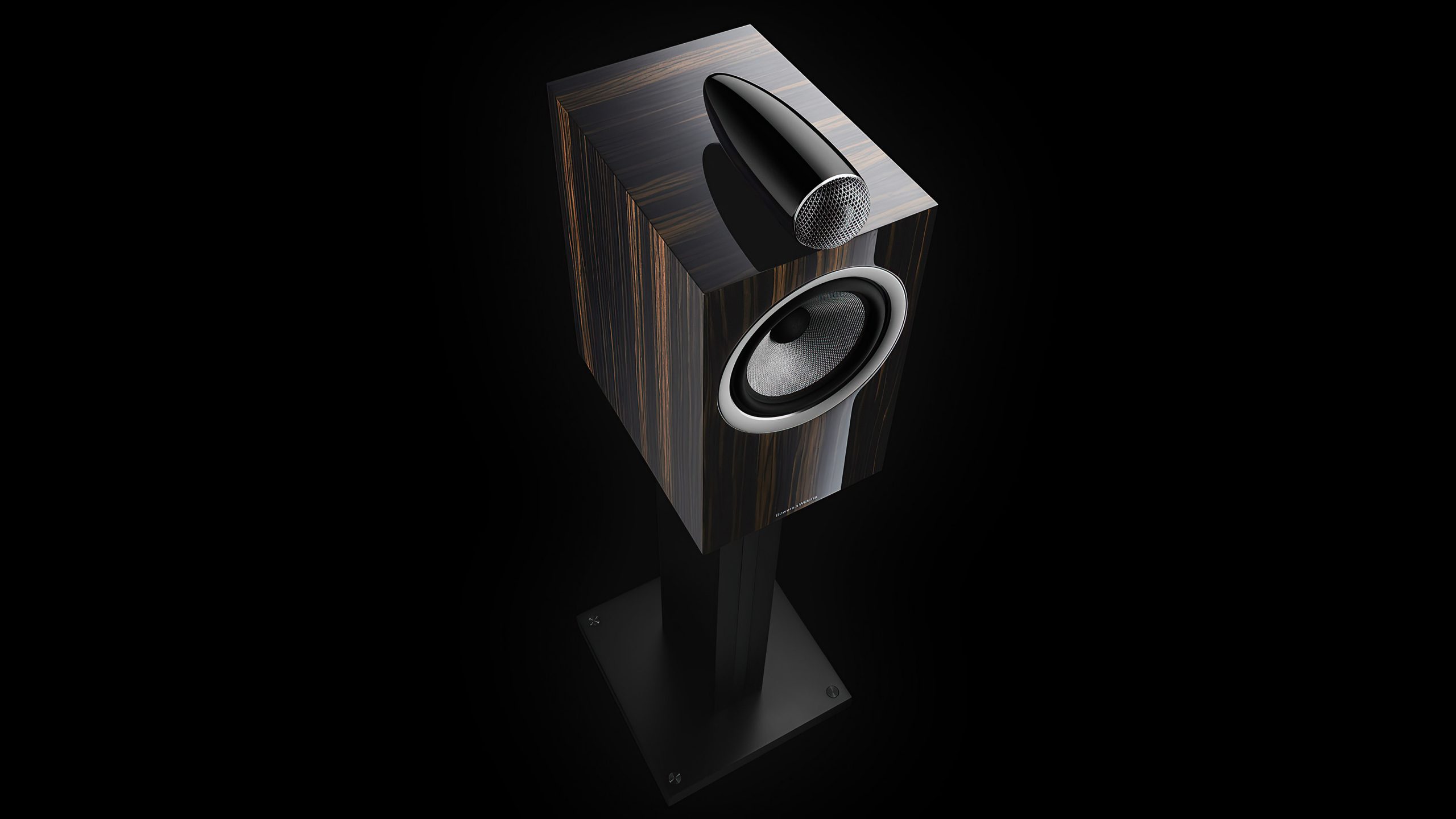 More of a good thing?
I have to admit I have been a bit sceptical about whether the Signature version will justify the price jump. The original version is so good in itself, and its weaknesses are first and foremost the slightly timid bass which means that it does not fill the room in exactly the same way as for example Dynaudio Evoke 20. The Signature version has exactly the same frequency range and sensitivity, and should be expected to have the same strengths and weaknesses.
And, you know, it has. I could almost just copy the text from the original review: "The timing is exquisite, the rhythms are just like that, and the coherence between bass and harmonics is hard to beat. This is a speaker that handles all music, and reproduces it with the straighforwardness." With a little note so that the speakers do not possess the deepest bass in the class.
All this is also true for the Signature model. But stopping there would rob you of important information. The music reproduction is even better. Much better.
Musical insight
The signature model requires some break-in. I used the 705 S2 Signature as desktop speakers in the home office for about a week, before I thought they started sounding free and engaging. But then they were ready.
Together with the lightning-fast and honest Primare I35 Prisma, the speakers draw a sound image that is so natural, lively and close to reality that I almost had to pinch my arm.
Dagny's acoustic version of the sparkling Somebody is a beautiful song, with only Dagny and the piano. I can hear this over and over again, without ever getting bored. The speakers reproduce her voice with such high credibility that it feels like she is in the room. Cliché, I know, but listen to the speakers yourself and you will understand. Each note from the piano stands on its own sonorous legs, without the other notes being allowed to mask. Together, everything the sum is much more than its parts. And I am left dreaming, and hope that the kids could pick themselves up in kindergarten.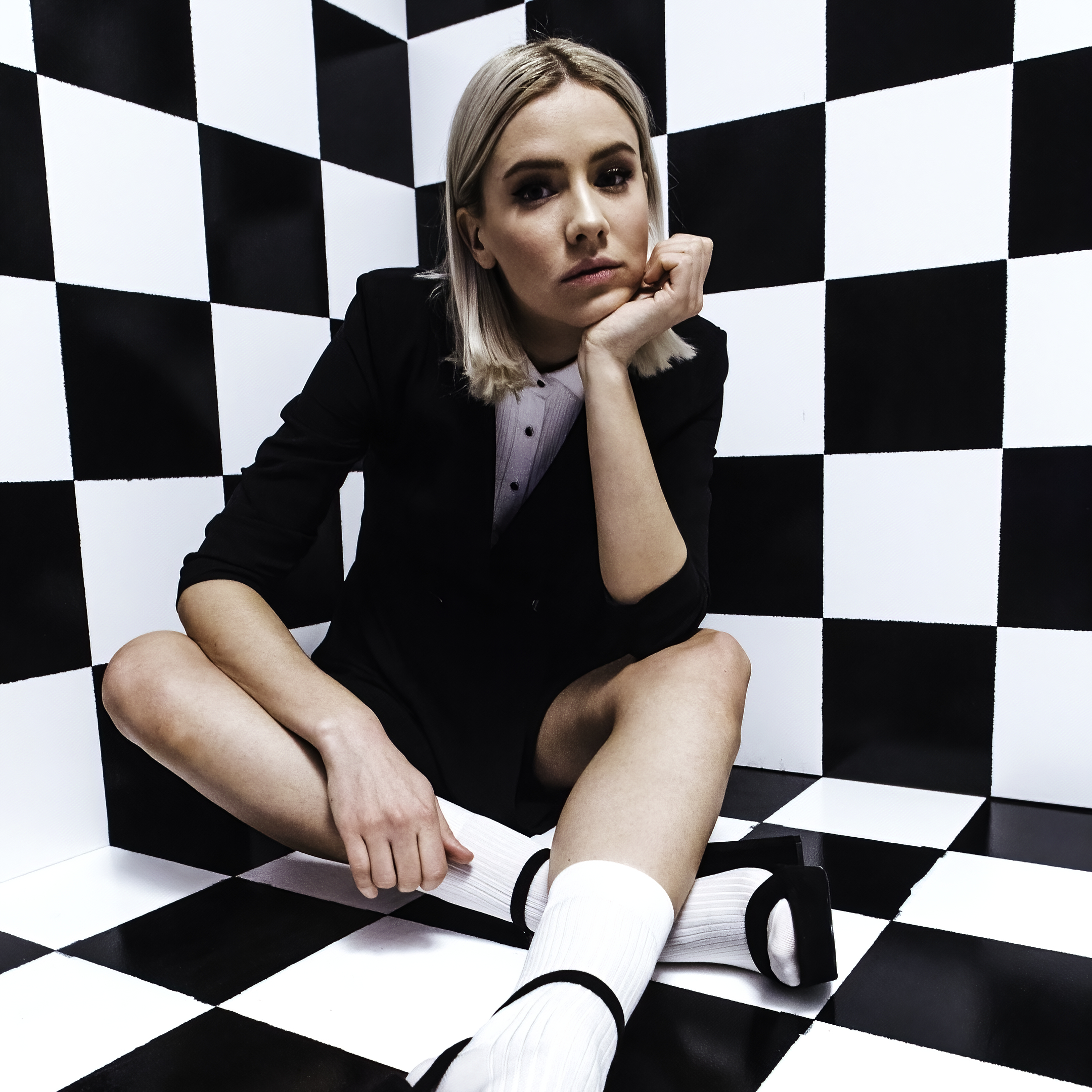 What about rhythm, you ask? Well. Put on Hey Boy with Sia and try to keep the feet still. A blissful mix of funk and pop, with resounding bass tones, drum samples and Sia's confident voice in the middle. In the spirit of the times, it is admittedly a bit hard compressed, but not too much for even hi-fi nerds to tolerate.
Both popular music and classical are reproduced in a formidable way, as are jazz and other acoustic tones. If it is first and foremost rock you are looking for, you probably want something that can fatten it all up a bit, for example JBL L82 Classic.
Should be paired with an honest amplifier
The speakers have had to sharpen on a whole range of amplifiers over the months I have had them. For example, Electrocompaniet ECI 80D and ECI 6 DX MK2, where the latter definitely worked best. With delicious weight in the bass, and a feel of an American muscle car with V8s, if you excuse the comparison. In other words, not the most refined and lively, but the damn, what a commitment! The B&W speakers respond well to that.
Still, I would argue that they are more in the direction of Formula 1 than off-road, to keep up the car analogy. Something I got even more of an impression of when I tested the Hegel H390 on them. Not to forget the always honest – and very fast – Primare I35 Prisma. The speakers then appear with somewhat slimmer, but better defined bass. More honest and truthful.
If you have a small room, the speakers respond well to a small amplifier. But it has to be good. Primare I15 Prisma works well, especially in a desktop setup. On a daily basis, this is the one I use the most, under the PC screen on the desktop. The speakers are fantastic for near-field use, and then you can do with a weaker amplifier. But it must be of good quality, because a Sonos Amp does not bring out the magic at all.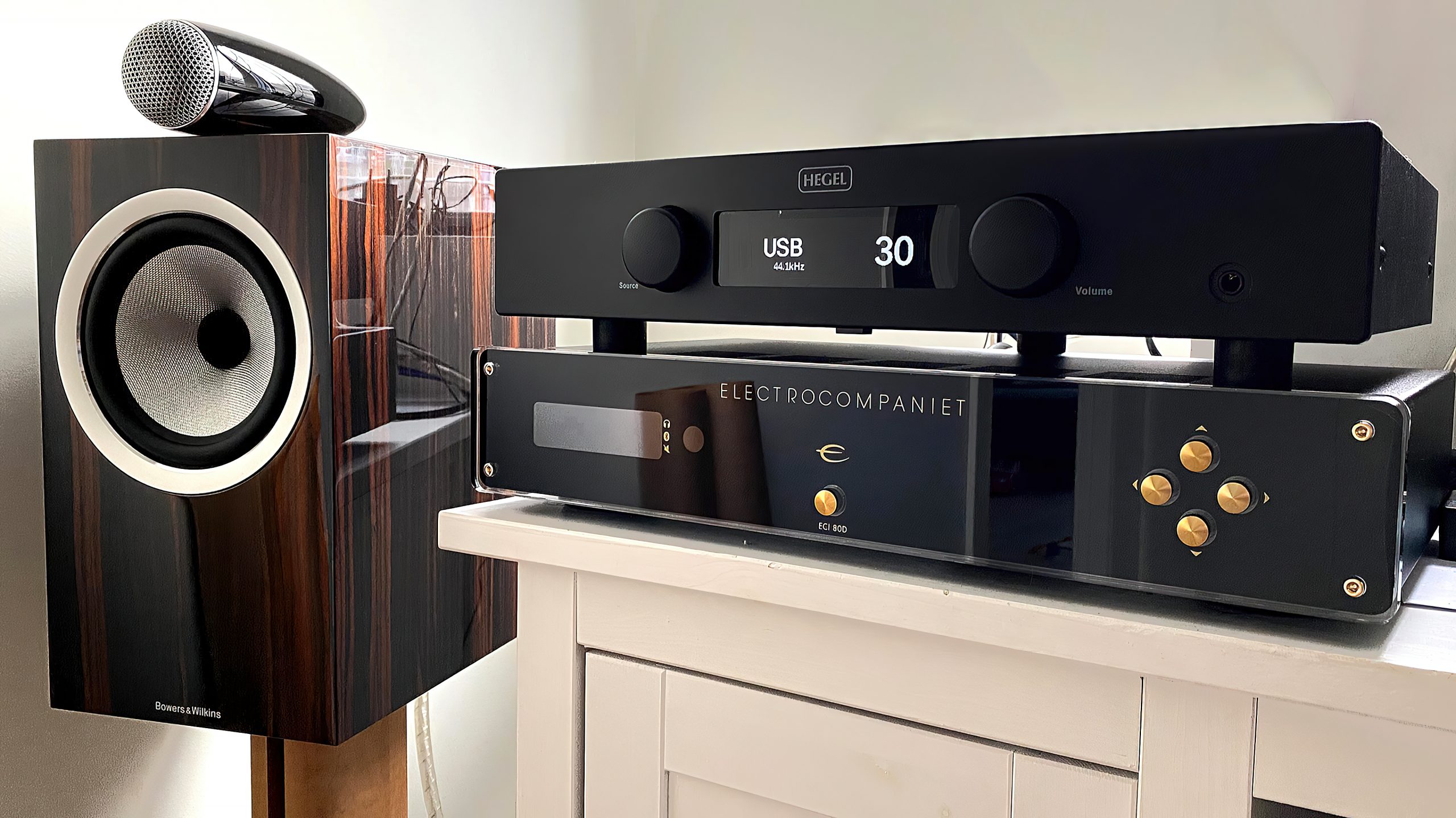 As monitors
702 S2 Signature is superior as hi-fi communicators. But they also work well as monitors for musicians and sound producers. I myself have used them for both video editing and audio editing, and they reveal what is actually in the recording.
This is a rarity, because most studio monitors sound boring for music in an ordinary home. There are some exceptions, like the Genelec 8361A and 8351A, but I would argue that the 705 S2 together with a great amplifier provides more musical magic – especially in the harmonic range, which sounds super airy and silky soft.
Conclusion
The Bowers & Wilkins 705 S2 Signature is a rarity of a tripod speaker. It is as honest as it is musical, and works just as well for both hi-fi enthusiasts and sound technicians who require analytical laser precision. For music reproduction, it takes all the qualities of the original 705 S2 and raises them a few small but important notches. The Signature model is as close to high-end as you can get without having to shell out a staggering amount of money. They should also be handled accordingly, with good stands and electronics.
The weaknesses are the same on the original, first and foremost in that they have limited deep bass and can be experienced as something slim in that department. But the strengths are even clearer, drawing a musical space plenty of magic.
The speakers respond well to a warm-sounding amplifier, if you find the need for more softness. But it has to be thoroughly good, only then will you get the full value for money. How much power it needs, depends on how loud you want to play and how far away you are sitting. They work well with limited power, because they sound just as good at low volume as playing loud.
Definitely a speaker pair that needs to be heard. Many times over!