If you're finally going to treat yourself to a portable speaker for great sound on holiday, why not do it properly? The Bang & Olufsen Beosound A5 is unlike any other speaker. Be it in terms of sound, looks or functionality.
It's based on the beautiful Beolit 20, which is already a speaker that costs well above average. The Beosound A5, on the other hand, costs almost twice as much. For the price, you get all the premium manufacturer's technological know-how in perhaps the best-looking speaker cabinet we've ever seen.
"Handbag"
From a distance, the Beosound A5 looks like a handbag. Or maybe a woven bicycle basket? Either way, it's beautiful, with grid patterns in woven paper fibre that look like real straw – only much more durable. The test sample came in natural-coloured aluminium, light "straw grid patterns" and handles in real light oak. Alternatively, the speaker is also available in black anthracite with a wedge-shaped grid pattern and dark oak handle. This is perhaps even more elegant, but adds another ten per cent to the price.
Good design craftsmanship
Made in collaboration with Danish-Italian design duo GamFratesi, the Beosound A5 aims to combine Scandinavian aesthetics with a more southern design signature. And the speaker is built to last.
Also check out
Future proofed
The third-generation Beosound 2 speaker looks the same, but with new software to ensure a good, long lifespan.
This means it has interchangeable parts; everything from the battery and each individual speaker unit to the carrying handle and grille. If you want to change the look over time, you can also mix and match with the grille pattern in the other colour.
By making products that last – both in terms of quality and design – Bang & Olufsen hopes to contribute more to a sustainable environment. A mindset I personally share. After all, what good is it if a speaker only uses 0.2 watts in standby mode if it's going to the landfill after one year? Products that last a delightfully long time, on the other hand, can be allowed to use extra power as far as I'm concerned – even then they will eventually be an environmental triumph.
Inspired by Beolit
The shape and natural materials of the Beosound A5 are inspired by the curved edges and handle of the Beolit 607 portable radio, dating back to 1961. B&O was thus an early adopter of transistor radios, at a time when valves were much more prevalent. In their design process for the Beosound A5, GamFratesi was also inspired by the teak wood finish of the Beolit 600, 800 and 1000 radios designed by Jacob Jensen in the late 60s and early 70s.
Can be used both indoors and outdoors
Designed for both indoor and outdoor use, the Beosound A5 is on the borderline between portable and stationary. Even though the A5 claims to be portable (why else would it have a carrying handle?), it is heavy. 3.8 kilos is 40% heavier than the Beolit 20 and almost 30% heavier than the Sonos Move.
On the other hand, the speaker can easily be moved from room to room and placed on a shelf, table or floor. It's also a natural companion for the campsite or holiday home.
The Beosound A5 is dust and water resistant according to an IP65 certification and can therefore also be used outdoors. At the same time, it's quite large and not exactly practical for hanging on the handlebars of a bike. For this purpose, the more compact – and cheaper – Beolit 20 is better suited.
Bluetooth and Wi-Fi
Music can be played over Bluetooth, but the best sound is with Wi-Fi. Both AirPlay 2 and Chromecast are supported, and the speaker has both Spotify Connect and Tidal Connect, both of which work directly from their respective mobile apps. The B&O app also has integrated Deezer support and internet radio.
The most powerful portable – with room compensation
The Beosound A5 is Bang & Olufsen's most powerful portable speaker to date, with four drivers, each with their own individual amplifier, and a combined power output of 280 watts to fill large rooms with dynamic 360-degree sound.
For even bigger sound, you have the option to buy two speakers and pair them in stereo. The speaker also works with other B&O speakers over the Beolink system. You're all set for a great party in the house!
And to make the sound even better, the speaker is also equipped with room compensation. This is activated in the app, after which a simple confirmation tone is heard and the speaker is set up. This requires power to be connected.
As mentioned, the speaker's four drivers each have their own amplifier. The Beosound A5 consists of a 5.25″ woofer, two x 2″ midrange units and a ¾-inch tweeter. The midrange units are angled backwards to fill the room with sound in that direction as well.
Good battery life
For such a powerful portable speaker, 12 hours of battery life is pretty good. Like the Beolit 20, it has a wireless phone charger integrated on the top panel.
Beosound A5 can be controlled directly from the top panel with its own user interface, or from the Bang & Olufsen app.
I love it!
There are few portable speakers that can make me pay special attention. But the Beosound A5 is an amazing piece of art. Firstly, it's easy to use. The EQ in the app is not so intuitive, with a dot placed inside a circle, but you will eventually find a setting that suits your taste. Or choose from different presets.
The most brilliant thing, however, is the room compensation. Whilst it's not completely autonomous like it is on Sonos Move, it's very simple and quick. And voila, resonances from the surface that ruin the midrange and colour the bass are gone in a flash.
Clear and powerful sound
Olivia Rodrigo's voice on Vampire is very clear and the sound is bigger than that of the Beolit 20. The voice is well separated from the bass register, while the drums come through well when they start a little way into the song. Granted, the song is not among the most dynamic recordings.
Anohni and the Johnsons' It Must Change sounds very nice, with much better control of the percussion than the Beolit 20, and it sounds remarkably better than the Sonos Move. This is really good sound, and to the best of my knowledge, this speaker works seamlessly in both the dorm room and the designer apartment.
Of course, you can go even further sonically with a pair of living room speakers – just having two speakers creates a much bigger soundstage. But if you're comparing like that, you've misunderstood this speaker.
Conclusion
The Bang & Olufsen Beosound A5 is expensive. Really expensive. But for the price, you simply get a piece of art with a real oak carrying handle and paper fibre braided grill. Replaceable parts ensure that the speaker lasts for a long time, and I would argue that the design is timeless.
The sound is also in a class of its own compared to other portable speakers I've heard. It's powerful enough to rock through, it has excellent dynamics and the sound quality is so good that you forget it's a portable speaker.
As a portable speaker, Bang & Olufsen has nailed it with the Beosound A5. Well, except for the fact that it can cause a anching shoulder if you carry it around for too long…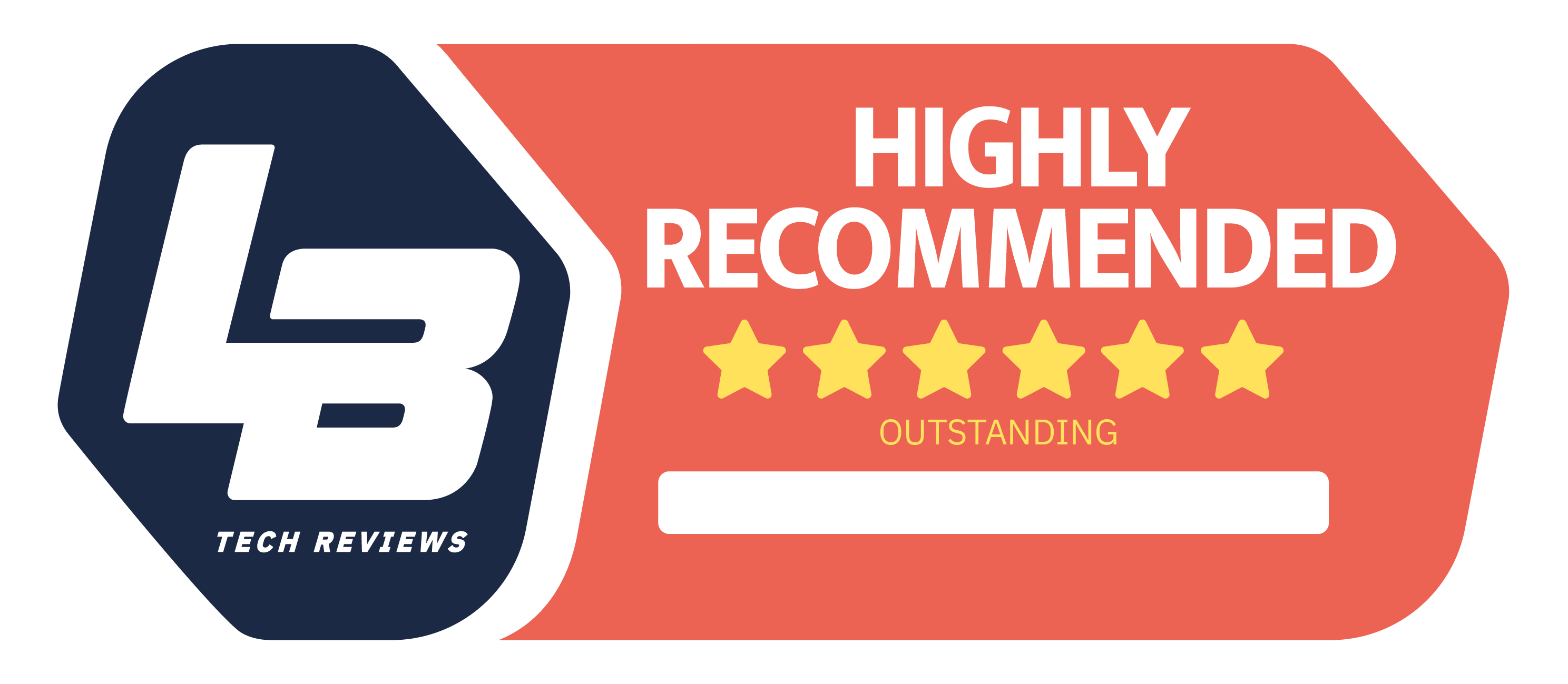 Bang & Olufsen Beosound A5
High End
We think
Great sound becomes superb after room compensation. Great dynamics and clarity. Beautiful design and unbeatable quality feel. Withstands harsh weather and wirelessly charges your mobile phone and earbuds.
Very heavy for a portable speaker. Quality costs. A lot!