There are very many portable speakers on the market. Almost everyone drowns in the crowd, few master the feat of sticking out. Bang & Olufsen wants to do something about it, with Beolit ​​20. It costs more than the average, but still has an affordable price tag for people who are looking for quality – and want to show off their good taste. It is fairly big in size and does not fit in the hand luggage. This is thus a speaker you take out on special occasions, but which most of the time takes up space on the bookshelf.
Beolit ​​20 is an exclusive delicacy with metal and leather in all the right places. A stylish and timeless speaker, which I would guess will be just as nice to look at in ten years as it is today.
The look was designed in collaboration with Cecilie Manz in 2012, but has received design updates over the years. The perforated pattern has been given a more modernised look, and angled lines and rounded corners are repeated.
The construction is 45 percent air-transparent, to ensure a clear and refined sound. It is not particularly small, but still easy to carry with a proper leather handle. In terms of sound, bigger is also better, so Beolit ​​20 strikes up the expectations for proper sound.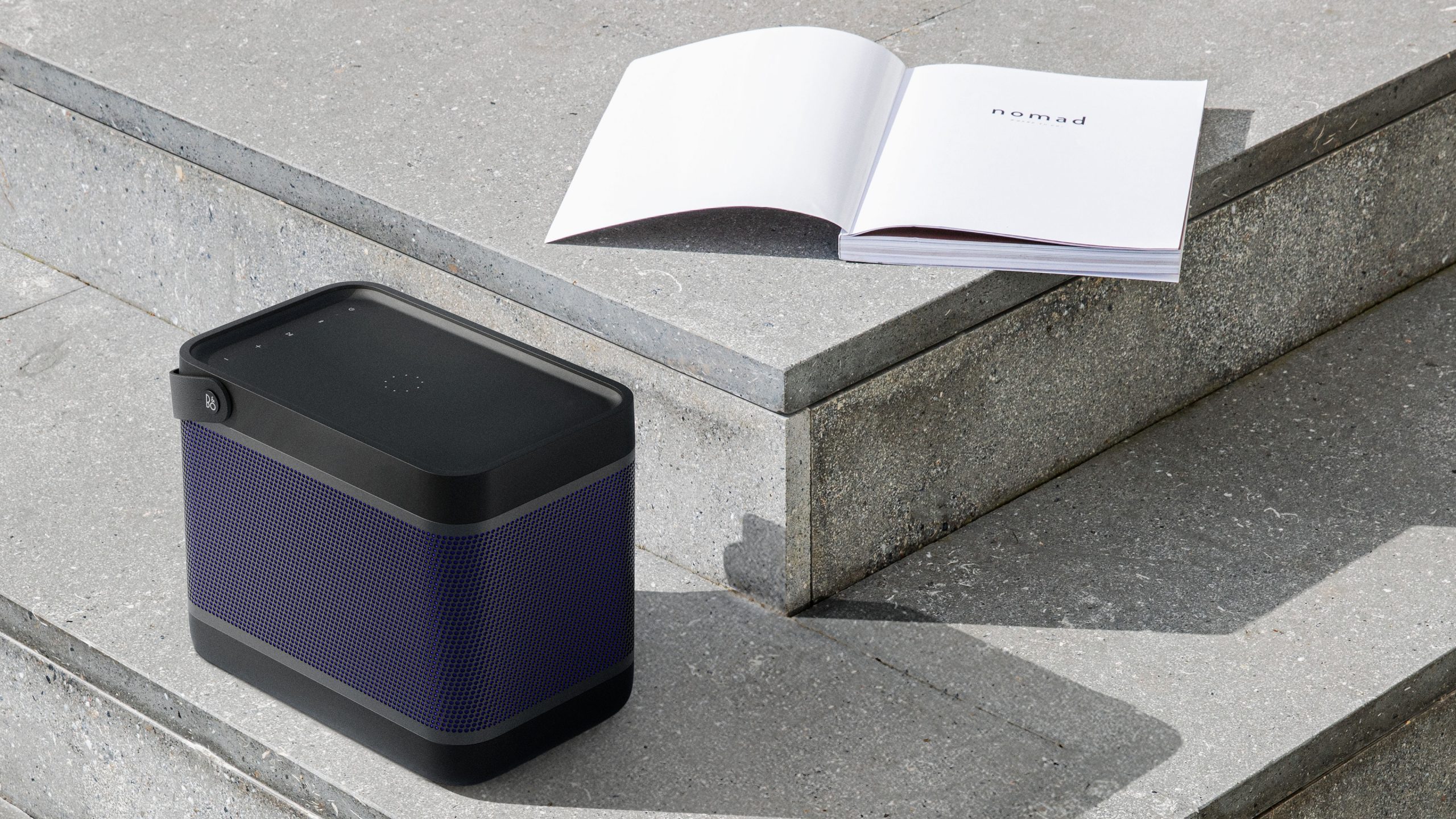 Wireless mobile charging
The functionality is worthy of a speaker in 2021. At the top is a 5 watt Qi charger that charges the mobile phone or your earbuds wirelessly. The disc has a large surface, and the phone should be approximately in the middle to charge.
The battery life is the longest so far from a B&O portable speaker. From the 3,200 mAh large battery, you should be able to squeeze out 37 hours of background music, or eight hours at louder listening levels. This is 30 percent more than what the appearance-identical predecessor Beolit 17 is stated for, thanks to a larger battery (Beolit 17 has 2,600 mAh) and more energy-friendly technology.
USB-C is used to charge the speaker, and a 45-watt charger is also included.
No Bluetooth 5
It is still a bit strange that Beolit 20 does not have a newer Bluetooth codec than 4.2. If it had 5.0 or 5.1, it would use even less power. You could also have a so-called multipoint connection, ie the speaker could have been connected to both the mobile phone and, for example, a laptop. If you wanted music from your laptop, but calls from your mobile – without reconnecting.
Good wireless range
Theoretically, Bluetooth 5 could also provide longer wireless range, but hardly in this case. Outdoors, I could move Beolit 20 around 50 meters from my mobile, before the sound started to drop out. So range is no problem here. And you wouldn't want to go that far from your expensive belongings anyway!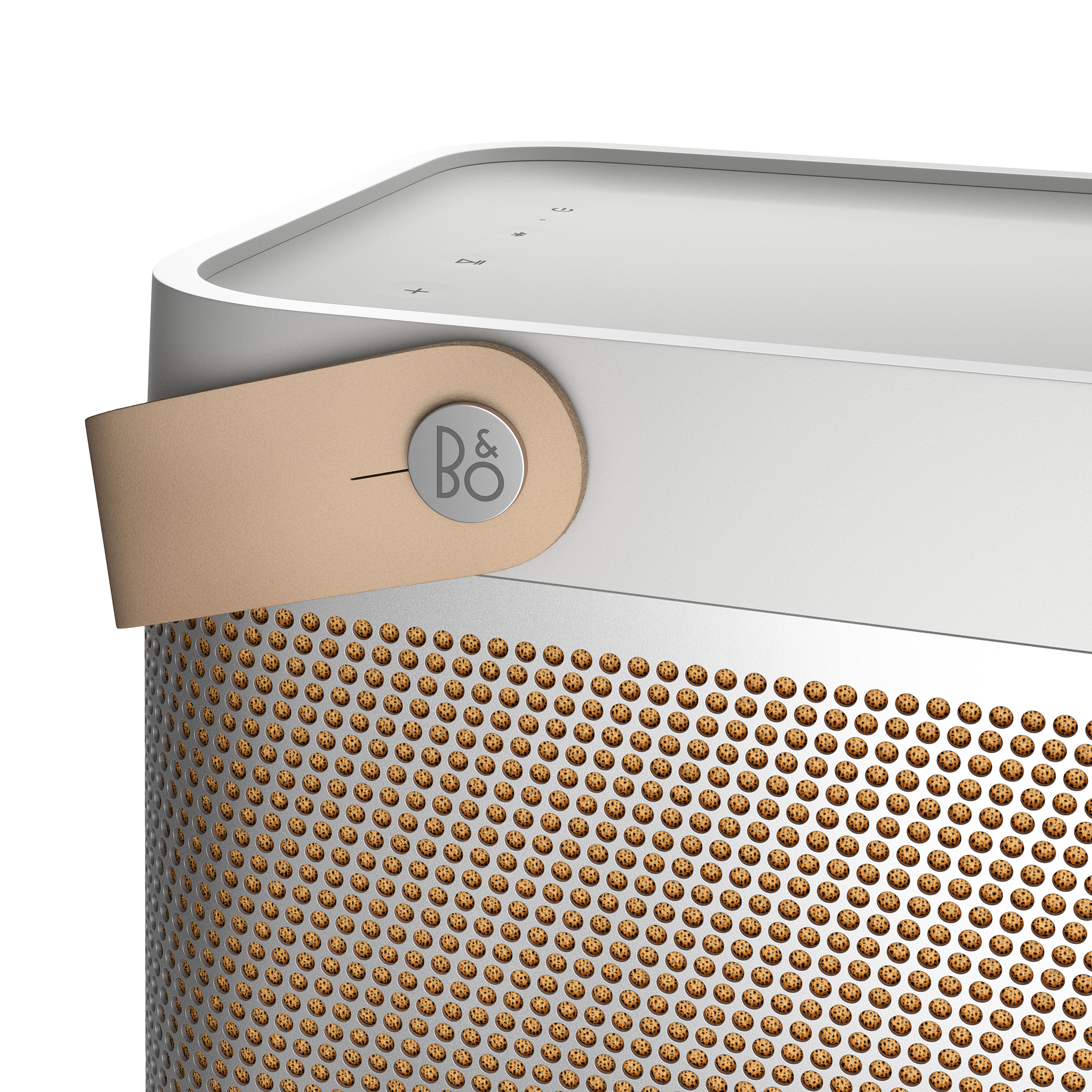 Connect two in stereo
If you want, you can buy two Beolit 20 and connect them wirelessly in stereo. Then the stereo image will be many times larger, and to a greater extent project outside the speakers. You will fill a larger area with louder sound.
If you have an older Beolit 17, this can be connected in party mode with Beolit 20. Alas, not in stereo, but you get the same sound from both.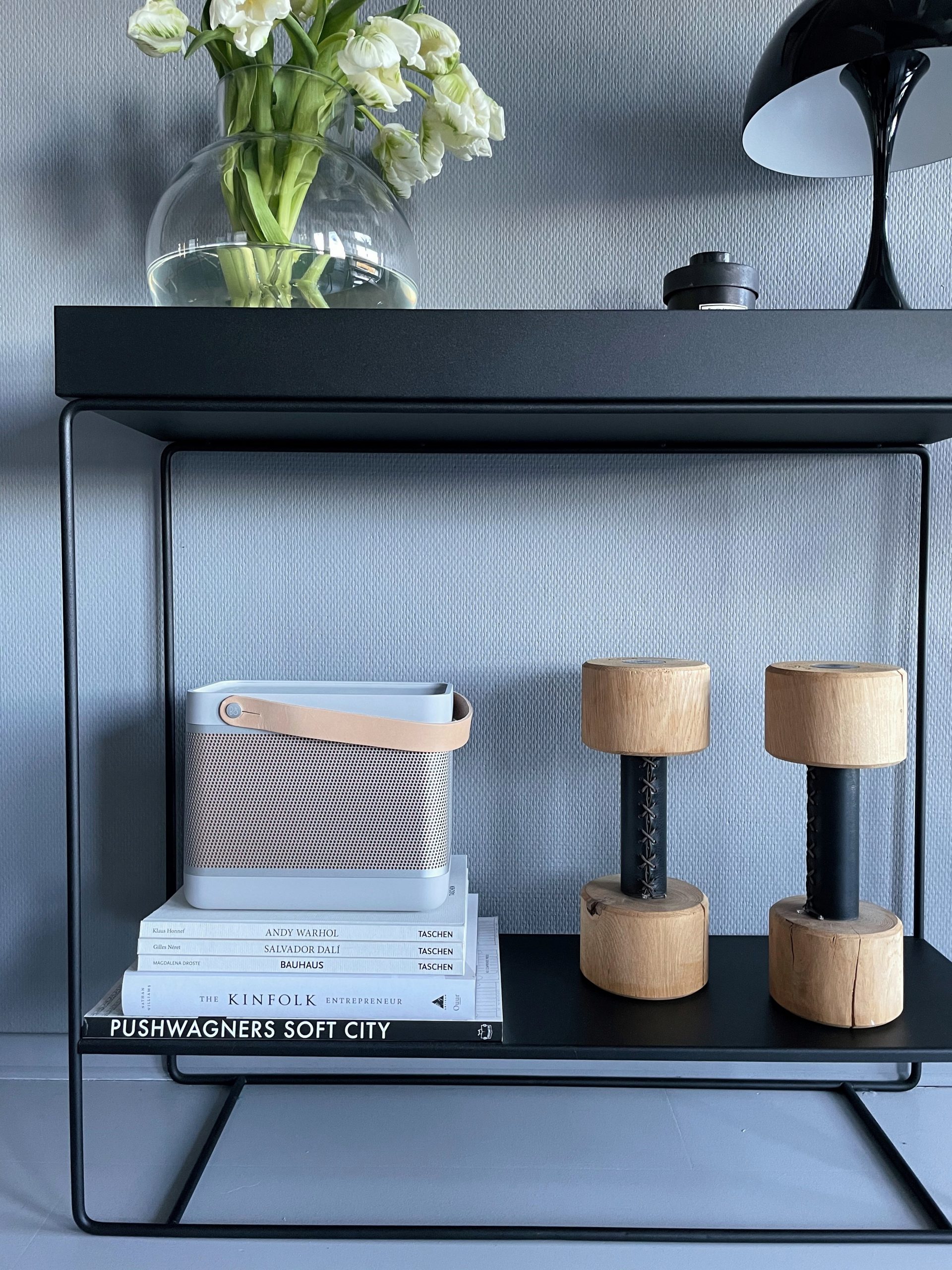 The sound of Beolit 20
Beolit 20 has the same sound as its predecessor. It means first and foremost a much louder bass than I had expected. Although my colleague John Hvidlykke praised Beolit 17 for just this.
Electronic pop music is brouht to life with the party bass, while singing voices sound clear and open. I also like how acoustic guitars sound, with a good foundation, and you can play classical music on this. Just be careful with the sound level, because the timpani crescendos might get a little compressed.
Regardless of the music, it is very easy to like this sound. Details and grandeur at once are not to be despised. Here you can thank a 5.5″ woofer with a long stroke length, together with three 1.5″ full-range elements and two 4″ passive drone units. A lucky constellation, for this speaker sounds anything but boring.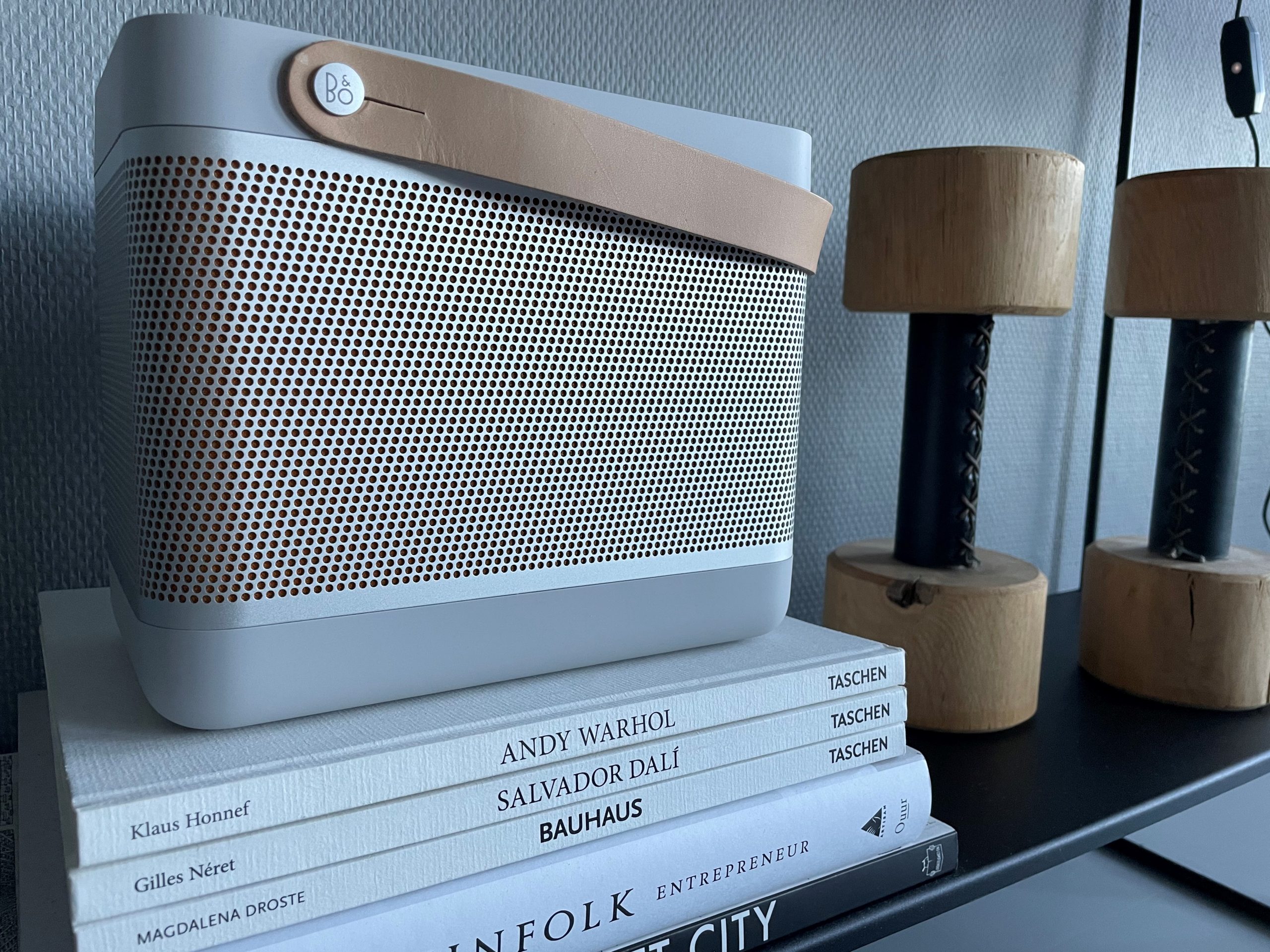 Slightly thin midrange
I still wish the midrange had more size. The soreness in Springsteen's voice on One Minute You're Here comes out well, the rasping from the vocal cords is nothing to speak of. But it still gets a little nasal, because the midrange does not sufficiently connect the consonant area with the chest sound. There's something in the middle that gets a little thin.
The bass is also slightly stressed, and the bass guitar on Ani DiFranco's Revolutionary Love makes the woofer rattle. And not at that extreme levels. OK, maybe a little above average…
Furthermore, Beolit 20 definitely sounds best if it is placed at ear level. If it is too low in relation to the listener, the bass will drown out everything else, and it sounds woolly and on the verge of unengaging. However, you do not need to have it angled directly towards your head, because on the horizontal plane the spread is better.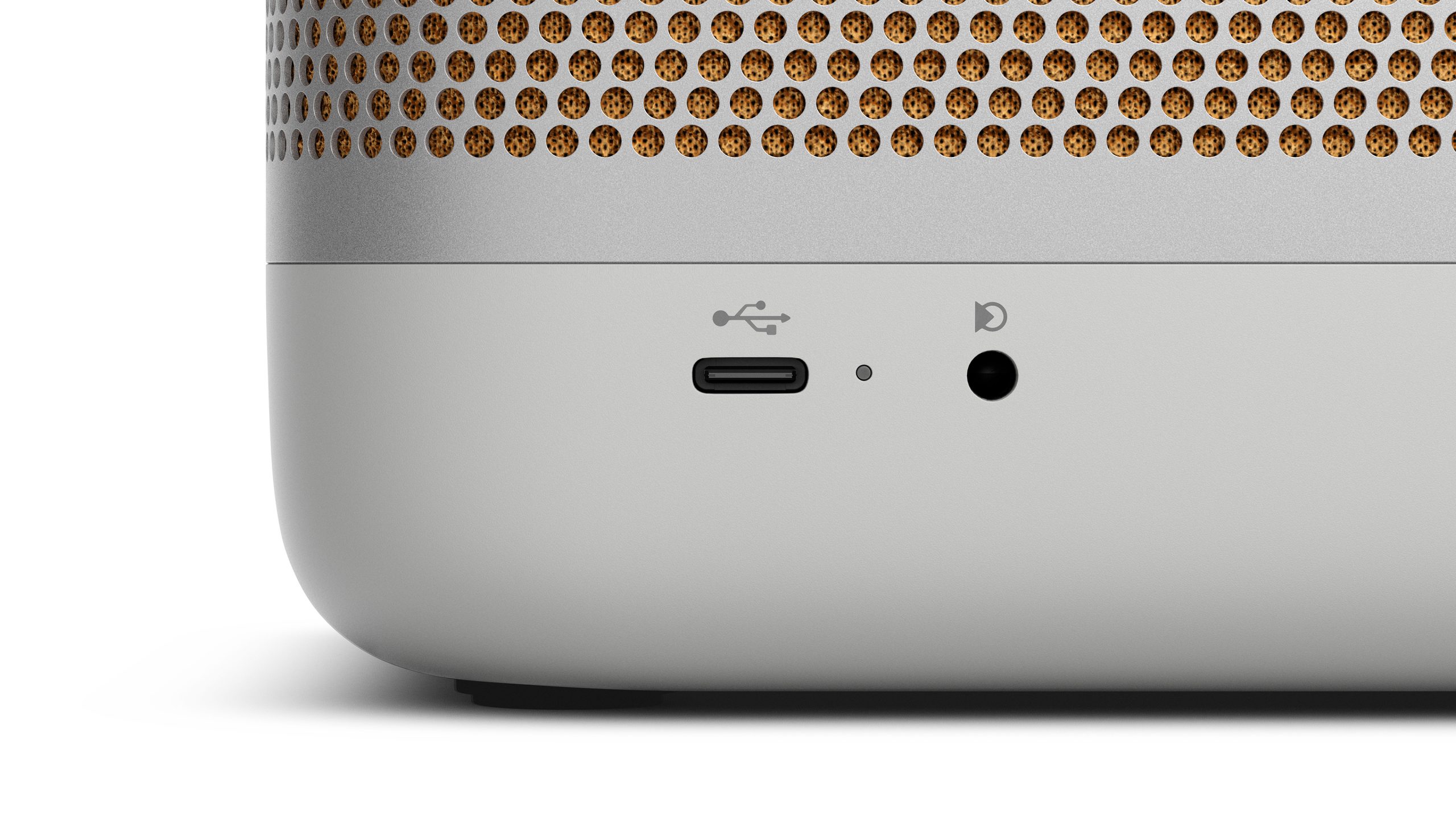 Competitors
Compared to some competitors, the Beolit ​​20 sounds significantly cleaner and more open than the JBL Boombox 2, but not as powerful. The Ultimate Eears Hyperboom is also more powerful than the Beolit ​​20, and with the EQ function you can get better sound from it than from the Beolit ​​20, and at a 20 percent lower price. But of course you do not get the superior B&O design. Sonos Move is another competitor. Poorer battery life than Beolit ​​20, and not as portable. But with multi-room function and a sound that automatically adjusts to the environment. Move is also cheaper than Beolit ​​20.
Conclusion
Beolit ​​20 from Bang & Olufsen is a very good portable speaker, which plays loud enough and mostly just sounds delicious. The bass is full, and there is plenty of detail upwards. Definitely sound in the premium class. Something must be drawn for a slightly slim midrange, and because the speaker is a little too directional in the vertical plane.
In terms of design, the speaker is gorgeous, the feeling of quality is fabulous, and we especially like that we can charge the phone on it – wirelessly.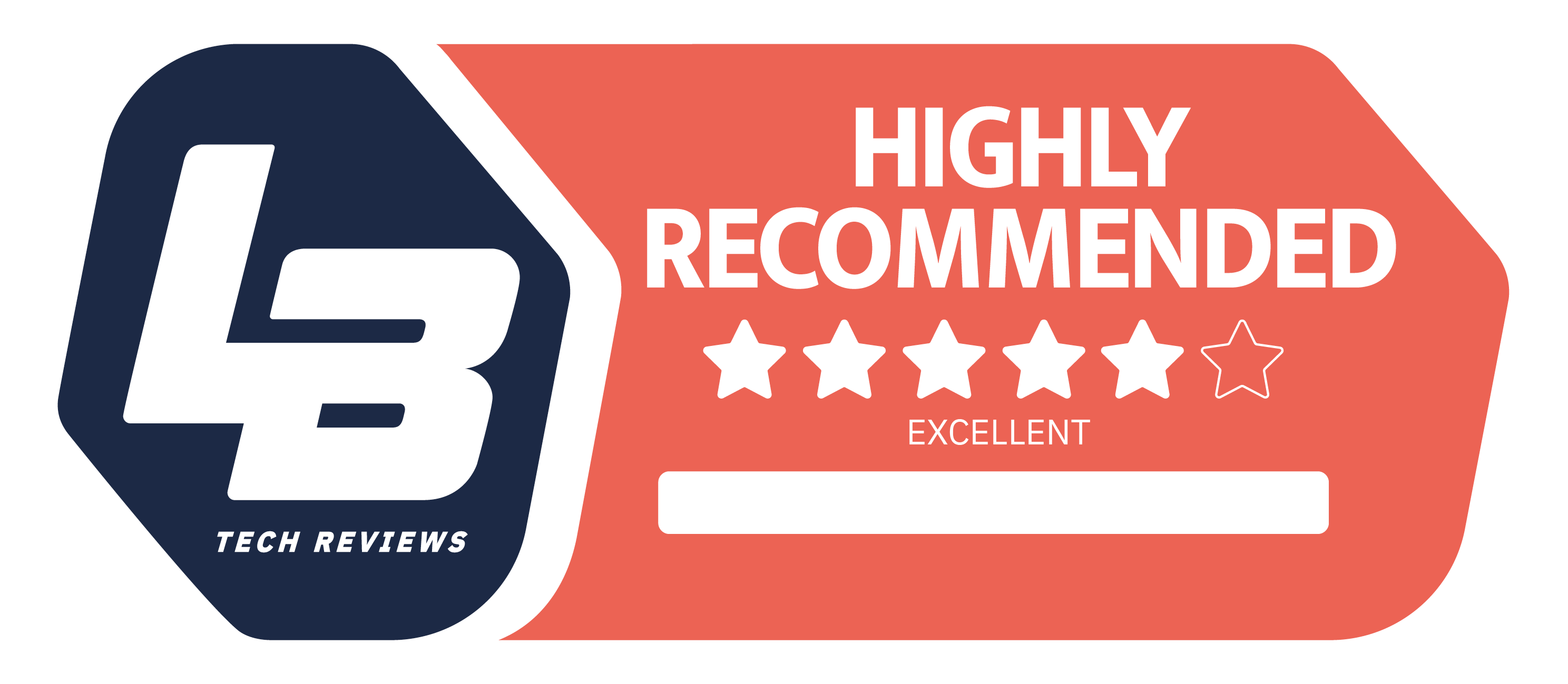 Premium
We think
Nice and well resolved sound, good bass fullness, beautiful design and quality feeling. Charges your mobile wirelessly.
Restrained midrange, the bass quickly becomes woolly and swollen when placed wrongly. The speaker needs to reach ear level to perform at its best. No IP certification for weather resistance.