The small R-14PM are among the smallest models from the Americans, and the fondness for HORN applies as much to these as to other Klipsch speakers. R-14PM uses the patented Tractrix horn together with a 4" bass/midrange, in a tiny bass-reflex enclosure.
Instead of imitation wood, Klipsch opts for a slightly sad and "cheap" vinyl finish on the "cheap" Reference series. All the connections are made in one speaker, while a supplied speaker cable is stretched over to the other. With its own remote control and good connectivity, the R-14PM is excellent as a complete sound system.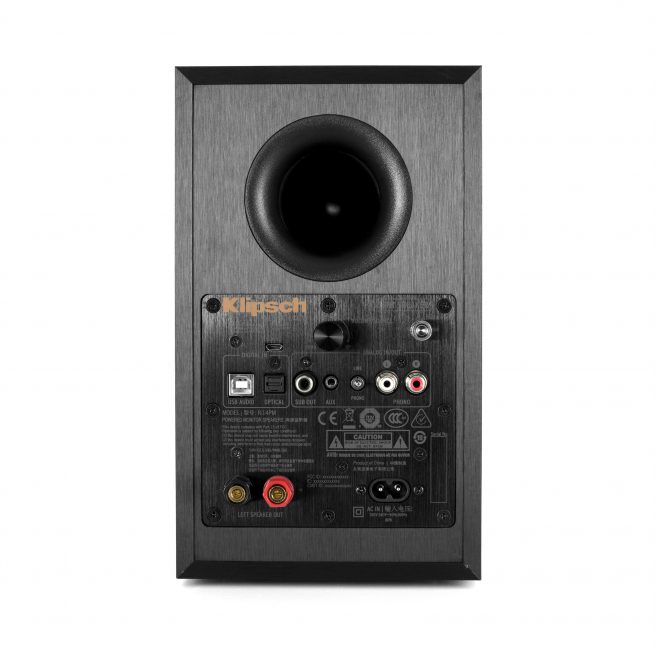 Sound quality
They swear by horn-loaded speakers at Klipsch, partly because it increases the efficiency and ability to play loud, clean and clear. And it works, it truly does!
Mathias Eicks's lovely trumpet rings freshly into the room. And the test panel actually gets a little teary eyed once we play Mercedes Sosa's emotional Kyrie. The small Klipsch speakers create a massive soundscape and manage to render Mercedes' broad voice range without adding any "brakes" in the dynamics.
The Eminem classic Without Me, R-14PM shows that they can play loud and clear with no signs of stress. Eminem's quick and confident lines are hard-hitting just as they should be. The synth bass may seem a little slim at times, but this has a natural explanation.
A small, compact speaker with a 4-inch subwoofer has its physical limits within the bass area. But to our ears, Klipsch has prioritised quite correctly. Instead of "cheating" with the sound y adding excessive bass at low volume, they have made a speaker with the correct sound balance. The R-14PM is also excellent together with an active subwoofer, not least thanks to its own volume controlled sub-output in the back. You get the best combination of them all, since none of the other test participants can match Klipsch's dynamic qualities in treble and midrange.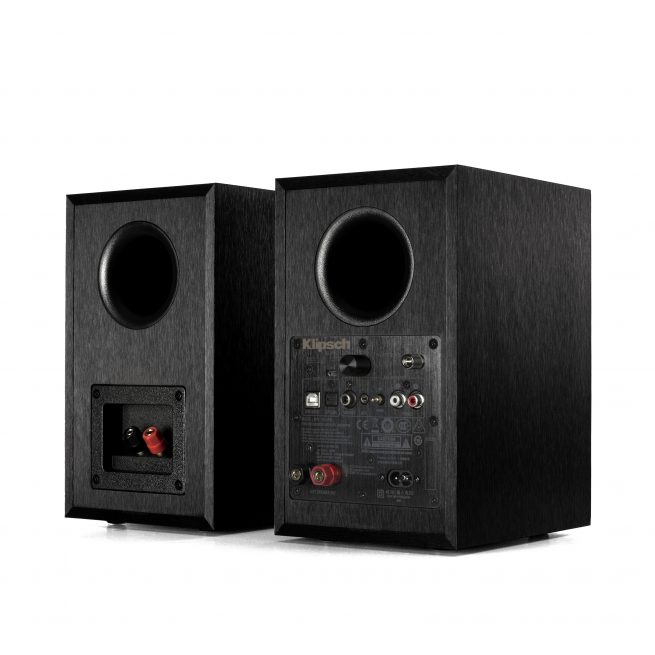 Conclusion
The Reference series from Klipsch is one of our favourites among passive speakers, known for its resilient and energetic style of play. And the active version does not bring shame on its roots: Here there is plenty of pep and speed in the midrange and treble, and good cohesion in the sound picture. The bass may seem a bit slim, but those who mount the speakers close to the wall or in a bookshelf will experience a nice bass response. Klipsch R-14PM gave the best sound of the test!