Jonas Ekelund
Published

2020-10-21 - 9:27 am
Reliable camera for photographers. Top performance and long battery life. Excellent 120 Hz screen. Headphone jack and good sound.
No wireless charging. Outdated selfie camera. The photo booth does not exploit the potential.
Specifications
Operating system: Android 10
Screen: 6.1 "120 Hz OLED 21: 9, 1080 x 2520 (449 ppi)
Processor: 2.84 / 2.42 / 1.8 GHz octacore Snapdragon 865
Memory / Storage: 8 GB / 128 GB + 1 TB µSD
Cameras: 12 Mp f / 1.7 24 mm + f / 2.2 16 mm + f / 2.4 3x telephoto
Selfie camera: 8 Mp f / 2.0
Wireless: 5G, Wifi 6, BT 5.1, NFC
Dimensions / weight: 158 x 68 x 8 mm / 163 grams
Battery: 4,000 mAh, 21 W charge, not wireless
Web: sony.com
Many liked Sony's Compact models because they – despite their smaller format – did not compromise on performance. With last year's introduction of the Xperia 1 as the flagship, the name disappeared, and instead we got the Xperia 5 as the smaller model. We liked it, but it was not very exciting. Now comes the Mark II version (which we got earlier this year with the Xperia 1 II), where Sony had not only slimmed down the big brother's features, but in fact also gave us certain news that we had not expected before in the Xperia 1 III.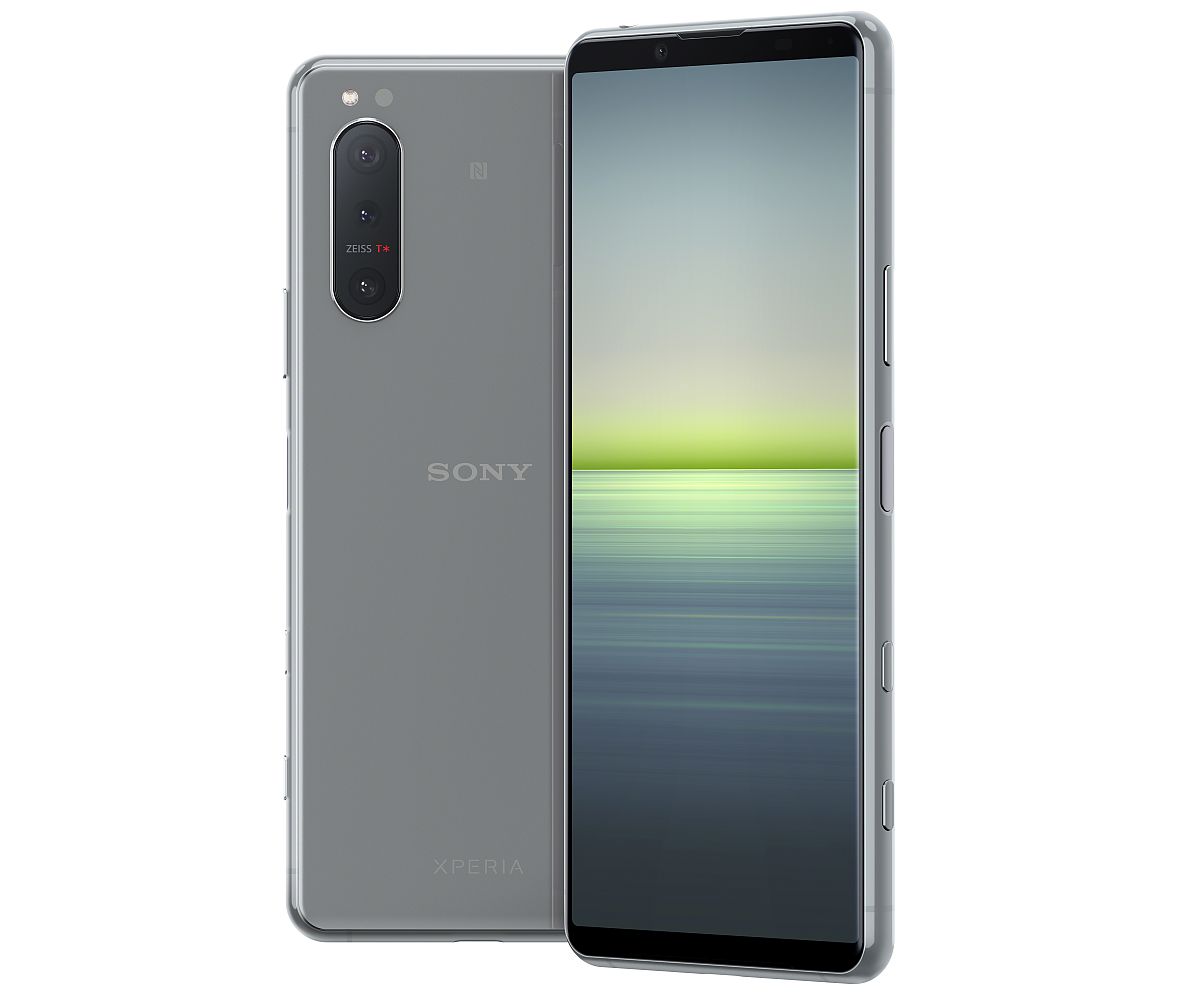 Appearance and construction
The front and back are covered by Gorilla Glass 6, and the frame is made of aluminum. Oddly enough, the edges are rounded instead of edged, which has previously been Xperia's hallmark. It is more comfortable in the hand, but makes the look more anonymous. Sony continues with its special 21: 9 format on the screen, which makes the phone narrower so that it is easy to grab despite the screen size. It makes on the other hand the phone very high so that it is difficult to reach the upper part with the thumb.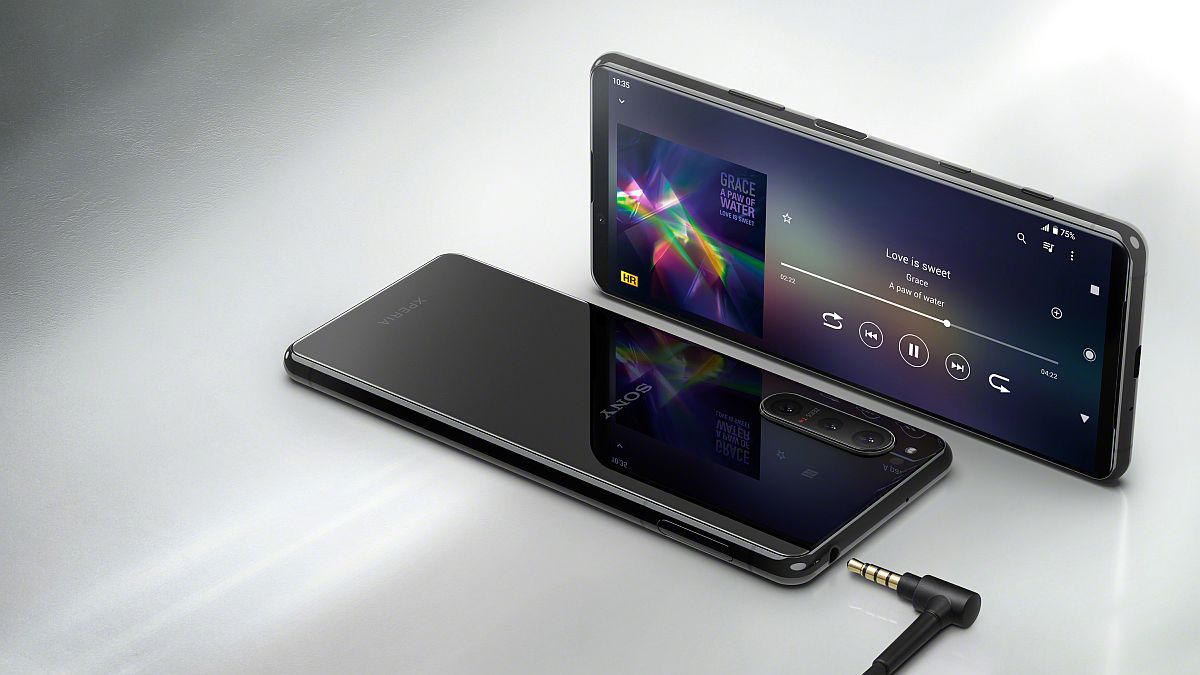 Along the right edge we find the volume control as well as the on button with built-in fingerprint reader. Which seems to have been reborn when no one less than Apple unexpectedly introduced it on the new iPad Air. Under a dedicated Google Assistant button, which is admittedly better than Samsung's hated Bixby button, but still a bit annoying. As well as the significantly more liked push button for the camera. On the left edge there is a slot for either dual SIM cards or SIM + SD cards. Despite the fact that the hatch does not require tools, Sony has still managed to keep the phone IP68 waterproof!
Screen
The screen is the big difference from the Xperia 1 II. On the one hand, it is of course a little smaller and that it is insanely high resolution. On the other hand, it's Sony's first monitor with 120 Hz refresh rate. In the choice between less choppy animations or unnecessarily high resolution, the choice is simple. The Xperia 5 II actually has a better screen than its big brother! The OLED screen is really bright, and Sony has used its tricks from the TV department to get really good color reproduction and picture quality.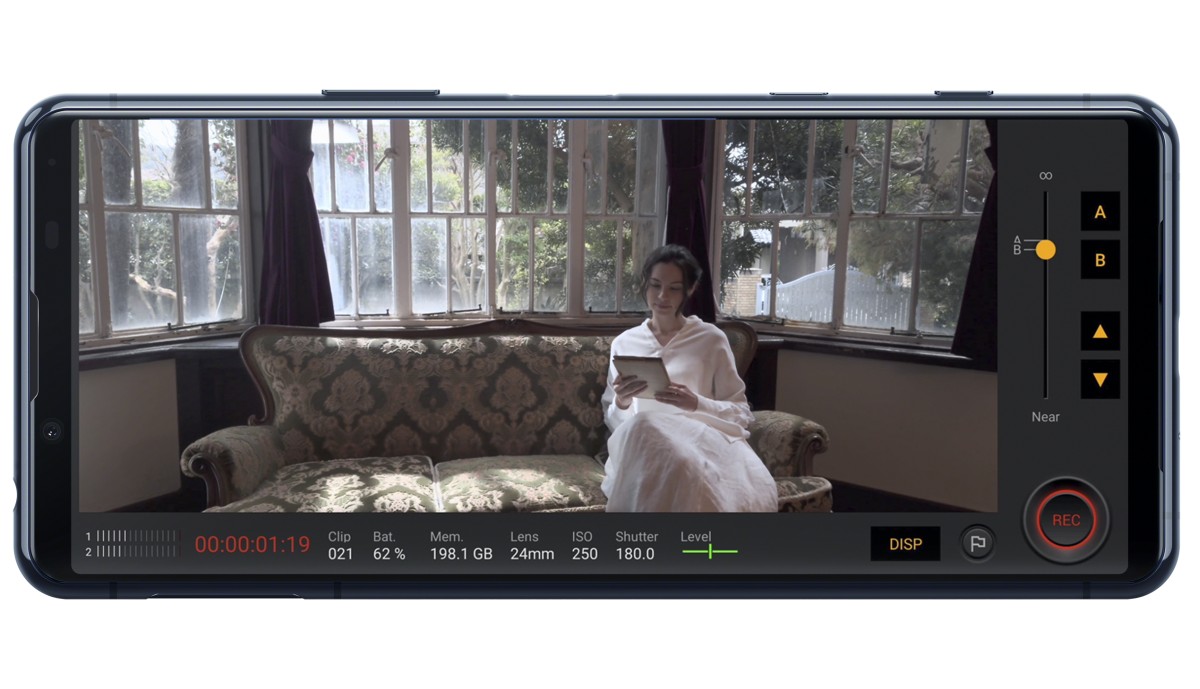 As mentioned, the screen is in 21: 9 format, which is motivated by the fact that many movies are in that format. The problem is that there are almost no mobile-friendly movies. Instead of getting black edges above and below the film, as on regular mobile screens, we get it on the pages instead. On the other hand, we agree that it is a practical format for social media, where you can read more on the screen before you have to scroll further.

Camera
The Xperia 5 II has received the same updated camera package as the Xperia 1 II, which means a significantly larger sensor for the normal and ultra-wide-angle lens as well as 3x optical zoom instead of 2x. On the other hand, the TOF sensor is missing, so it does not focus as quickly. Sony sticks to 12 Mp for all focal lengths, making them fast. And unlike many other manufacturers, the ultra-wide angle is not treated as less important, but maintains the same quality as the other lenses.
With the regular camera app, you normally get good pictures in everyday situations, and the telephoto lens produces sharper images in 3x than many competitors. The colors are weaker than the competition, as Sony strives for a realistic result. On the other hand, it has the same problem as before with HDR and dark environments. This can be solved by using the Pro camera, where you get access to all settings as on a Sony system camera. Here it is possible to get a very good result. So why can't amateurs access it in auto mode?
Sound
Sony is one of the few manufacturers that seems to care about the sound. For example, they have kept the headphone output, which is perhaps not so strange, as they also produce excellent headphones. They have retained a small edge on the top and bottom of the screen so that you can have forward-facing stereo speakers. Inside, we find high-resolution audio, Dolby Atmos, Sony's LDAC wireless audio codec and compressed audio upscaling.
In use
To take advantage of the long-narrow screen, Sony has added some clever customizations. For example, there is a separate system for sharing the screen so that you can have two apps up at the same time. There is also a side menu that you can open with your thumb to reach common apps and functions. Otherwise, Sony keeps the interface fairly clean and by Android 10 standard. However, one has to endure that they send with a lot of their own apps, as well as boring enough some third-party apps.
Performance
On the inside, the phone has gone up from Snapdragon 855 to the same Snapdragon 865 as in the Xperia 1 II. This means that it has become 10–20 percent faster. Thus, it is one of the fastest mobiles, despite being among the smallest and cheapest top mobiles. The upgrade has also given it 5G, which admittedly reaches gigabyte speeds in our measurements, but which is still 20 percent slower than Samsung and Huawei.
Even more impressive in terms of size is that the battery has been increased from 3140 mAh to 4000, ie as high capacity as on the larger Xperia 1 II. It actually gets the same battery life with 120 Hz update turned on, and just over 1.5 hours longer battery life than its big brother with the same screen frequency. You have to go up to the larger Xiaomi Mi 10 Pro and OnePlus 8 Pro to find mobiles that beat the Xperia 5 II's excellent battery life. On the other hand, it is a pity that it does not support wireless charging, as all competitors have today.
Conclusion
Many manufacturers have tried to make smaller and cheaper versions of their top models, but it has always ended in compromises. Sony on the other hand with the Xperia 5 II has shrunk its top model, giving the same performance, the same cameras, faster screen and longer battery life at a more appealing price. You even get headphone jacks and stereo speakers. Sony's most impressive mobile phone in a long time, and something for competitors to watch out for.