Peter Gotschalk
Published

2020-09-04 - 9:30 pm
High-resolution OLED screen in 21: 9 format is among the best on the market, and provides a mobile cinema experience. Also high performance, dedicated camera button, wireless charging and unique sound.
The 21: 9 format leads to black bars on some video formats. Among other things, the camera has problems with exposure in certain situations. Side Sense works poorly and is mostly irritating.
Specifications
Operating system: Android 10
Screen: 6.5 "21: 9 HDR OLED, 4K (3840 x 1644), 643 ppi
Processor: Qualcomm Snapdragon 865
Memory: 8 GB RAM / 256 GB storage (+ microSD up to 1 TB)
Cameras: 12 Mp 24 mm f / 1.7 m. OIS + 12 Mp 70 mm f / 2.4 m. OIS + 12 Mp 16 mm f / 2.2 124 ° ultra-wide angle +
3D iToF (primary) / 8 Mp f / 2.0 (front)
Wireless: 5G, Wi-Fi 6, Bluetooth 5.1, NFC, A-GNSS
Dimensions and weight: 166 x 72 x 7.9 mm / 181 g
Battery: 4000 mAh, 18 W Fast Charger, wireless charging
Web: sonymobile.com
Sony wants to stand out from the crowd in the mobile market. So much was clear already last year, when the Japanese electronics giant launched the Sony Xperia 1 – the most innovative mobile phone we had seen from Sony in many years.
This year's successor has been named Sony Xperia 1 II. It follows the same principle as Sony's Alpha cameras, which also retain their model numbers, and are called Mark I, Mark II and Mark III when they come in upgraded versions.
And the Sony Xperia 1 II is also more of an upgraded version of last year's Xperia 1, than a brand new product.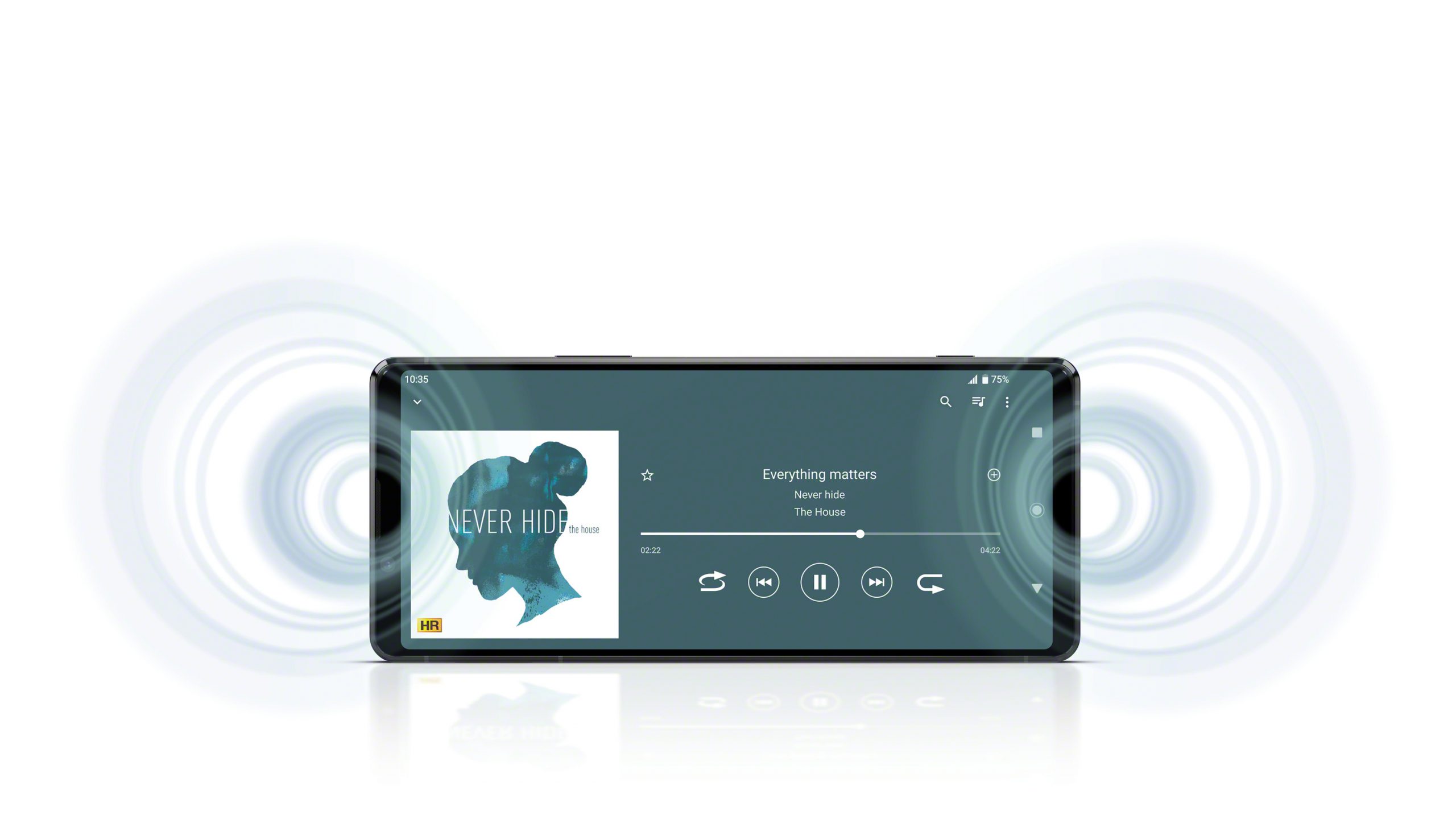 Appearance and build
Side by side, the Sony Xperia 1 II therefore looks like its predecessor in a dot. The design is elegant with Gorilla Glass 6 on the front and back, surrounded by a metal frame. Unlike last year's four variants, however, the Xperia 1 II is only available in two colors: black and purple.
Just like with the Xperia 1, this year's top mobile from Sony comes with a screen in 21: 9 format. This makes the phone slim and long, and the narrow format means that it is easy to hold in the hand, even if the screen area is 6.5 inches. It has even been added a bit at the top, as Sony has chosen to place the front camera next to the speakers in the frame above the screen itself.
If you look at the back, however, you notice a larger change compared to the previous model. The camera module, which was previously located in the middle, is now added to the upper left corner on the back. One of the reasons is that there is then room for a 3.5 mm jackstick on top of the mobile, a nice detail for the audiophiles.
Another detail is that the fingerprint reader has been moved into the on / off button on the right side of the phone, so the Xperia 1 II has a button smaller than its predecessor. Now you just have to keep track of the volume button, the on / off button with built-in fingerprint reader and then the dedicated camera button, which is a small bonus you do not get on so many other mobiles.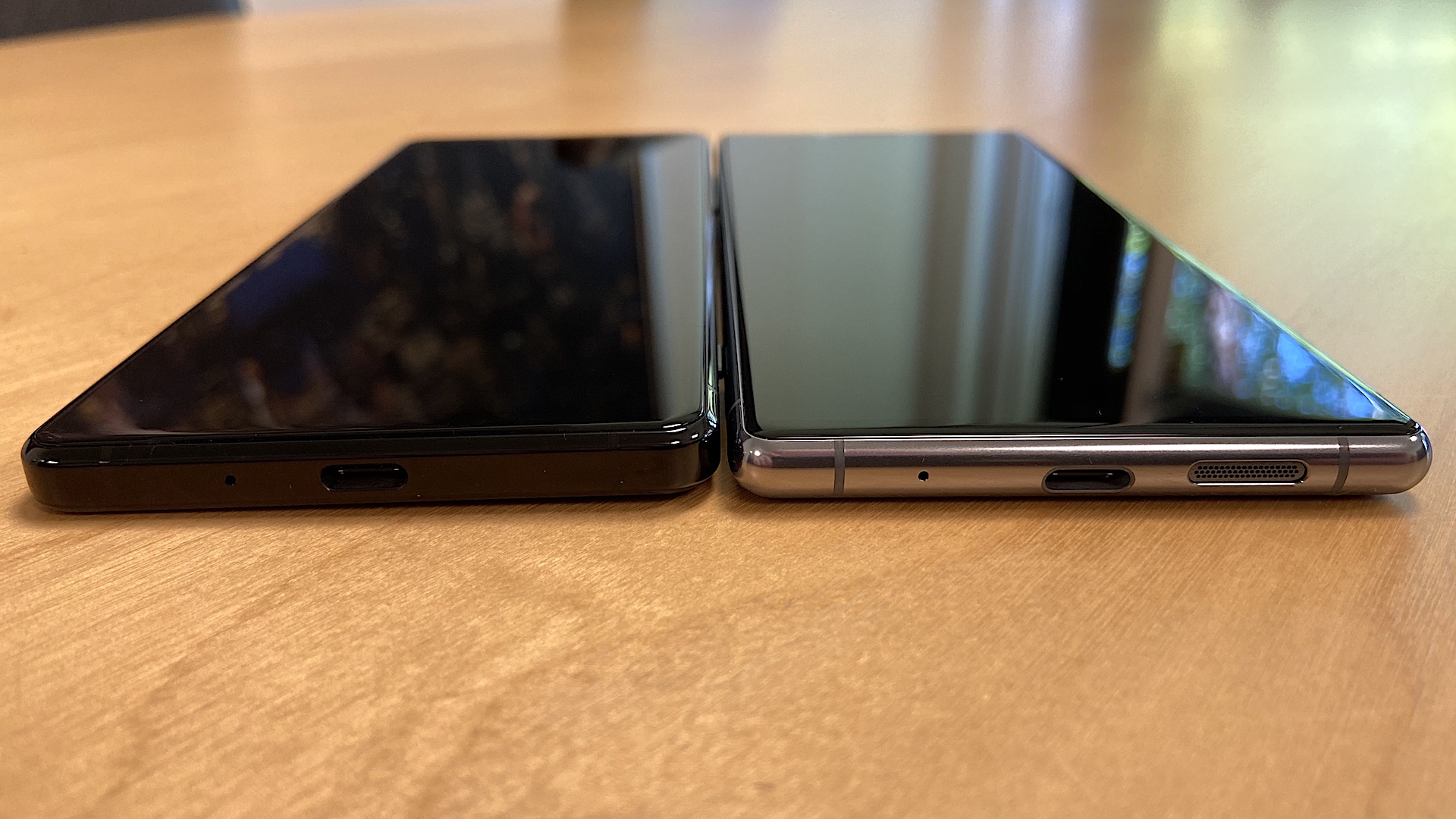 Screen
The OLED screen comes with 4K resolution, which is the highest on the market right now. No, the Xperia 1 II screen has neither a refresh rate of 90 Hz nor 120 Hz like many competing top models – such as the Motorola Edge + and OnePlus 8 Pro – but it is still razor sharp, bright and very comfortable to use for extended periods of time. In addition, a feature called motion blur reduction makes menus and icons sharper when navigating between home screens and settings. Weekend honestly… on a daily basis it is very difficult to see the difference between Sony's screen and the competing screens with higher refresh rate.
In addition, the Xperia 1 II, like its predecessor, offers the so-called Creator Mode, which makes the screen's image reproduction as color-accurate and lifelike as possible. Among other things, the technology gives the mobile screen a wider color space, while 10-bit HDR ensures more detailed reproduction of color transitions.
At the moment, the technology is supported by Netflix, among others, and the picture quality is quite impressive. On the Sony screen, the picture looks like in a cinema or on the very best TVs on the market, and it will of course be bold if the content is available in the 21: 9 format.
On Netflix, this applies to approx. two-thirds of the available movies, but the vast majority of TV series are only in 18: 9 format. Unfortunately, this means that you get black bars on the right and west side of the image. But it may be worth accepting it, when in return you get the full benefit of the content that is actually recorded and available in cinema format.
The 21: 9 format also allows you to run two apps at the same time in the so-called 21.9 multivind mode, which works very well. While Sony's Side Sense feature, which gives you easier access to open apps by placing your finger along the side of the screen, works worse, and very easily becomes an annoyance.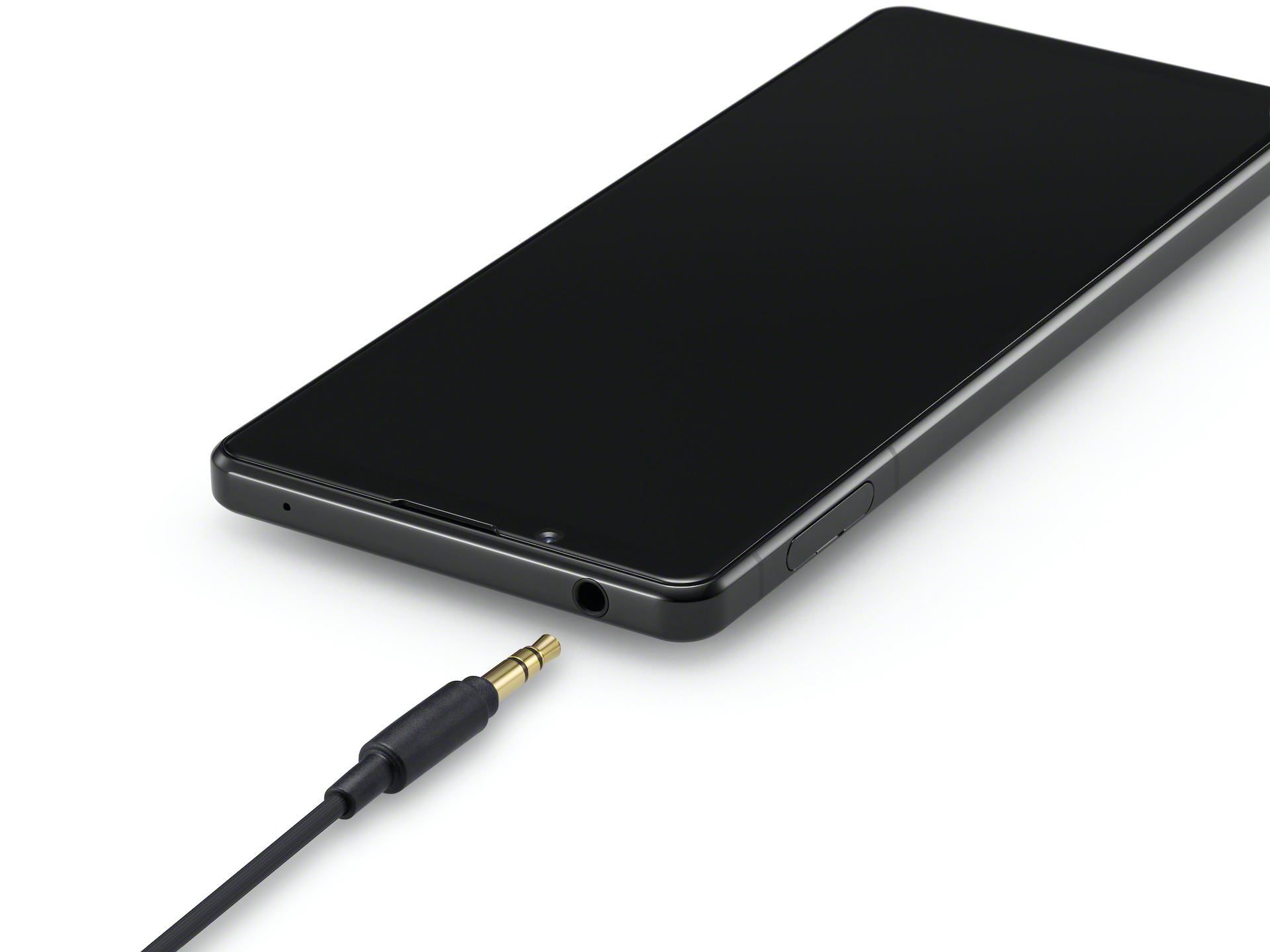 Sound
The cinema feeling from the 21: 9 format is enhanced if you use a pair of real headphones with the Sony Xperia 1 II. As mentioned, the phone, unlike its predecessor, has a built-in minijack connector, and also supports Dolby Atmos and Hi-Res Audio, including Sony's LDAC format and DSEE Ultimate technology, and with a pair of good headphones, the phone delivers a wide, comfortable and very detailed soundscape.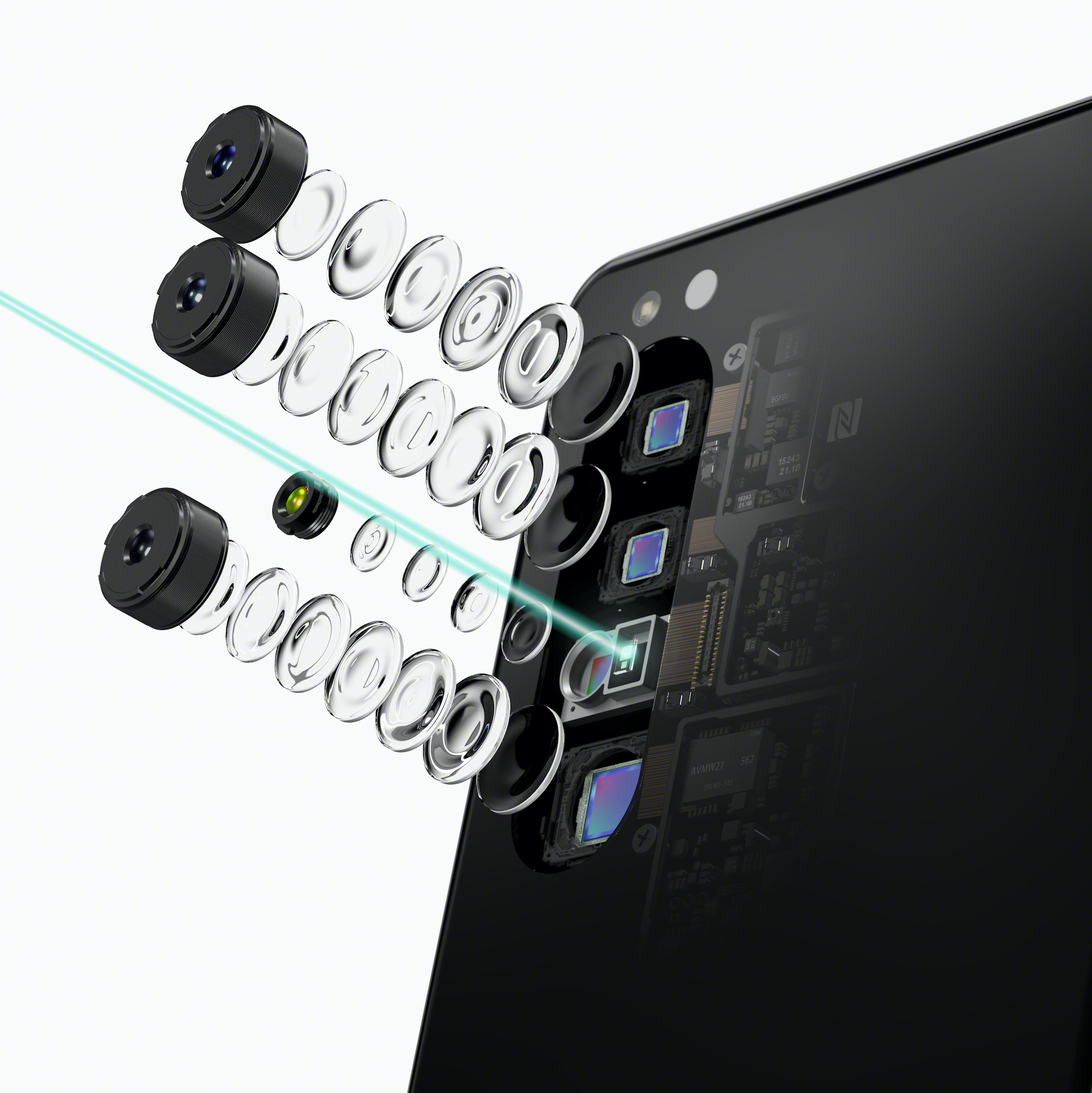 Camera
As with the Xperia 1, the camera on the Xperia 1 II has three lenses, this time with focal lengths of 16 mm (12 Mp ultra-wide angle), 24 mm (12 Mp + optical image stabilization) and 70 mm (12 Mp short telephoto + optical image stabilization), respectively.
The Cinemateography Pro app, which was introduced last year with the Xperia 1, is back, and now supports 2K 120 fps 10 bit HDR recording and 21: 9 4K HDR recording at 24/25/30/60 fps respectively.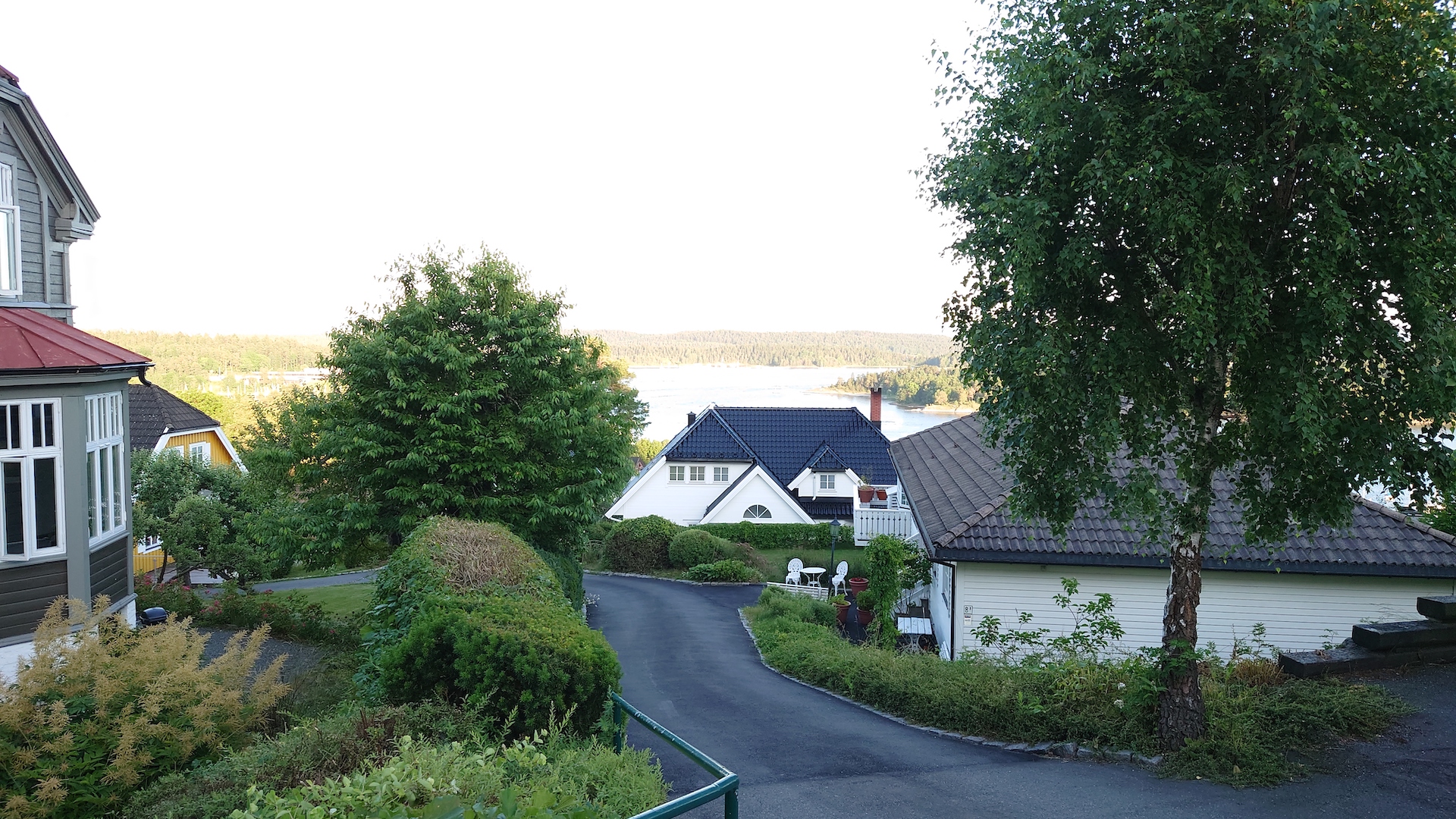 Here is an example of Sony Xperia 1 II struggling with exposure when there is a big difference between light and shadow in the subject. (Photo: Peter Gotschalk)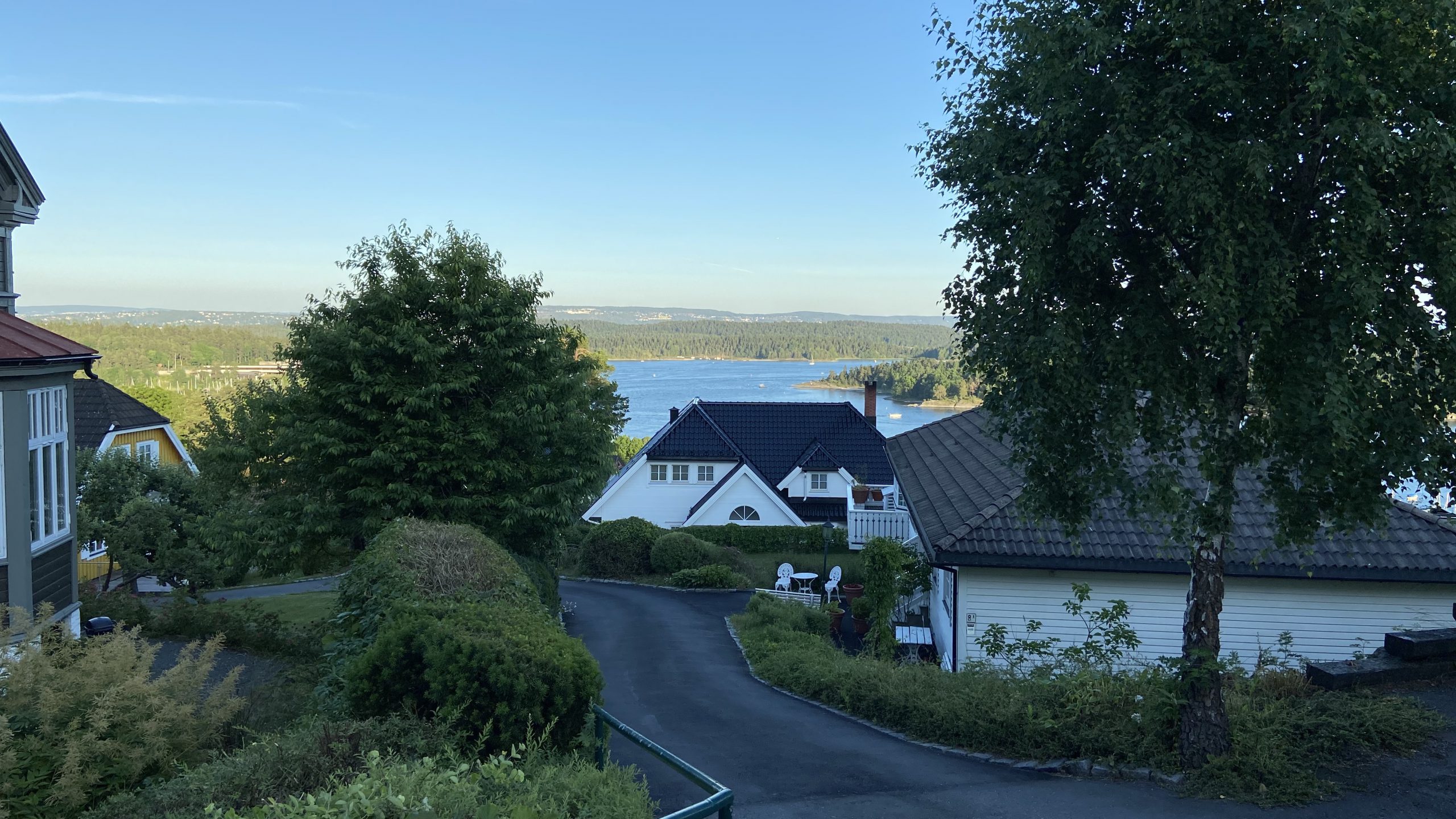 In addition, Sony with Xperia 1 II has introduced a brand new Photography Pro camera app that has basically the same interface as Sony's Alpha cameras, and thus offers manual setting of exposure, white balance, shutter speed, etc. The camera has also borrowed a few other tricks from Sony's Alpha series, including Real-time Eye-AF which follows and focuses on the subject's eyes. Xperia 1 could do this trick as well, but Xperia 1 II has added Animal Eye-AF so that the function also works with pets! However, we have not been able to test this in practice!
So if you are more than normally interested in photography, and like to spend time adjusting the camera settings manually, the Sony Xperia 1 II is perhaps the most interesting phone on the market right now. The challenges come if, like most mobile phone users, you only want to use the camera phone for snapshots, and still want a good result.
Here is a slightly difficult motif with a relatively dark forest path in the foreground and sunlight in the background. Either the image is very overexposed as here. (Photo: Peter Gotschalk)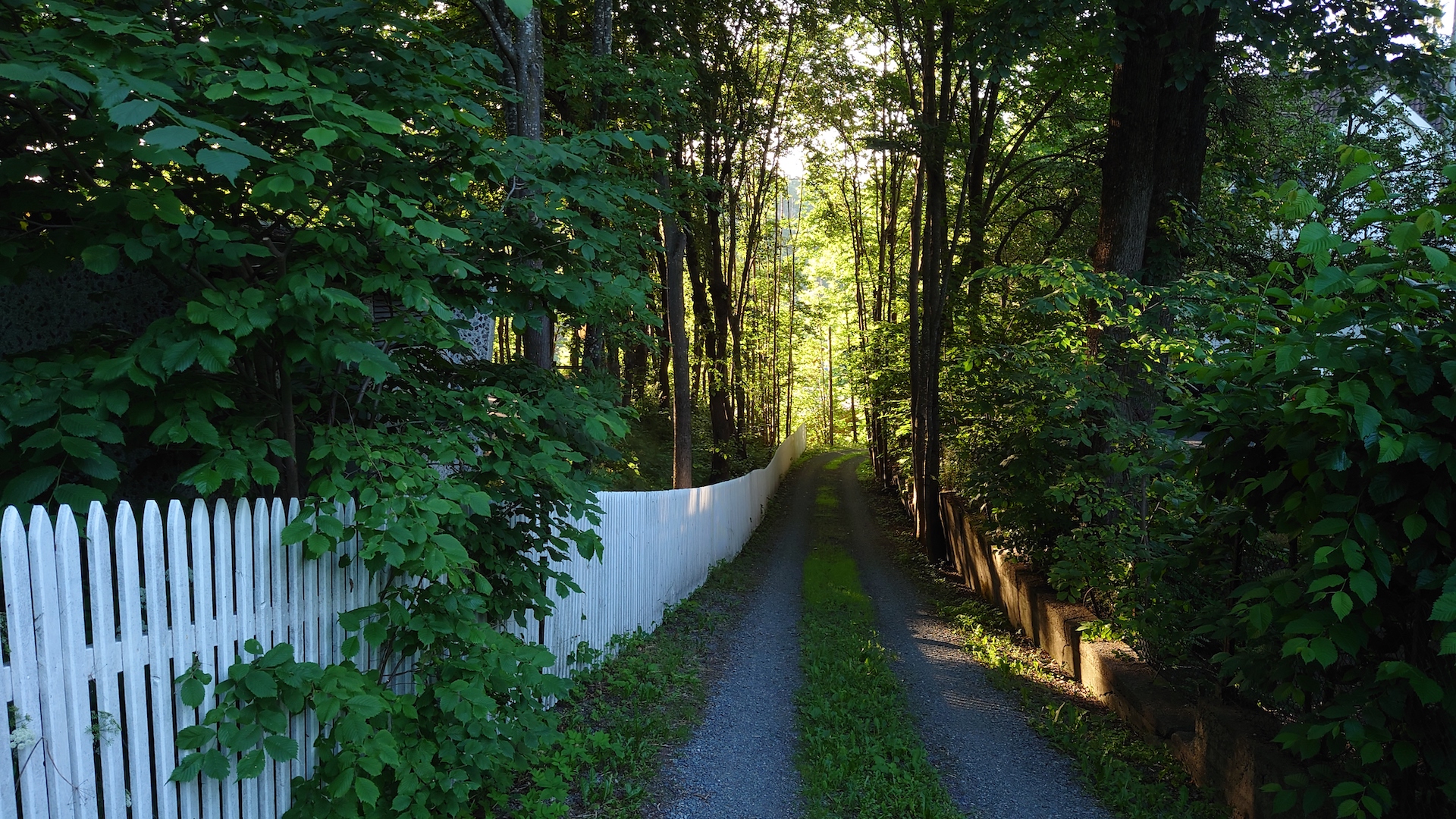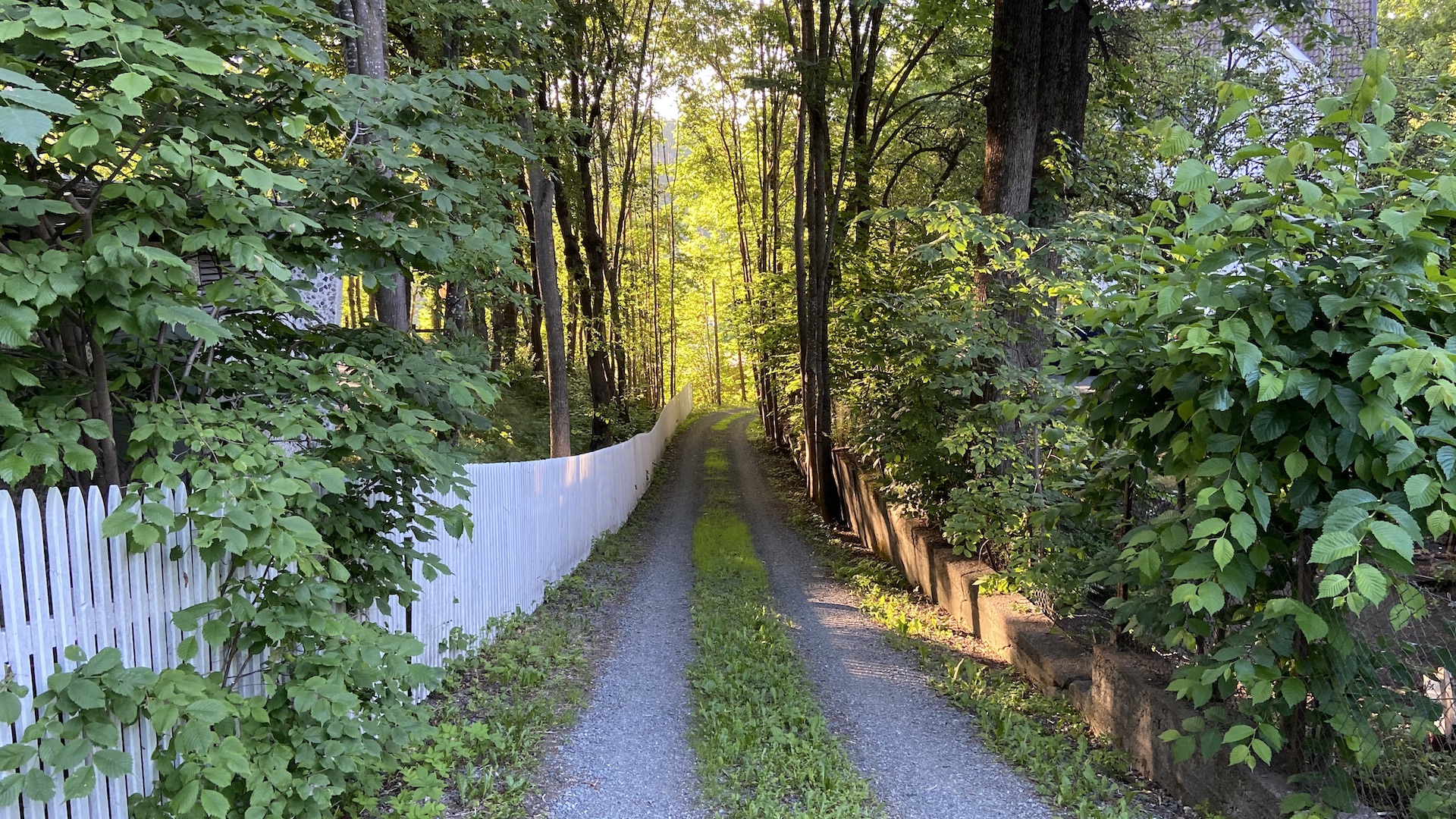 Last year we wrote about the predecessor Xperia 1 that the phone delivered fantastic and very lifelike images, where colors were reproduced correctly and the exposure was something close to perfect. But both indoors, and especially in dark environments, the Xperia 1 fought a valiant battle against overexposure. And although the problem has become a bit smaller with the Xperia 1 II, it is unfortunately still clear that Sony has a hard time developing software that delivers a good result when the process is left to the camera app's automation. For example, the app does not allow for manual activation or deactivation of HDR. Instead, the software is designed to turn on HDR itself if you shoot with automatic settings, and the environment and circumstances require it. But our test mobiles are a good example that it does not work quite as intended. The result is simply consistently either over- or under-illuminated.
It also takes far too long when switching between the three focal lengths in the camera app. Whether you go from ultra-wide angle to normal wide-angle, from normal wide-angle to telephoto, or vice versa, it takes almost a second before the camera is ready. It was also a problem last year, and it's amazing that Sony has not yet sorted this out.
Sony Xperia 1 II is the first mobile phone from Sony with 5G support. Unfortunately, we have not had the opportunity to test this in this round, but as the 5G networks become available to consumers in Scandinavia during 2020, you will have access to the lightning-fast network technology with the Sony mobile phone.
What is 5G?
The new mobile network technology is a successor and extension of the existing 4G / LTE network. The three major benefits of 5G are, in short: greater bandwidth (theoretically up to 100 times faster than 4G), greater capacity and less (almost non-existent) delay, which provides lightning-fast response times (down to 1 ms). This means that (many) several devices can be connected to the network at the same time, and that the devices communicate quickly and without any kind of delay with each other and servers on the network.
On the other hand, the coverage area for each 5G antenna is very limited. This is a significant reason why the 5G network will be far more fine-grained than previous mobile networks. This must simply be the case to ensure the necessary coverage.
Many experts believe that 5G will mean a complete change for many industries and businesses. Smarter hospitals, factories and self-driving cars (including more intelligent traffic management and increased traffic safety) are just some of the perspectives of the new 5G ecosystem.
The technology behind 5G
New frequencies: 5G will use new frequency ranges, and can be compared to widening a motorway with more lanes. This means much higher speed and capacity – and not least stability.
More antennas: 5G will in its full rollout be based on a fine-meshed network of more and smaller antennas, than for example the 4G network. Furthermore, the signal from the 5G masts can be concentrated by direction determination, which means that extremely fast speeds and high capacity can be achieved.
Standalone networks: 5G is not just "a faster 4G" – there are many other differences in the way the network works. Among other things, it is possible to establish independent private networks that can be configured to the customer's special needs. The private network is not shared with others, and thus there are no bottlenecks in connection with the basic capacity and speed. Independent networks also mean increased control over security and stability.
Performance and features
Although the Sony Xperia 1 is only equipped with 8 gigabytes of RAM, unlike other top models such as the OnePlus Pro 8 and Samsung Galaxy S20 Ultra, which come with 12 gigabytes, the performance is not noticeable. On the contrary, the Xperia 1 II performs excellently in all our Benchmark tests.
In both Geekbench 5 and AnTuTu 8, for example, it manages on a par with the OnePlus 8 Pro, which so far is the most powerful mobile we have tested.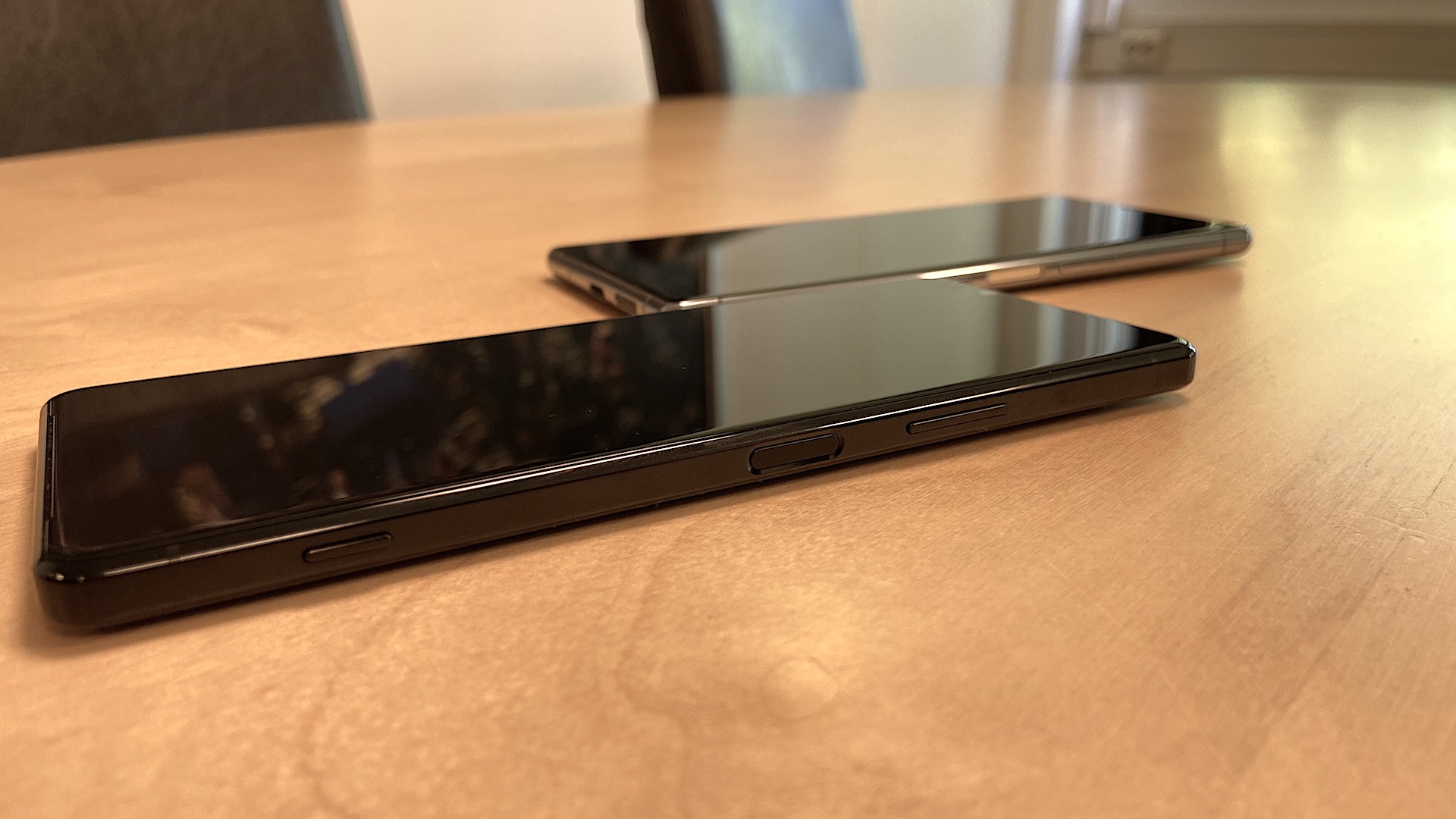 The results of the various Benchmark tests correspond well to my own subjective experience of the mobile phone: fast and very powerful in daily use. Particularly nice is that the Xperia 1 II, compared to its predecessor, has a much more powerful battery (now at 4000 mAh compared to 3330 mAh in last year's model), which means that battery life is not a problem at all, even if the phone is equipped with a power-hungry 4K screen.
As mentioned, the fingerprint reader is neither in the screen nor on the back of the mobile phone, but is instead integrated in the on / off button, and it is actually a good solution that works every time. Like its predecessor, the Sony Xperia 1 II is waterproof and dustproof (IP65 / 68), and a novelty of this year's model is wireless Qi charging of up to 10.5 W.
The Xperia 1 II comes with the same game-enhancing software as its predecessor, so you can dedicate more memory to the game running, while shutting down messages and other disruptive elements. And of course, PS4 Remote Play is also supported, so you can use Dualshock 4 controls to play on your mobile.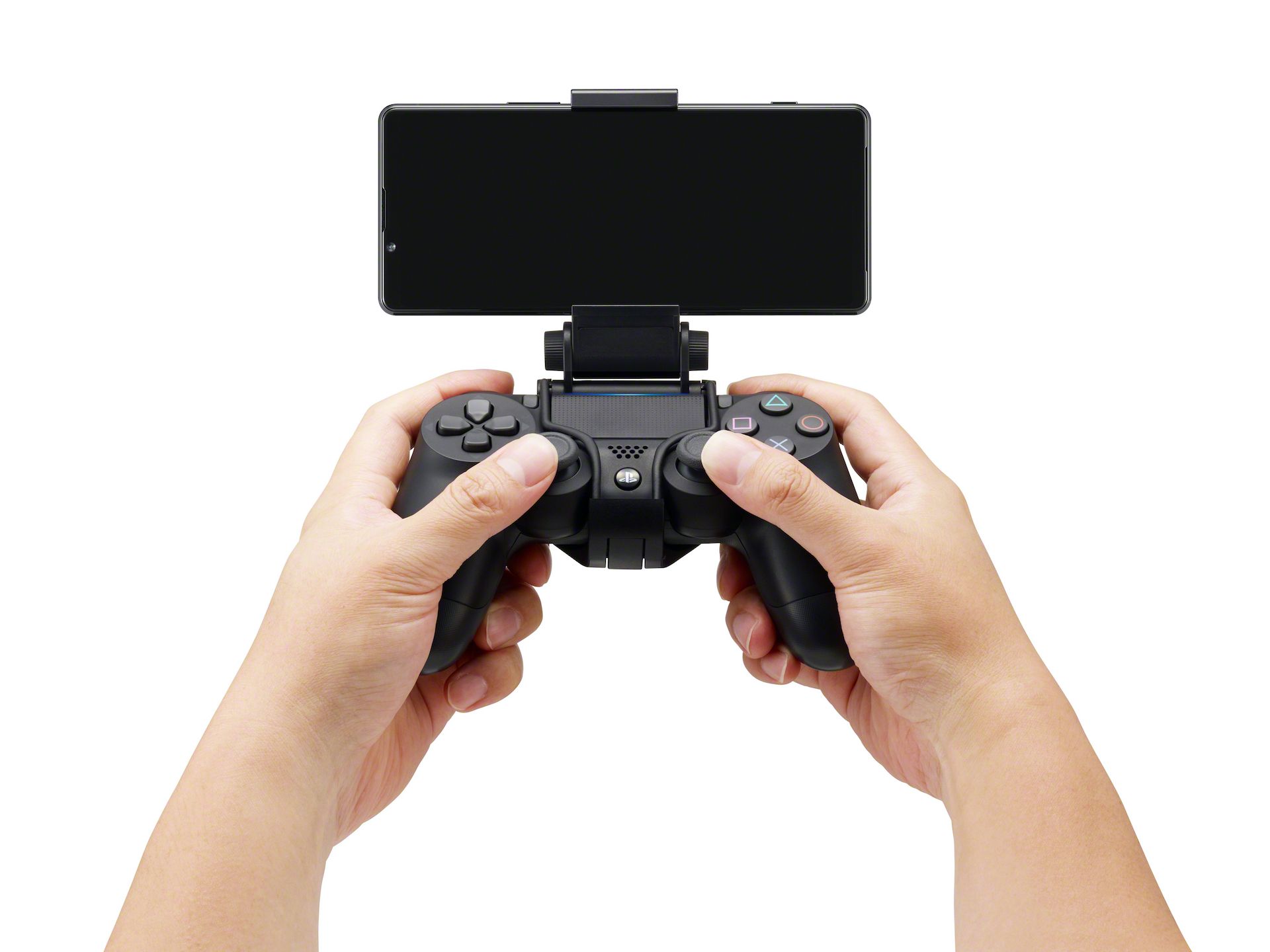 Conclusion
The Sony Xperia 1 II is in every way a better mobile than its predecessor. It is also Sony's best mobile to date. The performance is sky-high, and this year's model has also received both 5G and wireless charging. The Xperia 1 II is also among the only mobiles on the market with a 4K screen, and although the high-resolution screen has to do without a fast refresh rate of 90 Hz or 120 Hz, everything still runs smoothly and lightning fast.
And without losing your breath, because Sony has also got room for a larger battery, which gives the Xperia 1 II a battery life in the upper tier.
It also does not hurt the overall impression that Sony has also got room for a 3.5 jackstick, which together with support for Hi-Res Audio makes the Xperia 1 II a somewhat near ideal mobile for the audiophiles.
The only cut in the joy is the comrade, who just like last year is struggling with software problems that make it difficult for those who are not photo enthusiasts to produce good photos in a slightly more difficult environment.