"Don't mess with a working system," as the saying goes, and Sony's mobile strategy with the Sony Xperia 1 V is as usual. Sony is targeting the geeks and semi-professionals who are happy to take a turn with the manual camera settings, care about high-resolution sound and could easily stream for hours on Twitch while gaming on their mobile phones. Of course, the Japanese manufacturer has optimised and tweaked here and there to make the Xperia 1 V ready for 2023, but in essence, it's more of an upgrade than a completely new product.
Appearance and construction
That's why the Sony Xperia 1 V looks just like many of its predecessors. The design is elegant, with Gorilla Glass Victus 2 to protect the screen and Gorilla Glass Victus on the back, all surrounded by a metal frame.
And just like last year, the Xperia 1 V is available in three different colours, this year black, silver and khaki green. As a new feature, the back is now dimpled and non-slip, thanks to a textured glass that prevents the phone from slipping. And no more fingerprints from greasy fingers. Thank you, Sony!
Just like its four predecessors, Sony's latest flagship model has a 21:9 aspect ratio display. This makes the phone long and narrow, and the slim format means it's easy to hold in your hand, even though the screen size is a full 6.5 inches. There's even a little more room at the top, as Sony has again this year chosen to place the front camera next to the speaker in the frame above the screen.
Like its predecessor, the camera module is located in the top left corner of the back. One of the reasons for this is that Sony has made room for a 3.5 mm mini jack on the top of the phone, which is a nice touch for audiophiles.
The fingerprint reader is integrated into the power button on the right side of the phone. There you'll also find the volume button and the dedicated camera button that acts as a shutter release when taking pictures, which is a little bonus that you don't get with many other smartphones.
The camera button is located on the far right when the phone is held horizontally, and it also has a grooved pattern to make it easier to find with your fingers. Nice detail!
The display
The display on the Xperia 1 V is almost a faithful copy of the display on last year's model. The refresh rate is 120 Hz, and as we know, the high refresh rate means that the user experience is smooth when moving around the home screen, menus, etc.
What's more, it's an OLED display with 4K resolution and a maximum brightness of around 1,000 nits, making Sony's smartphone highly usable outdoors. This can come in handy when using the screen as a viewfinder when taking photos.
The Sony Xperia 1 V is one of very few smartphones on the market with such a high screen resolution, and like its predecessors, the phone also features Creator Mode, which makes the screen's image reproduction as colour-accurate and lifelike as possible. Among other things, the technology gives the mobile screen a wider colour space, while 10-bit HDR provides more detailed rendering of colour transitions.
The technology is currently supported by Netflix, among others, and the image quality is quite impressive. On the Sony screen, the picture looks like it does in the cinema or on the very best TVs on the market, and of course, it gets really cool if the content is available in 21:9 format.
Audio
The cinema feel of the 21:9 format is enhanced if you use a decent pair of headphones with your Sony Xperia 1 V.
As mentioned, the phone has a built-in minijack connector, and in addition, the Xperia 1 V supports Dolby Atmos and Hi-Res Audio, including Sony's LDAC format and DSEE Ultimate technology, as well as Sony's 360 Spatial Sound. The technology is similar to Apple Spatial Audio, and like Apple's solution, 360 Spatial Sound provides listeners with a 3D-like audio experience to add authenticity and authenticity to music. Like hearing the music live, in other words.
While Apple's solution only works with Apple Music and Apple headphones such as AirPods Pro or AirPods Max, 360 Spatial Sound works with several streaming services. First and foremost Tidal, which even has a dedicated 360 Reality Audio section in the app, but also other services such as Deezer.
On the other hand, Sony's technology is also limited to Sony products when it comes to hardware support. Without Sony headphones or earbuds – such as the WH-1000XM5 or WF-1000XM4 – 360 Spatial Sound will not work.
And the sound isn't just great with the right headphones. The phone's in-built speakers also deliver a dynamic and rich soundstage that makes playing games and watching videos on your Sony Xperia 1 V a pleasure.
Camera
The Sony Xperia 1 V is equipped with three cameras. As on last year's model, we find a 24 mm wide-angle lens with 12 megapixels, a 16 mm ultra-wide-angle lens, also with 12 megapixels, and a 12 megapixel telephoto lens.
Unlike last year's model, the wide-angle camera has been upgraded with a new sensor, Exmor T, with 48 megapixel resolution and an extra layer of photocells to improve light sensitivity and make the phone better able to take pictures in night mode, which has previously been one of the Xperia models' biggest weaknesses. Sony also promises that skin tones, for example, will look more natural thanks to Exmor T.
Kronborg photographed with ultra-wide angle, wide angle, 85 mm telephoto and 125 mm telephoto respectively. (Photo: Peter Gotschalk)
And the telephoto lens is again equipped with variable focal length periscope technology as an alternative to traditional optical zoom. This means the Xperia 1 V offers a focal length between 85mm and 125mm (85mm gives 3.5x zoom, while 125mm zooms 5.2x) with the option of seamless optical zoom throughout the range. Zooming less than 3.5x – or higher than 5.2x – is digital, while any zoom mode between 3.5x and 5.2x is true optical zoom.
The camera is controlled via the Photography Pro app, which basically has the same user interface as Sony's Alpha cameras and thus offers manual settings for exposure, white balance, shutter speed, etc. However, even if you're not a camera enthusiast, you can still go for the Sony Xperia 1 V. Photography Pro also has a so-called Basic mode, which gives the user a simple interface that does most things automatically.
And where we previously (actually ever since the first Xperia 1) experienced annoying weaknesses in Sony's software as soon as the camera was left to its own devices – for example, Xperia mobiles for years had problems with automatic HDR, which often led to either over- or underexposed images – Sony has now got it right. Even pictures taken in Basic mode turn out quite well, and Sony has got the automatic exposure fairly well under control.
But it's the very Alpha user interface that makes the Sony Xperia 1 V special, and the fact that Sony prioritises its own professional camera app is a good example of the Japanese electronics manufacturer knowing their audience. Because many loyal Xperia users choose Sony's top mobile phone because of its close affinity with the company's system cameras.
In other words, the Sony Xperia 1 V is probably the most interesting smartphone on the market right now for those who are more than casually interested in photography and like to spend time manually adjusting camera settings.
This also applies to those who prefer to record video rather than take photos. There are two different apps to choose from, Video Pro and Cinema Pro, the latter of which has a number of colour profiles, known as "Looks", that adjust colour curves, contrast and saturation to give finished videos a look that matches the way different film genres tend to look.
The Sony Xperia 1 V is powered by the same Snapdragon 8 Gen 2 processor as the Motorola Edge 40 Pro, Xiaomi 13 Pro and OnePlus 11 5G.
Add to that 12 gigabytes of RAM, and you've got a lot of speed. And the Sony Xperia 1 V lives up to expectations. In most benchmarks, it's as fast as the fastest of the aforementioned Snapdragon 8 Gen 2 smartphones, the Motorola Edge 40 Pro, so the Xperia 1 V is actually one of the fastest smartphones money can buy at the time of writing. We weren't expecting that. Well done, Sony!
As mentioned, the fingerprint reader is neither in the screen nor on the back of the phone, but rather integrated into the power button, and it's actually a good solution that works every time. Like its predecessor, the Sony Xperia 1 V is also water and dust resistant (IP65/68).
The 5,000 mAh battery ensures excellent battery life – just like last year's model – and this year it's even better, probably thanks to the Snapdragon 8 Gen 2, which offers various power-saving features. Add to that 30 watts of fast charging and, of course, wireless charging.
Conclusion
The Sony Xperia 1 V is the best Xperia 1 model from Sony to date. And that's saying something, because last year's model already offered plenty of improvements for the discerning.
So if you buy the Sony Xperia 1 V, you'll enjoy a bright, high-resolution display, a large battery with long battery life, great performance and perhaps the best mobile camera for enthusiasts and semi-professionals on the market.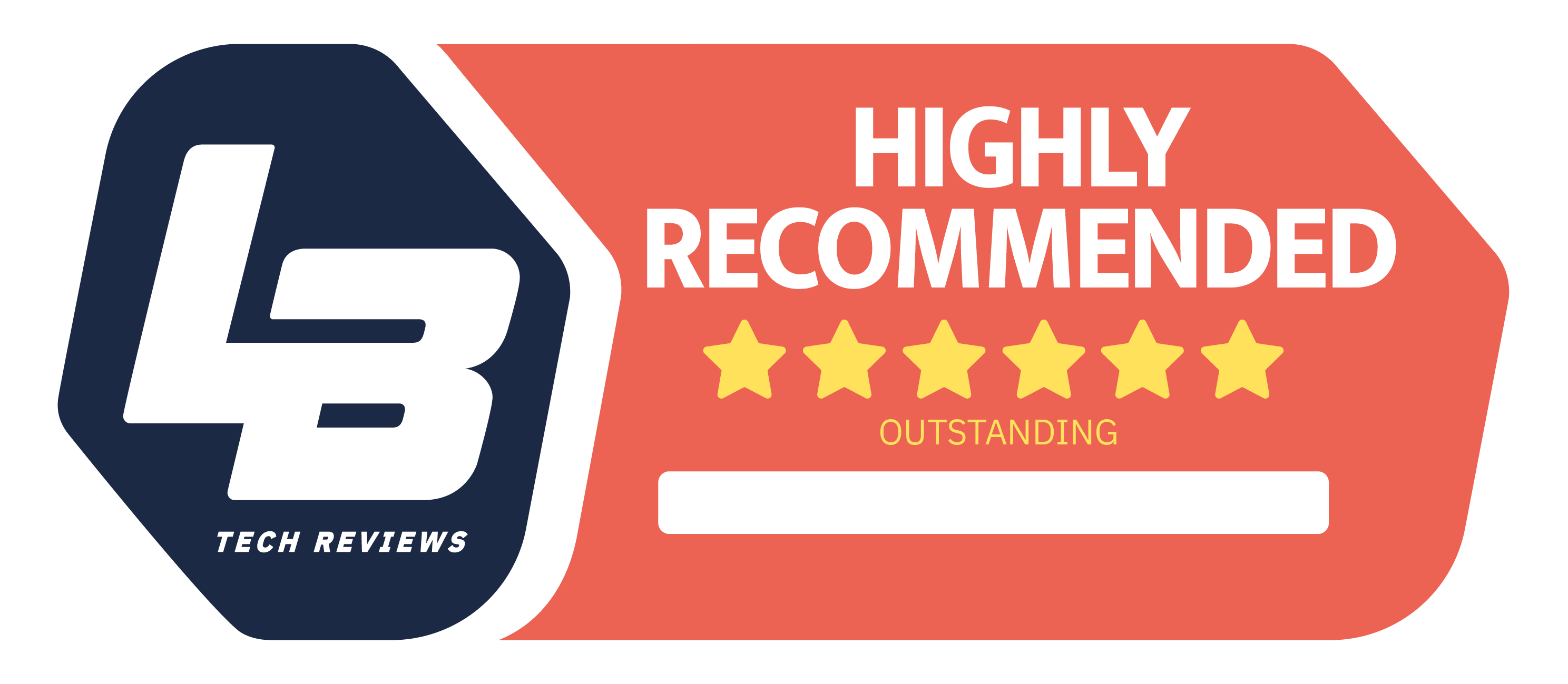 High End
We think
Bright screen with 4K resolution, fabulous sound, large long-life battery, blazing performance and the best enthusiast mobile camera money can buy.
The 21:9 aspect ratio of the screen leads to black bars on some video formats. Charger not included. The camera can have issues with HDR in certain situations.