If we start with what is most obvious, then there is not much new under the sun when it comes to the design. If we compare it directly with S8 +, the two phones look pretty much identical. In other words, you still get a 6.2 inch large, curved glass display with a metal frame around it. The back is different. Samsung, like most of the competition, has put in extra optics to get the same zoom capabilities as with both Apple and Huawei phones.
A positive surprise is that Samsung has acknowledged the error of the placement of the fingerprint reader on the S8, and has therefore moved it to below the two lenses. The built-in display is identical to that of the one on the S8+. It's still a Super AMOLED display with Quad HD+ resolution. But we are nevertheless pleased, as it is an excellent display with an elongated 18.5:9 screen ratio. It is sharp, has good contrast and beautiful colours.
Camera
The primary optics still only has 12 Mp, but thanks to an upgraded sensor, it manages to capture much more light than before. This is particularly evident in low light or in the evening, where the S9+ manages to capture details that can be difficult to see with the human eye. In better lighting conditions, the difference from the previous generation is not as striking. The images are crisp, with natural colours and plenty of details. The additional optics also has 12 Mp, making it possible to zoom in, just as we've seen previously on other top models that have dual lenses.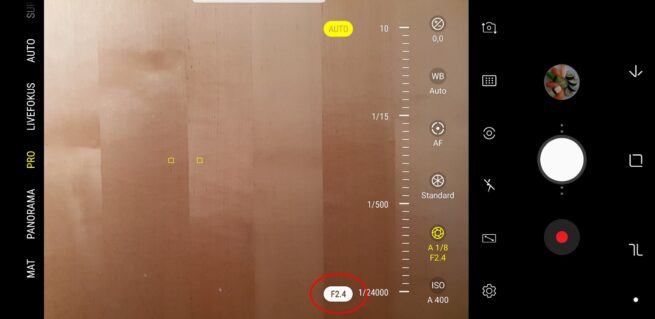 With one click, you switch between an F1.5 and F2.4 aperture.
Of course, there is a camera in the front, which is often appropriately called the selfie camera. In the meantime, on the S9+, this has been given a couple extra features. One novelty is that, just like the iPhone X, you can unlock your phone by looking into the camera. It works, but it takes time. Another new feature is what Samsung calls the AR Emojis. Take a picture of yourself, and your mobile phone then renders a digital avatar that you can use in conversations, SMS and more.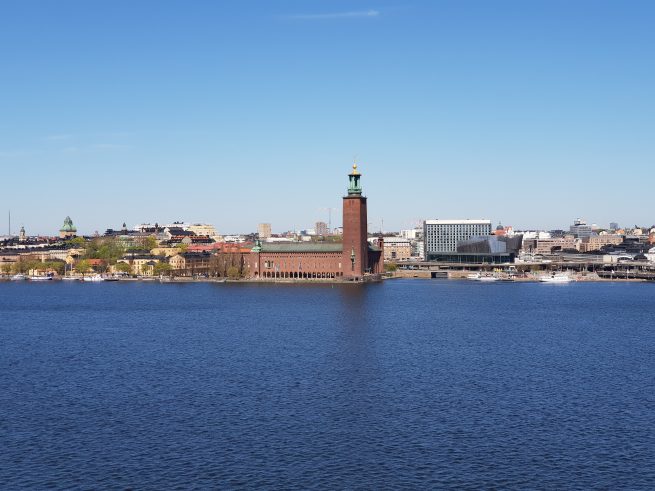 Conclusion
The Samsung Galaxy S9+ in all its simplicity is an excellent Android-mobile that performs well in most areas. It is rugged and stylishly built, has fast hardware and a nice, large display. It is priced accordingly. The camera is better, in fact quite a bit better, but beyond that, there is very little that would warrant an upgrade if you already have last year's top model. If you do not have it, it is difficult to ignore the Galaxy S9, where the only minor disappointments are the battery and the facial recognition.