Jonas Ekelund
Published

2018-08-17 - 8:23 am
Approved facial recognition. Surprisingly good performance. Taking excellent pictures under most conditions.
The design is very similar to the iPhone. No wireless charging.
Specifications
Operating system: Android 8.0
Screen: 6.2" IPS 1080 x 2246 (402 ppi)
Processor: 1,8/1,6 GHz octacore
Snapdragon 636
Memory: 4 GB / 64 GB + 2 TB micro-SD
Camera: 12 Mp F1,8 / 8 Mp F2.0 + 8 Mp F2.0
Wireless: 4G LTE, Wifi ac, BT 5.0, NFC
Dimensions/Weight: 153 x 76 x 7.9 mm/155 grams
Battery: 3300 mAh, USB-C
Web: asus.no
Asus Zenfone 5 (ZE620KL)
Asus Zenfone 5 is a cheaper mobile phone as Zenfone 4, but it feels well built and very nice. It follows the trend of the flagship mobile phones with a large high-resolution display that almost has no edges. One can even choose whether or not to see the info bar on the top of the display or not. It hides among other things sensors that enable facial recognition to unlock your phone, and it works better than expected. The mobile phone also has a trendy "AI" that learns of your behaviour and adjusts charging, ring volume and image processing of your pictures. But also the adjustment of sound in your headphones, the amplification of DTS headphone:X and support for high-resolution audio.
Camera
Just like LG, Asus has opted to use the additional optics to provide a 120 degree wide angle. It's great for taking group photos or getting the whole view without having to move back. And as with the Sony Xperia, the subject is analysed and it chooses which of the 16 scene modes is best suited. And it works really well. There is also a portrait setting that provides a nice blurred background using both cameras. If you want more control over the result, you can use Pro mode, where you can control ISO, white balance, exposure compensation, closing time and focus points.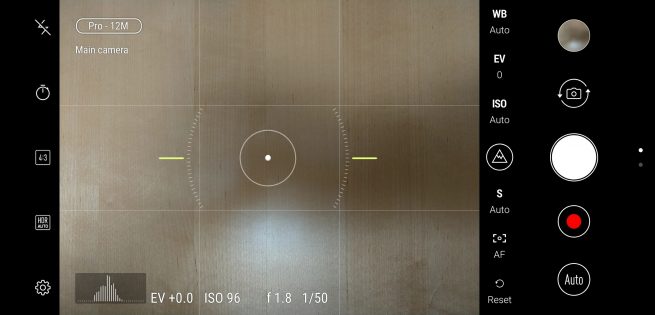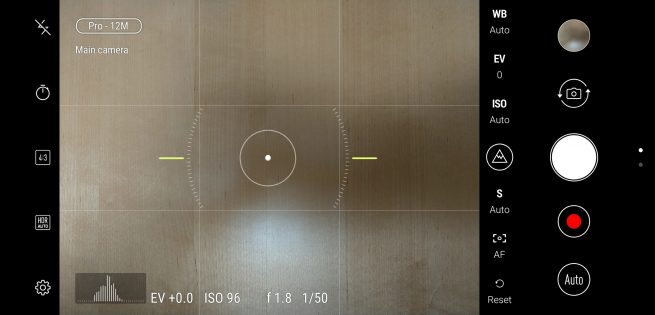 A clean, neat and easy to work Pro mode.
Asus has put in a very good Sony sensor, and has obviously worked hard with the algorithms to improve the image quality. The automation does a fine job of colour rendition, white balance and exposure. A bright background also succeeds in exposing the dark motif well. However, it did not succeed as well in a tunnel where the sun-lit outside was washed out. Most surprising is probably how good they have succeeded with pictures in poor light. The colours look natural, the details are not smeared and there is negligible noise. It's actually better than any of the mobiles that are twice as expensive.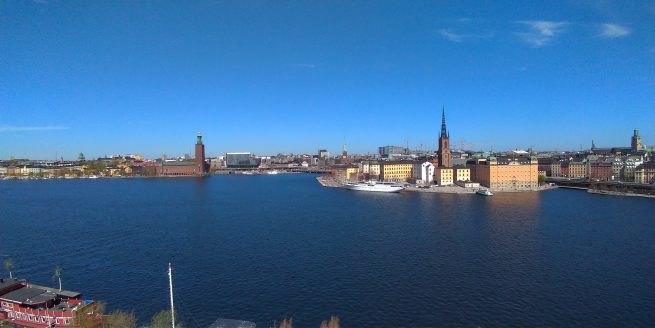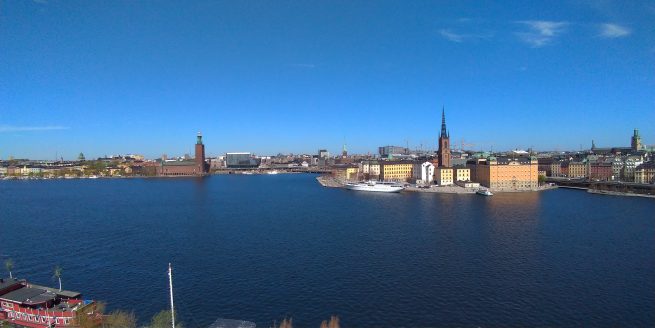 Conclusion
Its predecessor Zenfone 4 already impressed us with very good features at an affordable price. With the successor Asus Zenfone 5, they have taken a step further. It now has a design that is taken from the premium segment, with an almost borderless display. Despite a mid-range processor, they have succeeded in pushing out more performance than expected. Automatic features continuously customise the phone, depending on how it's used. Even the sound has gotten a little extra. But above all it takes pictures which in most cases can compare to premium mobile phones. Considering that it costs half as much, we need to give Zenfone 5 a whole-hearted recommendation.
Also in this test
Apple iPhone X
X-tremely impressive iPhone
Apple is back on the throne with the first iPhone in years that feels revolutionary.
Facial recognition that actually works. Brilliant display and excellent camera. Great to use without the home button.
Very pricey.
Nokia 8 Sirocco
Nokia is back in the fight again
Sirocco is awfully close to being a winner, but has been surpassed at the finish line.
Well built and feels luxurious. Excellent performance. Takes nice pictures under most conditions.
Not the latest processor. No optical image stabilisation.
Samsung Galaxy S9+
The best Galaxy yet
Samsung certainly increases the speed, without much trouble.
Best all-round mobile phone with Android at present. Outstanding camera and fast hardware.
Not the best battery. Facial recognition is slow and inaccurate.
Sony Xperia XZ2
A sleek sports car
With slimmer and softer lines along with great performance, XZ2 Xperias is a sports model.
Elegant, new rounded design. Smaller edges and larger display. A performance monster.
No headphone jack. Smooth back. Pictures taken in the dark are not in top of the class.
Huawei P20 Pro
The new king of cameras
Huawei shoots wells, sweeping aside the competition.
The absolute best camera on a phone to date. Super fast facial recognition, very good battery, hug and beautiful display.
No SD card slot. Greasy and slippery back. No wireless charging.