Peter Gotschalk
Published

2021-11-02 - 8:48 am
Huge screen with high resolution and 120 Hz refresh. Faster mobile is not available on the market and you cannot run the battery down.
Live Text does not work for small languages like Danish.
Specifications
Operating system: iOS 15
Screen: 6.7″ Super Retina XDR OLED 120 Hz, 2778 x 1284, 458 ppi
Processor: Apple A15 Bionic
Memory: 6 GB RAM / 512 GB storage
Cameras: 12 MP f/1.8 120° ultra-wide + 12 MP f/1.5 OIS + 12 MP f/2.8 telephoto OIS (primary) / 12 MP f/2.2 (front)
Wireless: 5G, Wi-Fi 6, Bluetooth 5.0, NFC, GPS, GLONASS
Dimensions and weight: 160.8 x 78.1 x 7.65 mm / 240 g
Battery: 4352 mAh, 16.75 Wh, 20 W fast charging, 15 W wireless charging
Web: apple.co.uk
Geekbench 5: 1.730 (single-core) / 4.845 (multi-core) AnTuTu 8: 847.716 GFXBench 5.0 T-Rex: 3.360,1 3DMark Wild Life: 9.584 Basemark Web 3.0: 1.118,29
Benchmarks
Price 1349
Product page
The largest Apple mobile, like its predecessor, the iPhone 12 Pro Max, comes with a 6.7-inch screen with a resolution of 2778 x 1284 pixels. The standard Pro model, by comparison, has a 6.1-inch screen and a resolution of 2532 x 1170 pixels. In other words, there is more screen space to work on on the Pro Max model, while the pixel density, conversely, is largely the same on the two models.
The larger screen area comes first and foremost when watching video, but also web pages and various apps – e.g. for editing photos and videos – take advantage of the higher resolution.
Of course, a larger screen also means that the phone itself is bigger and heavier than the regular Pro model, and in fact this year's Pro Max is also slightly thicker and heavier than last year's iPhone 12 Pro Max. It weighed 226 grams, where 13 Pro Max has reached 240 grams, just as the 2021 model is also a little thicker by 7.65 mm against the 2020 model's 7.4 mm.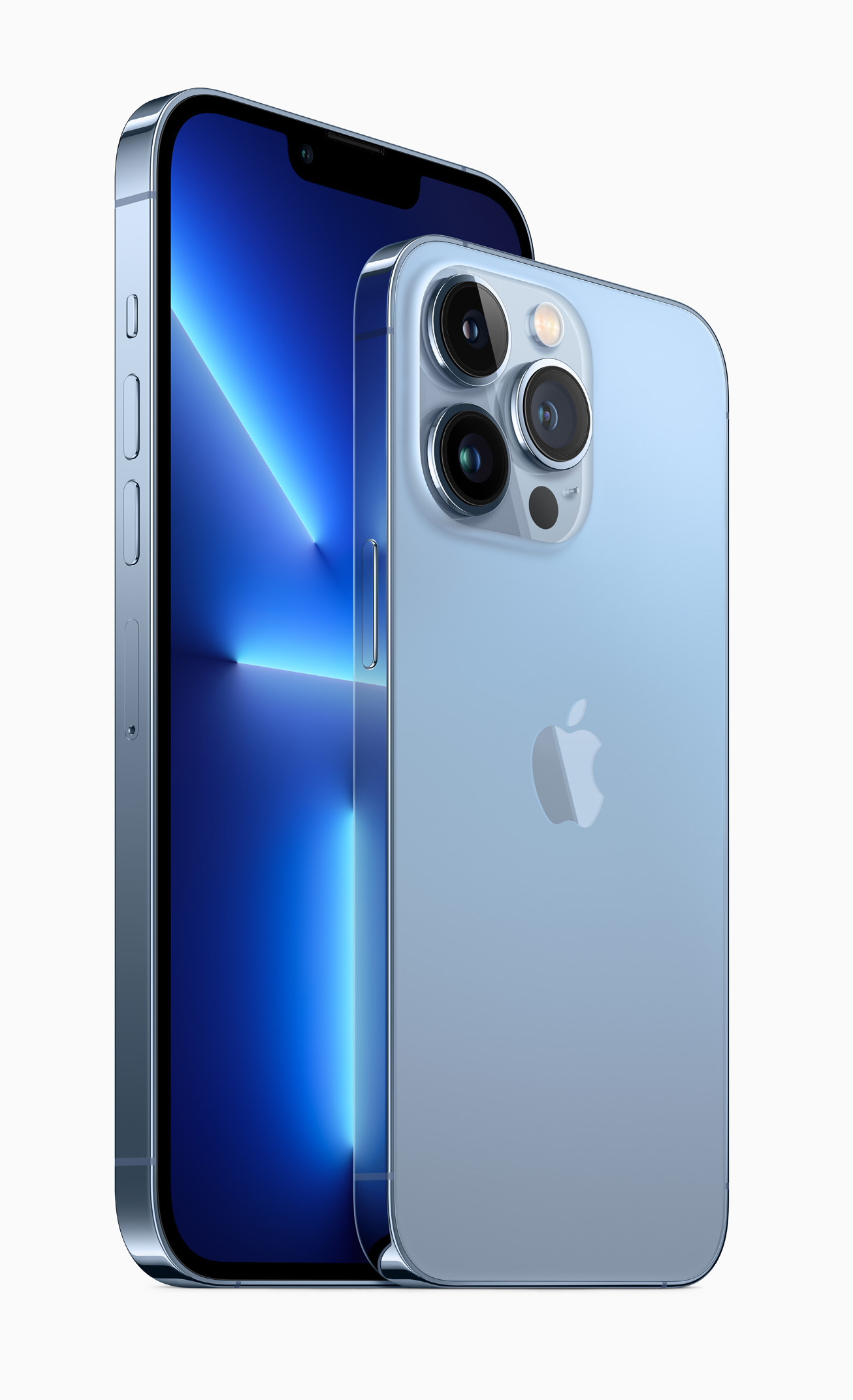 Best battery – ever
The extra grams and millimeters are primarily due to one thing, namely the new battery, which is the largest and best ever in an iPhone.
13 Pro Max thus boasts a battery of 4352 mAh, where last year's Pro Max model had to settle for 3687 mAh. The regular iPhone 13 Pro, by compraison, has 3095 mAh.
The advantage of the large battery is palpable, because the iPhone 13 Pro Max is simply impossible to wear out. It can actually run for more than two days without being charged, even though the brightness is turned up to the maximum level, and you constantly use your mobile for games, videos, music streaming and all sorts of other apps.
In practice, you still do not feel the extra 14 grams, so if you have big enough hands to like the iPhone 12 Pro Max, the iPhone 13 Pro Max is also quite appropriate in terms of size.
Sound
The sound is just as impressive as on last year's Pro models. And of course, this also applies to the iPhone 13 Pro Max.
The built-in stereo speakers deliver 3D sound via Dolby Atmos, and it's not just marketing nonsense. Playing games or watching video on his iPhone simply kicks *ss!
iOS 15
We also need to get into iOS 15, which all the models in the iPhone 13 series have in common. Last year's models came with iOS 14, which offered many changes and new features, and on the surface, the new operating system is virtually no different from its predecessor. But if you look a little closer, iOS 15 offers a number of interesting news, which of course is also part of the experience if you buy iPhone 13 Pro or iPhone 13 Pro Max.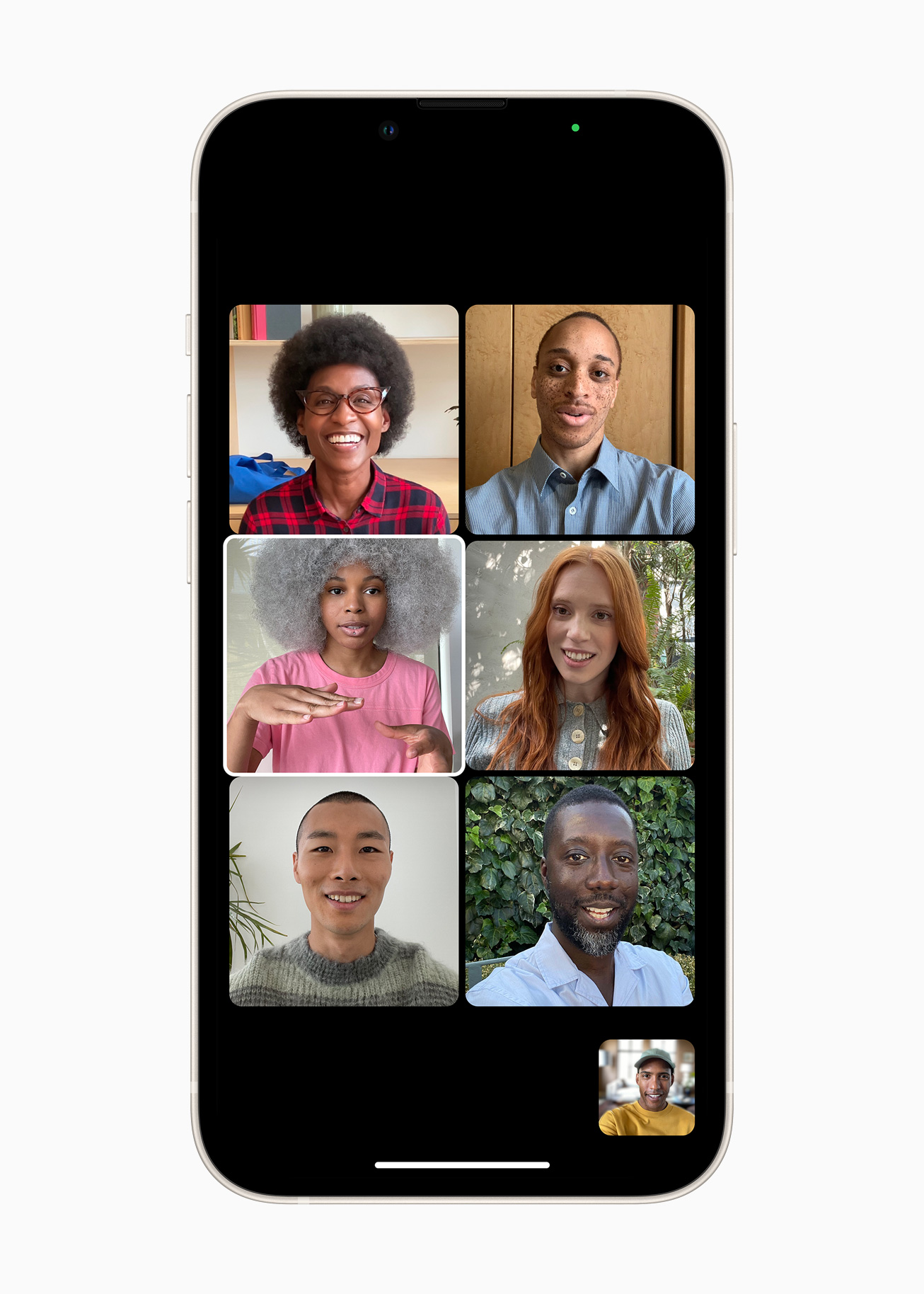 First of all, FaceTime has been overhauled. The app now also supports so-called Spatial Audio, so the voices come from the right places on the screen, if you e.g. attends a multi-participant video conference. New microphone settings also let the user either sort all background noise from or the exact opposite, so you get all the sound from the room you are staying in, which e.g. can be useful if someone plays live music or the like.
FaceTime can also generate meeting links that can be shared with others, which you can also do via third-party apps like WhatsApp or Slack. Even users without Apple devices will be able to attend such FaceTime meetings from a web browser on their Windows machine or Android mobile.
Another novelty for Apple users (Android mobiles have had this feature for a long time via Google Lens) is the Live Text camera feature, which lets the user copy, search and translate text directly from images on the mobile. Whether you have taken them yourself or found them on the internet.
Another novelty for Apple users is the Live Text camera feature, which lets the user copy, search and translate text directly from images on the mobile. Live Text currently only supports translations between English, Chinese, French, Italian, German, Portuguese, and Spanish. (Photo: Peter Gotschalk)
It works impressively well, but an annoyance is that the feature is only available if the iPhone language itself is set to e.g. English. Live Text currently only supports translations between English, Chinese, French, Italian, German, Portuguese, and Spanish, but it's hard to see why the translation feature disappears completely from one's iPhone if the system language is different from the ones mentioned above. Why does Apple think that one would never be able to find a translation between e.g. Chinese and English, just because you operate your iPhone in Danish?
You can choose between five different so-called Photographic Styles when taking pictures with iPhone 13 Pro and Pro Max. Here it is "Intense contrast". (Photo: Peter Gotschalk)
Conclusion
All of the above only helps to confirm the conclusions that here is a mobile that beats pretty much everything on the market, both in terms of camera, screen and overall user experience.
About the iPhone 13 Pro Max, it can be added that it offers even longer battery life, just as the screen area is also larger. The downside is that it really only fits well with people with big hands. And then there is the price that is excessive!