Samsung's motto is "Screens everywhere" – and they are constantly creating new ideas for where, and how, you can show off your favorite entertainment. Of which the all-weather TV The Terrace is a good example of. But a large and heavy TV is of course best suited for fixed mounting. What if you want to take your video entertainment on a trip, or want a picture that can be moved quickly from room to room? For that purpose, there are now portable projectors like The Freestyle!
Samsung The Freestyle: Portable mini-projector

The Freestyle is a clever little portable smart projector, made to be taken anywhere you need a quick and temporary image. With the possibility of battery operation, it should in theory be able to project a large image of up to 100 inches on a nearby surface (in practice, 70-80 inches is probably more realistic).
A portable mini-projector the size of a slightly spacious thermos (!) will of course not measure up to the image quality of a large, desktop projector – or TV for that matter. On the other hand, it can be very nice when you want to take the video entertainment on a trip, or need a picture that can be set up quickly – for example for quick data presentations.
Clever design
The Freestyle is great to look at with its compact dimensions: The cylindrical projector stands on a small round foot, which can be rotated 180 degrees. The projector is basically black, but comes with a white rubber cover that protects against external stresses. This can be replaced with covers in different colors, and Samsung also offers a handy carrying case as an option.
In addition to the projector with foot, it comes with a lens cover, remote control and USB-C power cable in the box. What is not included – unfortunately – is a micro-HDMI to HDMI cable, which is required if you want to connect an external video source, game console or similar. In our opinion, Samsung should include such a cable – or at least an adapter.
If you plan to take the projector on the go, you may also want to get one of the carrying cases that Samsung offers as an accessory. Plus, you'll be getting rid of clutter you don't need. We tested The Freestyle in combination with a battery pack from Sandstrøm (20V /, 3.25A, 5000 mAh), and experienced that this ran out in less than two hours. So if all-night movie and series viewing is on the menu, there is definitely an advantage to accessing the mains plug.
Built-in smart features
Those who already own a Samsung TV will easily recognize themselves when it comes to operation. The projector uses a slimmer variant of Samsung's remote control, and the same user interface (Tizen) that we know from the TV models. It also means that you get access to a wide range of smart features, built into the projector itself.
As long as The Freestyle is connected to Wi-Fi, it provides easy access to YouTube, Netflix, Apple TV and other streaming services, including Samsung's own TV + service. It can also mirror content from mobile via AirPlay 2.
The Freestyle is easy to set up, whether you do it manually or via Samsung's SmartThing app. What is a bit annoying, however, is that the projector reacts rather slowly to commands from the remote control. It can easily mean that you press once too much, waiting for a response. Compared to Samsung's lightning fast TVs, The Freestyle feels a bit slow.
Adjusts automatically
The whole point of The Freestyle is being able to set it up quickly, and take it down again in no time. This is also where the real challenge lies, because projecting a straight, large and sharp picture normally requires a lot of adjustment!
To solve this, the Freestyle projector is equipped with automatic level, focus and keystone sensors, which helps preserve the correct image geometry. And several of the features work surprisingly well.
We are quite impressed with the automatic keystone function, which quickly adjusts the angles of the image. Whether you point the projector at the nearest wall or ceiling, it will automatically adjust the image geometry.
Projecting anything other than straight on would normally give a completely skewed image, but the Samsung projector manages to adapt to fairly sharp projection angles, and reacts quickly if you change the positions. In our opinion, this is an indispensable feature, which clearly helps the usability.
The Samsung projector is also equipped with the Auto Focus function, but this didn't work quite as well. We achieved an even sharper image by doing a manual adjustment. Freestyle also has the option of automatic color calibration, via the Samsung Smartthings app and a compatible mobile. This can be used to correct the colors when projecting onto anything other than a white, neutral surface.
Picture quality

On the image side, The Freestyle is equipped with a DLP image chip with Full HD (1920 x 1080 pixels) resolution, but before we get down to the image quality, it may be okay to take a "reality check" in relation to what you can expect from a small portable projector like this, and what requirements are placed on the environment to provide a good picture experience!
First of all, you will of course project the image against a flat and even surface, preferably a white plaster wall or similar – and of course a canvas if you have access to it. A wall with stripe wallpaper or other uneven structure is not a good idea, when you want a sharp and smooth image.
Furthermore, you need to be aware that The Freestyle, like small projectors in general, has limited brightness. The actual brightness is in practice closer to 240 ANSI lumens. Projecting a huge picture on the nearest wall in full daylight is therefore easy to forget.
Like most projectors, The Freestyle definitely thrives in dark environments. Also note that the higher the projection distance you have (to get a larger image), the more the brightness will decrease. Therefore, you must either wait until it gets dark, or dim the lighting to get a large image with usable contrast.
With these reservations, we think The Freestyle works well in relation to the area of ​​use. Compared to the tiny optics, we think this Full HD projector has good sharpness when the focus is properly adjusted. The contrast is of course very dependent on the lighting conditions in the room, but as long as you dim the lighting sufficiently, you can get a picture with good contrast and plenty of details. The color reproduction is also excellent, with plenty of intensity in the primary colors.
That said, we still wish Samsung had managed to squeeze even more brightness out of the small projector. It would possibly go beyond the size and / or price tag, but could also have helped to make the area of ​​use even wider. And probably even more ownership. Here and now, you have to live with The Freestyle that has limited contrast, and it is only on relatively small image sizes, with the projector close to the wall surface, that we get a brightness comparable to a regular TV. Such is life in projector land!
Competitors
With a price around 1000 euro, The Freestyle lies in the upper price range among portable projectors. Although there are few competitors in this class, we note that the newcomer Xgimi Halo + has a similar form factor as Freestyle, as well as built-in Android Smart TV. It is also claimed to have significantly higher brightness than the Samsung projector, at about the same price. We have not tested this yet, but have one in order – so stay tuned!
And by the way – just to mention it: if you can live with a home cinema projector for more permanent installation, it will definitely provide great benefits visually. You could, for example, buy an Epson EH-TW7000 with 4K upscaling and significantly higher brightness and contrast, which of course will give a completely different picture experience in large format. But it's not as easy to bring with you on a trip!
Sound quality

At the opposite end of the cylindrical projector there is a simple fullrange speaker driver, which has the task of adding sound to the picture. Small mini-projectors like this tend to have quite awful sound, but The Freestyle has by comparison quite bold and powerful sound in relation to the size, with good clarity in the voices and enough bass to give a little rhythm to the music. But for home use, we naturally prefer to be able to connect it to a soundbar or wireless speaker via the HDMI output or Bluetooth.
Conclusion
The Freestyle, is a compact, convenient and easy-to-use projector that is easy to take anywhere. Smart features such as auto keystone and auto focus allow the projector to easily adapt to the environment. And with built-in Wi-Fi and streaming services on board, it provides easy access to entertainment.
The Freestyle is of course no substitute for a full-blooded, stationary projector, nor can it be compared to a TV. For that, the brightness is too limited. On the other hand, The Freestyle works excellent as an easy-to-use, portable and temporary image cannon. For the tent trip, caravan or bedroom, this can be a brilliant gadget!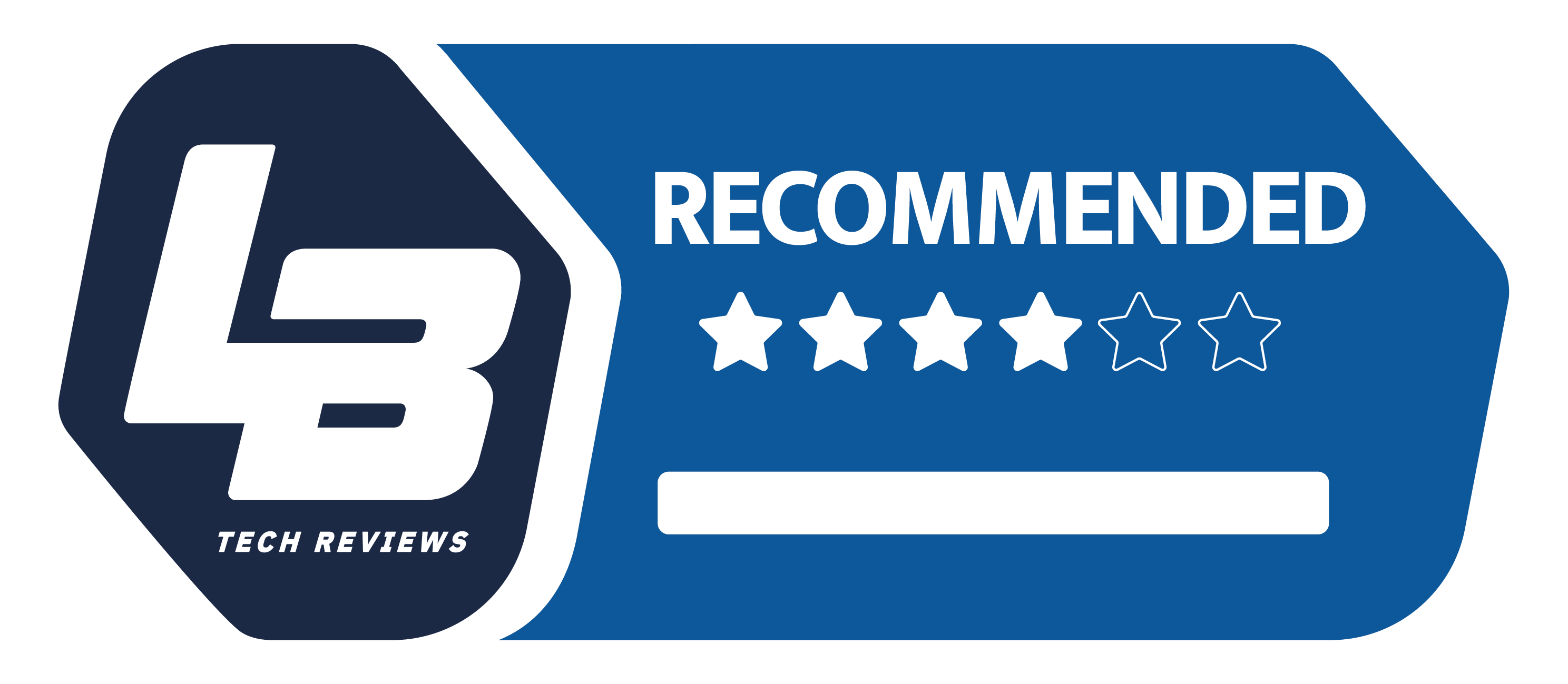 Samsung The Freestyle (SP-LSP3B)
Basic
We think
The Freestyle, is a compact, easy-to-use and user-friendly projector that is easy to take with you. With the help of smart features, it can quickly adapt the image display to the surroundings.
The small projector has a relatively low brightness, which limits where and what it can be used for.