Danish company Lemus has in a short time made a name for itself in the lifestyle speaker segment. Their products are a kind of cross between traditional speakers and a soundbar. With a large wooden cabinet and proper loudspeakers built in, Lemus products provide fuller sound without the need for an external subwoofer. Most also have a secret compartment behind the front panel, big enough to house a TV box or Apple TV, and maybe even a wireless router. With Lemus hanging on the wall or placed on an optional stand, you don't need a TV stand. Clever!
Home Piano is the name of the most affordable product from Lemus. It's not the smallest thing though, that' s Home Artistic. The reason Artistic is more expensive is that it has a more expensive speaker solution with woofers and tweeters placed in pairs on each side – like a pair of floorstanding speakers mounted inside a piece of furniture.
Home Piano, on the other hand, has one driver on each side, reproducing both tweeter and midwoofer. On the underside is a large eight-inch woofer, which uses the volume inside the cabinet to create a rich, big bass.
For wall or floor
Home Piano can be hung on the wall as a soundbar, wooden wall brackets are included. But then it protrudes no less than 36 cm from the wall, which is too much in my opinion.
So I think it's better to invest in a black lacquered frame, which adds less than 10% to the overall price. It looks much better and turns the sound furniture into a TV bench where you can easily place a 55-inch on top – or mount it on the wall above the Home Piano.
The frame is minimalist and beautiful, the whole product exuding minimalist Scandinavian design. Lovely.
The product I received for testing is in a muted shade of green, which looks much better in real life than on pictures, if you ask me.
Made for Google Home
The Lemus Home Piano can be connected to your TV with an HDMI cable, significantly improving the sound. In addition, the audio furniture can stream music from your mobile phone without any problems.
You do this by connecting the Lemus to the wireless network through the Google Home app on your phone, then you can easily stream uncompressed music via Chromecast or AirPlay 2. If you're using Spotify, your phone connects wirelessly using the Connect feature. During testing, I found Spotify behaved more steadily than, say, Tidal via Chromecast, which occasionally dropped off between songs.
If you want to use Home Piano without a network, you can also just use Bluetooth. But then you miss an important trick, namely room correction. More on that in a moment.
HDMI
When connecting the Home Piano to the TV, it is important to use the input marked ARC or eARC. The sound will then be sent backwards from the TV to the soundbar. This also saves you from being annoyed by the Home Piano's complete lack of remote control – you can then adjust the volume using the TV's remote control.
Note, however, that the Lemus Home Piano does not support any of the Dolby or DTS movie sound formats. You therefore need to go into the TV menu and set the output signal to PCM. In other words, just stereo.
Room correction
Now for the room correction. No two speakers behave the same in different rooms, which is why Lemus has equipped its products with room correction via DSP. It adjusts the character of the sound in the room and also ensures that the very deep bass response, which extends down to 20 Hz at normal sound pressure, is adjusted and does not become too boomy and dominant.
Both the audio furniture and an iPhone need to be connected to the same network, and you need to download and open the Lemus Home app. The microphone in your phone measures pink noise, coming from the speakers during the process. You must move around the room with your phone while the process is in progress. Then a quad-core DSP corrects for distortions in the frequency range. The sound can now be adjusted to your taste with a three-band tone control in the same app.
The sound of Lemus Home Piano
Even straight out of the box, without room correction, the sound from TV and movies is characterised by rich dialogues with great emphasis. The sound is miles better – and much bigger – than what you get from any TV. It just had to be! You can also forget about getting this bass response from any soundbar without a separate subwoofer. A good example is the Sonos Arc, which sounds much thinner by comparison if you don't connect it to a subwoofer. The reason is both the 8-inch subwoofer on the underside of the Piano, but also the large cabinet volume that the subwoofer can use to create solid bass tones.
However, it's not the most linear sound you'll hear here. The midrange is slightly thin and restrained, and the treble lacks air. The bass doesn't feel tight enough either, and it suffers from coloration and swells here and there. The stereo width is narrow. When I crank up the sound, I also wish the dynamics were better; it sounds a bit flat.
The same is true when listening to music in stereo. It gets a bit boring, and quite far from true Hi-Fi.
Room correction makes all the difference
All in all, I was a little disappointed, as I was expecting a significantly better sound. But then I remembered the room correction.
In with the app and away we go.
After walking around the room and measuring pink noise for a few minutes, the speaker calibrated itself. The difference was dramatic.
For one thing, the soundstage is much wider now. Suddenly, effects spread beyond the width of the soundstage itself. It's not surround sound, but movie sounds that with a surround system would come from behind the listener, here spread well out to the sides.
Dialogue is much cleaner, and bass and midrange sound considerably more in tune. The chest sound is still superb, but now there's weight up the soundstage too. Consonants are clearer, treble airier. Everything is better.
The movie experience is impressive, here you just have to immerse yourself in the action. And you don't have to find room for a subwoofer! Lovely.
Musical in stereo
Music is a dream with Spotify Connect, and probably sounds even better in high definition from Apple Music or Tidal via AirPlay or Chromecast. With Tidal, however, I sometimes found that my phone disconnected from the sound system, so when I started the next song, it played over the mobile speaker instead. The solution then is to open the Google Home app, cancel casting and then switch songs in the Tidal app. This isn't the first time I've experienced this with Tidal, so the issue is hardly with Lemus.
Acoustic music of the quiet kind sounds really good through Home Piano. The bass guitar is big and rich, both female and male vocals come through loud and clear, and the stereo width is impressively large.
Hard rock with prominent electric guitars bites well, not least thanks to the clear midrange, which is suitably brash. Still, it becomes a compromise that treble and midrange are reproduced by the same unit, for there's a bit of dynamics and excess missing from the guitars, while the treble doesn't sound as airy as in quieter music.
Also the woofer sometimes gets overworked when playing loud; in my opinion you could put in an even more powerful amplifier if you want full dynamics when playing loud. There is a lack of headroom, both when it comes to rock and party music.
But my goodness, what a splendid compromise!
Competitors?
It's hard to find competitors and measure them against Lemus Home Piano. If you want to find one that can do the same, you'll have to go with a separate subwoofer, which can both lead to placement problems and the risk that it won't integrate as well into the soundscape as the Home Piano.
If I'm going to give it a try anyway, the Sonos Arc along with the Sonos Sub is a worthy candidate. It's not as warm and rich for music, but it has a much bigger soundstage for movies, thanks to many more speaker elements, advanced DSP and Dolby Atmos. Also, the Samsung HW-Q995B has significantly more power and provides a much bigger cinema feel for movies. But Samsung also has to give in when it comes to music in stereo.
If music in stereo is the most important thing, Lemus is perhaps its own biggest competitor with the Home Artistic model. This one is actually smaller, although slightly more expensive, and it doesn't have a subwoofer. Instead, it has two speaker channels, each with separate tweeter and midwoofer. It sounds even better and cleaner in stereo, I think. The trade-off is a slightly less harsh bass, although on paper it goes just as impressively deep (20 Hz).
Conclusion
The Lemus Home Piano is a piece of sound furniture that will trample any soundbar underfoot. The sound is big and rich, and it reproduces both dialogue and sound effects in movies with conviction. It's also much more musical than most soundbars, and it reaches impressively deep into the bass – even without a separate subwoofer.
You don't get surround sound, but it's a trade-off worth considering to get sound as good as this.
Remember to turn on room correction, though, or it will sound too coloured in the bass and midrange to be really good.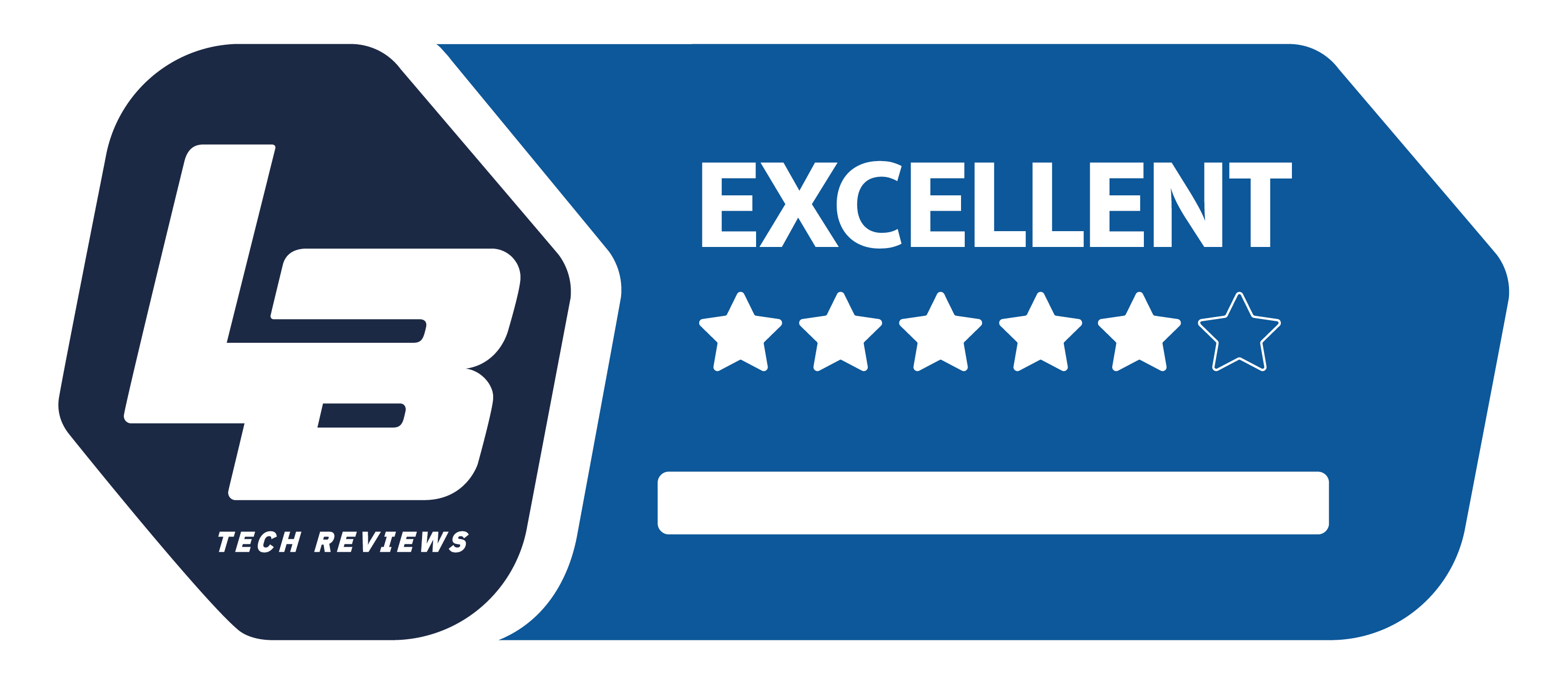 Premium
We think
Elegant all-in-one solution. Integrated subwoofer provides rich bass, and with storage space behind the front door, it makes TV furniture redundant for many. With room correction, it sounds balanced and fine, with good stereo width.
Limited dynamics. Without room correction, the sound is coloured and boomy in both bass and midrange. Only supports PCM audio from the TV.