Geir Nordby
Published

2021-11-15 - 7:00 am
Explosive home theater sound, giant bass with lots of punch! The Atmos channels create a larger bubble of sound around us.
The subwoofer can sometimes be too much of a good thing, especially on music. The soundbar generally thrives best with movies.
Specifications
HDMI: 2 x in (8K 30 Hz, 4K 60 Hz HDR passthrough), 1 x out (eARC)
Digital input: Optical digital
Network: Wi-Fi, Ethernet
Wireless: Chromecast, Bluetooth, Spotify Connect
Audio formats: Dolby Digital, TrueHD, Atmos, multi-channel PCM
Voice control: Passive with Alexa
Analog input: 3.5 mm
Subwoofer: 12″ Wireless
Dimensions (soundbar): 137.2 x 7.5 x 15.7 cm
Dimensions (subwoofer): 39.6 x 51.6 x 40.3 cm
Finish: Black
Web: klipsch.com
Klipsch's biggest soundbar is really heavyweight, intended for home cinema enthusiasts who want the sound pressure and sound quality you are used to with separate components, but as simple and elegant as only a soundbar can do. However, the Klipsch Cinema 1200 is not discreet. With a total amplifier power of 1200 watts and a maximum sound level of 107 dB, this system should pack a hard punch!
With a width of almost 140 cm, this soundbar makes the Sonos Arc look like a dwarf, and also Samsung's largest, Q960A, will see itlsef beaten by a good margin. You must have a 58-inch TV for it to align with the soundbar, but it should preferably be bigger than 65 inches to match the sound image from the Klipsch Cinema 1200.
5.1.4
Klipsch Cinema 1200 is a so-called 5.1.4 surround sound system.
At the front of the soundbar are nine speaker units divided into three channels (L, C and R). Each of the channels has a horn tweeter for the best possible dynamics and control over the dispersion, and in addition, each channel has two oval midwoofers to take care of powerful dialogues and action sequences. At the top are two slanted full-range drivers,  facing the ceiling to recreate the height information in a Dolby Atmos sound image.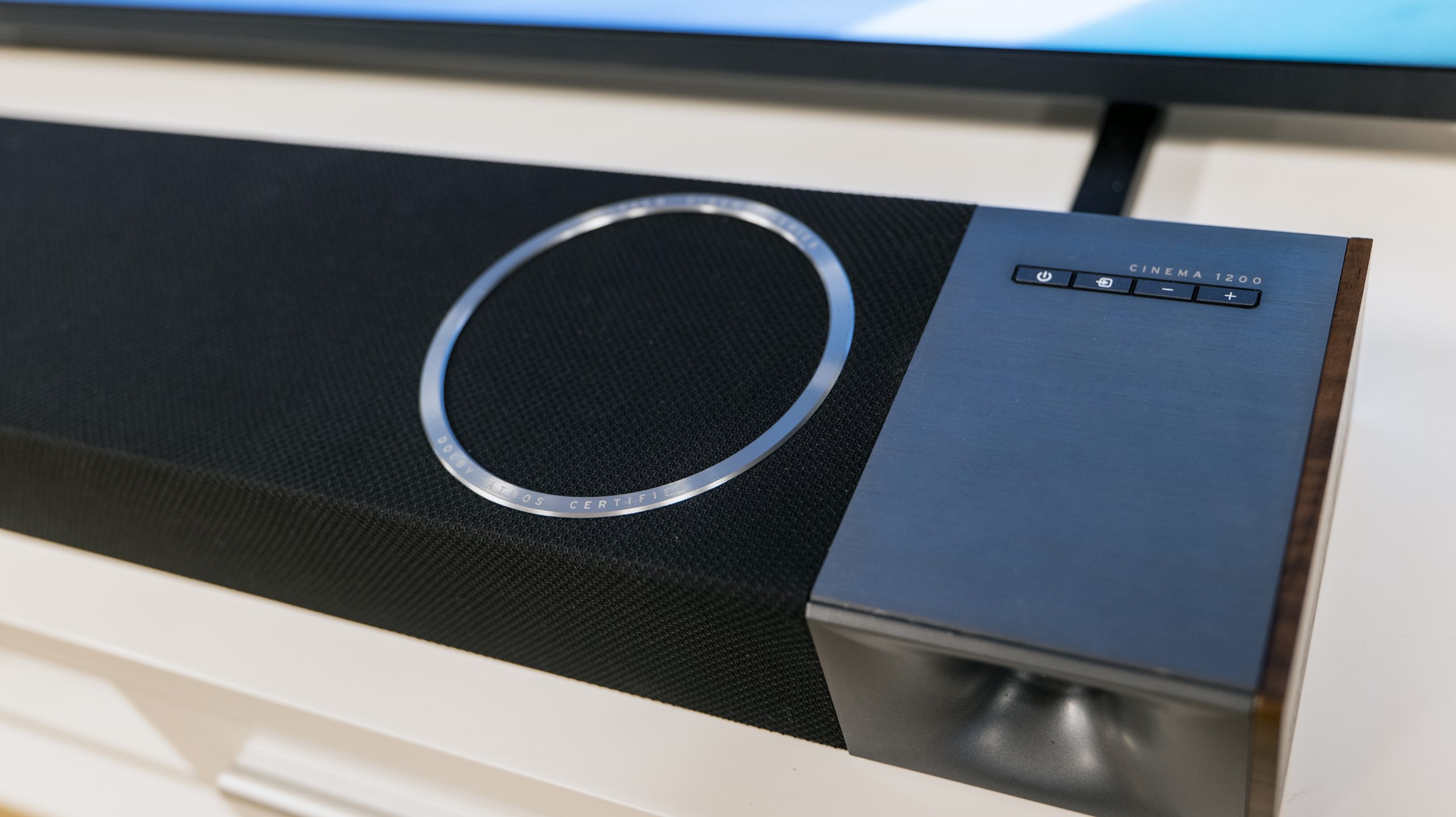 Where most soundbars try to simulate surround sound from a location below the TV, the Cinema 1200 uses proper rear speakers instead. They are wireless and only need an electrical outlet to operate. In each of them sits a forward-facing full-range driver as well as an upward-facing Atmos unit.
But no home theater without bass, and in this case it is a fierce 12-inch in a 50 cm tall cabinet! It has to be the biggest wireless subwoofer we've ever tested, and it should be a hard-hitting match for the hard-hitting soundbar.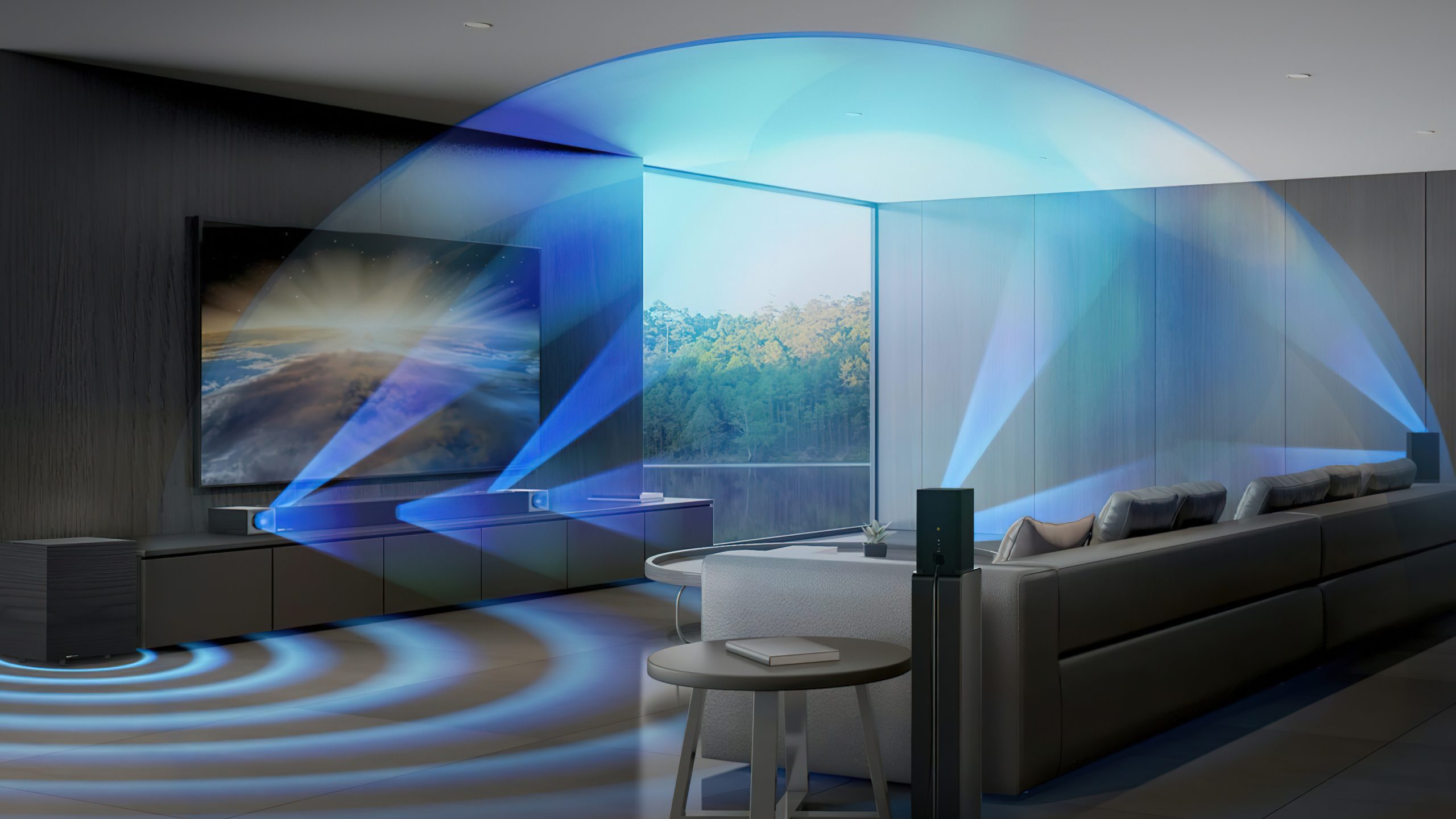 Connections and features
While many other soundbars have a single HDMI output that receives audio return (ARC/eARC) from the TV, the Cinema 1200 also has two full HDMI inputs, both of which support up to 8K video with HDR. Thus you can connect e.g. a game console and a Blu-ray player, where the video signal is then transmitted unaffected to the TV or projector. Dolby Vision is also supported.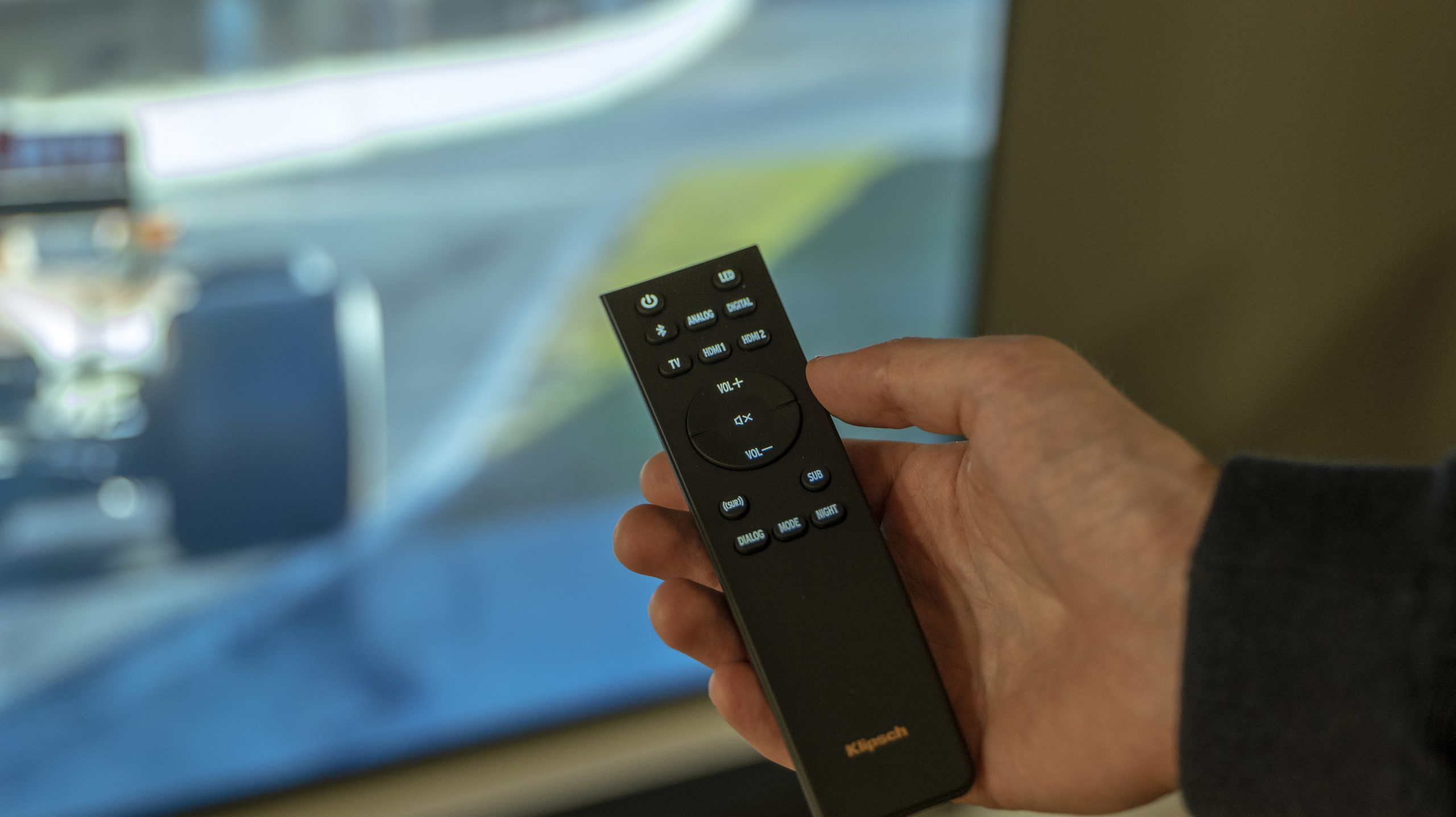 The sound system has Bluetooth for easy streaming of music, but also both wireless and wired network connection. With the Klipsch Connect app, you can set up the soundbar and get firmware updates, just as there is a quick guide to the setup. Soon it will also be possible to use the app for tone control (EQ), but not yet.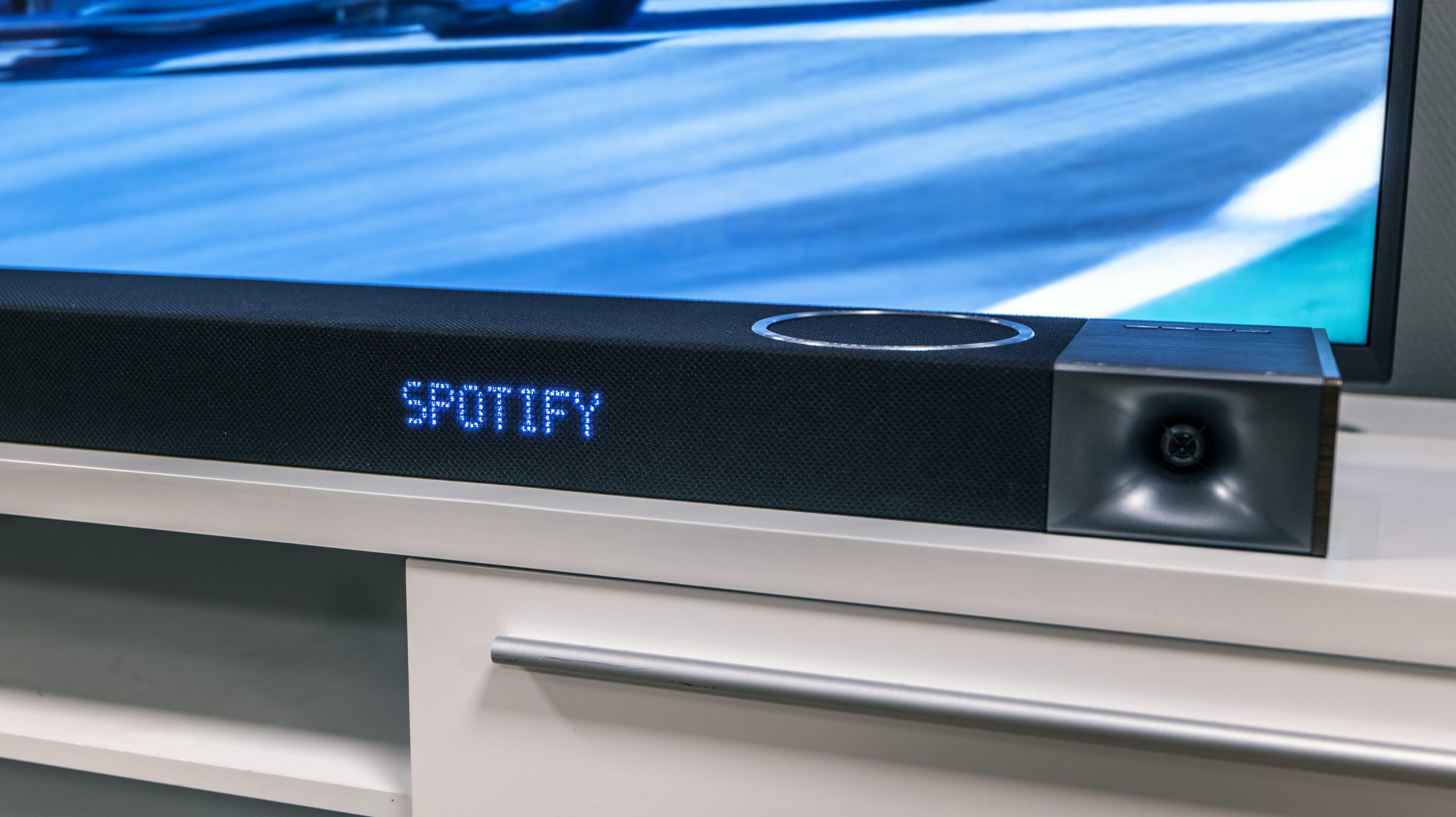 Nice, large display
The display behind the fabric to the right of the front of the soundbar is gigantic, and if you want it, it can almost light up half the room. Fortunately, it can also be dimmed and also set to be seen only when doing something on some of the buttons on the soundbar or remote control.
It probably does not win any design awards with its calculator look, but it is very functional and easy to see from a distance. And that's why we love it!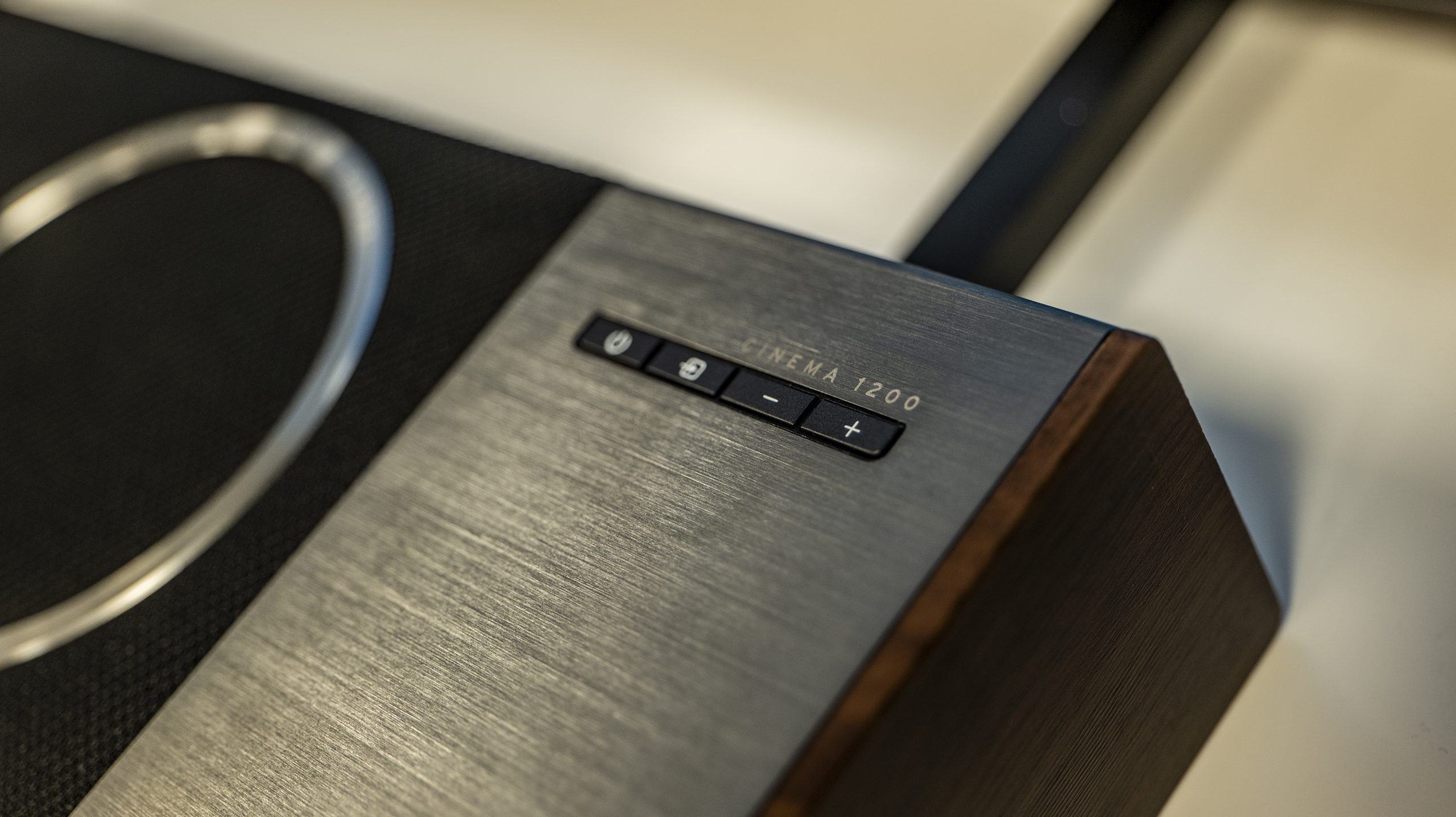 Poor workmanship
While the Cinema 1200 undeniably looks cool and masculine, it does not exactly exude first-class quality when examined more closely.
The subwoofer is upholstered in cheap black vinyl that will fool absloutely nobody into thinking it is wood. Neither will the silver-gray details on the sides of the soundbar, which should propably symbolise brushed aluminium. Also, they are cheap vinyl with some sloppy collections that make us believe that the product is more meant for dark basements than bright living rooms.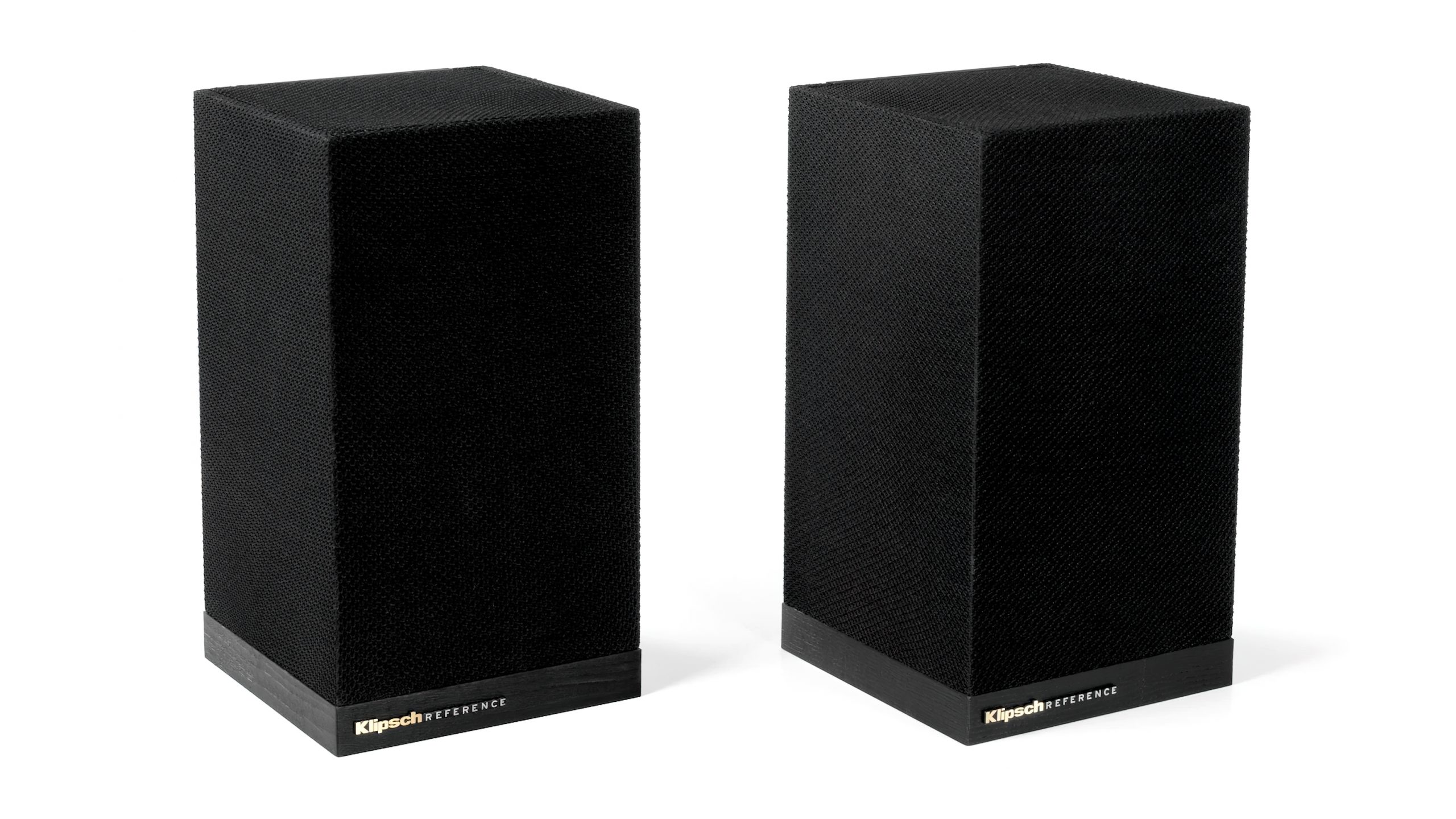 Striking movie experiences
But as soon as the Cinema 1200 is set to reproduce the soundtrack from tonight's film, the sloppy finish is immediately forgotten. For we have never heard the like of punch from any other soundbar. The salvos in The Irishman and whining car tires in Formula 1: Drive to Survive have probably never filled the room with as much realism as here.
Not only is the subwoofer full of punch; also the horn tweeters in the soundbar match the oomph. The sound stands out so that it leaves the ears ringing, while at the same time it sounds almost completely effortless.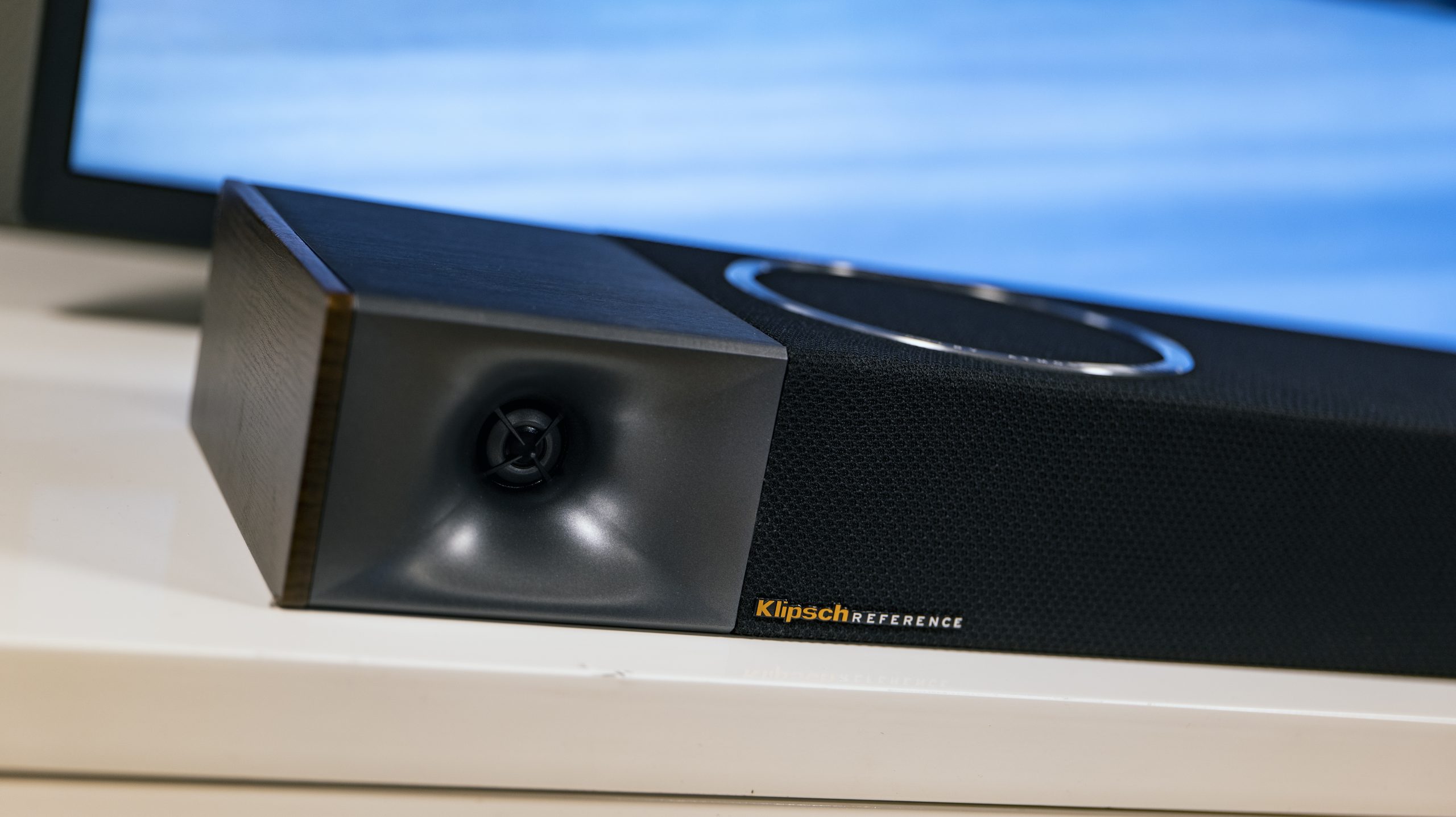 One can say a lot about the power of the Cinema 800 and also the little brother Cinema 600. But in physical impact they are no match! Cinema 1200 is pure madness in comparison.
The upward-facing Atmos drivers in combination with the wireless rear speakers make the surround sound much bigger than from other soundbars that do not have this; little brother Cinema 800 inclusive. It only has software-based Atmos sound, which does not contribute that much. With the Cinema 1200, movies and TV series sound much more mature and realistic. The sound envelops us and moves us almost into a virtual cinema hall.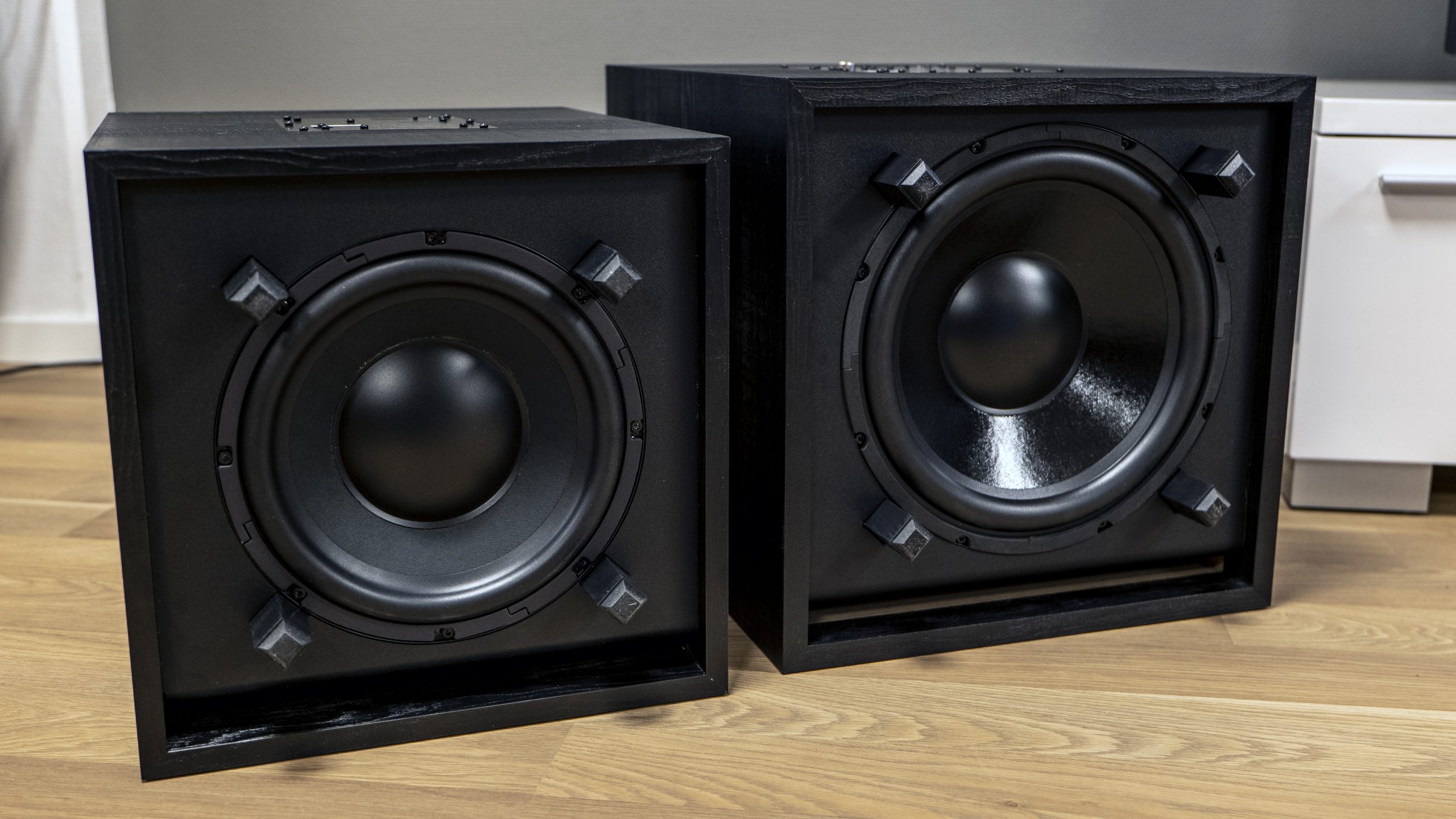 Dialogues
The soundbar's ability to reproduce dialogues is also formidable. The voices appear with both authority and clearly articulated consonants. Without the sibilants (s- and sj-sounds) ending up sharp like they tend to on Cinema 800. Although the horn tweeter is similar, there is something about the extra body in the sound from Cinema 1200 that gets the treble to blend even better with the rest.
There are soundbars and speakers with a more delicate and airy treble, e.g. the aforementioned Sonos Arc and Sony HT-A7000. But Klipsch has a physicalness and realism that the others cannot approach.
"It may not be the most linear subwoofer, but damn, the pressure!" exclaims Audun.
The subwoofer has both analog input and output, so several can be connected in series. But who misses bass here? (Photo: Geir Gråbein Nordby)
Not completely controlled
And here he also grabs the Cinema 1200 by the Achilles heel. For what the subwoofer has of power and muscle, it lacks in finesse. For the 12-inch is not completely controlled when the goung gets tough. Once the woofer is set in motion, the amplifier is not completely able to hold it back.
Whether it's the amplifier, a slightly too small magnet on the woofer or a combination of both, we cannot tell. But would we prefer a more disciplined bass? Yes, definitely!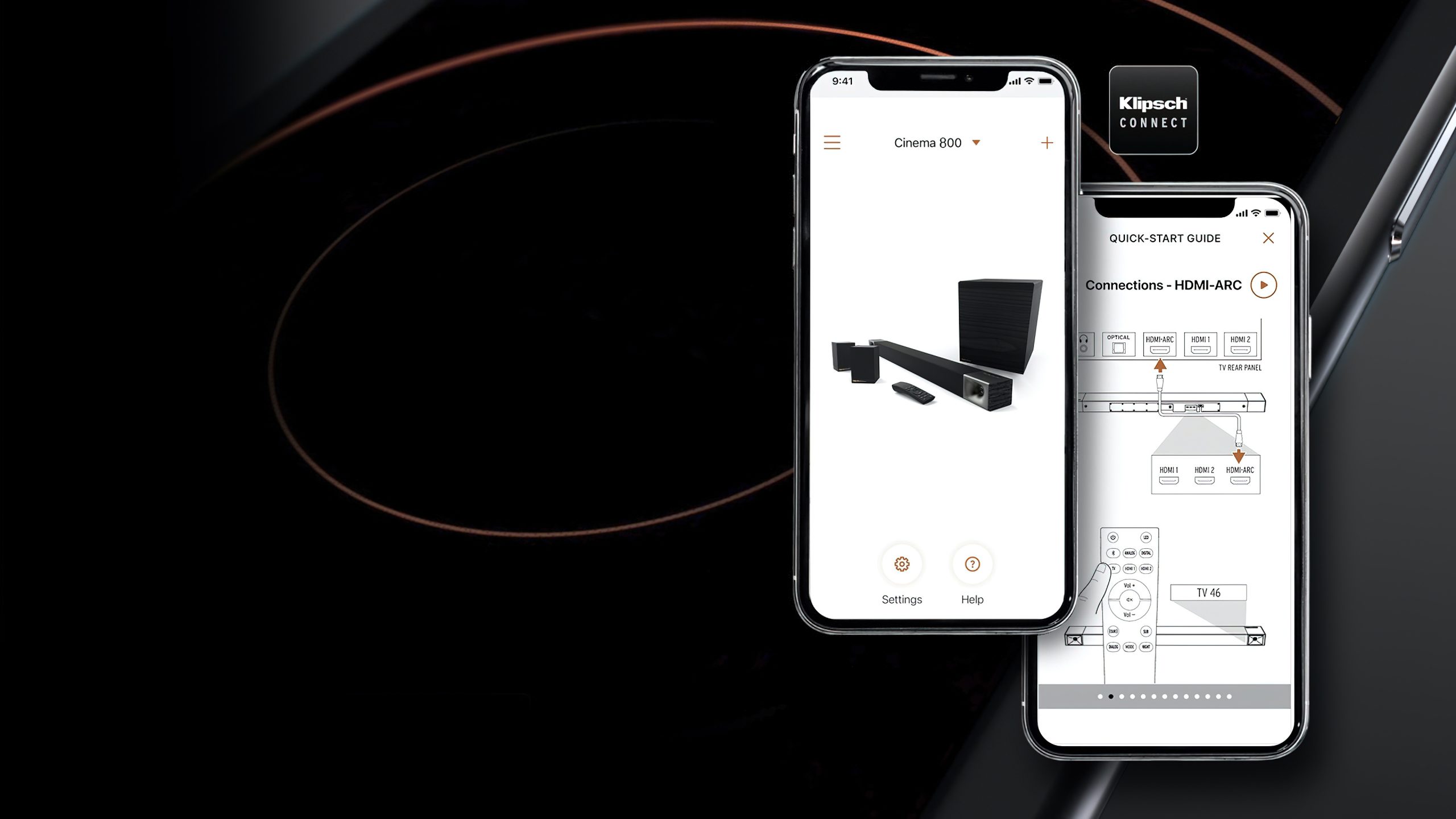 This is particularly audible on music. The double bass on Laura Marling's Soothing, which is usually deep and massive, but also dry and detailed, is admittedly also massive here – but far from dry and not particularly detailed. The complexity that reveals that it is a double bass and not an electric bass is lacking; the subwoofer just takes the notes and scoops them out. Without caring a shred about sophistication.
It sounds far bolder with electronic music and rap, which is as hard-hitting as we can remember hearing from any other soundbar. But even Drake has timbre in the bass that deserves to come out, which the Klipsch Cinema 1200 cares very little about.
Klipsch Cinema 800 is certainly not small, but it pales in comparison to the giant Cinema 1200. (Photo: Geir Gråbein Nordby)
Klipsch or Samsung?
By comparison, our favorite heavy-duty soundbar, the Samsung HW-Q950A, is more restrained when it needs to be. It has power and can play loud, but it is also somewhat more refined than Klipsch. Although even Samsung sounds more like a cinema than a chamber concert hall, to put it that way.
But the Samsung soundbar is more balanced and can handle a wider scope. And it makes an even bigger three-dimensional bubble of sound. And although it is looser in the deep bass than the Klipsch sub, it still has more finesse and better tonality. On the other hand, it does not threaten to tear down the walls like Klipsch. The entertainment factor no one can match Klipsch on.
Conclusion
The Klipsch Cinema 1200 with rear speakers and subwoofer is an expensive soundbar system. For the same money, you can get a good home theater system consisting of separate components, and it is probably also possible to get both bigger and better sound if you pick the best speakers in the budget class. But success is by means guaranteed, and it's certainly not as easy to set up.
The movie and TV experiences with this system run in circles around other soundbars, not least thanks to the large subwoofer that plays bass with an unheard physicallity. But also the speakers in the soundbar itself sound natural and have excellent control over the dynamics.
The impression of build quality is disappointing, and we think there is a lack of finesse and sophistication on music. When we do hand out a top character anyway, it's primarily because this soundbar system is beyond anything else on film.