Products in this test
You get a superb TV if you have a lot of money to pay for the picture. The size is nonetheless limited to 65 inches for OLED and 75 inches for a top quality LCD TV. But this is not good enough if you want to feel the bullets fly through the room in an action film, or get goose bumps from a creepy thriller. Size counts, and only a projector can deliver the goods for regular cinema goers. Even musicals and romantic comedies offer better sense of immersion with a gigantic picture.
But the top experience requires more than just size, otherwise you could just spend a lot of money on a projector and be done with it. In this test we go after the real good stuff, with a high-end picture quality that in many areas surpasses what you get at the cinema.
4K
While the TV market long ago embraced 4K Ultra HD resolution, which provides razor-sharp images above standard HD resolution, projector manufacturers are lagging behind. In practice, only Sony can offer true 4K resolution for under a certain price point. Their affordable 4K projector is called VPL-VW260ES, which gave us a totally beautiful picture quality on our 140-inch projector screen.
No other projector manufacturer has managed to give us genuine 4K at an affordable price, but many of them – including JVC – still advertise that they do although the picture panel has lower resolution. What they do is to use a so-called shifting technology. This means that an optical lens mirrors the pixels from the panel and shifts the light from these a quarter pixel length horizontally. Thus, one has a double set of pixels, which stands and toggles back and forth immensely fast – so that it is perceived by our brains as one complete super-resolved image on the projector screen – and not two interwoven images of lower resolution. It provides a subjectively sharper picture quality than the usual HD resolution, even though it is not genuine 4K.
Two rivals
In this test we will deal with two rivals. Sony VPL-VW360ES, which has true 4K resolution, will be compared with the JVC DLA X7900, which uses pixel shifting.
JVC takes the lead by having a far higher contrast than Sony, and as we know JVC also has a dark black level as one of its biggest strengths.
Otherwise, the projectors have many of the same features. For example the electronic optics adjustment and with two lens memories, one can store one setting for 16:9 movies and one for 2.35:1. They both have image interpolation for smoother movements, even with 4K material. They both also support HDR10 for a larger dynamic range in colour and light from Ultra HD material.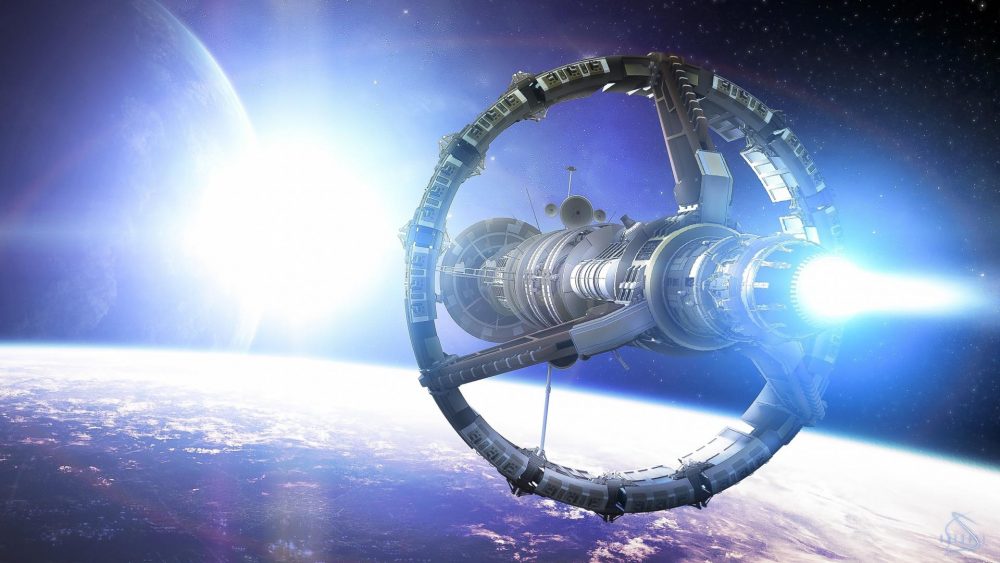 Projector and HDR
It is increasingly common for projectors to support HDR, i.e. higher dynamic range. In reality it means that they can display information in highlights that are whiter than white, on movies and titles with HDR coding. This gives a huge boost to the picture on TV, but it offers challenges to a projector.
Unlike TV, projectors do not have the option of dynamic backlighting. In other words, there is no extra lighting strength to rely on when whiter than white must shine with more powerful brightness. What you need to do instead is to reduce the overall brightness of the image so that the projector lamp has the power to render the HDR content. For example, the lights from a car, glow from a full moon, or other elements in the picture frame that should have extra light. That means that 90 percent of the time you sit and look at a darker image than wanted, only to have the surplus for scenes where HDR content is displayed.
There are solutions. On Sony's projectors, you have the option of adjusting the brightness of HDR content, and getting back the lost light. This can also be done with some image sources, such as Ultra HD Blu-ray players. The disadvantage with this is that it also reduces the HDR effect and if you take the brightness all the way back up again, the HDR light effect completely disappears. This still offers an advantage, however, namely the expanded colour space inherent in HDR. Video signals without HDR are rendered in the regular colour space Rec.709. But with HDR, one gets a far greater colour space (DCI-P3 and BT.2020), providing deeper and more detailed colours. It appears in the form of a perceived hyper three-dimensional image that is better than with Rec.709. Thus, HDR can be useful if  the lost brightness is compensated for.
Products in this test