Geir Nordby
Published

2018-08-16 - 12:45 pm
Genuine 4K-resolution and razor-sharp images are combined with a very good black level. HDR also works very well.
The projector needs calibration to avoid black crush. Not quite a class-leading black level.
Specifications
Technology: SXRD (LCOS)
Resolution: 4096 x 2160
Panel contrast: not provided
Dynamic contrast: 200.000:1
Brightness: 1,500 Lumen
Lamp lifespan: 6,000 hours (eco mode)
HDR: Yes (HDR10)
Optical lens adjustment: Yes
Distance to 100" 16:9: 3.05 – 6.28 M
Sony VPL-VW260ES impressed us with razor-sharp images. Finally, you get the genuine 4K resolution from a projector under the magic price line, and it is impressive in almost all areas.
It does have a few deficiencies. First of all, it lacks a dynamic iris, which makes the black level a little brighter than it might have been. VW260 also lacks lens memory, which allows you to store different zoom and focus settings in two memories. If you have a 2.35:1 projector screen, you can, for example, store different lens settings for 2.35:1 and 16:9 and select automatically between these directly from the remote control. If you're fond of smooth movements on the projector screen, it has image interpolation for HD video but not 4K.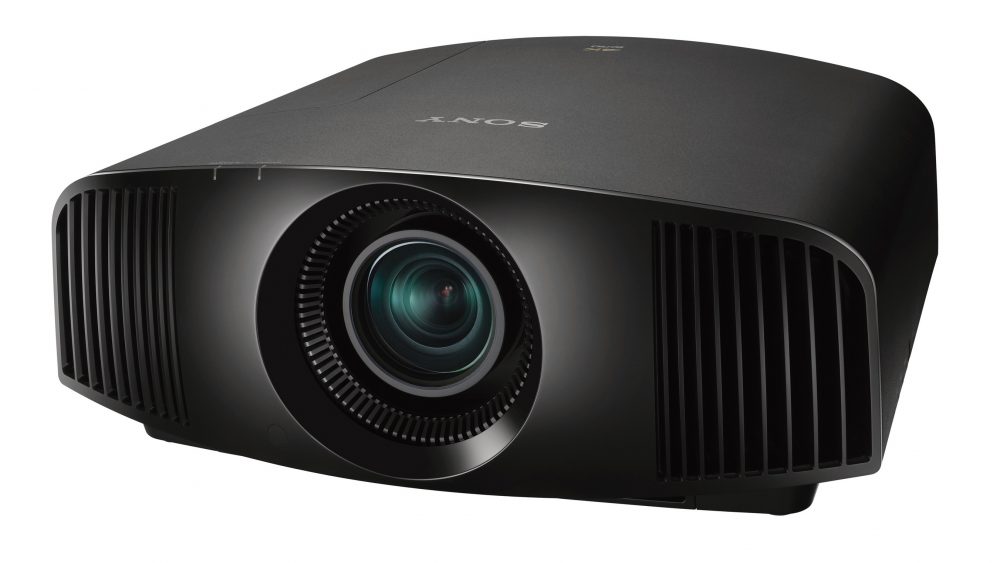 VW360 has everything that the smaller model lacks. And although the optics are the same on paper, all the components are sorted with lower tolerance for deviations on specifications. This potentially entails slightly sharper images.
The dynamic iris of the Sony VW360 is super fast and very quiet like that of JVC. However, Sony lacks the inner iris that prevents stray light from getting into the optical system in the first place. This is one of the things that makes Sony's black level not quite as pitch black as JVC's black level. But it's not far off.
The brightness on paper is 1,500 Lumen, which is lower than it is for JVC. This is not noticeable in reality. Subjectively, the luminosity in both is very similar.
Usability
The Sony Projector has a tidier menu system than JVC, and reacts faster to the remote control. Storage of lens settings is also very easy, but where JVC can pick up the memory directly via a button on the remote control, we have to enter the menu on the Sony projector.
What makes Sony less user-friendly is that it is entirely dependent on calibration. Just out of the box, it has a pretty powerful 'black crush', meaning there is far too little light in dark areas. The shadowy areas merge, and you are left without details in the dark areas. The colours are also extremely oversaturated. It may look impressive at first glance, where, for instance, the grass appears much greener. But it's not right.
"There's a lot of work to be done here," says the calibrator, Gorm Sørensen.
So it is a shame that JVC has the automatic colour calibration, because it doesn't need it. Whereas the Sony projector, which certainly has to be calibrated, is far more manual in this respect.
Picture quality
As mentioned, the images are very colourful right out of the box, and at first glance, the objects stand well out of the background — because the black level looks very black. But since it is due to both the oversaturation of colours and that the black level is enhanced sharply, it is clear that the Sony projector in uncalibrated mode does not match JVC. When we watch movies on Blu-ray with Ultra HD resolution, it helps a bit that the projector has genuine 4K resolution. You'll see it in the details of Ryan Gosling's stubble in Blade Runner 2049. But in the vast majority of scenes, JVC presents a better image and is far more true to the movie as the studio intended it to be.
After Gorm's meticulous calibration that eventually provides us with an acceptable colour rendition with an average delta deviation of around 1.1, there are other issues to address.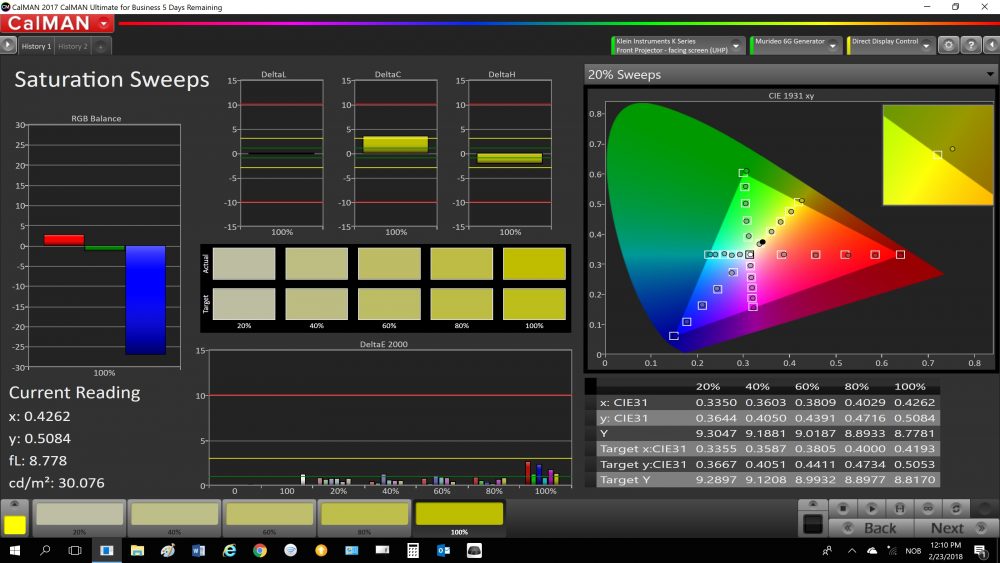 In comparison to the JVC DLA X7900, Sony VW360 does not have quite the same darkness in the black level. Shadows are slightly brighter, but it is a good notch better than its little brother, the VW260.
However, if you do not have a pitch-dark room, you will not get the full advantage of JVC's black level, and immediately the advantages of the Sony start to become obvious. The pictures are razor-sharp! There's no big difference in the sharpness with HD video, but with 4K Blu-ray, Sony provides a substantially sharper image, with more detail than JVC.
Blade Runner 2049 in 4K is pure pleasure. The stubble of Ryan Gosling is sharper and more detailed, and there are several shades in the rusty sands along the dilapidated Las Vegas Main Street, totally engulfed in a sandstorm.
And best of all: HDR works great with the Sony projector. This is because with a stepless setting, you can adjust any or all of the lost light content when you switch to HDR. When you do this, the actual HDR effects will be greatly reduced or even vanish – depending on the amount of light one brings back. But what you get is a much larger colour range, than when HDR is disabled. In fact, HDR supports more and deeper colours (DCI-P3 and BT2020), and the result is greater realism and a greater impression of three-dimensionality – even though the actual HDR effects with more energy in light areas are limited.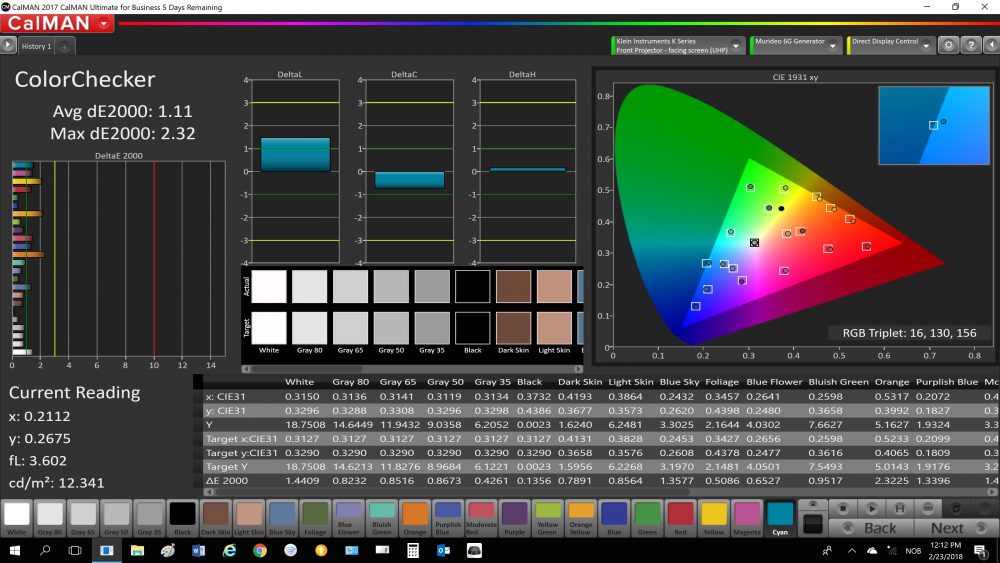 It is reflected in scenes with many shades of colour. A shaded sky – whether it is blue or rusty-coloured, as in Blade Runner 2049. But also something as colourless and pale as faces appear with more shade and increased realism.
With video in Ultra-HD resolution, Sony VW360 thus provides a significantly better experience than JVC X7900. Even though JVC leads in absolute black level.
Conclusion
Sony VPL-VW360ES has all the features that the smaller VW260 lacks, including a dynamic iris with better black level, and lens memory.
It does not come close to the black level king, which in this price range is the JVC DLA-X7900. In addition, the Sony projector has to be be calibrated to prevent the shadowy areas from completely merging into black, and has to be moderated somewhat in terms of colour saturation. But when this is done, it then turns into into a fenuine bad-ass!
The images are super crisp. Especially with Ultra HD sources, you get an extra dose of sharpness that you only get from a genuine 4K projector like VW360. And with HDR, it provides an extra,  super cool depth in the colours!
With a regular HD video, Sony's advantages are not as effective, but it is Ultra HD that is now all the rage, fortunately. Therefore, we also proclaim Sony VW360 to be the benchmark in its price range.
Also in this test
JVC DLA-X7900
Blacker than the night
JVC is known for the best black level on the market. Nor do they disappoint now.
Exceptional black level coupled with perhaps the best colour rendition we have seen right out of the box, makes this a very good projector.
You cannot get the image sharpness of a true 4K projector, and HDR content is way too dark.