Our verdict
Exceptional brightness! Beautiful, true-to-life colors right out of the box. Good HDR Tone Mapping. Motorized optics with lens memory.
Not 4K resolution. Black level is not on a par with the very darkest, but in its own price range there are few - if any - that match.
Technology: LCD
Resolution: 2880 x 1620, 4K compatible (1080 panel w / pixel shift)
Panel contrast: not specified
Dynamic contrast: 1,200,000: 1
Brightness: 2,600 Lumens
Lamp life: 5,000 t (eco), 3,500 t (normal)
HDR: Yes (HDR10)
Optical lens adjustment: Yes
Motorized optics w / lens memory: Yes
Distance to 100 "16: 9: 3.0 – 6.3 m (Throw Ratio 1.35-2.84: 1)
Web: epson.com
Show more
Show less
The TVs are getting bigger and bigger in size, and it can almost seem as if 65 inches has become the new folk TV. It should not surprise me if the 65-inch in a few years will be banished to the bedroom, to make room for a 75- or 85-inch. But even then, talking about cinematic experience stretches the truth. And you should go high in price before a TV gives an image as natural as a good projector. My contention is that you must either have a backlit LCD TV with many LED zones, or preferably an OLED TV. Only then will the black level and the grayscale be even throughout the image at the same time – but then it will also be expensive! You need over 50,000 for the most affordable 77-inch, and if you go up to 88 inches, we are talking up to 30,000 pounds!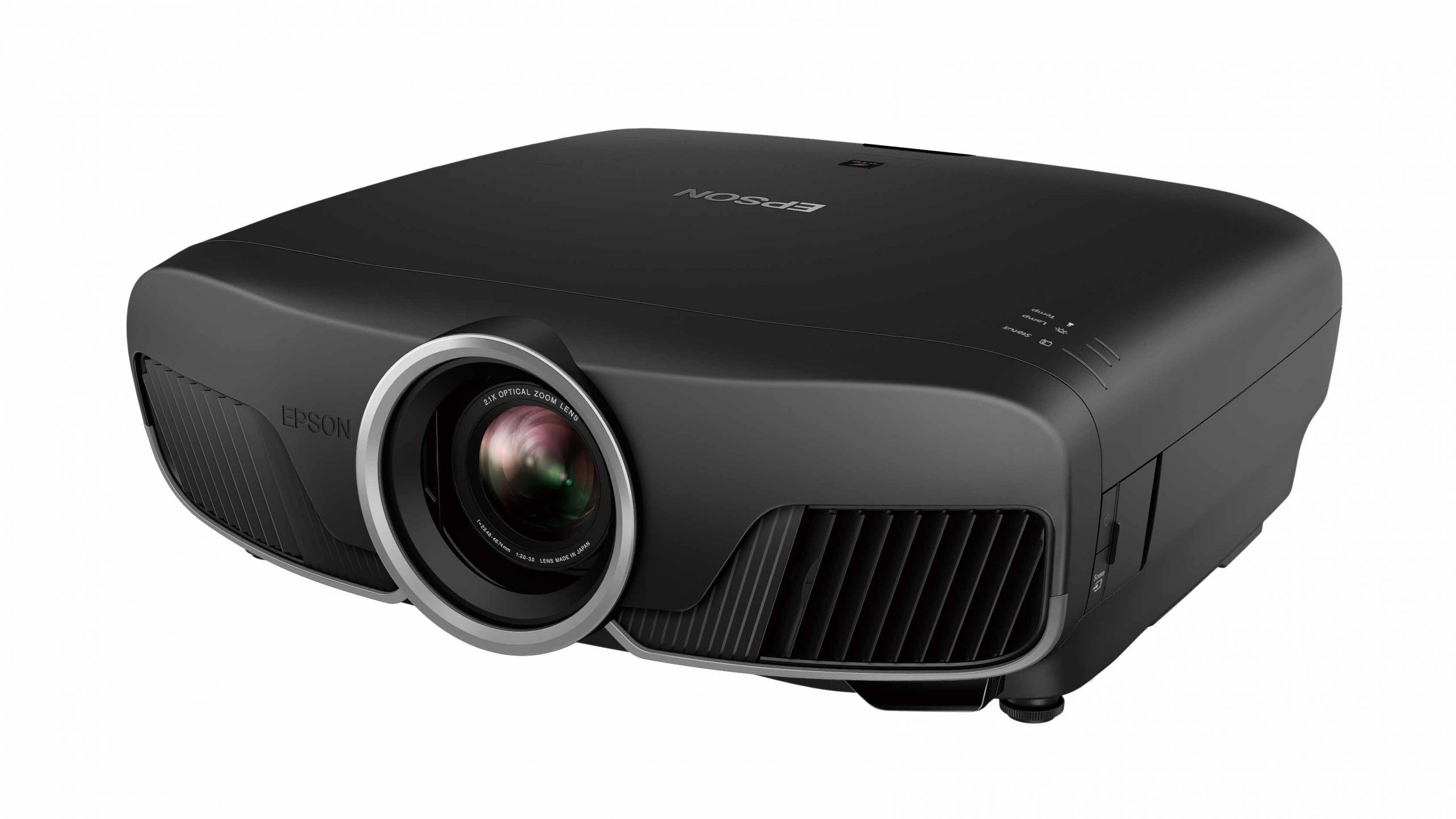 With a projector, you can easily get over 100 inches in the living room. And if you choose the canvas in wide format, you get room for even more. Up to 150 inches and maybe larger. THEN we talk cinema! And if you choose a projector in the class of Epson EH-TW9400, it will be a bit of a cinema experience as well. With enough brightness to work in a normal living room, black level enough to give the long-awaited stroke, and with a sharpness and color reproduction that others will envy you.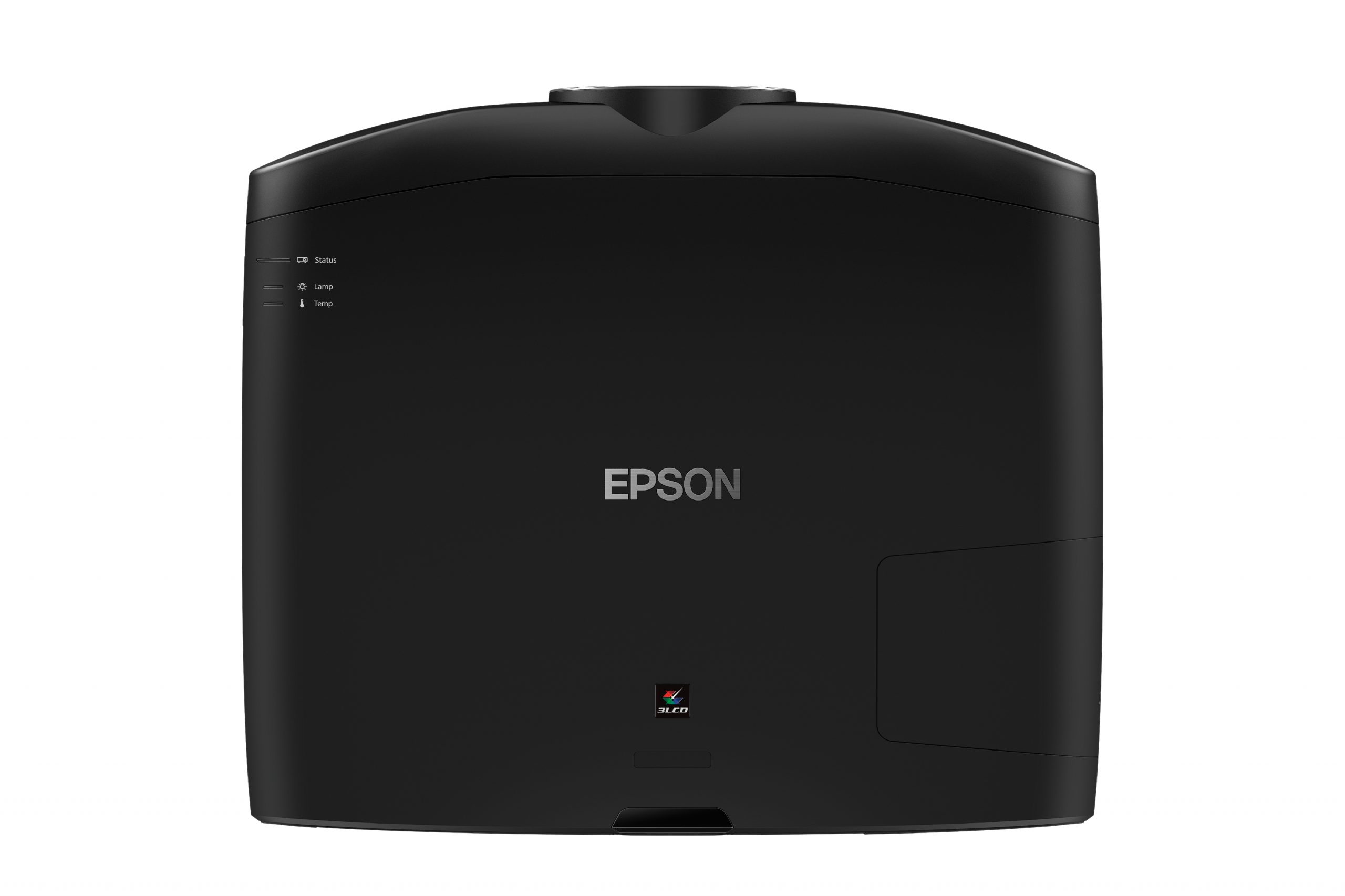 Projector and 4K
When it comes to resolution, however, the projectors are behind. It may seem a little strange. This year, several TV manufacturers will launch models with 8K resolution, and there are still only a few projectors on the market that have 4K resolution.
We are talking about having to reach a certain size before it starts to become important. That there may not be a big point with 8KTVs under 75 inches, maybe even higher than this.
But with a projector you have the opportunity to go as big as you want, and few of us go under 100 inches. Still, I would argue that it is more difficult to see the extra pixel resolution on a projector than a TV. There are two reasons for this.
First, the picture is sharper on a TV. A projector placed 3-5 meters away from the screen must have incredibly good optics, should it have as sharp an image as a TV. And because the canvas has a bit of structure in the canvas, it will not be quite as sharp anyway.
Another reason is that a projector cannot reproduce the brightness of HDR video as a TV can. And my claim is that it is in the brighter scenes that you really see the difference between HD and 4K, and even higher resolutions. The pixel structure of a TV is simply more visible.
Maybe that's why projector manufacturers put more emphasis on being able to boast 4K support, than actually delivering real 4K images. Yes, then you have the fact that a lot of 4K movie releases are mastered in 2K and upscaled afterwards. So you do not always get that much extra with a real 4K projector anyway.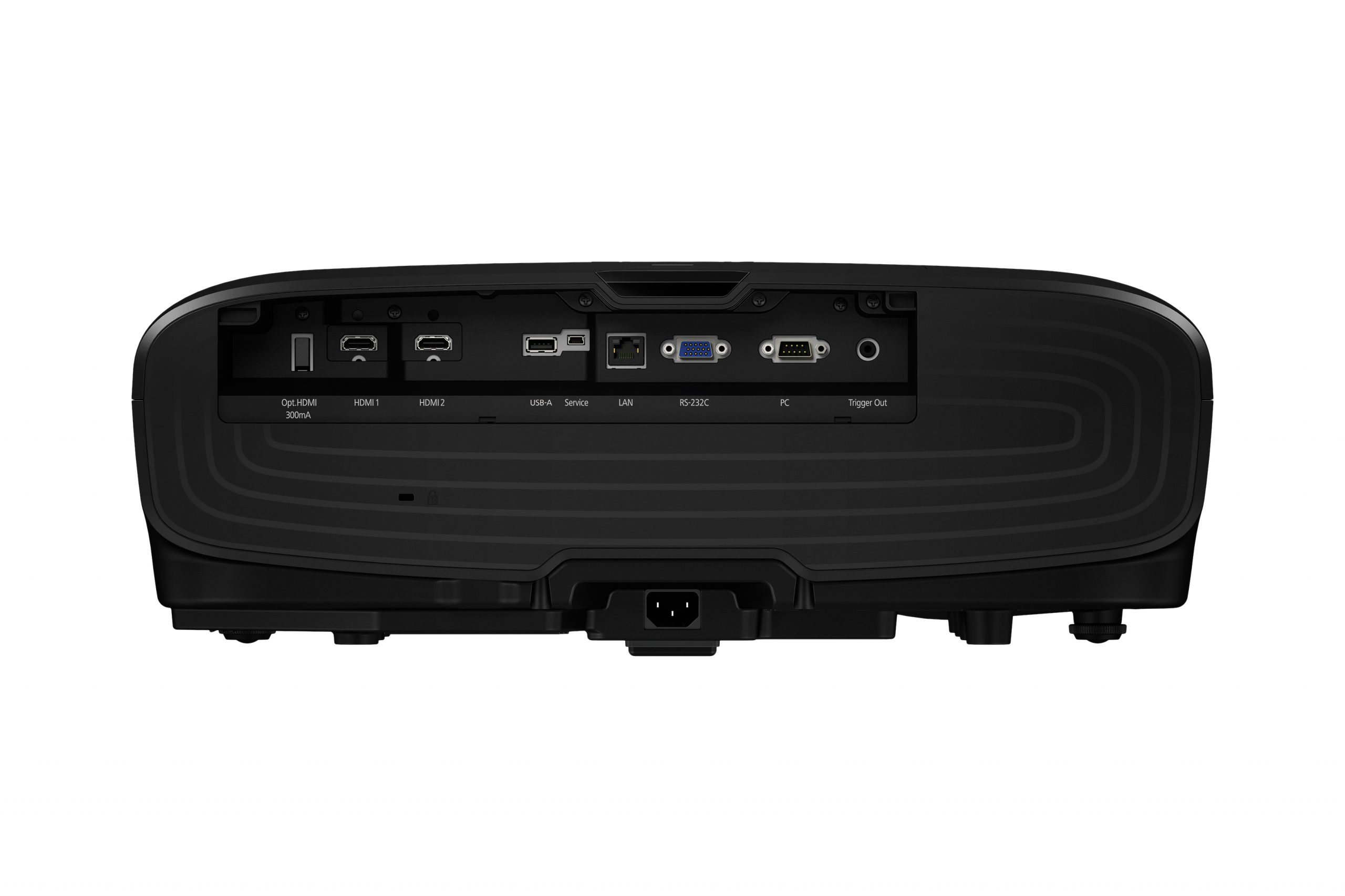 Popular high-end
Which brings us to the projector at hand, namely the Epson EH-TW9400. At 33,000 kroner, it is in the class that is perhaps best described as a popular high-end. Here, the compromises are chosen carefully, in order to get the best possible quality where applicable. Sharp images and brilliant colors. TW9400 also produces very good contrast thanks to a built-in polarizing filter that gives blacks black, and with dynamic iris in addition that puts the finishing touches.
With its high brightness, the projector is also in the spotlight for large screens, something Epson has taken the consequence of by equipping the TW9400 with motorized optics and lens memory.
Motorized optics for wide canvas
You see, should have a canvas over 100-120 inches, it is natural to go for 2.35: 1 widescreen rather than 16: 9. Otherwise, the canvas will be too high in relation to what most rooms can withstand. And if you have such a wide screen, you will often sit and zoom in and out, depending on whether the content displayed is in 16: 9 or 2.35: 1 aspect ratio. With motorized optics, you control this directly from the remote control, rather than going to the projector and turning the focus and zoom rings.
The settings can then be stored in a memory, so you can have one memory for 16: 9, and one for wide format. Then just press a button to switch from one to the other. Quite ingenious, and also necessary when you come up in large sizes. Which is one of the reasons why we gave the move to the BenQ W5700. The closest competitor in terms of price.
Not 4K
Although Epson boasts what they call 4K PRO-UHD, the TW9400 is not a 4K projector. Instead, it uses a 1080 panel and a technology that shifts the image diagonally by half a pixel length. This happens very quickly back and forth, so fast that the eye does not perceive that the image is vobulating. Instead, it is perceived as higher resolution. In this case 2880 x 1620. It's twice as many pixels as HD, and it seems. But it is not 4K (3840-4096 x 2160).
HDR?
Newer projectors support video with HDR10, ie higher dynamic range in grayscale and color. This also applies to the TW9400, but a projector does not have the chance to reproduce HDR as a TV can. This is because you do not have the option of dynamic backlight, which is necessary to get the super brightness that almost burns your retina when the sun rises above the horizon in the image.
A projector does not have this brightness on the lamp, and if you want maximum HDR effect, the rest of the images must be made extremely dark, to give excess to the HDR light. You do not want that, so you do something in between instead. You sacrifice just a little of the overall brightness of the image, to get the corresponding extra depth in the image on the HDR effects.
A requirement for this to be successful is so-called HDR Tone Mapping, where the HDR content is scaled down to fit the projector's dynamic range. It works great on the TW9400.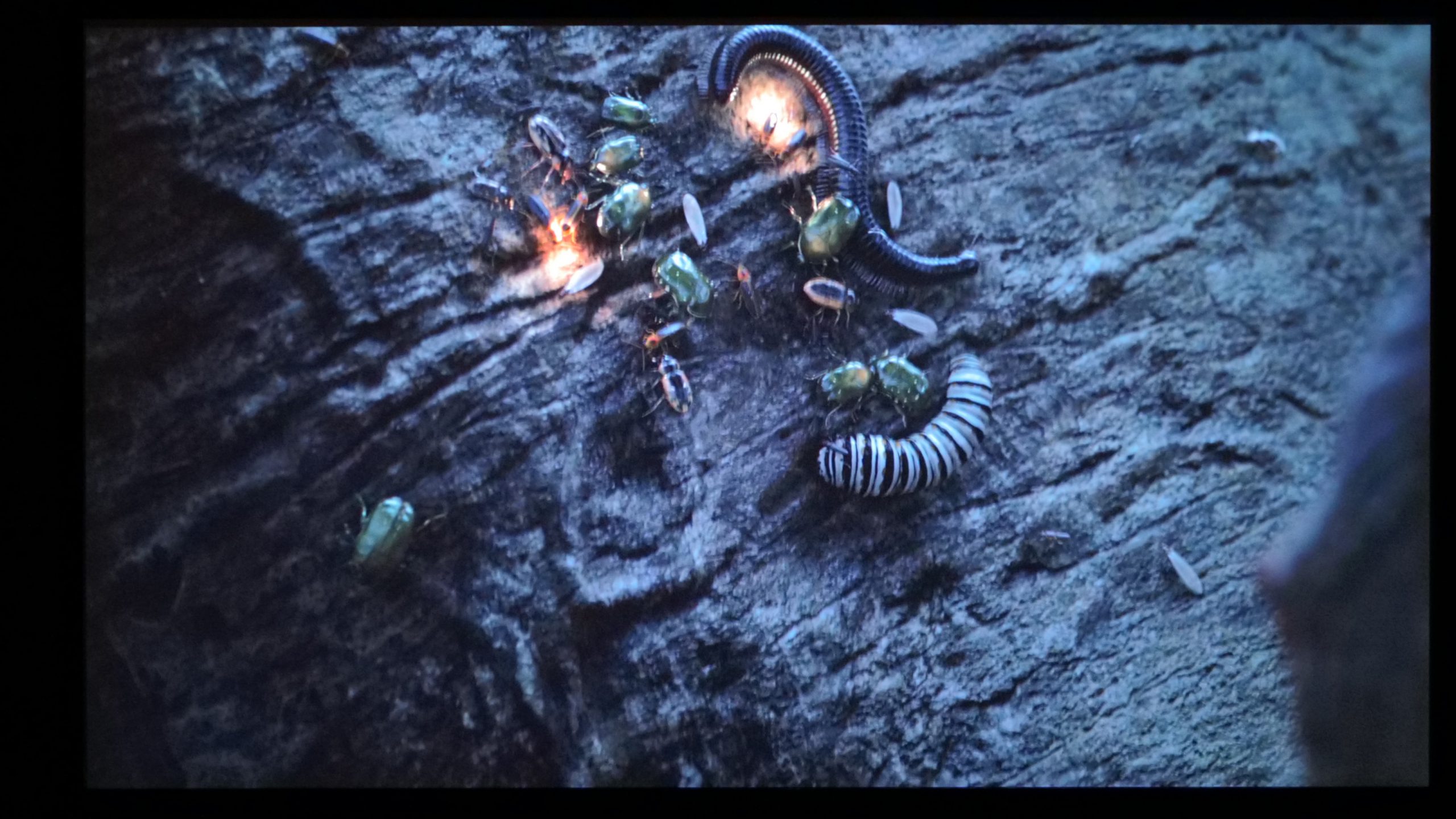 Extended color space
Another advantage of newer movie formats is that they have deeper colors than Rec.709 which is standard for regular HD. Now DCI-P3 is used instead, which has much greater contrast in the colors. The Epson TW-9400 supports this, but then a color filter must be activated that steals brightness. In this case, I actually prefer to choose normal color space, and rather increase the brightness for more impact in the images.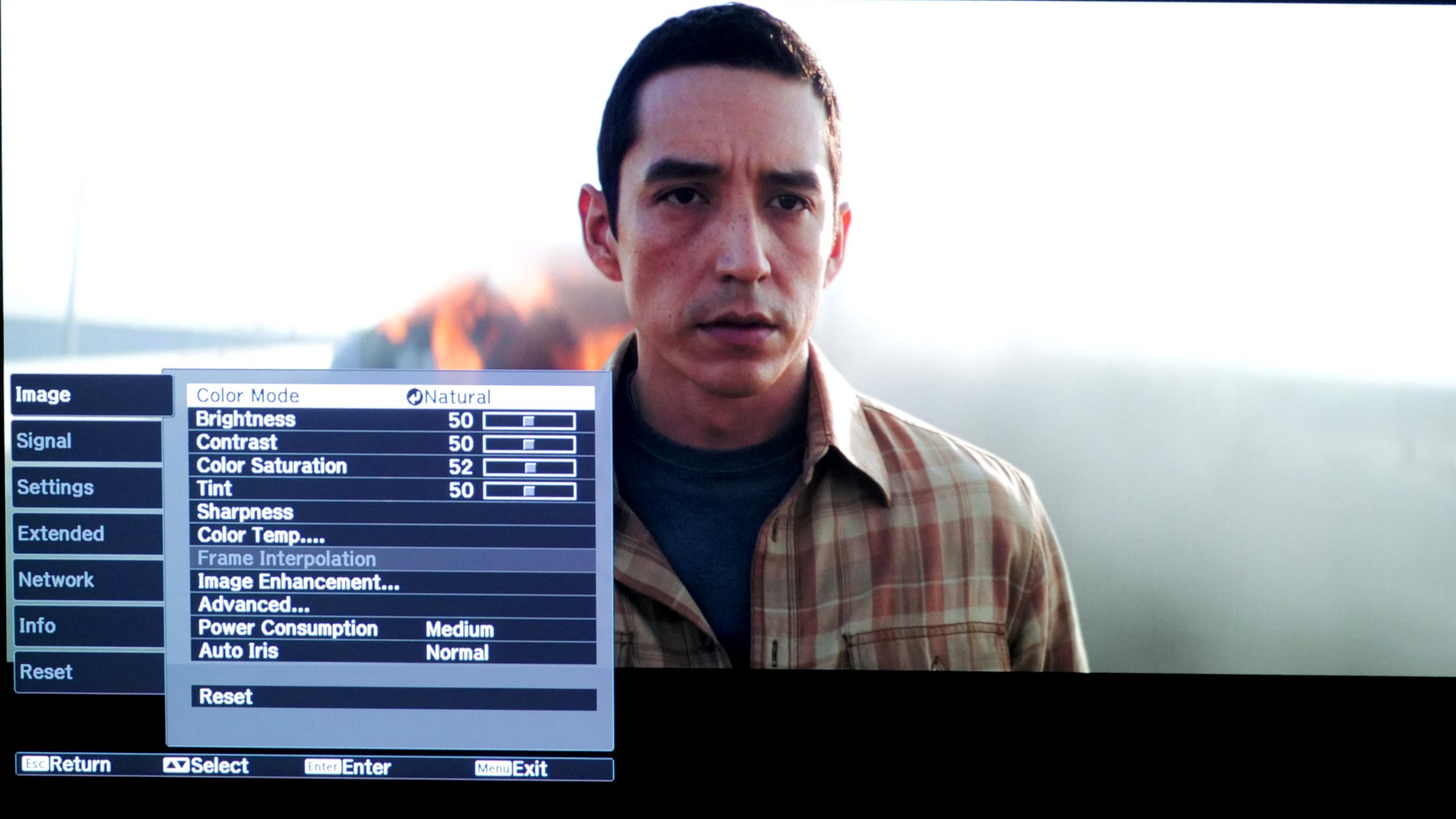 Superb pictures right out of the box
All you have to do is plug in the projector and set it to Natural Color Mode, and leave it at that. The image quality right out of the box is outstanding, and the colors are extremely natural. The remake of The Lion King looks great on the Epson projector. The fur in the animals is realistic, both sharp and soft at the same time. And with the little you get from HDR effect, it shines extra in the structure of the animals' skin and fur. The contrasts both inside dark caves and outside in the sunlight resonate more with HDR than without.
The black level is significantly better than what the DLP projector BenQ W5700 delivers, and with Epson you also avoid the rainbow effect. You get a calmer and more comfortable image with LCD.
The qualities are repeated with non-animated films. Linda Hamilton in Terminator: Dark Fate comes out with wrinkles and everything, and there is more impact in the picture than I got out of the BenQ.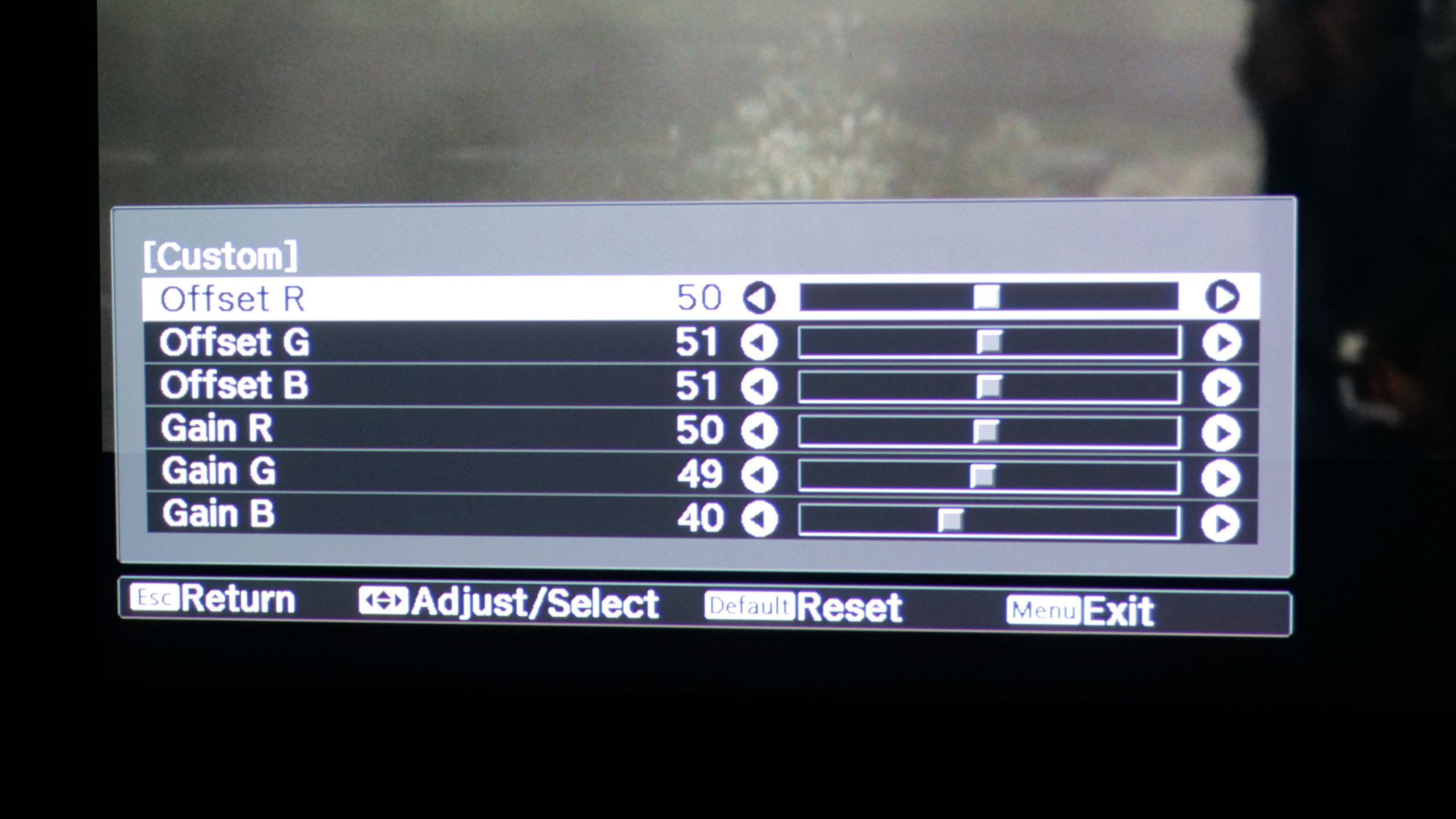 Calibrated
To see the projector in calibrated mode, I took a trip to AVshop in Oslo. It was finished calibrated in the small cinema, against a 2.2 meter wide screen (100 "). Although, not much was done at all. If you went into the menu, almost everything was on step 50 of 100, as it make straight out of the box.
– You hardly need to do anything with this projector, said calibration expert Gorm Sørensen.
AVshop's cinema is darker than our test room, and it seems in the form of even more bang in the contrasts. Still not completely black in the blackest, but it is so dark that the projector knocks the BenQ W5700.
The next quality step up from here will be the real 4K projector JVC DLA-N5 (Sony VW270ES does not have dynamic iris or lens memory). This was connected in the largest cinema, and there was no doubt that the dark scenes in Alita: Battle Angel had a markedly deeper black than the Epson projector can. The picture in the big cinema is much larger than in the small cinema, yet the resolution in the picture is just as good – thanks to real 4K.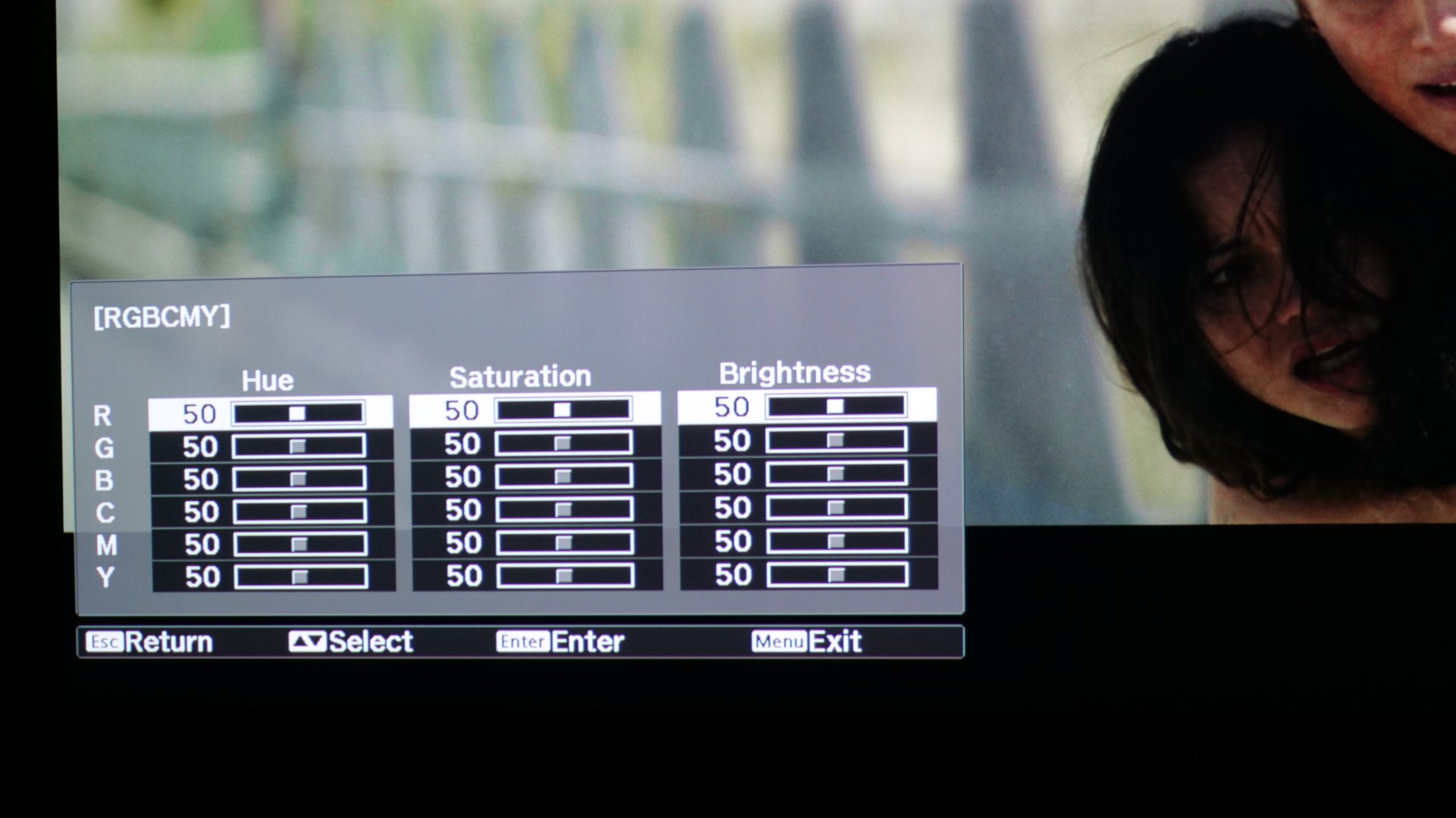 If you filled the same 3.9 meter wide screen with the Epson projector, the differences in resolution would be revealed in JVC's favor. But then the JVC N5 also costs twice as much as the Epson TW9400.
Back in the little cinema, there was no downturn to go back to TW9400. It has the sharpness, contrast and colors of care, and is definitely the best cinema picture you will see in this class.
Also, be aware that if you are going to have a projector in a regular living room with the light off, you will in any case hardly experience the advantages the JVC has over the Epson. You must have a dedicated, dark cinema room before there is any big point to go for JVC.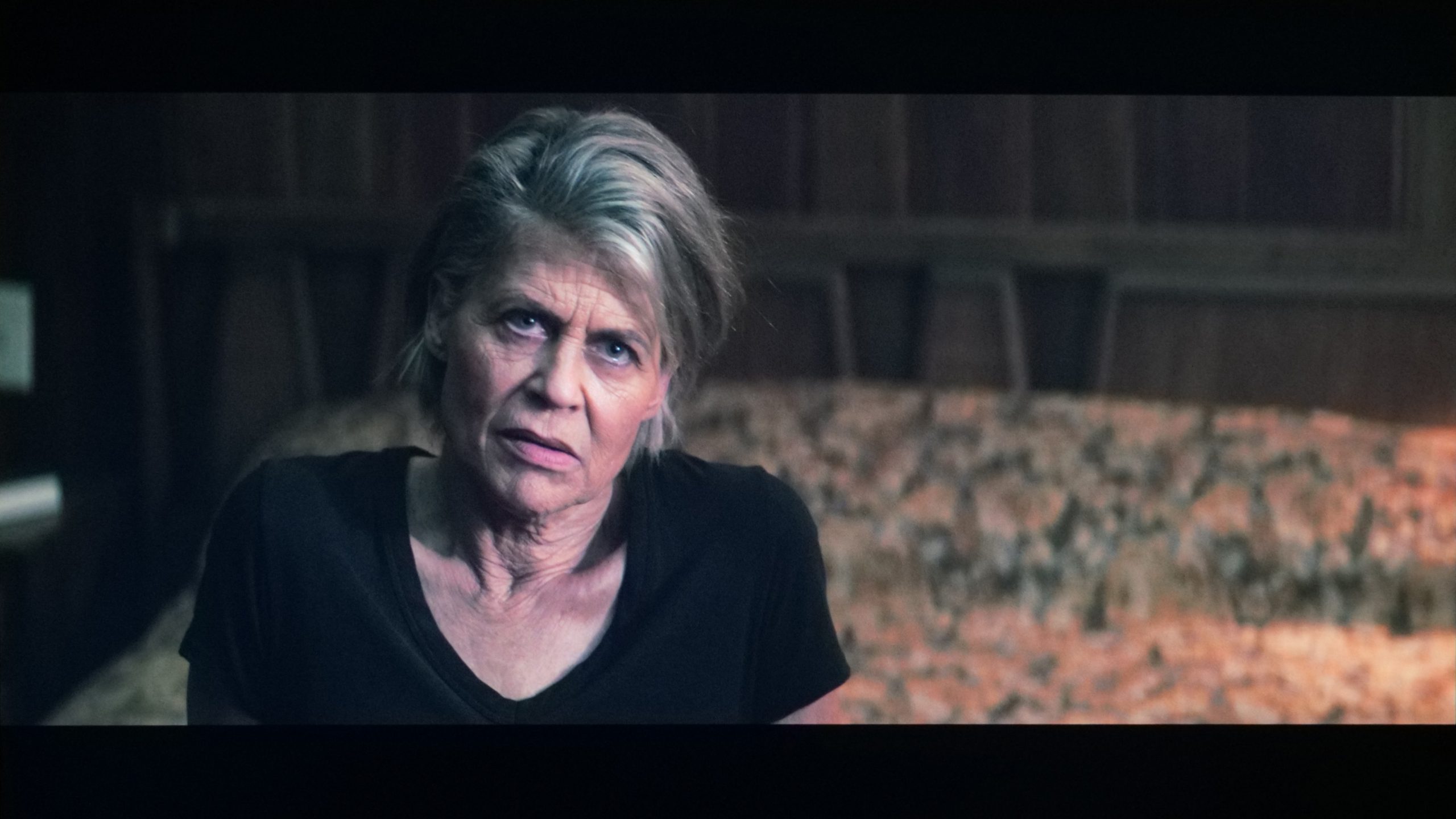 EH-TW9400: Conclusion
The Epson EH-TW9400 places itself in the middle of the gap between price and quality. The projector draws images so sharp that fur and hair look real, and there is very good contrast in the image.
The brightness is a big plus, and also the fact that you do not need to calibrate the projector. Just put it in Natural mode and spin the movie.
This is the most affordable LCD projector on the market with a polarizing filter, which gives less stray light from the lamp and thus gives blacker black. In combination with a dynamic iris, it knocks its cheaper cousins in the boots at the black level. There are projectors with even deeper black levels, but not before you double the price.
You simply do not get a better projector under 5,000 pounds today. And then you get motorized optics and lens memory with the purchase. The only thing you do not get is 4K resolution, but the other is more important.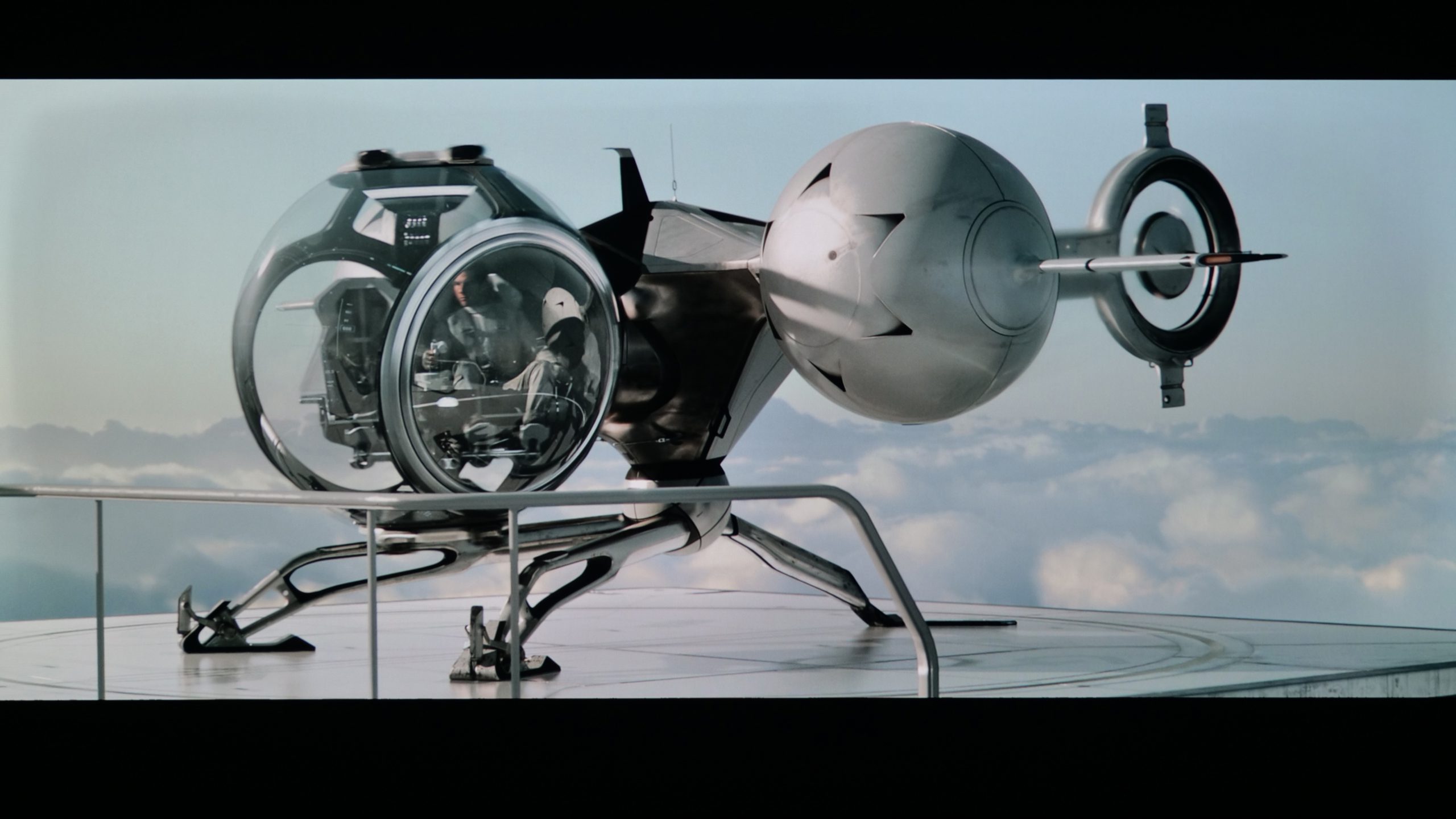 Thanks for reading Tech Reviews.
Create your free account or log in to continue reading.