French Devialet has since the early 00s grown to be one of the Hi-Fi world's most recognized brands. The French manufacturer impresses us time and time again with its luxurious and innovative amplifiers, which can be tailored to get the best out of any speaker.
Nor should we forget the small but potent Phantom speakers, which defy the laws of physics in terms of what they can deliver in terms of sound pressure and deep bass. With such a track record, it was really only a matter of time before Devialet ventured into the world of soundbars, and now the Dione is finally here!
Also check out
Magical bass and unique design
The sensational lifestyle speaker Phantom has become even better. The Devial Phantom I 103 dB is simply unique.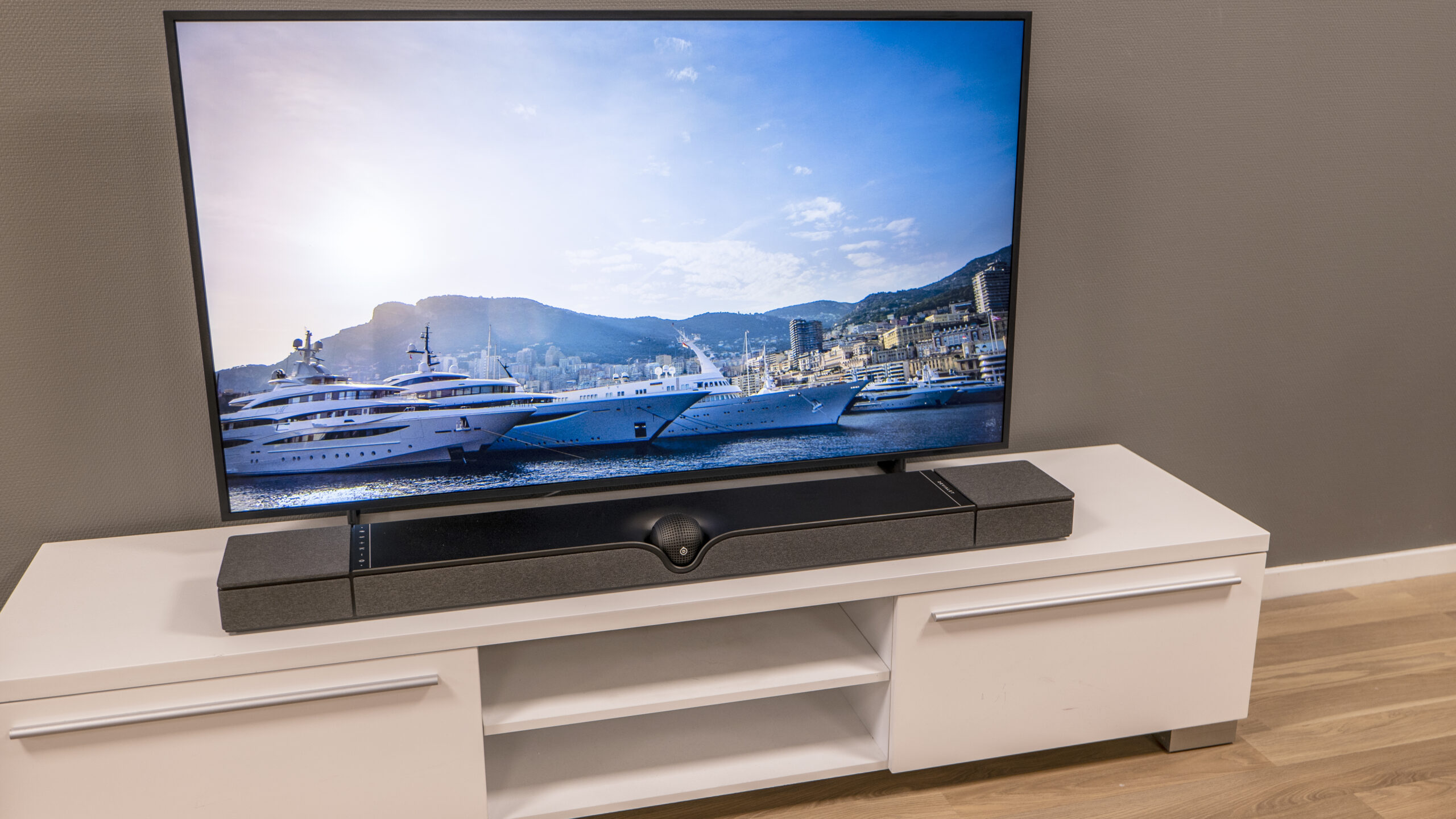 Devialet Dione: designer soundbar with Atmos surround sound
17 speaker units, 950 watts of amplifier power and up to 101 decibels of volume. Those are the hard facts about Devialet's first soundbar that plays entirely on its own, without any extra subwoofer or rear speakers.
All the speakers are built into the soundbar itself, and at 120 centimetres, it's a sizeable beast. Definitely one of the bigger soundbars we've had in the test room, but also one of the best looking!
The Dione looks both good, while the quality is solid and trustworthy. The sleek and futuristic lines, as well as the absence of extra cabinets, will probably attract many interior-conscious sound enthusiasts. But good taste costs!
Eight sound channels – including Dolby Atmos
The Devial Dione uses a so-called 5.1.2 configuration, which means it has dedicated drivers for both right, left and centre channels, woofers and surround and top channels for 3D sound. To accommodate so many speakers in a compact unit, Devialet has used high-efficiency full-range drivers with neodymium magnets. The speakers then change "role" depending on whether you choose to mount your soundbar on the wall or have it on the table.
Devialet Dione contains 17 speaker units, eight woofers and nine full-range units (Graphic: Devialet)
A full 8 of the 17 drivers are dedicated to reproducing deep bass. Devialet therefore claims that the soundbar will do without an external subwoofer. Of course, it would be exciting if the Dione could be expanded with a subwoofer or rear speakers – but at first glance it doesn't seem that Devialet has any plans in that direction.
Usability and features
Minimalism also comes through when it comes to the other equipment. There's no remote control with the Dione, nor is it equipped with an info screen. Instead, it can be controlled via the Devialet app from tablet or mobile. Volume is easily controlled via the TV's remote (via HDMI CEC). In addition, there are volume and play/pause buttons on top of the soundbar.
Dione connects to the TV sound via HDMI eARC, and it also supports Bluetooth, Airplay 2 and Spotify Connect. It can be part of a larger multi-room system of Devialet products, and you can control music playback via the Devialet app. However, there are no additional HDMI inputs for connecting external A/V sources.
The Dione otherwise supports popular modern surround sound formats like Dolby Atmos (but no DTS:X). It can also upscale other audio formats and reproduce virtual surround sound (Devialet SPACE). In addition, it uses automatic room correction to adapt the sound reproduction to the surroundings – this is easily done at setup.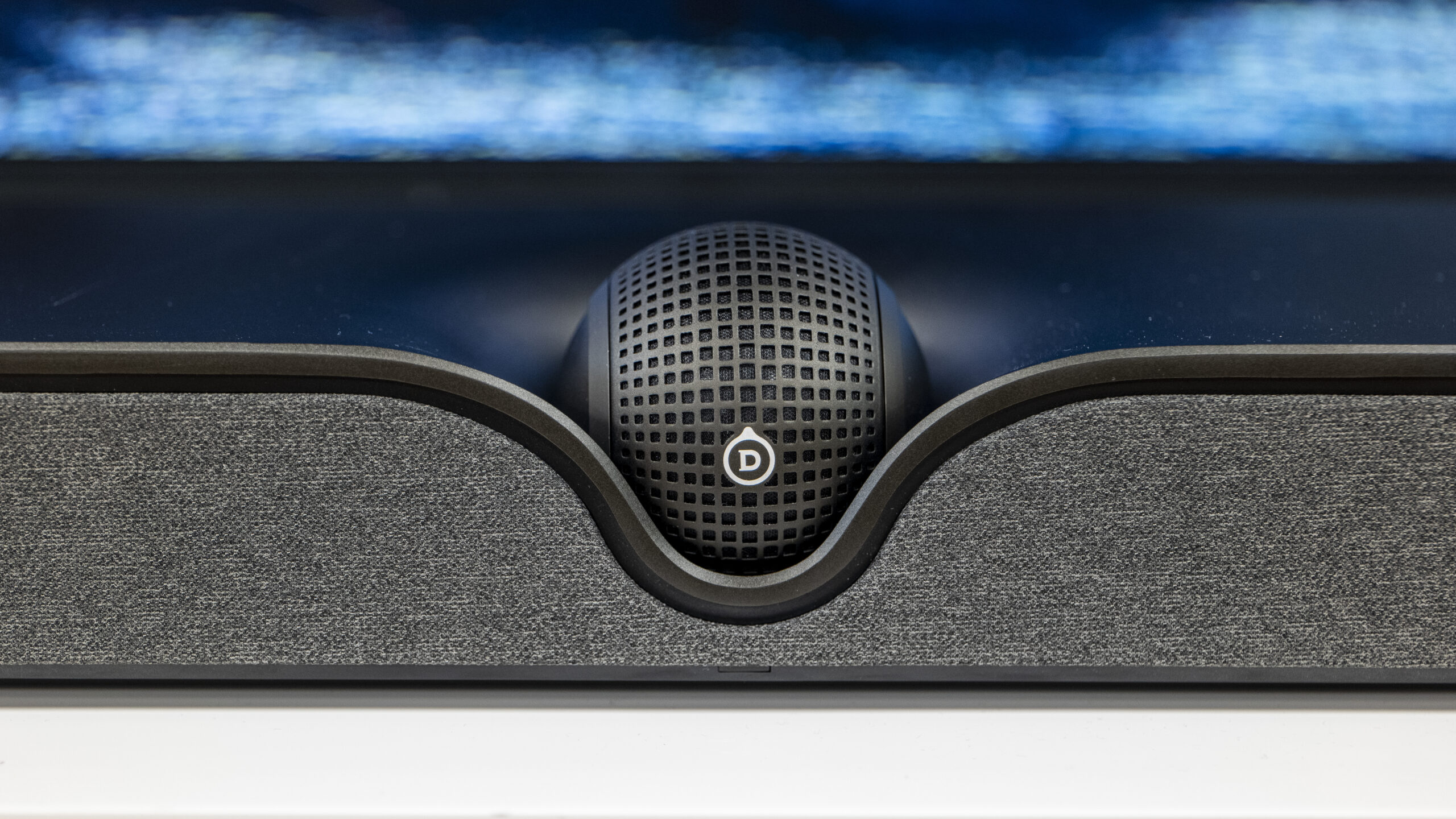 Sound quality
The Devialet Dione costs about twice as much (or more!) than other common high-quality soundbars – including popular test winners from Samsung and Sonos. That means you can expect exceptional sound quality, too. And thankfully, you get it!
The first impression is that the Dione paints up a big, accurate soundstage that extends far beyond the physical dimensions of the speaker. This is undoubtedly a soundbar that you can easily connect to the largest TV screens. The 65-inch TV we hooked up suddenly feels very small, and we feel more inclined to put the projector on instead …
When we play favourite scenes from the Formula 1 documentary Drive to Survive, there's no doubt that the Devialet platter has plenty of juice and power. Dione can certainly play loud and clean! Dialogue is crisp, clear and rich and we can both hear and feel the sound effects of the F1 cars whizzing past. You also get a distinct impression of ambient sound.
During the action scenes in the Netflix movie The Gray Man, there is nothing to put off the explosive qualities. The Dione easily fills our test room with powerful sound. Even at high volume, the overall sound quality is very credible, with plenty of excess and dynamics, and there's no sign of noise, clatter or distortion.
The Devial soundbar also manages to deliver an impressively wide surround sound image, but there are of course limits to what you can expect from a standalone speaker. Although the sound image extends well to the sides, it doesn't quite manage to replace the feel of physical rear speakers in the room. Here, a complete setup like the Samsung HW-Q995B or Sonos Arc/Sub/SL with its external surround speakers clearly has an advantage. But here we are probably over in a slightly different target group.
Rock solid bass response
As mentioned, the Dione comes without an external subwoofer – Devialet claims that the soundbar performs very well without one. It's not the first time we've heard that claim from a first manufacturer, but here the claim actually holds true! The Dione delivers a very rich and potent bass response that is both hard hitting and deep in frequency.
"What an impressively clear and deep bass! The clear dialogues also have a lot of substance," says an enthusiastic Geir Nordby. 
However, it's clear that the soundbar deserves a solid base: the potent bass can be too much of a good thing if the table is unstable or has a lot of resonances. We haven't tested mounting the Dione on the wall, but think it can be an advantage in many contexts.
Superb soundbar for music
When it comes to music playback, we were very impressed with the Dione. This soundbar actually manages to provide a pretty believable stereo sound image! Aurora's voice on Stardust comes out clearly and distinctly from the soundbar's centre, while the musical instruments fan out around her. The midrange is warm and delicious, the overtones distinct, and it's all supported by a solid, tactful bass foundation. Geir and Audun agree: Here we can hear a depth and stereo perspective that far exceeds what we're used to with soundbars.
Conclusion
A soundbar for audiophiles? Yes, it does exist. As well as delivering magnificent and engaging surround sound for movies and TV shows, the Devialet Dione is also great for music – a claim we rarely venture when it comes to soundbars. Thanks to a solid array of speaker units and generous amplifier power, it also has very convincing bass response. Not quite on a par with the best separate solutions, but still very impressive for its size. The Dione costs a fair bit more than the competition, but if you're in the market for a potent soundbar that simply MUST be without extra speakers, you're unlikely to be disappointed.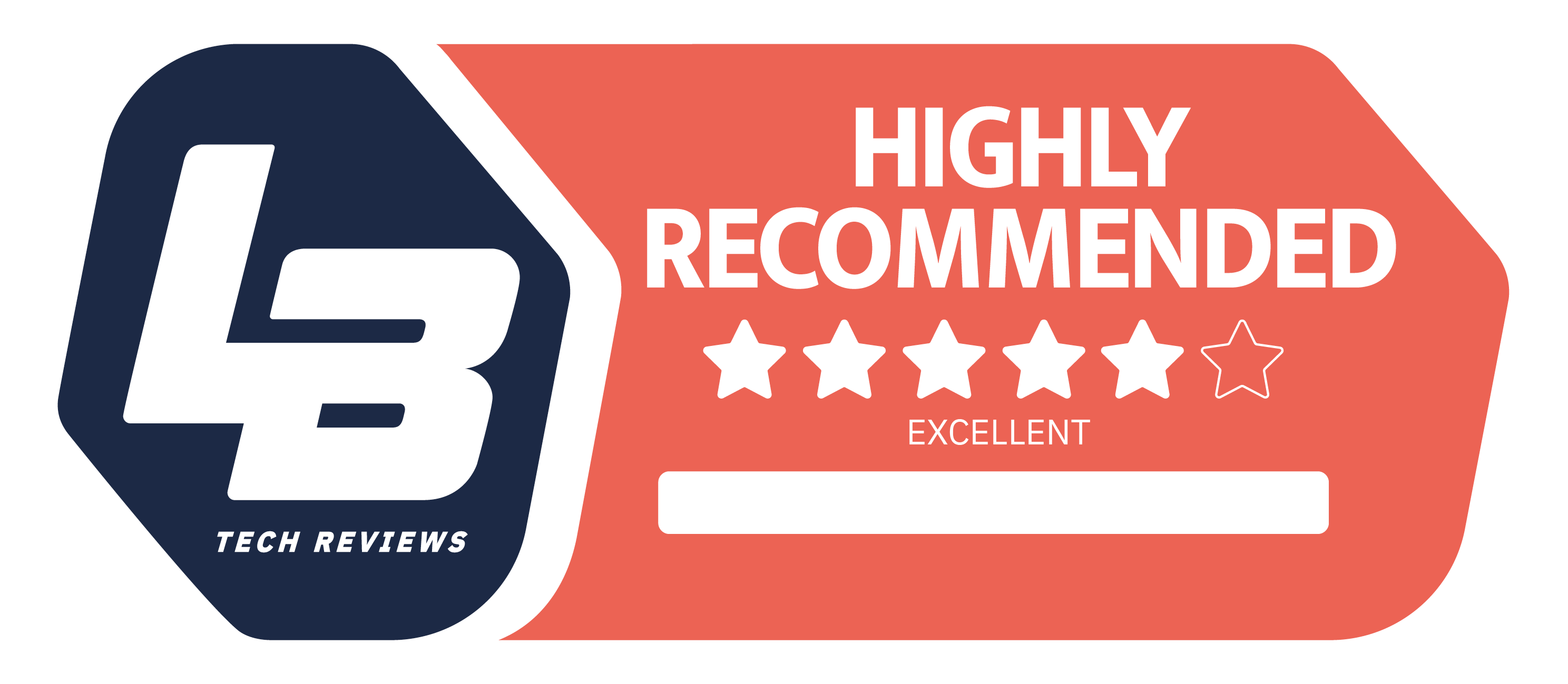 High End
We think
Devialet Dione delivers excellent sound for film and TV entertainment, but also sounds impressive with music.
Dione cannot be expanded with subwoofers or rear speakers, and it comes without a remote control.