Geir Nordby
Published

2022-11-02 - 8:00 am
Very well balanced sound, with clear and natural dialogue. Far above typical TV sound, and the best we've heard in that price range. Dolby Atmos with dedicated upward-firing speakers.
Music sounds a bit muffeled. More expensive soundbars give bigger and louder sound. Bluetooth is the only streaming option.
Specifications
Width corresponds to screen size: 43″
HDMI: 1 (eARC)
Digital in: Optical
Network: No
Wireless: Bluetooth
Voice control: No
Analogue in: 3.5 mm
Subwoofer: Wireless (13 cm)
Dimensions: 105 x 5.9 x 9.5 cm (W x H x D)
Colour: Black fabric
Web: denon.com
Denon's most economical Atmos soundbar, the DHT-S517, is also the only one so far with dedicated top speakers. Moving the height channels to the top of the soundbar means that the drivers send sound up towards the ceiling and then reflect it down towards the listeners on the sofa. This gives the impression that the sound is really coming from above. The sound image is thus much bigger.
The soundbar is quite compact, the length corresponds to the width of a 43-inch TV. It therefore fits into any TV corner without causing any visual disturbance.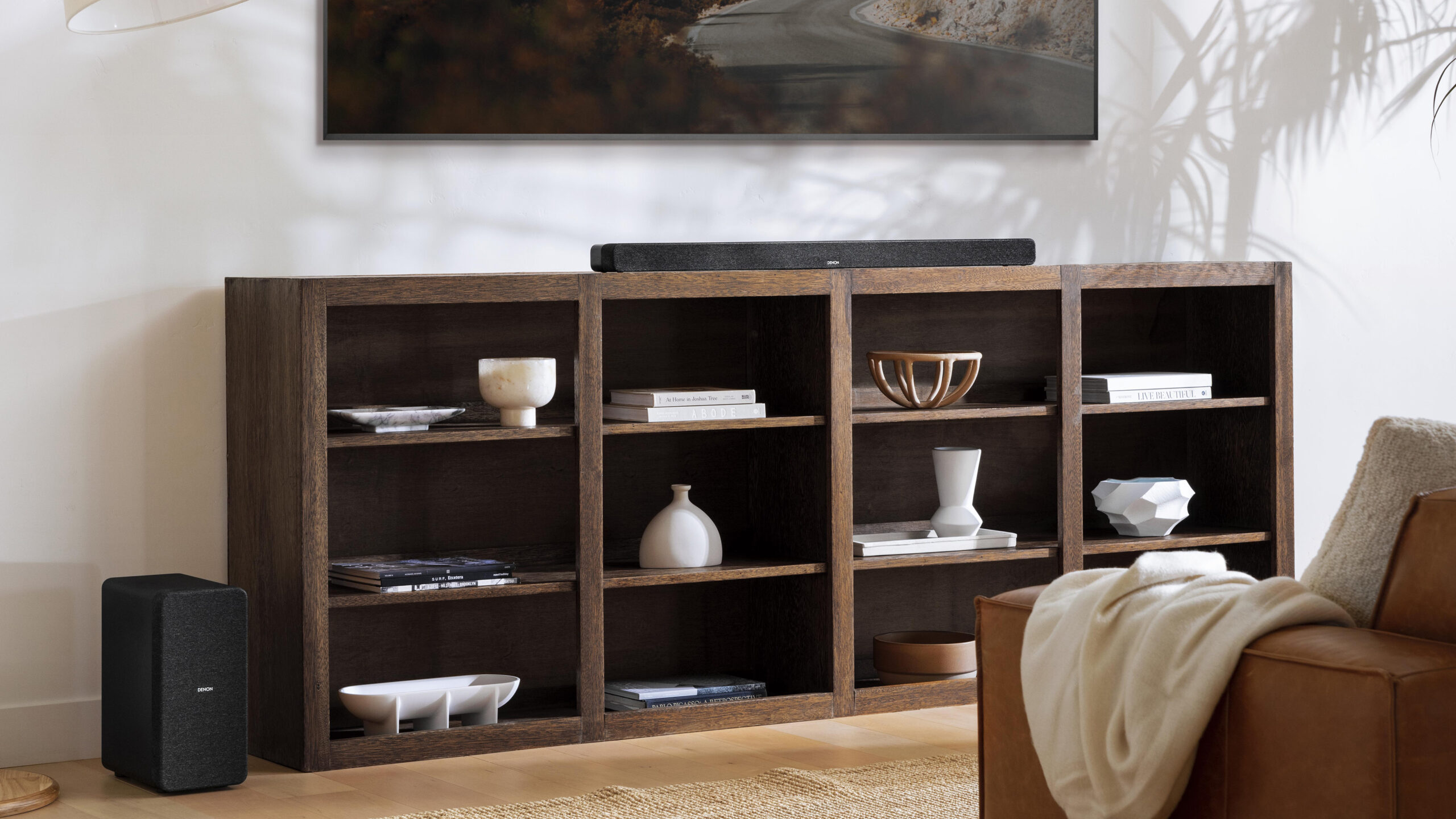 Subwoofer with closed cabinet
A compact wireless subwoofer is also included. It houses a 13 cm (5.25″) bass unit in a sealed enclosure. A closed cabinet typically doesn't have as much energy in the deepest bass range as a bass reflex, but on the other hand it often provides cleaner bass.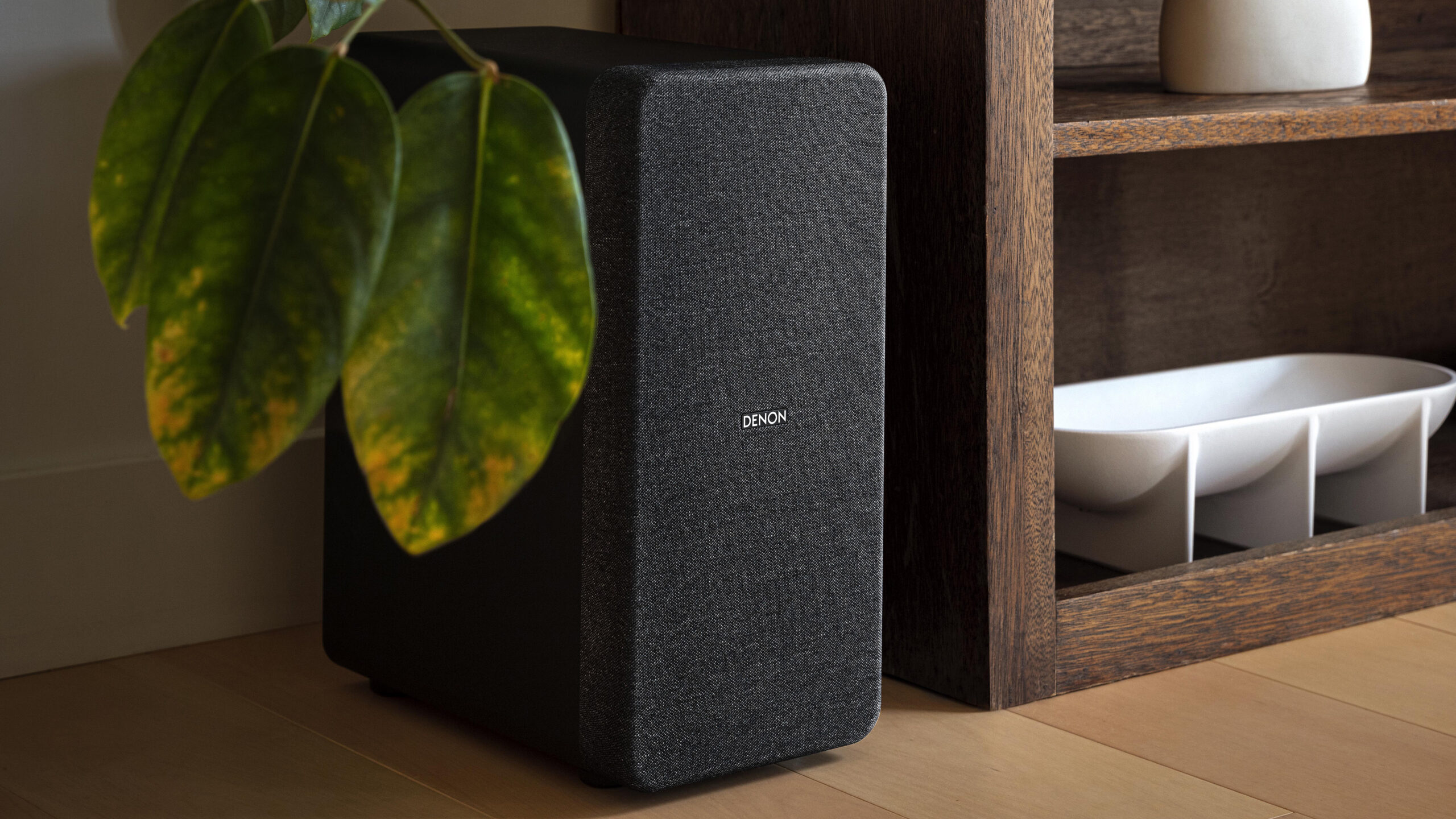 Audio Return
To deliver Dolby Atmos seamlessly from streaming services built into the TV, the soundbar is equipped with eARC, an audio return channel where e stands for enhanced. It sends the sound back through the HDMI cable that connects the soundbar to the TV, and the latest standard has greater bandwidth and expanded functionality with more and better audio formats.
In addition, the soundbar also has a pure HDMI input, with support for 4K Ultra HD at up to 60 Hz. No 8K or 4K 120 Hz, so if you have a newer games console, it needs to be connected to the TV with HDMI 2.1 and then pass the audio signal to the soundbar with eARC.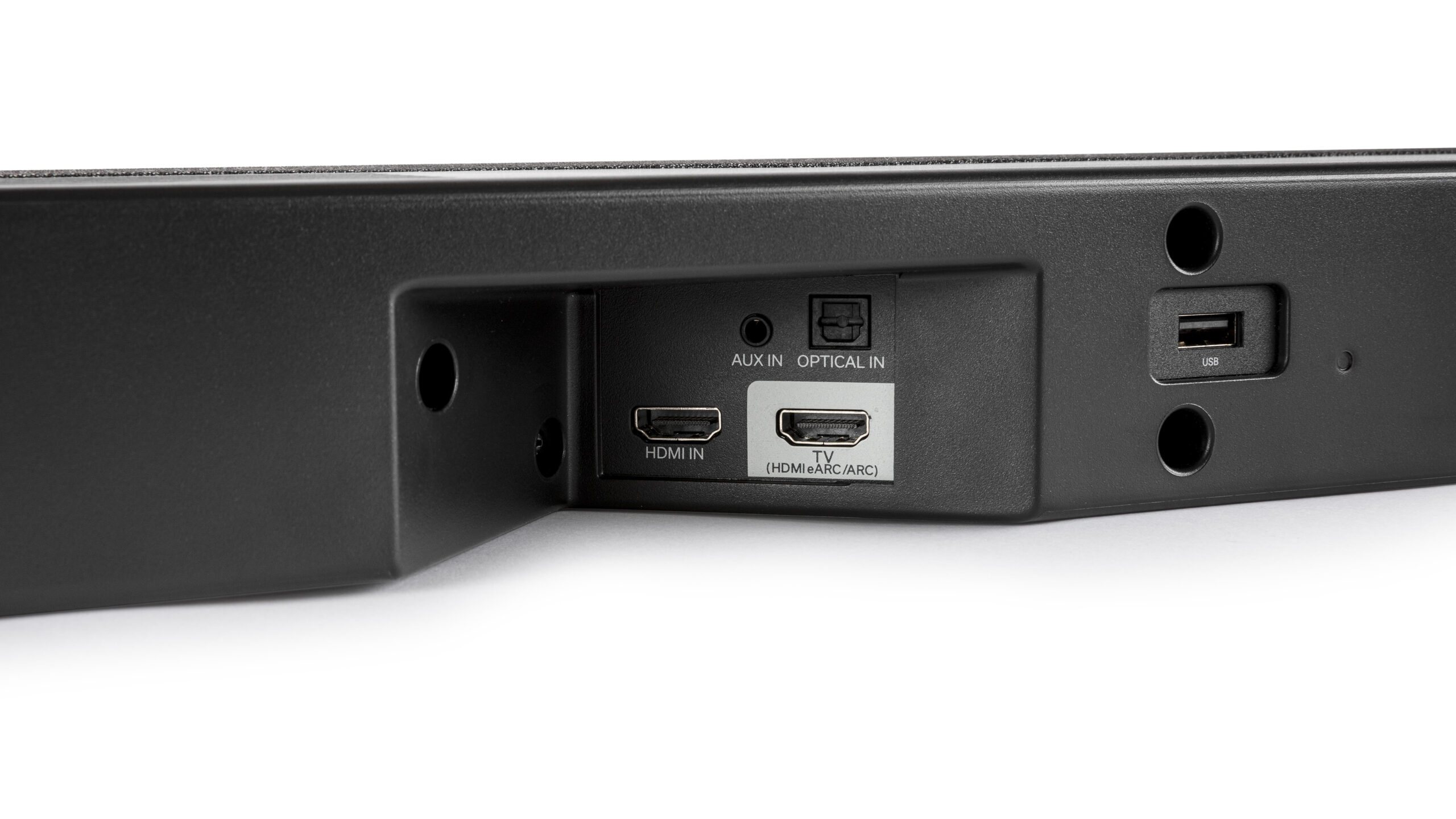 Only Bluetooth for music
Denon has chosen not to equip the soundbar with a network connection, which means you'll need Bluetooth for music streaming. This makes sense, as soundbars in this price range rarely sound particularly great for music anyway; better to spend the budget on better components where it matters.
Brilliant movie sound
I have to admit that beforehand I was expecting a flat soundstage with mumbled dialogue and noticeable colouration of the sound. This is often the case in this price range. It was therefore a pleasant surprise that the sound turned out to be both balanced and beautiful.
The dialogue on "The Gray Man" was crisp and clean, with good fullness in the chest tones as well. The transition between soundbar and subwoofer was seamless. And there was none of the nasty turbulence or distortion from the subwoofer that it probably would have had if it had bass reflex ports. It comes at a cost in terms of the bass being less powerful, but the speaker had a quick response and it added that extra something to the soundscape that was needed to create entertainment in the living room.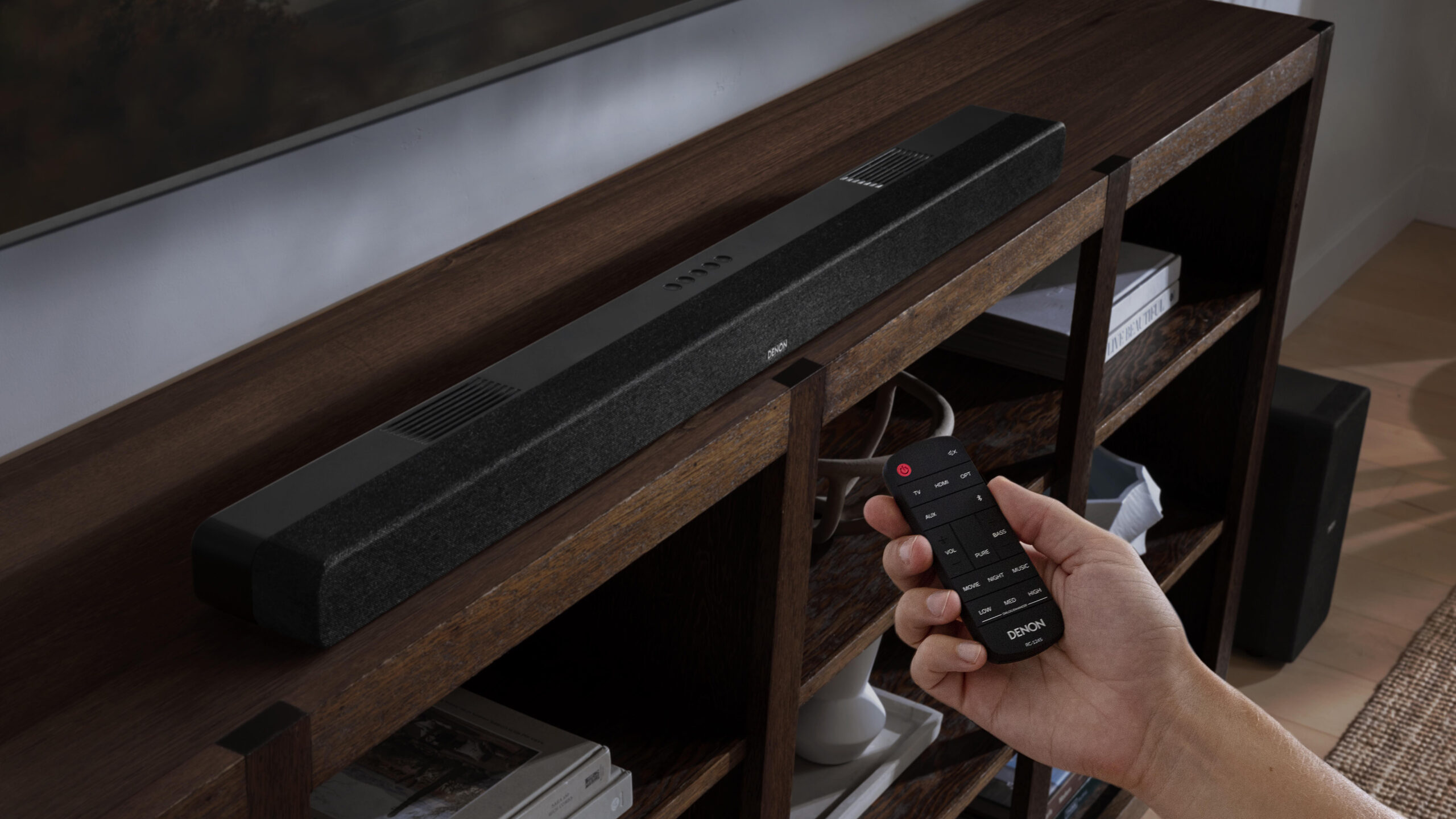 Our previous favourite in this price range, the TCL TS8132, may be more impressive when it comes to bass, but the subwoofer isn't as well integrated and the sound is generally more woolly. The Denon doesn't have the same peak output, but overall it's a better soundbar in my opinion.
"Formula 1: Drive to Survive" also benefits from clean dialogue, and the main complaint is that the sound level isn't as loud as with the more expensive soundbars. Both the Harman Kardon Citation MultiBeam 1100 and especially the Samsung HW-Q995B have significantly higher sound pressure levels than the Denon soundbar, and also a much larger and more open soundstage. Although the Denon DHT-S517 has its own top speakers for Atmos sound, it's limited in how much it manages to open up the soundstage so you get the sensation of true surround.
Again, I'm delighted with how quickly and clearly the subwoofer plays, because when playing a movie with a more normal sound level, there are no obvious flaws or annoyances with this soundbar.
The sound quality is miles the sound of any TV, and much better than I expected beforehand.
Audun agrees:
"It sounds impressively balanced and beautiful," he exclaims. I couldn't have said it better myself.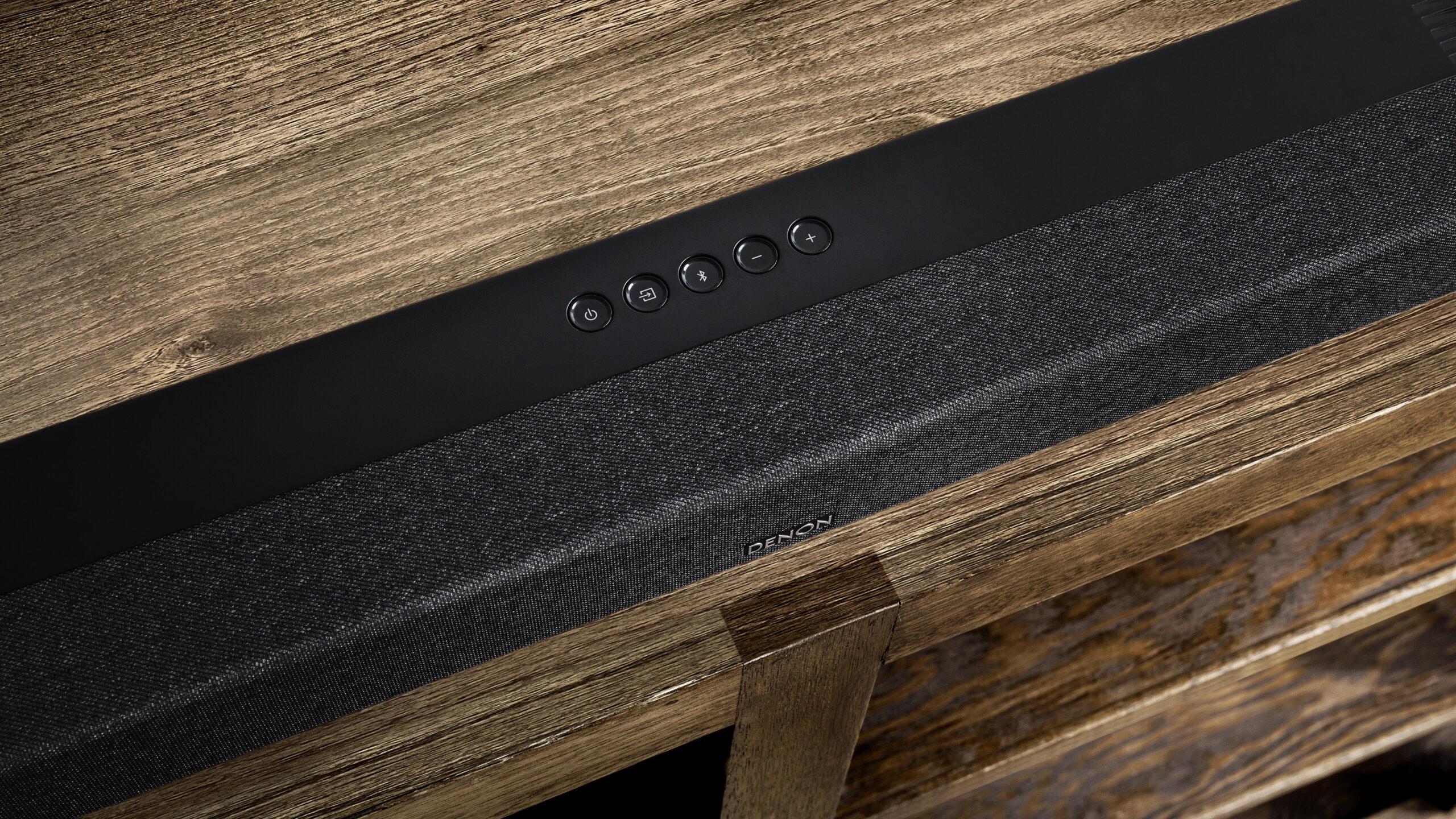 Limitations with music
Music sounds best here in Pure mode, without trying to extend the soundscape out, up and around us. Aurora's bright, demanding voice reveals a slightly subdued treble interpretation on the quiet song "A Potion For Love," which could just as easily have been sung by Susanne Sundfør.
The subwoofer performs well under both rhythms and deep, long bass tones, but lacks a little grandeur and dynamics. In other words, it works fine, but at the same time sounds rather anonymous.
Rammstein are known for their guitar sound, which is stretched out into a wall of sound. But here it becomes a bit tame. The guitars on "Zick Zack" appear a bit timid in the midrange, the sound doesn't bite properly. You can switch to Music sound mode and set Dialog Enhancer to Medium, which gives more kick to both the guitars and Till Lindemann's voice. This makes the guitars stand out better in the midrange and the stereo sound a little wider. Still, there are better choices for music; in this price range, that means ditching the soundbar altogether and going for a pair of active speakers instead. Here you get better sound on music in stereo, but in return lose the centred dialogue on movies, the bass effects from the subwoofer and the illusion of surround sound. That's because the Denon soundbar opens up more, both upwards and backwards, than a pair of speakers does.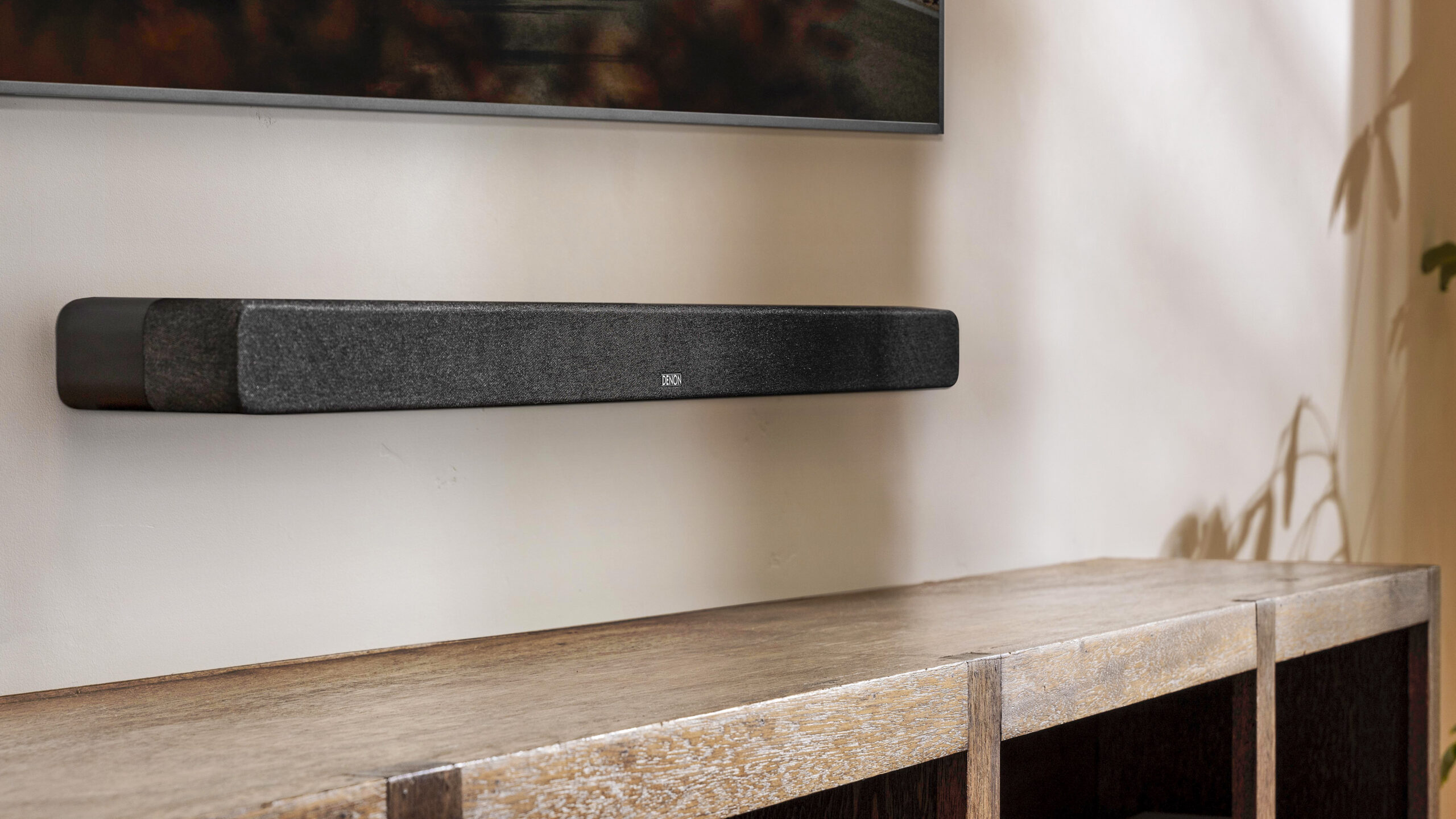 Denon DHT-S517: Conclusion
The Denon DHT-S517 is a compact soundbar that fits into any environment, but still manages to fit its own Atmos speakers on top. Together with the compact subwoofer, it delivers an impressively good and balanced sound for movies, and the soundstage extends nicely both up and over, with clean and believable dialogue – it's got a lot to offer when it comes to movie sound, all in all. We simply have a new favourite in this price range.
Music in stereo sounds a little tame, but that's to be expected.