Calling Bang & Olufsen's latest creation Beosound Theater a soundbar may sound like an insult to some. But that's what the manufacturer itself calls the ambitious speaker that the B&O team in Struer has spent years developing!
Soundbars are usually a pretty simple affair – a handy speaker that you put under the TV to get something resembling proper sound. Throw in a subwoofer and a pair of rear speakers, and you might even have something resembling surround sound.
As usual, Bang & Olufsen has approached the task a little more sophisticatedly than most, the Danish company really taking the term 'soundbar' to a new level. Beosound Theatre is of course a feast for the eyes, but it's more than just that. After spending a few days in the listening room with the soundbar speaker and an LG OLED TV, even the ears are impressed with what the Danish team has achieved.
Can a soundbar be true hi-fi?
Although soundbars have replaced many old stereos in living rooms, they're still pretty unpopular with hi-fi enthusiasts. After all, everyone knows you need a decent pair of stereo speakers to listen to music…!
However, soundbars have become immensely popular and are an important part of the food chain, on a par with headphones and other modern audio products. This also means that some of the industry's brightest 'sound geeks' are working hard to make them better and more useful, also for listening to music.
Beosound Theatre: Soundbar in the high-end class
The Danish manufacturer already has the Beosound Stage – a flat, neat and tidy soundbar – in its portfolio. Beosound Theatre is made of a completely different cloth, both in terms of size and performance.
With a dozen speaker drivers, including two powerful woofers, the Theatre is capable of moving mountains sonically. Plus, as usual, B&O has provided plenty of options, cosmetic changes and upgrade options so you can tailor the setup to suit your needs.
Much of the engineering is taken from the flagship Beolab 90 speaker, with an advanced DSP (B&O TrueImage) and several patented solutions (beamforming technology). The aim, as usual, is to control the dispersion of sound in the room. However, with one important difference – here much of the sound is directed away from the listening position, to provide a more spacious and distinct surround perspective.
7.1.4 channels , 12 drivers and 800 watts
Beosound Theatre has a so-called 7.1.4 configuration and supports Dolby Atmos 3D surround sound, but not DTS:X. There are 7 dedicated drivers for left, right, centre, surround side and rear, plus separate top-mounted speakers for height channels. The all-important centre channel uses a coaxial tweeter/midrange.
The Theatre is also equipped with two 6.5-inch woofers, ensuring that the soundbar is able to deliver ample amounts of bass (down to 28 Hz), even without a separate subwoofer. All powered by a 12-channel built-in amplifier totalling 800 watts.
Should you still want to upgrade or add more surround channels, there are plenty of options. The Theatre can send sound wirelessly to up to eight additional surround speakers, as well as eight more via cable (B&O Powerlink).
Also included is a measurement microphone, which can be used to optimise the sound for the room in which the soundbar will be placed and for several different listening positions. Everything is controlled remotely via the B&O app, which has great preset sound modes (TV, Movie, Music, Game etc) as well as a range of more advanced adjustment options.
Designed to integrate with the TV
Beosound Theater is designed to work in a variety of TV setups. Of course, you can place it on the table or hang it on the wall all by itself, but things only get really exciting when the TV and soundbar are put together.
That's because B&O has designed a bracket that allows the soundbar and TV to be united as one. Next, you can choose whether to mount the solution on a wall, table or motorised floor stand. This gives a completely different visual and functional appearance.

Tailored for LG OLED – but can also be used with other TVs
Bang & Olufsen and LG have had a TV partnership for many years, with LG supplying the screens and B&O doing everything else. For example, Beovision Eclipse and Beovision Contour are both built around LG OLED TVs.
Beosound Theatre takes the concept a step further, but here it's the sound part that matters. The soundbar is thus more flexible in terms of choice of TV model and brand.
TV and speaker can be bought separately, but B&O dealers can also offer complete, ready-to-assemble packages. Then the LG TV can also be controlled using B&O's stylish aluminium Beoremote One.
Our Beosound Theatre test setup was paired with a 55-inch LG OLED G2 for the occasion, but you can also opt for a 65-inch OLED C2 or a 77-inch Z2, for example.
We also tested the solution with a motorised floor stand, which is something of a B&O speciality. This means that the TV screen can stand freely on the floor and be rotated in the desired direction on command.
One touch on the remote control or in the B&O app and the TV rotates to pre-programmed positions – for example the dining room, kitchen or sofa. The solution is both ergonomic, practical and visually appealing, like few other TV solutions out there.
Nice, but it costs …
And then there was the price. A Beosound Theatre alone costs 6490 euros, which is about 10 times more than what you pay for a normal soundbar. And that's for the simplest version in silver and with fabric cover.
If you want a model like the one we tested, with gold plating and wooden slats, you'll have to shell out a bit more. And that's before you've ticked off the motorised floor stand. Then the price is almost doubled. And that's before you add the TV itself.
The flexible part of the equation must therefore be that you can choose the TV yourself, change the screen size along the way and possibly upgrade little by little once the economy has recovered.
The sound of Beosound Theatre
And how does it sound? Well, after using Beosound Theatre in two different listening rooms over a long period of time, we can say that it sounds – like a soundbar, only bigger!
Firstly, Beosound Theatre has really good speech intelligibility from the all-important centre channel, which is the first litmus test for a soundbar.
Voice reproduction is clear, rich and direct from the speaker. Whether the lines are delivered by a gruff gangster voice or a feminine seductress, it sounds very believable and present. The Theatre will certainly have no problem acting as the centre channel in a larger set-up.
Lip sync up towards the LG TV also seems to be right on the mark. You're drawn into the action and become more engaged by what's happening on screen. With the first and most important patch test passed, we can sit back in the comfy chairs and enjoy the rest of the great sound.
Theatre also shows that it has full control over the other front and side channels. The soundbar creates a massive, wide and big soundstage that extends far beyond the speaker itself and the TV screen. When the Formula 1 cars whiz by on screen, it feels real!
The size and channel separation is sometimes so good, you'd think you were sitting in front of a full-blooded, separate speaker system! This tells us that Beosound Theatre is probably a good match for larger screens than the neat 55-inch B&O lent us for the occasion.
That said, we do occasionally miss a bit more sound from behind. The Theatre isn't quite able to close the 'sound bubble' behind us, and we immediately think it could do with a little help from a pair of surround speakers to make the soundscape perfect.
Bass reproduction is excellent. We're usually sceptical of soundbars with built-in 'subwoofers', but the two 6.5-inchers deliver, with a tactful and punchy bass that digs deep into the basement – enough to shake the walls of the test room.
It's also fascinating to hear how the Theatre can change the scale of the soundstage from scene to scene, and how that affects the mood of different productions. The differences in sound between a cramped little cave to a wide open landscape in the Rings of Power become very apparent. Not to mention Jeffrey Dahmer's dark, haunted apartment. Here you can really hear and appreciate how the sound producers have thought in the different scenes. The sound really IS half the experience!
At the same time, like most good speakers, Beosound Theatre is quite revealing of the less good productions. There were instances where we could sense a slight distortion in the dialogue, but it turned out to be in the recording itself rather than the speaker. Beosound Theatre can play loud and still maintain a clean focus without distortion.

What about music?
Soundbars aren't exactly known for delivering good stereo sound, but of the ones we've heard, Beosound Theatre is probably the best yet. The soundstage is big, wide, with impressively accurate placement of instruments and vocals, helped along by deep, luscious and punchy bass.
The soundbar is set up with various music listening settings, which impressively manage to simulate the width and depth of a traditional stereo setup. Here you can sit in 'the sweet spot' and get the feeling of sitting between two stereo speakers, and not just 'mono' all over again!
Playing Aurora's Stardust, the vocals stand out strongly from the centre of the soundbar, while the string accompaniment spreads out in fan form in front of us.
The good vocal delivery makes Future's mumbling rap lines sound exceptionally strong and clear. The drums beat tight and precise, while the guitar riffs wail just as they should on Metallica's Lux Æterna. And when we crank up 10:35 with Tiësto and Tate McRae at high volume, it's not far to party time. In other words, the music repertoire is wide!
It doesn't have to be limited to standard stereo either: more and more music is now also released in the Dolby Atmos format, available via streaming services like Tidal and Apple Music.
Taylor Swift and her All Too Well is an example of music that can be bigger and more engaging in Atmos format. Beosound Theatre supports this type of music file and can play it both through the soundbar or distribute it to a larger surround speaker setup.
Plenty of upgrade options
For those who choose a Beosound Theatre, there are also many options within the B&O ecosystem. A natural way forward would be to upgrade with a pair of surround speakers and a separate subwoofer, we think. But when we asked Bang & Olufsen what solution they recommended, they just sent us a pair of Beolab 28. To use as rear speakers, no less…!
Using Bang & Olufsen's slim floorstanding speakers in the surround channels could possibly seem like overkill, not least considering the price, as they cost as much as the soundbar AND a TV. But the 28s are a smart choice so far, as they have a pair of powerful subwoofers at the bottom in addition to the tweeter and midrange.
That way they can act as surround speakers while contributing extra deep bass. The smart sound brain on board the Theatre will then mix and distribute the bass effects to the various speakers and correct the frequency response using the measurement microphone.
This proved to be an excellent solution in our 32 m2 listening room: the Beolab 28 helped to close the sound bubble behind us, and the sound experience took on whole new dimensions, even bigger and more powerful. It just goes to show what potential Theatre has when used as the brains of a larger setup.
Competitors?
As far as we know, there are no soundbars in this price range that bear comparison. The closest is the Sennheiser Ambeo Soundbar at around €4000.
The Ambeo soundbar also provides a very large, coherent and three-dimensional soundstage with very impressive surround effects both from behind and from the sides. But it's bigger, more bulky and not nearly as elegant to look at.
The Ambeo also doesn't offer as many integration and upgrade options as the Theatre and is probably more suited to dedicated TV rooms than a well-appointed living room.
Conclusion
Beosound Theatre costs far more than most would dream of paying for a soundbar – or for that matter a complete speaker set-up.
But those who have the money to invest in it have a lot to look forward to.
Design-wise, it oozes luxury, and build quality is impeccable, as we've come to expect from B&O. The sound is more powerful, clearer and fuller than any other soundbar on the market that we know of.
In our opinion, it's when you go for "the full B&O treatment" and mount the Theatre with a TV that the solution makes the most sense. Then they go from being TV and soundbar, to becoming more like a piece of furniture. A high-end sound furniture.
Yes – it is expensive. But we can't all have IKEA and Sonos …!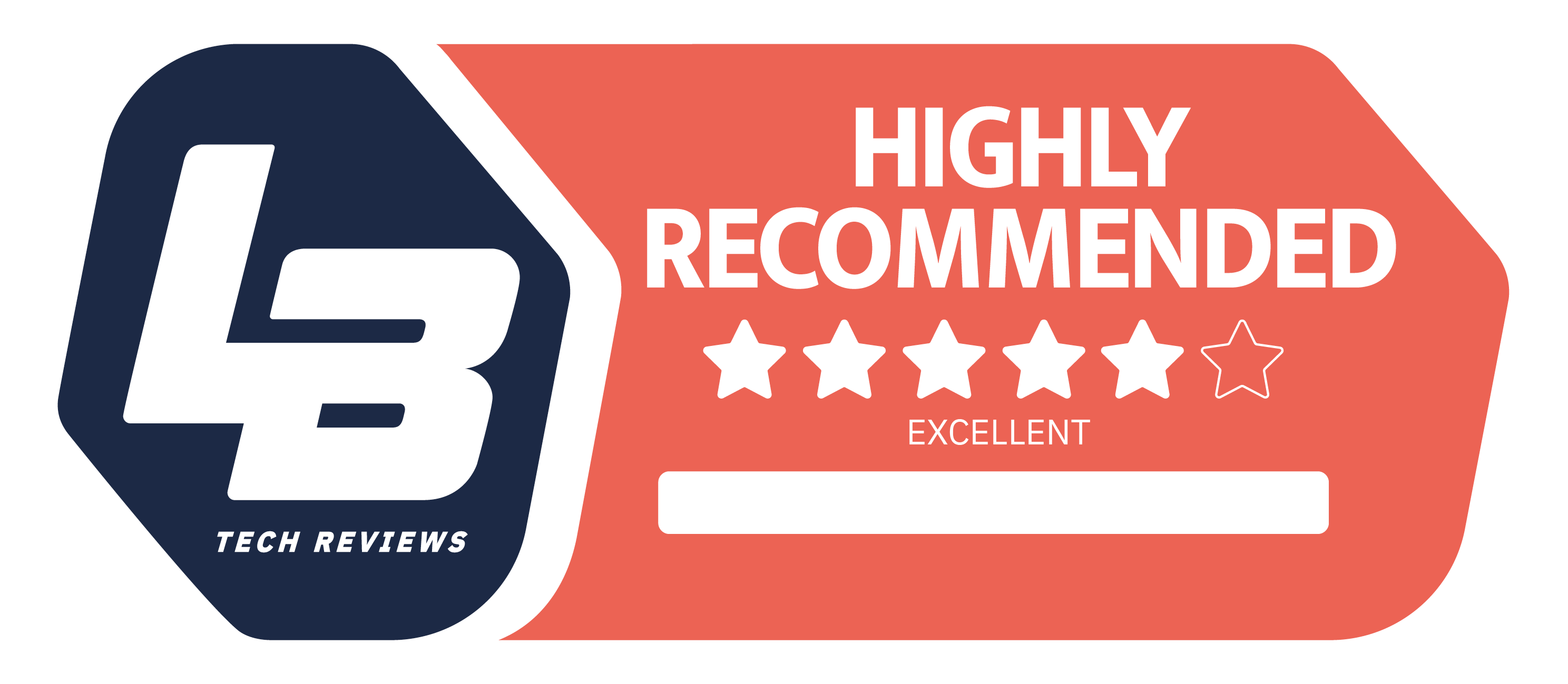 Bang & Olufsen Beosound Theatre
Ultra High End
We think
Beosound Theatre delivers a massive, wide yet accurate soundstage with an impressive surround effect. The elegant soundbar has great integration possibilities with various TVs.
Did you notice the price?