Lasse Svendsen
Published

2020-10-01 - 5:30 am
Playful dynamics, good bass control and open sound image. Lots of fun for the money.
No streaming, only - three - analog inputs.
Specifications
Type: Integrated amplifier
Power: 2 x 30 w RMS 8 ohms
Technology: Transistor, class AB
Connections: Two unbalanced
Turntable input: MM pickup
Headphone output: Yes
DAC: No.
Network: No.
Other: Remote control
Dimensions and weight: 18 x 29 x 6.8 cm / 2.9 kg
Simple, inexpensive and well-playing amplifiers are not easy to find. Ever since NAD turned the market upside down with the 3020 in the 80's, there has always been a selection of bargains in the very lowest price range.
But lately, the selection has shrunk as prices have risen, and the good old 3020 is long gone.
For now, it's streaming that counts.
This means that the small analog amplifiers, the ones that are so perfect to upgrade a fully analog system with, are hardly to be found.
Those who have an amplifier or receiver singing the last verse must look to find a good replacement. Right should be right, NAD makes an integrated analog amplifier called C316 V2, a cheap and usable amplifier with turntable input and remote control. Marantz and Rotel have their own, and Rega has long had one of the best in the small Brio of 50 w.
Now it has a cheaper alternative in io, which is a 30 w integrated with fewer inputs, in a simpler chassis, but where the technical is very similar to what we find under the top cover of the Brio amplifier.
Three inputs
It only has inputs for two audio sources, plus an input for turntables with MM pickup. It holds for those who have a turntable and a CD player, which then has a free entrance to something else.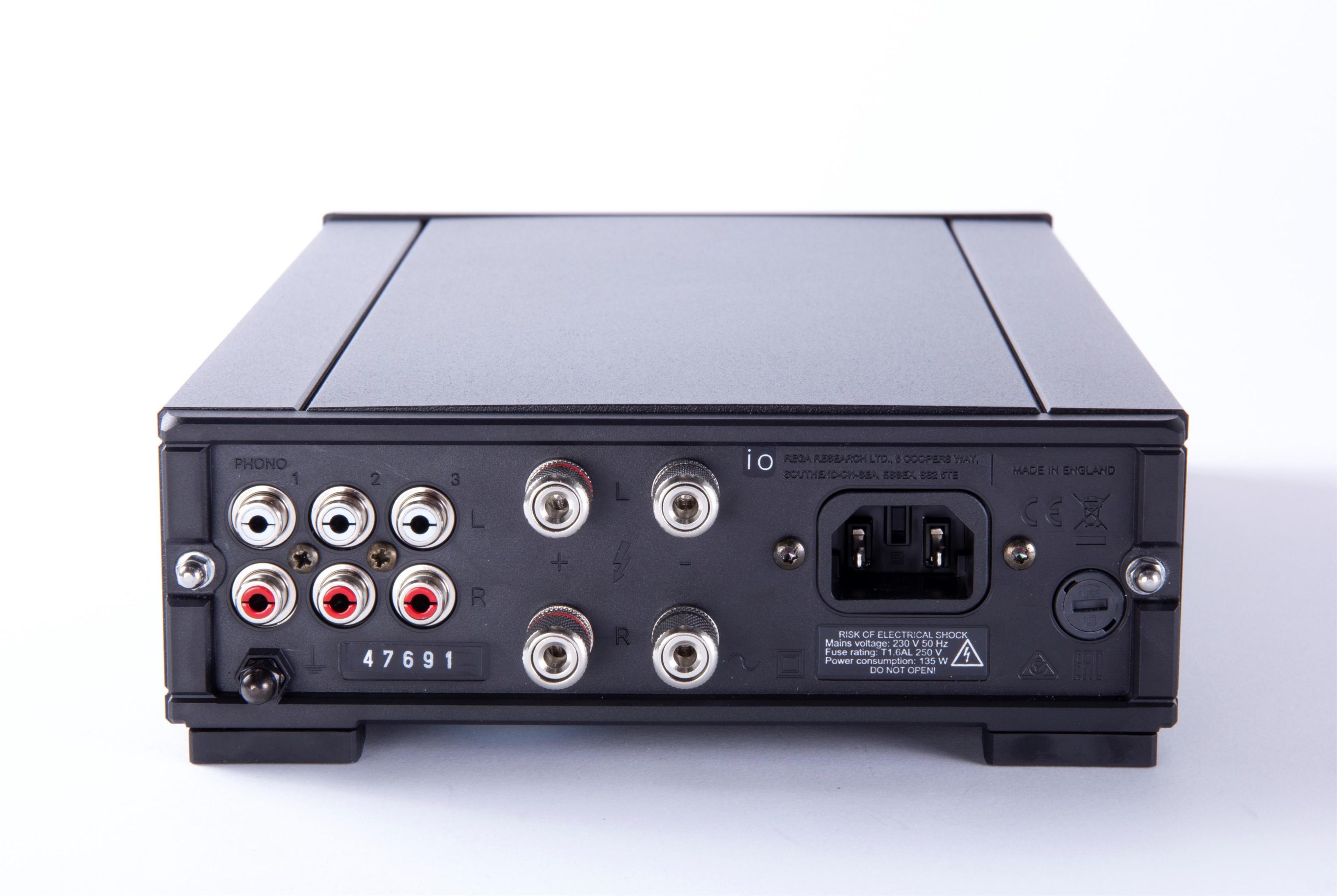 The compact dimensions are a bonus with Rega io, which is easy to find on the bookshelf. It does not get so hot that it needs a lot of air around it, and everything can be operated with the remote control. On the front you will also find a headphone output that is not something Rega has just thrown in, it is connected to the output stage via relays, and delivers 5.7 V at the output when a pair of 300 ohm headphones are plugged in.
Inside, the small amplifier has a relatively large ring-core transformer, and the output stage and turntable input are built in the same way as in the more expensive Brio.
Rega has not been stingy although the price is nice. The amplifier has both volume control from the Alps, and output transistors from Sanken.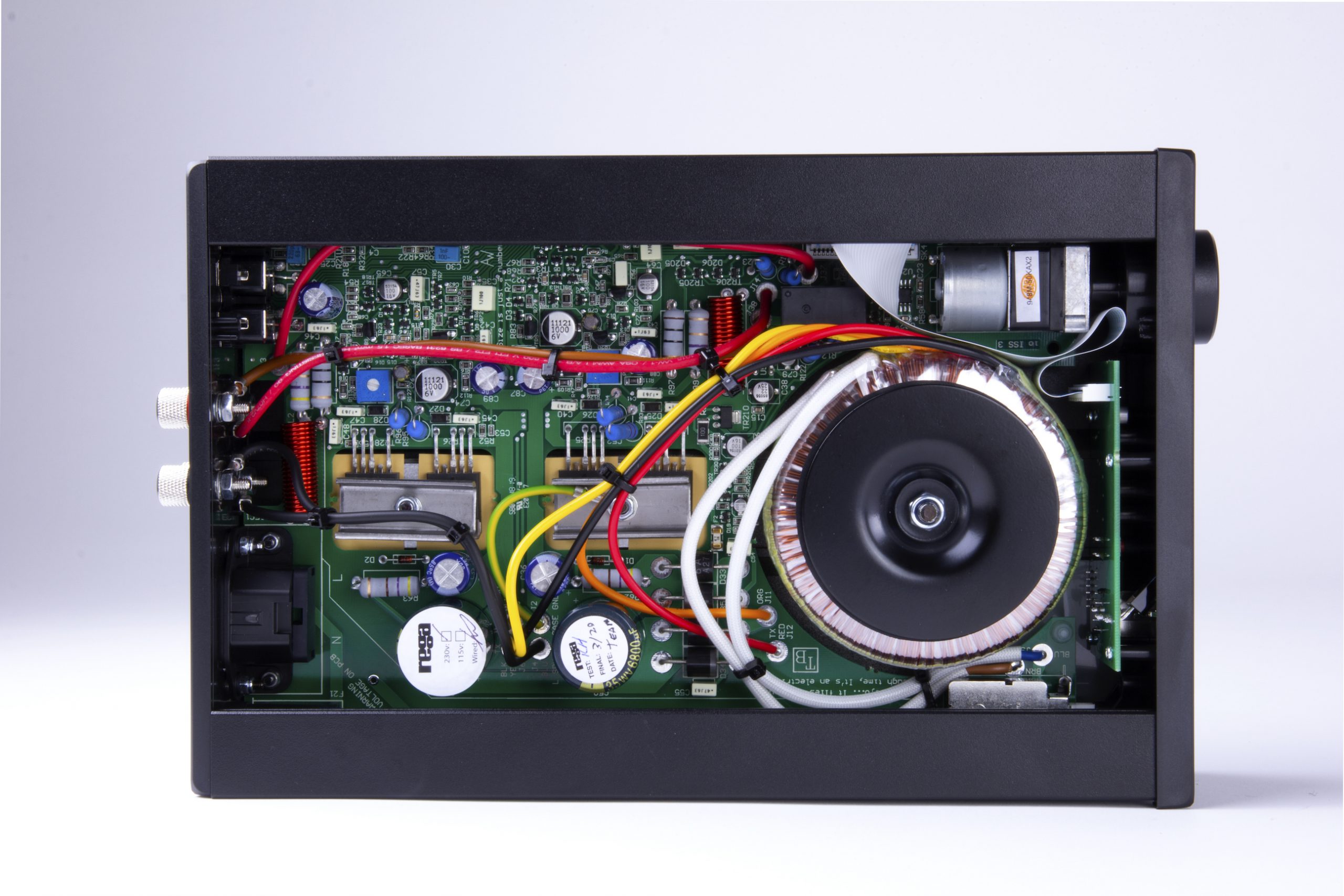 Lots of fun
It may look elusive, but beneath the modest exterior resides a playful, dynamic and enduring 30w amplifier. Forget the numbers, it plays much tougher than you think, and has a bass reproduction that is rarely the case in this price range. The amplifier raised the sound pressure on the tiny Sonus faber Lumina 1, to well above the expected level, and it had control all the way.
The much larger 702 S2 Signature from Bowers & Wilkins was also no challenge for the small io, which took immediate control of the four bass elements, and held it until it finally ran out of power. But then it was loud enough, I thought.
The little Rega amplifier also sounds very good, with a rich and open sound image that is very reminiscent of Brio, which has even more power, but also costs a lot more. If you want streaming, a Sonos Amp is the natural alternative, but it does not have a turntable input and lacks the Rega amplifier's engaging playfulness and dynamic contrast.
Rega io: Conclusion
Rega io is pure minimalism on the outside, and maximalism on the inside. That it is a complete analogue is a minus for some, a plus for others, but in any case this is the most well-sounding and engaging nut amplifier we have tested so far. It is perfect for those who need a better amplifier in an existing system, and a good place to start for those who want to build a system. Add a Pro-ject or Rega turntable, a pair of small Klipsch speakers in the RP series, and you have a great vinyl rig.