Geir Nordby
Published

2019-02-14 - 2:40 pm
Amp is very user-friendly and supports most power services. It has HDMI input, and the sound is finally powerful enough to drive quite proper speakers.
There is still a bit to go on when we talk dynamics and raw power. High definition sound is not supported, and why does TruePlay room correction not work with all speakers?
Specifications
Power: 2 x 125 W 8 ohms
Network: Wi-Fi, Ethernet
Streaming: Spotify Connect, Tidal, YouTube Music, Apple Music, Deezer, SoundCloud, TuneIn, Airplay
Inputs: Analog input (RCA), HDMI ARC, optical digital (adapter required)
Outputs: Subwoofer, speaker (banana, shovel, lace)
DAC: 16-bit / 48 kHz
W x H x D: 21.7 x 6.4 x 21.7 cm
Weight: 2.1 kg
Web: sonos.com
Over ten years ago, Sonos came on the scene with user-friendly, wireless speakers that provided sound in every room. It was super easy, and changed the hi-fi market forever. After getting the taste of user-friendly multi-room, it is probably difficult to persuade people to return to traditional stereo. But what if you can get both?
Also read: Sonos Beam – The most versatile soundbar
Since 2008, Sonos has had Connect: Amp in the range. This can drive a pair of ordinary speakers, and make them part of a multi-room system. It also became very popular as an installation amplifier, when you had to operate several wall and ceiling recessed speakers in a house. Connect: Amp, however, was not made for this, and installers complained that it was too weak. Truth be told, it was in the weakest made for proper hi-fi as well.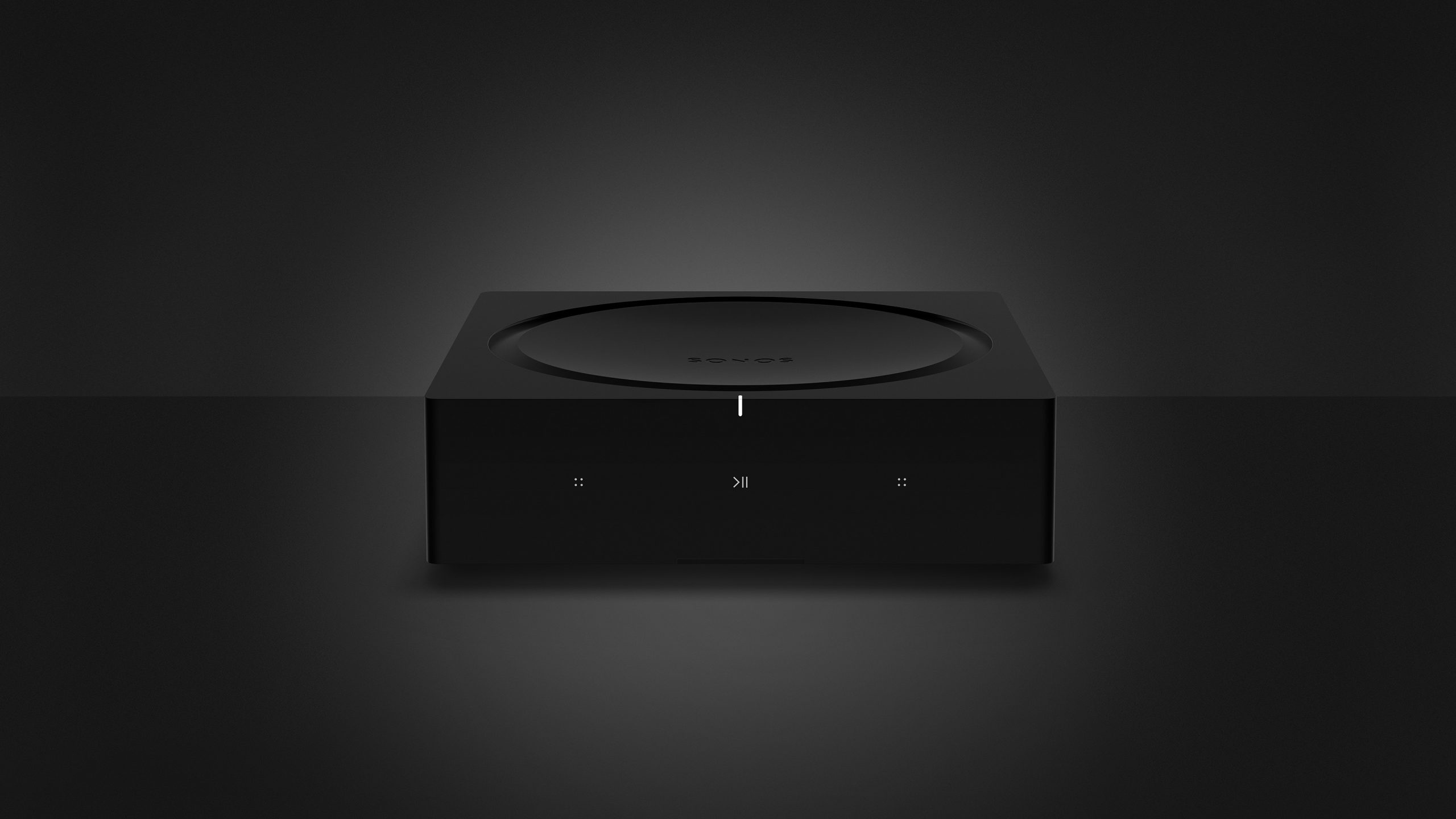 After over 10 years, the heir has finally arrived, it is simply called Amp. Like Connect: Amp, it has exactly the same support for streaming services and digital music as the Sonos wireless speakers. And it can play in system with such located around the house. The difference is that the amplifier is connected to a pair of traditional speakers.
Digital inputs
Connect: Amp had no digital inputs, Amp on the other hand has HDMI and also optical if you buy an adapter next to it. But the most important thing is that it has twice as high power, and it should be possible to connect three pairs of speakers directly to one speaker output. Several amplifiers can also play together in a system, and two can be connected so that one reproduces the front channels and the other the back channels in a surround setup.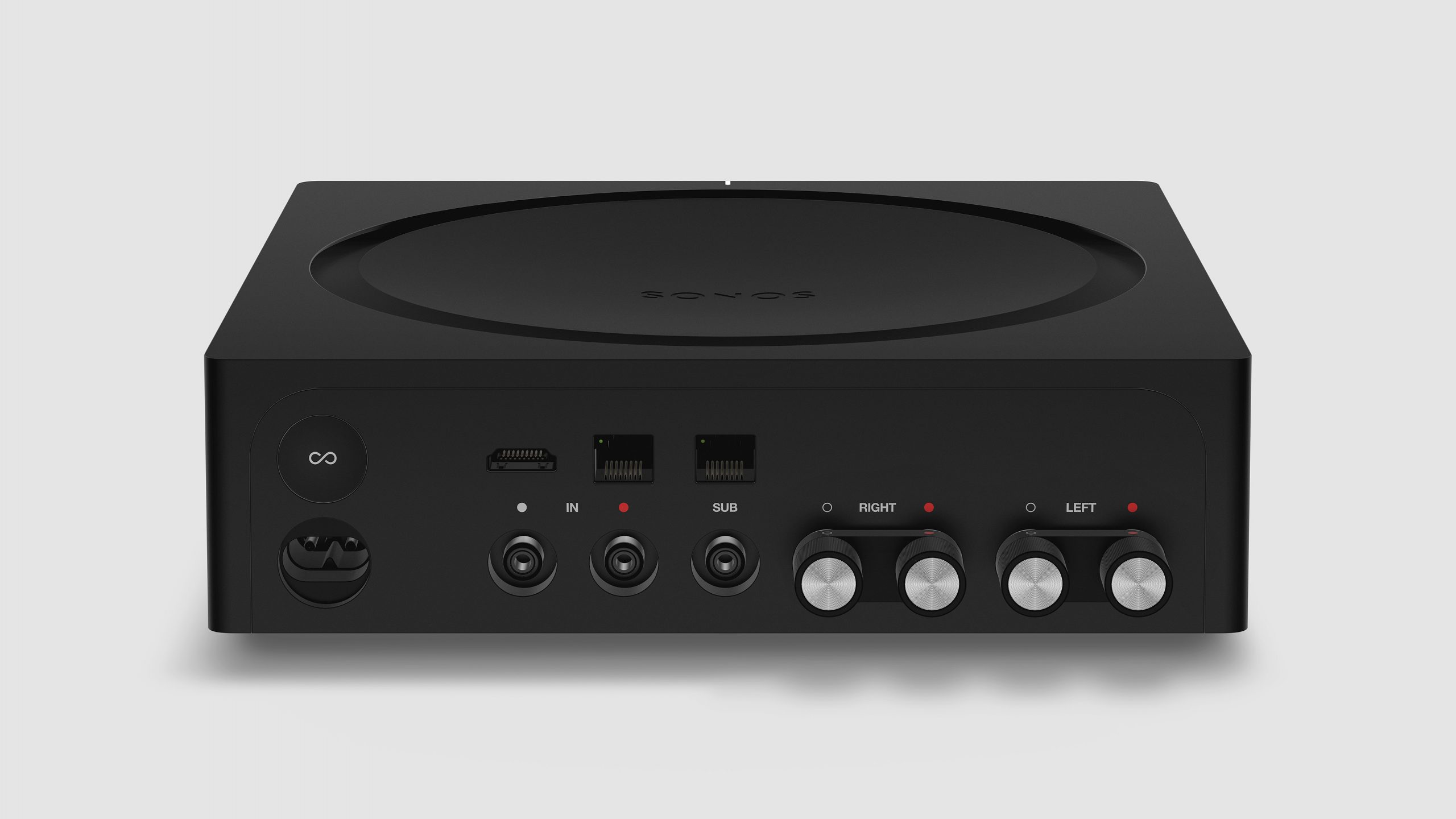 Connections
The shape of the new amplifier is also more installation-friendly. For this purpose, an ever so small stroke of genius has been made with the speaker terminals. They are in fact of the banana hole type, right into the rear end, so the terminals do not have to build outwards if you use banana connections. Thus, the amplifier fits better in shallow shelves. If, on the other hand, you want laces or shovels, transitions to plug in are included.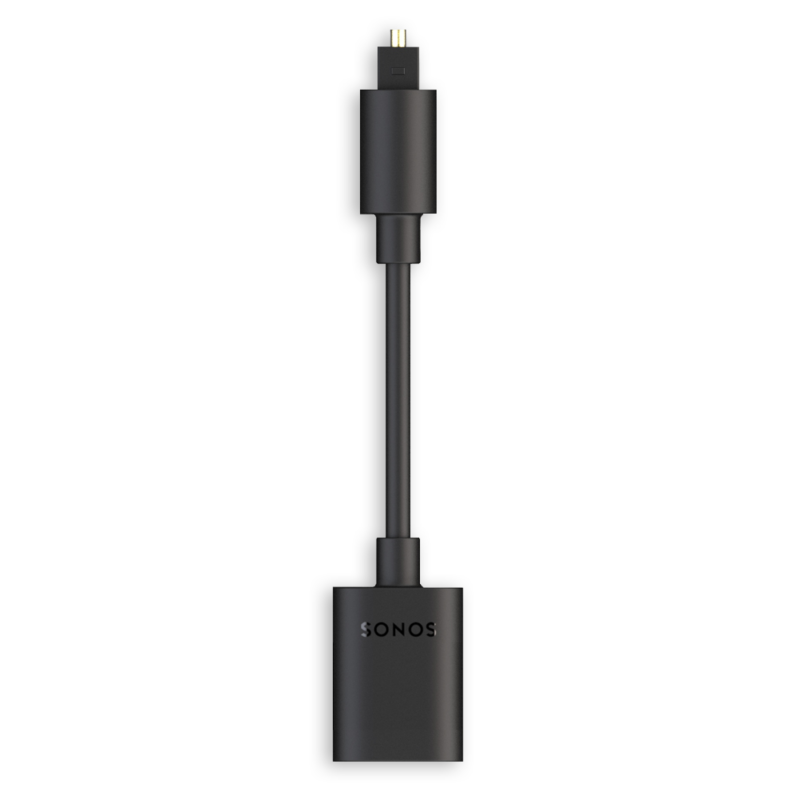 Otherwise you will find an analog input of the RCA type, here for example a turntable can be connected, just make sure it has a built-in RIAA stage or buy one next to it.
A subwoofer output is also in place, with this in use the amplifier automatically prevents all bass below 80 Hz from reaching the speakers, so they do not have to argue with the subwoofer. A wireless Sonos Sub can also be connected.
Perfect for installation
Sonos Amp's external dimensions and low-amplification digital amplifier technology make it perfect for installation in narrow nooks and crannies. Install recessed speakers and hide the amplifier on the top of the ceiling tiles. It only needs an internet connection and can then be controlled from the mobile. By the way, Sonos Amp has finally got an IR receiver, and unlike its predecessor can be controlled with a programmable remote control, such as the Logitech Harmony.
Own speakers
For the installation market, Sonos has, in collaboration with Sonance, made ceiling and wall-mounted speakers, and then the TruePlay function suddenly appears, which provides a very nice room correction and thus cleaner sound in your particular room. But why in the world is this not enabled for all speakers?
The sound quality
In terms of sound, there is a lot to say about Amp. First, it is quite clear that it is more powerful than its predecessor. Amp drives the reasonable but very good B&W 607 with good conviction. The sound structure is intact, instruments and vocals sound good. Connect: Amp also never did any damage when it powered simple speakers, but it lacked a good deal of resolution, and the dynamics were always pretty flat.
The new Amp, on the other hand, behaves like a real amplifier. Nick Mulvey's guitar on his new show Moment of Surrender sounds nice, and the percussion has a nice and playful touch. Better than the Denon PMA-800NE, a full-size amplifier, which I have never had time to write a test on.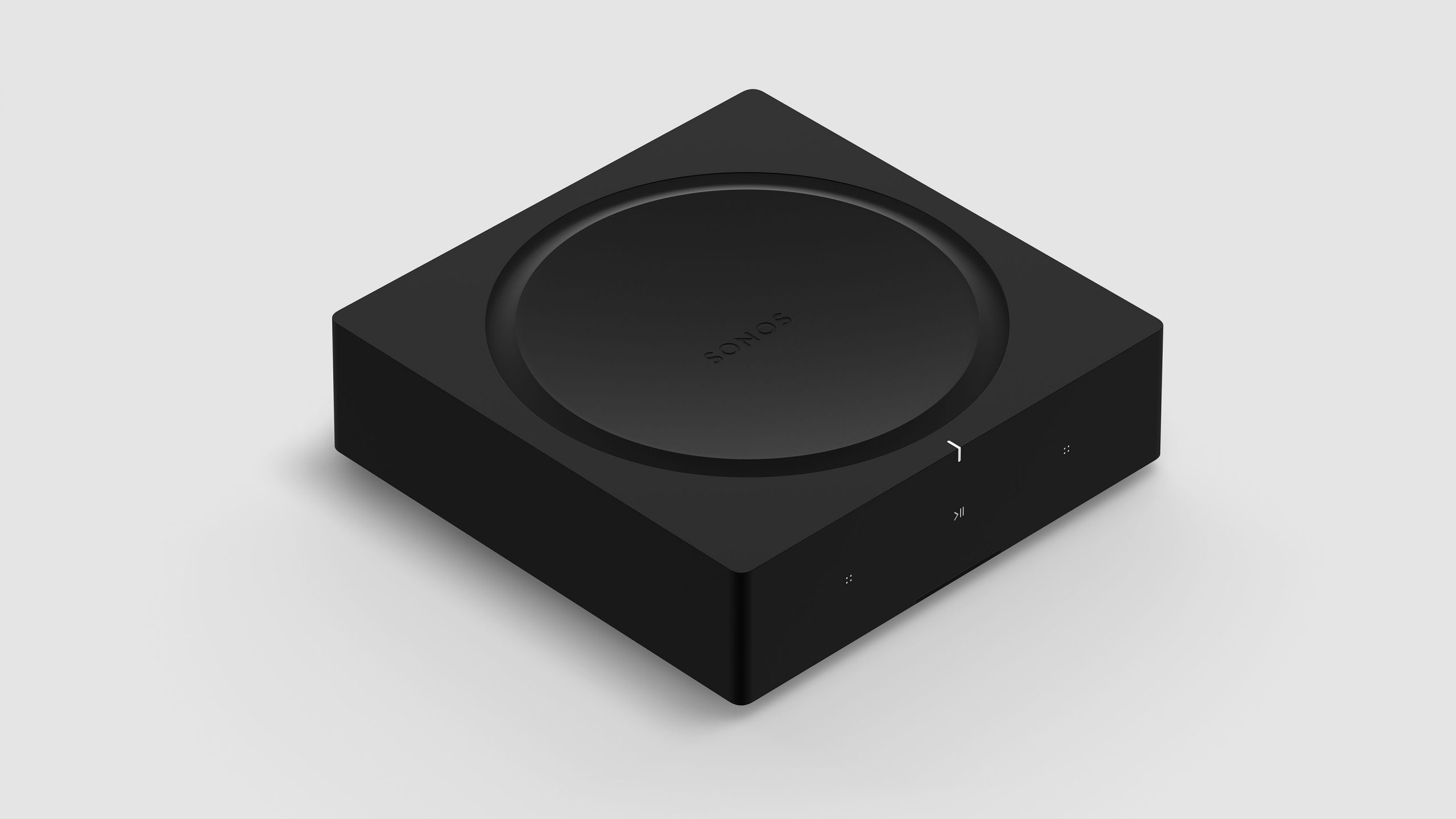 Floorstanding speakers
Sonos Amp can also drive larger floor-standing speakers, and there will be no noise at all to hear with the extremely expensive Audiovector SR3 Arreté Raw Surface. The fantastic voice of soprano Sabine Devieilhe is with her coloraturas perfect for the opera Lakmé. Sonos retains much of the magic these speakers are capable of delivering. You do not get the impression of a little boy, and you can go quite high. The bass is also extensive enough to fill the room with great sound. Good!
Limitations
Of course, there are a few things to touch on, as a heavier amplifier pulls the voice further out into the room, reproduces the tone structures more complex and gives better control over the double basses.
The limitation of the Sonos Amp lies primarily in the dynamics, especially in bass and midrange. The bass drum on Wilco's Locator gets a little rounder and tamer than I want it to, and the snare drum lacks a little touch. The stereo perspective is a bit shallow and narrow.
It is tempting to mention the Naim Uniti Atom, which has about the same external dimensions as the Sonos Amp, but which despite only 2 x 40 watts has even more stability over the sound image, a more robust bass reproduction and a good deal more resolution. You do get almost four Sonos Amp for the price of one Naim Atom, but the point is not to look blind at the power.
Arch competitor
Another example of an amplifier with a lower stated power than Sonos Amp's 2 x 125 watts is the more affordable Bluesound Powernode 2i (test coming). It is only 1,500 kroner more expensive than the Sonosen, and despite its 2 x 60 watts, it has more to do with power.
Bluesound has even better bass control, and the soundscape is more steady and less strained. It can play a lot higher, and has better dynamics within its scope. It controls the expensive floor-standing speakers even better, simply. The sound image is more three-dimensional, and the resolution upwards in the treble range is also better. Bluesound sounds warmer, airier and more dynamic. In terms of sound, it is better at everything. And it supports high-resolution sound, including MQA, which provides the best sound quality from the Tidal streaming service. If you remove the Bluesound, I'm still happy with the Sonos amp. It is actually cheaper, and compared to, for example, the Yamaha WXA-50, Sonos has more power and calm over the sound image.
Limited TruePlay
My positive experiences with Sonos TruePlay room correction on their speakers and soundboards make me miss this feature on the Amp. That is, it is there, but as mentioned, it can only be used with its own Sonos speakers, produced by Sonance. There is reason to believe that the sound could have been a notch better if it was possible to use this with third-party speakers.
Missing high definition sound
Another thing I miss about the Sonos Amp is the support for high definition sound. No Sonos products support this. Sonos believes it is not necessary, as they claim "the tiny difference in sound quality does not justify the increased bandwidth requirements". But come on, it's 2019 and bandwidth costs little. And the amount of bandwidth required is limited, you need 9 Mb / s to stream uncompressed 24-bit / 192 kHz in stereo. Packed as lossless FLAC files, we are talking about around 7 Mb / s. And the MQA that Tidal uses only needs 1.6 Mb / s for the same resolution.
Sonos stands pretty alone here, for all the competitors we know of support high-definition sound. In the past, it was easy to forgive them, as they had a point that a stable and fluid user experience was more important. Today you can get it in a bag and a sack, and it's time for Sonos to throw itself into it. At least when they want to conquer the old stereo.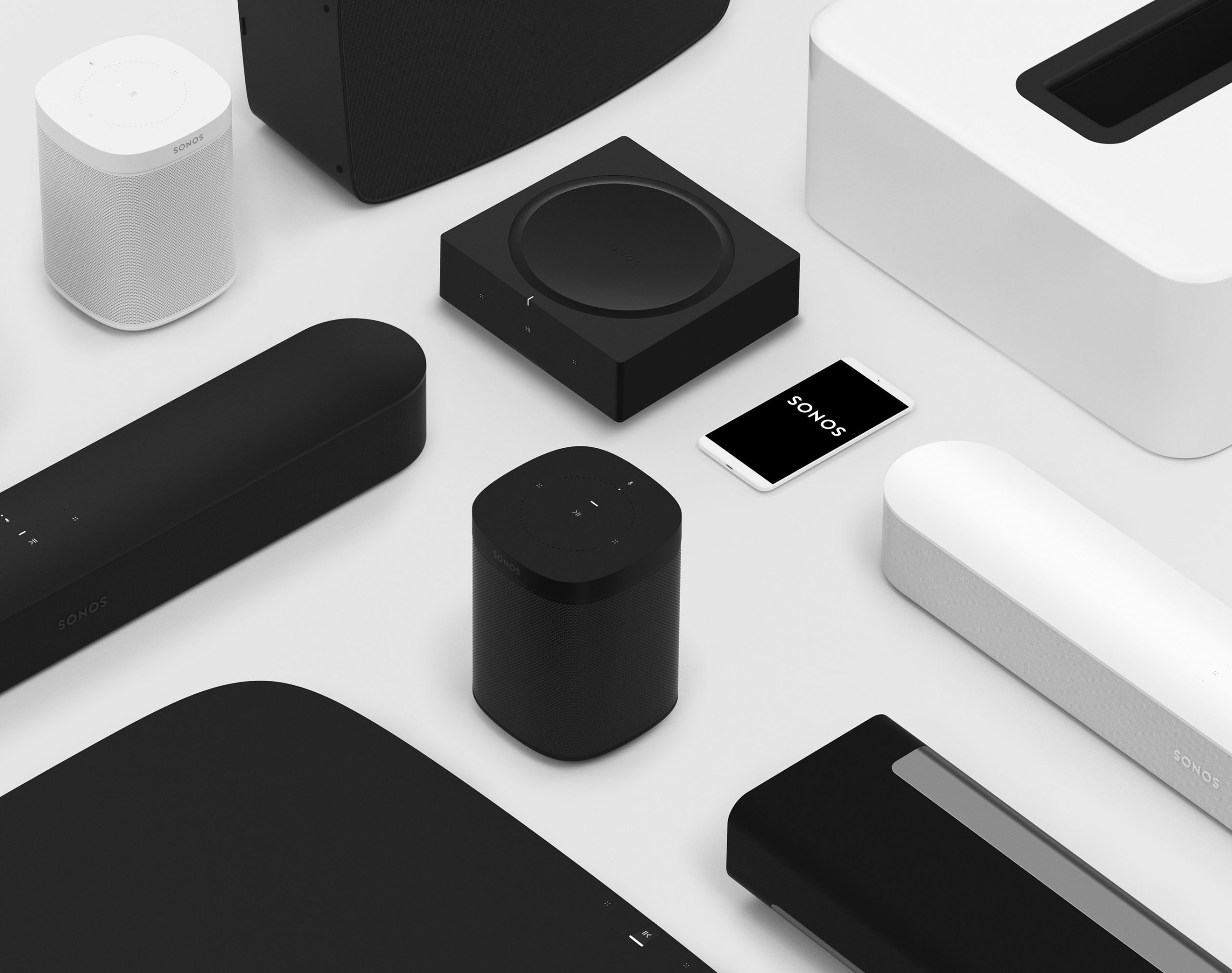 Conclusion
With twice as much amplifier power as its predecessor, the new Sonos Amp is even more flexible. Even floor-standing speakers are operated with conviction, thus you get an affordable upgrade of your existing stereo system. Which then gets support for all kinds of power services, multi-room and also HDMI audio from the TV. Or optical in, with a transition.
The sound is nice and balanced, and the amplifier works well for most things. It is not a distinct dynamic bomb, and there are more dissolved alternatives. But all in all, good, and a dream for those who already have Sonos at home. However, we are finding fewer and fewer excuses for not supporting high-resolution sound, and why in the world does TruePlay room correction not work with third-party speakers?