Geir Nordby
Published

2023-01-28 - 8:21 am
Tight and energetic sound. Adapts the sound to the environment at low volume levels. Recommended EQ in the app, and good fit.
The sound lacks dynamics and the bass is a bit weak. The case is bulbous in the trouser pocket, and the earbuds' casings are slightly large. Noise reduction and sound reproduction are average.
Specifications
Type: In-ear, completely wireless earbuds
Bluetooth: 5.2
Multipoint: No
Protection: IPX5
Codecs: aptX Adaptive, AAC, SBC
Battery life: 6 hours + 16 hours from case
Weight: 14.6 g + 53 g (case)
Charging: USB-C
Web: yamaha.com
The market for completely wireless earbuds has become very crowded, with a few standing out among a large crowd of mediocre ones.
With its new top model TW-E7B, Yamaha wants to carve out a place for itself in the premium segment and has invested in large 10 mm drivers to reproduce the music with the dynamics intact. The earbuds have – of course – noise reduction. But also sound-through grinding, which does the opposite of noise cancellation, sending sound from the outside into your ears so you hear what's going on around you.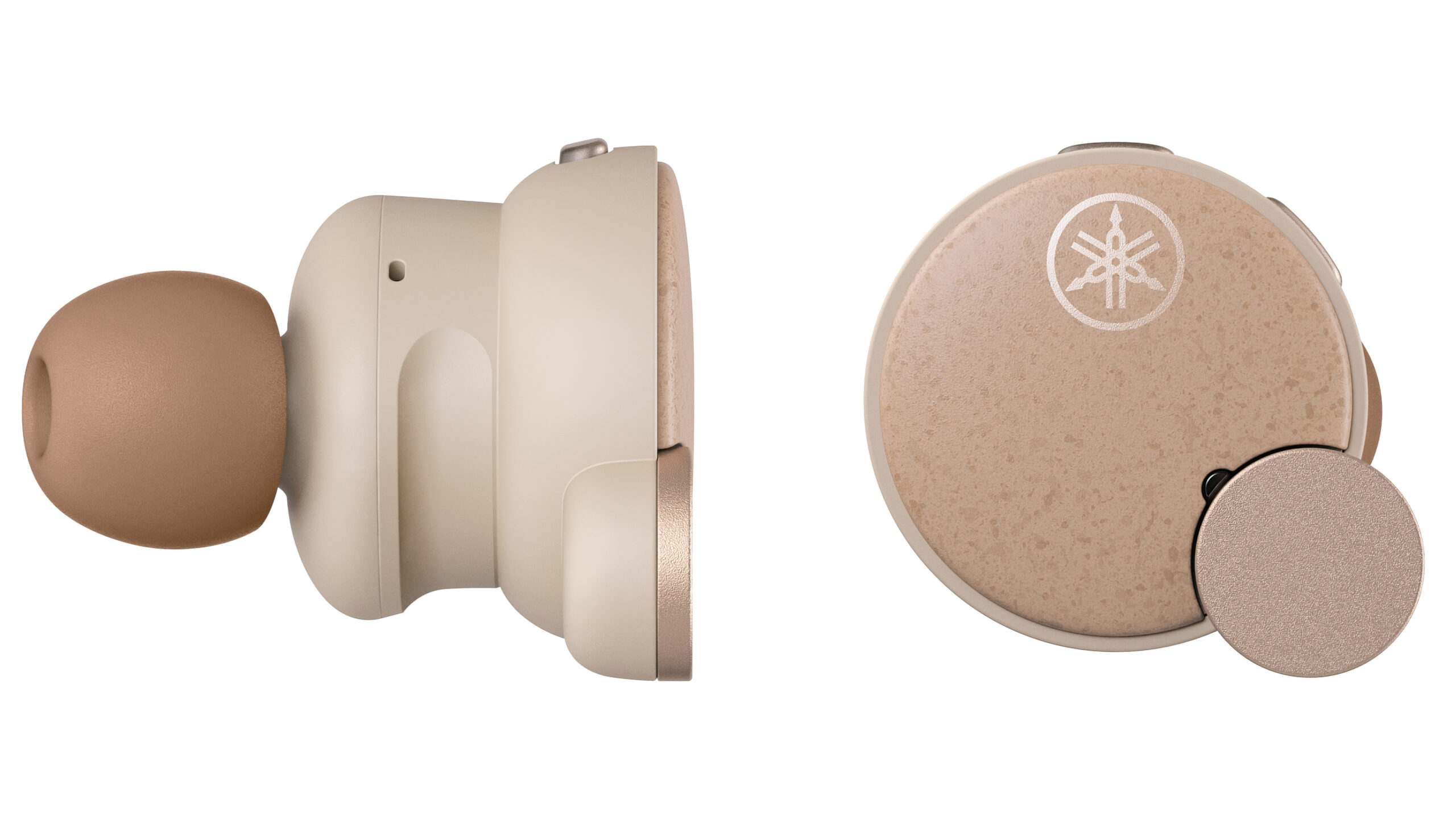 Yamaha uses one of the latest Bluetooth versions, 5.2, but has omitted so-called multipoint connectivity, where a pair of earbuds can be connected to two mobile devices simultaneously. For example, your phone and a laptop. However, points can still be made about the newer Bluetooth version, as it can provide a more stable connection and lower power consumption. Which means longer battery life.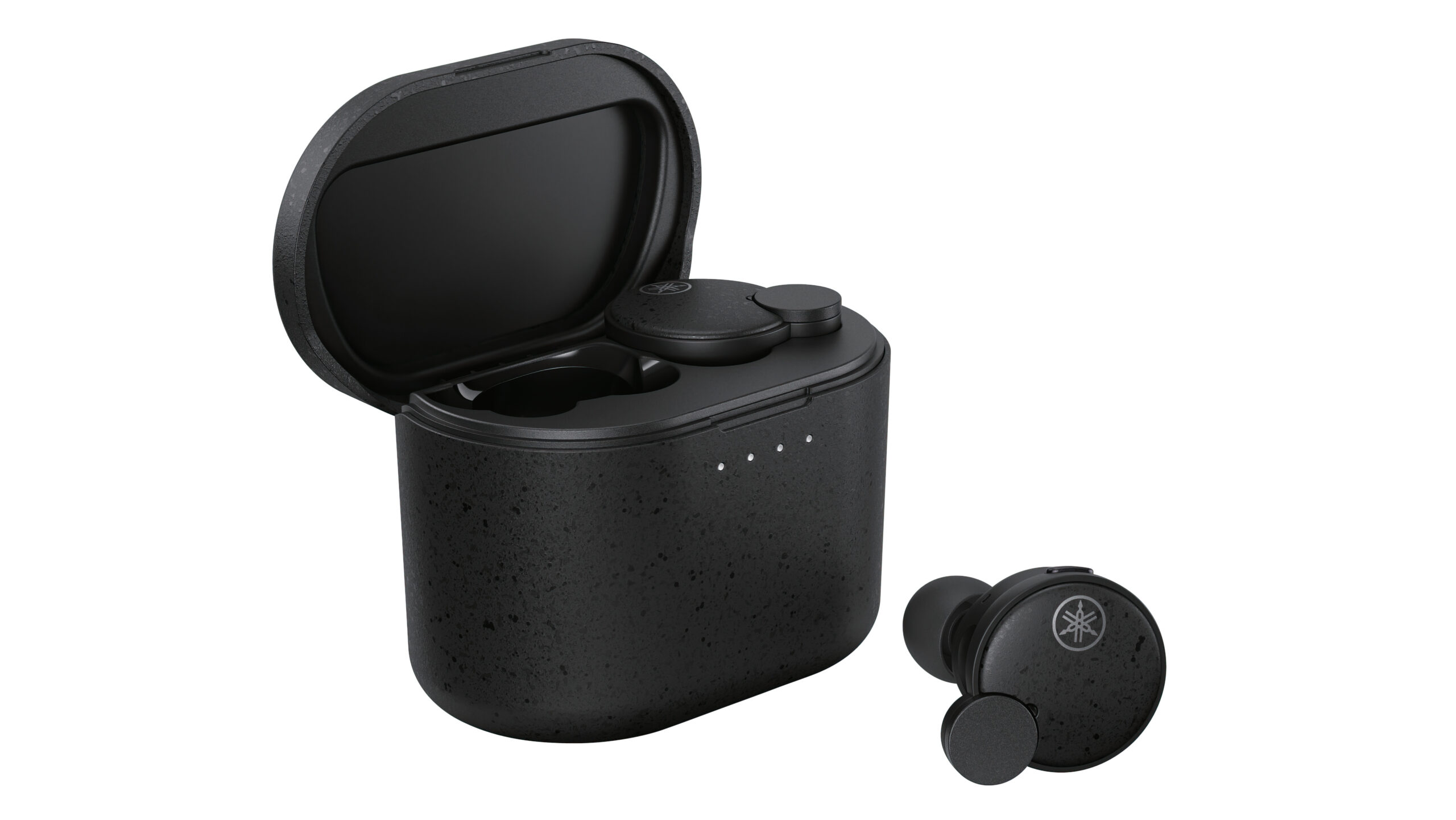 Battery life
When it comes to the TW-E7B, however, battery life is still quite average; six hours in the earbuds and an additional 16 hours from the portable charging case. Since the specs don't mention whether it's with noise cancellation enabled, we'll assume it's disabled to achieve those numbers. You should therefore be prepared for somewhat shorter playing time if you have noise reduction enabled.
Fit and ease of use
The housings on the outside are a little large, with a smaller 'middle housing' that sits very snugly in the outer ear canal. The result is a pair of earbuds that fit well and are comfortable to wear in your ears. The silicone tips seal nicely, so the fit is quite excellent.
The left earbud has a physical button that controls music playback and incoming calls. The right earbud has two buttons that control volume level and switching between songs. They can also be used to pair the earbuds with Bluetooth, or to activate the voice assistant.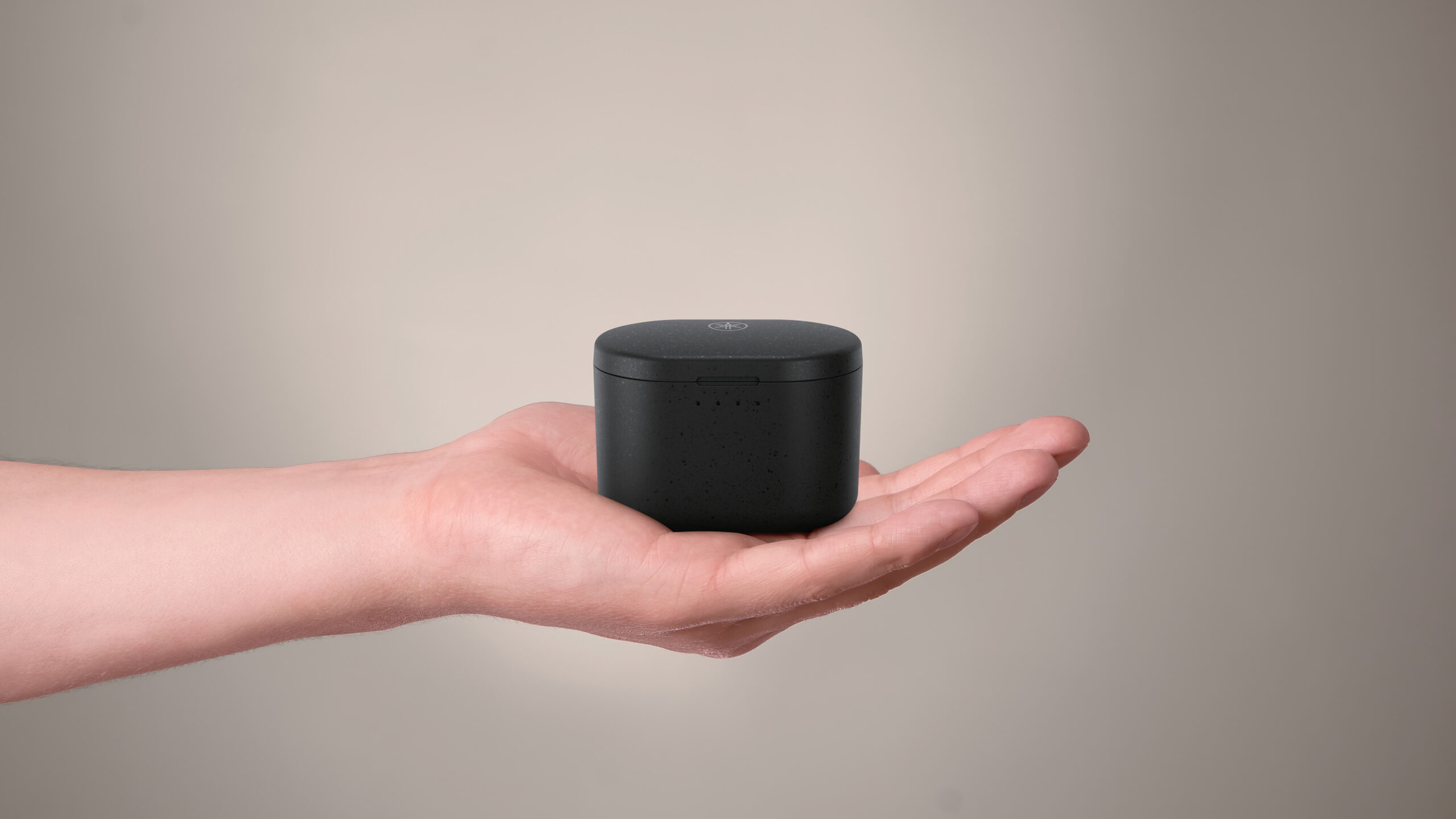 It doesn't take long to get to know the TW-E7B, and I'd say these earbuds are among the few that are actually user-friendly when it comes to remote mobile control functions.
The charging case, on the other hand, is a bit bulky and protrudes visibly through the trouser pocket: Yes, it's a pair of earbuds; no, I'm not particularly happy to see you.
Speech quality and noise cancellation
The speech quality through the TW-E7B is quite OK. My voice comes through pretty clearly to the receiver, but it's a little low and there's some background noise. It's with these as with most other earbuds, namely that they should not be your primary tool for mobile calls. But they can be used.
The noise reduction is quite nice, a lot of the low frequencies from external noise are attenuated. On planes I prefer to use a pair of headphones instead, but they do the job reasonably well. The noise floor is a bit loud, you hear a distinct hiss when the music is not playing. And high-frequency noise easily slips through. I hear keyboard clicks clearly, for example, even with noise cancelling enabled.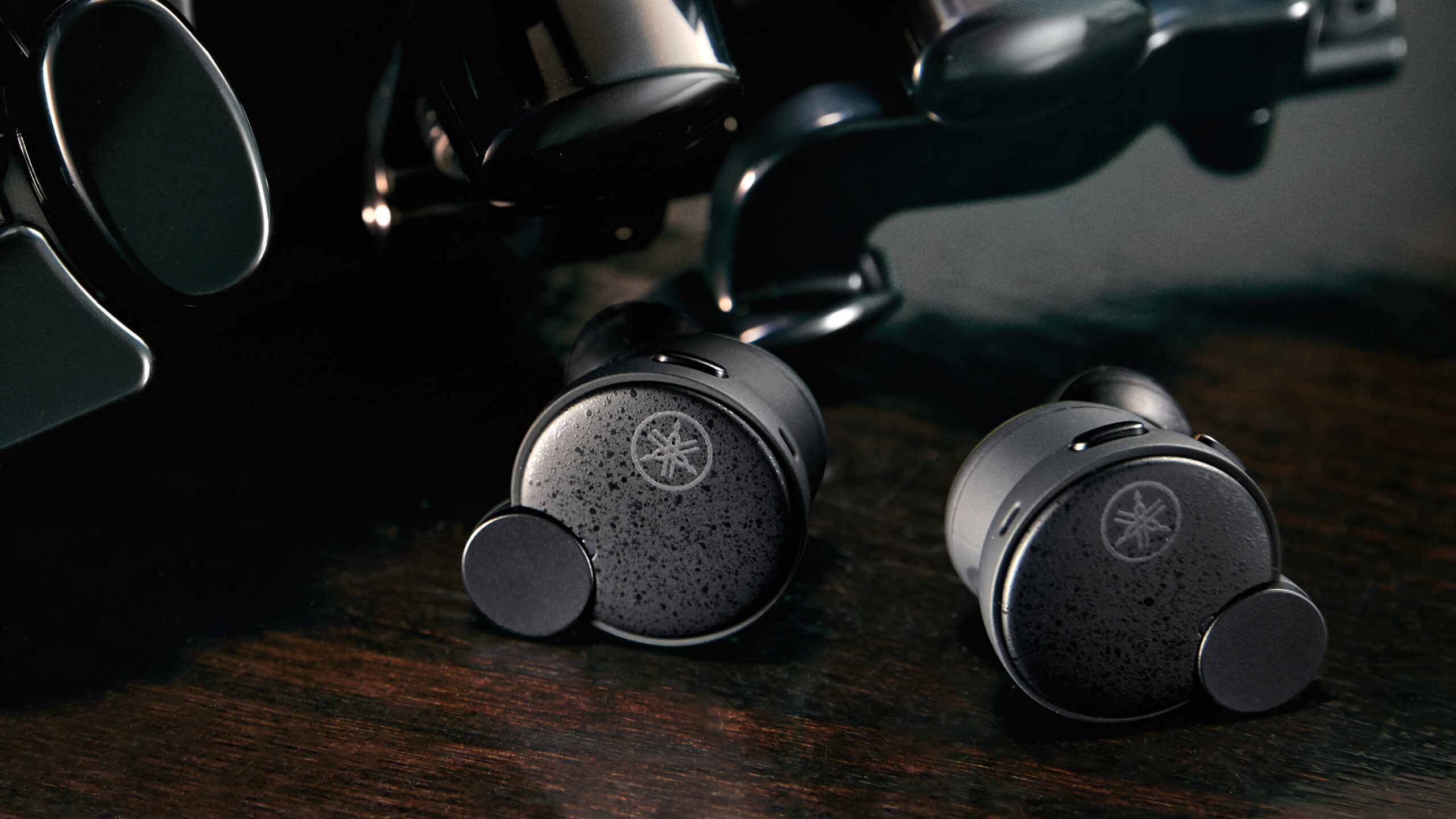 The earbuds are also sensitive to wind and ventilation, just walking around indoors makes your ears ring.
Ambient sound is mostly in the midrange, I would have liked more treble there. Especially when it comes to announcements from PA speakers at the airport or other places where you'd rather not miss important information. Again, no problem, but the Yamaha doesn't challenge the Sony WF-1000XM4 or the Bose QuietComfort Buds II, to name just a few.
Sound quality
I like the way the Yamaha pro plays music. They have an energetic approach to music, but without being annoying. The bass is tight and focused, although it could have used a little more juice and power. Especially in the low bass register it can get a bit anemic, but it works. Here you can use the EQ to get more energy into the rhythms, but it has to be said that the TW-E7B doesn't have the dynamic excess I prefer. You get more bass by adjusting up, but at the same time the control diminishes. The louder you play, the lower it sounds. The EQ is therefore best used when playing at low levels.
You can store your own EQ in two different memories, myself I have one EQ storage with a bit more bass for general music playback and another for podcasts which has more midrange. Yamaha's Vocal setting I think is too harsh.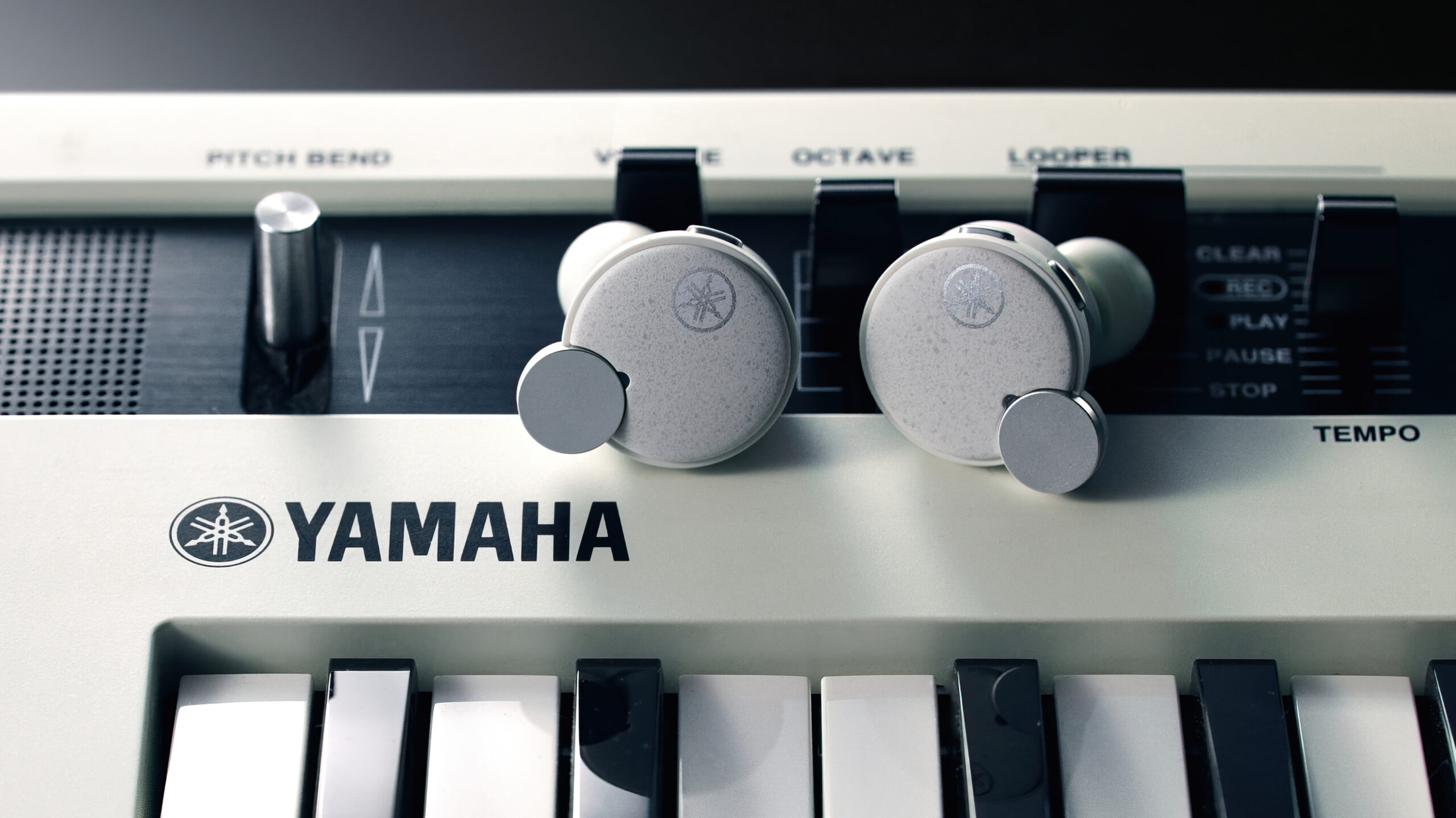 Competitors
All in all, the sound is good, but Yamaha may have to face some rivals in this class. The Sony WF-1000XM4, Nura NuraTrue, Sennheiser Momentum True Wireless 3, B&W PI7, Devialet Gemini and the cheaper JBL Live Pro+ are all examples of earbuds you should consider before pulling out the credit card and investing in a pair of TW-E7Bs.  On the other hand, you're unlikely to be disappointed either. Yamaha certainly does a good job. The competition is just fierce in this class.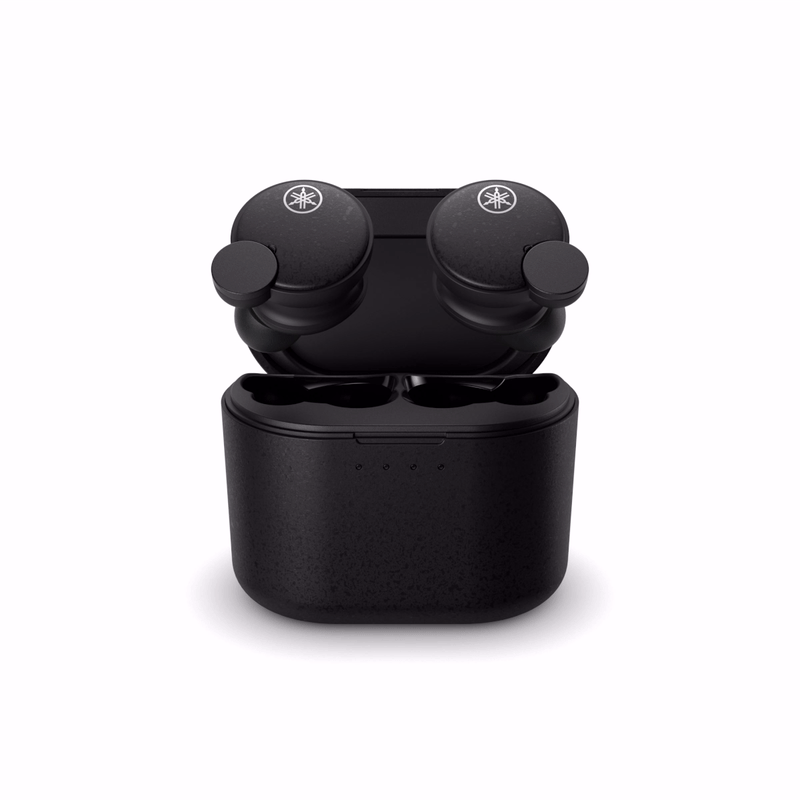 Conclusion
With the TW-E7B, Yamaha has made a respectable attempt to make its mark in the premium segment. They do it very well, the sound is energetic and entertaining, and the earbuds have the right features. Including a good fit and overall good usability.
The sound can be adjusted with a quite good EQ, the problem is the dynamic control, which is not present to a sufficient degree. Bass is lacking at high volumes, and raising it with the EQ doesn't help much, as there's not enough power to carry the bass. It sounds flat anyway until you lower the volume to make room for the bass.
Noise reduction is okay, but could have been even more effective, and it probably struggles a bit more with wind than most of its competitors.