With the fully wireless Live Pro+ earbuds, JBL aims high with active noise reduction, and focuses on sound quality with powerful 11 mm drivers and long battery life. Most earplugs have 6 to 10 mm drivers, so these are rather big for earplugs. JBL Live Pro+ can look like a clone of Apple's Airpods, with the microphones placed at the end of two small sticks. This is to get the microphones closer to your mouth so that the recipient at the other end of a call hears you better.
Live Pro+ has both active noise reduction and ambient sound (sound from the outside is piped throug so you can hear the surroundings), and these you can activate and switch between, by tapping on the left earplug. Download the My Headphones app to make settings, where you can select different modes of noise reduction.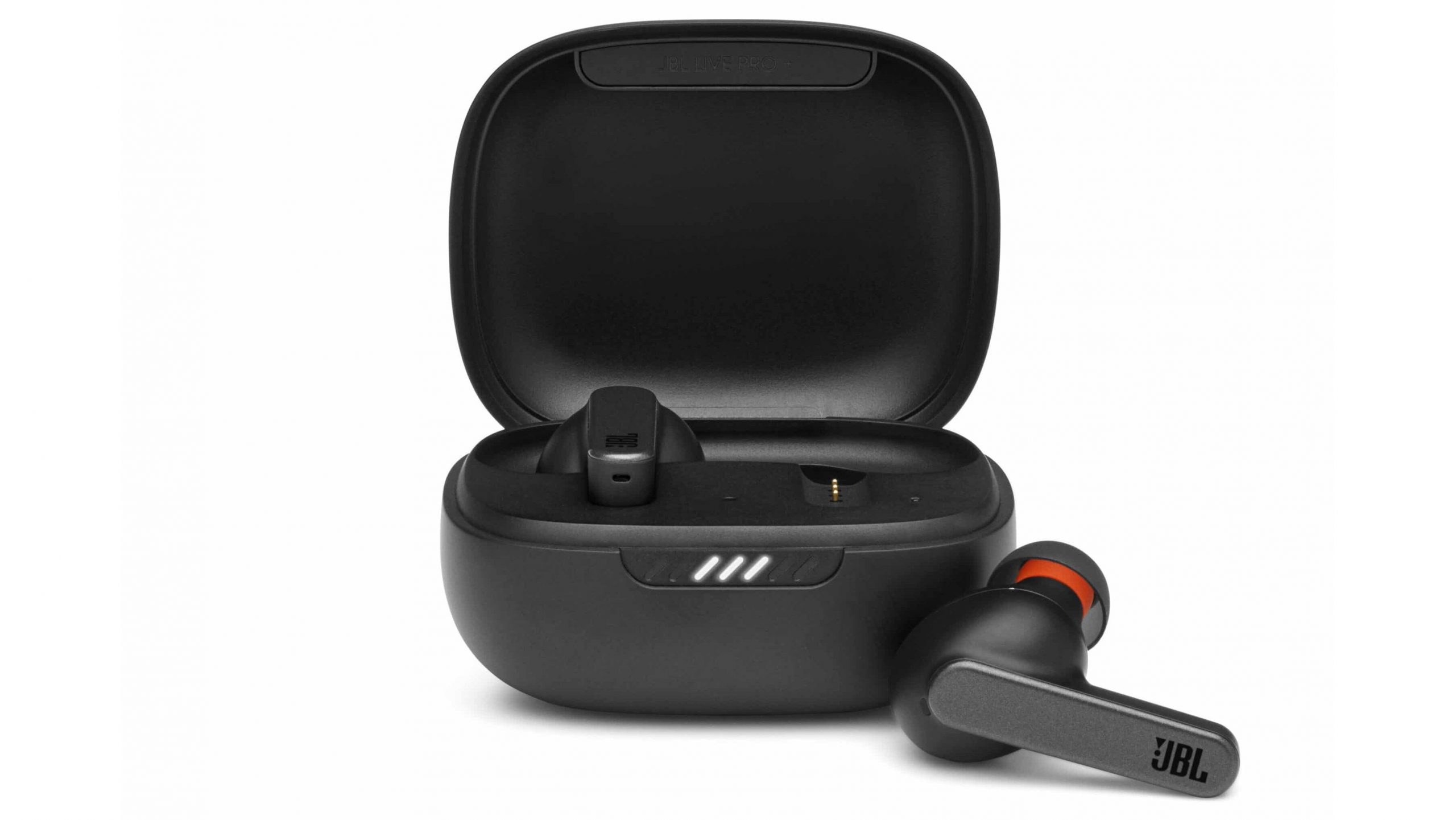 Several different noise reductions
Everyday is standard, while Travel focuses mostly on noise in aircraft and train cabins. Active is for outdoor use. Of course, I have not been able to test on airplanes, but no matter which mode you choose, the earplugs dampen noise in a comfortable way, without getting any feeling of vacuum in the ears. Active attenuates a wider frequency range, so you are only left with a little harmonics. For example, I hear the sound of keyboard clicks on the PC much less in Active mode, and the clicks also sound brighter.
As with all other earbuds and headphones, noise reduction adds a slight hiss from the built-in microphones. If you do not want to hear this, you can turn off the noise reduction.
Ambient mode can also be customized in the app. Choose between Ambient Aware, which sound from the surroudings through, and TalkThru, which also mutes the music so you can talk to someone without having to turn off the music first. When I sit and work in the office, I actually often prefer to have ambience mode, so I hear if a colleague wants to get in touch. When I have a home office, it also happens that there are courier drivers at the door, which is a great advantage to hear.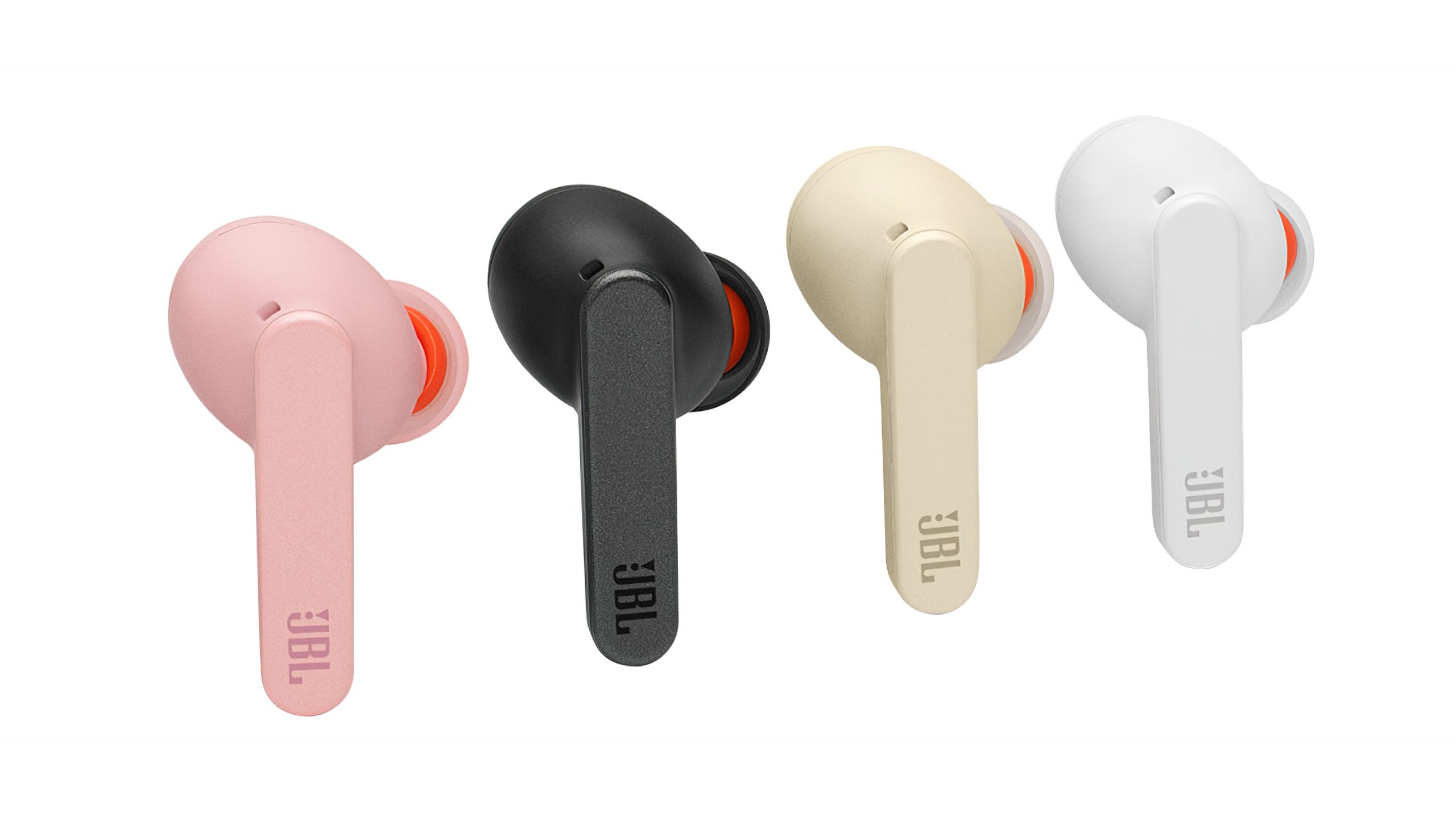 Voice assistant
JBL Live Pro+ supports voice assistants, and in the app you can choose whether you want to press the right or left earplug to call the assistant. Note that the current function is then replaced, which is noise reduction and ambience mode on the left plug, and pausing and starting music on the right. You can only choose between Google Assistant and Amazon Alexa, not Siri. JBL reckons that iPhone users will choose AirPods anyway, I myself am not sure that this is wise.
Good battery life
The battery life of the Live Pro+ is in good for completely wireless earplugs, with a full seven hours in the plugs and two full extra charges from the travel case's built-in battery. With active noise reduction, the plugs last for six hours.
Fit
The earplugs are very compact, and in my ears they fit very well with the silicone pads that fit. It also comes with four other sizes, so you have a total of five fits to choose from. More than most competitors.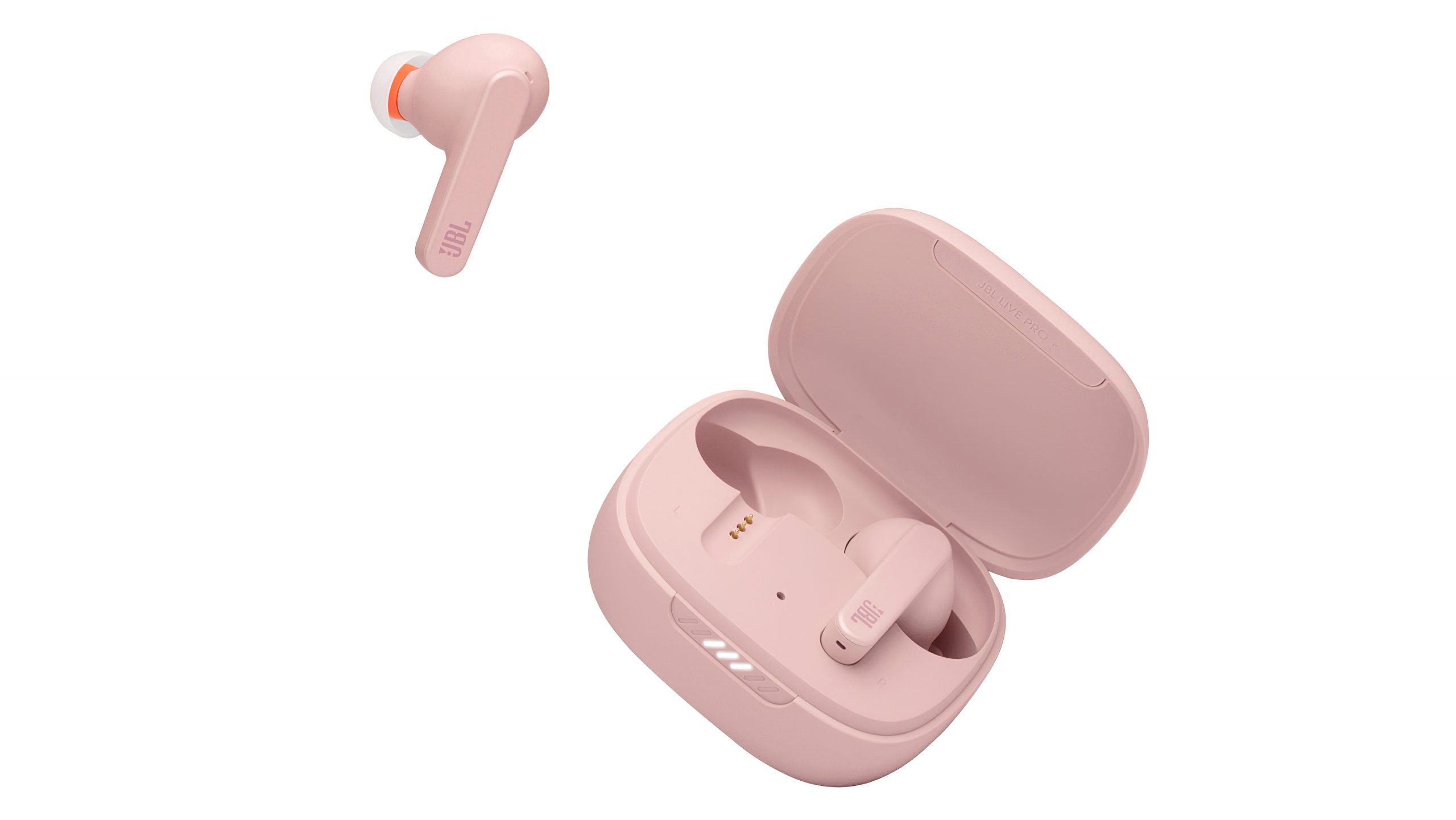 Select Bluetooth connection
Live Pro+ has some options for Bluetooth connectivity in terms of sound quality. Normal uses the standard SBC audio codec, and promises a more stable connection, at the expense of a somewhat reduced audio quality. Audio gives the best sound on music, while Video has the least delay and the best lip sync on film and games. This only applies to Android, as this alternates between aptX HD and aptX Low Latency. With the iPhone, these modes are identical, since AAC is used.
It should also be mentioned that you can choose to only connect one earplug, in situations where you first of all need to communicate and not listen to music.
Equalizer
What is even more important for the sound quality is that the JBL has the best equalizer (EQ) I have ever seen for earbuds or headphones. It can be adjusted from 32 Hz to 16 kHz, and you can dot as many points as you want across the graph, and choose exactly which frequencies you want to increase or decrease by +/- 3 dB.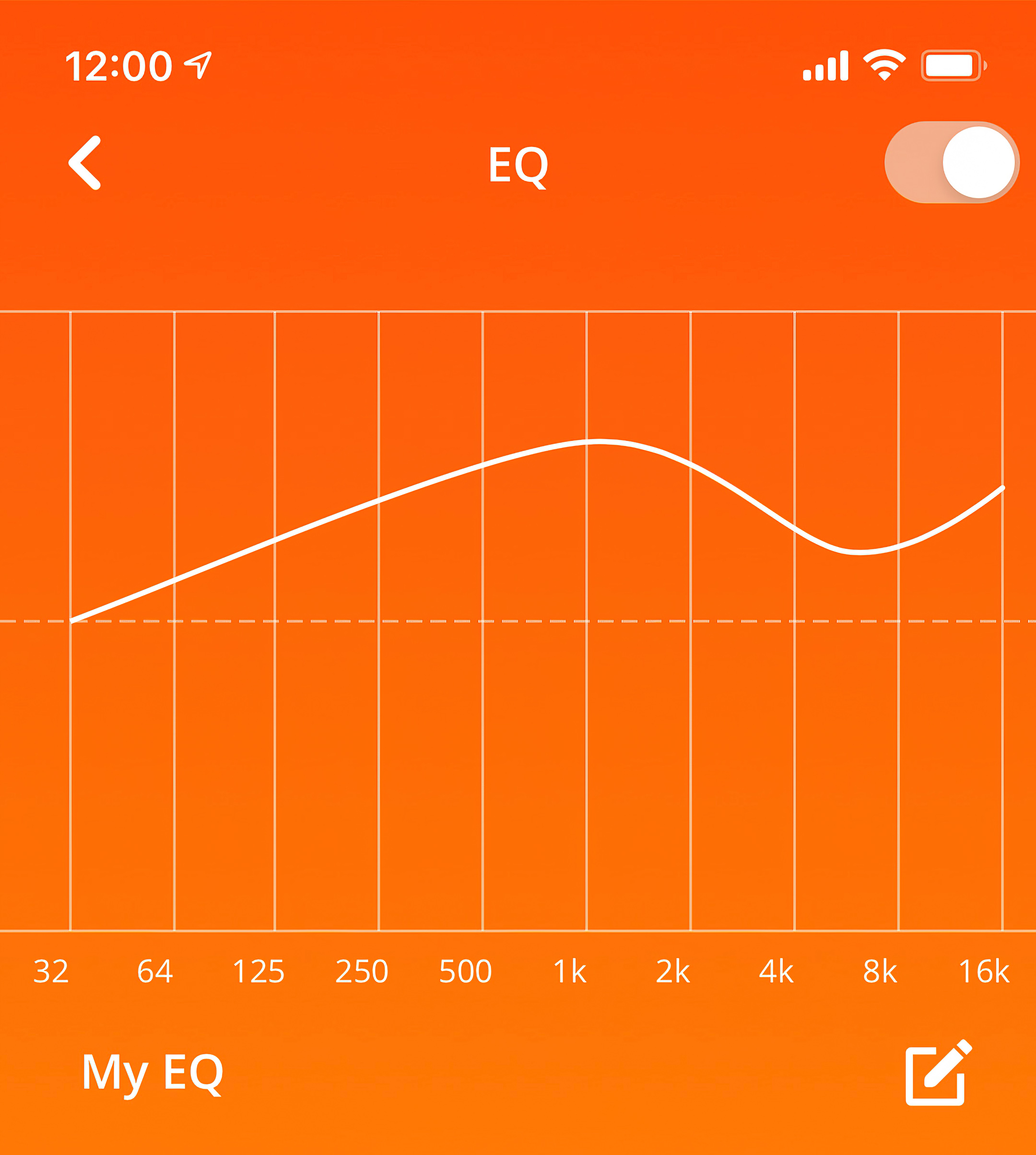 Sound quality out of the box
Right out of the box, there is a rich and rich bass response, with the bass puping on electronic pop music. The treble is distinct, you can clearly hear the crisp cymbals at the top. The problem is the midrange, which is too restrained. It is simply thin and tame, so that vocals are not separated clearly from the music, and the instruments lack timbre. The soundscape is flat and undynamic, bordering on dull. And the treble is a little too sharp in contrast to the missing midrange.
No crisis, but here the open and clear sound from Huawei Freebuds Pro is missing. And the Sennheiser CX 400BT, which has less energy in the midrange than the Freebuds Pro, has more layers of timbre here than those that come with the JBL Live Pro+.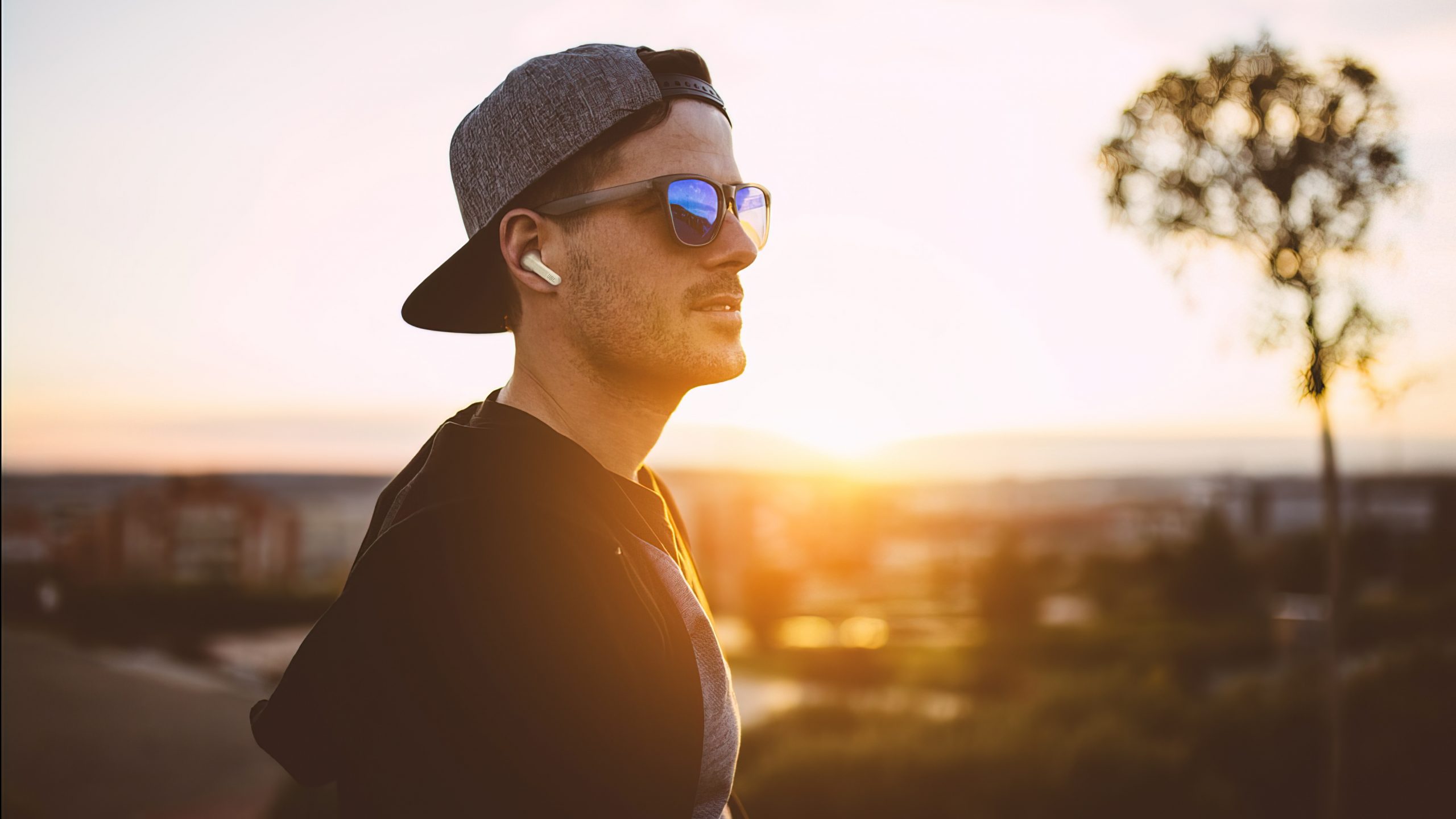 Sound quality after EQ adjustment
It should turn out that the EQ comes in handy. The three preset settings did not work for me, so I had to create my own curve. I did not need so many adjustment points as the app offers but I set out with raising the midrange around 1 kHz quite a bit. Then I lowered the level around 8 kHz a little, and finally I created a slight lift at 16 kHz to get a little more air at the very top.
After making these adjustments, it is completely different set of earplugs! Suddenly they are energetic and lively, and with a completely different impression of resolution and air, than before. The juicy bass now sounds much more homogeneous, the vocals are clear, and the timbre of acoustic instruments is completely different.
Tim Scott McConnel's The Man I Am from the TV series Exit is fragile, with McConnel's delicate voice in front of the piano. It sounds very good, better than both Huawei and Sennheiser. One of my personal favorites, Beats Powerbeats Pro, which I like for entertaining playing style with lots of energy in both bass and midrange, must now also see itself beaten by the JBL plugs. Gwen Stefani's new song Slowclap makes the blood pump, and Dagny's Somebody has hardly sounded better on wireless earplugs in this class.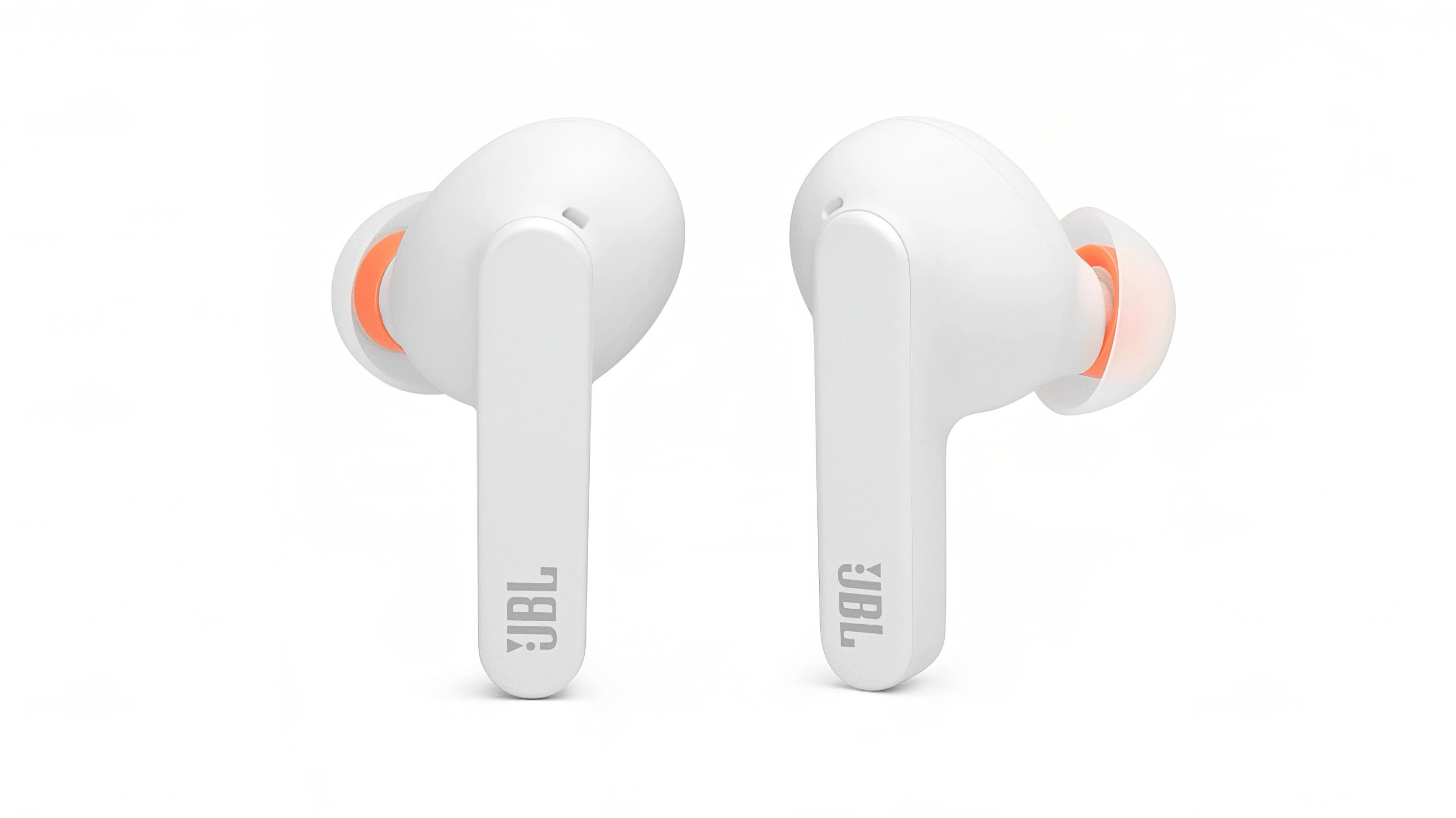 Great speech quality
Finally, we must make a point about speech quality. For JBL Live Pro+, the voice from the user conveys to the receiver in an exemplary way. The speech is very clear and distinct, and you can easily hear the difference between s- and f- sounds. This is what most earplugs struggle with. JBL has some compression artifacts at the top, but no crisis. Here, too, the JBL plugs are among the better ones.
JBL Live Pro+ – Conclusion
JBL Live Pro+ is a pair of earplugs with very great potential. They sit well in the ears, have many good functions, and both noise reduction and ambience mode work very well.
The sound straight out of the box is perfectly fine, but the midrange is too tame. Fortunately, the EQ adjustment in the app is so good that you can get the sound you want. With just a few small adjustments, I got better sound from these, than from several of my favorites in the price range.
You could say it's cheating, because after all I have had to adjust the sound. Had it not been for the good EQ, Live Pro+ would have ended up with a lower score. Had they, on the other hand, had the sound I managed to tweak the to, from the very beginning, they would have received top marks. Instead, we end up with a solid five, since not all users are equally comfortable with setting EQ.