Just recently, Sony launched LinkBuds, a completely new type of product. Namely, a pair of wireless and completely open earbuds. The idea was that they could stay in your ears all day, as sound from the environment gets through while you listen to audiobooks, podcasts, news or even music. And while you're fishing, in the woods or anywhere else you just don't want to shut out the world. A pair of earbuds that you completely forget about and that don't get in the way of daily tasks.
But LinkBuds are obviously not for everyone, nor suitable for all purposes. Since the earbuds are essentially a pair of open rings you put in your ear canals, both bass range and maximum sound pressure are limited. In other words, their favourite food is not music, but rather the spoken word.
There's also no noise reduction for situations where it would have been useful. For this reason, many people would rather use a pair of regular earbuds, where you can activate ambient sound when needed – for example, when you want to hear traffic or your work colleague trying to say something important. Then you can enjoy the music in peace from your surroundings for the rest of the time.
LinkBuds S – the best of both worlds?
While LinkBuds can be said to be quite an extreme product, with LinkBuds S Sony wants to acknowledge the need for a full and sealed bass when listening to music, as well as the need to shut out the world when it is desirable. The desire for something very compact and more comfortable than most earplugs is also met.
The LinkBuds S are far more compact than the top-of-the-range WF-1000XM4, and the charging case is also small and rounded, slipping easily into a trouser pocket. We've seen many other equally compact earbuds on the market, but for Sony, this is something new. In order to provide a more bassy sound, the LinkBuds S are, unlike the original LinkBuds, of the closed type. Instead, Sony has chosen to work extra hard with the digital processing of sound from the environment to provide a more natural rendition of the outside world when you want it. Nature around you should sound natural, not digitally processed through a DSP – even though that's exactly what it is.
Since microphones and processing are necessary in this context, just like with active noise cancellation – only in reverse – Sony has also added noise cancellation to the LinkBuds S. In other words, it's an attempt at all-in-one earbuds that will satisfy most listeners in most situations. And at quite an appealing price!
Good battery life and fast charging
Because LinkBuds S need to stay in your ears all day, they've got a long battery life of six hours in the earbuds and an extra 14 hours in the charging case with noise cancellation or ambient sound enabled. With processing disabled, they last up to 50 percent longer.
If you need power right away when the earbuds aren't charged, you'll get about an hour of playback after just five minutes of charging. Wireless charging, however, is not supported.
Easy to pair
The first time you need to pair LinkBuds S, just take them out of the case and hold them near your phone. Open the Headphones Connect app and the earbuds will appear there. But keep in mind that there may be a software update that takes up to an hour to install …
Music and conversations can be controlled with a tap of the plugs, though I personally prefer to use the phone directly. But it's handy to be able to press the left earbud to toggle between noise reduction and ambient sound – I guess that's about what I use the earbuds for. It can also be handy to summon the voice assistant every now and then by holding your finger on the right earplug for about two seconds.
Ease of use and comfort
A pair of earbuds aren't usually difficult to use, and neither are LinkBuds S. But there are a few things to be aware of. If you want to use the LDAC codec for best sound quality with Android devices, you have to switch to "Prioritize sound quality" in the app rather than prioritizing stable connection. But don't worry, it's still stable. Then you'll need to go into the Bluetooth setup on the Android phone and enable LDAC on the connected device.
You can optimize the plugs for 360 Reality Creation, which is the way Sony provides 3D sound from stereo music. There's a selection of music on Tidal and Deezer, and by scanning your ear with the mobile camera, the algorithms adapt to the shape of your ears. The audio format can work quite well, but I largely don't think it adds anything special to the music experience.
Trying to restore lost information
You can activate the DSEE Extreme feature in the app, which tries its best to restore lost information in compressed music files. The latest version should reproduce complex high-frequency instruments like highhat and cymbals in a more natural way than previous DSEE versions. Personally, I don't think these kinds of technologies improve the dynamics and timing of music, so I usually disable them.
Limited but necessary EQ
Another thing to keep in mind, and one that you may end up spending a lot of time on, is the equalizer in the app. It has five bands, and the only bass adjustment is by default at 400 Hz. But beyond that, it has a Clear Bass function that can be turned up or down, ten steps in each direction. This function affects the frequency range below 80 Hz and is equivalent to turning a subwoofer up or down.
When it comes to sound, it's perfectly fine right out of the box. The bass is a little tame, and I think the treble range could come out more clearly. There's not enough air between the instruments, whether pop or classical is on the menu.
That's where the EQ comes in. The first thing I do is turn the Clear Bass up to +7 to get some punch down there. You can also turn it up a bit at 400 Hz, but not too much. Then the bass becomes woolly instead and overshadows the midrange around 1 kHz, which I also turn up a bit to get clearer sound from instruments and voices. If you turn it up a lot, you might want to turn it down a bit at 2.5 kHz so it doesn't get sharp and nasal. Finally, I turn it up a little at 6.3 kHz and a little more at 16 kHz to get more air.
Nice sound after adjustment
The sound is now rich enough and with sufficient air. Slightly more bass than neutral, but I find this often works well, especially with pop music, which is very often quite flatly produced.
The sound from the LinkBuds S is now really good, and finally Till Brönner's trumpet can be heard in all its glory on the Cohen cover "A Thousand Kisses Deep". Also the piano on "Golden" by Alexis Ffrench sounds beautiful. The microdynamics of the earplugs could have been even better, and the piano sounds a bit like an electric piano – more so with iPhone than Android. LDAC helps a lot compared to the AAC codec.
Rapper Jack Harlow's "First Class" has good thump in the bass rhythms, and the voice comes through incredibly clearly. That's clearly a good thing, and for the price it's very impressive.
No matter what kind of music I throw at the earbuds, it sounds restrained when it needs to, and fierce when it needs to
Good noise reduction, excellent ambient sound
The whole point of LinkBuds S is that you should be able to use them all day, and that includes not only comfort, but also the aforementioned ambient sound feature. Because while most earbuds have such a feature, it's quite clear that Sony has worked on it more than most.
I experience no delay at all – the clicking sound from the keyboard enters the ear at the same time as the keys are pressed. And while it doesn't sound as natural as with a pair of open headphones – or with the original LinkBuds – it's clearly the next best thing.
When people talk to me, I hear them clearly and I can easily walk in the woods and take in the sounds. Admittedly in a somewhat synthetic form, but not at all like other earbuds I've tested. Here, the LinkBuds S is a nice step ahead of Sony's own top model, the WF-1000XM4.
The noise reduction works well too. The plugs let more high frequencies through than the WF-1000XM4, and the noise floor is a bit higher (more hiss). But it certainly works well enough, and the LinkBuds S doesn't lag behind either the Soundcore Liberty 3 Pro or the NuraTrue in that regard. If you search among the best top models, which cost 50 percent more than the LinkBuds S, you'll find several that beat them on noise reduction, however. But I'd venture the claim that these buds actually have everything you need.
Conclusion
The Sony LinkBuds S are a pair of very interesting earbuds. In addition to being very small and compact, they provide a comfort that allows you to wear them in your ears all day, or as long as you want, without them getting sweaty or uncomfortable. And with possibly the best sound transmission (transparency) we've heard, you can really let the world in when you want – or shut it out with noise cancellation when you want.
The earbuds sound incredible when you get them set up right with the app, but the five-band EQ plus "subwoofer frequency" is a bit limited. Still, we were very satisfied in the end. These are a great pair of earbuds, and we're extra happy when we see the price tag. Thumbs up!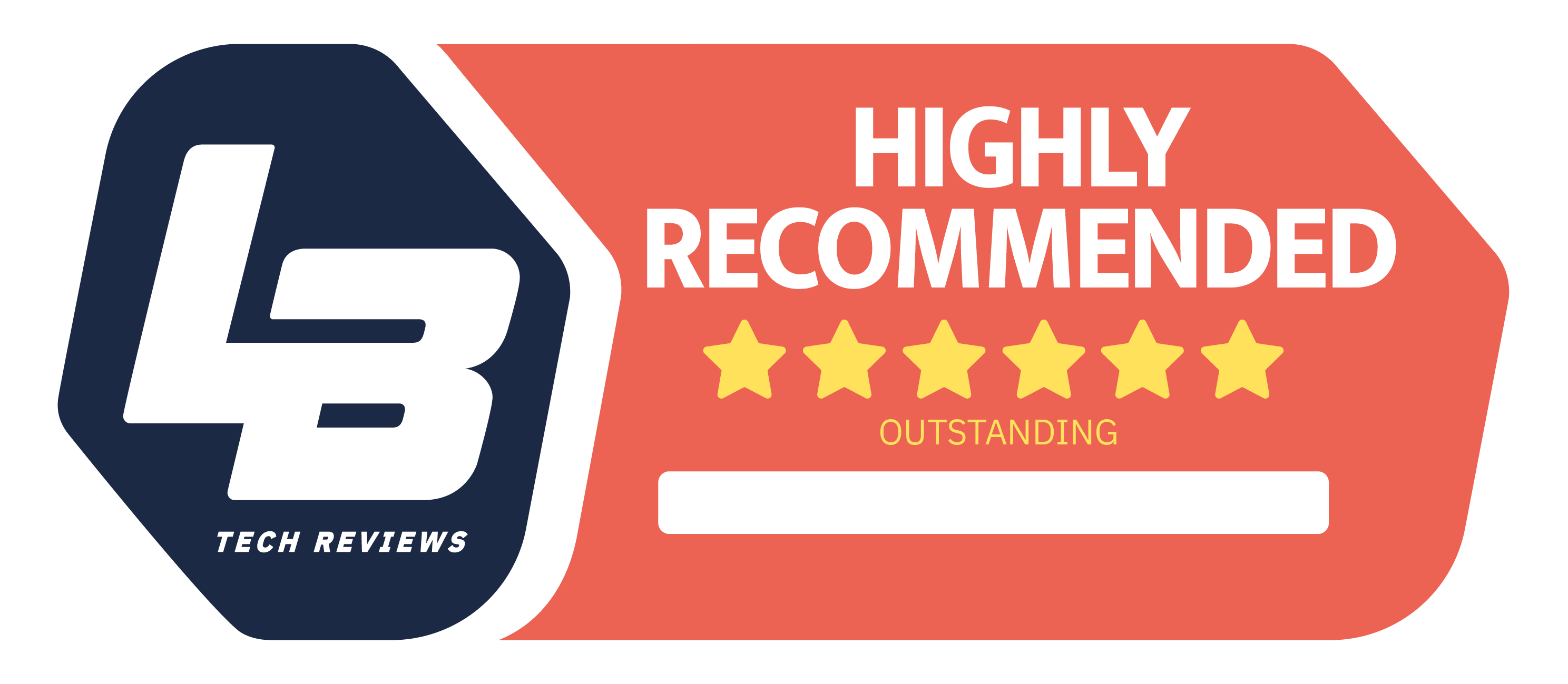 Basic
We think
Great comfort - barely noticeable in your ears. Incredibly good ambient sound, fine noise cancellation. Great sound!
Right out of the box, it's missing some airiness and bass, which needs to be adjusted in the EQ. The sound is never as dynamic as we would like.