In a market overflowing with earbuds – most of them of the completely wireless type – it's nice to see that technological innovations are still happening. Such as NuraTrue.
With the Nuraphone, Australian Nura created the first headphones on the market that automatically create a profile for the user's individual hearing and correct for it. And now NuraTrue is here, the first true wireless earbuds with the same technology.
NuraTrue sends test signals into the ear and measures the sounds that come back. The software knows exactly how these should sound, and corrects the sound accordingly.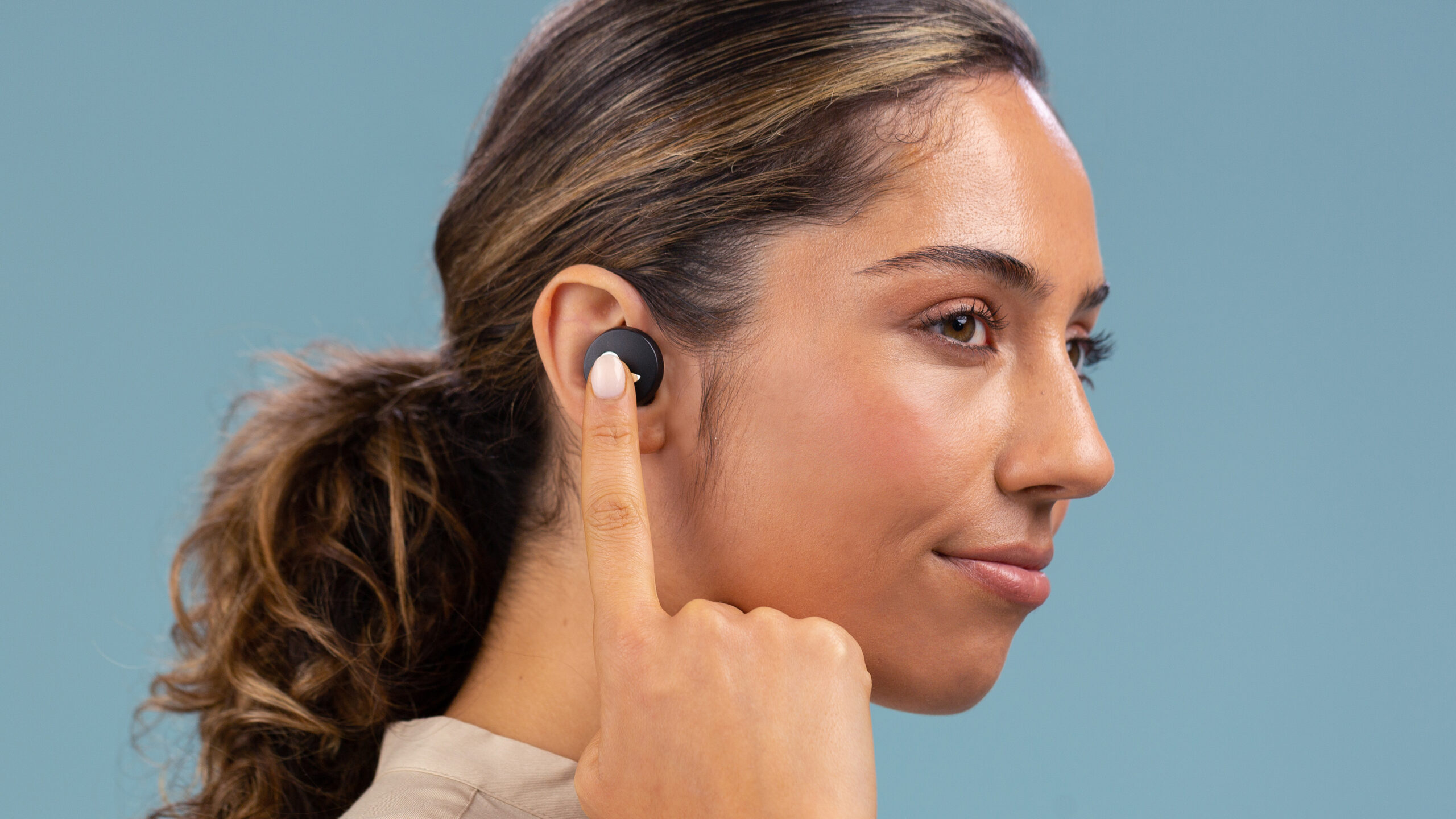 Adapts to your ears
The idea behind the product is that because everyone's ears are different and the left ear is not the same as the right, it will be optimal if the earbuds automatically adjust the sound to the user's individual ears. Like a pair of glasses for the ears, if you will. Then one will hear the music, exactly as it is meant to sound.
We are also guaranteed that the sound I hear is the same as the one you hear. This is not the case with other earbuds, which change from user to user.
Devialet has a corrective model in the form of Gemini, which automatically adjusts the sound to your ears with so-called Ear Active Matching. The difference is that Devialet monitors in real time the sound coming back from the ears while the user is listening to music. It is possible that it is a less accurate method, although I liked Gemini.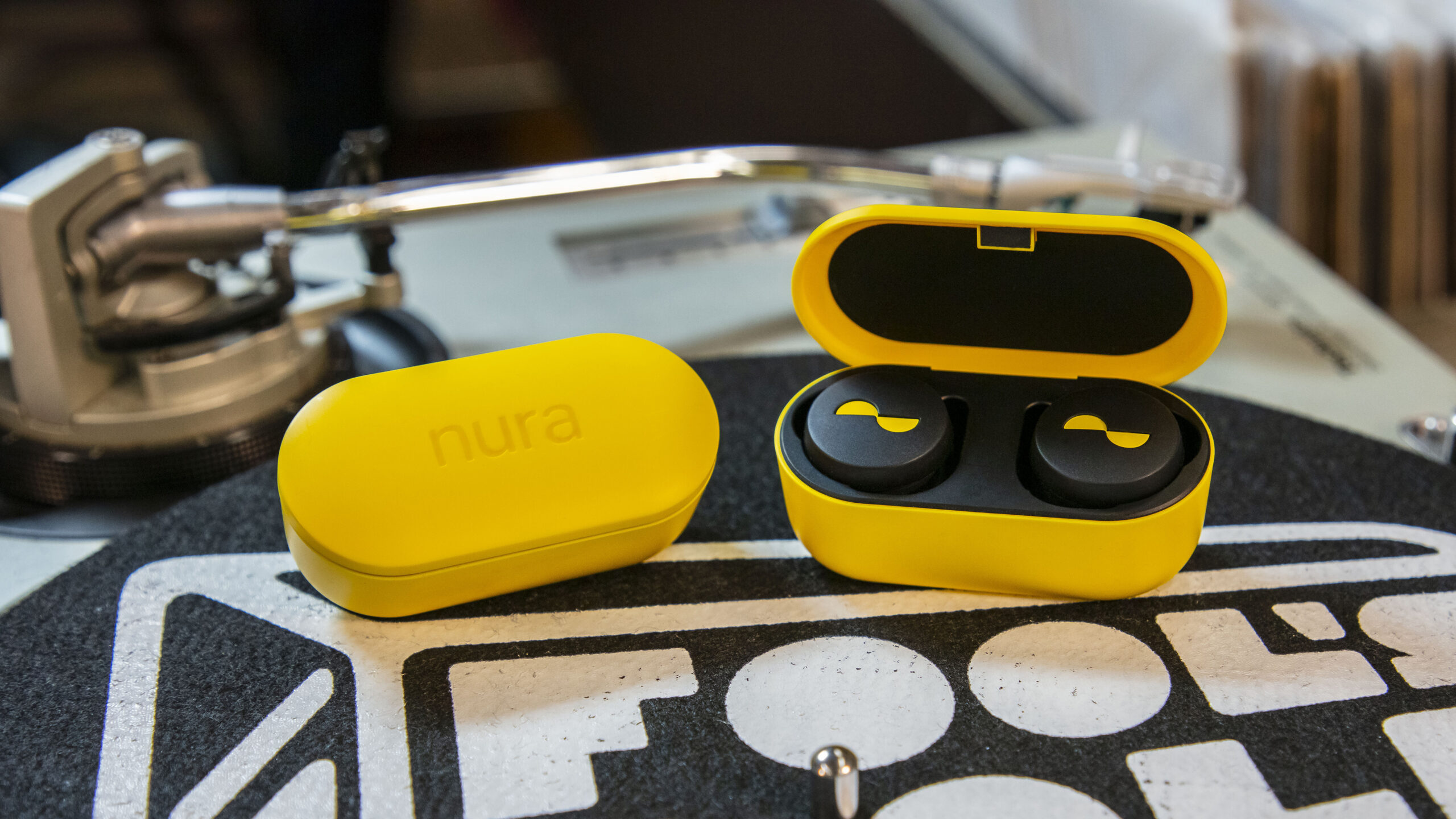 Not multipoint
Many manufacturers point out that their headphones and earbuds support multi-point connection, meaning that they can be connected to two devices at the same time. For example. you can listen to music from your PC while working, while having your mobile phone connected, which is then switched on when someone calls. And then back to the PC again for e.g. a video conference.
NuraTrue does not support this, although the earbuds have Bluetooth 5.0 that allows it. It should therefore be possible to update the software through the app at a later date, if Nura feels like it.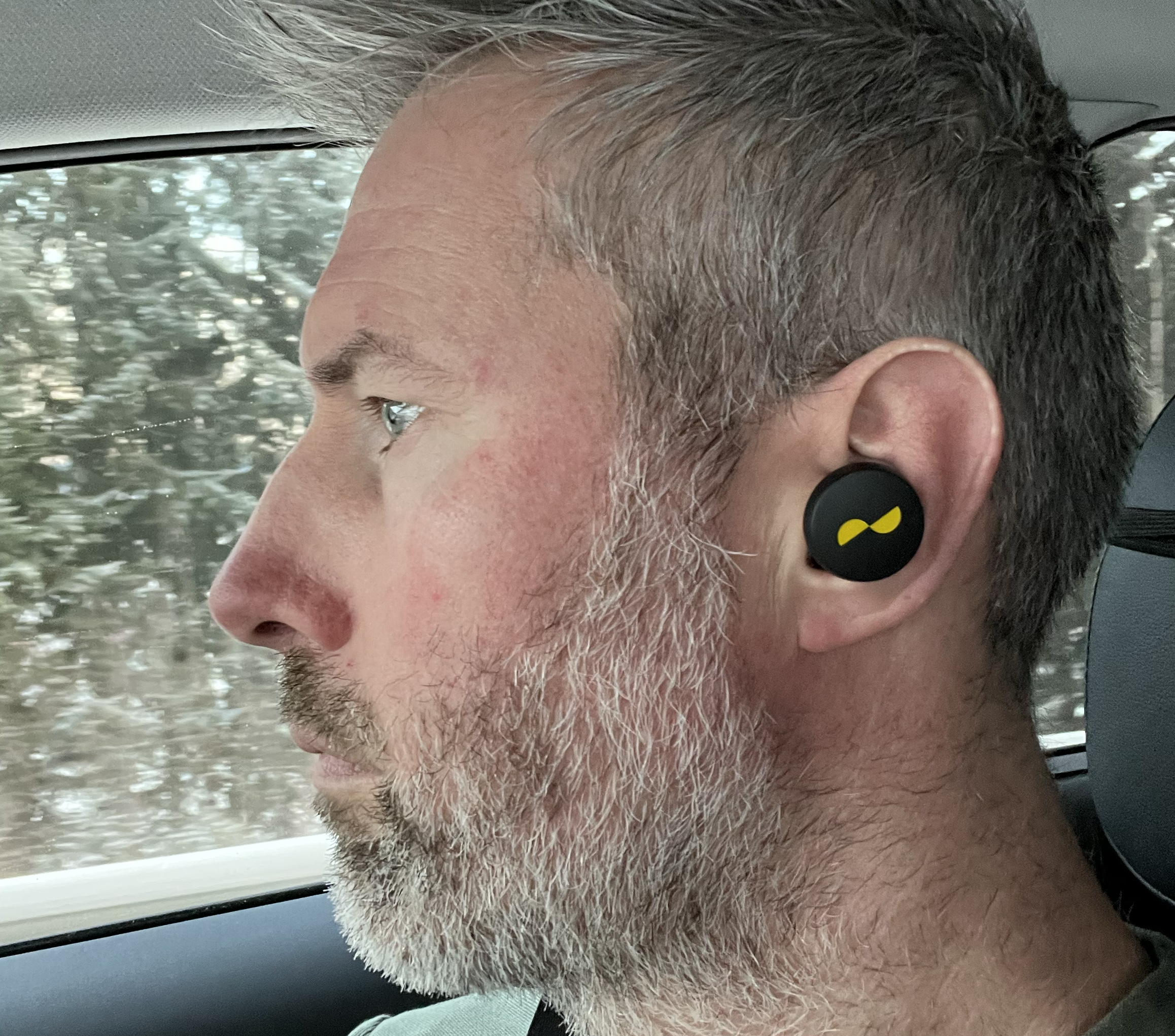 Noise reduction and ambient sound
NuraTrue has noise reduction, which is always switched on and which can only be switched off by switching on ambient sound transmission. As Nura calls Social Mode, because it means you can talk to someone without removing the earbuds.
The noise reduction works well and the road noise in a car is nicely attenuated, although there are better earbuds in this discipline. For example. Bose QuietComfort Earbuds. But it works, and that's the most important thing. The same applies to ambient sound transmission, which also dampens the music so you can hear the surroundings.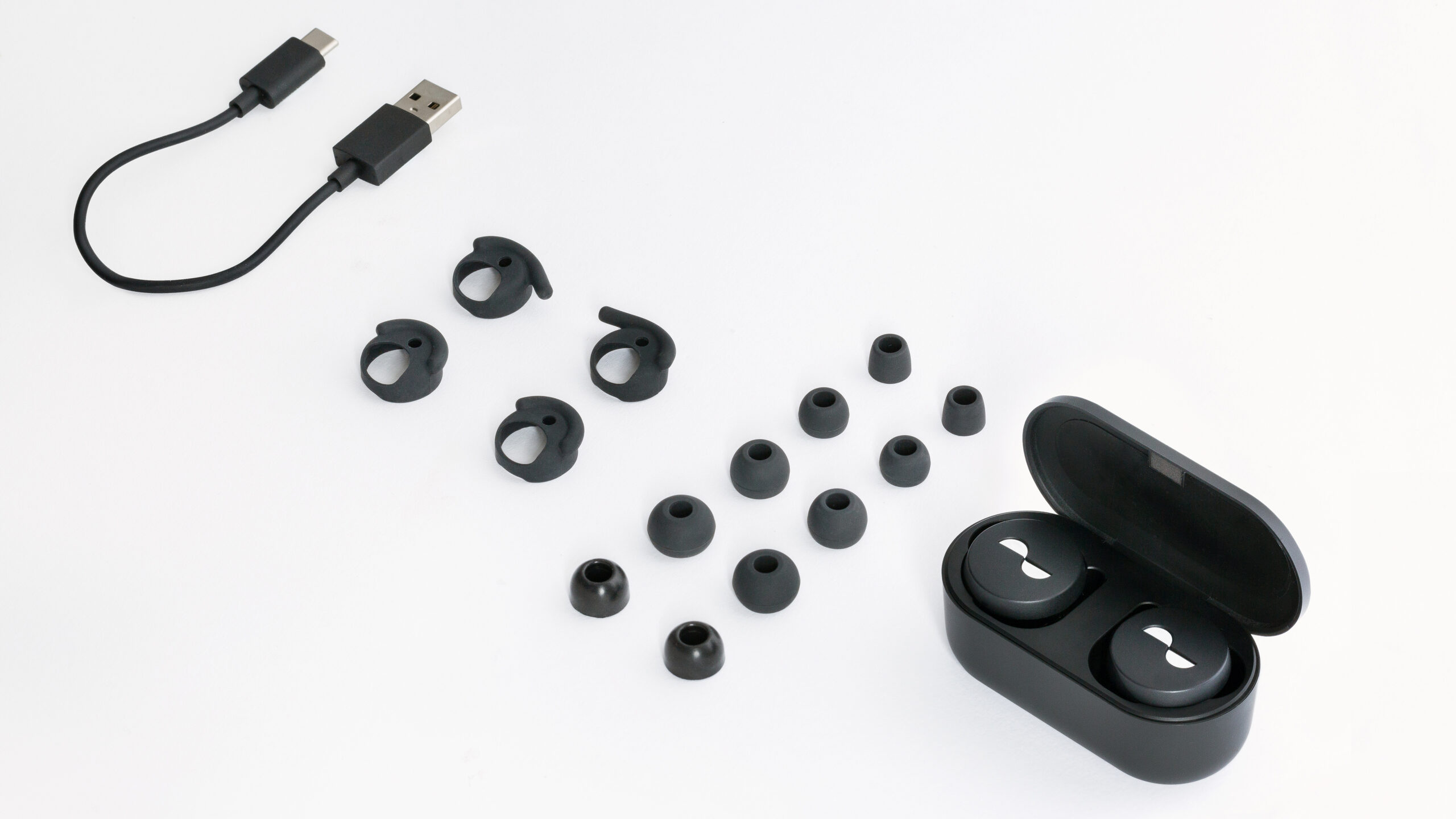 Setup
NuraTrue fits well in the ears, and several different tips are included. Both in silicone and memory foam. The buds are a quite large and can look somewhat flashy. In addition, they are made of lightweight plastic and feel a bit cheap when held in the hand. Quite far from the premium finish seen on the Devialet Gemini, Bowers & Wilkins PI7 and Sony WF-1000XM4. But they're cool enough, especially in black / yellow, which Nura calls Fool's Gold. In limited numbers.
Connecting NuraTrue to Bluetooth is easy, and the first time you do, you will be prompted to download the app. You must have charged the plugs for at least an hour to proceed and also install an update, if one is available. You can not skip that. Then the measurements of one's hearing start and a profile is created.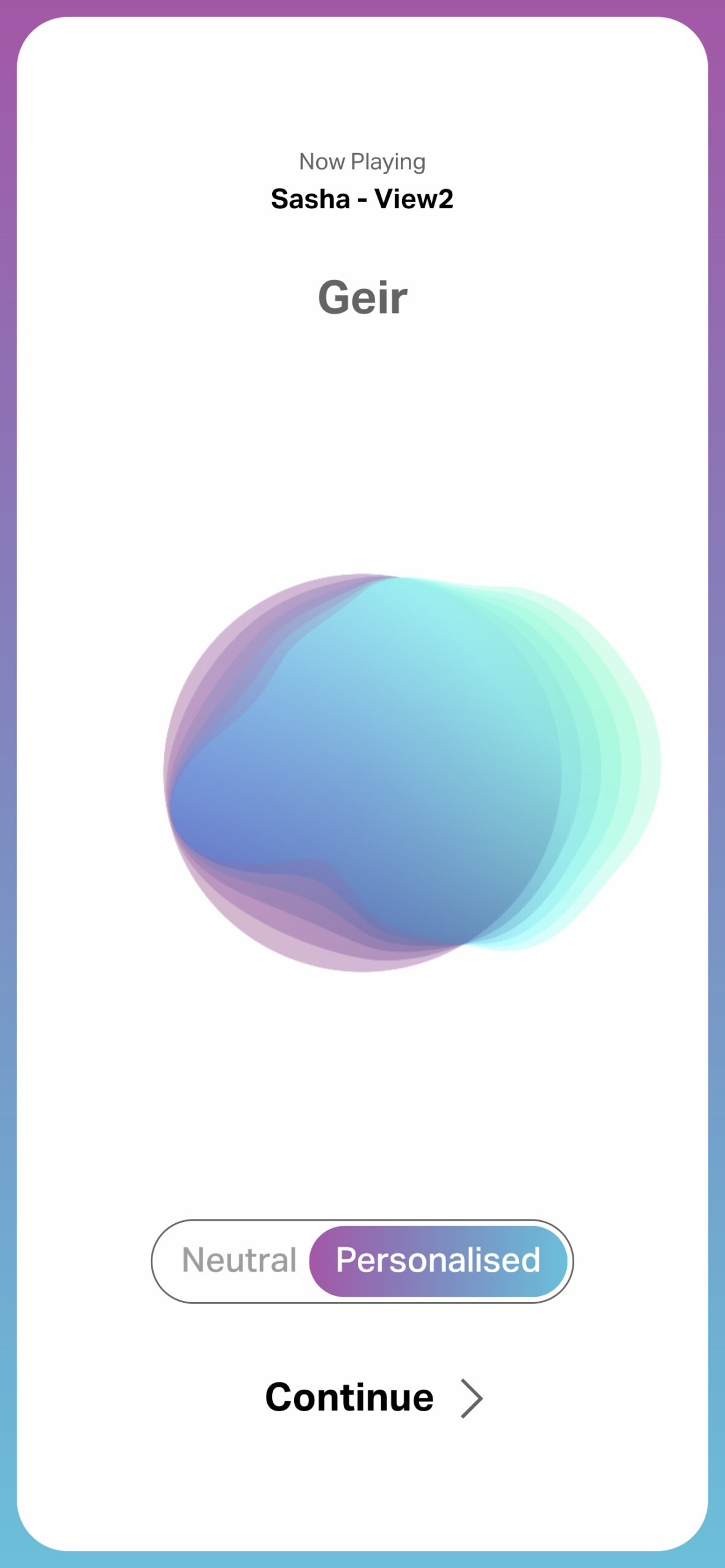 Sound quality
If you then switch between Neutral and Personalized audio profile, you will hear what has happened. It's pretty dramatic. From being very midrange-focused, bass-poor and almost without air, the sound is now unfolded in all its splendor with a large stereo sound image, plenty of air and a full-bodied bass that few other earbuds can match.
There's also an Immersion slider, and if you drag it to the right, you get even more bass. With it at max, it feels as if a subwoofer is thundering against the eardrum! I prefer to keep it in the middle position, but it happens with slightly flatter pop recordings that I crank it up.
The Depeche Mode-like "Omega Man" with Paul Draper and Steven Wilson swings well with a hefty bass that massages the ear canals, and many airy layers at the top. The voices are clear as glass, and it is clear that this is something very special.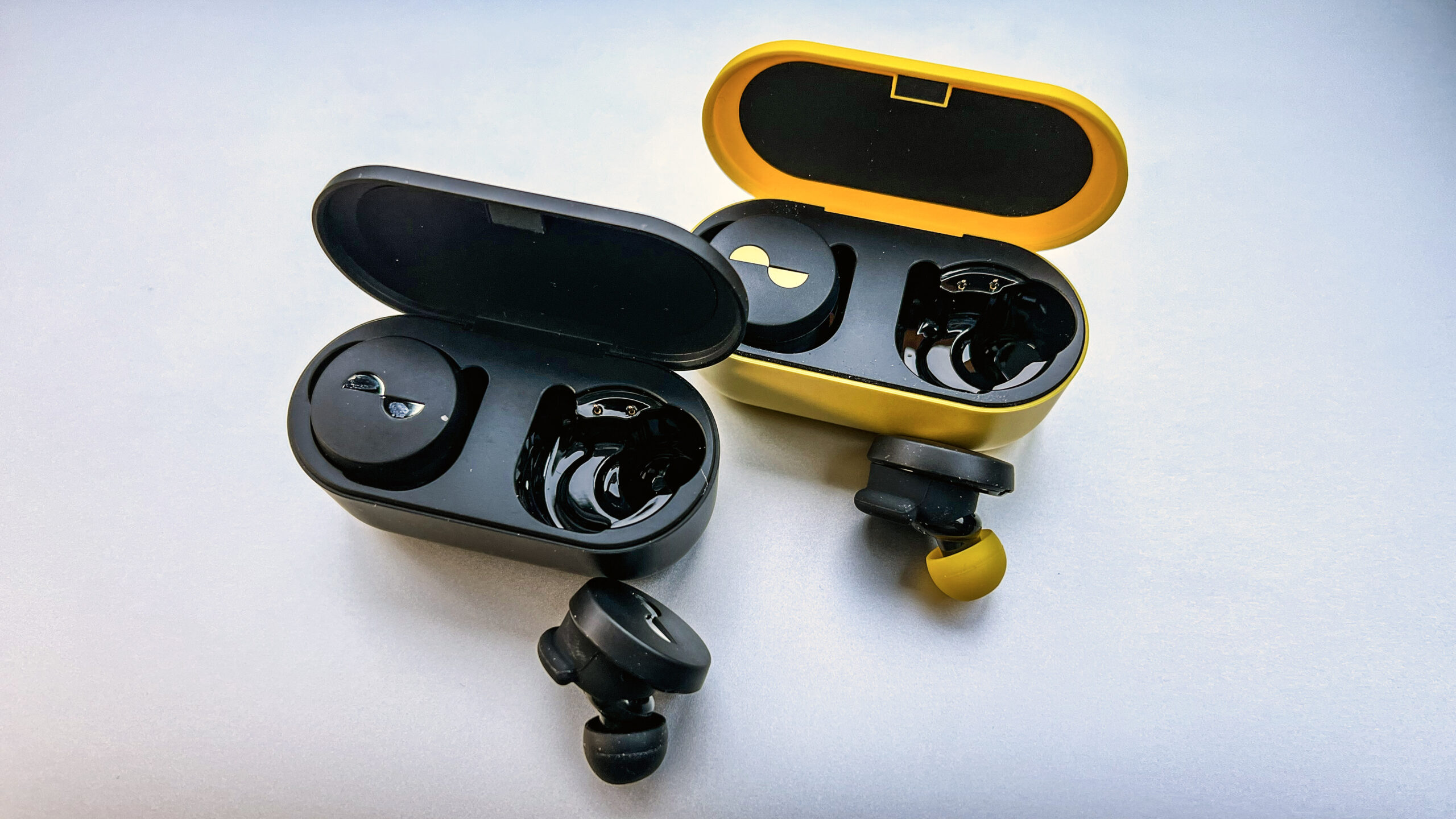 Female vocals
Phoebe Bridgers has hardly ever been more evident than through NuraTrue, where she sings crisply and vulnerable on the Tom Waits cover "Day After Tomorrow". And the deep bass does more than fill the ear canals with delicious basic tones. It also gives a black background to the soundscape, so the details in the treble come out even better, and in a larger space.
There's only one thing I miss, and that's a bigger, more prominent midrange. Sure, Phoebe's voice is light and airy, but I prefer it to be reproduced with more fullness and warmth. If I'm going to be nitpicking.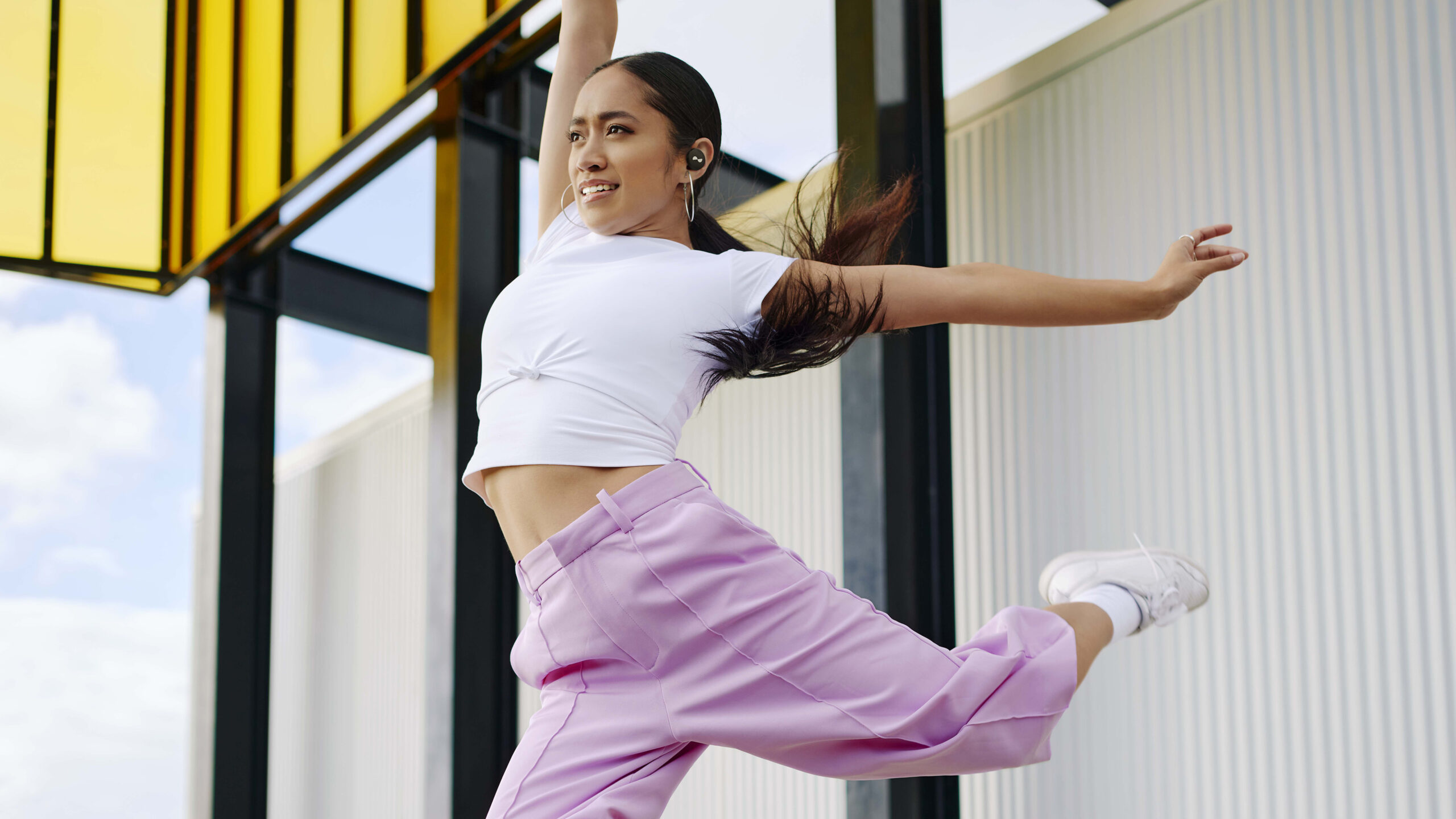 Great classical music
Classical music also has a lot to offer. Violins and flutes are crisp and airy at the top, while double basses and tubas can sound as monstrous as you want them to be, by adjusting the Immersion function. And that apparently without it coloring upwards and overshadowing the midrange range.
But again, it's a little thin in the lower midrange. The delicious warmth from a cello seems to disappear slightly.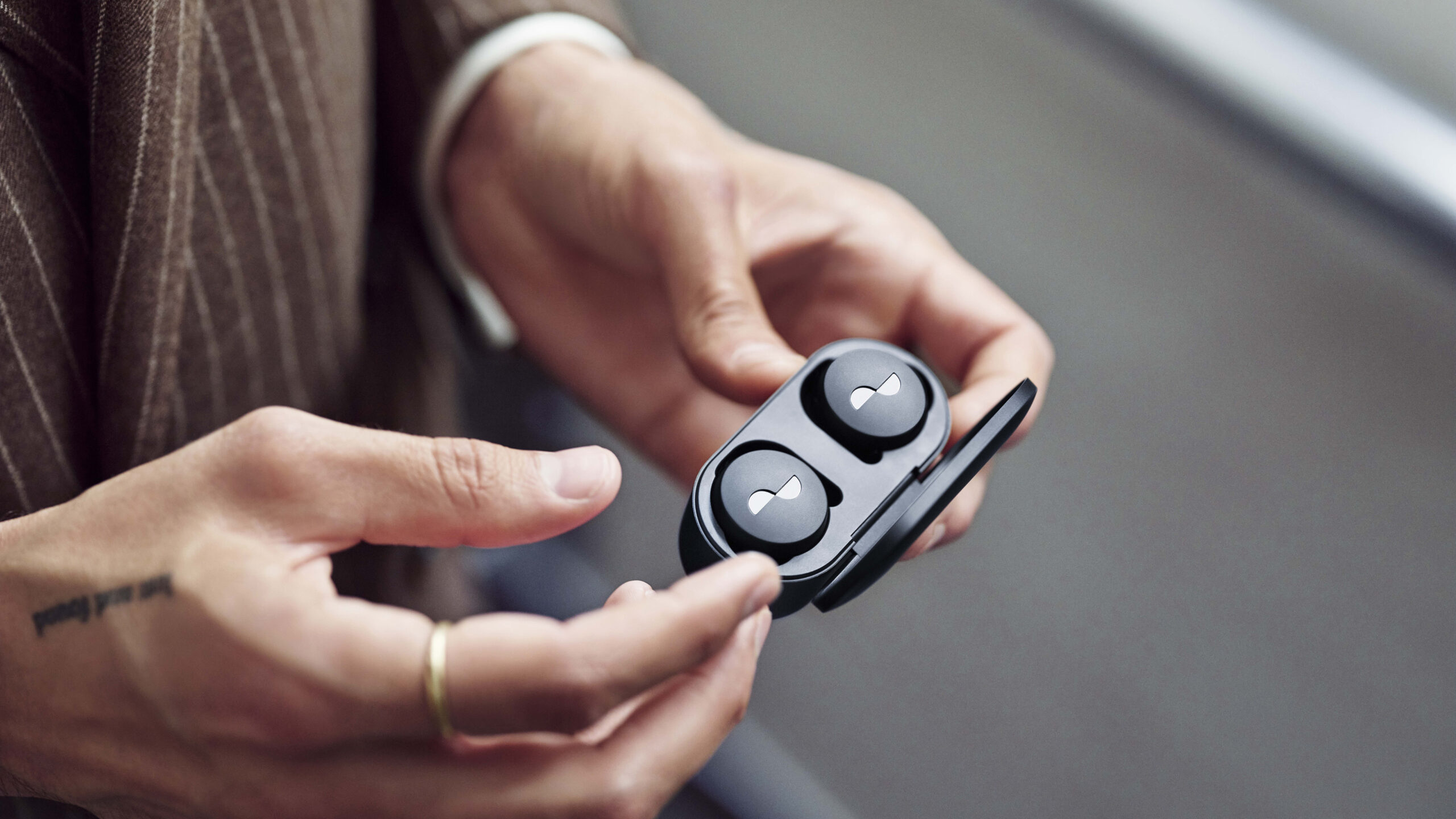 Favorites for comparison
My favorite in the premium segment is the aforementioned Bowers & Wilkins PI7. They cost a lot more than NuraTrue and also look more exclusive. And they have the warmth of midrange that I miss here. But they do not have much more, and when it comes to bass, NuraTrue pulls the longest straw.
It is tempting to say that it is a matter of taste, but a listener with other ears will easily be able to hear a clear winner in NuraTrue, precisely because they adapt to one's ears.
If we then take Devialet Gemini, they have the same advantage as NuraTrue, as they adapt to hearing. They also sound very crisp and clear, and have the advantage of having an EQ so you can adjust the sound to your own taste. NuraTrue is missing. But neither can Gemini match the bass from NuraTrue, which is simply in a class of its own.
If we also take the price into account, then the NuraTrue costs almost only half of the PI7, and they are also significantly cheaper than the Gemini. And therefore, for many, they will be a winner.
Conclusion
Nura NuraTrue is a technological marvel of a pair of earbuds. They automatically adapt to the user's hearing and ensure that all users get the same audio experience.
Uncorrected, they sound tame, but corrected, they are amazing. The bass in particular is shockingly good, but the overtones also come out clearly and distinctly. The soundscape is large and there are few weaknesses at all. The midrange could have been a little warmer, but never mind.
We hope the multipoint connection comes with a later software update, but despite this shortcoming, NuraTrue gets our warmest recommendation.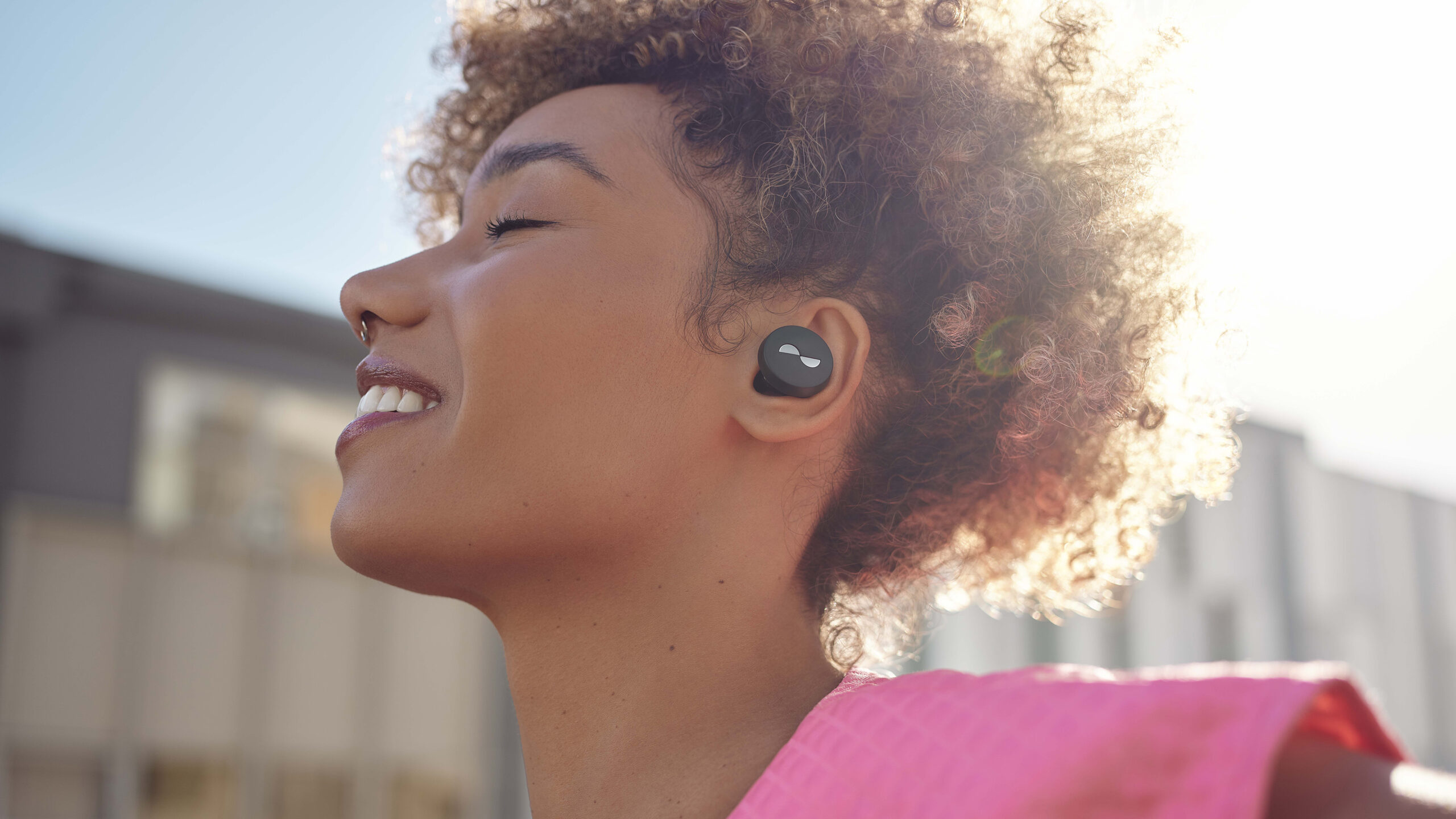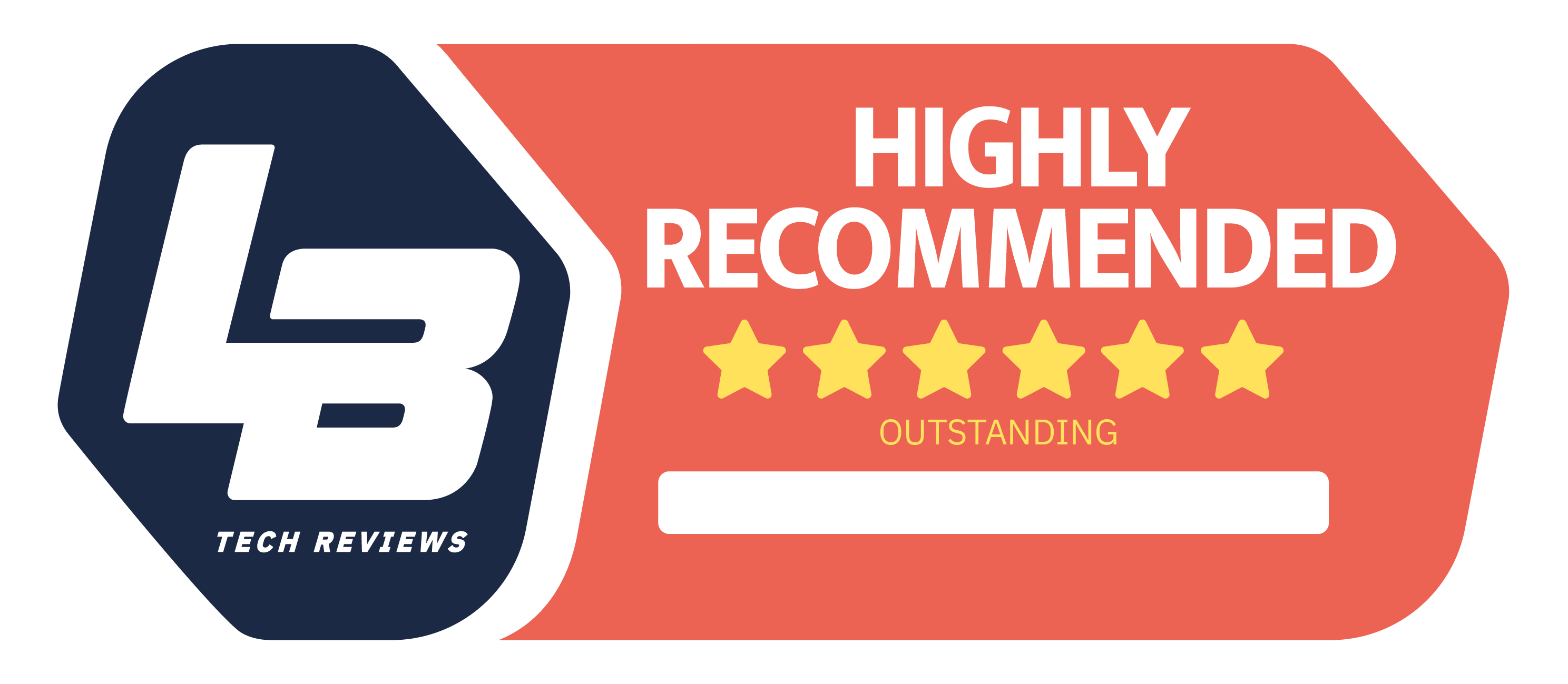 Premium
We think
The sound is tailored to the user's hearing and it results in clear sound with a lot of details. And what a hefty bass!
The housings are physically large and the build quality seems a bit cheap. The midrange could have been warmer and fuller.