Time goes by, and LCD TVs persist: The popular panel technology is getting long in the teeth, and faces increasingly tough competition from OLED. Nevertheless, TV manufacturers are constantly finding new ways to "tweak", improve and give it new life: first with color-enhancing filters (QLED) and sharper resolution (4K / 8K), but now the light behind the LCD matrix also gets a real upgrade, in the form of MiniLED!
MiniLED technology is one of the most exciting news on the TV front this year. The new backlight technology uses thousands of tiny LED lights – a dramatically larger number than before – to achieve more accurate light distribution, and significantly improved contrast. The idea is that this – once again – will give LCD new life.
Both LG and Samsung have announced that they will come with MiniLED models this year. Chinese TCL, however, got them in the lead, and introduced its first TV with MiniLED already last year: the top model X10.
This is formally an older 2019/2020 model that only comes in a 65 "version, but will soon be phased out in favor of brand new 2021 models in several screen sizes. We have nevertheless chosen to test it – out of sheer curiosity, as this is one of the very first TVs of its kind!
Note! MiniLED should not be confused with MicroLED, which is another new and groundbreaking panel technology where you completely omit the LCD panel, and have the LEDs provide both light and color (a bit like OLED). However, this is a far more expensive and complicated technology, which is currently difficult to realize in "normal" price ranges.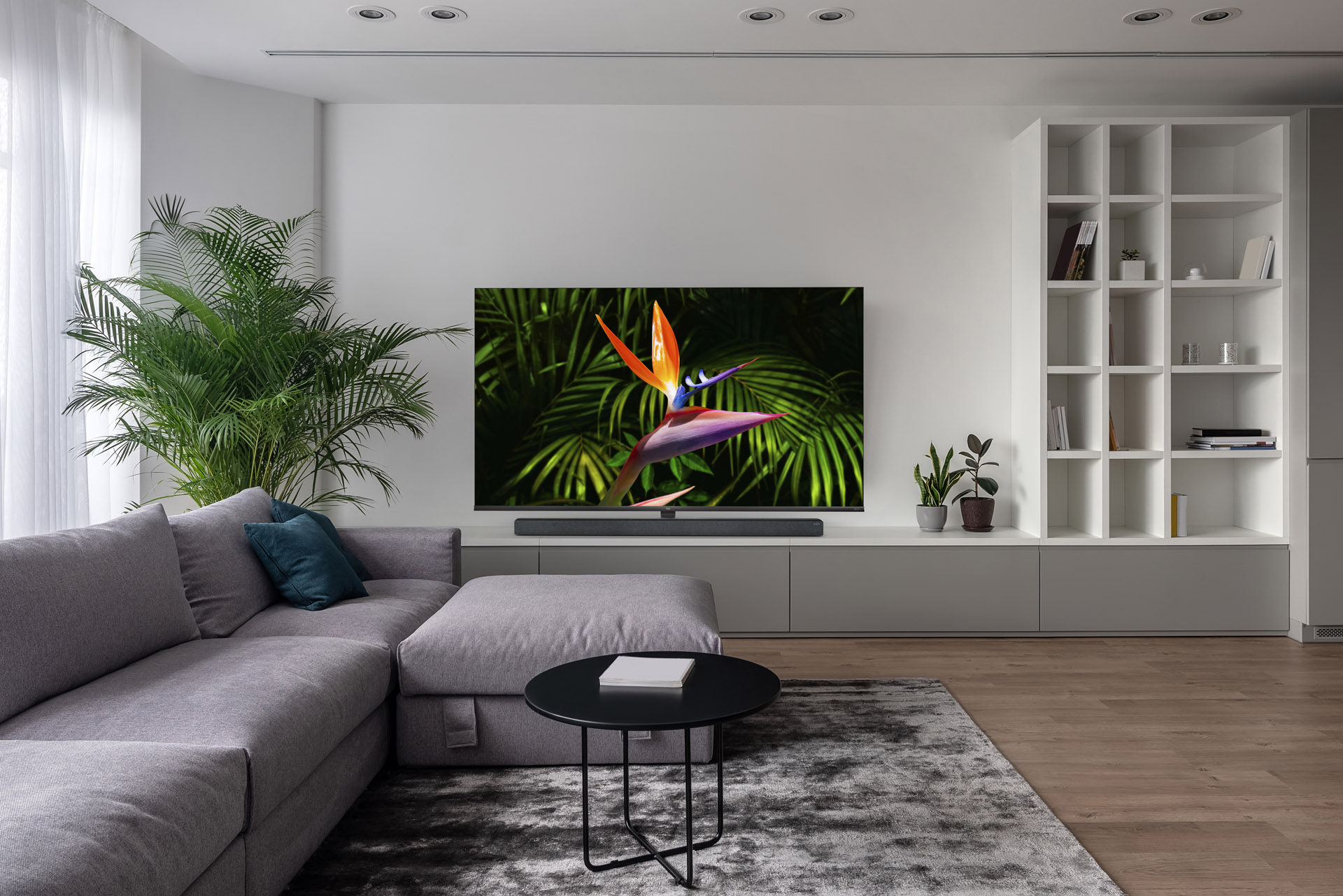 TCL 65X10: First TV with MiniLED
TCL 65X10 is thus one of the first MiniLED TVs on the market. Technically, it is still an LCD screen with 4K resolution: the difference lies in the LED lighting behind the LCD panel, which is heavily modernized – or rather miniaturized. The LEDs have shrunk so much that there is room for significantly more of them for a given screen area: An average premium or high-end LCD TV normally has room for 50 and 500 dimmable LED zones. With MiniLED we talk far more – from 7-800 to several thousand (!) Zones depending on the screen size. It is not as much as an OLED screen, which in practice has one bright spot per pixel – but still a dramatic increase in LCD scale. So the question is does it make any noticeable difference? That is precisely why we have the TCL X10 on the test bench!
Design
The TCL monitor has an elegant design that is easy to like: it appears far more lavish than other TCL models we have tested. A slim and straightforward wrap that gives a tight and clean impression. Here, only a thin frame surrounds the image panel, plus a brushed metal strip on the underside. The speaker part itself has been moved down to a separate soundbar: it forms an integral part of the base, and is clad in dark fabric. If you instead want to hang the TV on the wall, it also comes with its own mounts to mount the soundbar directly on the wall.
With a sleek brushed metal frame and a fabric-covered soundboard with the Onkyo logo, the TCL 65X10 gives a stylish and exclusive impression. (Photo: TCL)
Usability and features
65X10 uses the well-known Android system, here in version 9.0. Two remote controls are included: Both are slim and comfortable to hold, but they could have responded even faster to commands, we think. Fortunately, the new Android platform is quick and easy to navigate, and TCL has facilitated settings and selection of input/content.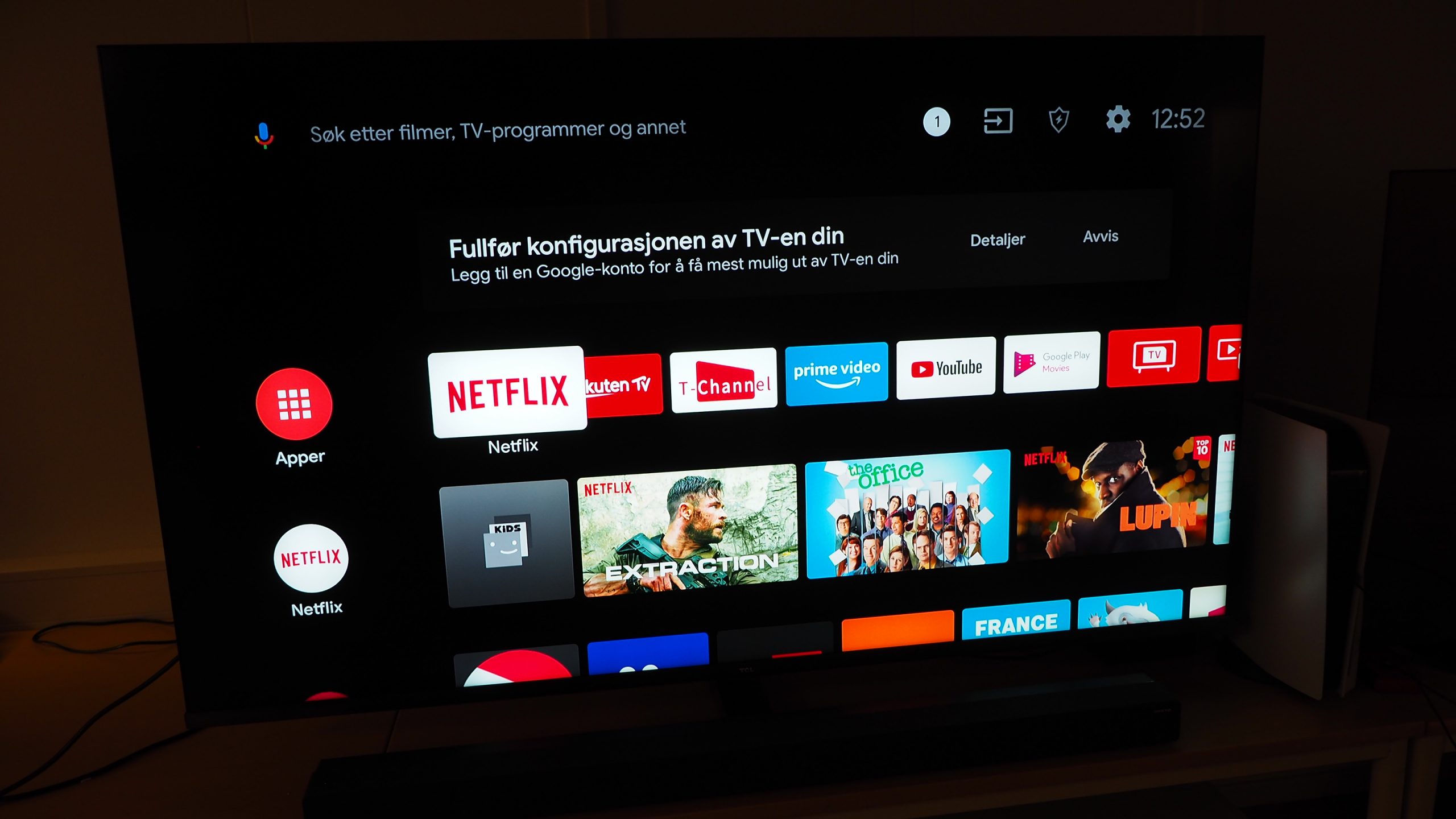 Like other TCL monitors, the X10 has wide format support. Here there is full support for the HDR format Dolby Vision and HDR10 +, both via the HDMI inputs and built-in apps. Since this is an Android TV, there is also a wide range of current streaming services: Netflix, Amazon Prime and Rakuten are of course there, and not least Disney +. The latter offers a lot of content in 4K Dolby Vision HDR format, which can thus be enjoyed in the best quality on the TCL screen.
TCL 65X10 unfortunately has no HDMI 2.1 compatible inputs, only 2.0b. It thus has to do without the latest gaming-friendly features such as ALLM and VRR, as well as 4K at 120 frames per second. This may be worth noting if you are looking for a new TV for game consoles such as PS5 or Xbox Series X / S.
Please note! As mentioned, the 65X10 is a 2019/2020 vintage, and we expect the connectivity options to improve with the 2021 models from TCL.
Image quality
TCL 65X10 uses a 4K LCD panel of the type VA (Vertically Aligned) which is known for good contrast properties. On the inside, it has a MiniLED backlight that is divided into 768 individual zones with 20 LEDs in each, corresponding to as many as 15,360 LEDs! As always with new technology, we are full of expectations – will these high end specifications provide any noticeable improvements? Well, the first impression is at least that the TCL 65X10 stands out positively from many other LCD screens we have tested.
The first thing that strikes us is that the brightness is exceptionally strong: Already at the start menu of the Android system, we notice that the screen shines clearer and more effortless than we are used to seeing. The brightness measurements are up to 1500 nits! Here it will definitely not be a problem to watch TV in bright daylight.
Bright LCD screens often have a backside, in that all the light is easy to "leak through" in the dark areas, and thus destroy the contrast. But not here: Our test images show that the TCL 65X10 has a very precise light distribution, without annoying halo effects, "dirty screen" or other irregularities. Here it actually surpasses even quite expensive LED LCD screens, which often have problems with the fact that bright image effects on a dark background (eg the end of a tunnel, flashlights, flames etc) can have a visible outline around them.
Good and precise contrast: TCL 65X10 has an even and clear distinction between the dark and the light parts, without troublesome bleeding - which can certainly be attributed to the fine-mesh zoning of the MiniLED rear light. (Photo: Audun Hage)
Accurate light cannon
The TCL screen has a really juicy contrast, which comes in handy when watching movies and series and HDR format. In the action film Extraction, we pay a visit to the local gangster in the city, and his luxurious residence appears, if possible, even more "glossy" than we can remember. The TCL screen really makes it sparkle and crackle in his gold-plated chairs, and adds an extra realism that is palpable!
TCL 65X10 also manages to bring out the depth information when we follow the character Tyler through the dark underground. The tunnel is dark, while the flicker from his flashlight is dazzlingly strong! The impressions leave no doubt that this is an LCD screen of the powerful type.
However, we noticed that the TCL screen may be TOO black at times. Instead, several of the darkest shades of gray turn completely black – so-called black crush. Fortunately, there are settings in the image menu that can help with this, and we got good results by raising the brightness control a few notches. Then we achieved both good contrast and excellent black level, without drowning out any details.
The juicy brightness can also be too much of a good thing: During movie watching in a dark room, we experienced, for example, that the all-white subtitles could be too strong. Several manufacturers, including Samsung, have implemented an image processing that dims the brightness of the subtitles. This is definitely something TCL could also consider!
Another thing that is worth pointing out is that the advanced backlight seems to require a lot of computing power from the video processor. The more individual LED zones, the more calculations the processor must make to keep up with the image signal. We experienced from time to time during fast camera pans and scenes with a lot of picture information, that the backlight could lag a little behind, which occasionally introduced shadow effects.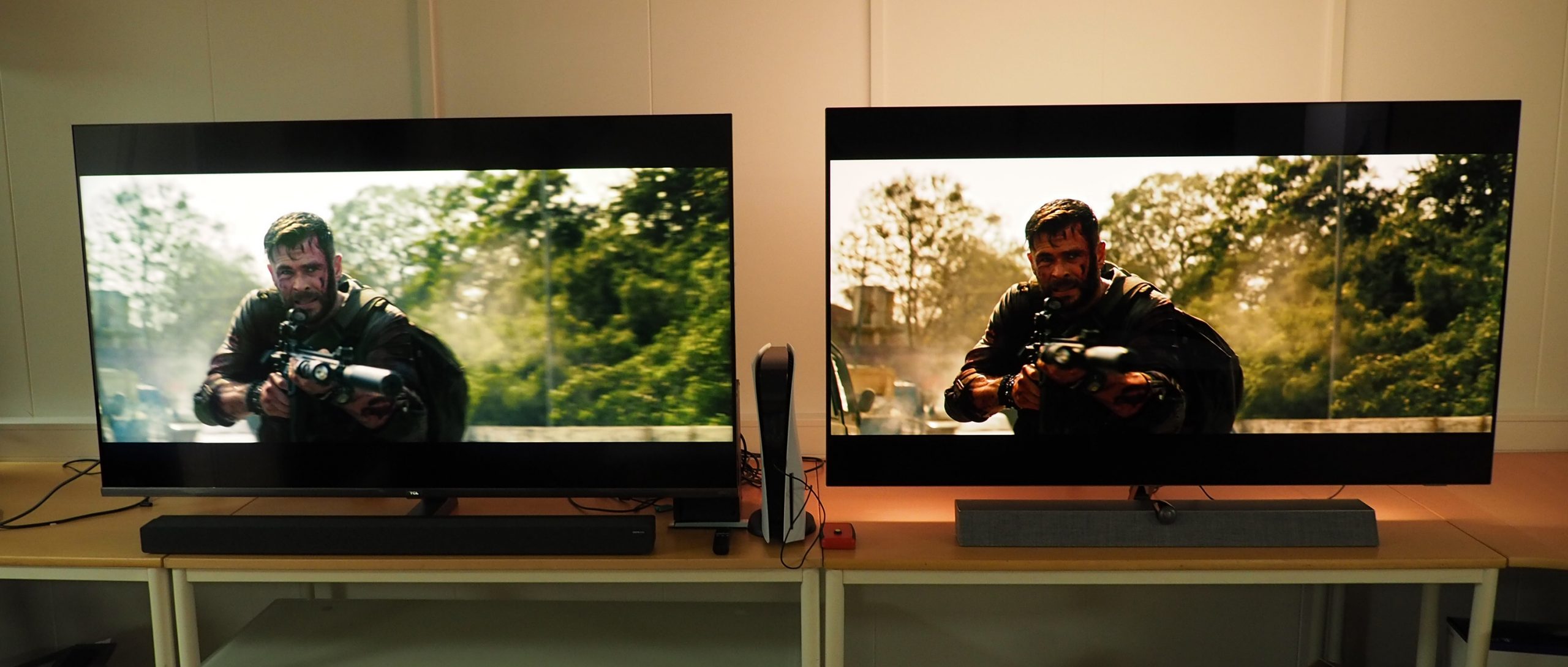 OLED competitor?
The big question, of course, is whether MiniLED technology can lift the LCD to a level where it can catch up with today's best OLED screens. During the test period, we also had several OLED TVs (Philips OLED935, LG OLED CX) available, and there is no doubt that the TCL 65X10 comes very close to the OLED when it comes to picture experience in practice. Dark scenes get really dark, at the same time as there is lots of power in the light parts. We should not claim that the contrast is equally good in all cases: OLED still benefits from being able to turn every little pixel on and off. Still, the feeling of depth is so good, that you can sometimes be fooled into thinking you are dealing with a real OLED. When you also take into account that the MiniLED screen has a formidable brightness, without the risk of burning in, this clearly becomes an interesting alternative!
Sound quality
On the sound side, the TCL is equipped with a soundbar that also functions as a table base. This is a design that is very reminiscent of the Philips OLED935 we tested recently, but here it is Onkyo who has been responsible for the sound! The X10 has a light and clear sound reproduction, where voices and sound effects come out clean and clear. The voice reproduction also has good speech intelligibility. On the other hand, we are not terribly impressed with the bass reproduction, which could have been fuller and deeper. It pays to place the TV on a wall or close to the back wall, so that the speaker gets as much traction as possible in the bass area. It is also quite possible to disassemble the "Onkyo plank" if you wish to use an external sound plank from other manufacturers.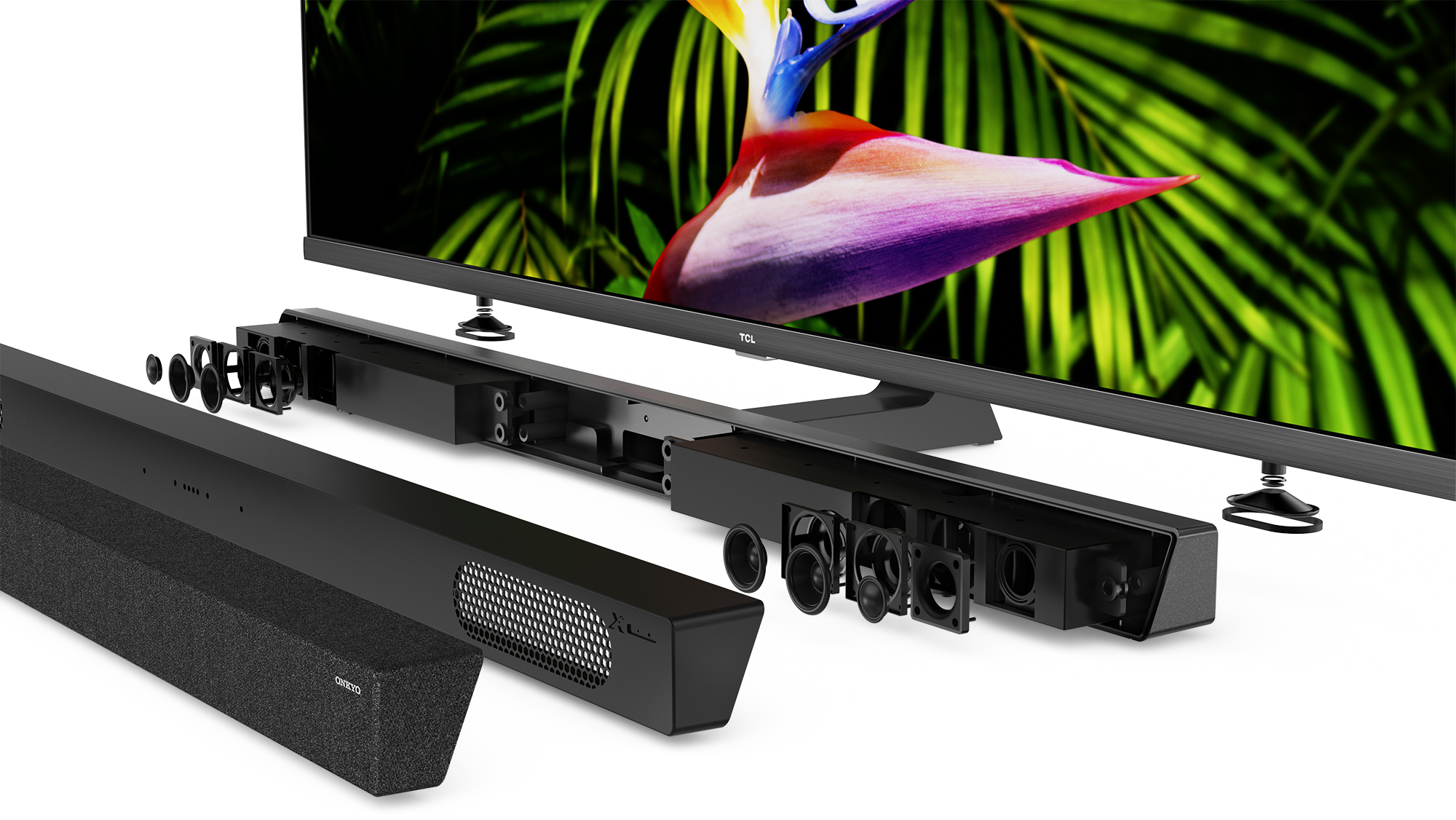 Conclusion
This model from TCL has already been on the market for a while, but is our first acquaintance with the new MiniLED technology. And it looks absolutely promising: With a sharp increase in the number of LEDs, it also gets more precise light control than we have previously experienced with LCD and LED backlights. And as mentioned, the TCL X10 model has "only" more than 700 zones: Several of the upcoming 2021 models can boast up to 2000 zones, in addition to new and more advanced control of the taillight. Thus, there is every reason to be excited about what TCL, and not least Samsung and LG can accomplish with MiniLED in the future!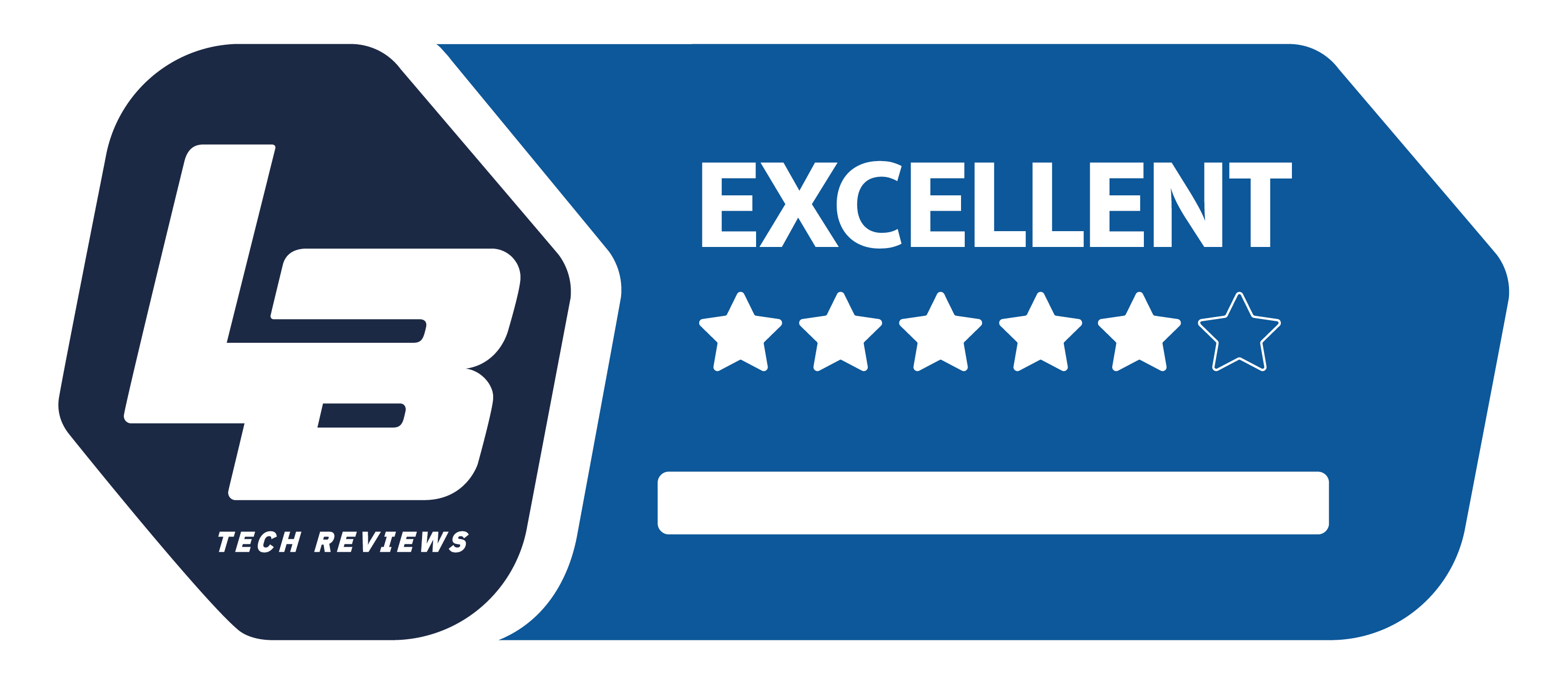 High End
We think
With dazzling brightness and strong contrast, the TCL X10 gives a taste of what the new MiniLED technology has to offer.
TCL X10 is an older model that has to do without the latest HDMI 2.1 features.