Samsung has long championed QLED and LCD as the best technologies on the TV front, but now we can see signs of a shift from the South Korean manufacturer. This year's new flagship model, the S95C – perhaps the best Samsung TV to date – is a TV with OLED technology. Or QD-OLED to be exact.
Samsung S95C
OLED with Quantum Dots really came onto the scene last year, represented by the Sony A95K and Samsung S95B models. Both delivered groundbreaking picture quality and we ended up naming the technology TV innovation of the year.
This year, Samsung has expanded its range with two new OLED series, with the S95C series being the best. The picture quality is said to have been further improved, including higher brightness than its predecessor. The S95 also has some features familiar from other Samsung models, such as the separate One Connect connection box.
But the biggest news – literally – is that the S95C is also available in 77 inches. And since we wanted a TV from the series on the test table, we obviously chose the biggest one!
Stylish design
There's no doubt that the Samsung model looks the part. The screen is just over a centimetre thick, but what's most impressive is that it's the same thickness all over the screen. To achieve this, the power supply and electronics have been moved to a separate box.
The Samsung S95C has a sleek and luxurious design where the screen is the same thickness all over: Nothing sticks out - except for the picture, which really catches the eye. (Photo: Audun Hage)
The so-called One Connect box can be placed next to the TV, attached to the back of the stand or tucked away in a shelf – the latter is especially handy if you want to wall-mount the screen. This way, all cables, video sources and other small items can be hidden.
The design of the monitor is really cool, and the only thing we can fault is that there's a thin black stripe between the image panel and the frame itself. If you take a look at the 8K model Samsung QN900C, you'll see that it has an ultra-narrow metal frame with the image panel extending all the way to the edges, making the screen image "float" in space.
Ease of use and features
Besides the connections themselves being moved outboard, there's also a nice selection of them. The S95C is equipped with four HDMI inputs, all of which support the modern 2.1 standard. This means the OLED display can handle 4K video signals at up to 144 frames per second.
This is definitely something gamers will appreciate, as you can connect both game consoles and gaming PCs without running out of inputs. Besides Samsung, only LG has such great connectivity options.
The S95C also comes with Samsung's new rechargeable remote control. It's made from recycled plastic and feels significantly lighter in the hand than the old version. However, we think a flagship model like this deserved a brushed steel version.
The user interface is Samsung's own Tizen, which offers a quick menu system with a wide selection of apps. There are plenty of streaming services to enjoy, including MAX, SkyShowTime, Netflix, Apple TV+, Amazon, Rakuten and Disney+. Not forgetting Samsung TV+, which offers a range of free TV channels.
Of course, the S95C supports HDR video, but has to do without Dolby Vision, which is a widely used HDR format on various streaming services (also for gaming). Although we know that good image processing can compensate for this shortcoming through so-called tone mapping, we would have liked Samsung to have followed suit with other TV manufacturers and surpported Dolby Vision.
Image quality: Fabulous contrast!
We were full of praise for the previous generation, and it doesn't take long to realise that the 2023 model S95C has even more of everything good. That this OLED display delivers a highly engaging and lifelike picture is certainly no exaggeration!
QD OLED panels have some clear advantages when it comes to the way they reproduce colours. Unlike "regular" OLED with colour filters, this technology uses Quantum Dots to enhance the colours red, green and blue. In this way, very high intensity is achieved across the entire colour spectrum, resulting in good brightness, even colour balance and wide viewing angles.
There's no doubt that this is one of the most exciting panel technologies of our time. You could say that it combines several of the advantages of OLED and QLED-LCD while eliminating several of the disadvantages.
The contrast from dark to light is superb, we particularly notice how the Samsung screen maintains the same contrast across a wide colour spectrum. Both the primary colours red, green and blue as well as cyan and magenta appear with wonderful intensity. It also means that small colour variations in the image are more noticeable. For example, different shades of red stand out very clearly.
And that's not all: The viewing angle is very wide, with colour reproduction that is equally consistent whether we look at the screen directly from the front or at an angle. Even the standard LG OLED screens get a slight shift in colour balance when viewed from the side.
The Samsung screen also has a super even light distribution. Since each pixel can be switched on and off individually, you get a pitch-black black level without the tiny specks and halos you get with backlit LCD screens.
Samsung S95C leverer en meget flot billedkvalitet, med en særlig imponerende farvegengivelse. Her fra "Extraction 2" på Netflix. (Foto: Audun Hage)
Very good brightness and few reflections
The Samsung screen has excellent brightness, not only for OLED, but also on a general level: We measured the brightness at just over 1,250 nits in a 10 per cent test window, and closer to 250 nits with the entire screen in white. And we can add that this was in movie mode with very neutral colours. The S95C also has an effective anti-glare filter that reduces glare from the surroundings.
These features mean that the S95C will work well for varied TV viewing in virtually all lighting conditions. In other words, you'd have to have special needs to want an even brighter TV.
That said, a MiniLED screen will be able to handle up to twice as much in terms of nits, or even more if measured in 100 per cent of the screen area. This is of course an advantage if you like to watch TV in broad daylight in rooms with a lot of light from windows and the like.
The Samsung S95C has more than enough brightness for bright rooms. Here from Latto - Big Energy on YouTube. (Photo: Audun Hage)
Samsung S95C vs QN95C: QD-OLED vs. QLED
During the test, we also had the QLED model QN95C available, which set the stage for an interesting duel between the two Samsung displays.
The top model QN95C with MiniLED backlighting (so-called QLED) is, in our opinion, one of the best LCD monitors on the market with superb brightness and contrast for its class: one of the best displays for those who like to watch sports in bright surroundings.
However, it has been overtaken by its "OLED brother" in several areas.
That the new S95C has the clear advantage in "cinema darkness" is no surprise: OLED screens have always had an advantage here thanks to the panel, which can switch every single pixel on and off individually.
LCDs tend to fight back with higher brightness, but in this case the difference is not that big.
The OLED screen has significantly better contrast, colour accuracy and depth perception in most conditions, including in normally lit rooms. It's mainly in very bright environments and with very bright video content that the QLED model takes the lead with slightly more intensity and vigour. So unless you have very specific needs for extreme brightness, we believe most people will prefer the S95C with OLED technology.
Distinctive pixel structure
There is one thing to be aware of, however, and that is the way the QD OLED panel draws the image. The so-called subpixels with red, green and blue colours are stacked on top of each other in a triangular pattern. This structure can produce some 'lines' of red and green.
Some TV viewers may be more sensitive to this phenomenon than others, and the effect is most visible at close range (1.5 metres). At more normal distances from the TV, pixels merge into a seamless image.
However, we can't help but wonder what QD-OLED with even closer, higher resolution and pixel density could look like. Such a model isn't on the market yet, but the technology to produce 8K QD-OLED exists. So it wouldn't surprise us if we see an 8K OLED TV from Samsung at some point!
Sound quality
The Samsung S95C has an upgraded speaker system with a so-called 4.2.2 configuration and 70 watts of output power. The setup means there are extra speakers on the top and sides to create a bigger and wider soundstage. The TV also supports Dolby Atmos sound processing internally, so you should be able to get a surround experience from the in-built TV speakers.
It works to some extent: the Samsung screen has a clear and airy sound with clear voice reproduction. The extra woofers also manage to add a bit of fullness to music and sound effects, as long as the screen is placed close to the wall.
However, we're not exactly blown away by the sound, and most buyers in this category will probably want a separate audio system with more volume, such as a soundbar with a subwoofer. The S95C supports audio transmission over Wi-Fi as well as with HDMI eARC.
If you choose a compatible Samsung soundbar, you can also use the TV speakers in conjunction with it – so-called Q Symphony. For example, the Samsung HW-S810B if you value the slim appearance, or the new HW-Q995C if you want fatter sound. Test to follow!
Conclusion
The Samsung S95C is one of the best TVs we've tested this year, regardless of technology. It's an excellent all-purpose TV, whether you're watching films in a dark room or sports in a bright environment. The Samsung screen also has a very sleek and well-thought-out design, making it a great wall decoration. There are more competitors lurking in the wings: for example, it will be interesting to see what Sony can do with its top-of-the-range A95L, which has QD OLED panels in the same screen sizes as the Samsung S95C. We also have yet to test Panasonic's red-hot top model, the MZ2000, which is another model we have high expectations for.
That said, we think all the competitors will have their work cut out for them, because the Samsung S95C delivers a truly premium viewing experience!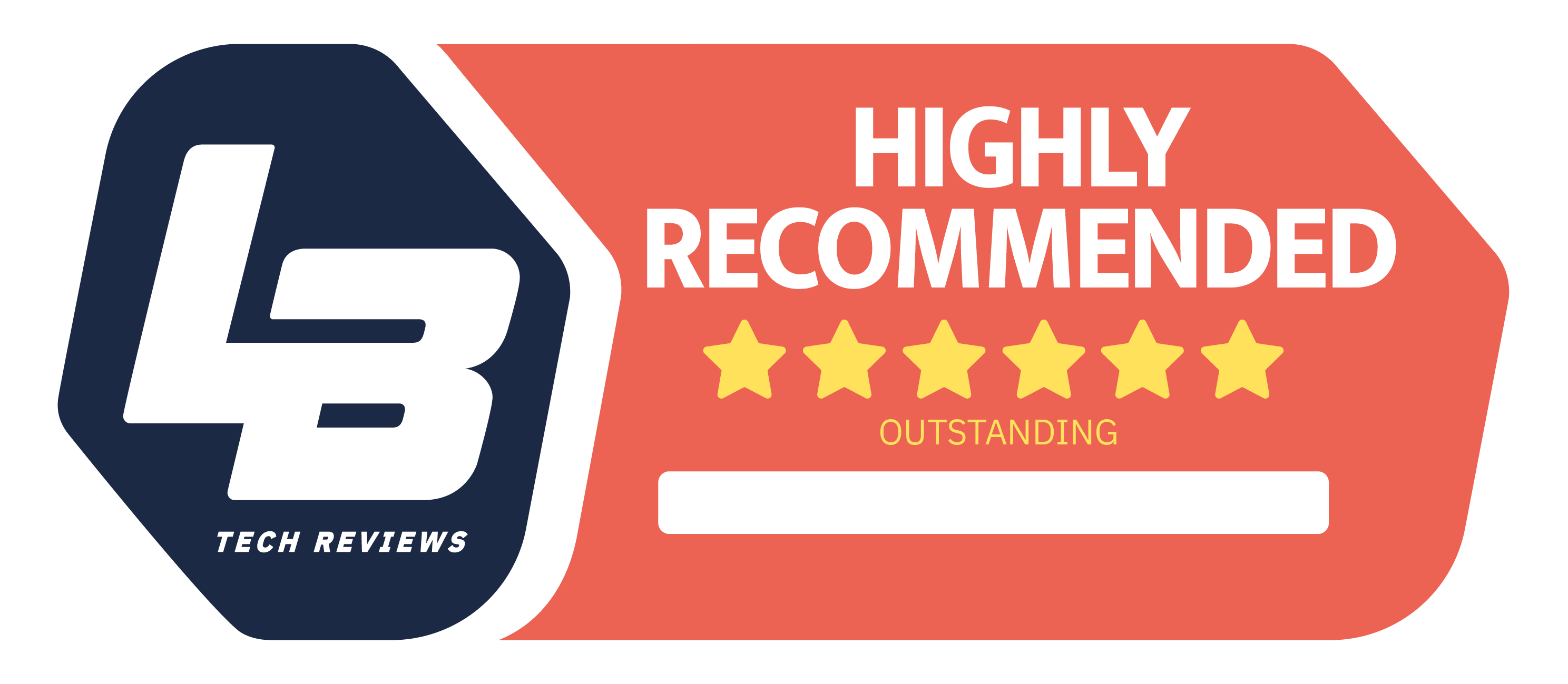 High End
We think
The Samsung S95C delivers a high-contrast, vivid and colourful picture with high precision, as well as having a very slim and sleek design with convenient connectivity options.
The price is in the higher range. Samsung still doesn't support the popular Dolby Vision HDR format, which may be a miss for film and series enthusiasts.