Samsung's TV range for 2023 is more extensive and wider than ever. The South Korean manufacturer now offers TVs from budget to high-end, with 4K or 8K resolution, QLED or OLED technology, and in screen sizes from 32 to 98 inches!
Among the most exciting models in the upper price range is the Neo QLED model QN95C. This is the flagship 4K QLED model and the successor to the QN95B, one of the best LCD TVs we tested last year.
With powerful MiniLED backlighting, an ultra-slim design and great connectivity, this will be a delight for the more discerning TV viewer. At the same time, however, something has happened that may disappoint some loyal Samsung users…
Samsung QN95C: A well-equipped and lavish flagship model
Samsung says they've fine-tuned the Quantum Matrix MiniLED technology in the QN95C for even better HDR performance. You get the highest performance and most of the smart features Samsung has to offer – second only to the 8K flagship model QN900C.
The QN95C series also comes in a wide range of screen sizes, from 55″ all the way up to 85″. We also note that the price has taken a slight jump since last year's model.
Ultra-slim design
There is nothing to complain about in terms of appearance: the Samsung QN95C has a particularly well-shaped and attractive design. The panel itself is only 20 millimetres thick. It is actually a few millimetres thinner than its predecessor, not to mention its competitor, the LG OLED G3.
At the same time, Samsung has made a noticeable design change this year, which also affects functionality. While the predecessor QN95B boasted a separate One Connect box for the connections, this has now been removed and replaced with regular integrated connections.
According to Samsung, many people have been asking for a top model with integrated connections, as not everyone sees the benefit of the separate junction box with its power supply and cable. But we wouldn't rule out that it could also have to do with cost savings.
In any case, the absence of One Connect will be a loss for those who have many connected devices and want to keep the TV room clean and tidy. If you want to wall-mount the TV, it will also require a bit more work to route and hide more of the cables going down to the TV cabinet.
On the plus side, Samsung has managed to keep the screen impressively slim, despite the integrated connections and power supply. This means it looks great from all sides and can be hung very close to the wall.
The back is smooth, with integrated connections and the possibility to pull the wires down through the foot (Photo: Audun Hage)
Ease of use and features
Although Samsung has moved the electronics inside this year, they've thankfully kept the connectivity. The QN95C is equipped with four HDMI 2.1-compatible inputs and can handle 4K video at up to 144 frames per second.
In other words, this will be an interesting TV for gamers, as you can connect both gaming consoles and gaming PCs without running out of input. Many other TVs on the market have to make do with only two of the four inputs being full-fledged HDMI 2.1.
Another thing that has also slimmed down is the rechargeable remote control. Made from recyclable plastic, it feels lighter in the hand than before – and perhaps slightly cheaper.
We'd have liked to see something in brushed metal on a top-of-the-range model like this. On the other hand, it will not nick your parquet floor if you drop it!
The QN95C also comes with Tizen on board, which is Samsung's proprietary user interface. This is still one of our favourites when it comes to operating and selecting apps.
Vigilant readers will still remember that we gave Samsung some flak last year, with some of the changes to the menu system feeling like a step backwards. This was particularly true of the settings menus, which were tucked unnecessarily deep into the menus while covering too much of the screen. So it's good to see that they've solved this problem in a smarter way this year.
The picture settings menu is now available as a "pop-up" menu bar when you press the Settings button on the remote control – to the delight of both regular and more advanced users. You can now easily adjust your settings without losing what you're watching, while you can press the home button to see available programmes, streaming services and more.
The small rechargeable remote control with solar panel on the back has become even thinner and lighter than before. It's also now made of plastic, which might make it look a little cheaper.
Wide range of apps – but no Dolby Vision
The QN95C boasts a wide range of apps and streaming services, including the new MAX and SkyShowtime, as well as Netflix, Apple TV+, Amazon, Rakuten and Disney+. Not forgetting Samsung TV+, offering a range of free TV channels.
On the other hand, it doesn't look like Samsung is going to support the Dolby Vision HDR format this year either: the QN95C will of course support "regular" HDR content, but the popular Dolby format is conspicuous by its absence. This is a widely used format on various streaming services (also for games), which must therefore be viewed in HDR10 format on the Samsung screen.
The main difference between HDR10 and Dolby Vision is that the latter contains dynamic metadata about the contrast ratio in different scenes. This helps TV screens to optimally adapt the brightness to the video material. Without these metadata, the TV has to "guess" the optimal light shades using dynamic tone mapping.
The QN95C does support the less common HDR10+ format, but to the delight of Samsung owners, Apple has at least started supporting HDR10+ on its own TV shows. If only they could persuade Netflix and Disney to do the same, the absence of Dolby Vision wouldn't be such a big loss.
A new feature of this year's QN95C model is the included slim webcam, which can be easily mounted on top of the screen and used for video calls with Google Meet, for example. (Photo: Audun Hage)
New this year: More finely tuned MiniLED backlighting
Neo QLED is Samsung's name for LCD screens with MiniLED technology. Mini refers to the LEDs inside the LCD panel, which are shrunk to a fraction of the regular type.
Naturally, there is room for many more of these tiny LEDs within a given screen area. The result is a much more even light distribution and better contrast than the old, coarser LED type. However, it requires extra precise control and management of the light to avoid a visible halo effect around bright objects. This is a problem we see with LCD versus OLED, where each tiny pixel can be switched on and off individually.
Samsung says it has essentially doubled the number of dimming zones on the QN95C series this year, compared to the QN95B from last year, and the 65-inch version reportedly has 1,344 zones. This should, of course, provide even more fine-tuned and precise control over the backlight.
It's all controlled by the advanced "Neural Quantum" processor, which uses AI (neural network) technology to measure and improve the image. Artificial intelligence may sound scary these days, but as long as it produces better images, it's a good thing, right?
Image quality
The 9 series from Samsung has regularly ranked at the top of the LCD-based displays on the market. So naturally, there are high expectations for this year's QN95C.
And the new model does not disappoint: the first impression is that, like its predecessors, it has a formidable brightness that results in a very bright and vivid image.
The Samsung screen squeezes out over 1900 nits in a small 10% measurement window at a time, but just as importantly, it manages up to 600 nits with the entire screen in white. That's about three times what an OLED screen manages to squeeze out, just to put the numbers into perspective.
For starters, the soaring brightness means that HDR content becomes truly "fire-breathing" on this screen. Flames, explosions, sunlight, and other high-brightness effects rush out at us, to the point where we can almost feel the radiant heat on our skin.
Of course, another benefit of having so much available brightness is that the Samsung screen is less affected by ambient light. In practice, it can display HDR content in daylight without running out of power.
When we watch sports or documentaries in HDR quality with lots of bright scenes – like Full Swing or Drive to Survive on Netflix – it's easy to be mesmerised by the effortless high-contrast presentation. Not to mention winter sports with lots of white!
Such disciplines, where large parts of the screen need to be bright at the same time, is an area where OLED displays still struggle against the best MiniLED displays. Even a very bright OLED model of the latest generation, such as the LG G3, only manages to reach around half the brightness of the Samsung QN95C in full-screen white.
Our test sample also had an impressively even and consistent light distribution across the entire panel. With the exception of a slightly darker area at the very edges, the QN95C is one of the smoothest LCD screens we've ever seen.
Movement is also impressively seamless in the transitions, which again helps to make this a suitable TV for sports. Like its predecessor, the QN95C has impressive picture sharpness, which is maintained even when the picture is in fast motion.
The Samsung screen will undoubtedly have more than enough brightness to display TV entertainment such as sports in a bright room - and still have more to spare. (Photo: Audun Hage)
Impressive black level and contrast
Luscious brightness is both gratifying and useful. Nevertheless, it's when we dim the lights in the room and expect maximum cinema experience that we see the biggest improvements on the QN95C over previous generations.
Its predecessor, the QN95B, wasn't exactly shoddy with light control either, but it's noticeable that the QN95C has got even more precise local dimming due to the increased zoning. The dimming also seems to work very quickly, with no light lag in the image.
The Samsung display manages to render even small bright objects on a pitch-black background without any annoying halo effect or light bleeding to the sides. To the extent that there is a "halo" around the object, it's more a natural effect of a lot of light being caught by the eye.
When most of the screen can be blacked out in this way, the black level is also, as expected, very good – if not at direct OLED level, then at least close to it! The level of detail and sense of depth in dark scenes with small touches of light are exemplary.
The colour reproduction from the QN95C is both intense and well-balanced, with impressive colour volume, and if you select Film or Filmmaker Mode you can also achieve a fairly neutral colour reproduction. That said, there's still a lot to be gained by doing a colour calibration.
Samsung offers this automatically through the Smart Calibration feature, which allows you to calibrate the screen yourself using your mobile phone (requires a newer iPhone or Samsung Galaxy model). But of course, it's even more accurate with a professional Calman calibration.
Competitors?
The Samsung QN95C is definitely among the best LCD monitors we've tested so far this year, but we shouldn't forget that there are also several competitors to keep an eye on.
Perhaps the most exciting "competition" comes from Samsung's own ranks in the form of the S90C and S95C, which feature exciting QD-OLED panel technology. The latter is in roughly the same price range, and also comes with One Connect Box, which Samsung has therefore chosen to omit on the QN95C this year.
Another competitor to watch out for will be the LG OLED G3. This model has a brand new "MLA" based OLED panel that delivers record high brightness, in addition to all the other qualities we associate with OLED.
And let's not forget Sony's upcoming X95L, which will be the Japanese flagship MiniLED LCD. Sony is known for their highly accurate image processing, but it remains to be seen if the brightness control and contrast are on par with Samsung's latest. When we test it, we'll see for ourselves!
Sound quality
The Samsung QN95C has in-built speakers on the bottom, sides and top, as well as woofers on the back. The TV also supports Dolby Atmos sound processing internally, so you can get some surround sound from the in-built TV speakers.
Of course, the in-built speakers are no match for a separate soundbar, but they still provide a full and powerful reproduction of voices, music and sound effects.
Many will still prefer to connect a separate sound system to a TV in this class, and fortunately this is a simple matter to do via the HDMI eARC connector.
The QN95C also supports audio transmission over Wi-Fi, where it's also possible to transmit Atmos audio signals wirelessly. In that case, however, you'll need a newer soundbar from Samsung – for example, the sleek S800B or the new S990C.
Conclusion
The Samsung QN95C, like its predecessors QN95B and QN95A, is one of the best LCD screens in the high-end class. This is LCD technology trimmed to its best, and will especially appeal to those who prefer a bright TV for sports, gaming and other entertainment in bright rooms.
Here the Samsung screen is really at its best, with brightness and contrast that surpasses most everything else we've tested. What's more, this is a very capable TV for watching films in dark rooms, thanks to very precise and finely tuned local dimming.
The Samsung screen also has a sleek and attractive design, with plenty of good connectivity options. Some may be disappointed that Samsung has ditched the separate One Connect box on this generation, but for those looking for a potent LCD-based display, we can safely recommend the QN95C.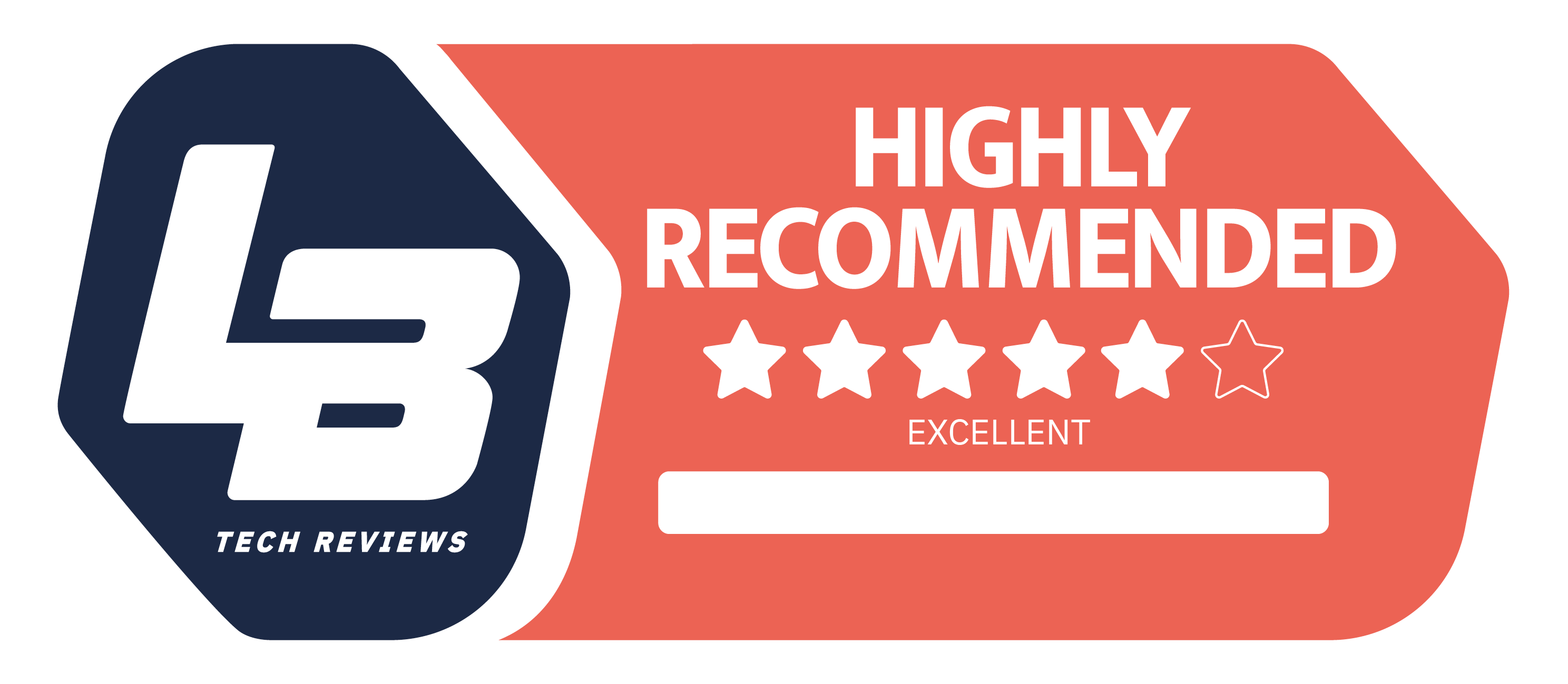 Samsung QN95C (TQ65QN95C)
High End
We think
The Samsung QN95C offers a spectacular viewing experience with strong contrast and dazzling brightness. With an excellent black level, precise light control and minimal screen reflection, this is an excellent TV for all kinds of use.
Samsung has ditched the popular One Connect box, which some may miss. And Samsung still shows no sign of supporting the popular Dolby Vision HDR format.