LG is known for their OLED TVs in various sizes and shapes, which can become thin enough to bend and curve. Some can even be rolled up and stored in a box!
The LG OLED Flex (42LX3) isn't as soft as the rollable OLED we've seen at previous trade fairs, but it does have a few other tricks up its sleeve: It can switch between a flat and curved shape at the touch of a button.
This means it can go from a regular OLED TV to a full-blooded, immersive gaming screen in just a few seconds. So the question is, do you need this, and is it worth the hefty price difference compared to a regular flat screen?
Just one way to find out…
LG OLED Flex: Bends with the push of a button
Curved OLED screens are nothing new: In fact, the very first OLED TVs we tested ten years ago came in a curved shape. LG OLED Flex, on the other hand, is the first model we've tested where the screen curve can be gradually adjusted using the remote control.
It all works with the help of a built-in motor and two mechanical articulated arms that curve the flexible OLED picture panel. The LG screen can go from completely flat to an arc shape of up to 900R, corresponding to a radius of 0.9 metres.
The technology is currently only available on this 42-inch display, and it's unclear whether LG plans to expand the Flex family with more screen sizes.
So what's the point of it all? For regular TV viewing from the sofa, we usually prefer a flat screen. But when we move closer and want to use it for gaming, data or TV viewing in smaller rooms, we may want a curved screen.
With LG Flex, you can gradually adjust to an optimal screen curve according to your sitting distance. When sitting up close, the curved screen will cover a larger part of your field of view than the flat versions, and can provide a more "immersive" effect that is also more comfortable for the eyes.
LG OLED Flex comes fully assembled on a heavy-duty base, which also carries the motor and bendable arms. The screen also has manual tilt and height adjustment. However, there is no option for wall mounting (Photo: Audun Hage)
Ease of use and features
Apart from the motorised screen, the LG Flex has a lot in common with the OLED42C2 TV model we tested earlier. This means that the LG display has a built-in TV tuner and good connectivity options on the back.
All four HDMI inputs are 2.1 compatible, which allows for modern games consoles, gaming PCs and external sound bars with eARC if required.
The monitor supports frame rates up to 120 Hz, and VRR formats such as Nvidia G-Sync and FreeSync VRR. This ensures smooth rendering of game graphics without "screen tearing". Support for key video formats such as Dolby Vision HDR is naturally included.
The monitor comes loaded with the WebOS 22 user interface, and has plenty of apps and streaming services as you'd expect from a modern TV.
Note: because our test sample was an early production model direct from South Korea, we had a little trouble activating Netflix and YouTube, presumably due to regional differences. However, this shouldn't be a problem on the Nordic copies.
The main difference is the motorised bending mechanism, which is controlled through a separate on-screen menu, accessible via a dedicated button on the remote control.
The remote control is very similar to a regular Magic Remote, with one exception: The button in the centre, which allows you to set the arc degree on the screen (Photo: Audun Hage)
Image quality
So how good is the LG Flex in terms of image quality? To find out, we put it up against LG's own OLED42C2. This is a model known for great picture quality, which we've already named a test winner among several gaming TVs.
Without beating about the bush, there's definitely a familiarity between the two LG monitors. Both deliver the pitch-black black levels we associate with OLED, as well as sparkling image sharpness, wide viewing angles and even light distribution.
The dark parts of the image are simply pitch black, without the light leaks we often have to endure with LCD screens. This dark backdrop contributes to a formidable contrast and a rich dynamic range of colours. With picture quality at this level, watching TV, films and series on the LG Flex is simply a pleasure.
But in terms of performance, there's not much to separate the two. Both use modern evo-type OLED panels, and the brightness is about the same between the two.
They're also very similar in terms of image processing and available picture modes, with us favouring the Cinema Home setting on a wide range of content.
Both monitors also have a dedicated gaming mode with a lightning-fast response of around 13 milliseconds, making the gaming experience snappy and seamless.
However, there is one small difference worth mentioning: Flex has a marginally duller screen glass with an anti-glare coating, which helps to reduce glare from the environment. This is barely noticeable when sitting close to the screen, but the difference is by no means night and day.
In terms of image quality, there is not much difference between LG Flex (right) and OLED42C2 (Photo: Audun Hage)
1, 2, 3 – Flex!
It's only when we press the "magic" button that fun things start to happen with the Flex variant.
When we grab the gamepad and assume a gaming position about an arm's length away, with the screen curve adjusted to about 50 per cent, there's no doubt that this provides a more immersive experience. The on-screen action becomes a little more realistic and immersive up close.
The effect is greatest in first-person shooter (FPS) games like Call of Duty, and realistic car simulators like Forza and Gran Turismo. The action gets closer and draws us in, as we instinctively bend our heads to look round the next corner. Our heart rate rises and we forget about the outside world for a while. Wait a minute, was that testing we were doing?
When the gaming session is over, we can sit back and put the LG screen back into regular flat TV mode. And then, as mentioned, there is not much difference between Flex and the traditional C2 edition.
One might therefore ask whether it's worth it. Because you're not paying 20 or 50 per cent more for the Flex edition – more like double! That's enough to buy a pretty hefty gaming monitor on the side. On the other hand, if you only have room for ONE monitor that has to do EVERYTHING…
Sound quality
Besides the motor and mechanics, the Flex also has a slightly more lavish sound system than the other LG monitors. The sound is delivered by dual front-facing speakers with an amplifier output of 40 watts. The Flex 42LX3 also has a built-in microphone with echo cancellation.
The sound experience is clearly a step up from the C2 model, where voice reproduction in particular is perceived as stronger and clearer. The sound image is wider and fuller than the OLED42C2, and there is audibly more punch in gunshots and explosions in shooting games.
However, many will probably prefer a wireless headset for the most intense gaming sessions. And if you want to fully enjoy content with Dolby Atmos surround sound, we definitely recommend a separate soundbar.
Conclusion: Game over, man…
The LG OLED Flex is definitely one of the coolest gaming TVs we've tested in a long time, but at the same time it costs a pretty penny. The bendable panel and extra adjustment options help to make this OLED screen twice as expensive as the flat version.
The motorisation is the big party trick here, and this is high-tech that you have to be willing to pay for. But otherwise, the functionality is very similar to a regular OLED TV.
This will therefore be a curiosity for the richest gaming enthusiasts, and we think many will be able to get by for a long time with the ordinary 42-inch. Less flexible, but at the same time more sensible!
Note! The new C3 series from LG will soon be on sale, and here the new 42-inch OLED42C3 will offer an upgraded video processor and some new functionality.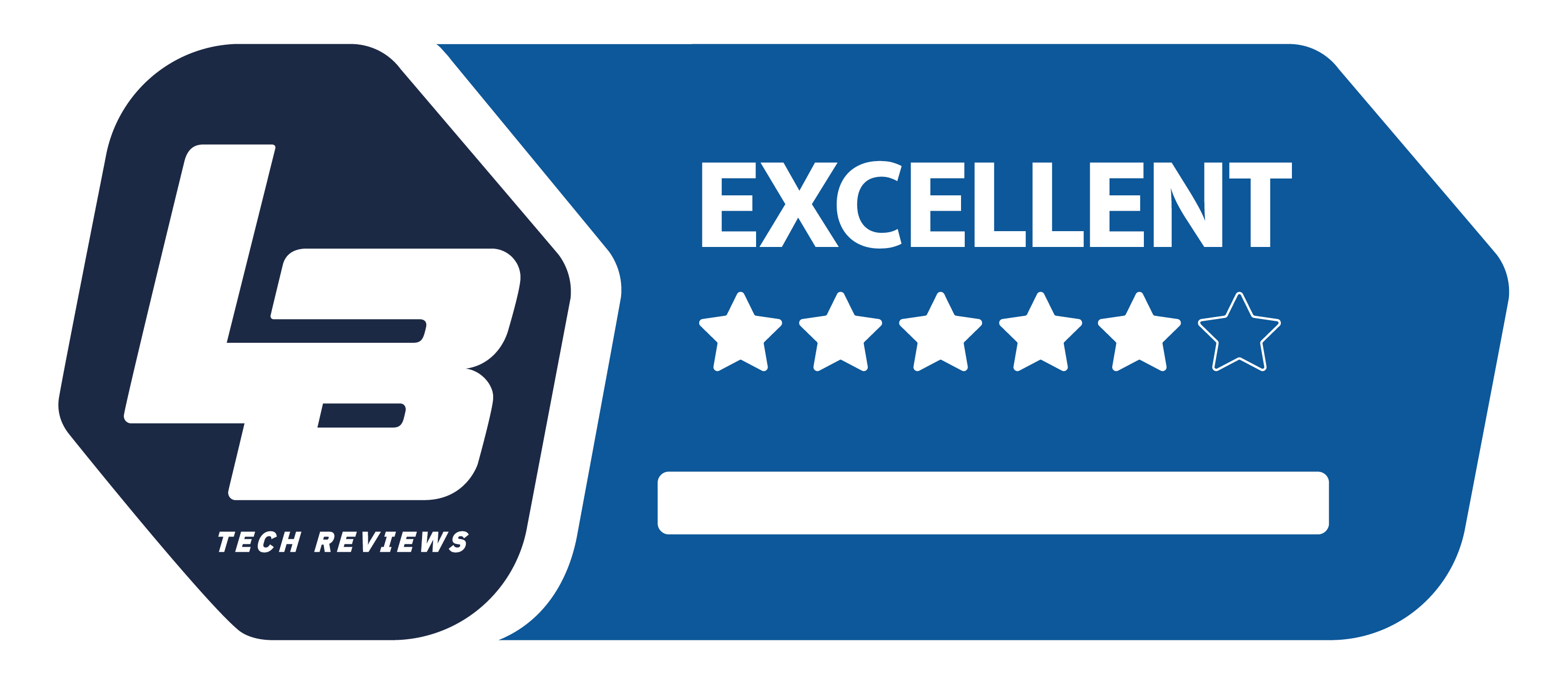 Premium
We think
LG OLED Flex is a versatile OLED display with great connectivity and smart features that make it suitable for both gaming and regular TV use.
The price of a motorised flexible panel may seem disproportionately high unless you are a hardcore gamer or have very particular needs.