Hisense is a relatively new TV manufacturer here, but worldwide they are competing with other big brands like Samsung and LG to be among the biggest. If you think the name sounds familiar, it may be because the Hisense banners got a lot of airtime during the European Football Championship.
The Chinese manufacturer is now betting big in Europe and the Nordics with a range of models at a bargain price. Who knows, maybe it could be a tough challenger to the reigning TV champions?
Hisense 65U8GQ: ULED-TV
Our first encounter with Hisense here at home was the basic 65A7GQ, which we tested before Christmas, and now it's the turn of big brother 65U8GQ. It's what Hisense calls a ULED TV, but don't worry – they haven't invented a whole new screen technology.
ULED stands for Ultra LED and is very similar to what other TV manufacturers call QLED: a variant of LCD that uses so-called quantum dots to expand the colour spectrum. So ULED is not quite as exotic as it might seem at first glance.
Where the Hisense U8GQ excels, however, is on price. For 12,000 kroner you get a 65-inch TV with an impressive equipment list. It has, for example, direct LED backlighting and local dimming, which experience shows gives better contrast than edge-mounted LED lights.
It also supports modern video formats like Dolby Vision as well as Dolby Atmos sound via the HDMI output. These are good specs for a TV in this price range – at least on paper. The question is how it performs in practice.
The Hisense U8GQ is sleek and nice to look at, but the design isn't groundbreaking by any means. Note that the V-shaped base may make space a little tight for a possible soundbar in front. (Photo: Audun Hage)
Ease of use and features
One thing is certain: The Hisense U8GQ stands out when it comes to operation. Unlike many Android TVs on the market, it uses a system called VIDAA U, developed by Hisense themselves.
These kinds of self-made interfaces don't always seem well made, but the Hisense system works surprisingly well in practice. The TV responds quickly to commands from the remote and the menus are clear. We note that the translation of the menu texts could have been a little better in places, but otherwise the TV is easy to use.
The main drawback of the VIDAA system is that it lacks a lot of apps. Netflix and YouTube are present, but there's no Disney+ or HBO Max on the menu. Local apps like NRK and DR TV are also notable by their absence. This can be solved by connecting an external device like Apple TV or Google Chromecast, but of course it's not as flexible as having the apps integrated into the TV.
The Hisense U8GQ, on the other hand, has broad support for various video formats. It supports Dolby Vision HDR content and also features a light sensor so it can use the adaptive Dolby Vision IQ format. There is also support for Dolby Atmos surround sound, which provides a bigger and more immersive soundscape.
Four HDMI inputs – but only 2.0 type
The Hisense U8GQ has four HDMI inputs of type 2.0b. It's worth noting that they lack some of the features we know from the latest 2.1 standard.
There is admittedly support for the eARC audio return channel, variable frame rate (VRR) and automatic gaming mode (ALLM). On the other hand, the TV doesn't support 4K resolution at 120 frames per second – only 4K 60 Hz. That can cause a bit of headache for the most avid gamers.
To handle the highest frame rates, the screen resolution needs to be reduced to Full HD (1920 x 1080). Alternatively, you can play at 4K resolution and 60 frames per second.
This doesn't have to be a big problem, and we found the U8GQ worked fine for "low-threshold" gaming with titles like Dirt 5, Forza Horizon and Gears 5. But of course: If you're a hard-core gamer looking for the ultimate gaming TV, there are clearly better alternatives. Competitors like the TCL QLED850 and Sony X89J both support 4K 120Hz and cost about the same as Hisense at the time of writing.
The U8GQ has no separate gaming setting in the menu, but automatically switches to a low-delay mode (ALLM) when it detects a connected games console. We measured input lag at around 20 milliseconds (1080p 60 fps).
Image quality
On the image front, the Hisense U8GQ is equipped with a 4K LCD panel of the ADS type, which is characterised by a wide viewing angle but relatively limited panel contrast. To boost contrast, Hisense has therefore installed direct LED backlighting with local dimming, distributed across around 120 individual zones. This is a significantly better solution than the Edge LED variant, which has previously been common in this price range.
The Hisense U8GQ makes a good first impression. Firstly, the screen has excellent brightness, which helps the TV display clear and contrasty images in bright surroundings. The good brightness also helps HDR-format content pack a juicy punch in bright detail. A fast-paced series like Formula 1: Drive to Survive looks really good on the Hisense screen.
Black levels in dark areas are also surprisingly good, thanks to the TV's local dimming. We can detect some halo effects around bright objects on a dark background, but not off-puttingly so.
Colour reproduction is quite fine, with relatively clean and natural colours in the Movie setting. That said, the Hisense U8GQ isn't as accurate in colour as the TCL QLED850 or Sony X89J, which we've previously tested. Skin tones take on a slightly yellowish cast, and green grass can look a little artificial. This will even out with a screen calibration, but there are other TVs that look more accurate right out of the box.
Another thing we notice is a slightly uneven image sharpness. The image is marked by excessive sharpness and noise reduction, which tends to wash out the smallest details.
The hard-hitting western The Harder They Fall on Netflix usually looks razor sharp, but with Hisense we experienced a striking amount of image noise in the close-ups of Idris Elba and his cronies.
After playing around with the picture settings, however, we found the culprit: It turns out that Hisense has gone slightly overboard with the artificial sharpness in the factory settings. By selecting the Dolby Vision image setting and reducing the sharpness and noise reduction, we got a picture that looked both sharper and quieter. Ironically.
The Hisense U8GQ has some tendencies towards what we call the dirty screen effect. When we watch TV shows with uniform colours – such as a football match with very green grass or skiing with very white snow – we become aware of a slightly uneven light distribution in the LCD panel. But this is not unique to Hisense and is something you often have to live with on LCDs in this price range.
To sum up, the picture quality has more pros than cons – above all, good brightness and contrast. And when we consider the favourable price, there's no doubt that Hisense offers a lot of value for money.
Sound quality
Hisense has equipped the U8GQ with support for Dolby Atmos surround sound, including separate height speakers and an extra woofer at the back. To enjoy Dolby sound, however, be sure to enable it in a submenu.
Despite the extensive speaker solution, the sound doesn't make quite the impression. Voice reproduction is rather thin, and the drivers in Formula 1: Drive to Survive are a bit tongue-tied. The sound effects are also tentative, and the surround effects don't have the full breadth. Considering the extra subwoofer and height speakers, we'd have expected a bit more heft and spaciousness.
The solution may be to connect a separate soundbar. The Hisense U8GQ supports HDMI eARC and can therefore easily send out surround sound to a Dolby Atmos-compatible soundbar.
The Hisense U8GQ has a slightly exaggerated sharpness right out of the box, but by reducing the setting you can actually see MORE detail. (Photo: Audun Hage)
Conclusion
The Hisense 65U8GQ is an affordable TV. And you get a 65-inch with a nice user interface and high-contrast picture quality that's well suited to ordinary TV viewing.
It has to make do without some modern features such as 4K 120 Hz, and the app selection is relatively meagre. The sound isn't the most exciting we've heard either. But as long as you add an external device like Apple TV or Chromecast and hook up a separate soundbar, you've got a really good TV solution.
In light of this, the Hisense 65U8GQ might be a good choice for those looking for an affordable big screen.
NOTE: The street price varies quite a lot on Hisense 65U8GQ. An RRP of €1,575 initally makes this TV too expensive to really justify the high note in the review. We bring the test anyway to give an impression of the model. And prices fluctuate. With luck you can find this TV considerably cheaper, making it a highly relevant buy.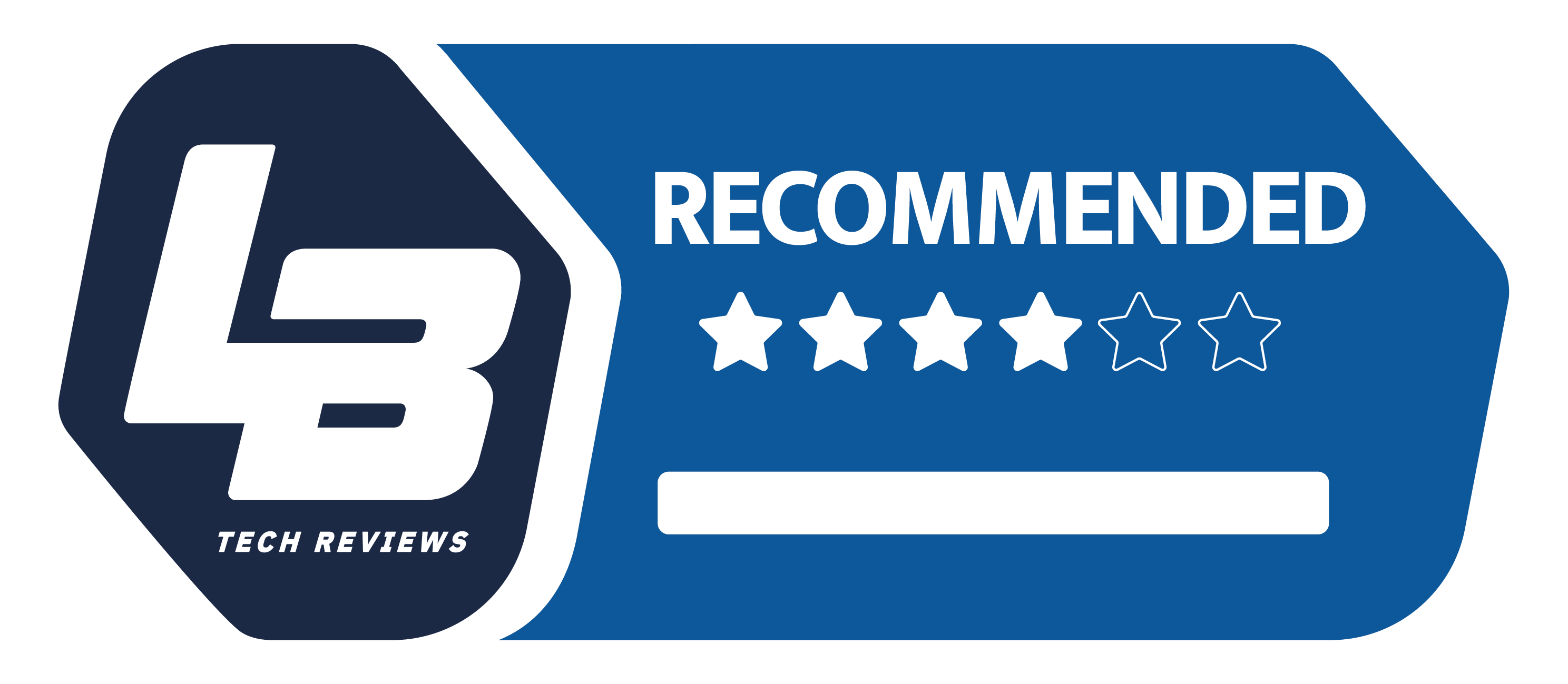 Basic
We think
The Hisense TV has an appealing design and an easy-to-use interface. The picture display offers good brightness and contrast, and the TV has broad support for various video formats.
The Hisense U8GQ supports both 4K resolution and 120 fps video signals, but not at the same time. The TV lacks some Nordic apps, and the sound is relatively thin.