Geir Nordby
Published

2020-10-09 - 5:00 am
Impressive enveloping soundscape, clear speech.
The sub could be more linear, and dialogues lack finesse.
Specifications
Width corresponds to screen size: 43 "
HDMI: 1 in / 1 out (eARC)
Digital input: Optical, USB-A
Network: No.
Wireless: Bluetooth (AAC, SBC)
Voice control: No.
Analog in: No.
Subwoofer: Wireless
Dimensions: 98 x 6.4 x 10.8 cm (W x H x D)
Color: Black
Web: sony.com
Although most soundbars lack rear speakers, this does not stop manufacturers from promoting audio formats such as Dolby Atmos and DTS: X, which provide "immersive sound". Some soundbars have upward-facing speakers at the top, which direct sound to the ceiling, whereupon it is reflected down at the listener. It often works quite well.
Sony, on the other hand, was an early adopter of soundbars that decoded both Dolby Atmos and DTS: X, completely without such speakers. Instead, the job og simulating surround sound falls upon the professor. First with the soundbar HT-ZF9, then the cheaper HT-XF9000. It actually worked better than you might think.
7.1.2 sound from three speakers
Like the two predecessors, the new HT-G700 has only three speakers, which makes it reasonable to believe that it can not create particularly impressive surround Sound effects. Especially not up against other soundbars housing five, seven and nine speaker drivers. Instead, Sony is focusing on a pure left-center-right configuration in addition to the wireless subwoofer. Still, it promotes Dolby Atmos and DTS:X, with "sound from above" and the whole package. How is it possible?
The secret lies in the DSP, which Sony calls the Vertical Surround Engine. And in its latest incarnation, Sony claims big improvements, providing greater surround sound than the now discontinued HT-XF9000. Giving a more realistic illusion of sound coming both behind and over your head.
eARC
The HT-G700 supports enhanced audio return channel (eARC), which provides high-definition audio returned from the TV's HDMI input. And which also extracts both Dolby Atmos and DTS: X from the TV as long as it also supports eARC. If the TV only has standard ARC, the soundbar may still get compressed Atmos audio tracks from services such as Netflix, while the Blu-ray player or game console must be connected directly to the soundbars HDMI input. On Blu-ray, the Atmos track is packed as high-resolution Dolby TrueHD.
No network, only Bluetooth
Streaming options are limited with the HT-G700. That is, they do not exist, except via Bluetooth. For me, this still makes sense, given it is the easiest way to stream music, and that a soundbar in this price range is primarily for TV use. Critical music listening deserves better.
Impressively large surround sound
Rolling the 4K Blu-ray versjon og Ready Player One, the soundbar provides an impressively large soundstage. Especially in Cinema Sound mode, which is the best mode for both film and music. It's almost as if there are speakers behind the couch; and the soundscape is drawn far out to the sides, and from the center channel the dialogues come out into the room. At the same time, there is a very deep audio horizon that disappears inwards behind the TV. This is very impressive coming from just three speaker elements. And even better than what I remember of its predecessor XF9000.
Clear dialogues
The dialogues are clear and distinct, so you do not have to turn up the volume to follow the story. They also have a nice richness in the koser midrange. There is a slight coloration in the upper bass area, where the subwoofer and soundbar overlap, which gives the dialogues a slight boominess. The treble is also a bit bright, resulting in sibilants. The overall sound quality is largely neutral, albeit slightly dark.
Right out of the box the subwoofer is set to level 7 of 12. A bit om my opinion, it's better integrated at level 6. On music, I like to attenuate it yet another notch, especially for music with double bass and other acoustic bass instruments. It makes it more balanced, minimizing the overlap between the subwoofer and the soundbar.
Not big on music
Very few soundbars in this price range are very musical, nor is the HT-G700. The Sony bar presents female voices too brightly, and acoustic instruments are also a bit too rough in their middle and top register.
The bass is also a bit swollen and muddy. It is most evident with acoustic instruments, but also manifests itself with electronic pop rhythms.
If you need a soundbar for music in this price range, I am more tempted to recommend the Sonos Beam, even though it lacks a subwoofer and has limited format support. But on film and TV you will appreciate Sony's great sound and extra bass.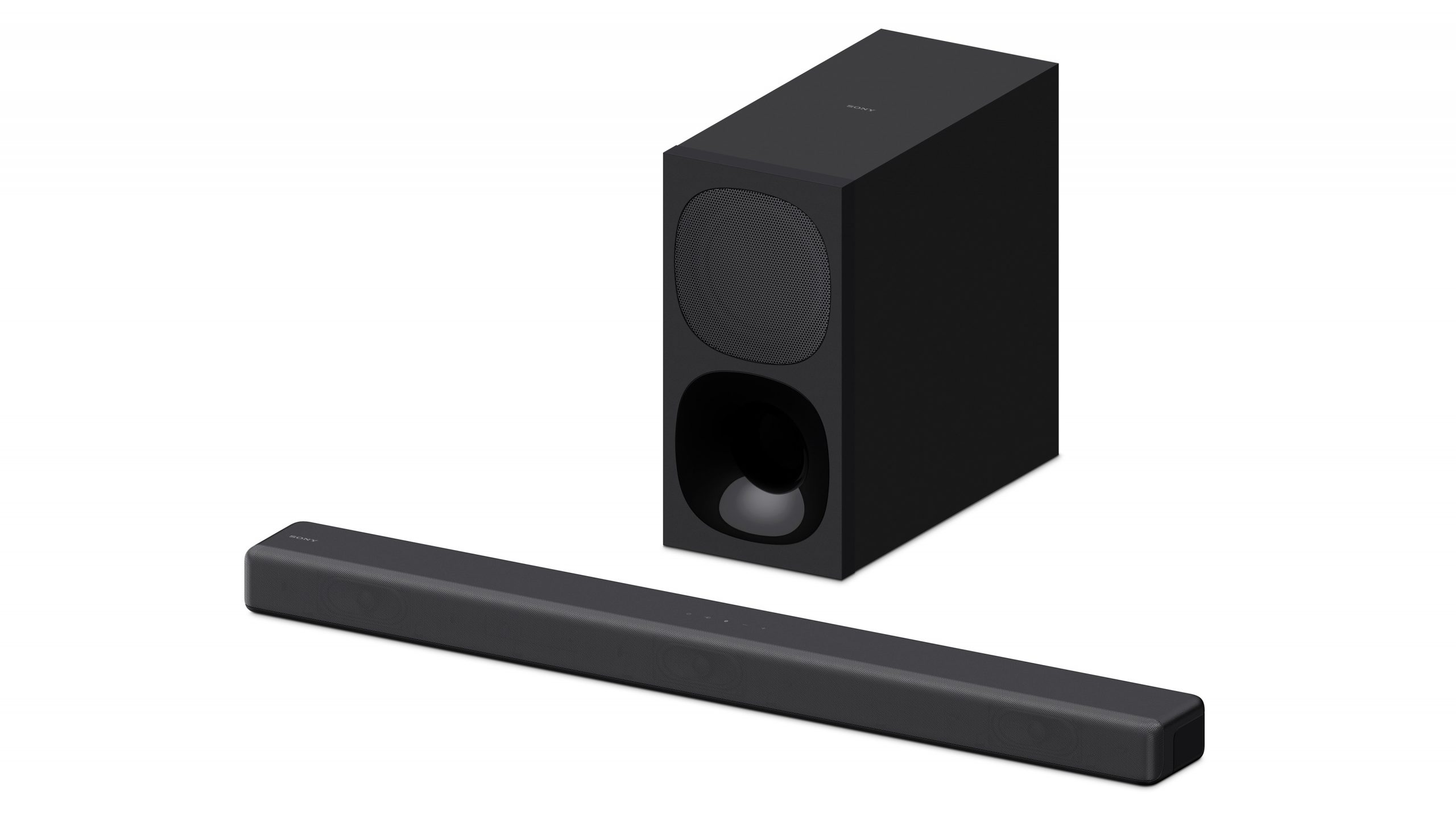 Conclusion
The Sony HT-G700 does very well for it's price. The large soundstage with the illusion of surround sound is particularly impressive, especially considering that everything is reproduced from three speaker drivers plus subwoofer. Film is generally engaging, although the dialogues are a bit sibilant, and the subwoofer and soundbar fight over the same frequency range (upper bass to lower mid). Yay for extended audio return channel (eARC)!
When you're done being impressed by the illusion of surround sound, the shortcomings become more obvious, and especially for music there are better soundbars out there.