Geir Nordby
Published

2020-10-06 - 10:00 pm
Space-friendly subwoofer with hefty slam and nice bass tones. With a little luck, you can slide it under a sofa, or mount it on your wall.
If you can accept a "big & ugly" subwoofer, you can get more for your money elsewhere.
Specifications
Type: Sealed enclosure
Bass driver: 12″
Amplifier: 500W RMS Hypex Class D
Frequency rate: 23-160Hz (+/-3dB) (18-160Hz in-room)
Dimensions: 54 x 65 x 17 cm (H x W x D)
Weight: 22 kg
Other: 10-band parametric EQ
Web: sigbergaudio.no
If you want to experience proper bass in movies and also elevate your music listening experience in two channels or more, it's going to cost you. Good, hard-hitting subwoofers tend to be big and often ugly, too. Luckily, that doesn't have to be the case. Sigberg Audio specializes in good quality subwoofers that are barely visible. Their slender Inkognito subwoofers can be elegantly hung on the wall and in some cases they even go under the sofa. Get ready for real earth-shaking bass!
Compact and placement-friendly
Inkognito means under the radar, and the name is definitely appropriate. Even though Inkognito 12 is the biggest subwoofer in this series, it's still fairly slim. Measuring a modest 17 cm, if you have sufficient clearance under your sofa, there may just be enough space to push it underneath. If not, simply mount it on the wall. Inkognito 12 is discreet enough that even interior design minimalists will be able to live with this creature – available in black or white – mounted on their wall.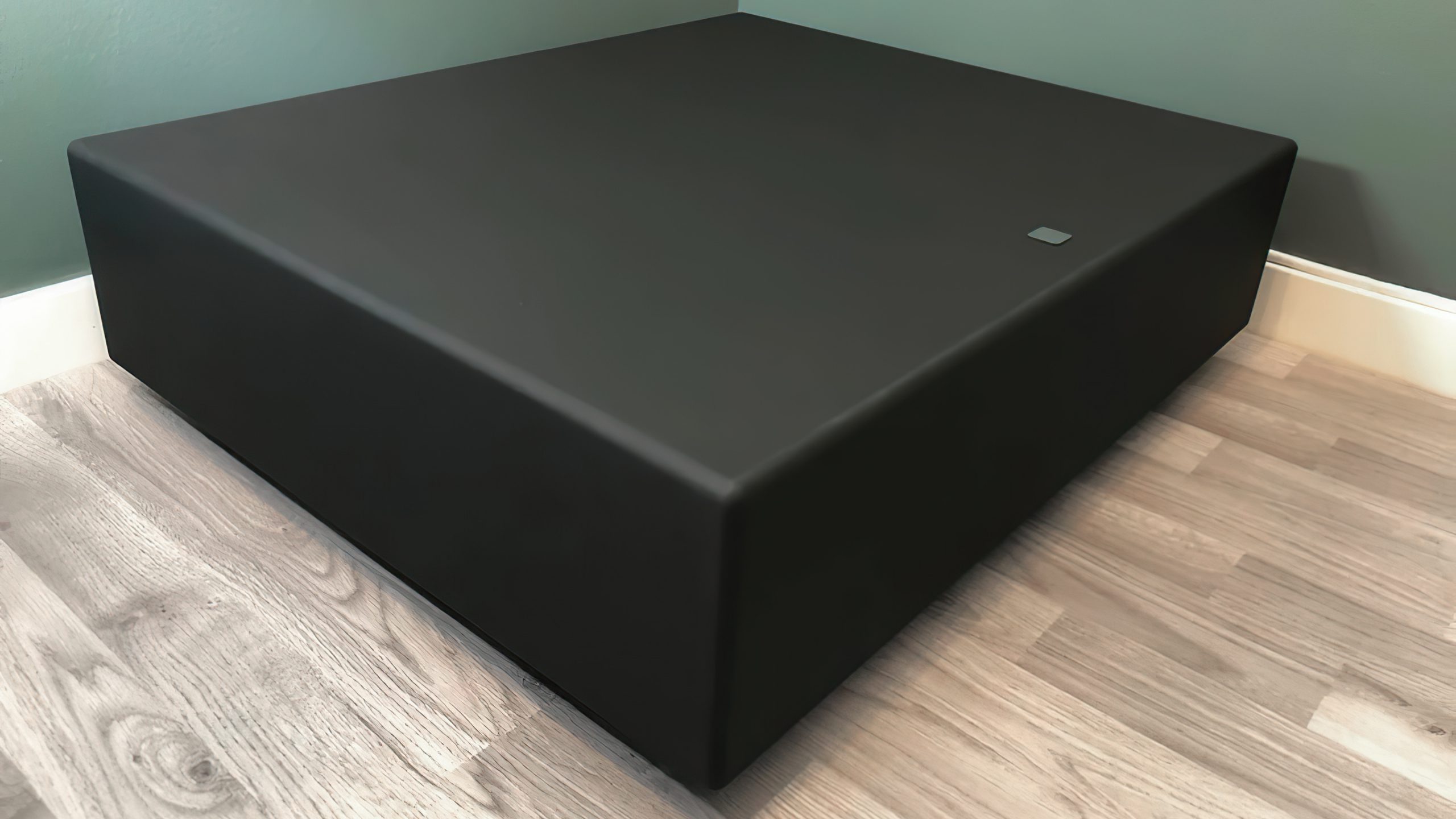 What the cabinet lacks in thickness it makes up for in width and length. After all, you do need some volume, not to mention space for the the hefty 12-inch bass driver! And to get the driver to maximum performance, chief designer Thorbjørn Sigberg selected a powerful 500 Watt Hypex Class D amplifier. Hypex switch mode amplifiers don't come cheap, but they also happen to be among the best in their class.
Different sound settings
The Inkognito 12 uses digital processing (DSP) for the bass signal. You can choose from three presets, where settings 1 and 2 are intended to be used with a surround amplifier and reproduce the bass area all the way up to 160 Hz. You then use the surround processor to set the crossover frequency typically around 80 Hz.
Preset 1 delivers more energy in the lower bass are, while 2 instead rolls off a bit earlier but also more evenly. The advantage of this mode is that the subwoofer can go to a louder volume level before distorting.
However, if you want to use the subwoofer in a more traditional hi-fi system where the amplifier offers no bass management, Preset 3 is the one you want to use. This has a steep lowpass filter at 40 Hz, so that the subwoofer and speakers overlap as little as possible in the bass register. Thus attaining the best possible phase response between the two, making you experience better dynamics and speed.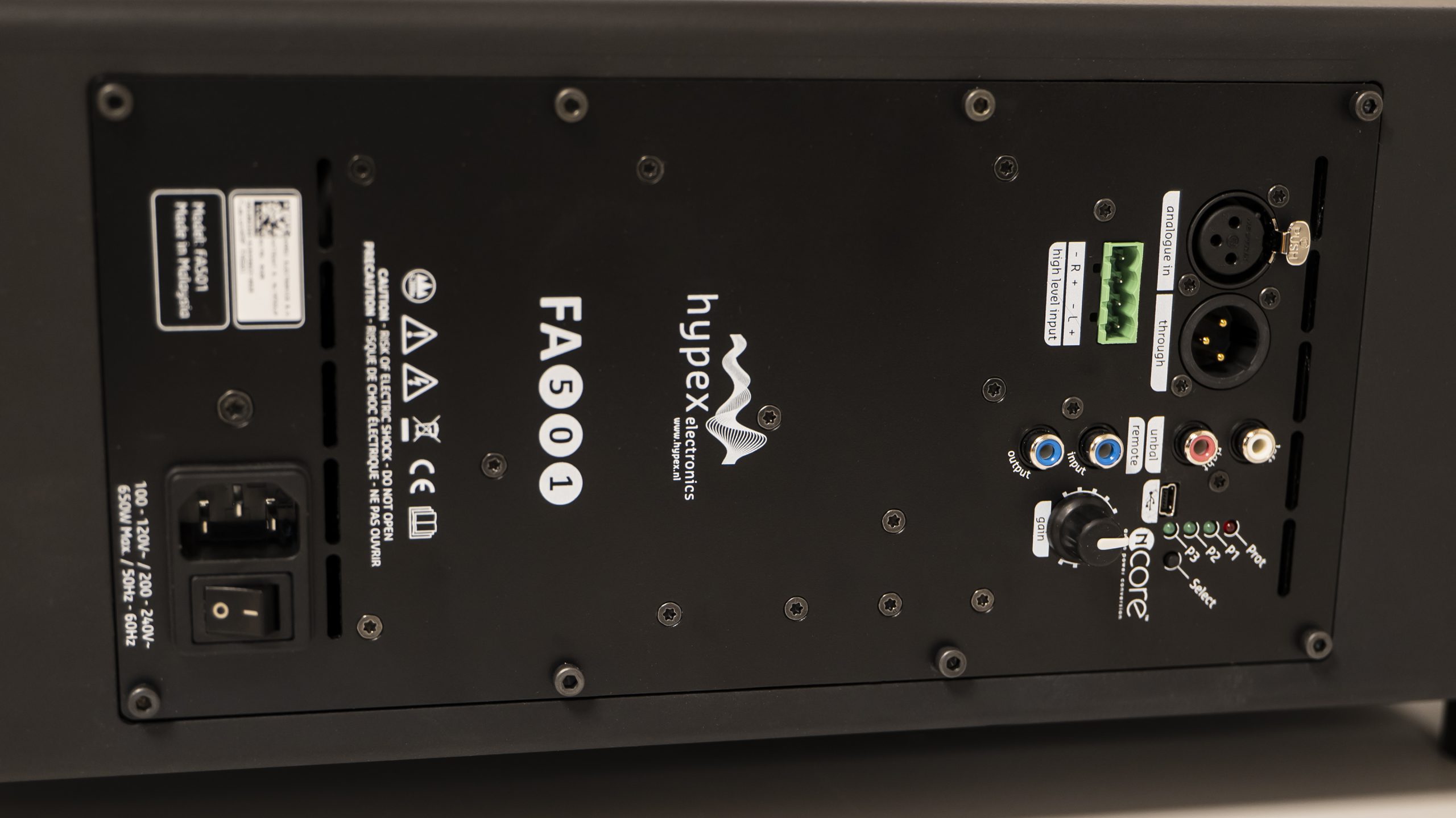 10-band parametric EQ
If you're feeling adventurous, you can download the Hypex Filter Designer (HFD) app for Windows and connect your PC to the USB input of the subwoofer. You can then click on one of the 10 circles in the graph and adjust the desired parameters. Such as frequency, level and Q factor. The latter determines how much of an octave around the frequency you want to adjust.
Please note that these are expert settings for advanced users. They should only be used if you do not already have subwoofer correction in your amplifier or processor and, even then, only if you also have the option to make measurements in the room in advance. Eliminate the frequencies amplified by the room (modes), while leaving the other frequencies untouched. Do not try to amplify frequencies that your room has phased out! Once the adjustments have been made, you can amplify the general subwoofer level a bit.
Flat sub, rich bass
Our faithful Sonus faber Olympica III floorstanders are no longer produced, but that doesn't make them any less wonderful. But if there's one thing they're not, it's monsters of deep bass. Connected to the Electrocompaniet ECI 6DX MKII they sound rich, warm and exceptionally musical. The double bass on Laura Marling's Soothing just lacks a little weight in the sub-bass.
This is where the Inkognito 12 comes in. Positioned against the wall near the speakers (sadly, it doesn't fit under our sofa) it integrates sonically as easy as pie. It's fast, distinct and has the ability of extending the speakers' frequency response without making a big deal about it.
It integrates very well with the sound from the speakers, as it almost disappears in the soundscape. In the absence of measuring equipment, I didn't adjust the 10-band parametric EQ but stuck to the presets. For hi-fi use, Preset 3 with its high-pass filter at 40 Hz, indeed works very well. This fits nicely with the Sonus faber speakers' lower limit of 35 Hz.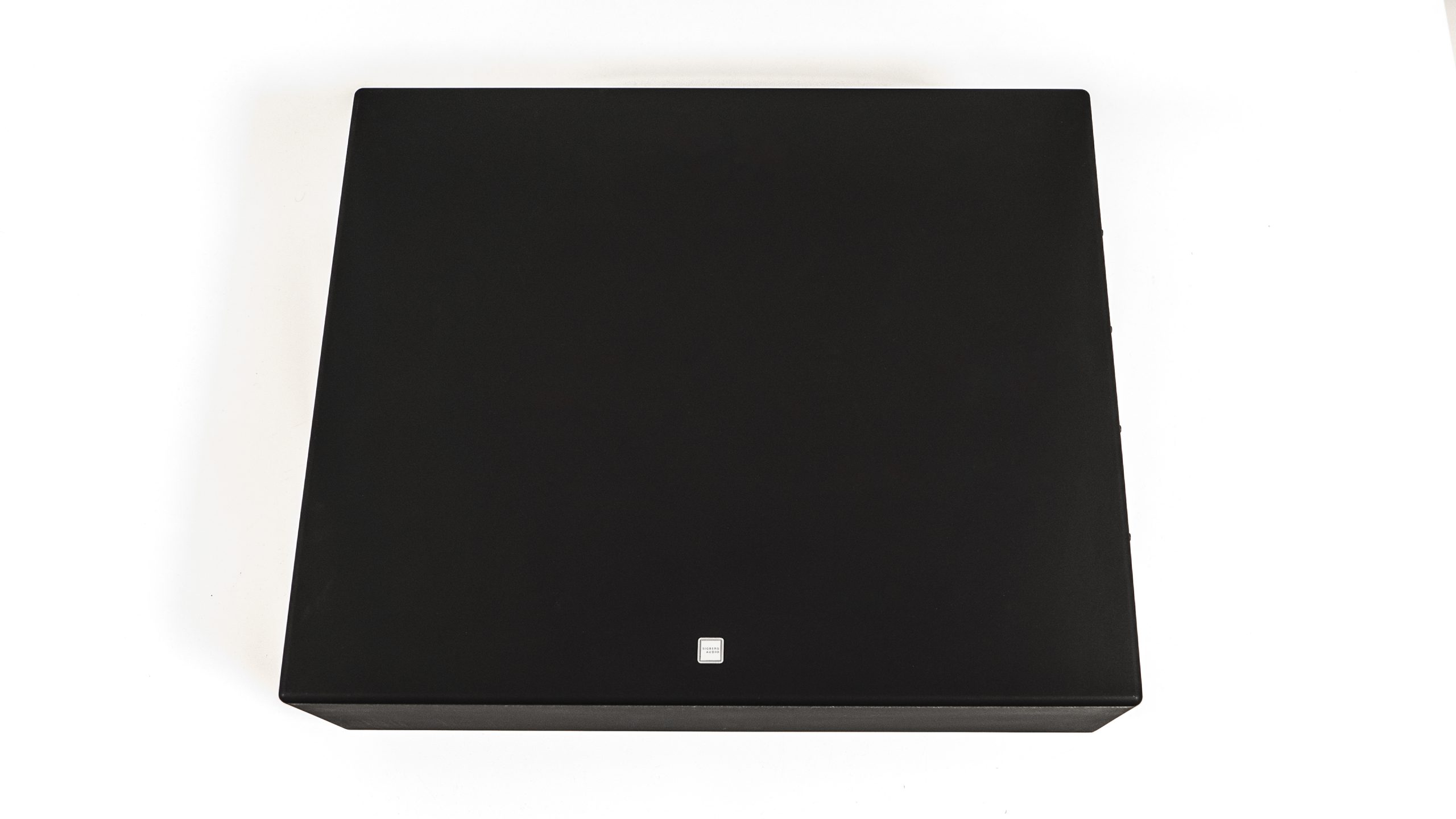 Giant speakers deserve a subwoofer too
The double bass is given a foundation and an undertone structure that you would have to look long and hard to find in a standalone speaker. This was emphasized when I used it together with the giant Dynaudio Confidence 60 floorstanders, which we have recently received for testing. Boasting a price tag of USD $39,999 per pair, even these bad boys benefit from a subwoofer. For even more rock-solid sub bass. The Sigberg subwoofer is not at all shamed by the speakers and keeps up the pace even when I push the volume louder. And when you're playing around in this price range, USD $3,000 for a subwoofer is practically pocket change.
Taylor Swift's piano ballad The 1 sounds beautifully intimate in any case, but there's something special about the pitch-black background behind it, revealing extra sound layers in the bottom octave. Also, there's more vibrancy to the dry recorded percussion supporting the piano.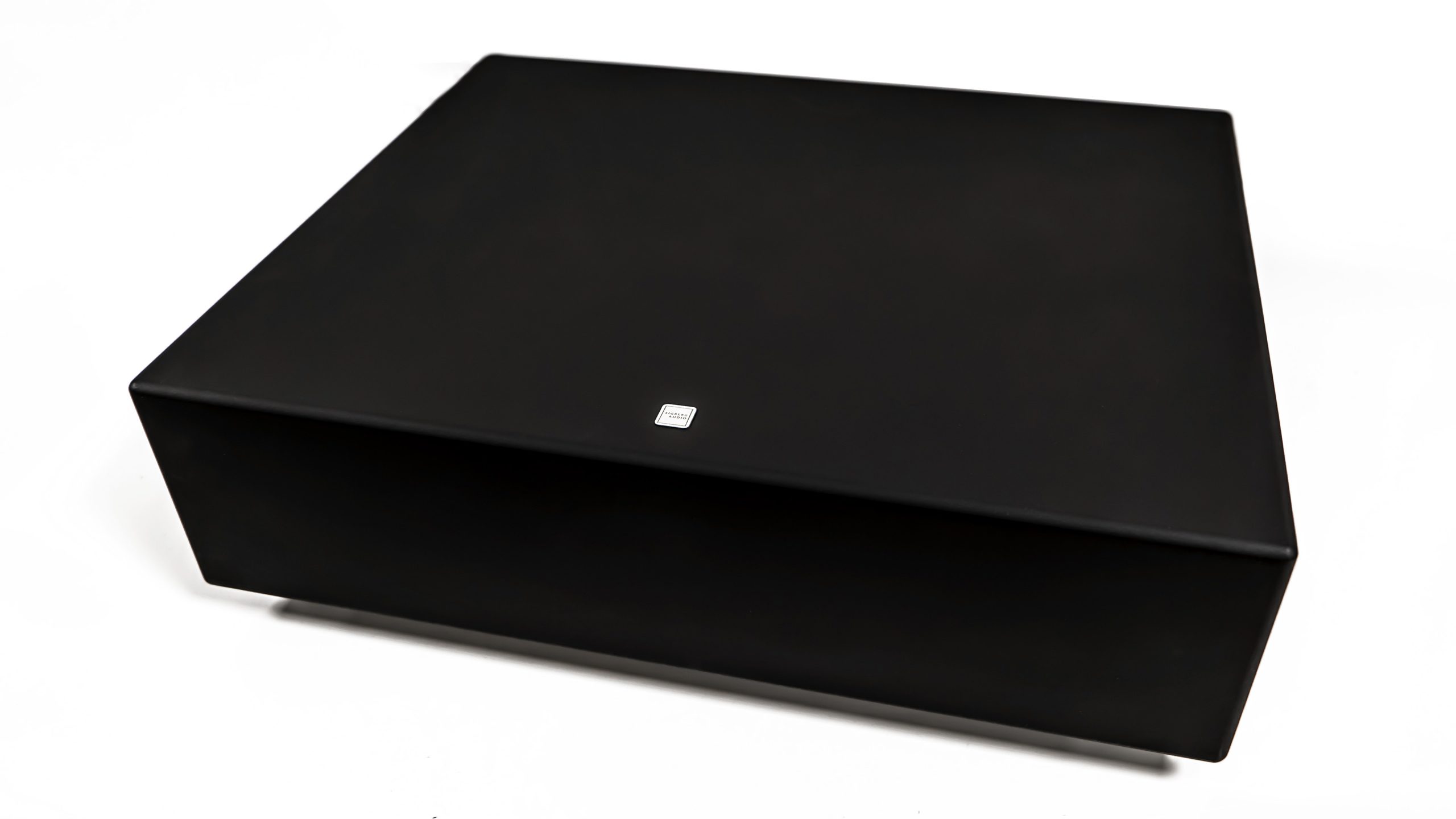 Hefty home theater
Paired with our reference Procella P6 THX speakers, the Inkognito 12 excels in a home theater setting. Ready Player One has a rock-solid soundtrack that deserves good equipment, and after auto-calibrating the Inkognito 12 using the Marantz SR8015 (test coming soon) it does all but disappoint. Admittedly, it's no match for our Procella P15 subwoofer with its two 15 inch drivers, nor is that the point. Again, it's about finding a compromise between quality bass and saving space.
Besides, the flat cabinet can be neatly placed against the rear of the couch. Demanding less power from the subwoofer, than with the subwoofer placed further away. And it's actually more exciting, because now it sends shockwaves through the sofa every time the bass channel rumbles. Which makes the sound effects even more intense. It's ike having a built-in buttkicker! And with the sound quality being this good, the audio bass track really engages. Cheaper subwoofers tend to amplify some frequencies more than others. Inkognito 12 is very linear and less distorted than most.
For home theater, I prefer the extra deep bass you get with Preset 1 on the subwoofer, but this setting also withstands the least sound pressure before distorting. If you need more bass pressure, you should also try Preset 2.
More powerful subs are available
Please remember, though, this still isn't a hardboiled, muscled brute of a subwoofer when compared to several other home theater subs in its price range. The Arendal Sound 1723 Subwoofer 2, for instance (soon to be available in version 2S). Put an Arendal in the living room, and the Sigberg can't compete with its sound pressure. But when you take into account the ease of placement, I could definitely see why many customers would want the Sigberg instead.
Conclusion
Sigberg Audio Inkognito 12 is a hefty subwoofer with modest measurements. It's not cheap, but if you want invisible bass of awesome quality, your options are limited. And this subwoofer delivers, with real quality bass tones that help even the best speakers stretch to the last octave in the bass region. There's little distortion and, if you have some measuring equipment at hand, you can perfect the frequency response in the room – thanks to the 10-band parametric EQ.
The movie experience is also enhanced with the Inkognito 12 delivering the bass, and it's extra fun if you have it near the sofa. Then it can send shockwaves while still preserving the quality of the bass tones.
Sigberg Audio recommends two subwoofers, but fortunately most people manage fine with just one.