For most of us, a trip to Italy is about pasta, wine, gelato, summer and sun. You walk along cobblestones and are pestered by speeding scooters, while peering in shop windows, half looking for a new pair of shoes, a new shirt or just a place to settle down with a little drink in the heat.
Few people think of passing an Italian hi-fi shop. If not in search of good sound, then out of pure curiosity. That's a pity, because if you're interested in hi-fi, there's a lot more to Italy than Sonus faber and Audio Analogue.
It's just hard to find outside the home country.
But these are actually represented outside Italy. Rosso Fiorentino is not a completely unknown quantity, and we tested a pair of their speakers called Elba in 2015. But since then, things have been quiet around Rosso Fiorentino. Until now.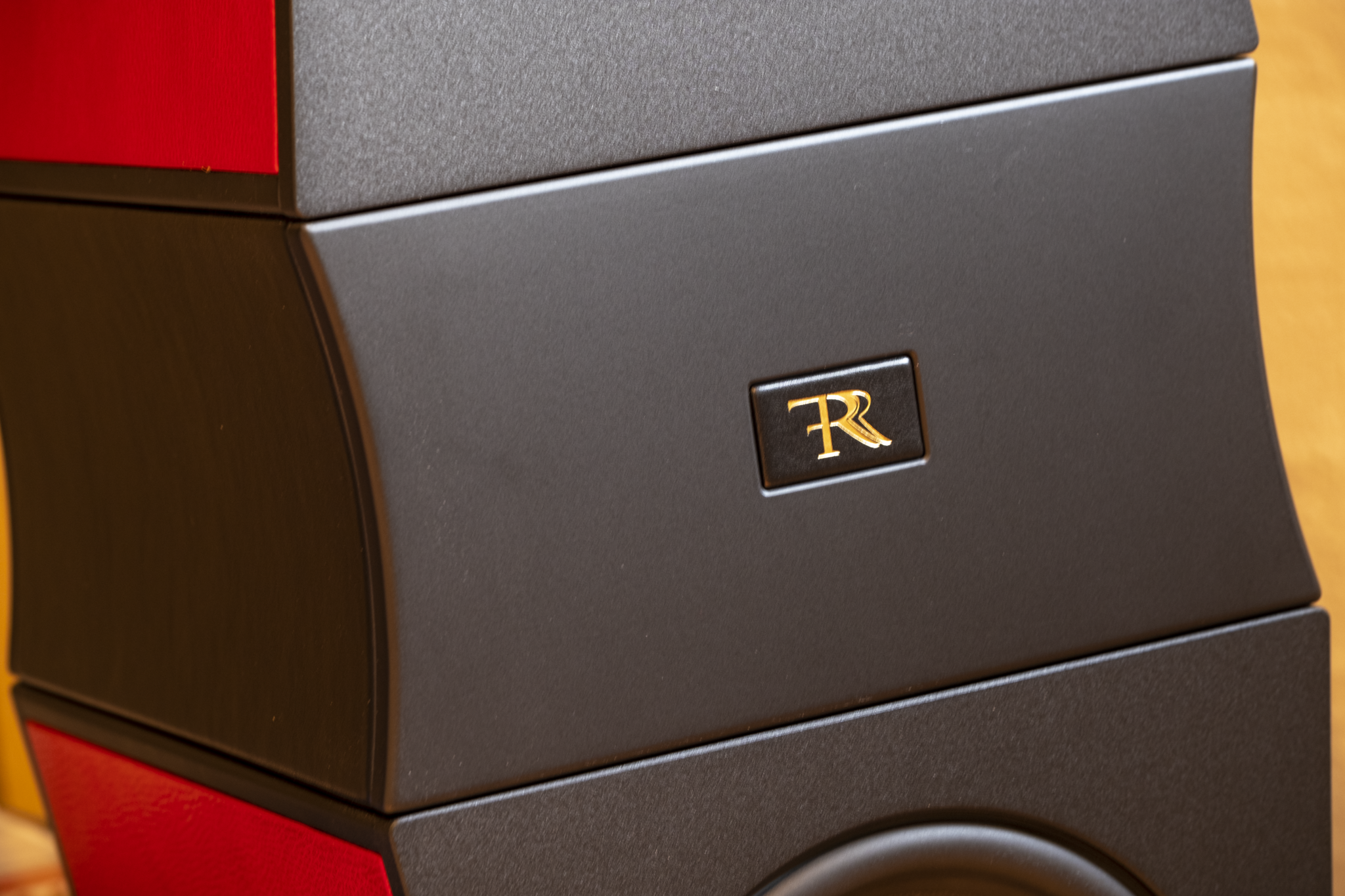 The last few months I have had a pair of Volterra in my test room. The floorstanding speakers belong to the second highest level of Rosso Fiorentino, i.e. Reference, while Flagship is the very best the Florentine speaker manufacturer can produce. For the record, I should also say that the smaller Elba belongs to the Classic series, which is Rosso Fiorentino's basic series.
The euphonious company name is taken from a Florentine painter of the same name. Who, among other things, painted an altarpiece called La Deposizione di Christo, depicting Jesus being taken down from the cross after the crucifixion. Painted in 1521, the altarpiece originally hung in the Duomo (cathedral) in Volterra, but is now housed in the city's Pinacoteca Comunale – a municipal gallery.
The Deposizione is considered a masterpiece of Rosso Fiorentino, and the man behind the speakers – Francesco Rubenni – can thus be accused of having set his sights sky-high for Volterra. Which is a relatively compact floorstanding speaker with a somewhat unconventional design and, for that matter, a somewhat unconventional construction.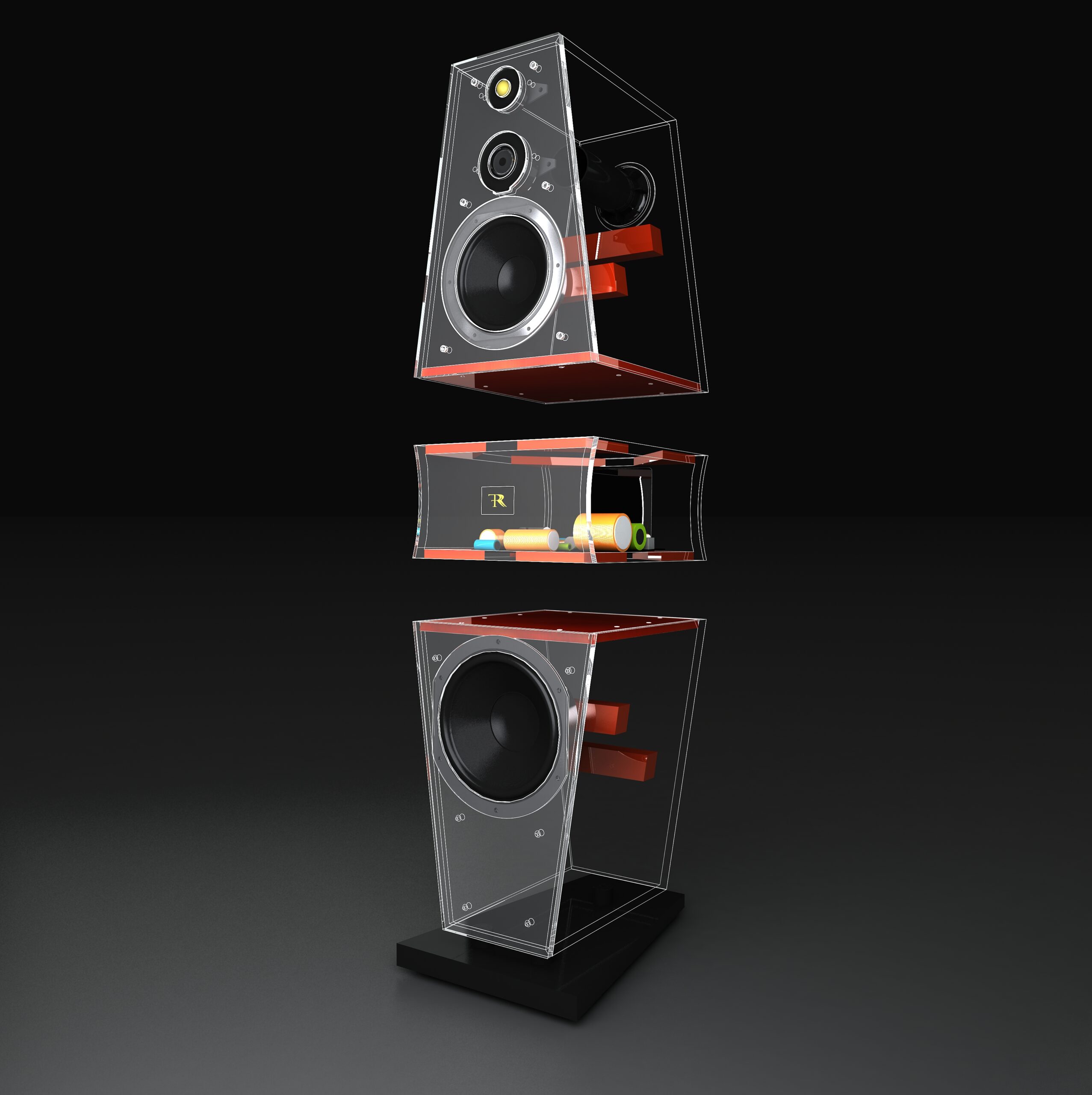 Supertweeter
They measure just over 106 cm as they stand on their plinths with spikes and floor protectors. In other words, the Volterra is only marginally taller than the Audiovector R3 Arreté and lower than the Bowers & Wilkins 803 D4 (test in progress).
But they weigh more. 40 kg is no small thing for such a compact floorstander.
The relatively high weight is due to the fact that the speakers are almost three separate cabinets put together. At the bottom, resting on the plinth, we find the bass cabinet, which contains a 20 cm woofer with Nomex diaphragm. The woofer is housed in a closed enclosure, which is quite unusual in a world where almost everyone uses a bass reflex port of some kind to add an extra half octave to the bottom.
Here Francesco Rubenni has opted for smoother bass response rather than maximum range in the bass, and the bottom woofer unit only plays from about 38 Hz up to 60 Hz. Here a 16.5 cm bass/midrange with corresponding Nomex diaphragm takes over. It sits in a bass reflex enclosure alongside a 28mm dome tweeter with textile diaphragm – and a small ribbon tweeter above it again.
The small ribbon tweeter joins the dome tweeter, which splits at 2.2 kHz. The rest is taken care of by the two tweeters, which move the theoretical tweeter response to 100 kHz.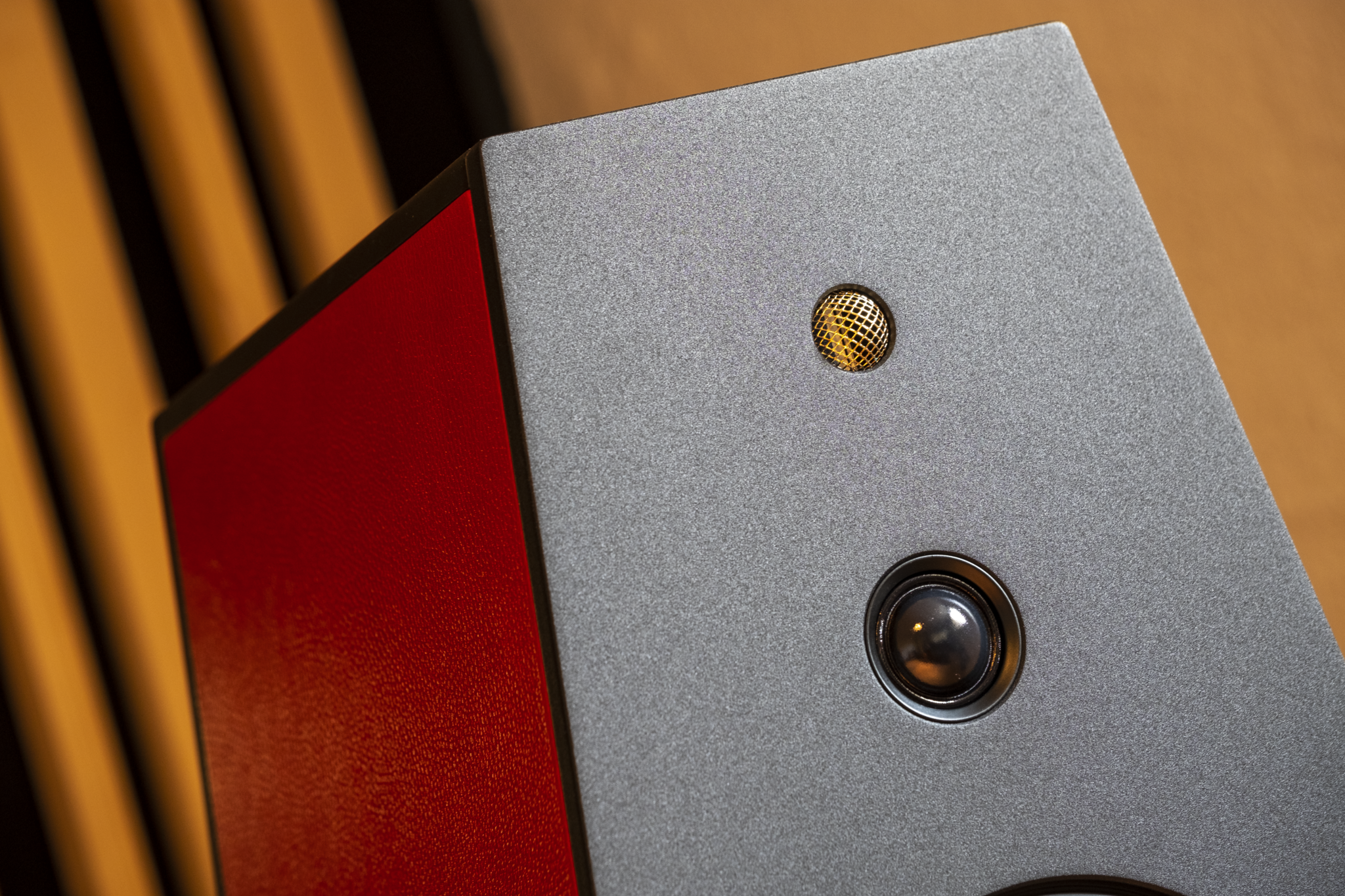 Exquisite craftsmanship
Although no two-legged creature can hear such high frequencies, one might be led to believe that Francesco Rubenni is more interested in the treble than the bass. Super tweeter but not bass reflex might arouse the suspicions of the most sceptical. But there's no need, because the sound of a pair of Volterra is irresistibly seductive.
Since these are Italian speakers after all, designed, engineered and assembled by hand in Florence, the craftsmanship is impeccable. Our test pair were covered in red leather on the sides, which costs extra, but they are available in other colours. Also in Italian walnut finish, and believe me, they look much better in reality than in pictures.
The matte black aluminum front panel is bolted and glued on. The detailing is a delight to look at, and a knock test indicates that the speakers are very well damped. Magnetic black fabric grilles can be attached if you think it makes the speakers easier to live with.
They're also easy to position. Not right up against the back wall, but they can be placed quite close without the bass being overdone. In my listening room, the balance was perfect a metre out on the floor with the cabinets angled moderately towards the sofa.
They're also not very demanding in terms of amplifier power, but you'd need, say, a 150-watt Hegel H190 rather than a 60-watt H95 to bring them properly to life. A Devialet Expert Pro 250 might be overkill, but was a perfect fit. Tube amps can also be a good match, such as the crystal-clear Octave V 70 SE.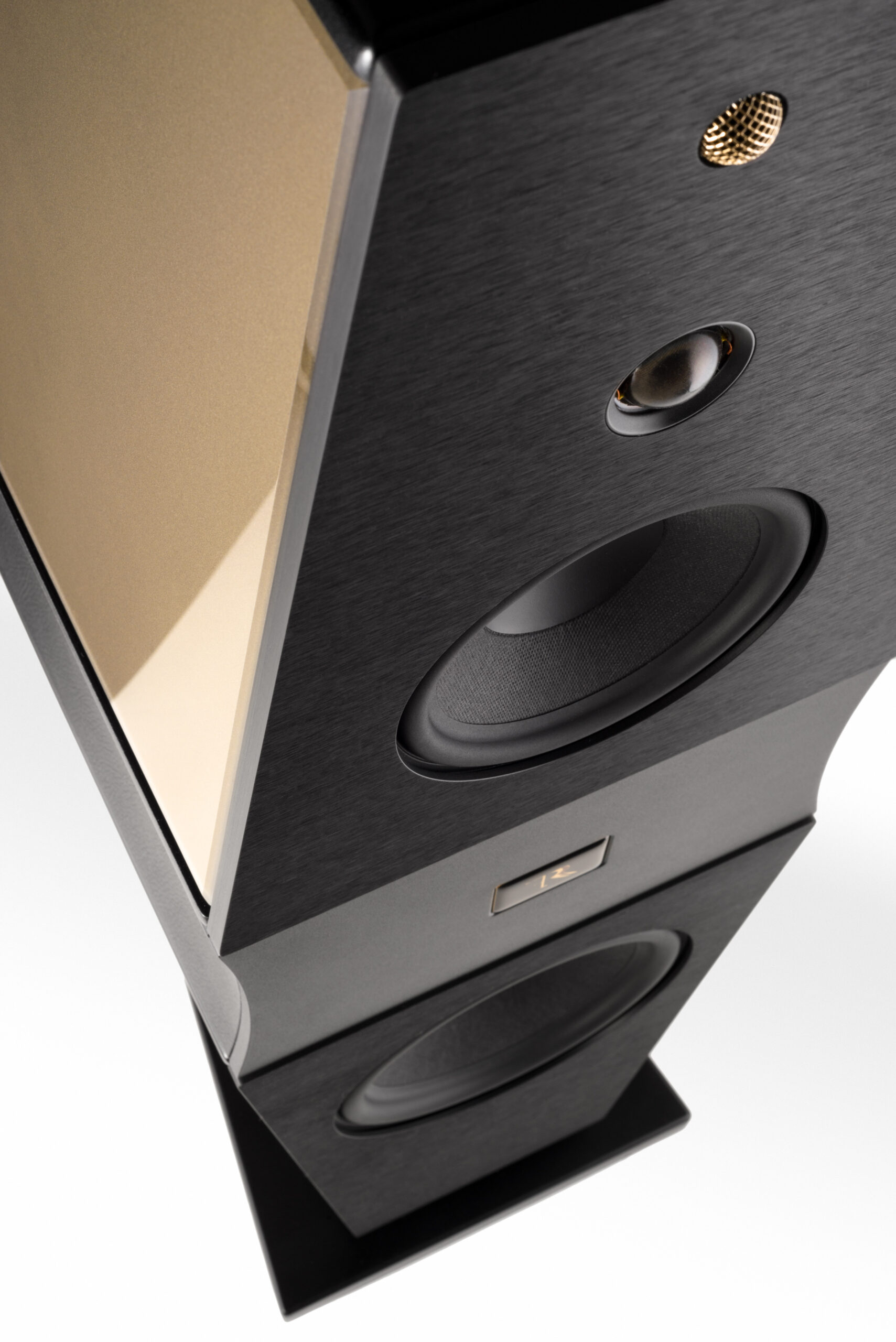 Warm and lush sound
The options are many, but I would think twice before connecting a slightly woolly and warm tube amp to a pair of Volterra. Both because it is no good if the amp rolls off early in the treble, and because it helps if it has some torque and grip in the bass.
Then you get the best out of the Volterra, which differentiates itself from the Sonus faber Olympica Nova III with a softer, warmer and very pleasant sound that takes a little getting used to. Where the Nova III hits the bass hard, aided by light and fast 18cm woofers in a bass reflex cabinet, the Volterra plays with more depth than dynamic thrust.
You could say that where the Volterra is better on double basses because it brings out the warmth and nuance of the sound better, the Nova III is better on dynamics, and drums sound louder on speakers further north in Italy.
One example is the deep notes from Christian McBride's bass on Al Jarreau's "Cold Duck," which really make the air tingle so you can feel the bass in your body. At the same time, the snare drum doesn't hit as hard, and the bass drum on Dire Straits' "Love Over Gold" is rendered with heaviness and depth, but it doesn't hit you in the face the way Nova III does. Or a pair of Klipsch Cornwalls, for that matter.
Volterra's strength, then, lies not in explosive dynamics, but in its ability to bring out timbre, texture and depth. Puccini's La Boheme, for example, is perfect here, because the speakers deliver the sound from the recording in an organic soundstage with a rare ability to bring out timbral nuances. Vocals are particularly well reproduced with a focused clarity rarely experienced this side of expensive electrostatic speakers.
I was a little unsure how much of an impact the ribbon tweeter actually had, so I covered it up and listened some more. Then the soundstage lost a bit of shape, and the sopranos' high register sounded a bit sharper at the edges. At the same time, Jack DeJohnette's cymbals on "Butch & Butch" from Up For It – a live recording with the Keith Jarrett Trio – became more prominent in the soundscape with the ribbon tweeters covered.
When I finally took off the plastic covers in front of the units, I simultaneously unleashed the music's breathiness. It was as if the sound became more relaxed, natural and airy at the same time. So the ribbon tweeter definitely has something to say. It's not an extra tweeter that adds more energy above 2200 Hz, but it gives the music more dimension and vocals more weight and depth.
The piano sound also benefits from the ribbon tweeter, which makes the notes sound freer, more weightless and focused.
On the other hand, Volterra might not be the perfect speakers for those who predominantly listen to rock, heavy metal or for that matter rap or hip hop. They don't have the same devilishness as a pair of big Klipsch or JBL speakers and don't thrive playing at ear-splitting volume.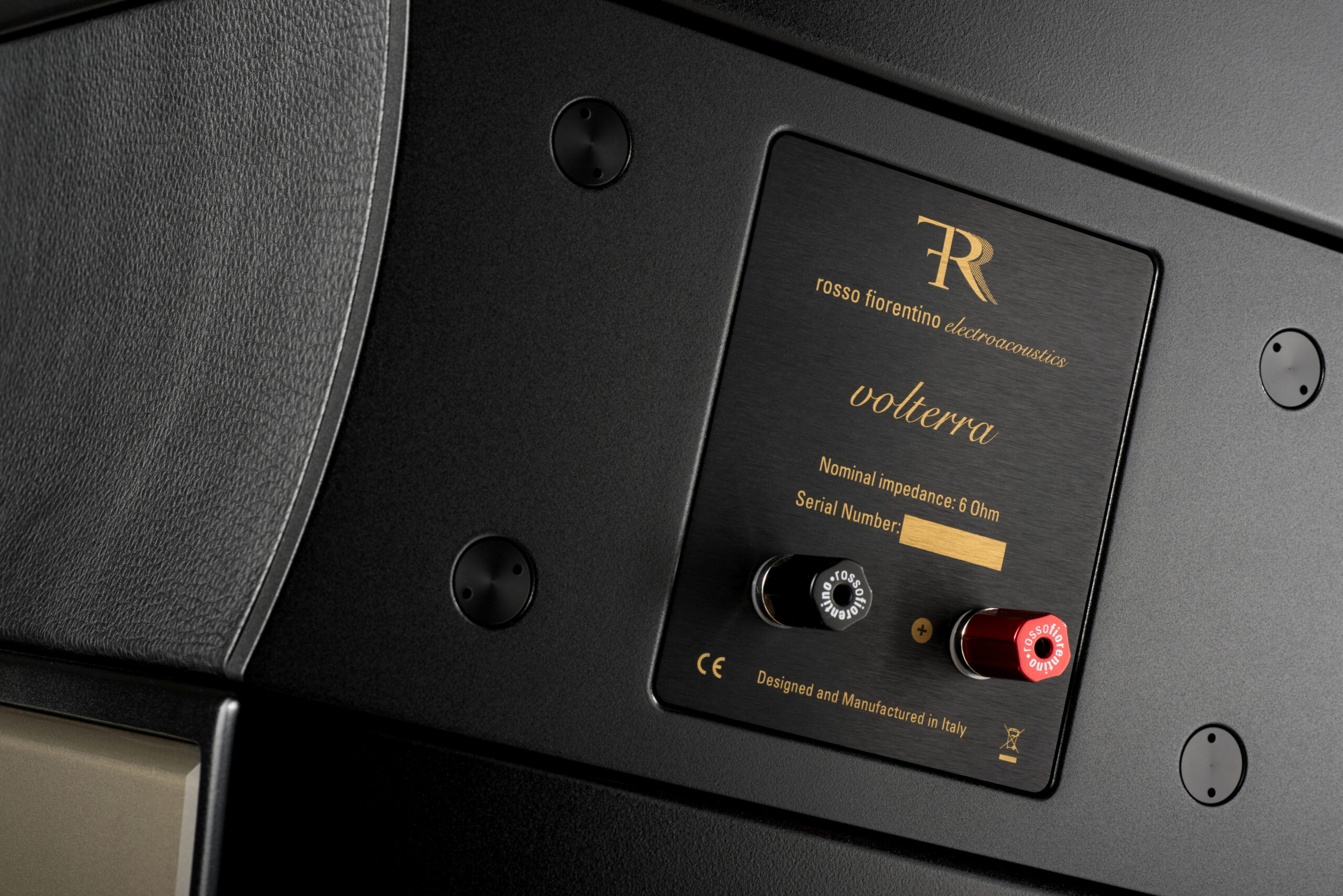 Conclusion
But for everything else, the delicious Rosso Fiorentino Volterra is a breathtaking experience to listen to. They deliver the music on a soft cushion of silk, without ever sounding woolly or stuffy. And they do it with a rare combination of warm, rich and deep sound as well as great transparency and empathy.
Volterra are speakers that are easy to live with. And if you like your music to be presented with as much naturalness as possible, without ever sounding harsh or sharp, these rare Italian jewels may be the speakers you never knew you'd fall in love with.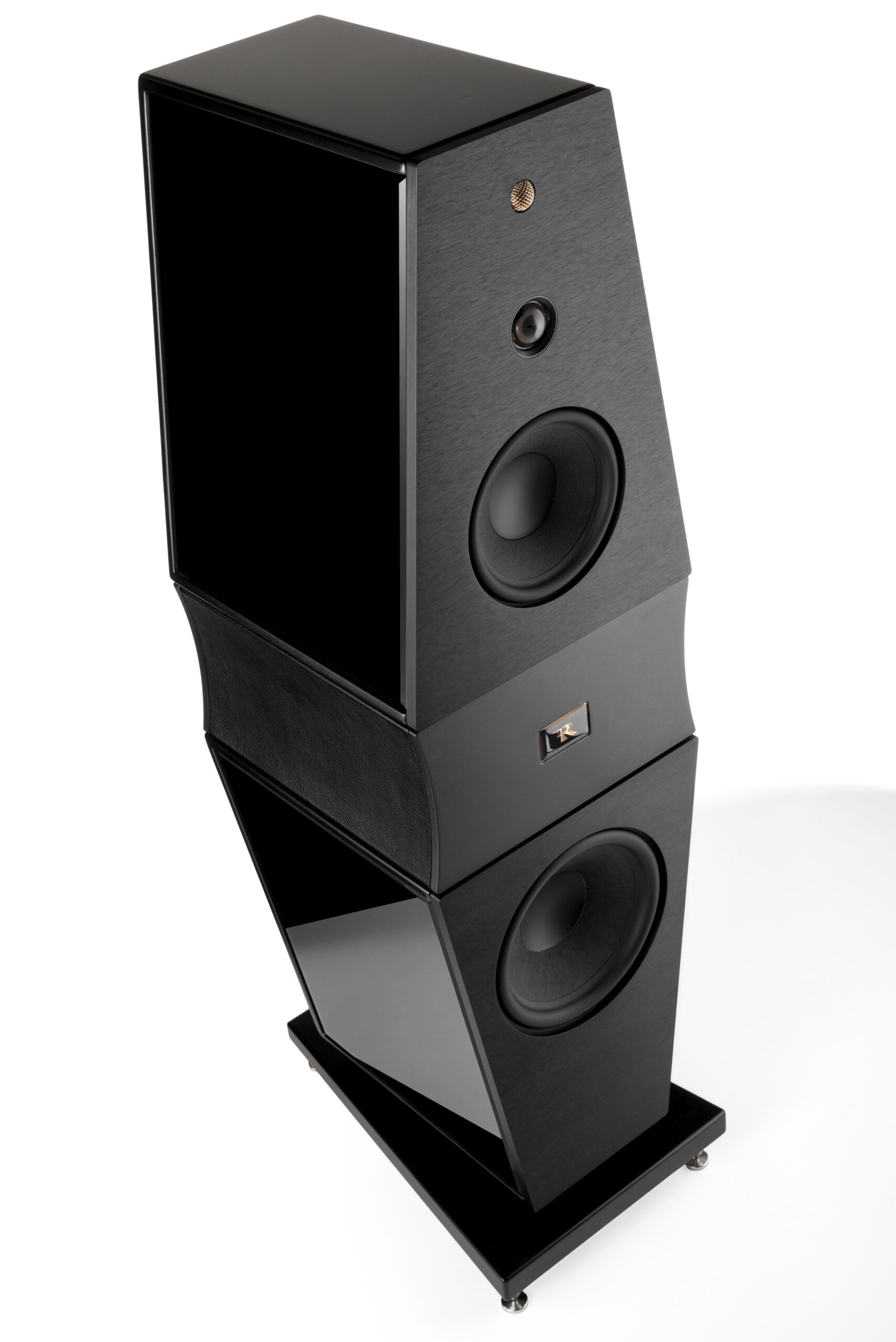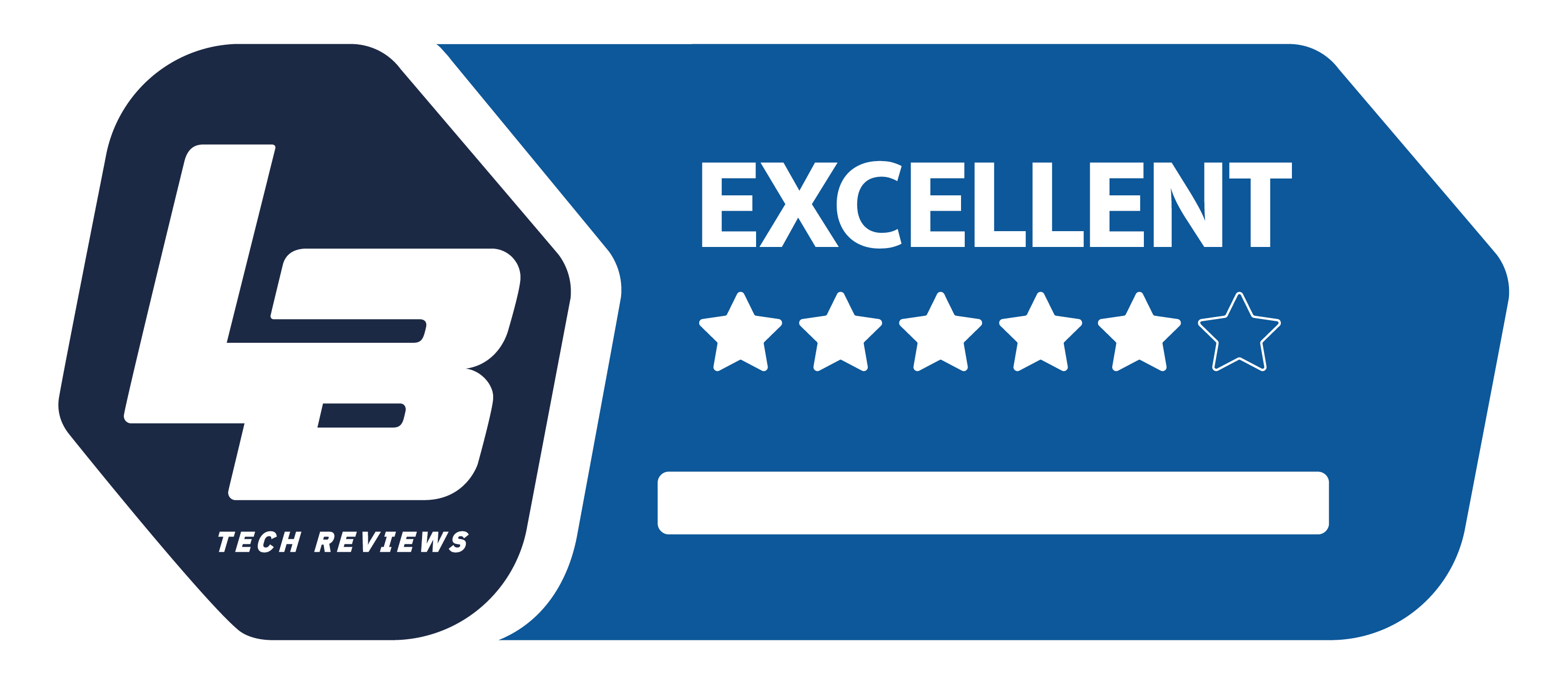 Rosso Fiorentino Volterra
High End
We think
Silky smooth sound from rare beautiful craftsmanship. Very rich sound with unique airy sound and a vocal reproduction to die for.
Not the most hard-hitting and dynamic in the class.