Lasse Svendsen
Published

2022-12-10 - 9:00 am
The midrange is magical. Vocals, strings and piano sound so open and free that you get goose bumps. Delivers an excellent stereo perspective when set up correctly.
Laid-back dynamics, and no real deep bass.
Specifications
Type: 2-way compact speakers
Woofer: 11 cm Bextrene
Tweeter: 19 mm Mylar
Sensitivity: 82.5 dB
Impedance: 15 ohms
Frequency range: 80 Hz – 30 kHz
Crossover frequency: 3 kHz
Recommended amplifier: 30-80 W
Dimensions and weight: 30.5 x 19.0 x 16.5 cm / 4.9 kg
Other: Walnut, rosewood, olive wood, other colours on request
Web: rogers-hifi.uk
The bass response of the small speakers has its limitations, but the midrange and everything it manages to reproduce down to about 70 Hz is enough to get the depth of the bass out into the room in a believable way. Arild Andersen's double bass sounds convincingly clear and distinct, but it's the sound of Helge Lien's piano and Marius Neset's saxophone that makes my lower jaw drop.
This old construction appears so vital that it could have been created yesterday. And so far they are, as both are actually true. The little Rogers LS3/5A is a 50 year old design, still produced under licence from the BBC in England.
The speakers were developed as a sound monitor by the BBC's design department and are still used by the BBC. But not only there. The small monitors became hugely popular with audiophiles, who praised them for their exceptionally warm and clear midrange. Over 60,000 pairs were manufactured by licensees such as Rogers, Spendor, Graham and others.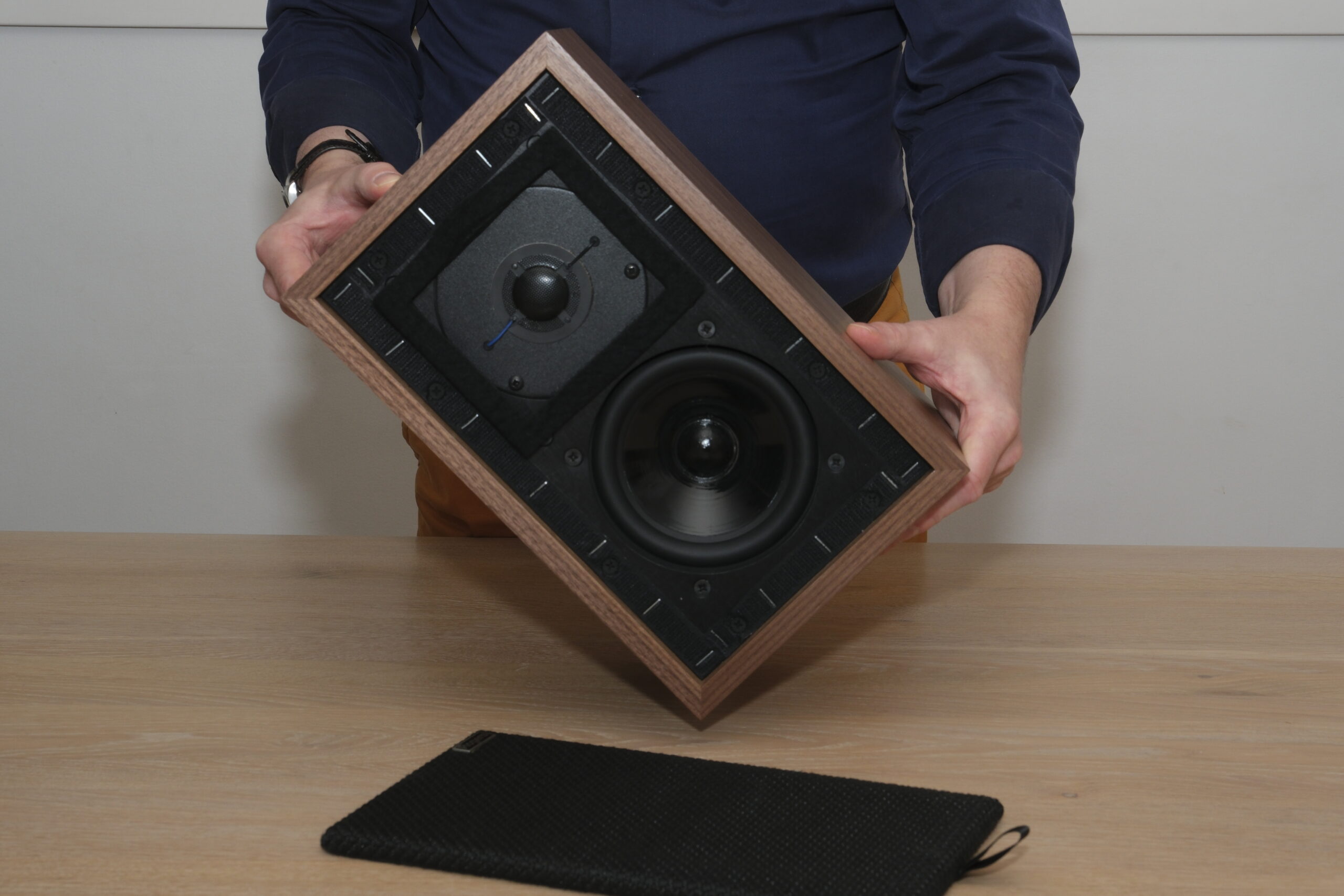 The Rogers LS3/5A is the most famous of them, and the recipe regardless of manufacturer is the same. An 11 cm midwoofer and a 19 mm tweeter in a closed cabinet. In the original version, which was called LS3/5 without A, the units came from KEF.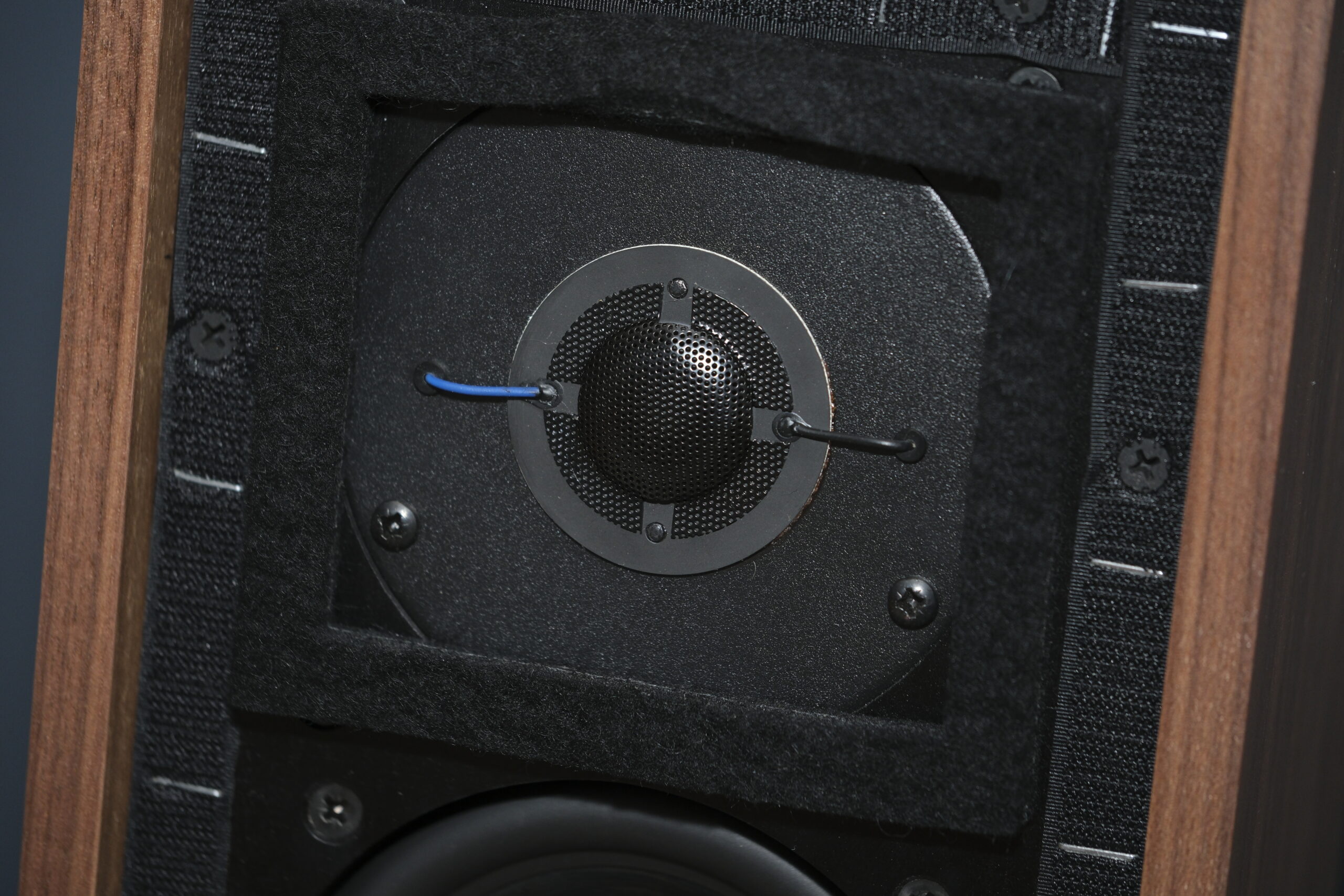 The 110 mm woofer was called B110 and was equipped with a Bextrene diaphragm, and the tweeter was KEF's T27 with a 19 mm dome. The complex crossover had 26 parts and was optimized for neutral and clear midrange, as a voice monitor.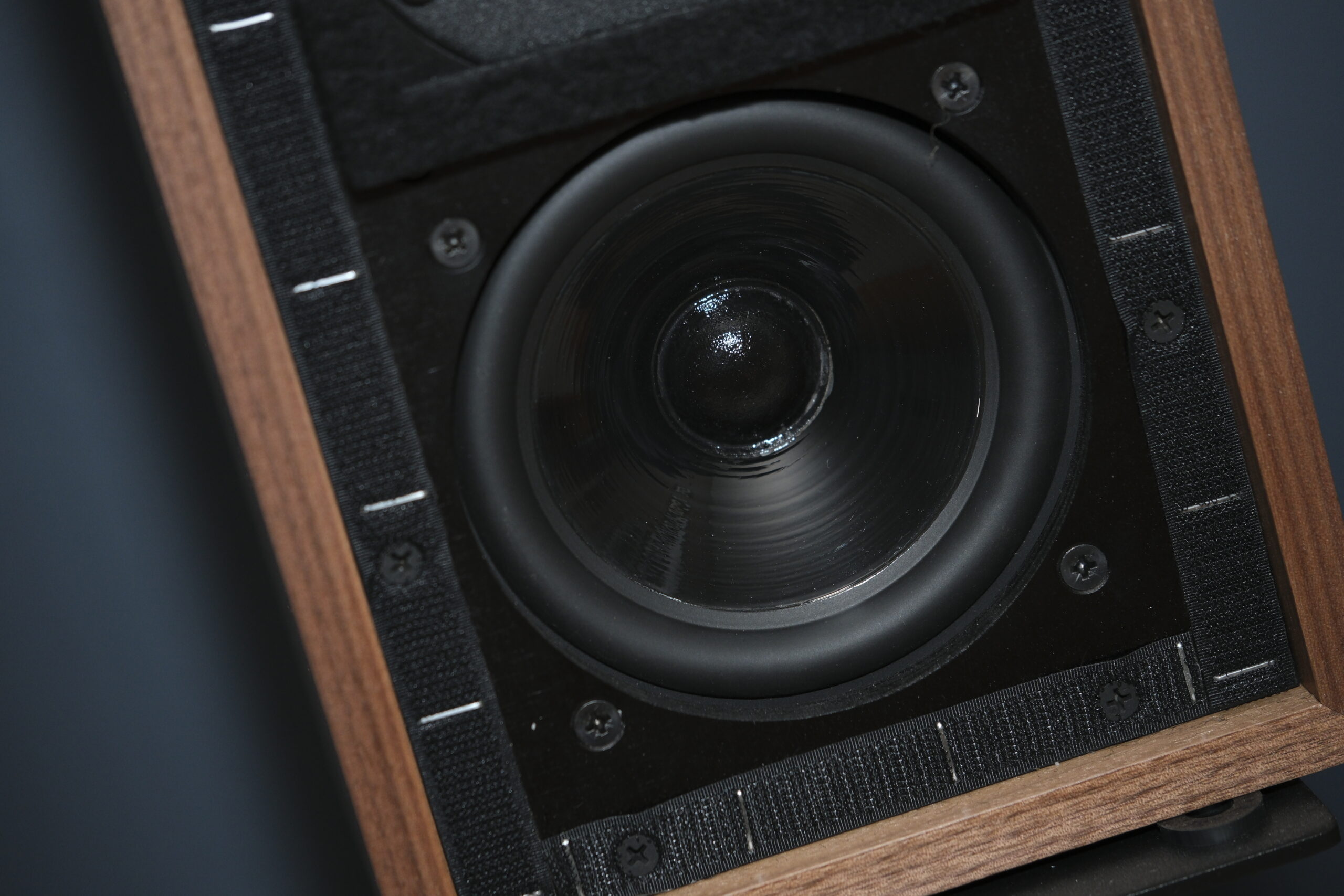 The small 12 mm plywood speaker had a low efficiency of a modest 82.5 dB and a system impedance of 15 ohms. Not exactly a recipe for an easy-to-drive speaker, and 25 watts of power is a minimum to even reach the speakers' maximum sound pressure level of 95 dB.
Which isn't really a problem, since the speakers are intended as near-field monitors.
Rogers LS3/5A
For audiophiles, a near-field monitor itself is not very appealing. Having to sit perhaps only a metre from the speakers gives a clarity you don't get when sitting further away. In turn, you lose some of the depth of stereo perspective.
Despite this, the LS3/5A was enthusiastically embraced by thousands of audiophile music lovers. There's one reason in particular:
The magical midrange sound. Which, I have to say, wasn't always 'perfect'.
Earlier versions could sound nasal, especially with the thick Tygan front cover on. These don't. Instead, you get a more neutral but still rich midrange with a strikingly beautiful vocal rendition. Sopranos sound heavenly through the tiny speakers, and there's actually plenty of air up top in the treble. Which however, rolls off earlier than the AMT driver in our Audiovector R1 Arreté.
The main drawback of a pair of LS3/5As is that they roll off early in the bass. It gets down to 70-80 Hz and drops about 12 dB per octave, so there's no deep bass. For that, you need a subwoofer.
Rogers AB3a subwoofers
Or two. In the past, the solution for more bass has been to pair the Rogers speakers with an appropriate subwoofer, cutoff a little higher in frequency than normal, and let the bass settle discreetly below the speakers' range in the soundstage.
But as everyone knows, two subwoofers are better than one, and who better to manufacture suitable subwoofers for Rogers speakers than Rogers themselves?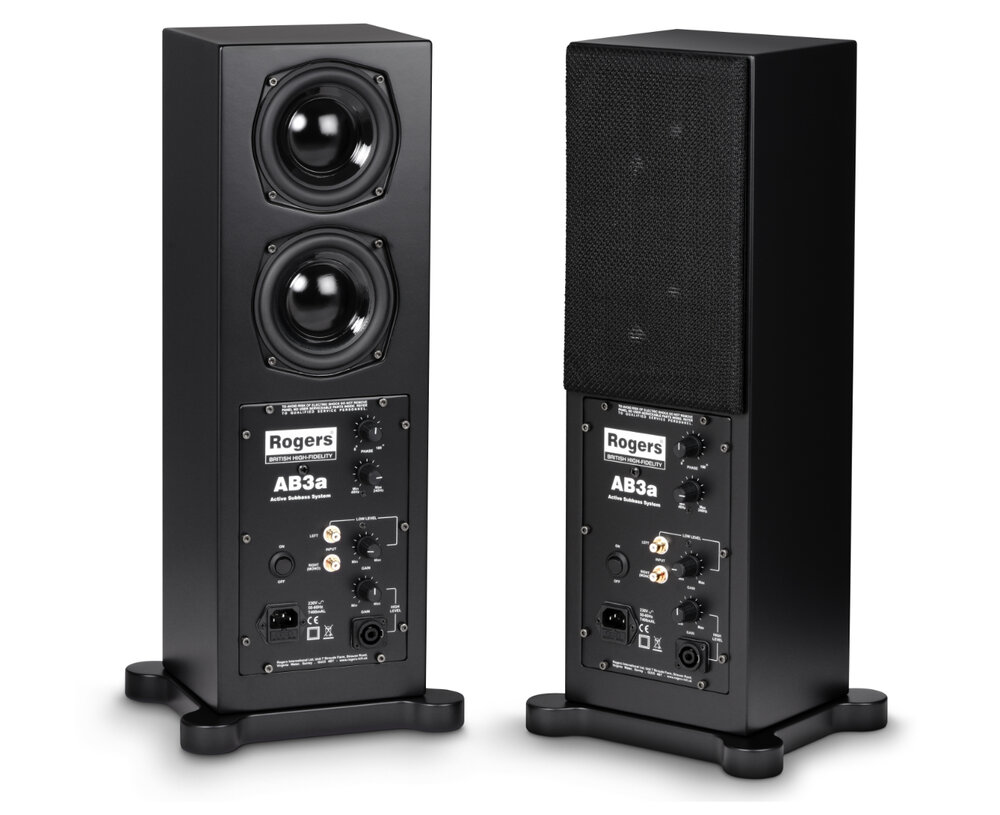 These are sold in pairs and are adapted to the LS3/A and the more expensive SE version of the same speaker. The subwoofers are active and use a 50 watt amplifier driving two 11 cm woofers in an enclosed cabinet. The bass units are mounted on the back of the 60 cm high, black-lacquered 12 mm plywood cabinets, and the subwoofers reach down to 40 Hz.
They fit perfectly as plinths for the speakers; seen from the front, they look like a pair of ordinary speaker stands.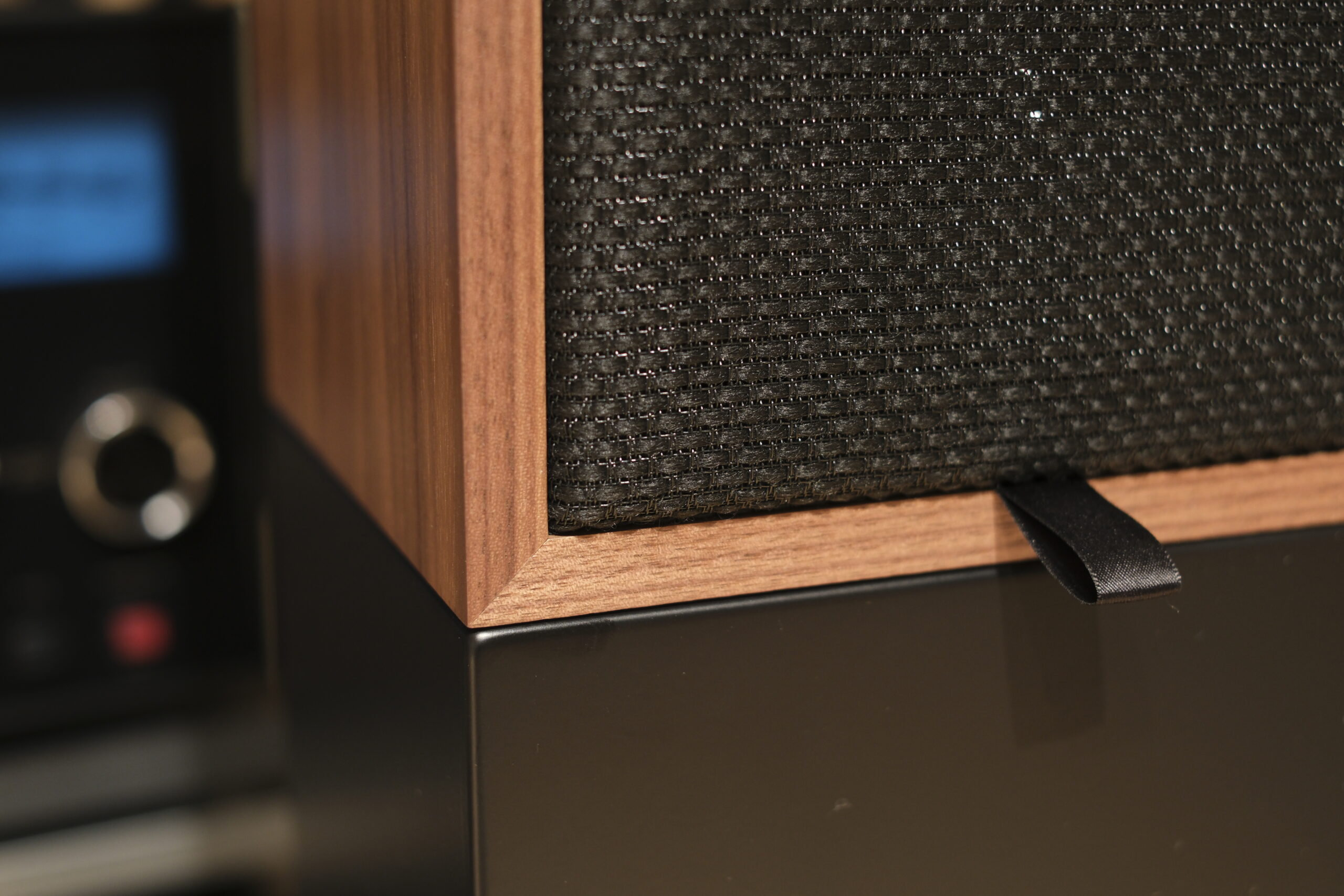 The subwoofers have high and low level inputs in the form of a Speakon connector and unbalanced RCA sockets with gain adjustment. The subwoofer frequency can be infinitely adjusted from 40 to 240 Hz, the phase can be reversed from 0 to 180 degrees, and they have a switch on the back for those times when you don't want to let the subwoofers interfere with the music.
A pair of AB3a costs 4079 euro and perfectly fills the missing octave from a pair of LS3/5A.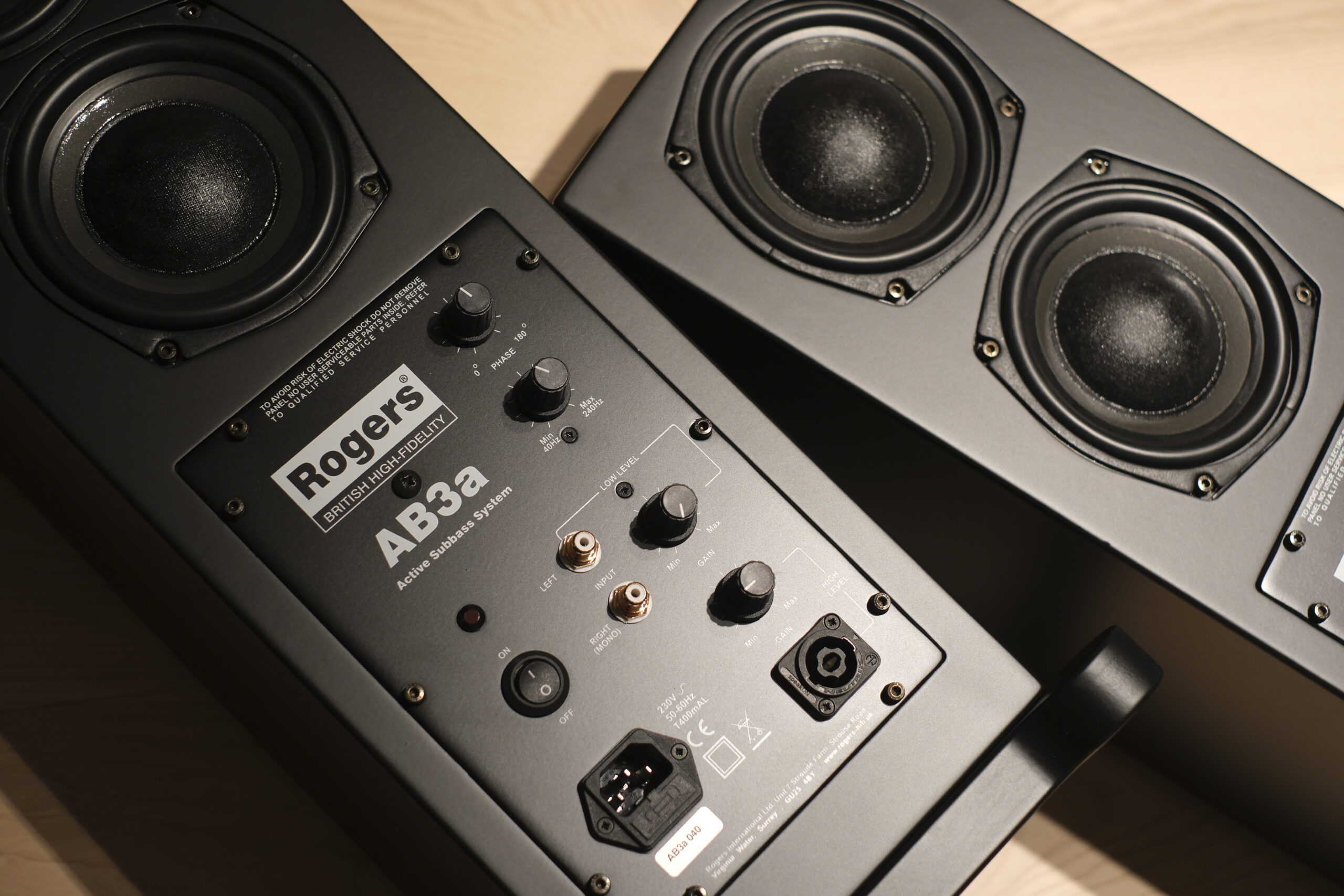 They still have THAT
They won't make the plaster rattle off the walls, though. Neither will the small speakers, which have a few limitations, but no worse than that many are comfortable living with them. They're not very dynamic. Not compared to the Audiovector speakers mentioned above or the Dynaudio Special Forty. Both of which are much larger than the LS3/5A, but in a fairly comparable price range.
A closer comparison is the LS3/5A and the Sonus faber Minima Amator II. They are also larger, cost more and have a half octave deeper bass. But they also have a silky midrange and an open soundstage, and they play bigger than they look.
The Rogers speakers without the subwoofers reproduced Keith Jarrett's Cologne concert with a clarity and focus that only the best compact speakers can achieve. The middle register of the moody grand piano sounds crystal clear and full. The lowest octaves don't sound at all amputated, even though the subwoofers are not connected. But you don't feel the bass as well as with larger speakers.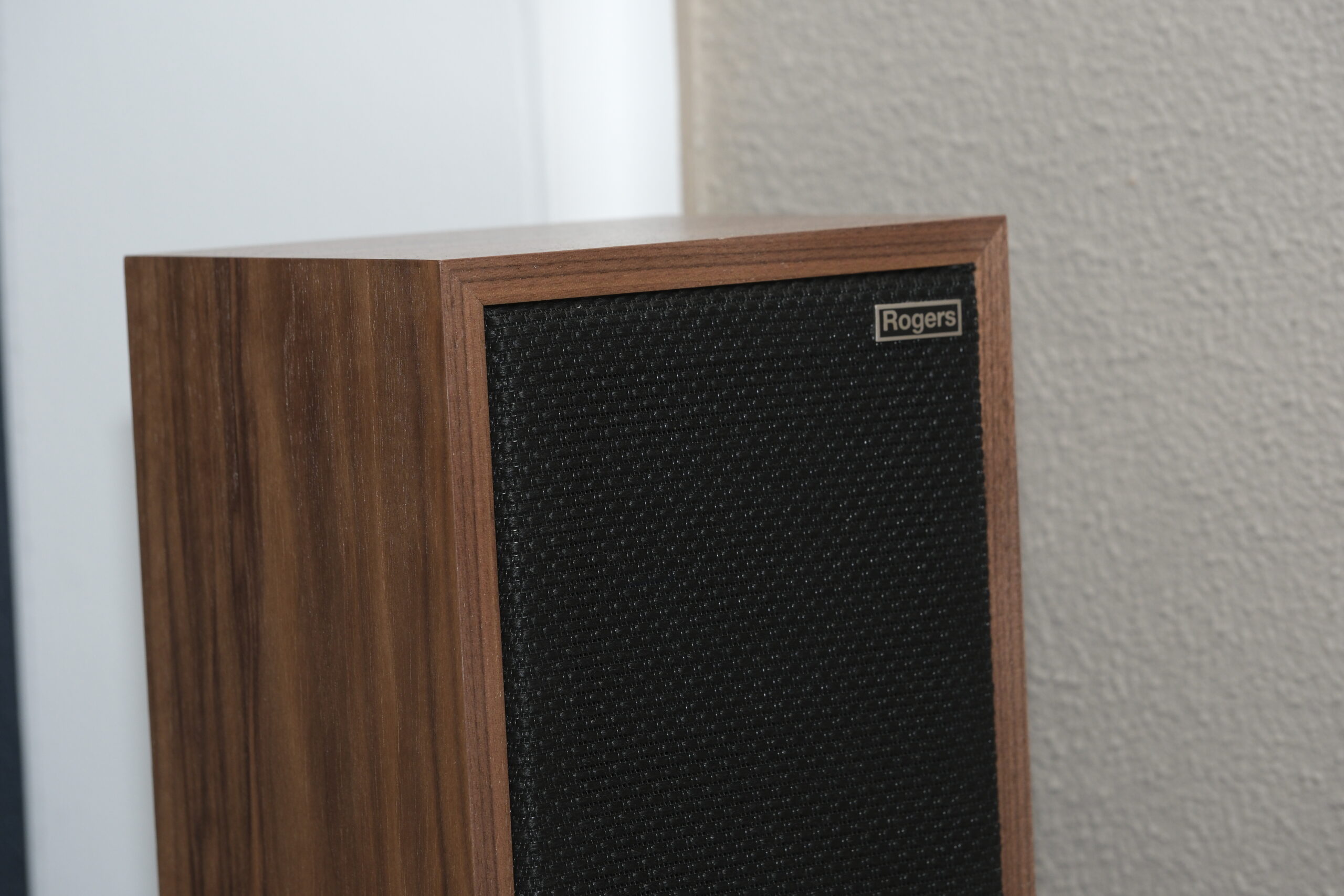 Bassist Arild Andersen's Affirmation (ECM), featuring Helge Lien on piano, Marius Neset on saxophone and Håkon Mjåset Johansen on drums, needs more depth than the speakers alone can reproduce. But despite that, percussion and double bass are rendered with convincing pathos and power. It lacks a bit of dynamic contrast, and the Rogers speakers also lack the physical presence of a pair of Minima Amator IIs.
With the subwoofers connected and matched to the speakers and the room they're in, the bass response becomes instantly physical. Not in the same way as a 12-inch REL or a home theatre sub from SVS, but enough so that double bass and percussion can be reproduced with more pronounced weight and dynamics. There's more sizzle from the snare drum, the piano's timbre comes through well in the soundstage, and the double bass almost physically takes shape in the room.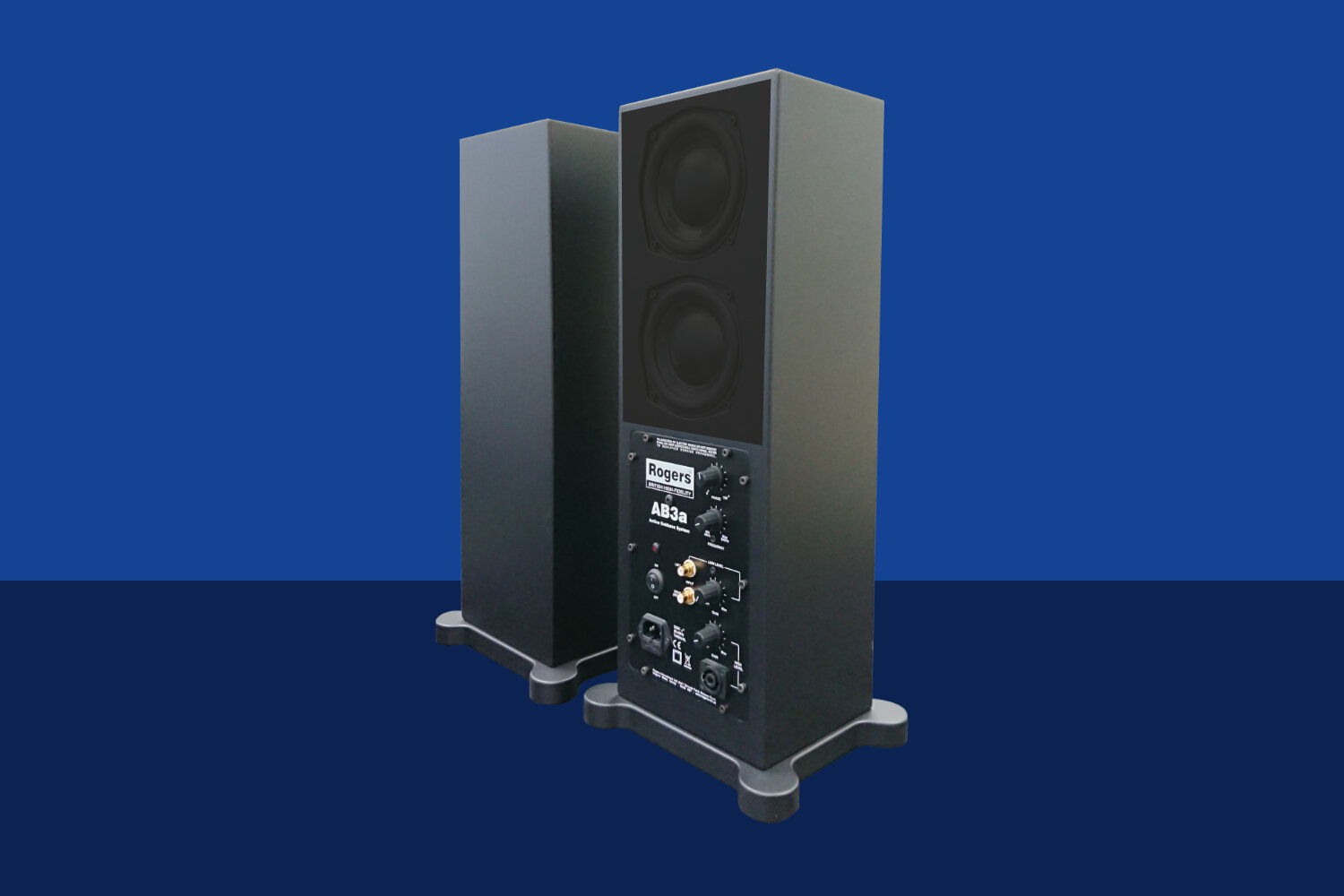 Vocals are a prime discipline for speakers, whether the vocalist is Kladid, Greg Gonzalez (Cigarettes After Sex) or Kari Bremnes.
The vocals on the latter's songs, such as Togsang and En elsker i Berlin, rarely sound better or more alive than from the Rogers speakers. Both with and without subwoofers.
Without the subwoofer I miss the dynamics of Finn Sletten's percussion, but the vocal rendition is flawlessly rendered with a nerve and presence that induces goose bumps. With a sub, the soundscape grows, and both drums and percussion add depth and dynamics to the soundscape without muffling the vocals or adding emphasis or coloration to the sound.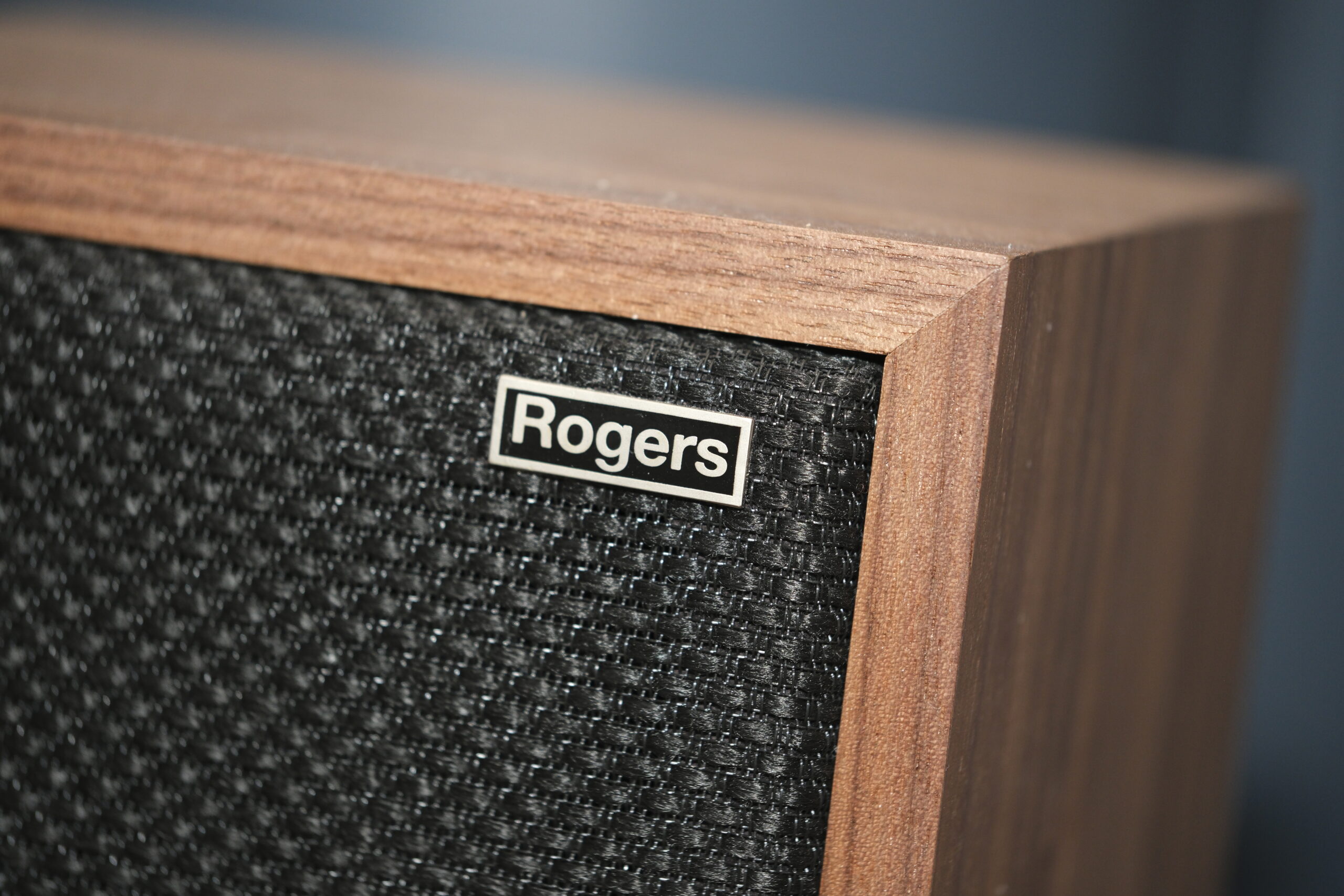 Conclusion
The Rogers LS3/5A is among the very smallest speakers I have reviewed. All others of the same size are much cheaper than these, which are in the premium class for compact speakers. There is stiff competition, especially from larger speakers with more bass and dynamics. But I would venture the claim that none of them play quite like a pair of LS3/5A. The magic midrange has to be experienced to be appreciated. Until then, just take my word for it, but these speakers do something to vocals that no others can. You don't buy them to play ear-splitting rock or hip-hop, but for classical, jazz, chamber music, shows, opera and even speech, Rogers speakers are still some of the best you'll find among small speakers. If they're too small, you can always add a pair of subwoofers.